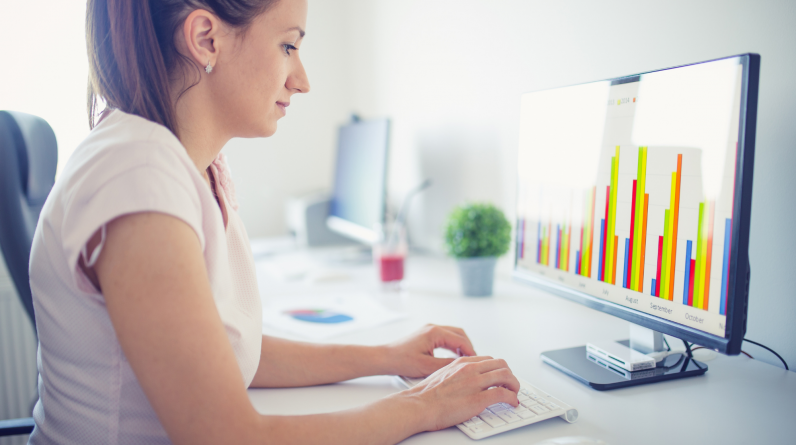 This article is going to detail the best data entry sites for beginners hiring today.
If you dream of working at home, data entry work is a great way to get started. It has little barrier to entry, with the work being open to anyone with a laptop, good WIFI and basic Excel skills.
But, the challenge is finding legit data entry companies to work for. There are scams out there, that ask you for money up-front to buy equipment or training.
These should be avoided! You should never have to pay to work for a legit company.
Data entry jobs can be taken on full-time or part-time and you can work the hours that suit you. If you're looking for a beginner-friendly typing job from home that is flexible, read on to learn about the best data entry sites for beginners.
Best Data Entry Sites for Beginners Hiring Today
DataPlus+
Mechanical Turk
Virtual Vocations
MegaTypers
Scribie
Lionbridge
Fiverr
Upwork
SigTrack
Axion Data Services
TranscribeMe
Clickworker
Microworkers
Indeed
TDEC
AccuTran Global
GoTranscript
Capital Typing
Working Solutions
Xerox
What is Data Entry Work?
Data entry workers are hired to enter information into a database or digital platform. Work can include typing, research, basic record-keeping, checking for errors, updating files and transcription.
Is Data Entry an Easy Job?
Data entry work is beginner-friendly and doesn't require the worker to have any formal qualification. There is little barrier to entry, only requiring the candidate to be able type, have access to the internet and have basic Excel skills.
Does Data Entry Pay Well?
The average hourly wage for data entry work ranges from $11 to $19 per hour according to Payscale. This rate can increase for candidates who have more skill and experience. Bank data entry salaries can climb to $30 an hour, depending on who you work for.
How Do Data Entry Jobs Work?
The day in the life of a data entry work generally goes like this:
They receive data from a client
Data is entered into a spreadsheet or computer system for processing
The data entry worker completes any other tasks requested such as bookkeeping, research, updating files or transcription
It's important to note that data entry work can be repetitive. To succeed in this role, you need to be able to concentrate on a single task for long periods and be detail orientated.
How Do I Start a Data Entry Job?
To get started as a data entry specialist you'll need great typing skills. Spend time practice typing to increase your speed and accuracy. Some employers will ask about your previous experience.
If you have none, offer to do free work for friends and colleagues in exchange for a testimonial. Once you feel ready, start applying to the best data entry sites for beginners hiring immediately detailed in this article.
What Skills Do You Need for Data Entry?
You only need basic level skills to get started as a data entry worker. But because this job has little barrier to entry, there will be competition when applying for work. Make sure you have the skills companies look for like:
Accurate typing
Basic computer skills
Well organised and able to work to deadlines
Great communication skills
Confident in using basic software such as Microsoft Excel, Word documents, email and spreadsheets
Ability to multi-task
Attention to detail and ability to maintain accuracy
Self-motivated and able to concentrate on repetitive tasks
20 Best Data Entry Sites for Beginners Hiring Today
Now we'll take a look at the best data entry sites for beginners. Some are freelancer platforms where you can set up a profile and offer data entry services.
The rest are companies that need data entry workers plus writers, transcriptionists, graphic designers and more. You can increase your income by taking on a range of freelance jobs.
Check out these data entry sites:
1. DataPlus+
This platform offers a range of services for clients like data entry, database programming, reporting, data handling and more.
To work for DataPlus+, you must be a US resident, have a computer with high speed internet and pass a criminal background check.
To apply, send them an email with your CV and relevant documents and wait for a response.
2. Amazon Mechanical Turk
Mechanical Turk or MTurk is a crowdsourcing marketplace matching freelancers with people who need micro tasks fulfilled.
Many of the tasks on offer are data entry, research, transcription, moderating content, writing and more. While pay is not always high for the tasks on offer, there is a steady stream of jobs available.
Be aware, that tasks are not screened for scams, so do your due diligence, before taking on any work through MTurk.
To get started, request a worker account here.
3. Virtual Vocations
Virtual Vocations is a job board providing remote job seekers daily hand screened leads for paid work.
It's free and simple to use – just type data entry into the search box and a list of data entry jobs will come up. You can sign up to their weekly newsletter to get job leads straight to your inbox.
Use the filter section on the left side to show jobs that are full-time, part-time, fully remote or partially remote.
To apply for data entry jobs create a free account and fill out your details to receive job alerts that match your interests. There is a paid upgrade which gets you access to more remote job listings and career related services.
4. MegaTypers
While the MegaTypers platform is pretty simple, it is a legit site offering data entry services to Governmental Institutions.
Work you may find on MegaTypers includes transcription, image labelling, converting papers to digital documents and more.
They employ typers from around the globe who have a computer with internet connection and can type at least 10 WPM.
Payment for completed work is Typer Credits which can be exchanged for dollars in PayPal, a debit card, Payza or Western Union.
The top earners reportedly make $250 a month. To get started, register your details here.
5. Scribie
Scribie is a transcription company that also offers data entry work. The files to transcribe are usually 10 minutes and are expected to be turned around in under 2 hours.
Once accepted on the platform, you can take on work at your own convenience but they do pay a $5 monthly bonus for every 3 hours completed.
To get started on Scribie you'll need a good command of English, a verified PayPal account, computer and internet connection and a headset.
Pay is $5 to $25 per audio hour and there is the option to move up and become a proofreader with them once you prove yourself. Fill out your details on the sign up page here.
6. Lionbridge
Lionbridge is a well-established company connecting remote workers with businesses that need work completed.
They have a wide variety of jobs available, in multiple languages, including data entry, video transcription and captioning, games testing, translation and more.
To get started, click on the learn more tabs on the job openings page. You can scroll through the jobs available and if you see one that suits, click to apply and fill out the relevant details.
7. Fiverr
Fiverr is a platform where freelancers can sell their services online. The good news is, it's even possible to make money on Fiverr without any skills.
But experience does help and will help you get to the top of the search when someone types into Fiverr 'data entry services'.
To get started on Fiverr, sign up and set up a data entry gig. Take a look at how other sellers structure their offers. You can choose 3 pricing tiers that give clients a different level of service.
Think about starting your rates a little lower to get clients and good reviews. As your experience grows, you can increase your rates and diversify your service offerings to make more money.
8. Upwork
Upwork is another popular freelancer marketplace. It works a little different to Fiverr in that you have to bid on jobs, rather than wait for clients to come to you.
Upwork is one of the best data entry sites for beginners because you are in control. Start by signing up and then create a great bio, detail what you do and add in any experience you have.
Next, use the search bar to find available 'data entry' jobs. Apply to the ones you think are a good fit by sending detailed proposals.
There will be competition here and you'll find multiple people applying for the same gig. But, if you stay consistent, you'll get data entry work that suits you.
9. SigTrack
SigTrack needs freelancers to process petition signatures and voter registrations.
Work will be based around voting season in the US and because of this, you need to be a United States citizen to work for this company.
To get started on SigTrack, you'll need a PayPal account, a dual monitor set-up and cannot reside in California or Massachusetts. They will also ask you to send in a 3-second video of your driving license.
Pay is made for each work unit and the rate is determined depending on your accuracy.
10. Axion Data Services
Axion offers digital document processing and other data services.
While available data entry positions are rare with this company, you can register with their database (which incurs a fee) to be alerted when they do have openings.
To work as an Axion data contractor you'll need to reside in the US, have 2 years' minimum data entry experience, be able to type 50WPM, have high speed internet and have good internet skills.
Pay is reportedly generous with workers receiving from 20 – 25 hours of work a week.
11. TranscribeMe
TranscribeMe is one of the best data entry sites for beginners offering decent pay and advancement opportunities.
It's easy to get started for free and offers a steady stream of work and fast payouts. All you need is a reliable internet and a computer!
To become a TranscribeMe worker, click on the 'get started' tab and sign up for a free account. Transcription work is short 2 -4 minute clips and you can work as much or as little as you like.
Pay is one of the best in the industry starting at $15 and going up to $22 per audio hour.
12. Clickworker
Clickworker is an independent contractor platform offering work like surveys, correcting text, proofreading, writing, data entry and more.
It's one of the best data entry sites for beginners with little barrier to entry.
You can sign up free of charge and decide when and how much you want to work. All you need is good internet and a computer or mobile device.
Clickworker is available for people all over the world. Once inside you can scroll through the pool of opportunities and take on jobs that suit you.
Pay is made bi-weekly once you reach $10 via Payoneer, PayPal or SEPA.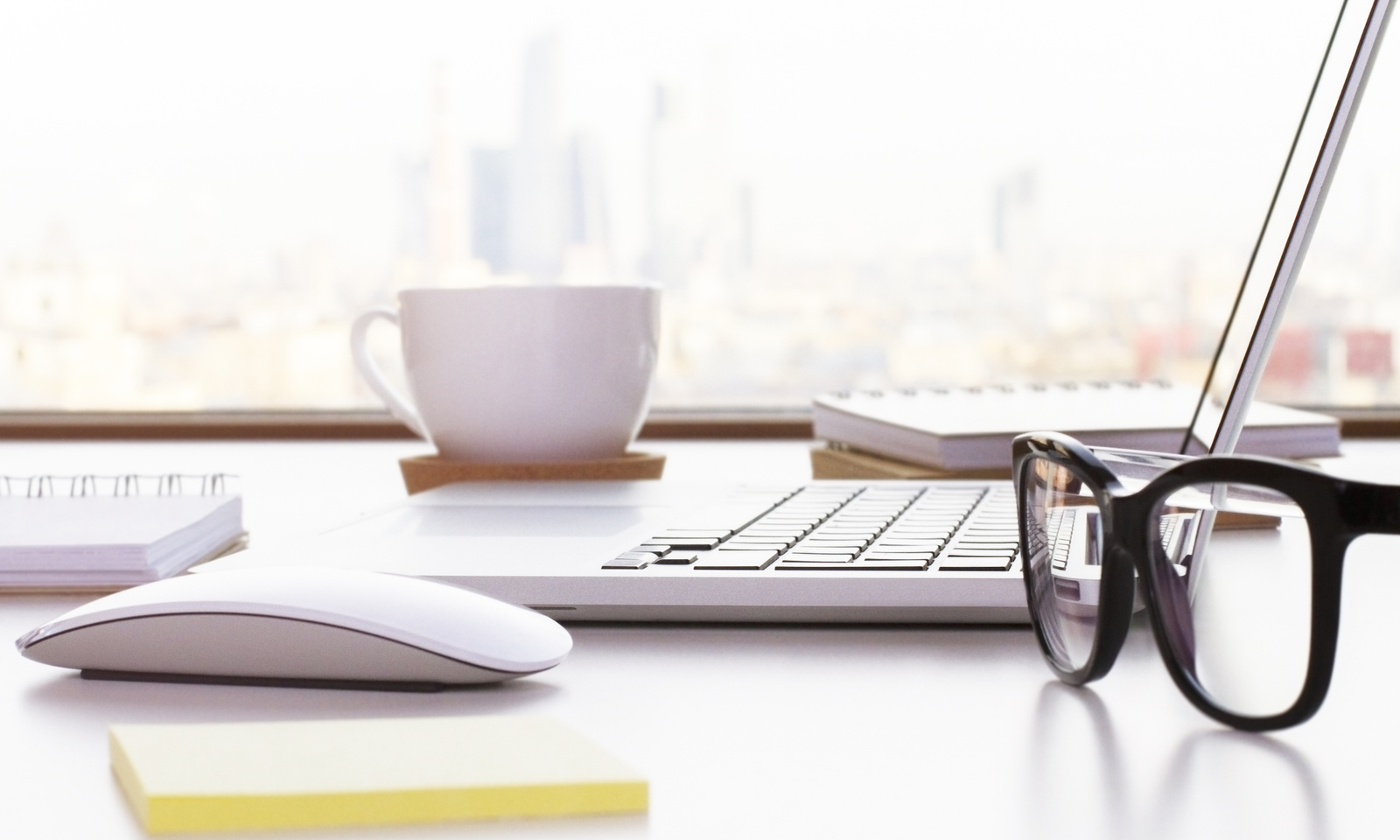 13. Microworkers
Microworkers is a micro-task site offering jobs such as data entry, clicking on web pages, liking YouTube videos, writing short articles and more.
While you won't get rich on this site, the work is easy with users reporting to earn $100 – $150 a month part-time.
To get started on the platform, hit the 'sign up' tab, fill out your details and click to receive featured tasks to your inbox.
14. Indeed
Indeed is a huge job listing site offering data entry work for people all over the world.
Just type 'data entry' into the search box and you'll see many companies looking for data entry clerks, typists, customer service specialists and more.
Indeed allows you to upload your resume and even tailor it for the work you're looking for like data entry. This cuts down the application process and allows you to apply to more in less time.
15. TDEC
TDEC (the data entry company) has open positions for data entry operators, document processors, general clerks and more.
You will need to live in one of the listed US states to be eligible for work. They mainly work with commercial and government clients, which means there is a constant flow of data entry work available.
If you do start working for TDEC, you can enjoy a variety of benefits such as direct deposits, medical/dental and vision insurance, an employee assistance program, life insurance and paid vacation and sick days.
16. AccuTran Global
AccuTran Global mainly focuses on transcription, but they occasionally have data entry jobs available.
To get accepted for work, you'll need to pass an assessment, show a typing speed of 70WPM and live in the US or Canada.
They have other opportunities available also such as focus groups, interviews, captioning and scoping, which could bump up your earnings.
17. GoTranscript
GoTranscript has transcription jobs available for worldwide workers and they often have the need for data entry clerks.
The work is flexible and new jobs are available daily. Pay is $0.60 per audio minute with pay ranging from $150 to $1215 a month, depending on how much work you complete.
To get started, sign up for a GoTranscript account and complete their training and certification.
18. Capital Typing
Capital Typing has been providing small business solutions for its clients since 2002.
The work you'll find on this platform includes typing, transcription, data entry, research, bookkeeping, admin support, web design and more.
Have a scroll through their available jobs and apply to anything that takes your fancy. If selected, you'll be invited to a Skype interview to see if you're a good fit.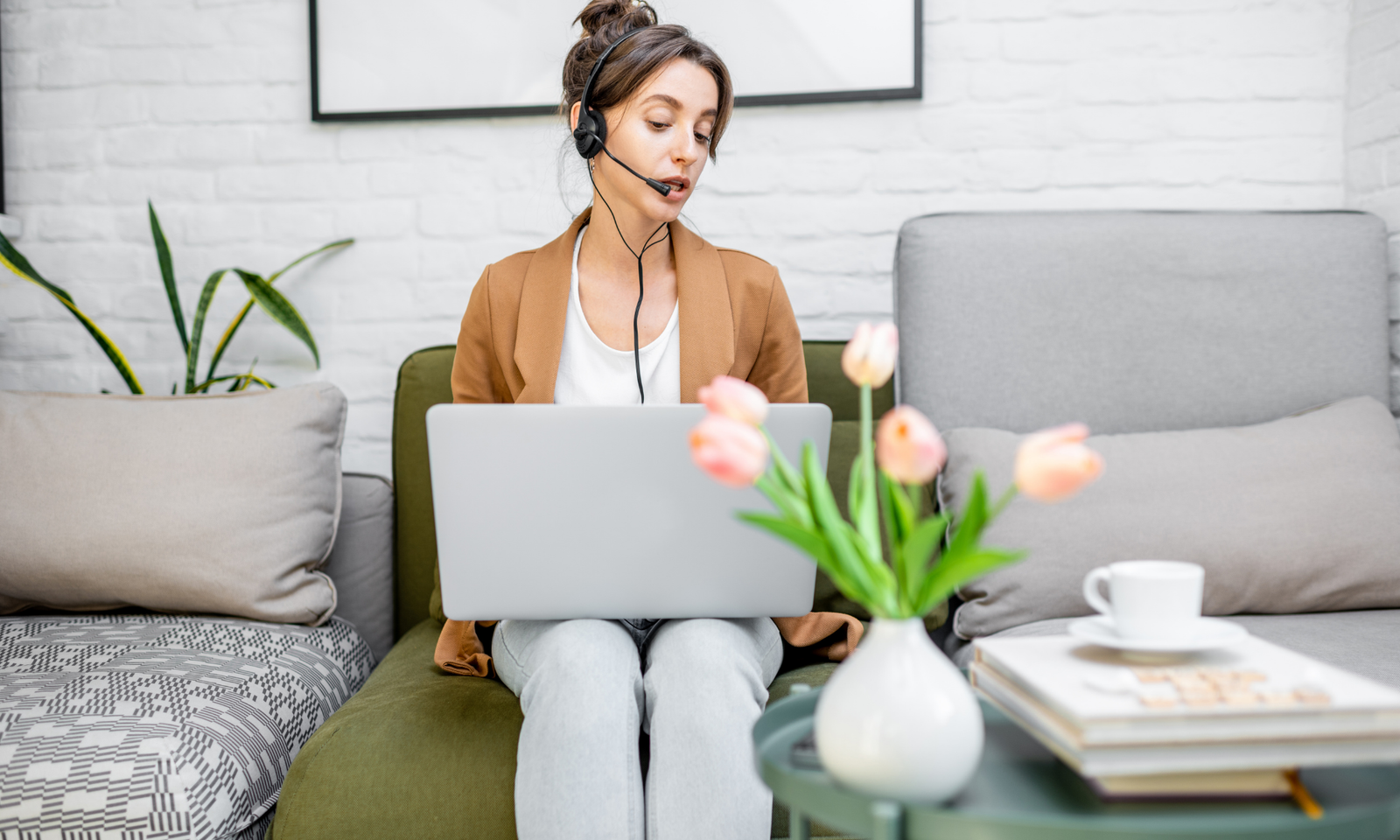 19. Working Solutions
This company offers a range of work at home positions for residents of the US and Canada.
Work available includes data entry, onboarding specialist, interviewing and customer service. To apply, you will need to pay for a background check, fill out your application and pass their online assessments.
20. Xerox
Xerox is a printing company that has a virtual office program.
They currently have over 8,000 home-based employees performing a wide range of tasks such as customer care, tech support, data entry, image tagging, quality control and more.
Have a scroll through their careers page to see what's available. If nothing fits, fill out their talent community form and send your resume to hear about work in the future.
Final Thoughts on Data Entry Jobs for Beginners
Now you know the best data entry sites for beginners. Apply to the companies that seem a great fit for you and set up detailed profiles of Fiverr and Upwork.
While you're waiting for your first job, make some side hustle cash here.
If data entry isn't for you, try out these beginner-friendly freelance careers:
Have you tried data entry work? I'd love to know your experiences in the comment section.
*Disclosure: I only recommend products I would use myself and all opinions expressed here are our own. This post may contain affiliate links that at no additional cost to you, I may earn a small commission.
Summary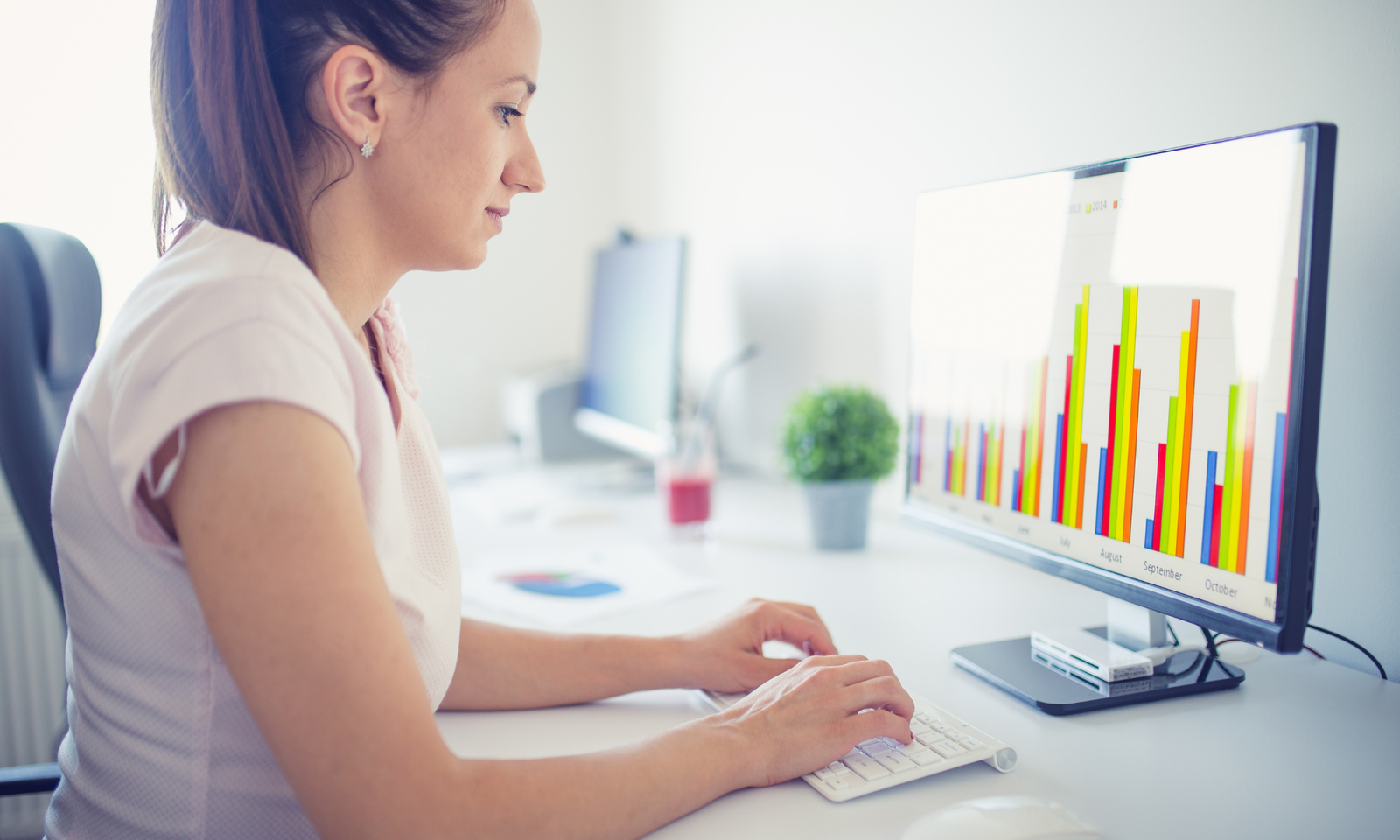 Article Name
20 Best Data Entry Sites for Beginners Hiring Today 2022
Description
20 Best Data Entry Sites for Beginners Hiring Today 2022.
Author
Publisher Name
Publisher Logo