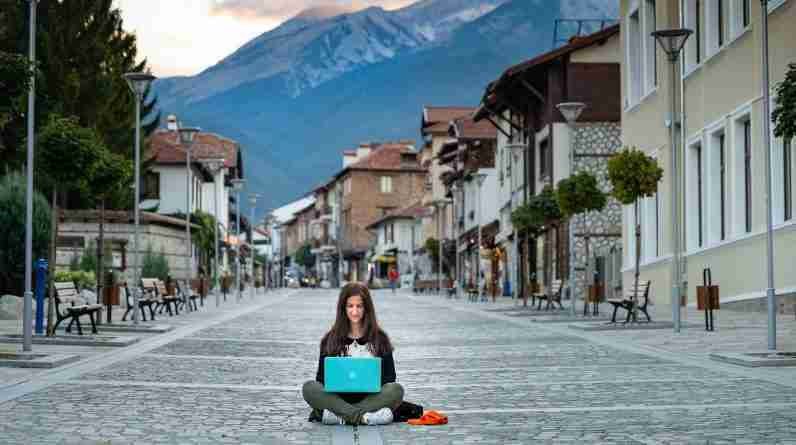 Last Updated on August 12, 2021 by Katie
Making money while you sleep is a goal for many. And after reading about the benefits of affiliate marketing, you'll actually see how this can be possible for you or anyone.
While there are many ways to make passive income, one of the best is affiliate marketing.
Affiliate marketing is a revenue-sharing business model between a product vendor and affiliate marketers. Affiliates promote the vendor's product and receive a commission when someone buys through their link or completes a certain action like signing up for a free trial.
Affiliate marketers use a range of techniques to promote their chosen services like writing reviews, social media, paid advertisements, email marketing, free giveaways, creating videos and even word of mouth.
Affiliates can promote one or multiple products or services and commissions can range from a few percent up to 100% of the sale price.
While affiliate marketing is a side hustle for some, many super affiliates make a lucrative full-time income.
According to statistics, affiliate marketing is a multi-billion dollar industry with the US spend alone expected to reach $8.2 billion by 2022.
If you're interested in taking your cut of the affiliate marketing pie, let's take a look at why it's worth getting into.
What are the Benefits of Affiliate Marketing?
1. Simple Business with No Expertise Required
Affiliate marketing is a business model that has little barrier to entry. Anyone with a laptop, internet connection and the willingness to put the work in can make money affiliate marketing.
Practice does make perfect and it does take time to see gains. But anyone, young or old can start an affiliate marketing side hustle.
If you have a blog, learn to write optimised content and promote helpful products to people who come to your blog. If you have a social media following, think about what you could solve a pain point by suggesting a proven product.
2. It's a Lucrative Business Opportunity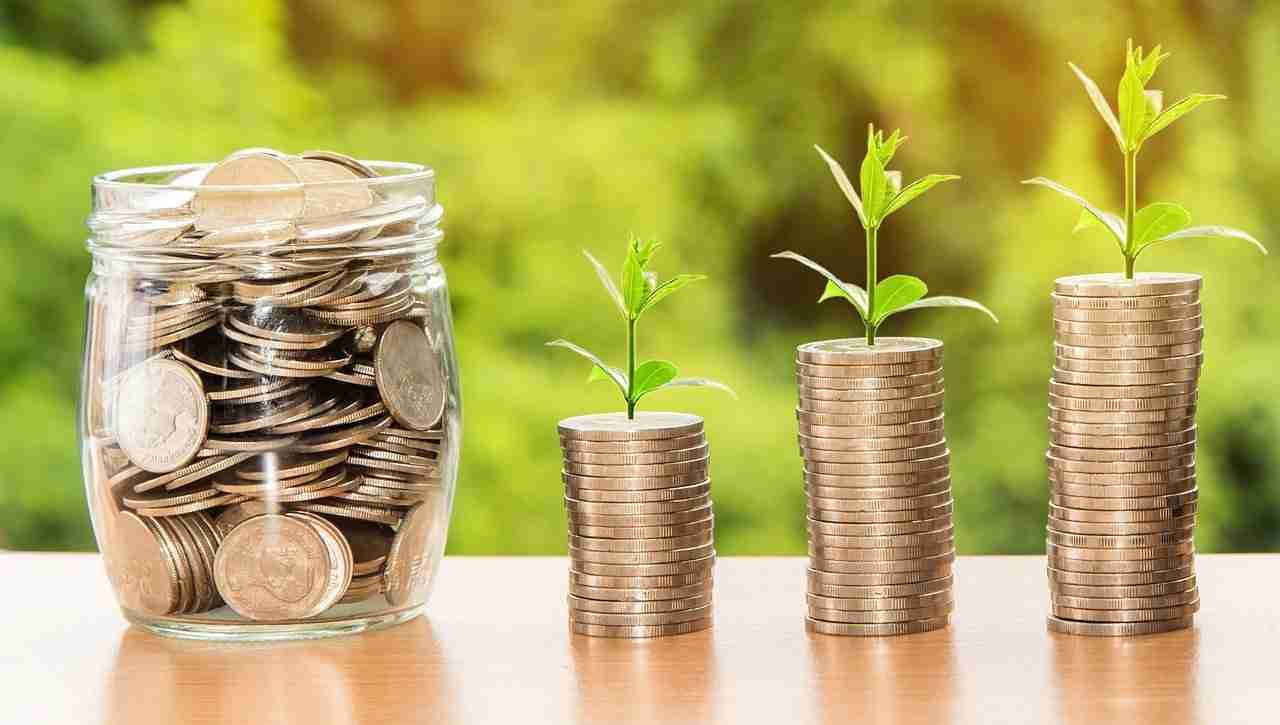 While the majority of affiliates make a few hundred dollars a month, some super affiliates make six-figures monthly from affiliate marketing.
It's important to understand that getting to this level takes time. Over 95% of people fail at affiliate marketing because they quit after not making money in the first few months.
If you want to make affiliate marketing your full-time career, be in it for the long game and work on building a sustainable business. Promote quality products you believe in and know help people, plus work on promoting yourself daily.
3. Make a Supplementary or Full-Time Income
Do you need a little extra cash for holidays or to buy new clothes? Or are you looking to ditch your 9-5 and start a new work from home career? Either way, affiliate marketing can fund you.
When you're starting out, work on making small commissions. Getting those first few commissions in are the toughest.
If you want to scale to the next level and make a full-time work from home career, increase your chances by taking relevant affiliate marketing courses.
Learning from others who've built the life you want, gives you the exact stepping stones to success.
4. You Don't Need to Create a Product to Sell
One of the biggest pros of affiliate marketing is that you can piggyback off the success of other established entrepreneurs.
You don't need to spend time creating a product and sit around hoping it sells.
Do your research, to find vendors who have successful products and a generous affiliate program. If a lot of people are promoting a product, this is a good thing.
It means: people want this product and will likely buy from you as well if you package your offer in the correct way.
5. Complete Freedom: Work Anytime, Anywhere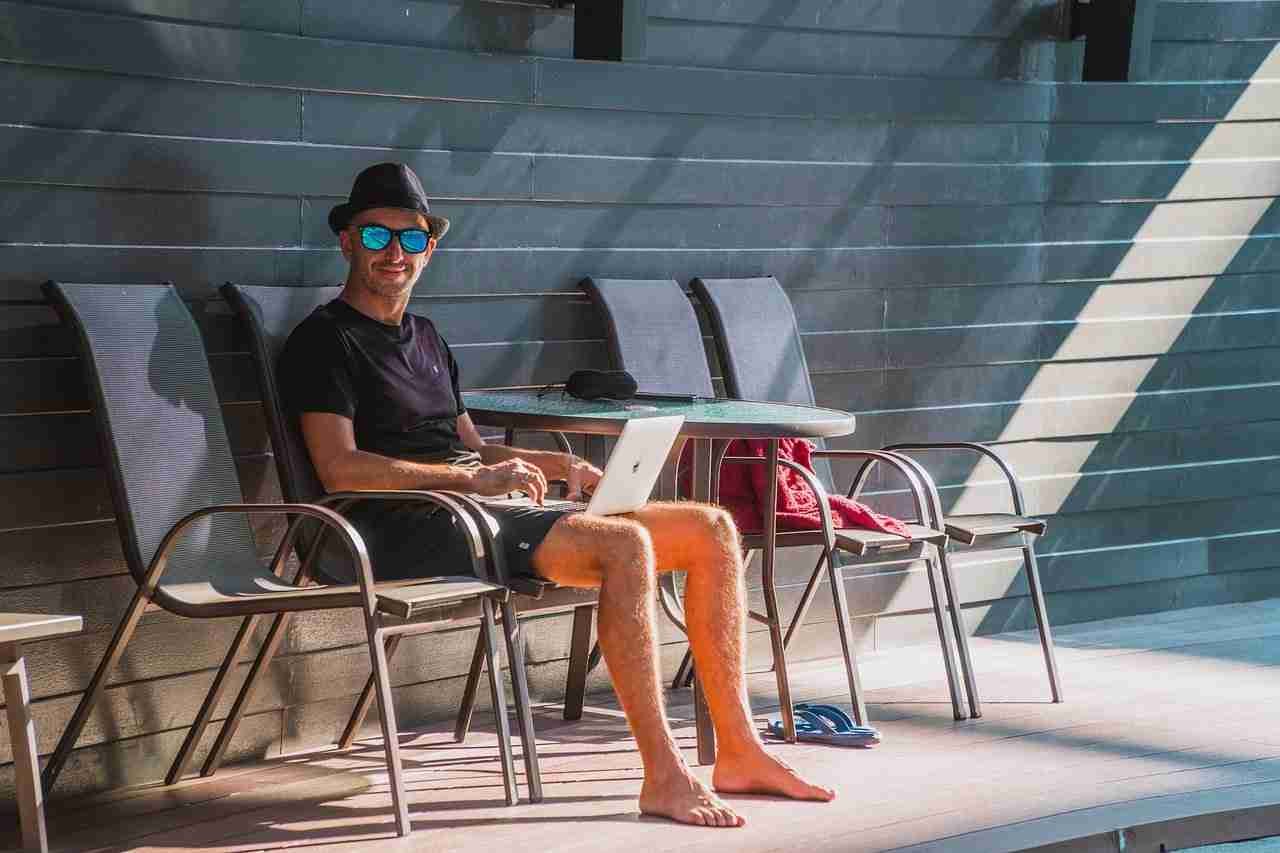 All passive income opportunities including affiliate marketing, allow you time freedom and location freedom.
Choose to work in the mornings, afternoons or evenings. Work from the local coffee shop, your couch or a beachside bar – you decide.
If you want to take a long break: set up your promotional campaigns and take that well-deserved holiday with the family. Once you get systems in place, affiliate marketing can become an incredible lifestyle business.
6. Promote Products in a Way That Suits You
There are multiple ways you can promote your chosen affiliate products.
Promote on your blog, on your social media, use email campaigns or add in affiliate links to free giveaways. You can even create a niche YouTube channel and promote products in the description.
And if you don't like being on camera, just create informational videos using slideshows. If you have zero video creation experience, use beginner-friendly software like Fliik, which allow you to create simple product comparison videos in a few clicks.
Take a look at my review of Fliik here.
7. Zero or Minimal Start-Up Costs
Last on the list of top benefits of affiliate marketing are that you can start for free or minimal startup capital.
To go the free route, search affiliate platforms like Clickbank, JVZoo, Amazon Associates or ShareASale which are completely free. Find products you want to promote and post content about them on your social media (which is also free.)
For a tiny investment of a few dollars a month, start a blog and write content around a niche. Once you start getting traffic to your blog, you can add affiliate links into your posts which you think your audience will want.
I built this niche affiliate site after taking the WP Affiliate Suite training. This course was created by Chris Derenberger who makes six figures yearly affiliate marketing.
WP Affiliate Suite Content: For $14.95, here's what you get

Affiliate marketing training videos
WordPress training videos
Custom WordPress theme (the one I'm using for this site)

Take a look at my review of WP Affiliate Suite here.
Conclusion – Benefits of Affiliate Marketing
As you can see, there are many great reasons to get into affiliate marketing.
Make sure you research any affiliate program before you start promoting it. There are many bad products and vendors, which could affect your reputation if you recommend to your audience.
Focus on helping people, over making a few fast bucks.
If you start affiliate marketing with this in mind – you'll likely get to the stage where you make a full-time income affiliate marketing.
Have you tried affiliate marketing?
What were your experiences? I'd love to know…
Read more: Affiliate Marketing For Beginners – What You Need To Know.
*Disclosure: I only recommend products I would use myself and all opinions expressed here are our own. This post may contain affiliate links that at no additional cost to you, I may earn a small commission.