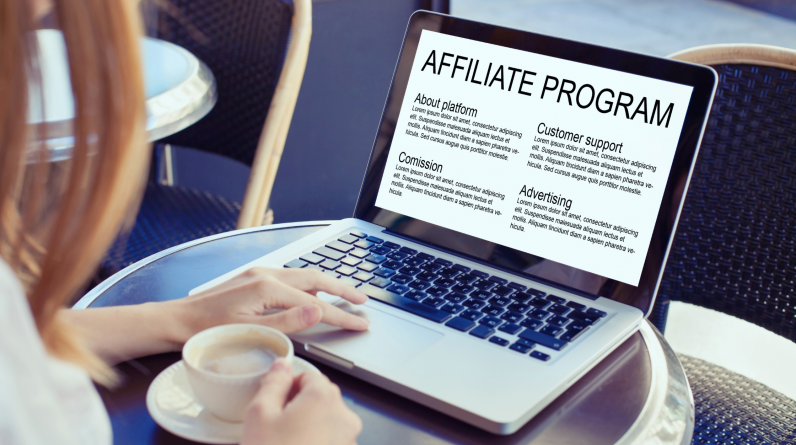 Not got much time? Well, this affiliate marketing start fast guide gets you set up in just 20 minutes.
Affiliate marketing is a top 'side hustle' business that can give you a little extra spending money or replace your 9-5. There is no cap on the income you can generate from this type of business.
Although there are many ways to make passive income, one of the fastest and simplest to get started with is affiliate marketing. Even if you currently have a business like a blog or agency, you can make extra cash by recommending products you use and love to your clients.
''Affiliate marketing has made businesses millions and ordinary people millionaires.'' Bo Bennet
There are many ways to make money with affiliate marketing including;
On a blog
Social media
Creating videos
Email marketing
Free giveaways
This is why starting affiliate marketing is so favorable to many – it's a very flexible way to make money online.
To build a successful affiliate business, your main focus should always be building trust with your audience and driving traffic. If you have extra cash to spend you can pay for ads or influencers to help you out.
If you have no cash to invest in the beginning, there are many free traffic methods like guest blogging, social media marketing, creating lead magnets and answering questions on Quora.
How Does Affiliate Marketing Work?
An affiliate business starts with you the marketer and the product vendor. Once you find a product you want to promote, you have to contact the vendor and go through the process of becoming an affiliate.
Usually, this is quite simple with you just having to fill out a form and wait a few hours or days to be verified.
The product vendor will give you a unique affiliate link, which will track any sales to you.
An affiliate link has a 'cookie', which is a small amount of data that stores on someone's computer when they click the link.
Cookies can last anywhere between 24 hours right up to a year. Longer cookies are better for you as an affiliate, because if the customer clicks your link but doesn't purchase for a long time, you'll still get the sale if the purchase is within the cookie duration.
Affiliate Marketing Start Fast: Steps to Set Up in Just 20 Minutes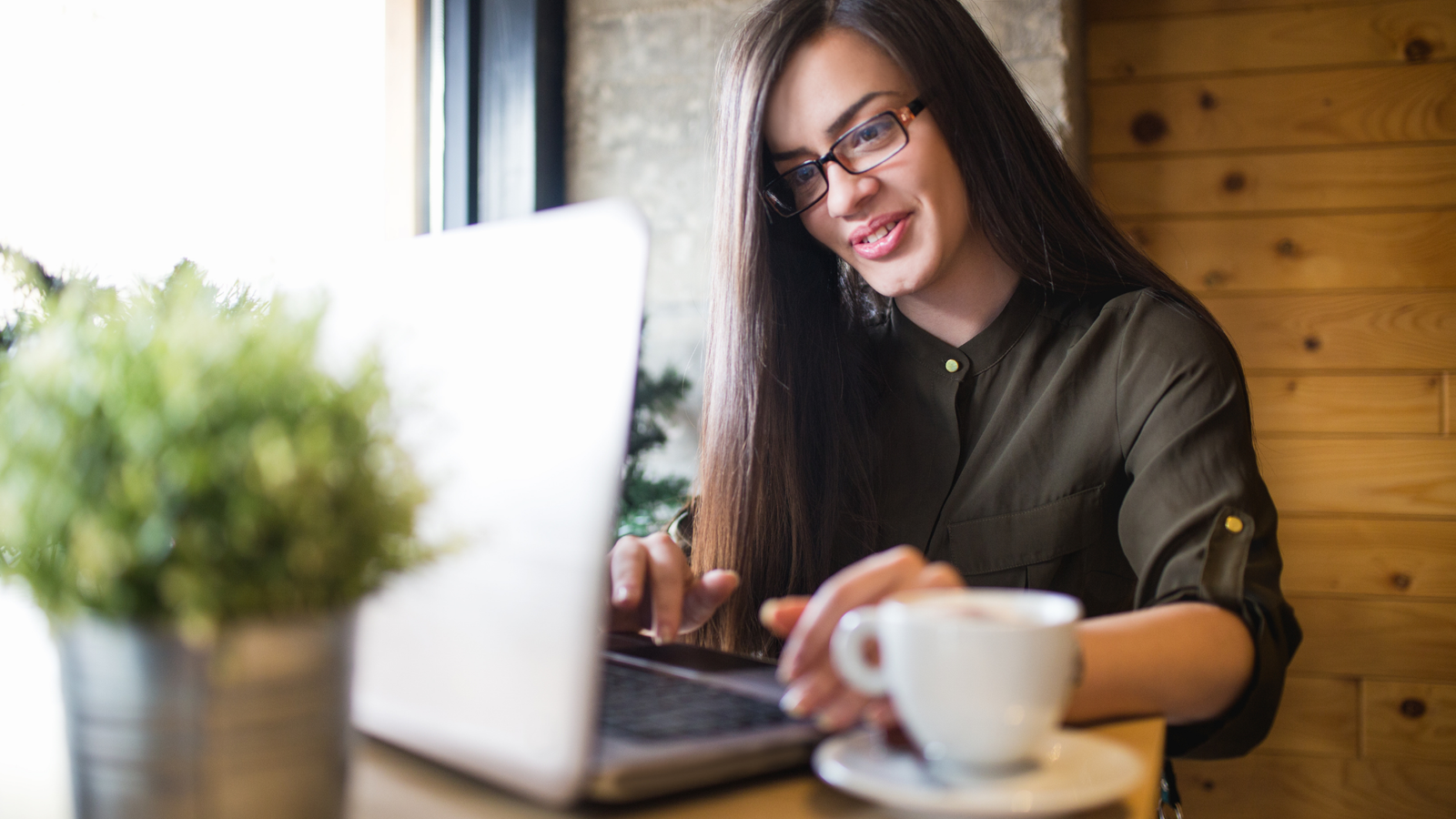 Step #1: Pick A Niche
What is your zone of genius? Have you overcome something that you could help others do the same? Do you have a special skill or knowledge that could be helpful to others? Don't worry if you answered 'no' to these, you can still start an affiliate business.
It's recommended to choose a niche when starting affiliate marketing. There is a lot of competition out there and you need to make yourself stand out.
If you have special knowledge, use that to your favour as this will give you authority and increase the chance of people buying from you.
Otherwise, choose a niche that is proven to be profitable like health, wealth or relationships.
Humans will always need help improving themselves in these areas, meaning there is a huge buyers' market.
Step #2: Choose Your Platform
Next, you need to choose your promotional platform. Brainstorm where your ideal client hangs out and choose accordingly.
For example, according to statistics, Facebook is more popular with females, between the age of 25-30 and the leading countries by user are India and USA.
Pinterest users are predominantly women with 41% of them earning more than 75K. Twitter is more popular with men aged between 25-30 who live in the US and Japan.
Other platforms to consider are Instagram, YouTube and LinkedIn.
While you can start affiliate marketing quickly on social, starting a blog is a good idea and relatively cheap these days. For a few dollars a month, you can have your own piece of digital 'real estate' which can become a lucrative passive income stream.
Once you've built your site, work on its SEO (search engine optimization). This is the method of optimizing your pages to rank higher in Google, building its trust and bringing you more organic traffic.
Read: WP Affiliate Suite Review: Build a Niche Affiliate Site Today
Step #3: Join an Affiliate Program
It's important to do your research before joining affiliate programs. Find out what your audience actually wants and needs. For example, if you're in the pet niche, don't try and promote a credit card for example. You'll just confuse your audience.
Secondly, research different affiliate programs as not all are created equally. Options include;
High ticket, low customer potential. Affiliate programs that pay high commissions are the holy grail of the perfect affiliate business. Promote a product offering $1k commissions and make a few sales a day, you're laughing!
Low ticket, high customer potential. Affiliate programs that pay low commissions include the Amazon Affiliate program. Promoting a product for $50 may only get you a few percent in commissions meaning you need to make many sales a day to earn well. But, remember Amazon has a wide reach and is well trusted by consumers
High ticket + large mass appeal. Examples of this are affiliate programs for credit cards that pay high commissions and have a mass appeal. But, because of this, it can be a hard product to promote as many experienced marketers dominate here
Recommended affiliate programs for beginners are;
Amazon Associates
Clickbank
Commission Junction
ShareASale
Rakuten Affiliate Network
Another way to discover niche affiliate programs is to type into Google: affiliate program + (your niche). Examples include;
Affiliate program + blogging
Affiliate program + Software products
Affiliate program + pet products
Affiliate program + fitness
Step #4: Create Content
Step four in your affiliate marketing starter guide is posting great content that helps people. Don't just dive in for the sale straight away, no-one likes a sleazy salesman.
Grow your audience, get to know your audience, empower your audience to believe they can achieve anything. A great example for this is on Twitter. The posts below are inspirational, but not salesy. They give people motivation to build a better life.

For your blog, focus on writing articles that guide people on how to do something. For example; product buying guides and comparisons, how-tos and reviews do well because people need help deciding on a purchase.
Neil Patel does this really well, with his in-depth guides which he then links to relevant products like his own keyword tool and other affiliate products.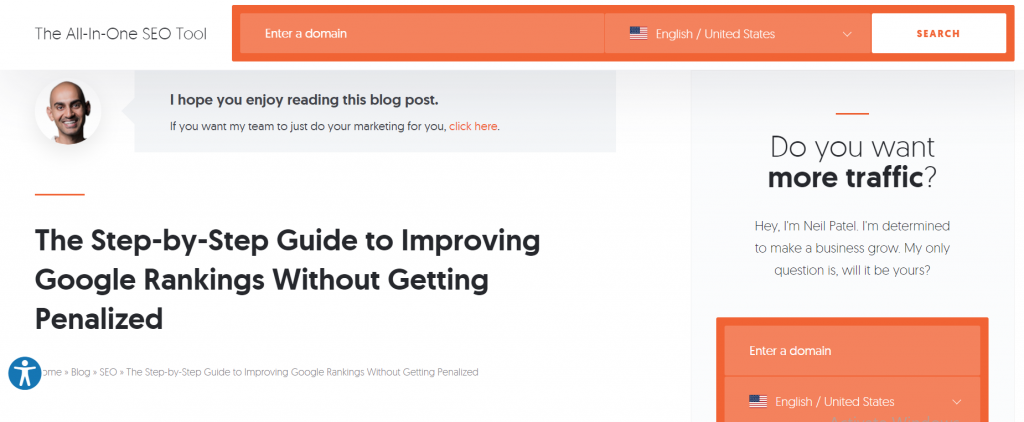 Step #5: Start to Drive Traffic
Once you started posting awesome content, you need to drive traffic to your affiliate links. The more people you get viewing your posts, the more affiliate commissions you'll make.
The best ways to do this are;
Social media marketing. On your chosen social platform, you should show up daily with helpful content. Aim to build relationships talking to your audience and connecting with other people in your niche. Plan a social media strategy and use content schedulers like Hootsuite or Tweetdeck, both of which are free, allowing you to plan your posts in a few hours a week
''Your network is your net worth.'' Tim Sanders
SEO (search engine optimization). Optimising your blog or YouTube channel for SEO is essential to drive organic traffic and climb up the rankings. Make sure your website is easy to navigate, fast-loading and posts are inter-linked to keep readers on your site longer
Guest blogging. This is a tried and tested technique helping you to get link juice from other high DA (domain authority) sites. Contact high DA sites in your niche and offer to write a post for free. If they say yes, you'll usually get a link back to your website or social media accounts, which is like saying – your blog is trusted by this high DA blog. The more you do this, the more trust your website will gain in Googles eyes
Use content share sites. There are multiple pad and free content share sites to take advantage of. I use Viral Content Bee where you share other bloggers content in return for points. Those points can be used to share your own content which puts it in front of many more people
Create lead magnets. Everybody loves a freebie and a lead magnet like a PDF or short guide will help drive traffic onto your email list. Once you have people on your list, you can re-engage them with great content and new affiliate offers
Answer questions on Quora. Regardless of your niche, it's likely there'll be people asking questions about it on Quora. By answering questions, you'll show yourself as an authority. You can link back to your blog posts in your answers, gaining traffic for your affiliate links. Smart Blogger has a top guide on how to turn Quora into a traffic generating machine for your blog
Affiliate Marketing Start Fast Guide — Final Thoughts
These are the fundamentals of starting an affiliate business the right way. Don't expect to be quitting your 9-5 and hopping on a Caribbean cruise straight away — it does take time to see growth and commissions.
Focus on getting set up, building your audience, creating great content and becoming a master of your chosen platform.
Once you start making commissions, increase your goals to keep challenging yourself.
''Success will not come tomorrow unless you start today." Unknown
*Disclosure: I only recommend products I would use myself and all opinions expressed here are our own. This post may contain affiliate links that at no additional cost to you, I may earn a small commission.
Summary
Article Name
Affiliate Marketing Start Fast Guide: Get Set Up in Just 20 Minutes
Description
A guide to start affiliate marketing fast.
Author
Publisher Name
Publisher Logo