How to build a writing portfolio with no experience?
As an aspiring freelance writer, it can seem a daunting task to get your first paying clients. But before you even think about going for the paid gigs, you should create a writing portfolio to show prospective clients.
Think about it – say you apply for a freelance writing job and 10 other people have applied. 5 out of the 10 have a writing portfolio full of their best work.
If you have nothing to show, you won't even be considered as a candidate and you will be out the door immediately.
Building a writing portfolio shows proof you have what it takes. And the extra practice writing goes a long way if you are a beginner with little experience.
Related reads:
Decide What Type of Writing You Want to Do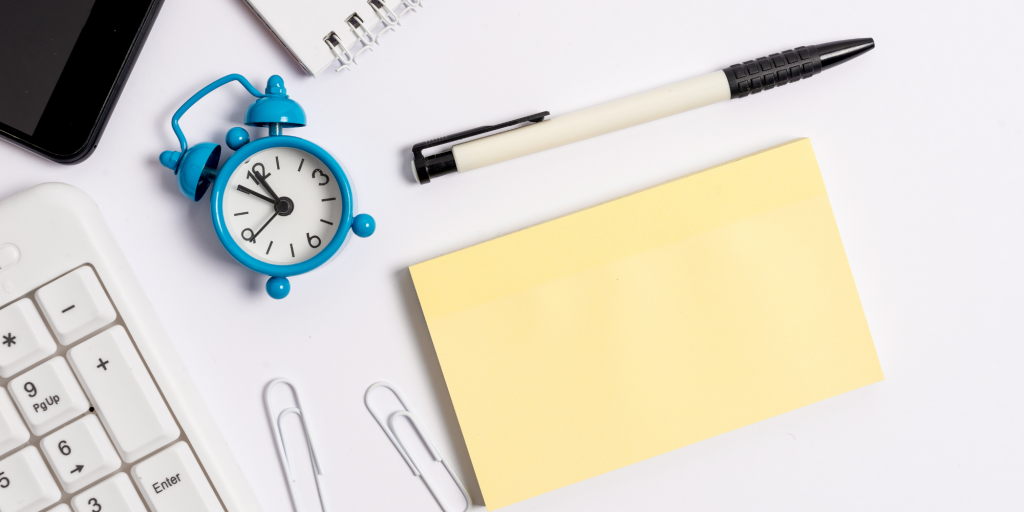 The first step is to decide what type of writing you want to do.
If you don't know this yet, don't worry. You might need to try out a few different styles of writing to see which suits you.
I wasn't sure when I started, what type of writing I would do yet. I ended up taking guidance from my then mentor and tried out many different projects.
Some types of writing you can get into include; copywriting, SEO article writing, blog writing, sales writing, email writing, resume writing, social media writing, product descriptions and niche-specific like technical, medical or travel writing for example.
Think about what skills and passions you have.
If you've worked in the medical field before, you can use this to your advantage and become a medical writer. Being specialised allows you to demand more per project as certain topics can't be covered convincingly by everyone.
Or maybe your passion lies in health and fitness? Use this and set yourself up as a health and fitness copywriter or blogger.
But remember, in the beginning, it's a good idea to take on a variety of projects to gain experience and fill out your portfolio.
What is a Writing Portfolio?
A writing portfolio is like a CV for your writing.
It's a place to show off your best work, what type of writing you excel with and it shows off any places your work has been published.
Your writing portfolio can be housed on a simple website, on other content platforms or a social site like LinkedIn articles.
How to Build a Writing Portfolio with No Experience?
Now we're going to look at how to build a writing portfolio with no experience. This will take some work. And you'll have to work for free for a while. But the gains are well worth it for your future career. Here are the best ways to build your writing portfolio.
Guest Post On Blogs
Guest posting is one of the things I wish I'd started doing earlier. I can't stress enough how much this will help you as a writer.
A guest post is an article you write for someone else's blog or website, usually in return for a link to your social media accounts or blog, plus a bio at the end of the article.
While you might think ''why would I write for free'', it's a golden opportunity to market yourself and get your writing onto a popular publication.
I write guest posts now to get a backlink back to my blog which helps to build authority. Having your writing on a popular blog gives you credibility when applying for work.
So, how do you find guest post opportunities?
The easiest way is to do a simple Google search: your niche + write for us/guest post or similar words.
You might see blog articles pop up that list all the websites offering guest post opportunities. This is great, as you'll have a list immediately in front of you to start applying to.
Otherwise, Google will show you many websites that accept guest posts which you can go through.
Here's an example in the fitness niche.


Set Up a Simple Website
One of the first things I did as a new writer was to set up a simple website with samples on it. It's relatively affordable with web hosting and a domain name only costing a few dollars a month.
Or you can use a free website builder like Wix or Weebly.
Create a homepage telling potential customers how you can benefit them, create an about page talking about your experience and training, have a rates page and a sample page. Link each page to the next so readers can easily scroll through.
Once you start writing some guest posts, you can link out to these on your samples page.
You can also create a blog section which is an easy way to show off your writing.
Write on Content Platforms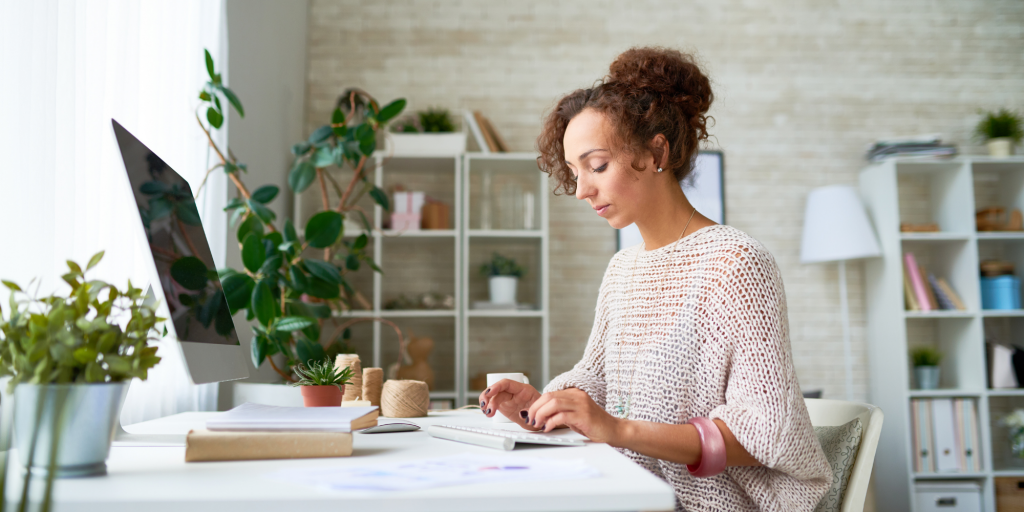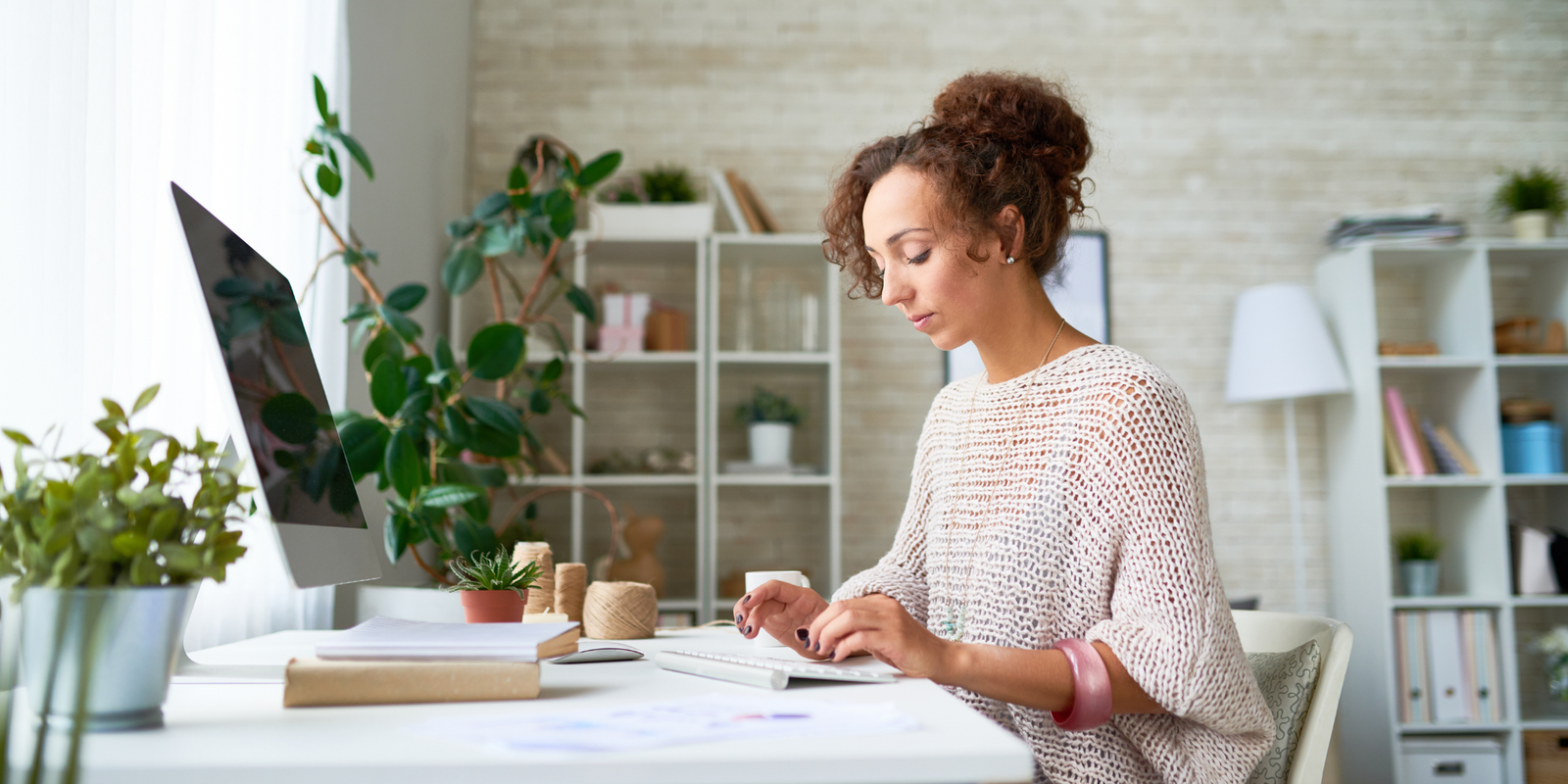 Medium is one of the most popular free content publishing platforms.
Anyone can set up a profile and start writing articles, which potentially g seen by millions. Once you build up some followers, you can join the Medium Partner Program where you get paid depending on the number of claps you receive on each post.
And it's also a great place to store your articles, building a portfolio you can link to in job applications. Other free content platforms you can post your articles for free include;
Write on LinkedIn
One of the best things you can do as a new writer is to set up a profile on LinkedIn.
Anyone who has a business is in business or who wants a job is on this platform. It's a great place to network and even pick up clients.
Firstly, create a great bio telling people what you can do for them.  Something along the lines of;
''I help businesses get more leads and sales through engaging, informative blog content''.
Next, list any qualifications and experience you have, link to any website or work you've completed and write a short description detailing why you are the best writer for the job.
Now you're all set up, you can hit the 'write article' tab at the top of the homepage and start publishing articles in your niche.
Aim to post 1-2 articles a week and engage with businesses and people you'd like to work for. Once you start supporting their posts and they see your work, this could be the beginning of a great paid writing gig.
Offer to Write for Free or a Low Rate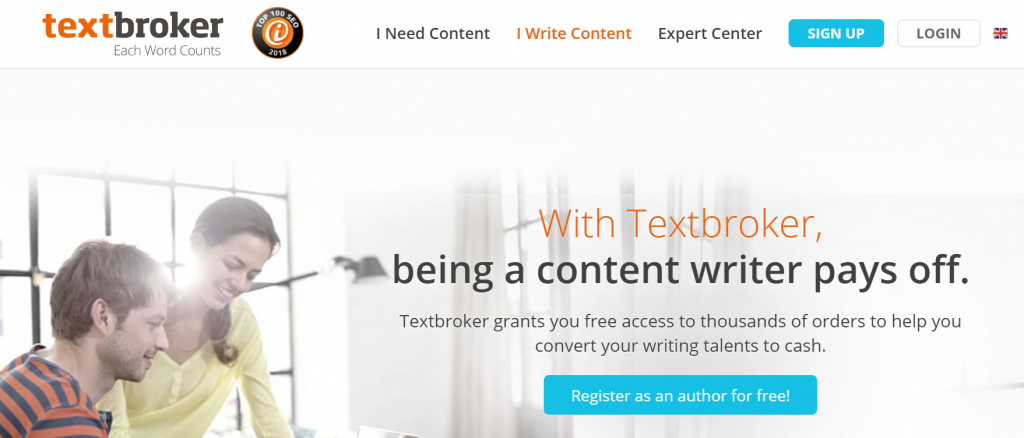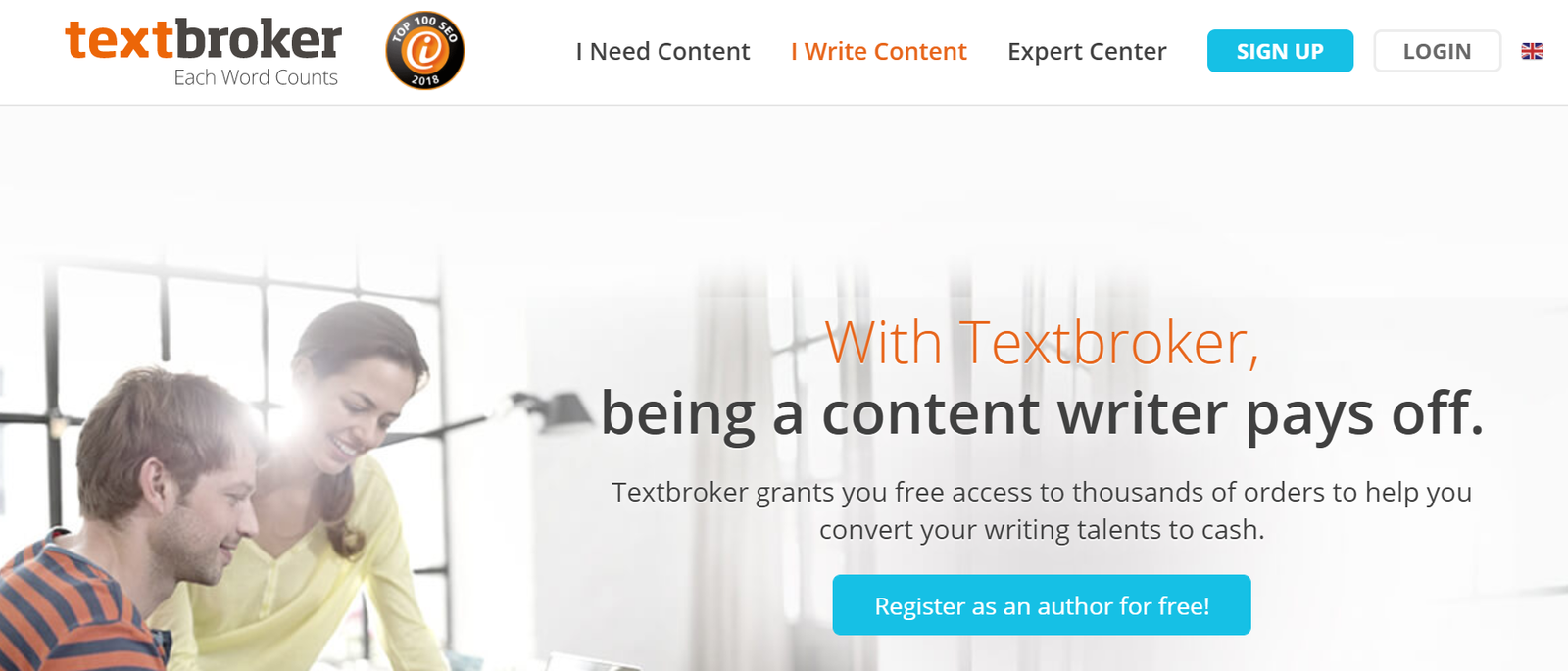 Many new writers start on the low paid 'content mills' which can pay as low as $5 per article.
While this is a terrible rate, if you have no professional writing experience this is a good way to produce samples. And some content mills give you the chance to work your way up in the pay scale.
A few content mills to apply for include; Textbroker, CrowdContent and WritersAccess.
Know that you don't have to work for these low rates forever. Use these content mills just to get real-world practice.
Another way to get 'on the job experience' is to cold email your dream customers on LinkedIn or through their website.
Offer your services for free for a limited amount of time.
Many writers say NEVER to write for free. But think about it. Say your dream customer responds and says 'yes' to you writing for them for one month free.
You do great work. You build up a good relationship. You show how reliable you are.
And at the end of the month, you may get offered a paid position.
The worst-case scenario is you can ask for a testimonial and you'll have content to use in your portfolio.
Create Multiple Writing Portfolios
Now you know how to build a writing portfolio with no experience.
Aim to diversify your portfolio and be in more than one place online. As a beginner, I created my simple website but I also started writing on Medium and set up a profile on LinkedIn.
And even if you don't feel confident enough to post your articles anywhere yet – still write regularly. You can keep your finished articles in a digital folder to share with prospective clients.
To become a great writer, you need to practice your craft and this takes time and effort. Set a goal like writing 2 – 4 articles a week.
You can even set yourself a challenge of writing 30 articles in 30 days!
How to Build a Writing Portfolio with No Experience – Final Thoughts
Now you can see; building a writing portfolio as a beginner is pretty simple.
Don't feel because you are a newbie, that you can't have a professional writing portfolio. You'd be mad not to create one and limit your chances of success if you don't have one.
Take the time to write and make connections in the writing industry. Writing guest posts for free may even lead on to paid work in the future.
Now, it's over to you.
Do you have a writing portfolio?
Let me know in the comments…
*Disclosure: I only recommend products I would use myself and all opinions expressed here are our own. This post may contain affiliate links that at no additional cost to you, I may earn a small commission.
Summary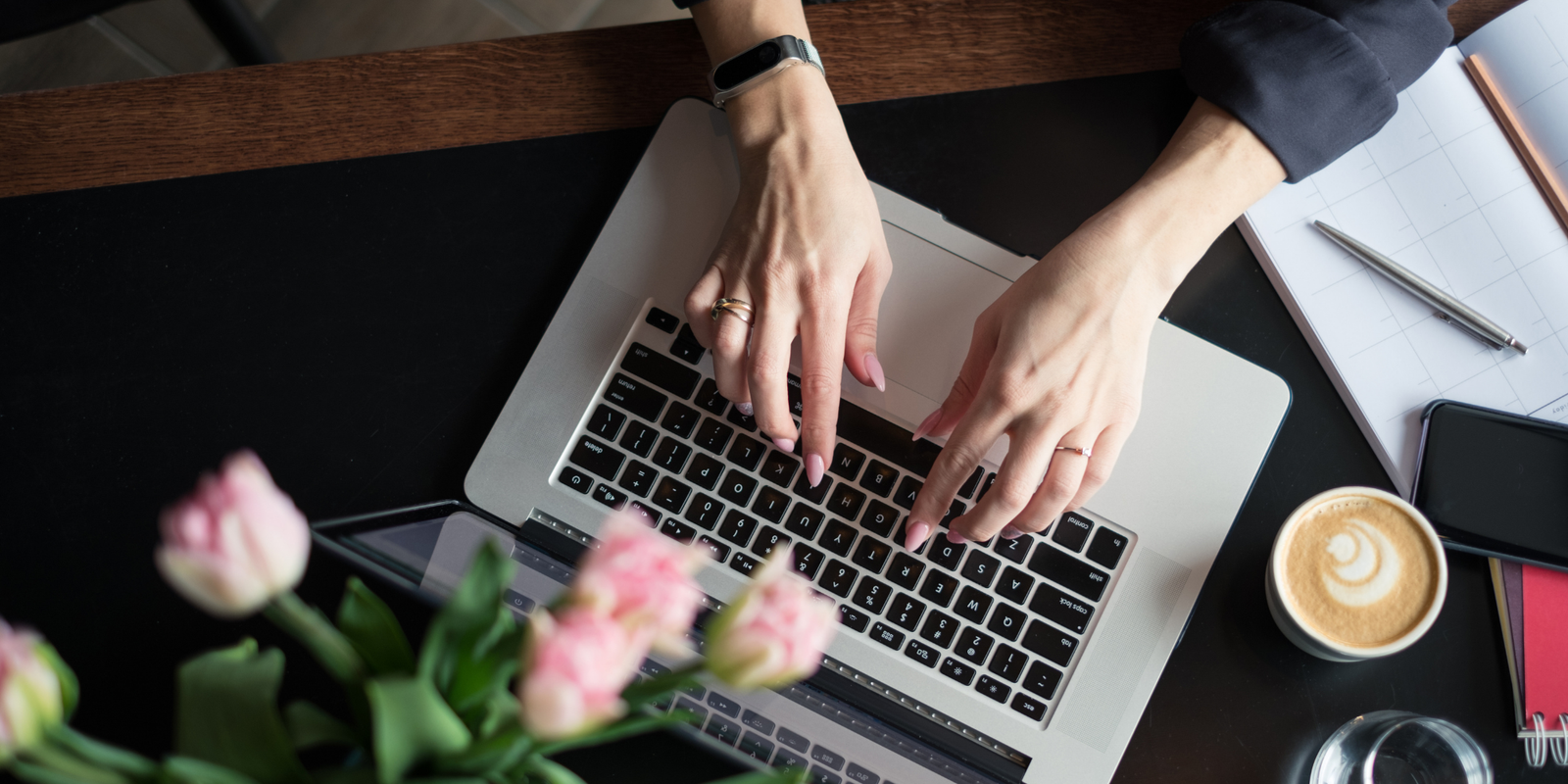 Article Name
How to Build a Writing Portfolio with No Experience
Description
Article about how to build a writing portfolio with no experience.
Author
Publisher Name
Publisher Logo