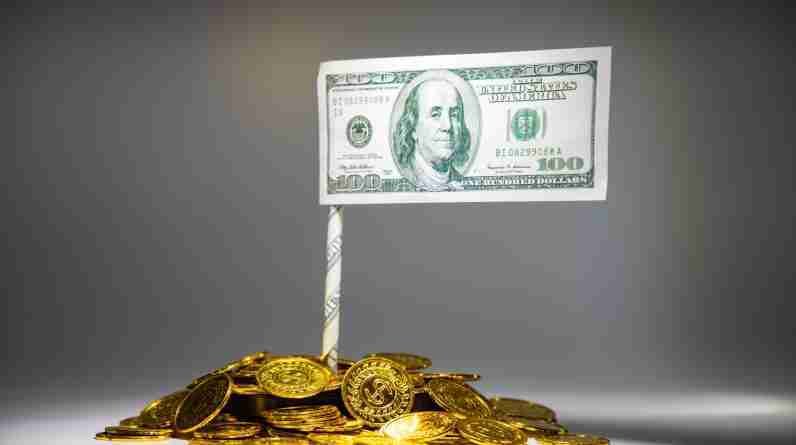 How to make $100 a day extra, today and every day.
Are you working a 9-5 or may maybe part-time hours?
Either way, an extra $100 a day will be helpful right? And don't worry, the money-making side hustles I'm going to outline in this article are simple for anyone to get started with.
Just imagine if you put what you learn today into action. An extra $100 in your pocket, 5 days a week will net you an extra $2,000 a month!
That'll be helpful to put towards a holiday, buy those shoes you've wanted for ages or to treat that special someone.
While money can't buy everything. It certainly helps relieves some stress in life.
And once you learn how to make an extra $100 a day, maybe you could increase that to $200 a day and actually quit your 9-5. What starts as a side hustle, could turn into your own remote business.
So are you ready to learn how to make extra income? Now we're going to dive into how to make $100 a day extra, even as a beginner entrepreneur.
Start one to begin with or take on a few if you want a higher earning potential.
15 Websites to Make $100 a Day
All these money-making websites are legit and require different amounts of skill level. Some may require you to have knowledge in one area and some are easy for anyone.
Even if you don't have the right experience, don't be put off straight away. Many websites mentioned, love beginners and give guidance or training.
1. Rev. com – Convert Audio and Video to Text
Working as a transcriptionist is a beginner-friendly way to make money from home. If you're decent at typing and have a laptop with fast Wi-Fi, you can get paid work.
Rev is a great first company to work for, being tolerant of beginners. You will have to pass a test to be accepted though, so it pays off to practice a bit and read through the Rev website.
Pay is $1.25 per audio minute for converting what you hear to text, $1.25 per minute for adding captions to videos and $3-$7 for translating videos with foreign subtitles.
You can easily make $100 a day or more once you get the hang of transcriptionist work. And the great thing is, you can work morning or night, it's up to you.
2. VIPkid – Teach English Online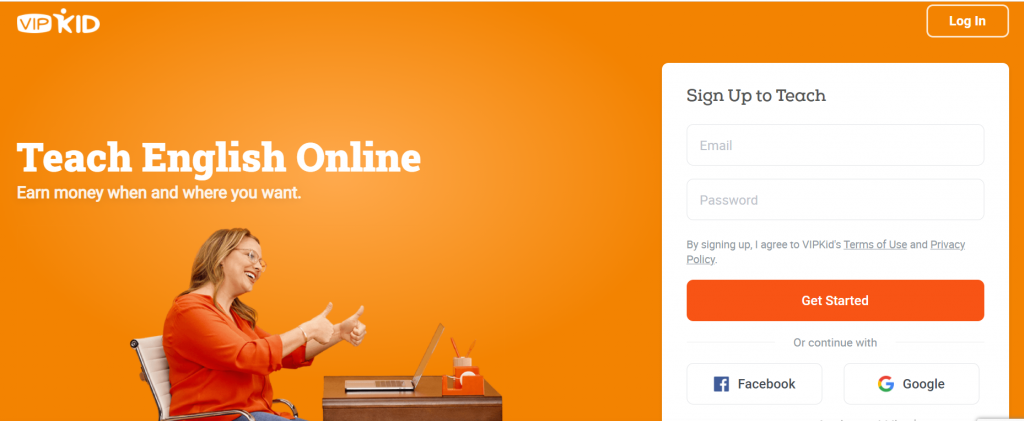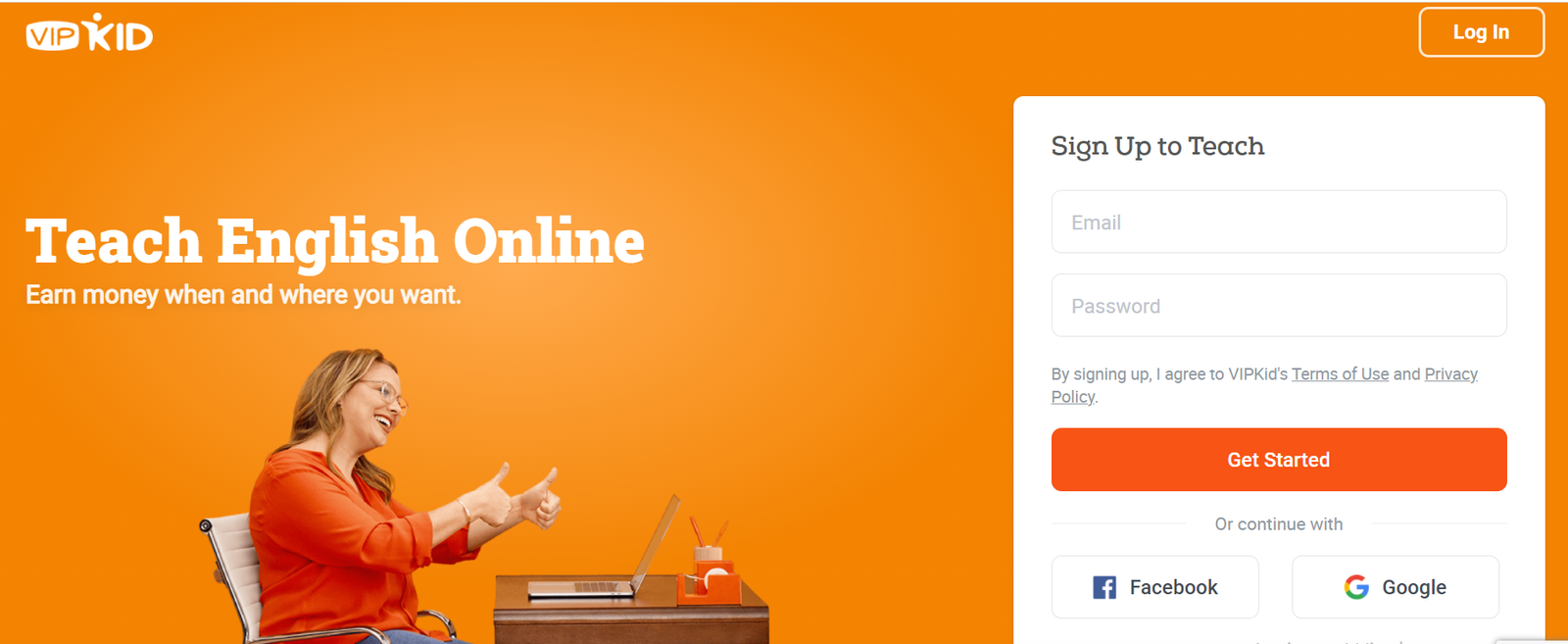 VIPkid is a popular online portal where kids from all over the world learn English with an online tutor.
To get started, you have to fill out an online form, review some materials and teach a demo lesson. If that goes well, you'll be invited to do a mock class with a current teacher who'll help you prep for the real thing.
VIPkid pays between $14-$22 an hour and allows you to set your own working hours. This gives you complete freedom to earn money when you want to and rest when needed.
VIPkid is a huge platform with over 200,000 students worldwide, meaning you'll always have students to teach.
And another great thing is – you don't have to create lesson plans or grade papers, VIPkid does all that for you!
3. Fiverr – Sell Your Skills
Fiverr is a long-established freelancer marketplace with huge amounts of traffic. Even as a beginner, you can set up a profile and start making money in your spare time.
Choose a niche that you can help people with. Some ideas are website/tech help, graphic design, editing, logo design, social media marketing and much more.
Add some good reviews to your profile if you have which increases social proof. Don't worry if you have no reviews yet, lower your prices in the beginning to get the first few clients.
If you don't have any definitive skill, why not offer your services as a virtual assistant? As a beginner VA, you could offer to perform data entry, email opening and response, social media question answering or competitor research.
Busy business owners don't have time to handle a lot of these tasks and will pay someone for help.
4. Vicky Virtual – Handle Calls For Small Businesses

A virtual assistant (VA) is the new office receptionist. Large companies need a VA to handle day to day tasks they don't have time to do anymore.
Duties can include; answering calls, booking appointments, research, email box de-cluttering, organize a manager's calendar, perform market research and much more.
Vicky Virtual Va's handle mostly phone calls for businesses, keeping customers happy, answering questions and booking appointments.
If you are comfortable talking to people, working on your computer and are able to learn the various programs Vicky Virtual uses, being a remote VA could be a lucrative side hustle for you.
Do you enjoy writing and have a knack for the written word? Then freelance writing could easily make you an extra $100 or more.
There are many platforms that advertise writing gigs, but a popular one that is updated daily is freelancewriting.com.
On the website you'll find a range of writing jobs on offer including journalism, blogging, copywriting, social media writing and more. Filter jobs by skill in the left side search bar and make sure you tick 'remote' to get the jobs that are open to worldwide candidates.
As a new freelancer writer, you could earn anywhere between $15-20 per 500 words which takes around an hour. If you have more experience, you can earn way more.
A hack to get more writing done is to use Google Docs voice typing. This cool tool types out what you say, so you can literally talk your articles into text in a fraction of the time!
6. ACX – Become an Audiobook Narrator


Do you have a smooth-talking voice? If you do, your newest way to make $100 a day could be audiobook narration.
ACX is a top platform for audiobook creators and to find narration work. Just create a profile on ACX, upload samples, select a per-hour rate or choose to share 50% of royalties, search for books you're interested in and audition to narrate them.
If accepted by the audiobook owner, you can agree on delivery rates and payment terms. Once you've finished recording the audio and it's approved, you'll get paid. It's a really simple and fun way to make an extra $100 or more a day.
7. Fat Llama – Rent Out Your Gadgets
Do you have gadgets or tools lying around you no longer use? Well these could be put to work by renting them out for cash.
This is an easy way to make extra passive income and Fat Llama handles all the details for you. Once on the Fat Llama platform, list your gadgets for rent with pictures and a description.
When you get interest, you can agree on a rental price and how to exchange the item over. Fat Llama takes care to verify transactions and offers a lender guarantee to keep your stuff safe.
Items that do well on Fat Llama are drones, DJ equipment, camera accessories, musical equipment, projectors, tents and more.
And you can rent these out from $10 a day, right up to $150 a day, depending on the quality of the item!
8. Ibotta – Earn Cash Back on Purchases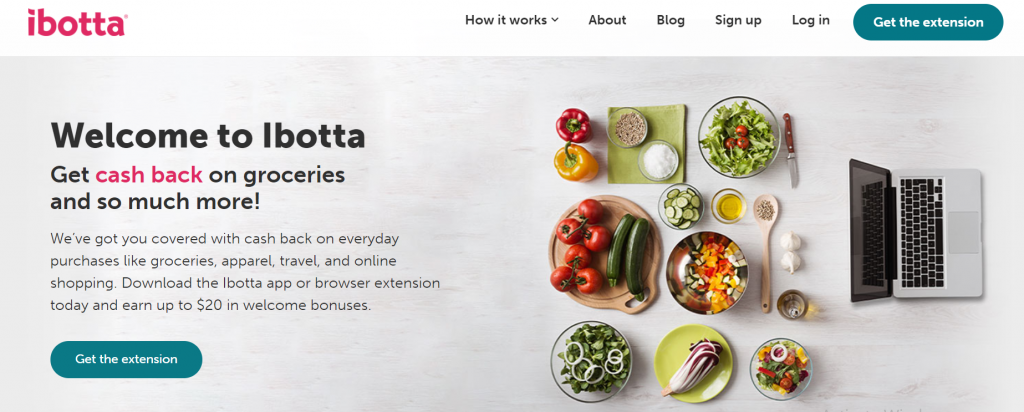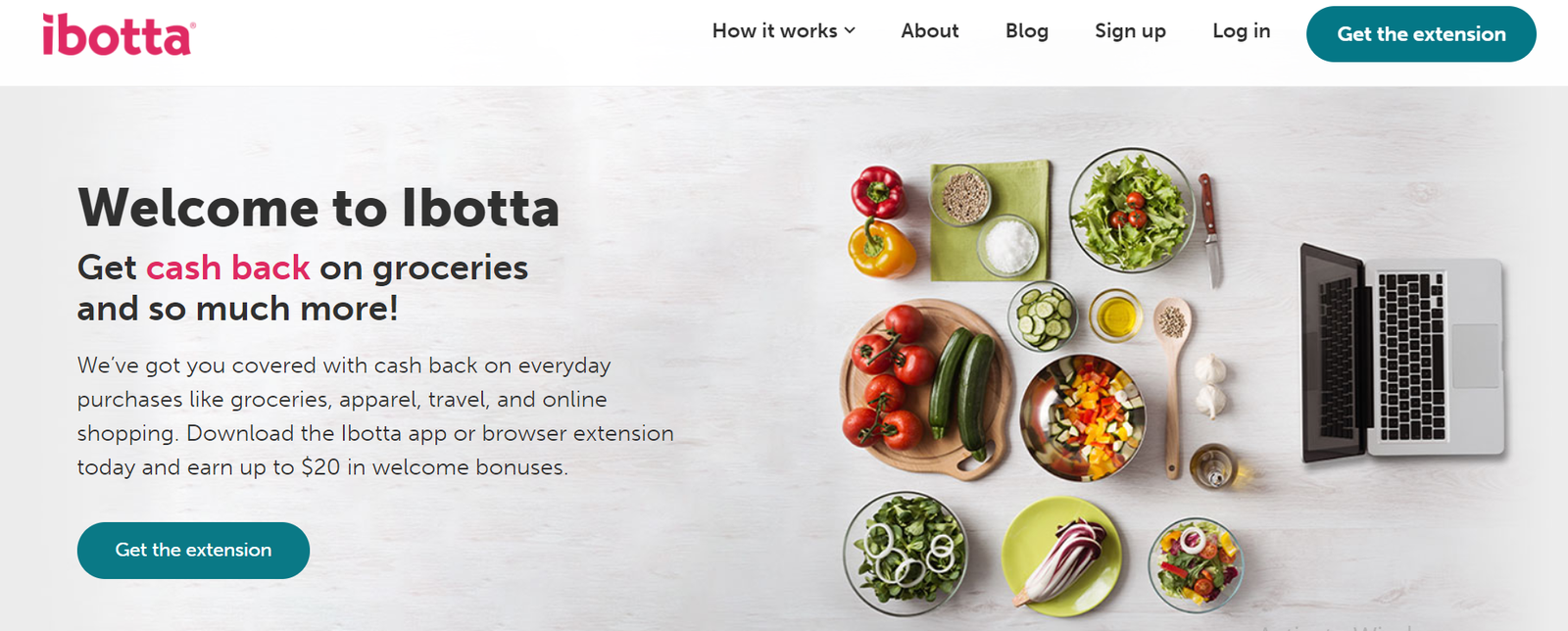 Learning how to make $100 a day is easy with Ibotta.
All you have to do is download their free browser extension plus mobile app and you'll earn cashback on hundreds of products from your favourite sellers.
You get cashback whether you shop online or in-store. Some services include travel sites, food delivery sites and popular retailers.
When you use the Ibotta cashback app in-store, you get 10% off your purchases with participating retailers and restaurants.
Online course websites like Skillshare and Udemy are booming due to the majority of the planet now having a computer.
Why go to university for years, when you can learn skills to replace your 9-5 in a few hours!
Creating your own course, takes a lot of effort up front. But once your course is filmed, you can upload it to multiple educational platforms and enjoy passive income for years.
Skillshare, Udemy, Coursera, Teachable and other big course websites have huge audiences and get massive traffic from Google. So you won't even need to do much advertising for your course, as long as you've written a great description letting students know what they'll learn.
Selling courses online is a brilliant passive income hustle, that'll earn you way more than $100 a day if you put the work in.
10. Team Profit – Make Money Matched Betting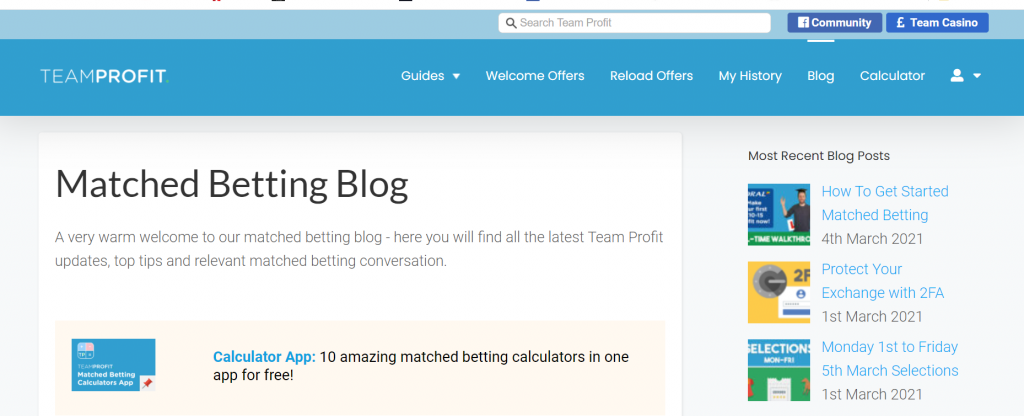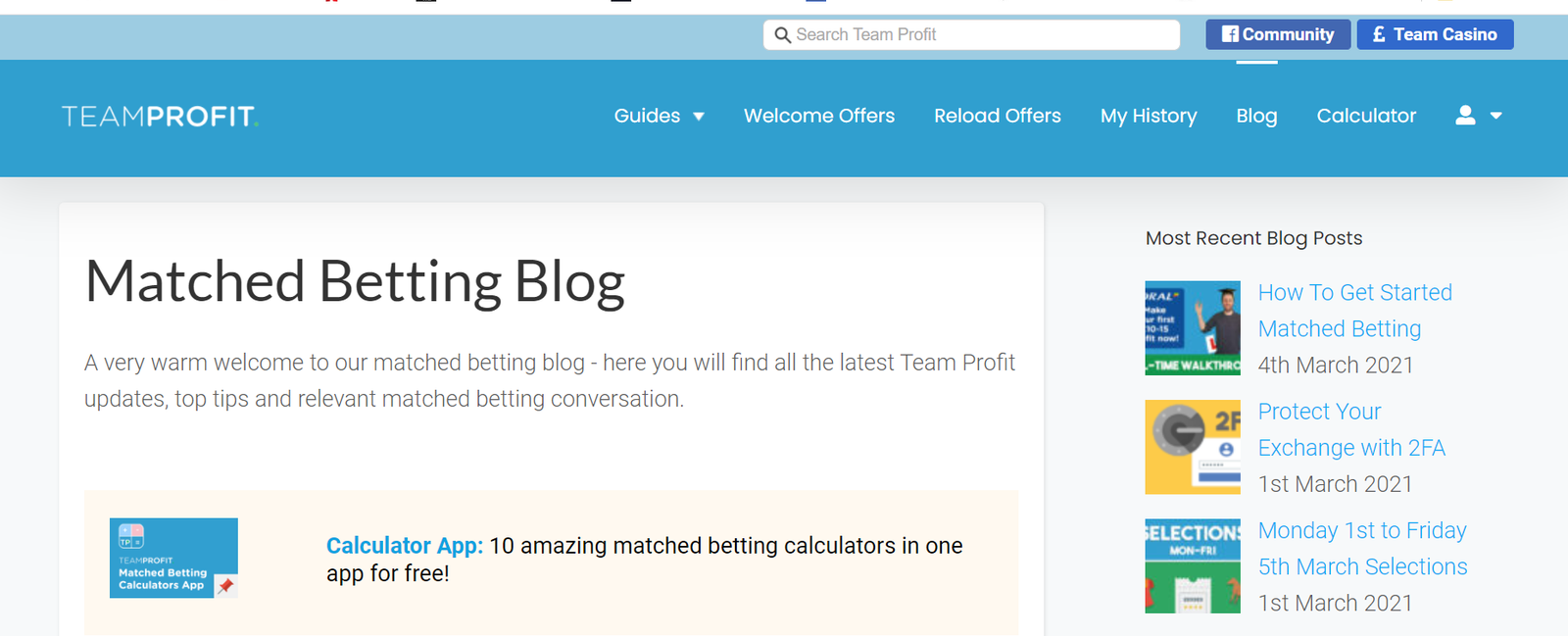 Matched betting is a risk-free way to make money from bookmaker welcome offers.
Bookmakers large and small usually give a welcome 'free bet' to entice you in. The deal is often something like; bet $5 and get a $20 free bet.
The average person would just sign up and bet, but by learning matched betting you turn the free bet into cash.
A simple explanation of how it works is; putting a $5 bet on England to win and then using another site to bet $5 on England NOT to win. This means, whatever happens, you are covered.
After the game finishes, you unlock the $20 free bet which you keep $15 of.
Don't worry if you're still a bit confused. I was in the beginning! But I recommend visiting the Team Profit website which has in-depth FREE matched betting training, walking you through everything from start to finish.
You can also ask questions in their live chat support anytime.
They even do all the work to find you new free welcome offers and reload bonuses. Some Team Profit members make thousands a month extra just from matched betting!
Each new free bet you make with matched betting takes around 30 minutes and makes you $15. So you can make on average $30 an hour. Three hours a day and you almost make your extra $100!
>> Check out Team Profits FREE matched betting guides here.
11. Shopify — Start an Ecommerce Store
Online spend is growing year on year. Get a piece of the pie by starting a Shopify store.
What's great about this business model is you can use the dropshipping method. Source products from suppliers at a low price and sell at a higher price. You also don't need to hold inventory.
Inside the Shopify platform, you can set up a range of products in your store. When a sale comes in, the product will be shipped. This frees you up to work on the marketing and customer retention side of the business.
12. Pinterest — Make Money Pinning

Pinterest is a search engine where people go to get inspiration and information. According to statistics, 93% use the platform to decide on purchases.
If you set up a business account, you can create affiliate pins promoting niche products. Find great products to promote on affiliate platforms like ShareASale, Clickbank or Awin.
Use Canva to design clickable pins and add your affiliate link into the description. Always disclose the pin is an affiliate link by adding #aff or #promtion at the end.
Once you get clicks on your pins, you could make $100 a day or more.
---
Learn more here:
---
13. Clickbank — Promote Vendor Products
Clickbank is an online affiliate marketing platform with over 6 million products on its books. Sign up for an affiliate account, choose a great product and apply to be an affiliate.
When accepted, you'll be assigned a unique hoplink, which you can share on your social media or on a blog. When someone buys through your link, you'll make a commission.
Click bank offers a range of products in many niches. The most popular niches include; health, wealth and relationships. Choose a product that is selling well and has great reviews, to increase your chances of making money.
14. Zirtual — Sell Virtual Assistant Services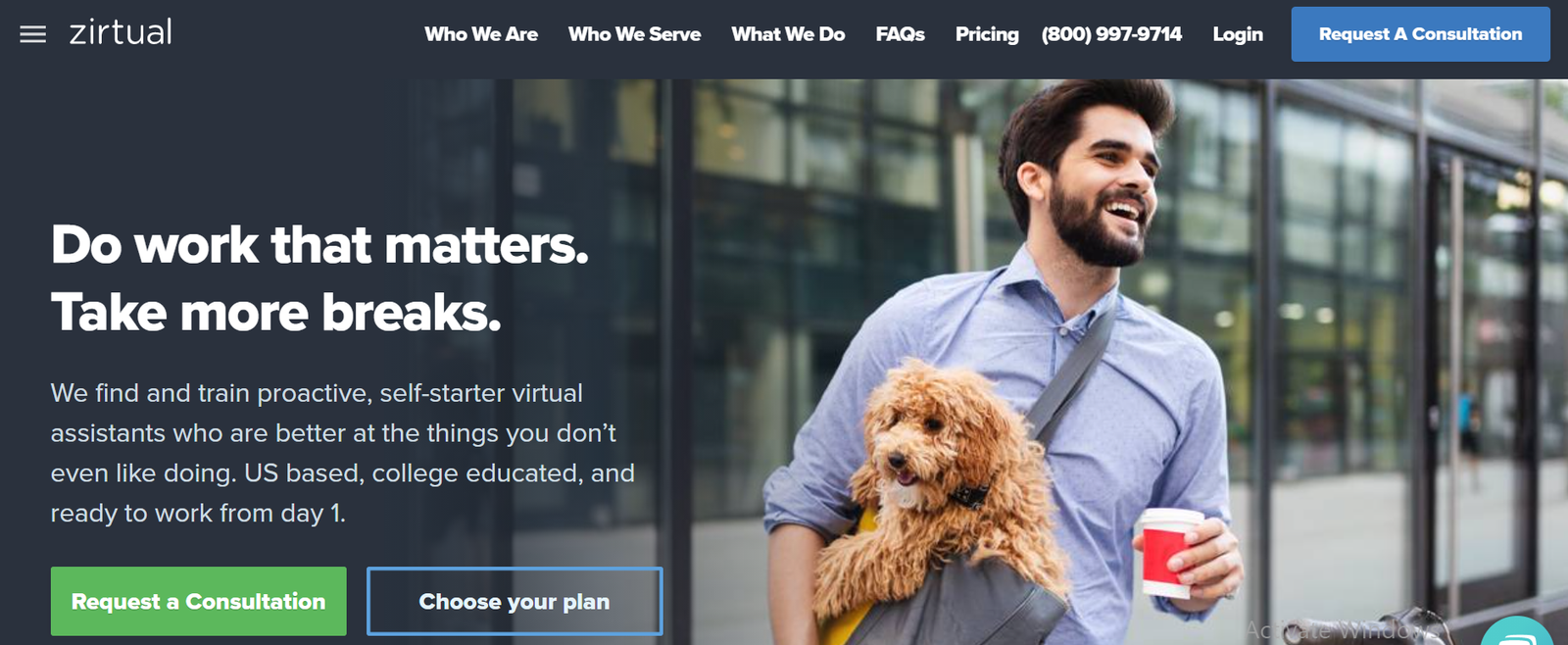 Zirtual takes on virtual assistants to help businesses with the day to day running of operations. Tasks may include inbox management, data entry, travel booking, website maintenance, content marketing, invoices and expenses, social media strategy and more.
Zirtual pays $12 – $15 per hour for beginners, but pay can increase as you get more experience.
It's totally possible to make $100 a day as a Zirtual virtual assistant and make $2,000 plus per month.
15. Muncheye — Promote Products Before Launch
Muncheye lists digital products that are about to be launched to market. To make money online, savvy marketers take part in 'launch jacking' which basically means promoting the product before it's been released.
Promotion can be done via a written blog review, a YouTube video or by sending an email about the product to your list.
Once on Muncheye, scroll through a find a product you like. Contact the product vendor to see if you can get 'early bird access'. If they agree, you get the infor you need to write a review.
If you have no sales to show, this may be difficult in the beginning. But many vendors will agree if you have a good blog, YouTube channel or email list to promote to.
How to Make $100 A Day Extra – Conclusion
I hope you enjoyed this how to make $100 a day post.
As you can see, there are many ways to make extra money when you need it. And this list isn't exhaustive, there are hundreds more ways.
My advice is to start with one new income stream. Get started and master it before you move onto the next. Not all will be right for you, but try each one out and see what you think.
Have you tried any of the money-making opportunities listed above?
I'd love to know in the comments.
*Disclosure: I only recommend products I would use myself and all opinions expressed here are our own. This post may contain affiliate links that at no additional cost to you, I may earn a small commission.
Summary
Article Name
How to Make $100 a Day Extra (Simple Ways You Can Start Today!)
Description
Article about how to make $100 a day or more every day.
Author
Publisher Name
Publisher Logo