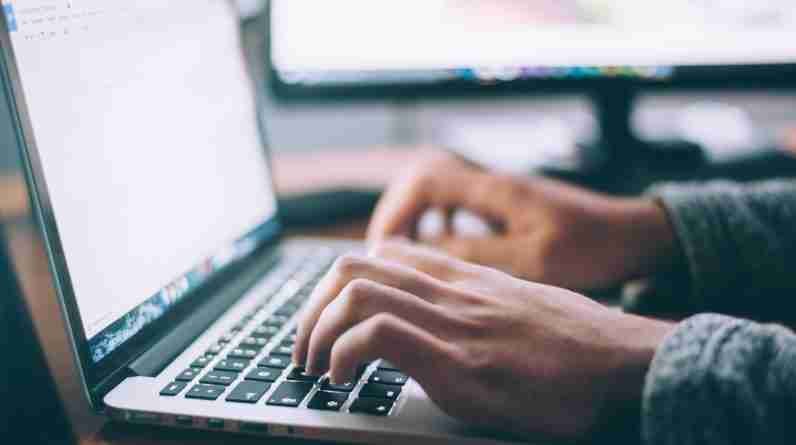 Is it your dream to work from home as a writer? Content is needed by many businesses large and small, meaning there is work out there for the taking. But, how do you get those first few paid writing gigs, when you haven't got any experience?
It takes a little time, persistence and patience.
When I started as a freelance writer, it took me a while to get my first paying clients. I began by emailing 50-100 businesses a day with very little response. But persistence paid off, because after three months I got my first client and it felt like I'd won the lottery!
I'm not saying it will take this long for everybody. With hindsight, there's a lot more I could have done to increase my chances of getting work.
And I'm going to share all this with you today.
Remember, you have to walk before you can run. Take time to build up your portfolio and social media presence. Talk to businesses and show them how you'd be a great asset to what they do.
This builds your credibility, helps you discover your areas of expertise and builds the framework for you becoming a successful freelance writer with a thriving freelance empire.
Let's dive into how to work from home as a writer in seven easy steps.
Work from Home as a Writer – Exact Steps to Success
1. Take a Freelance Writing Course
It may be tempting to just go it alone, but the knowledge you'll get from taking a freelance writing course is invaluable.
''Investing in yourself, is the best investment you'll make.'' Warren Buffet.
While you can discover a lot of things on the internet, figuring it out alone can be a time consuming, frustrating process. I know, because I've tried it multiple times myself!
Learning from a freelance writer who has the success you want, is a surefire way to building a similar writing career yourself.
2. Build a Writing Portfolio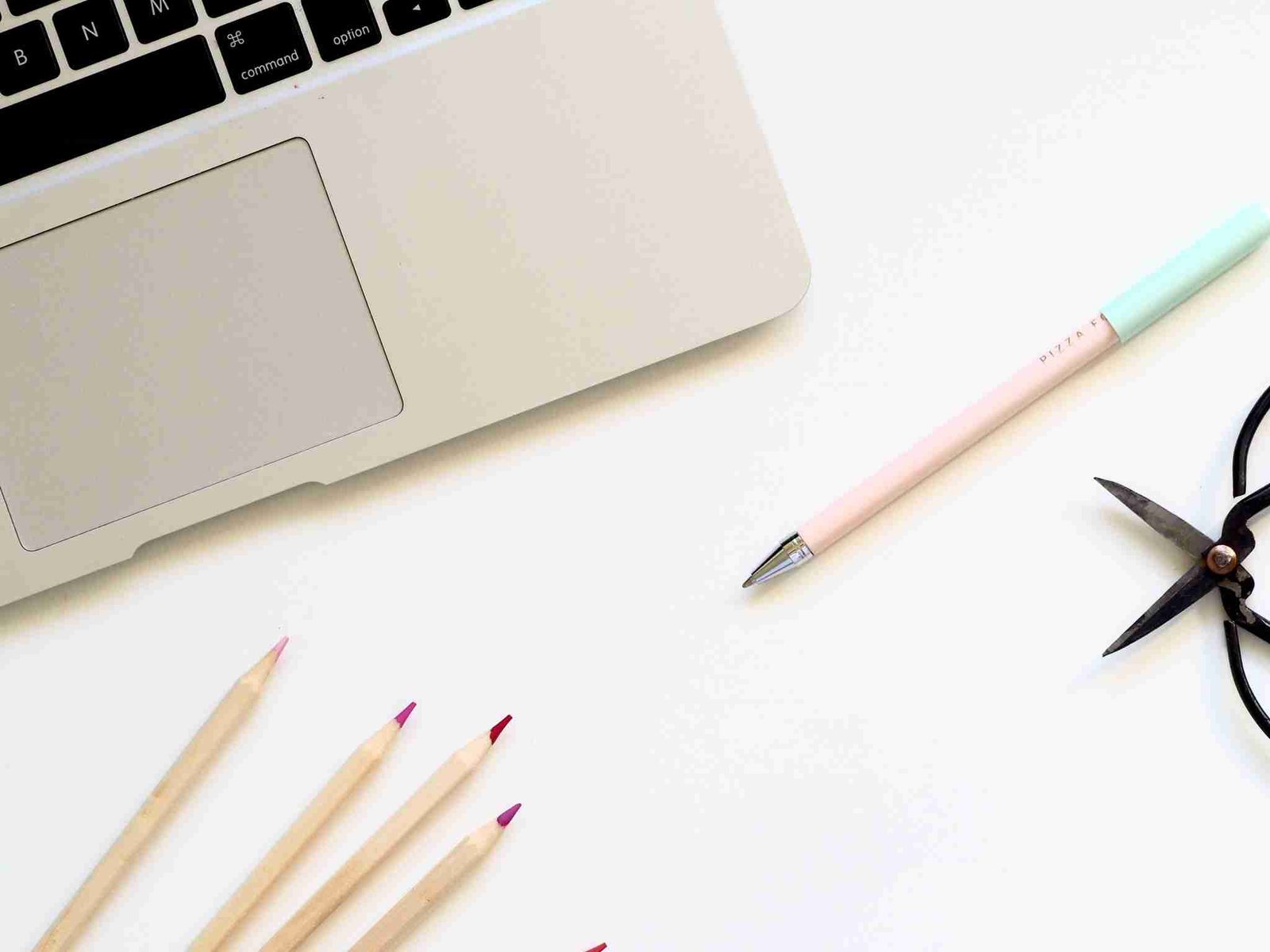 Starting out as a newbie writer is tough and building a writing portfolio is essential for success. You have little chance of securing any paid writing gigs, if you don't have example work to show off.
The Greek philosopher Epictetus said; ''If you wish to be a writer, write.'' Simple words, but so true.
Do a little research into different types of writing to see which suits you best. There's copywriting, technical writing, creative writing, product description writing and social media writing to name a few.
Start by writing a few samples of each. If you discover an area of writing you love, write more sample articles in that area. If not, keep writing a variation of samples that you can use in your portfolio.
Related read: How To Build A Writing Portfolio With No Experience
3. Have Somewhere to Display Your Work
Once you've crafted a good amount of sample articles, you need somewhere to show them off.
It's extremely cheap to set up a blog these days which you can use as your writing CV. You just need to pay a few dollars for the domain and monthly hosting.
My first writing website was and still is extremely basic. I have a page talking about why you should choose me as a writer, a page with links to my samples, a rates page and a contact page.
If you don't want to pay for a website yet, use one of the free blogger platforms like Wix, Weebly or Hubpages.
4. Have a Presence on LinkedIn
LinkedIn is the most important social media site for professionals in any field, including writing.
Pretty much every business and anyone wanting to find work will have a presence on LinkedIn. Making your LinkedIn bio look professional should be high on your agenda as a new writer.
Make Your LinkedIn profile stand out by adding a headshot, creating an eye-catching headline, summarise what you can do for people, plus highlight training and experience (even free stuff) you have.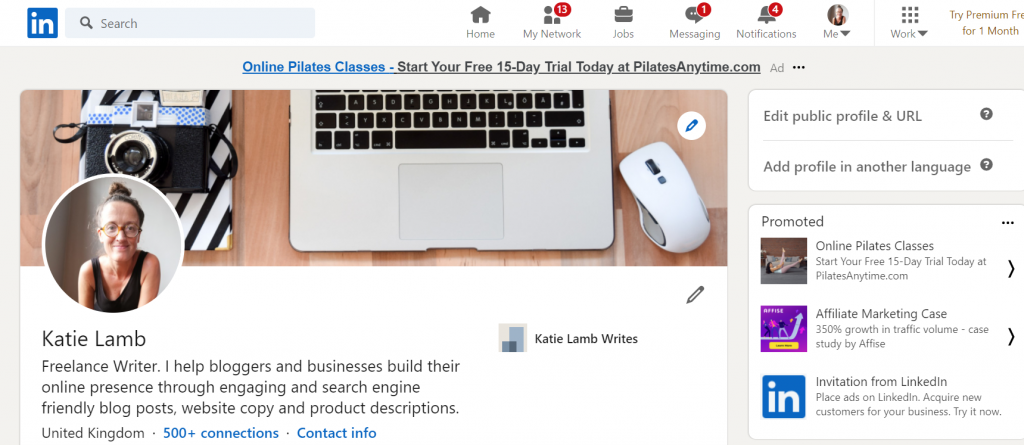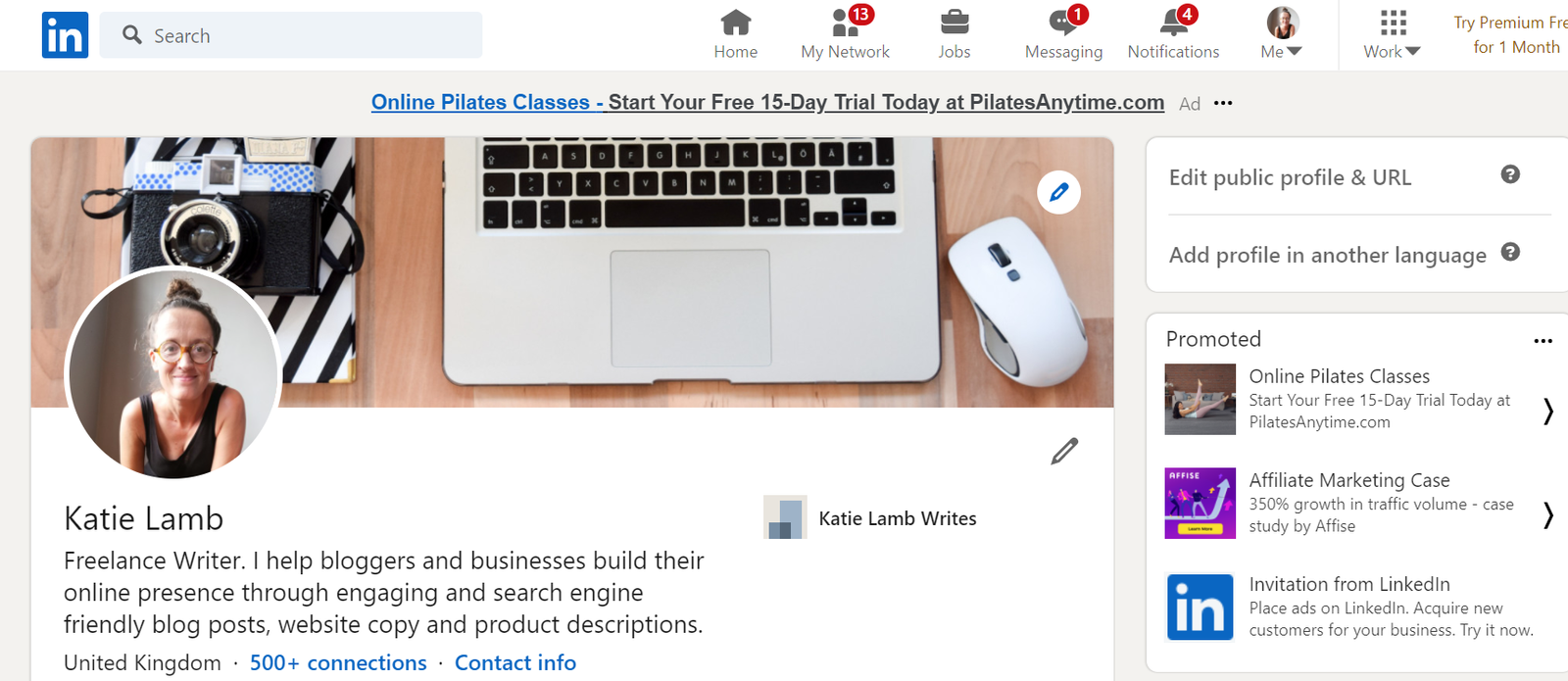 Once you have your LinkedIn profile set up, work at making connections with businesses and professionals you may want to work with in the future.
Like their posts, follow and support what they do. Get yourself noticed to keep top of mind when they need writers in the future.
5. Clean Up Your Social Media
Alongside connecting with potential leads on LinkedIn, having a strong presence on other social media sites is important.
Social media platforms originally started off as places to be social. Now they've evolved into places to network and get new business and make money.
Your Facebook and Twitter accounts may be places where you have many pictures out with your friends. While a small amount of this is ok, think about having a more professional approach to your social media now you're a freelancer.
While you probably won't want to delete friends and family, think about setting up new accounts you use for work and business connections.
Potential clients will look you up on social media. Make sure you're giving off a friendly, experienced and professional vibe.
6. Offer to Write for Free
This is a hotly debated topic in the writing world, with many saying you should never work for free.
I actually believe the opposite and see writing for free as a way to gain experience, you get more samples to show off and if you do great work, this can lead on to a paid gig.
At the end of the day, the decision is yours.
I understand money can be tight as a new, struggling writer and you'll want to make money fast. If this is the case, there are many freelancer platforms where you can find writing gigs for new writers.
7. Send Emails Daily to Potential Clients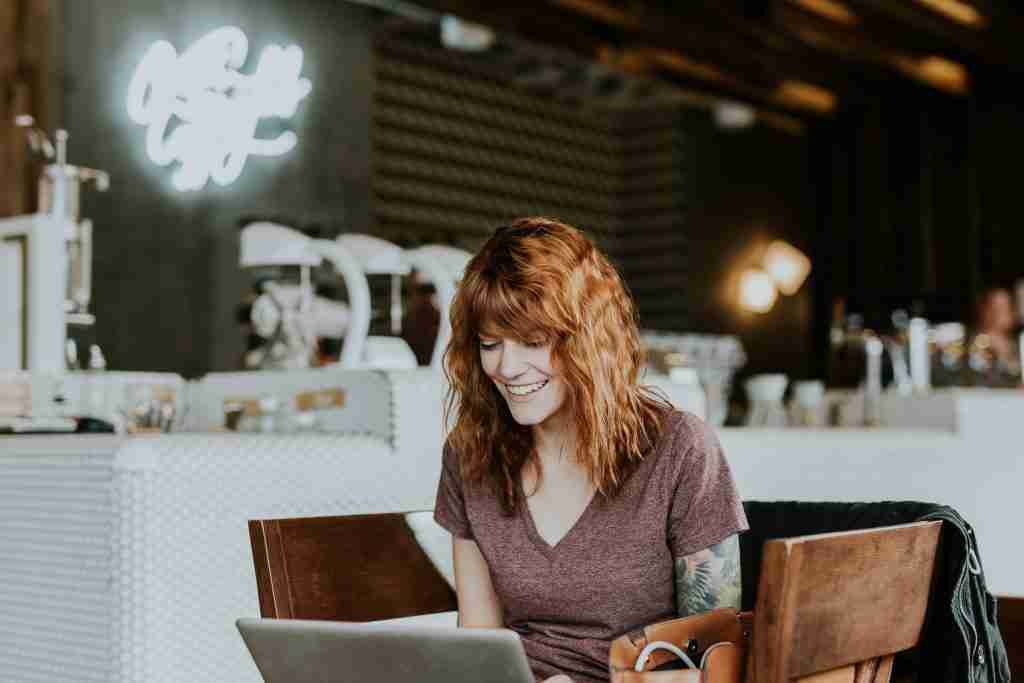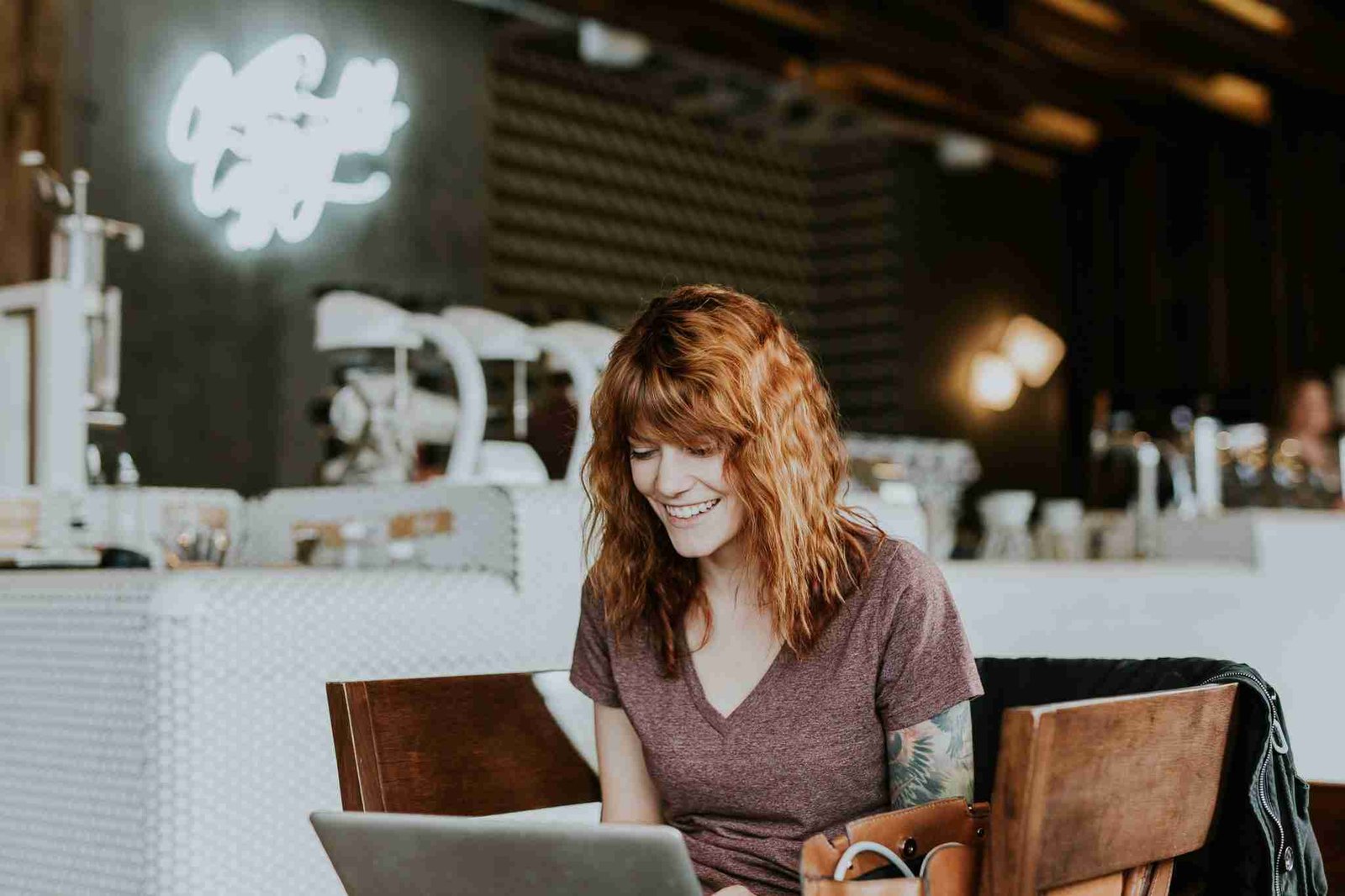 Learning how to work from home as a writer takes time. Usually, only the persistent survive. I'd like to tell you it's easy, but you have to go through a process. My best advice is to take daily action in the form of actually writing and connecting with potential clients.
''Overnight success is almost always a myth. Half of this industry is luck and half is the refusal to quit.'' Victoria Schwab
You don't have to wait till a job is advertised for a writing position. Email businesses, digital marketing agencies, bloggers, professionals and anyone who may need a writer.
Set yourself a goal to send out X amount of emails a day.
You may get ignored by some, but many will acknowledge you, even if they don't need a writer at the present time and keep you on the books for when they do.
Related read: 7 Beginner-Friendly Typing Jobs From Home That Pay Well
*Disclosure: I only recommend products I would use myself and all opinions expressed here are our own. This post may contain affiliate links that at no additional cost to you, I may earn a small commission.
Summary
Article Name
How to Work from Home as a Writer in 7 Easy Steps
Description
Learn how to work from home as a writer. Beginner guide.
Author
Publisher Name
Publisher Logo