Last Updated on October 27, 2022 by Katie
Tips for setting up a home office for remote work.
Have you recently started working from home? This is an exciting and rewarding time but after the buzz settles down, you're probably realising you need to start organising where you will work.
Working from home offers many advantages including a flexible schedule, saving time not having to commute, more freedom and being able to manage yourself without a boss breathing down your neck. If you're starting your own business, setting up a home office is the more affordable option.
But to be productive working from home, how you setup your working space is very important.
If it's too cluttered, this can lower your capacity for concentration and hitting deadlines. Too minimal, with not the right equipment and you'll waste time trying to find what you need.
It's a good idea to have a designated work area that's separate from your lounge spaces. This is particularly important if you have a family at home. Having a quiet space where you can focus is essential to success.
Setting Up a Home Office for Remote Work – What You Need
Many companies are going virtual and many more people are setting up their own online side hustles.
The digital age has created countless opportunities to make more money and be location-independent. If you're starting your own remote career, here are a few recommended tools to get you started.
A computer with a webcam and good audio
High-speed internet access
A sturdy desk
An ergonomic chair
Good lighting
The right software for your job like Gmail, Google Drive, Slack
Good shelving or storage if you have a lot of paperwork
Communication systems like Zoom or Skype
Plants or decorations to make your office feel comfortable
Door or separator to give you privacy in your work space
How to Set Up Your Home Office the Right Way
Choose Where to Set Up Your Office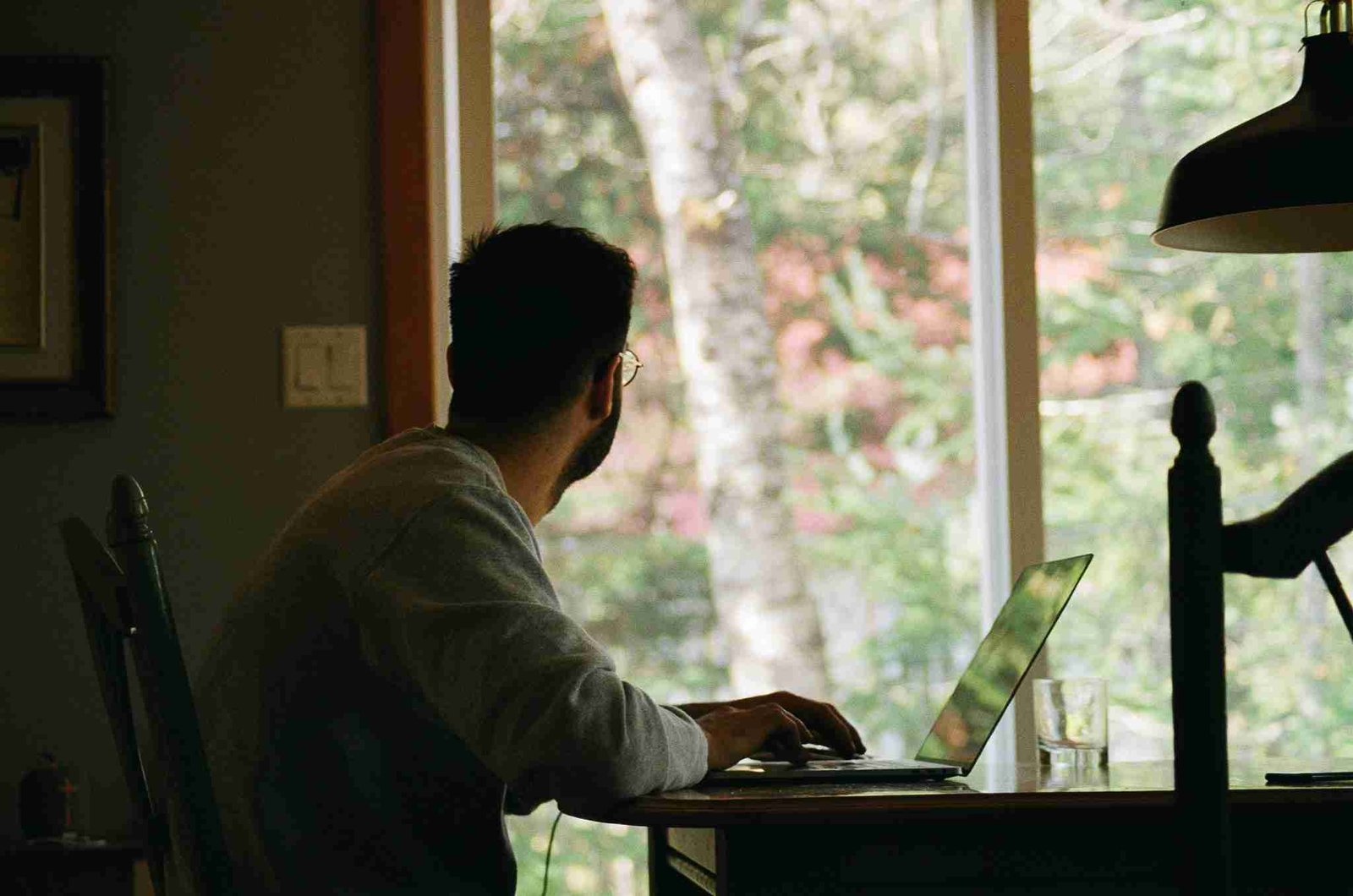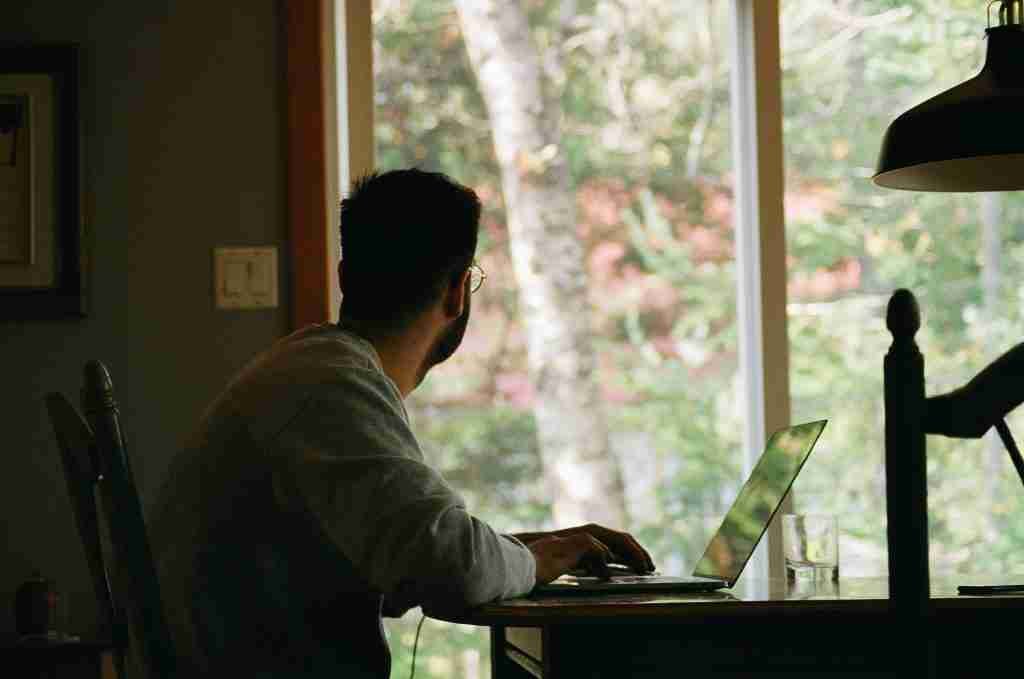 Your first decision is to assign a dedicated area to work in.
If you're lucky enough to have a spare room, claim this as your office. Having privacy and minimal distractions is key to being productive.
If you'll be meeting clients, an office in a building away from your home would work best. If not, choose a room at the front of your home where you can easily meet and greet.
When you don't have spare rooms and outhouses to turn into an office, you need to get creative. If you have flatmates or kids at home, it might be best to set up a desk in the bedroom.
Organise Your Equipment
What equipment you need will depend on what remote career you have.
A writer may need a printer to print out pages of text. A transcriptionist will need headphones, a foot pedal and a quiet space to concentrate. A data entry clerk may need a filing cabinet to store paperwork.
Set up your home office space with the essential equipment to meet the needs of your job.
If you are working remotely for a company, they may provide most of your equipment.
Be Near Natural Light
Natural daylight is proven to increase productivity and alertness. It also feels nicer to work under natural light, instead of an unnatural glow.
I'm sure you've experienced a late-night looking at your computer screen and feeling a strain in the eyes.
If possible, set your desk up next to a window. Getting enough light while working helps to reduce eye tiredness and fatigue, plus it helps to improve health and well-being.
Assign a Dedicated Gadget Area
When you set up your home office, remember to assign an area where your gadgets will live. It's so easy to get distracted by pinging text messages and apps sounding off.
When you start working at home, the freedom is great. But it's also tempting to look at your phone every two minutes.
To stay productive, turn off your notifications and keep your phone in a drawer. You might find it hard in the beginning – it's amazing how attached we become to the little hunk of metal!
Keep to a Work Schedule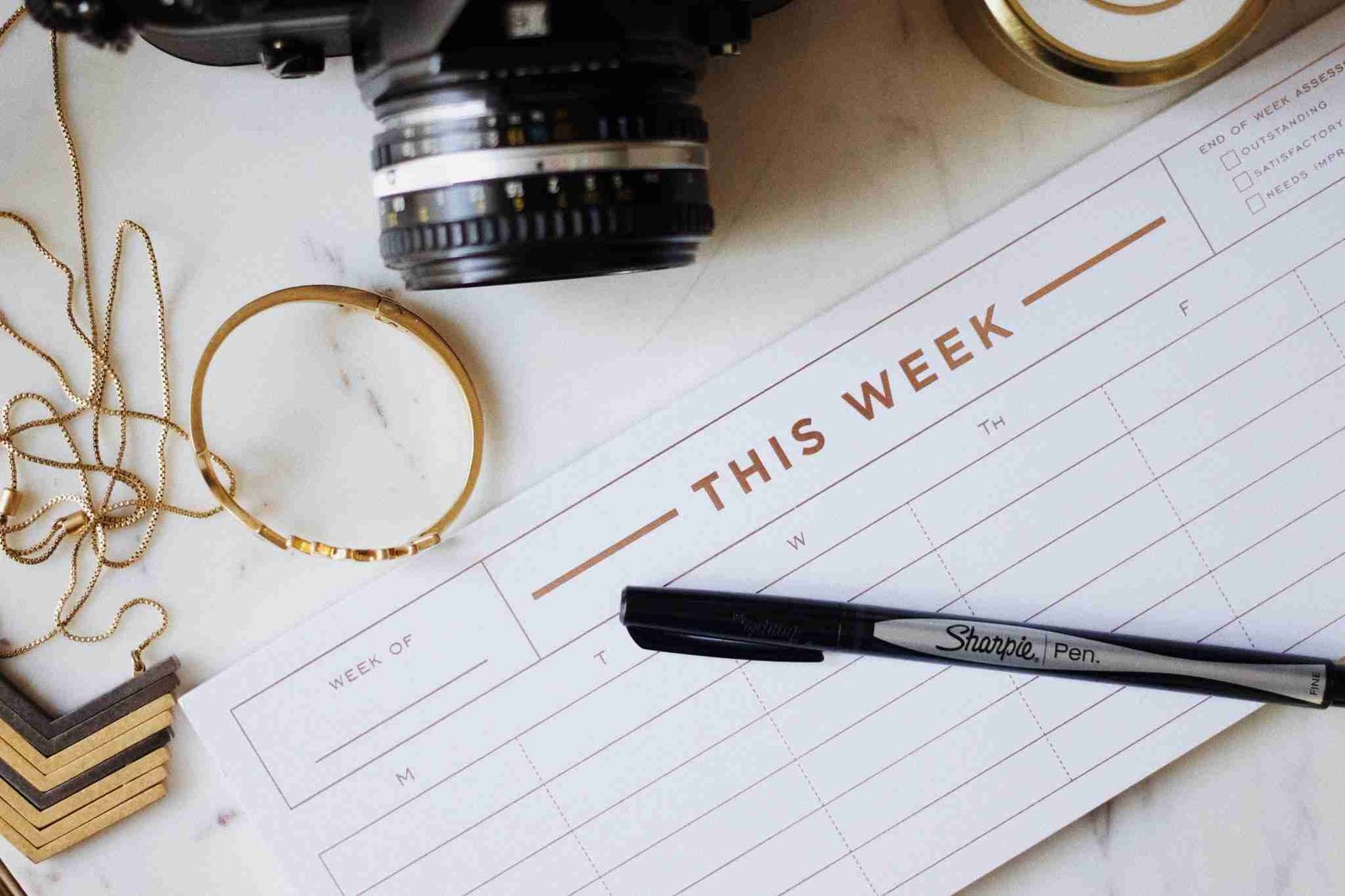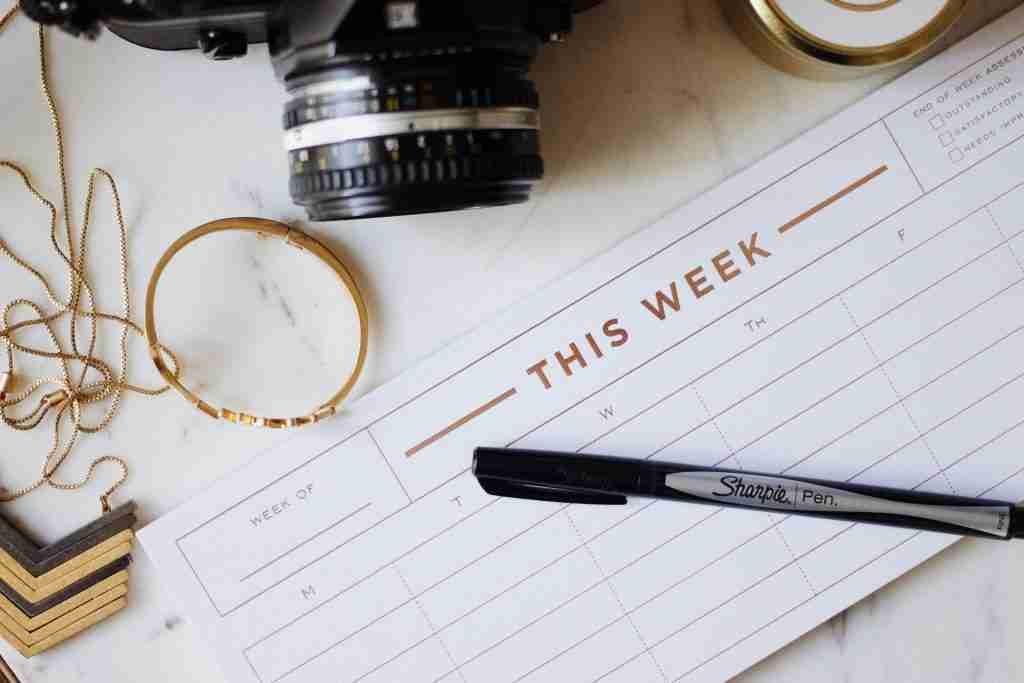 Whether you are self-employed or working remotely for a company, set yourself a dedicated work schedule.
Defining the hours you'll actually be working stops your employer from calling at all hours and gives you time to switch off.
Make your family aware of your work hours and that you don't want to be distracted in this time. This prevents work and home life from spilling over into each other.
Consider Communication Needs
Will your work at home job require audio and visual contact with a team or clients? This is usually the case with remote jobs.
Most laptops come with a decent webcam and audio setup. Invest in an external webcam and quality microphone if you need something a little better for hosted meetings and video creation.
You'll also want to make sure that your internet connection can handle the demands that your work will be placing on it. If you're not sure it's up to the task, look at the internet options by address where you can see if you can upgrade to a better speed ready for your new working life.
Finally, if you'll be using the phone a lot, you may want to get a dedicated phone for your home office. A voicemail shared with family and friends can seem unprofessional.
Setting Up a Home Office for Remote Work – Final Thoughts
Once you get set up in your home office, you'll be able to work comfortably and productively.
There's nothing better than being your own boss, in control of your work day.
Make sure you give yourself small breaks throughout the day. It can be easy to get lost in work and forget about looking after yourself.
Get up, walk about, do some stretches if you can.
Mini-mental rests and the movement out of the office chair will help to refresh you and allow you to regain focus.
Track the time you work so you remember to take breaks and actually finish work at a reasonable time.
Do you have a home office? What tips would you add to help others? I'd love to know in the comments.
Further reading:
*Disclosure: I only recommend products I would use myself and all opinions expressed here are our own. This post may contain affiliate links that at no additional cost to you, I may earn a small commission.
Summary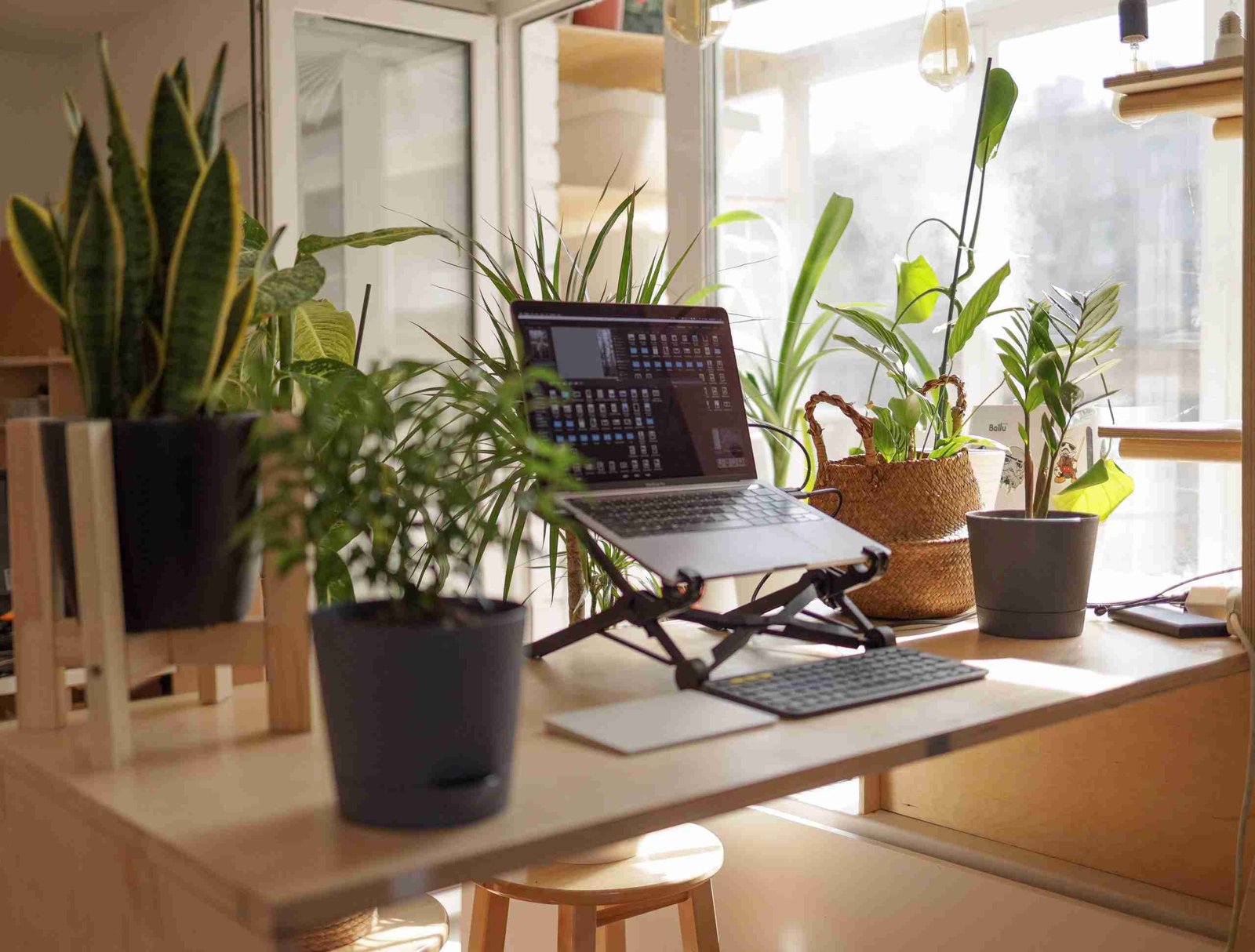 Article Name
Complete Guide to Setting up a Home Office for Remote Work
Description
How to set up a home office for remote work.
Author
Publisher Name
Publisher Logo