Last Updated on March 3, 2023 by Katie
Whether you're new to working remotely or are a seasoned pro, we're here with a few essential tips for remote workers.
Working remotely feels great – you're finally free from the office and can have those extra cups of tea without disapproving eyes. But once you actually start working from home or your favourite coffee shop, you may struggle to get things done.
If this sounds like you, don't panic. It can take some time to transition into the new remote work role.
Let's take a look at a few essential tips for remote workers that'll help you get things done.
Tips for Remote Workers to Keep You Productive and Inspired
1. Have a Designated Workspace
While it's great to have the freedom to work wherever. Having a designated workspace helps with productivity, turning your brain into work mode when you are in your 'work area'. Choose a space with plenty of natural light and which has a bit of privacy (if you have kids or family at home).
If you plan to work outside your home in a coffee shop or co-working space, check that it feels motivating. Too much noise and constant bustle, could make it quite distracting and hard to get anything done.
2. Set Yourself a Routine
It can take a while to get into a routine without the structure of the office environment. Try to be strict with yourself and get up at the same time, work for a certain amount of hours before a break and stick to it.
Aim to get the most boring, difficult tasks done early on. Once you get into your routine, it'll feel like second nature.
3. Get the Right Work Equipment
Having the right equipment and being comfortable is essential to get work done in your home environment. If you're working remotely for a company, they may provide all you need like a laptop, an ergonomic chair, the right software for video conferencing and office supplies.
Of course, it's up to you to get high-speed internet and you can add in other comforts like a desk lamp, a potted plant, a chair cushion and some chill music if that inspires you.
4. Keep Lines of Communication Going
Since you'll no longer be a few desks down from co-workers or your boss, it's essential to schedule meetings and check-ins during the day. Your place of work may do this for you, but if not, take it upon yourself to be proactive and check in with your colleagues and any daily tasks you have been allocated.
5. Schedule Time Away from Your Laptop
Laptop fatigue is real! And it's so easy to lose track of time while working from home. Schedule five-minute breaks at least every hour and a longer break every few hours. Constantly staring at your computer screen can lead to eye fatigue which can cause headaches, dizziness and irritability.
6. Write a Daily 'To Do' List
If you have a large work load, it can be hard to know where to start. Write yourself a daily list of the ten most important things to get done in order of importance.
While you may have more things to do, this number is realistic and will set you up for success. You can always do more, if you tick off the most important 'to dos' on your list.
7. Set Boundaries with Your Family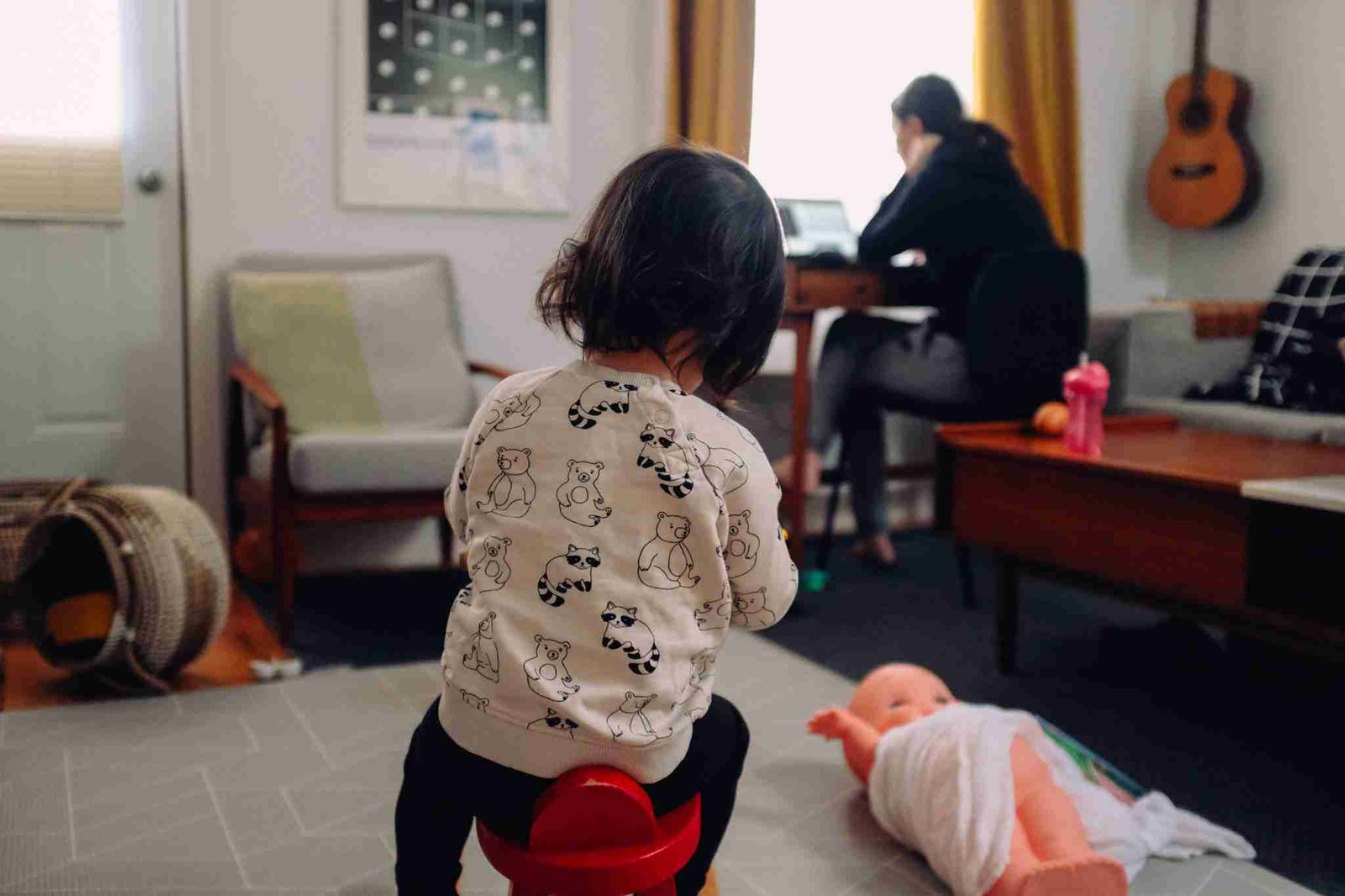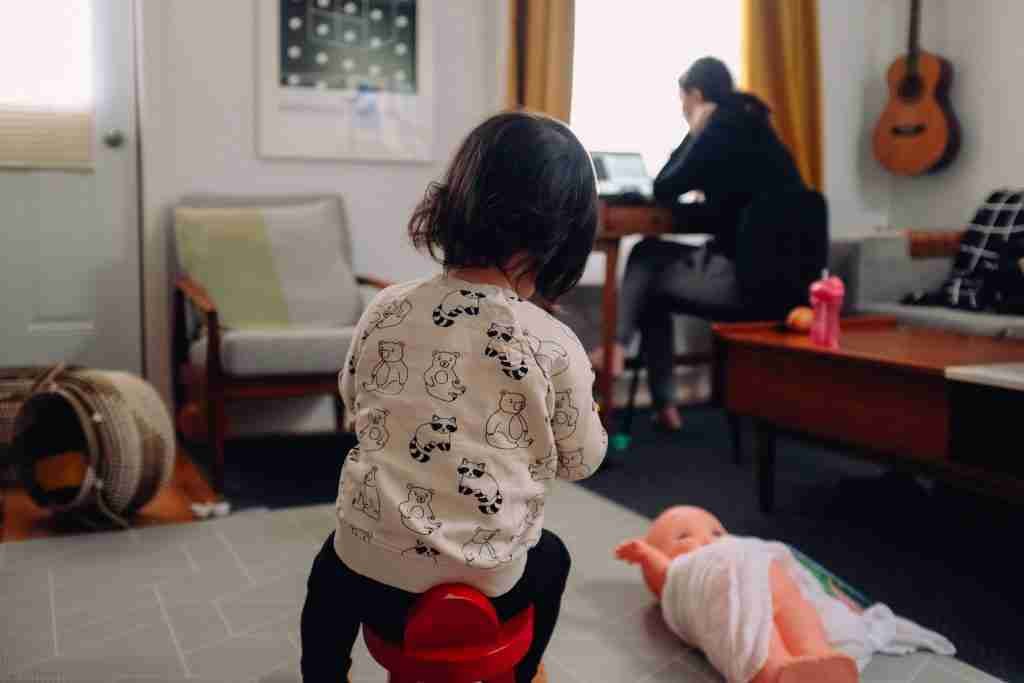 If you're working at home with your kids and spouse around, this can be difficult at times. Small spaces may feel cluttered and you're all fighting to get your own stuff done.
Set boundaries with your family and ask for certain hours alone to get work done. If you have a home office, let your kids know – when the door is shut, this means you're working and need to be left in peace.
8. Make Time to See People in the Real World
Remote working gives you great flexibility to set your own work hours and not be tied to a desk. But it's important to know when to 'log off'.
While you may feel connected talking to colleagues in zoom meetings and through social media, it's important to put the laptop aside and still go out into the real world.
9. Take Time to Exercise and Stretch
Sitting down working at your laptop for long periods of time can tighten up the back and hips. Aim to get up every hour to walk about or do some stretches. If you're feeling motivated, challenge yourself to do 20 squats every time you make a cup of tea or go to the loo!
Schedule a few times a week where you do a full-body workout or yoga session. Your body will thank you for it, the longer amount of time you work sitting down hunched over a computer.
10. Let Yourself Enjoy Remote Work Perks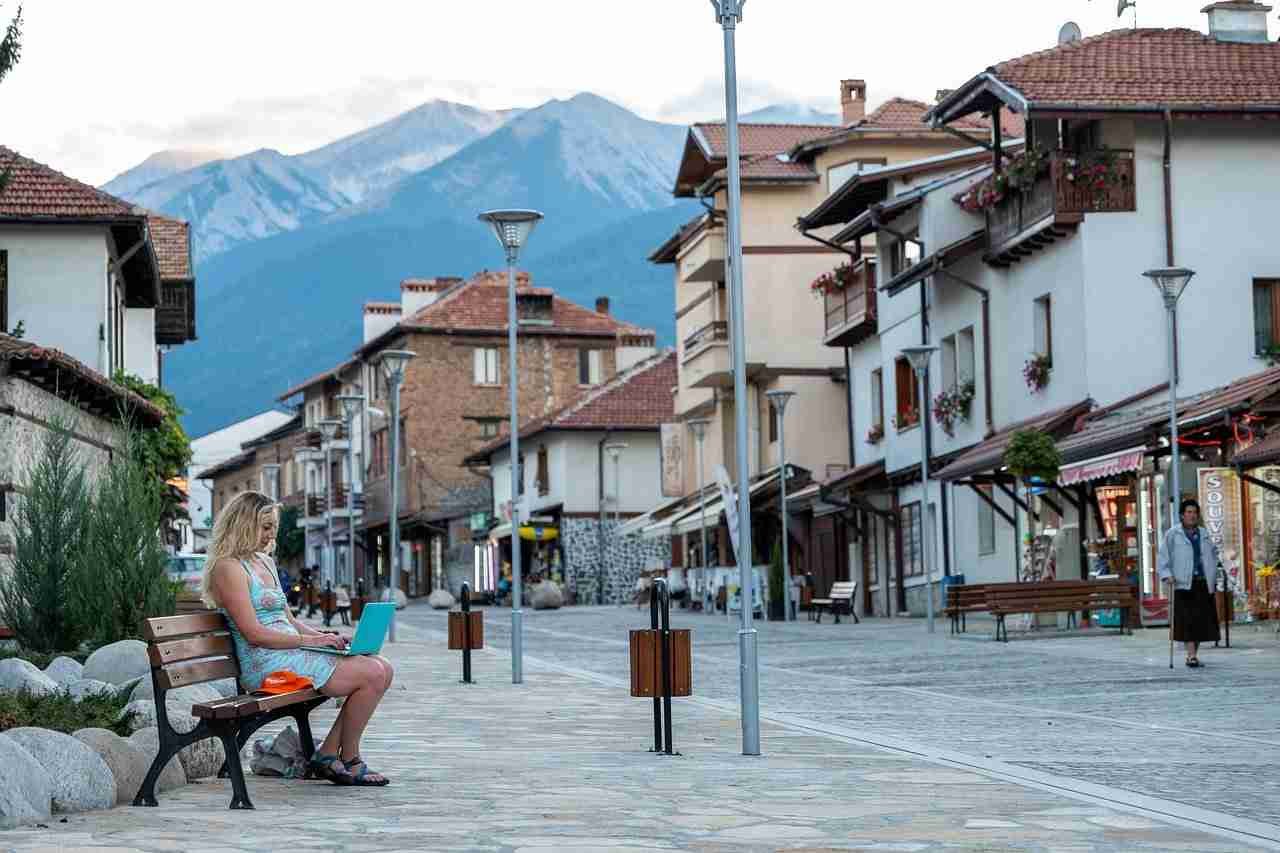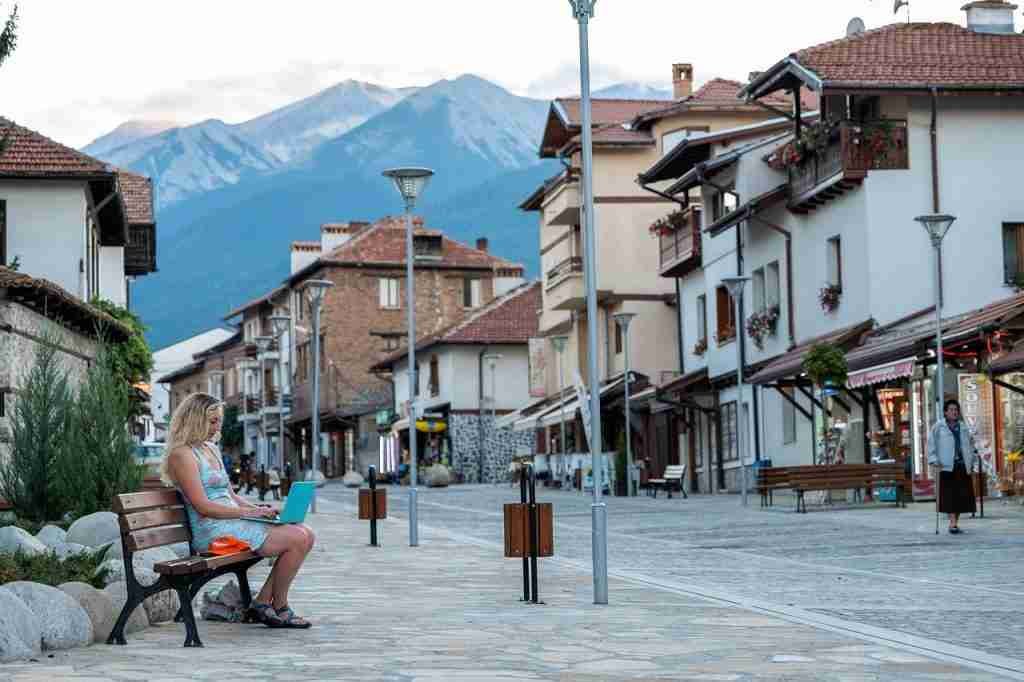 While it's good to be strict with yourself in some ways to get stuff done. This doesn't mean you can't take time to enjoy the perks of remote working. Make that extra cup of coffee, put some music on and take a longer break during the week to go shopping if you fancy.
And why not take your laptop on the road and really enjoy being location independent. Being a remote worker means you can make anywhere your office that you desire.
11. Don't Be Afraid to Ask for Support When Needed
Last of all on the list of essential tips for remote workers is: don't be afraid to ask for support when needed. This is from your family and friends, co-workers and your boss. If you don't understand something or need extra training, your manager should be there for you, even remotely.
If you're feeling lonely, join remote work groups or set yourself up in a co-working space to have others around you. Working remotely is not for everyone, but usually, it just takes a bit of time to find out how to make it work for you.
Essential Tips for Remote Workers – Final Thoughts…
These essential tips for remote workers were intended to inspire and assist remote workers to transition into their new work environment. Everyone will have a different experience because we are all different people.
But generally, your new remote work life will make things just a little more awesome.
Once you've settled into your new routine using the tips above, you'll wonder why you didn't start working from home earlier!
Are you working from home now?
Do you enjoy it or are you struggling? I'd love to hear about your experiences…
---
Further reading:
---
*Disclosure: I only recommend products I would use myself and all opinions expressed here are our own. This post may contain affiliate links that at no additional cost to you, I may earn a small commission.
Summary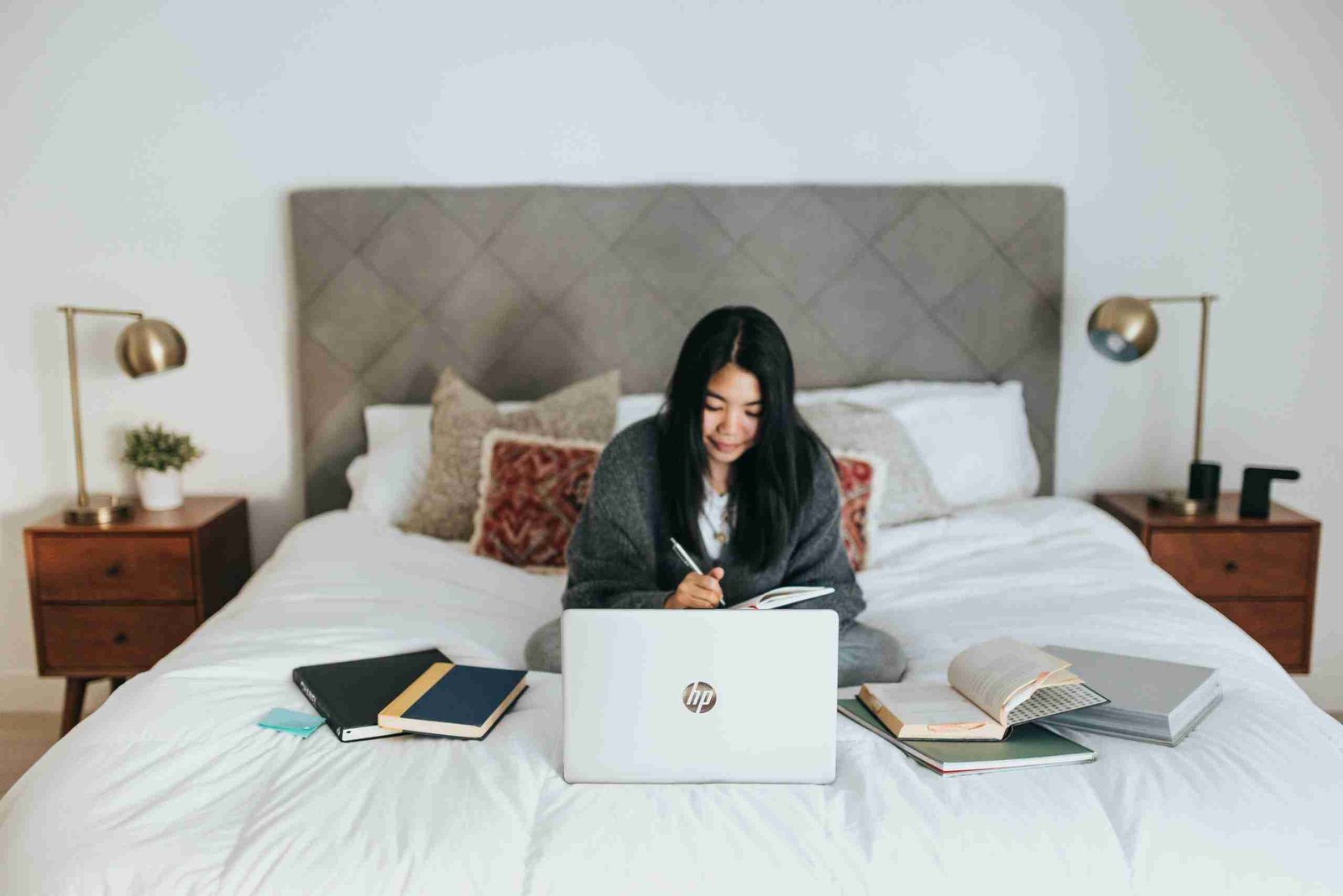 Article Name
11 Essential Tips for Remote Workers
Description
Article about 11 essential tips for remote workers.
Author
Publisher Name
Publisher Logo