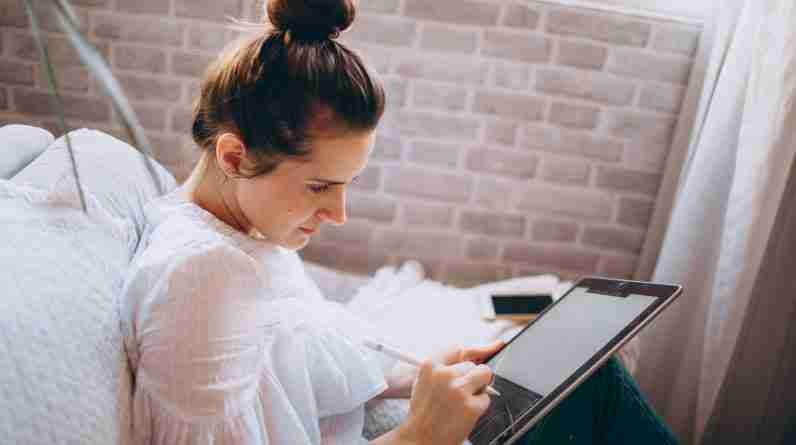 Last Updated on August 17, 2023 by Katie
Are you looking for a beginner-friendly way to make money online? Anyone can make passive income selling courses online, on platforms like Skillshare, Udemy and Teachable.
If you already have a blog or YouTube channel, you can re-purpose your content and make mini-courses from it to make extra cash.
For beginners looking to start their first online business, course creation is simple and gets results.
You may be thinking you don't have any knowledge to sell.
But, as more and more people look to learn online, educational platforms are booming with courses in many niches.
To give you an idea that anything sells…. really. A few of the most unusual classes I've seen on Udemy are;
Dance floor confidence, how to dance at a club – for men
Selfie masterclass: how to click perfect selfies
Learn the secrets of zombie apocalypse preparedness
How to build a rocket?
Learn to communicate with animals + nature
And these classes racked up thousands of students!
So, back to you as a beginner. There is definitely something you could teach to the masses.
---
Want to Make Extra Money Right Now?
Acorns: Get a free $10 just for signing up and start saving for your future. Your spare change is invested for you by experts. No investment knowledge is required! Join Acorns Now.
---
Here's an overview of what you'll learn in this guide on how to make passive income selling courses online:
Brainstorm your course outline
How to edit your course videos
Creating a clickable thumbnail image
Upload your tutorial to e-learning websites
Tips to vary your income from online course websites
The benefits of selling courses online
What you need for successful course creation and selling
How to Make Passive Income Selling Courses – Step by Step Guide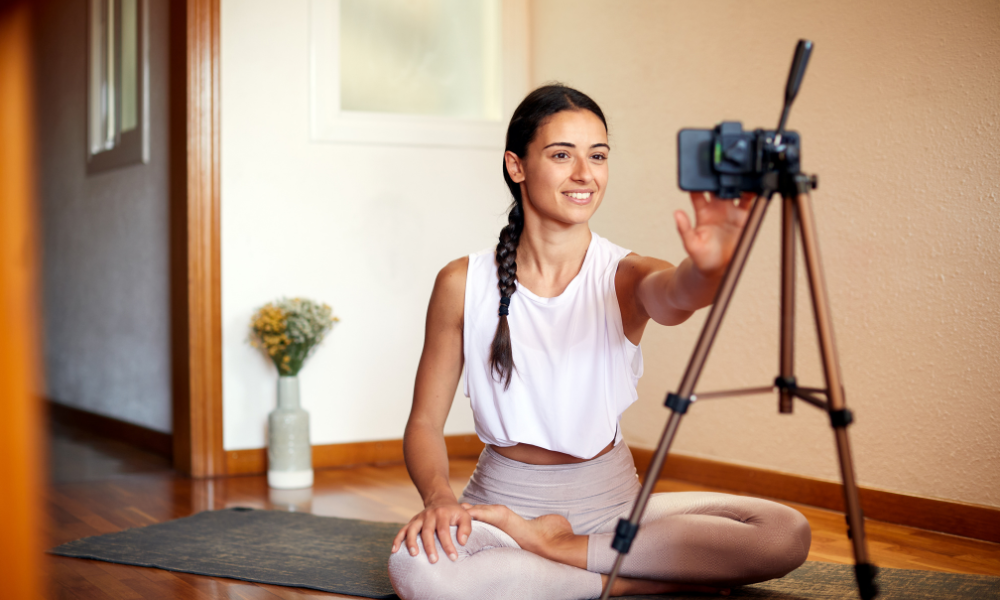 Have a think about what you could teach to the world.
If you have skills like writing, graphic design, basket weaving or anything else, you can turn these skills into a video tutorial.
If you can't think of anything to teach, go and learn something, practice it and teach what you learn.
You really don't need to be an expert on a subject with years of experience. Sell your version of a skill you've learned and add your own spin on it.
Step #1: Brainstorm Your Course Outline
Once you've decided on what you'll teach, break down this information into small steps. Each of these will become a video lecture.
The total time for your complete video tutorial is up to you. I've seen courses on Skillshare from 20 minutes total right up to an hour.
It really does depend on what you're teaching and how much content you have.
If you aim for 5 minutes of video in each step. 6 steps will be 30 minutes total or 12 steps 1 hour. This is achievable for anyone.
Step #2: Edit Your Course Videos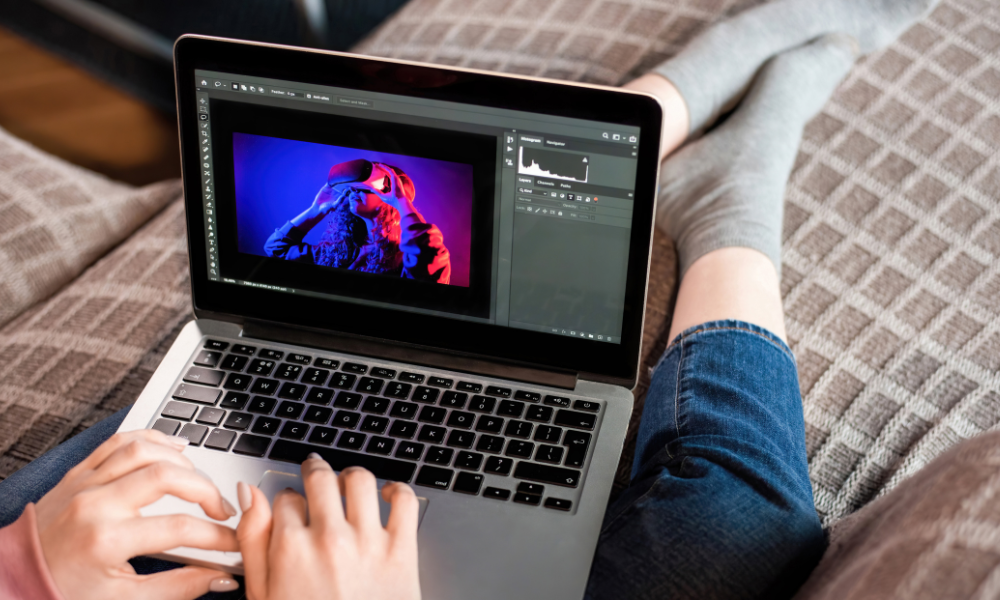 The goal here is to make your video content flow. You may find in the beginning you'll be pausing frequently and saying ummmm a lot!
Don't worry, this is part of the learning curve.
What helped me was having my text written down in short blurbs. You can edit out too many ummms and ahs in your editing software.
The final cut needs to flow and be easy to understand.
Also, make sure you smile and have a great background that will enhance the look of your videos.
Check out this list of free video editing tools:
Step #3: Create a Thumbnail Image

The thumbnail is the image people will see when your video pops up on an online course website. It needs to stand out with bright colours and scroll-stopping text.
The size of the image should be 1280 x 720 but this may vary between platforms.
You can use Canva to create your image for free.
It's extremely easy to use and has a ton of free stock photos, images, GIFs and texts available.
Step #4: Upload Your Tutorial to e-Learning Websites
To make passive income selling courses, you can upload it to multiple course websites at a time.
This gives you large exposure and a huge audience helping to increase your earnings.
Different platforms have different rules, so read their guidelines to ensure you get approved.
But, the most you'll have to do is record a new intro and ending, edit the description or change up the imagery for each one.
Some of the most popular e-learning websites are;
How Else Can You Profit from Online Course Websites?
Creating and uploading your own courses is a surefire way to make $100 in one day online.
Beginner or expert, your course will get watched thanks to the massive marketing efforts from online course websites.
If you're looking for extra ways to make money, here are some ideas;
Become an Affiliate

All the popular online education platforms will have their own affiliate program.
This is part of the reason they've grown so big, with others recommending what they do.
If you have a blog or active social media accounts, sign up to become an affiliate for the platforms you love.
Promote the e-learning website in your social posts, to your email list and when talking to friends and family. When someone buys through your unique link, you make a commission which is a percentage agreed upon between you and the vendor.
Often, you can earn, just by someone signing up to use the free version of the e-learning site.
---
Related reads:
---
Write Course Reviews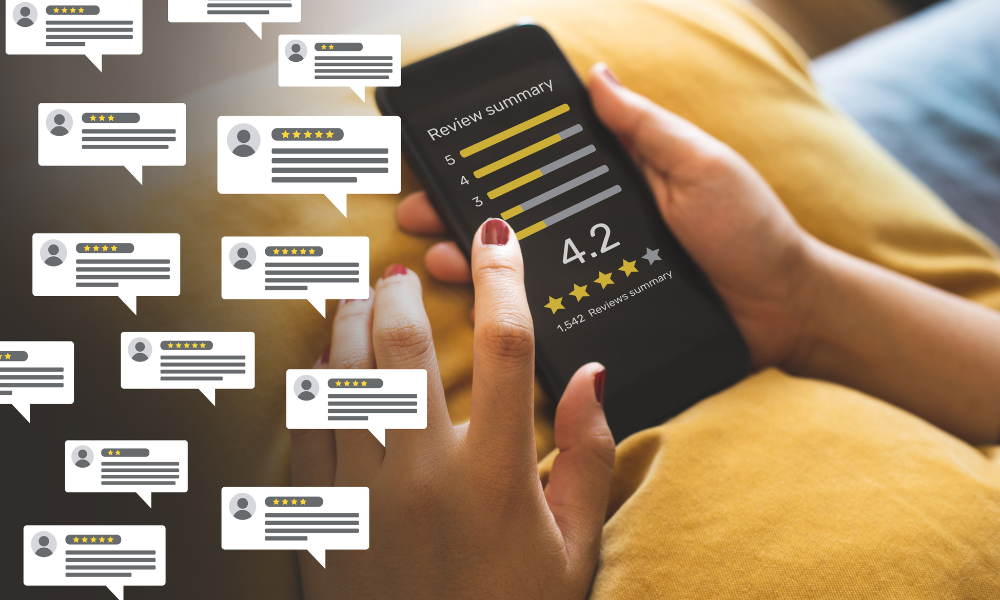 Once you've taken courses, you can write a review article to help others know what the course is like.
This works well on your own blog, or you can write for free on platforms like Medium or LinkedIn articles.
Be honest in your review, talking about the good and the bad. This helps to build trust with your audience.
Add affiliate links in your article to take people to the buyer's page if they wish.
This is where you can make money, earning a percentage of the sale after someone buys the course through your link.
Set up Your Own Education Platform
Education is a $350-billion-dollar industry – what if you could own an Udemy-style platform yourself?
This is completely possible with AcademyZPresso, which basically gives you a ready-made education platform, to upload helpful content onto.
You don't even have to create videos, you just find teachers who want to upload their videos and you take a cut of the sale.
Once you get teachers and students, you can offer them affiliate commissions to promote your platform which brings more traffic and passive income.
Read: AcademyZPresso Review and Bonuses – Profit From E-Learning.
Why Sell Online Courses?
According to statistics, eLearning is set to grow globally to over $240 billion in 2022.
Classes which were traditionally taken in the classroom can now be taken anywhere you have a laptop and a decent WIFI connection.
If you are a seasoned entrepreneur or beginner looking for a new income stream, creating and selling your own courses online is a smart move.
Here are five reasons you should be selling courses online:
1. Make Money While Sleeping
An online course takes time to create, but once the filming and packaging have been done, it can be sold over and over, even while you're sleeping.
This is one of the best forms of passive income because it's highly valuable to an audience.
Focus on finding a subject that your audience needs help with, create a course to solve that problem and you will make consistent sales.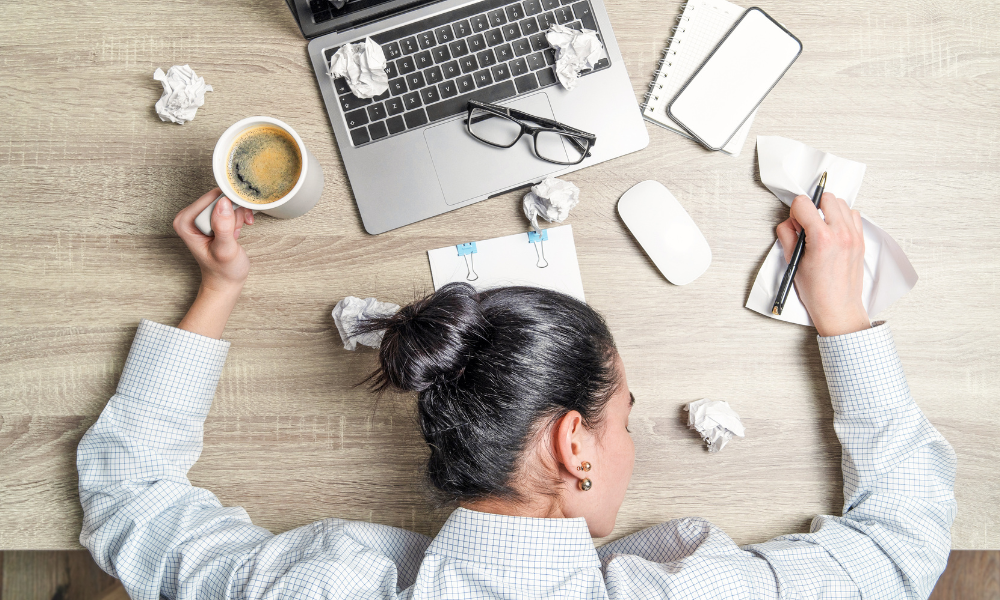 2. Create an Extra Revenue Stream
Whether you have a 9-5 job, work as a freelancer or are an entrepreneur with many side hustles under your belt, an extra revenue stream always helps.
Millionaires reportedly have 7 or more income streams, so if you want to follow suit, why not make passive income selling courses?
As we know, a job is never secure and could be taken away at any time if a business starts to struggle.
Building extra revenue streams is a smart move to secure yourself financially.
3. It's Simple and Free to Get Started
Thanks to the internet, creating and selling online courses is simple and free. All you need is an idea, a laptop with a webcam and decent microphone and some time to record your classes.
You can use free or low-cost editing software to make your course look great after filming.
Once you have your online course ready, you can upload it to an eLearning platform such as Skillshare or Udemy.
These platforms have ready-made audiences who want to take classes online.
4. Become Seen As an Industry Expert
If you're a blogger or entrepreneur, selling your own online classes will further help cement you as an expert in your niche.
If you're new to making money online, creating online courses is a way to get started building yourself a great reputation.
Once people see you know what you're talking about, this can lead to collaborations, job offers, affiliate partnerships and more.
5. Sell to Audiences Around the World
No longer are you stuck just teaching classes to students who live in your area. Selling online classes allows you to reach students across the world.
The internet is available all day, every day and almost anywhere.
If a skill you have doesn't sell in your area, you can reach a niche audience now, by putting your courses online for the world to see.
What Do You Need for Online Course Creation?
The great thing about course creation is that online course websites do all the marketing for you.
Platforms like Udemy, Skillshare, Teachable and many others spend a lot of money on their marketing and get tons of organic traffic from Google.
Once you create and upload your course, you can tap into their ready-built audience. And you can share your course on multiple e-learning platforms to get even more views.
The main tools you need include:
Laptop and fast WIFI connection. A decent laptop and fast WIFI is essential, allowing you to record, edit and upload your videos without disturbance
A quality microphone. While you can use your computer mic, it's worth investing in a quality microphone that will make your videos way more professional. Some online course websites will disallow videos with bad sound quality. Many YouTubers, podcasters and online gamers swear by the Blue Yeti USB microphone which you can get on Amazon
Screen recording and editing software. Recommended screen recorders are ScreenCastOmatic and Camtasia for PC and ScreenFlow for Mac. The low-cost editing software I've used and like is Filmora which is extremely easy to learn to use.
Frequently Asked Questions
How To Make Passive Income Selling Courses
Can I make passive income selling courses even with no experience?
Yes! Anyone regardless of their experience can create and sell an online course. What's important is that you have something of value to teach others.
Have a think about what skills or hobbies you have. Could you package this information into a course and sell it to others?
Even simple daily things you do with ease, others may struggle with.
Do I need professional recording and editing equipment to create an online course?
No! It's entirely possible to film your courses on a smartphone and your laptop.
Skillshare recommends filming facial shots on your phone not your laptop as it's a bit better quality.
But any screen recording and editing can be done on your laptop. I use Wondershare Filmora which is extremely cheap for editing or you can use free software like Lightworks or iMovie.
How much can you make from selling courses?
Skillshare pays instructors $0.05 – $0.10 per minute for video watched.
That means if you get 1,000 students watching your class, you'll earn $500 – $1,000 a month.
Each educational platform will pay slightly differently.
But the good thing is, you can create your own channel and upload multiple courses to increase your monthly earnings.
What are the best-selling online courses?
Profitable niches for online courses are:
Computers and technology
Business and entrepreneurship
Arts and crafts
Writing and content creation
Health, personal development and career
But don't panic if you don't have mainstream skills, some weird classes I've seen selling online include;
How to click the perfect selfie?
and
How to train your dog to walk on a treadmill!
Can you sell online courses on Amazon?
Yes, but not directly. You can't offer digital courses as a third-party seller but can turn your course into a video, an eBook or an audiobook to sell on Amazon.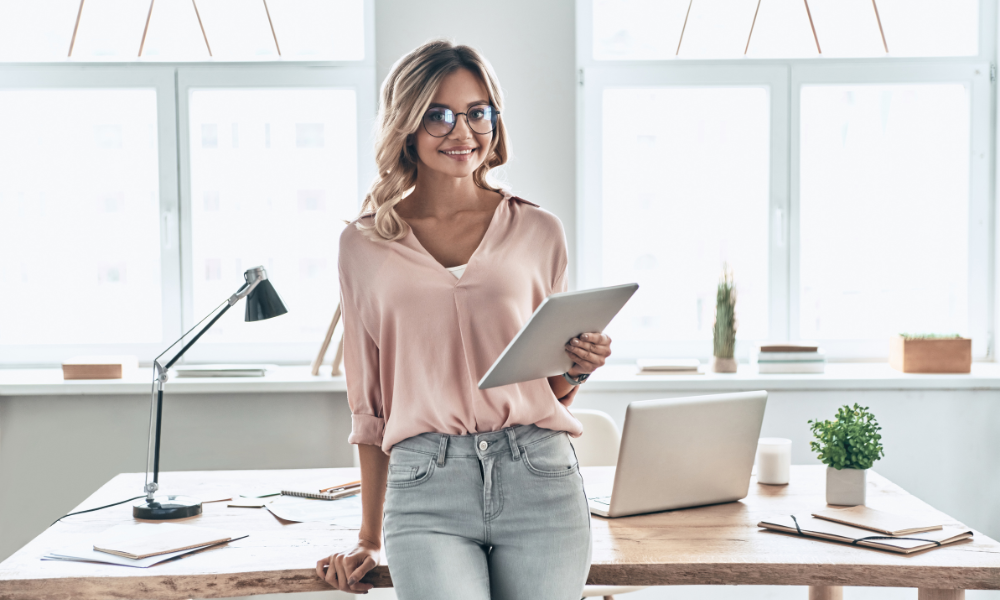 Do you have to show your face in online courses?
You do not have to show your face in your online courses.
But, courses that have a face-to-face connection do tend to sell better according to Udemy.
If you don't want to show your face, you can create slides and use screen recordings to teach your class.
Is selling online courses profitable?
Yes, selling online courses is a profitable business.
Online learning is fast becoming the mainstream way to learn, because of the freedom it gives students to take courses when it suits them.
Plus, online course platforms give bloggers and entrepreneurs an easy way to package and sell their knowledge to a ready-made audience.
Final Thoughts on How to Make Passive Income Selling Courses
As you can see, selling courses online for passive income is profitable and relatively easy.
You have to do the planning and work up-front, but once your video is recorded and edited, it can enjoy regular payments from sales for years.
The main points that are really attractive include;
No selling is required
No need to drive traffic or have a large social following
Don't need to be an expert
Don't need tons of qualifications
You can post the same course on multiple platforms
It really is a beginner-friendly passive income opportunity with huge potential.
Just make sure you take action and spend the time to make quality videos. If you do, you'll see results and be able to scale your profits.
Do you have any experience with online course websites? Did you make money or have any tips to add? I'd love to know in the comments.
---
Further reading:
---
How to Make Passive Income Selling Courses Online ($250+ a Week)
*Disclosure: I only recommend products I would use myself and all opinions expressed here are our own. This post may contain affiliate links that at no additional cost to you, I may earn a small commission.
Summary
Article Name
How to Make Passive Income Selling Courses Online ($250+ a Week)
Description
Article about how to make passive income selling courses online.
Author
Publisher Name
Publisher Logo