About the Author
Hi, I'm Katie Lamb – creator of Remote Work Rebels.
I'm a full-time freelance writer, blogger and explorer of interesting ways to make money online.
I lived in London for 20 years working as a casino dealer and then as a personal trainer and class fitness instructor.
However, no matter how many hours I worked, I never seemed to have that much money!
Plus, there was always an itch inside me to travel and work remotely as my own boss. The jobs I worked for other people just never seemed that fulfilling.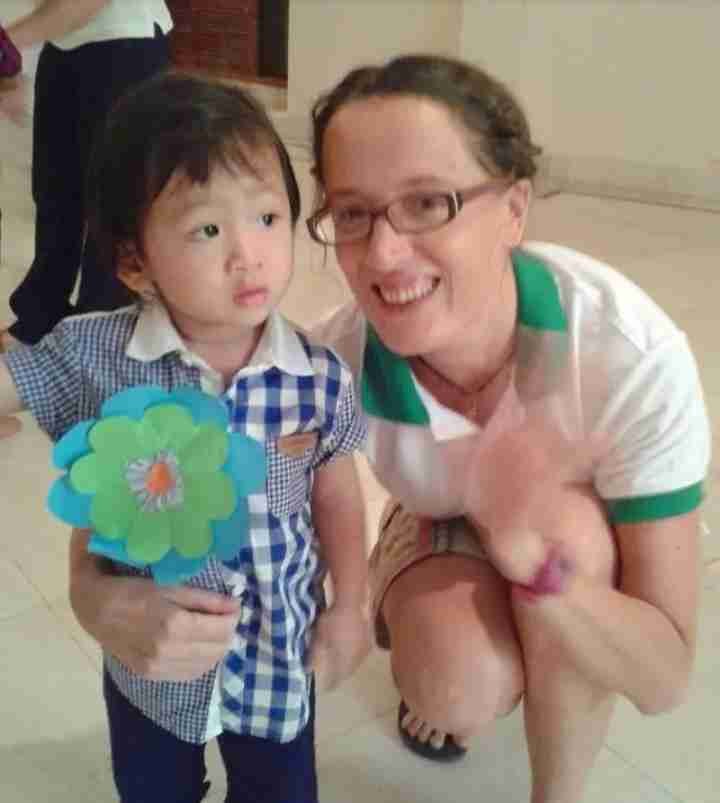 I had backpacked around SE Asia for 2.5 years before and also worked as an English teacher in Cambodia (see one of my cutie students on the right).
And, it was my time here that led me to meet people who were making money online through freelance writing.
This was incredible to me and just what I'd dreamed of doing. I ended up taking a writing course to learn how to become a paid freelance writer.
Over the next few years, I moved back to London and worked part-time as a writer and part-time as a personal trainer.
But, living in London was expensive and I could never manage to make the jump into full-time writing while living there.
As it happened, personal circumstances gave me the push I needed, as I was evicted from the flat I was living in.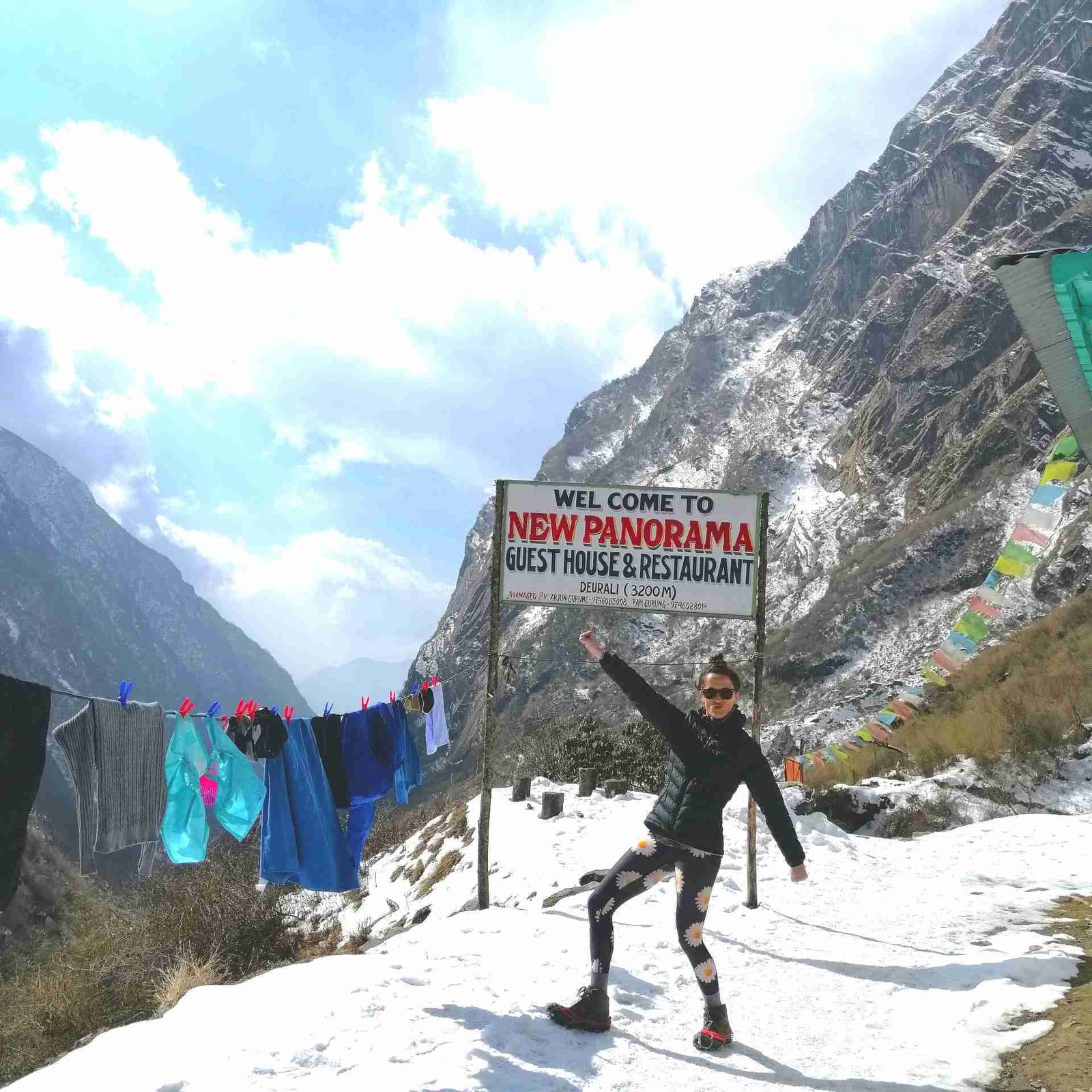 I decided to take the leap and leave London. In January 2019 I bought a one-way ticket to Nepal, determined to survive solely on my online income.
While I had many ups and downs, I finally started making good money as a freelance writer and blogger and now enjoy the privilege of being my own boss.
Over the years I've tried many ways to make money online.
A few were quick cash methods such as searching the web, earning passive income from apps and matched betting.
Other online ventures included starting an online personal training business, opening a travel Shopify store and creating a YouTube channel.
While some methods were more successful than others, each one gave me valuable knowledge that I can share with my readers on this blog.
Now, I focus mainly on my freelance writing and scaling the content on Remote Work Rebels.
Just like I did, I encourage you to try out different online money-making methods to find out which you enjoy and are good at.
Follow along with my content and create your own unique 'Remote Rebel' lifestyle!
About Remote Work Rebels
Remote Work Rebels is a blog dedicated to helping its readers make money online from passive income, side hustles, freelance writing and remote jobs.
This blog was born in 2020 when I decided I wanted to start an online business that was entirely my own, alongside working as a freelance writer.
Since the internet was created, I've been interested in how you can use it to make money online and live a location-independent life.
I've always thought there must be more to life than doing a job you don't really like for 40 hours a week, building someone else's empire and waiting till you're 60+ to retire.
How Remote Work Rebels Can Help You
Through the content on this website, I aim to show you different ways to make money online on your own terms, so you can make extra cash or even build a full-time income online.
I also share information on various remote jobs and I keep the Now Hiring page updated with fresh work from home job leads.
And, I even show you how to quit your job and work for yourself – in the shortest amount of time (yes, it's possible for you this year!).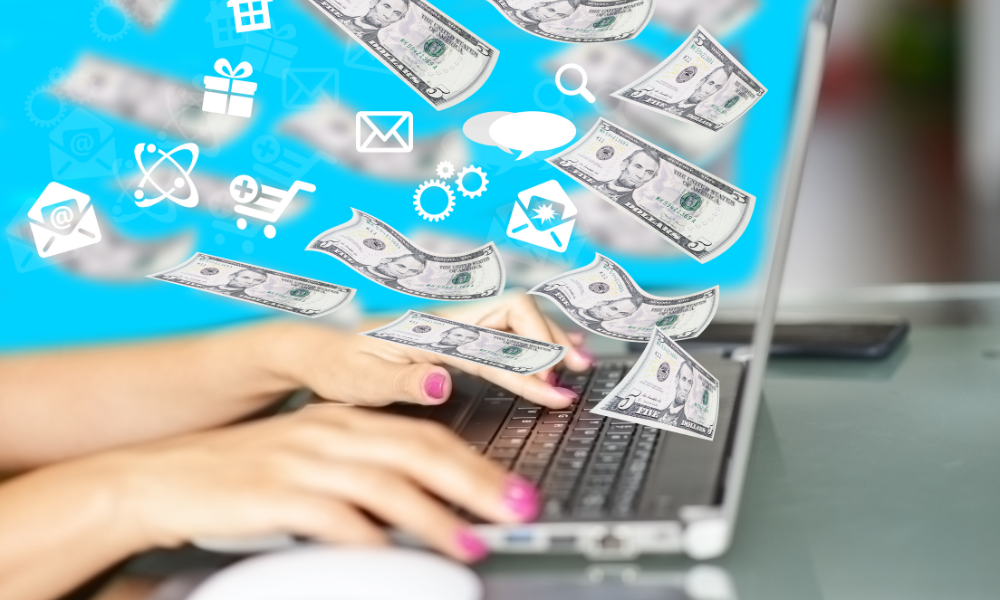 ---
Ready to start making money online? Check out some of my top posts:
---
Work With Me
Are you interested in guest posting on this site or working with me to promote your business or brand?
If you have a question or collaboration request, send me a message via the Contact Page or you can email me at katie@remoteworkrebels.com.
Here are a few ways you can work with me:
Guest Posts
I welcome guest posts from bloggers and business owners on topics such as remote work, passive income, side hustles, freelancing, learning new skills, making money online and working from home.
Take a look at some of the blog posts on this site to get a feel of what kind of content I like to publish.
Send me a message with 3 – 5 blog post title ideas you'd like to write and also provide links to other content you've published, plus some background info on yourself.
Guest posts must be well-written, error-free and helpful to my readers.
In return for your hard work, I'm happy to include a link back to your blog and social media accounts. Affiliate links and for-profit links will not be allowed in guest posts.
Sponsored Posts
I'm happy to publish sponsored posts in partnership with relevant brands and businesses.
Please send me a message to get information on my rates. Include details of the business or brand you wish to promote and I'll get back to you as soon as possible.
Blog Advertising
I occasionally rent out advertising space on my blog in the form of banner ads, video ads and native ads.
Please contact me for more information.
Hire Me
Do you need a freelance writer to drive more traffic to your blog or business website?
I'm a full-time writer who creates content for a variety of small business websites and brands.
My writing has been featured in some popular online publications such as:
Have a read through my Hire Me page for more details and you can check out my freelance writing rates here.
Your Privacy
At Remote Work Rebels, personal information is guaranteed to be safe and secure. Your data or personal information will never be sold to anyone.
For more details, check out the Privacy Policy here.