Last Updated on September 22, 2023 by Katie
Are you wide awake at the crack of dawn? Do you love getting your work done early and enjoying the afternoon to yourself? If so, this list of the best early morning jobs might be of interest to you.
Whether you're looking for full-time work or a part-time side hustle, these early start jobs are great for both.
Many of the jobs can be done remotely and some will need you to leave the house for a little while.
But, all are ideal for early birds and can make you some serious cash.
Many successful business owners and entrepreneurs know the benefits of waking up early.
Apple CEO Tim Cook wakes up at 3.45 am to get a head start on replying to emails!
Richard Branson rises with the sun at 5.45 am to start his day.
Early morning is a great time to be productive, while others snooze away. There are fewer distractions from family and phone notifications.
Plus, the brain and body are well-rested and ready to focus.
Now we know all the benefits of morning work, let's take a look at the best early-morning jobs that are worth your time.
Overview of the Best Early Morning Jobs 
Freelance Writer
Virtual Assistant
Online English Tutor
Uber Driver
Baker
Dog Walker
Personal Trainer
Proofreader
Transcriptionist
Audiobook Narrator
Newspaper Delivery
Online surveys
Barista
Postal Worker
Blogger
DoorDash Driver
Website Tester
Fiverr Freelancer
Dropshipping on Shopify
Sell Low Content Books on Amazon
Farm Worker
---
Want to Make Extra Money Right Now?
Acorns: Get a free $10 just for signing up and start saving for your future. Your spare change is invested for you by experts. No investment knowledge is required! Join Acorns Now.
Survey Junkie: Earn easy money by taking surveys and giving your opinion on new products. Make up to $3 per survey and cash out quickly. Join Survey Junkie now.
---
21 Best Early Morning Jobs That Early Risers Will Love
Ready to jump out of bed before the suns up and earn some great money?
Take a look at these best early morning jobs hiring today.
1. Freelance writer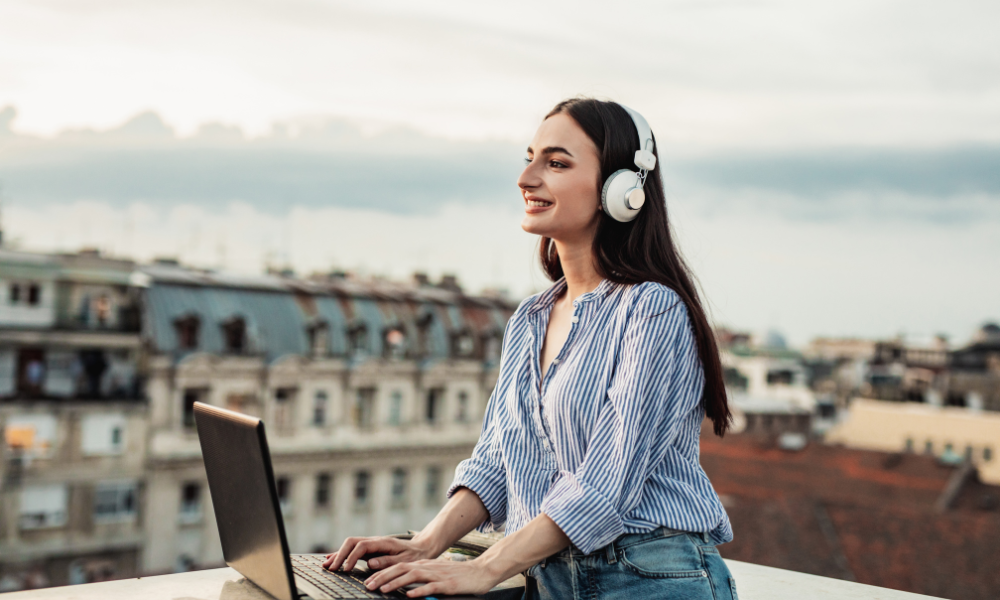 Do you dream of writing your own book one day? Or are you constantly writing stories and poems?
If you love the written word, becoming a paid freelance writer is one of the top jobs that require early morning start that could suit you.
The beauty of freelance writing is that it can be done remotely, allowing you to set your own schedule.
While you will have deadlines, you can plan your work day and get your writing done early in the morning.
Writers are needed for newspapers, blogs, business websites, social media, marketing materials, website copy, product descriptions, emails and much more.
Learn how to work from home as a writer here.
---
Further reading:
---
2. Virtual Assistant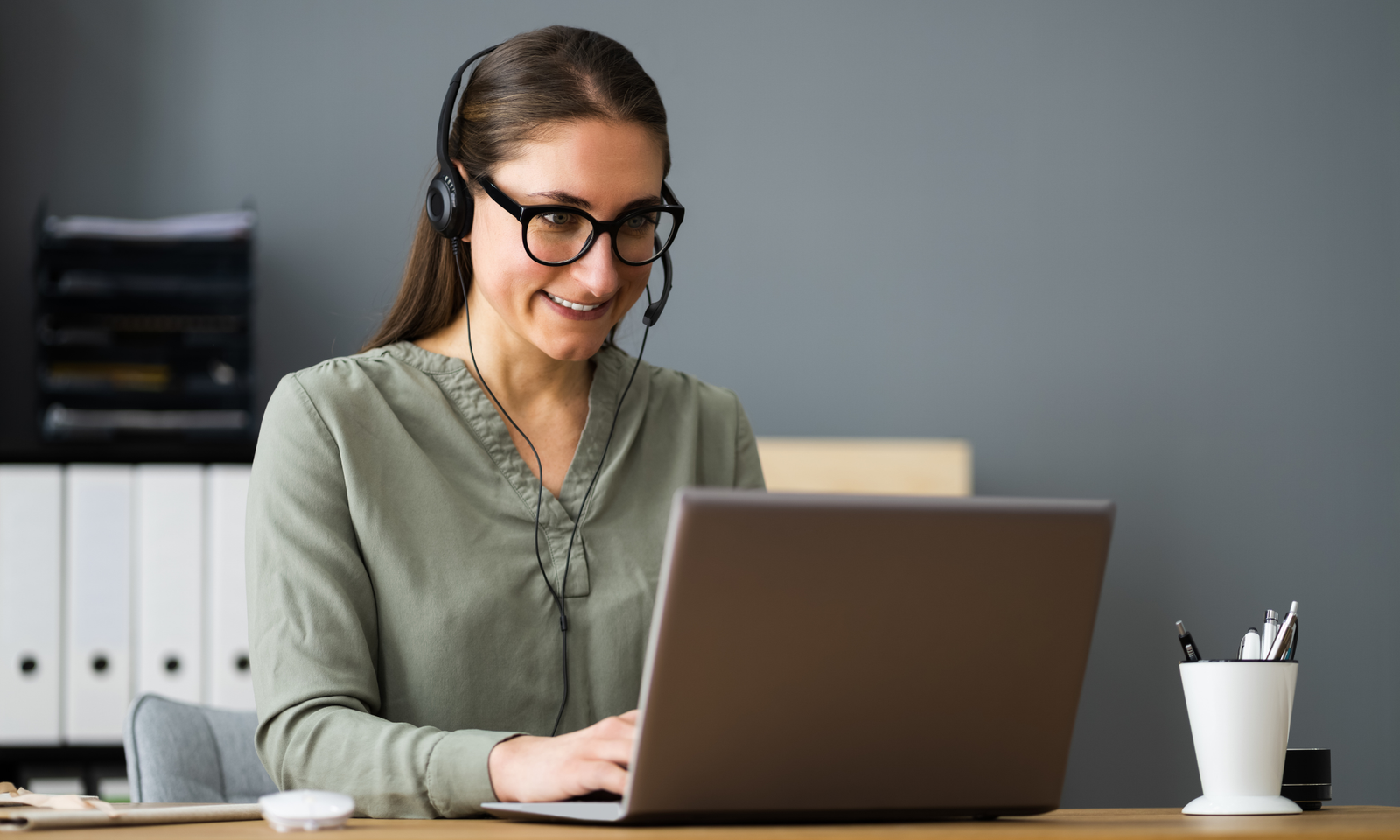 Virtual assistants help companies and entrepreneurs with the day-to-day running of their business.
This type of work can be done remotely from home, a café or while travelling. Virtual assistants are in-demand because many more businesses are allowing staff to work from home.
VA work can be done full-time or part-time and flexible hours are usually available and can be agreed upon before you start.
Tasks you may be asked to do include customer support, organising data, email inbox management, research, making appointments and content editing/writing.
Further reading: Legitimate Virtual Assistant Jobs Hiring Today ($3,000 – $5,000/Month)
3. Online English Tutor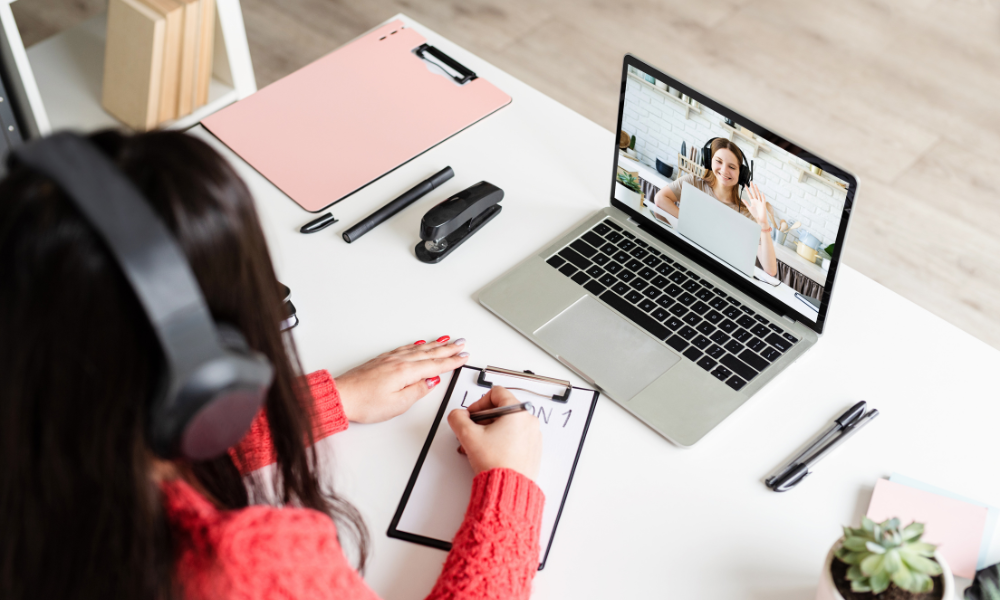 Online English teachers are in-demand. If you have great language skills, you can tutor kids online even without a degree or any experience.
You will need a laptop, a fast internet connection and the ability to connect and teach in an interesting way.
As an English tutor, you might get asked to teach kids or adults in China, Korea or many other countries. Some lessons will be one-on-one and others may have a few to a group.
Teaching hours can usually be chosen once you have signed up with a platform (so you can select early morning slots).
If this interests you, check out these tutoring companies:
Further reading: 10 Platforms to Teach English Online with No Experience
4. Uber Driver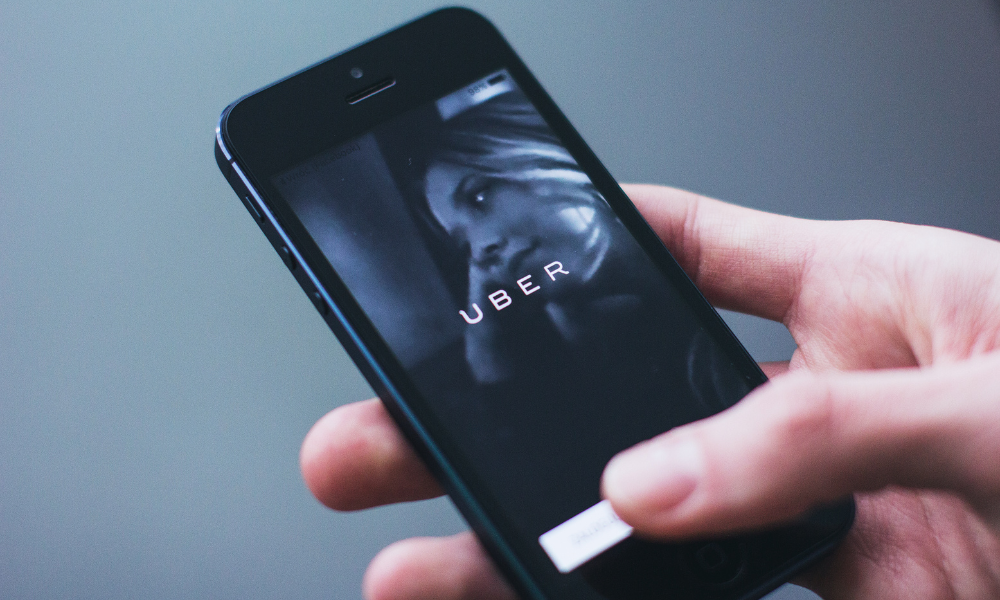 If you have a car that sits empty in the mornings, why not make extra cash driving for Uber?
Driving is one of the best early morning jobs that could earn you $25 – $50 an hour.
Plus, the morning hours should be a little more peaceful than nighttime, when you may pick up party people!
Driving for Uber is particularly lucrative if you live in a city. Taxis are always in-demand, meaning you'll get a constant flow of jobs throughout a shift.
5. Baker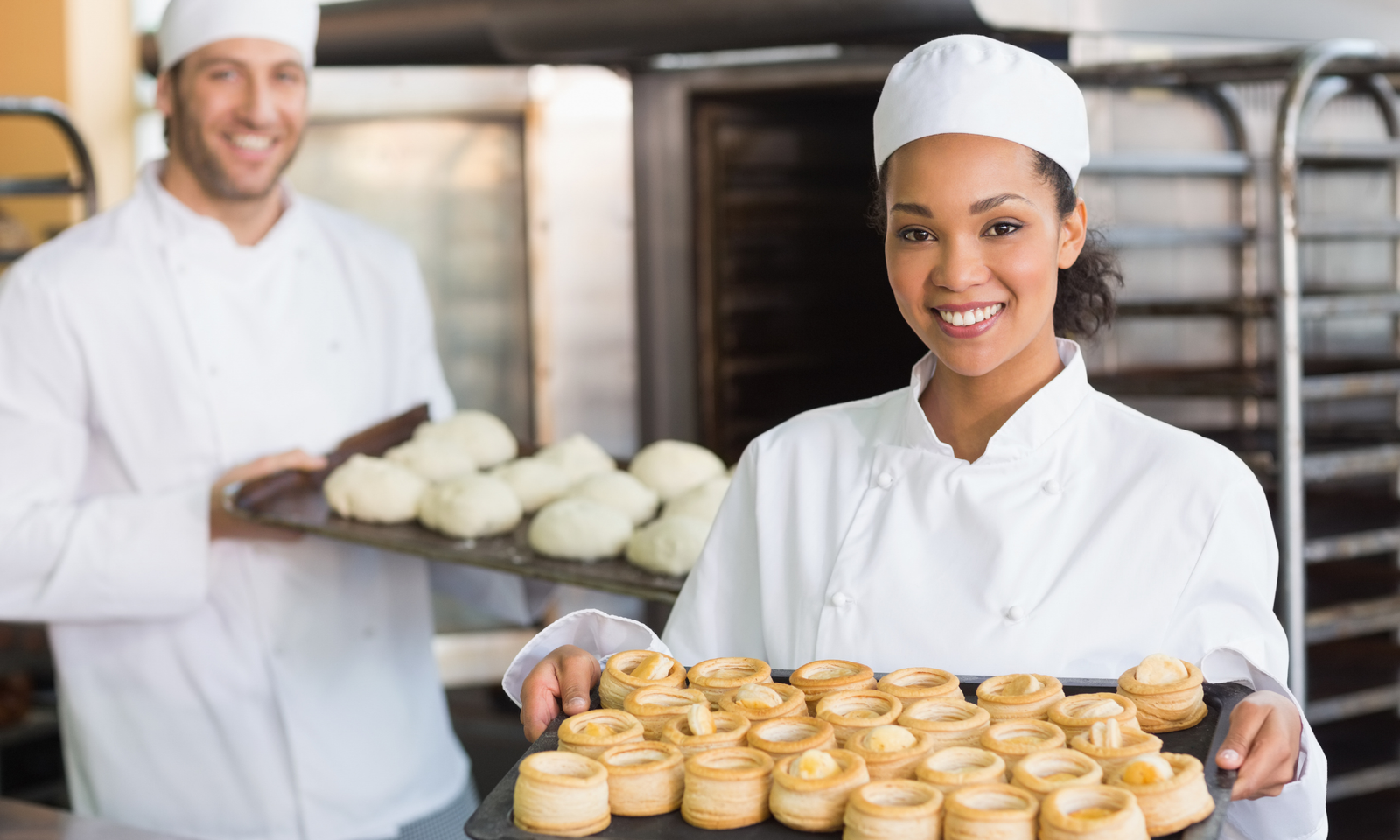 Baking can be a fun pastime or a money-making, early morning career. Bakers have to get up early to bake those delicious goods for the day.
This type of work will have you baking muffins, bread, pies, cakes, scones, sausage rolls and much more.
Bakers start as early as 2 am but should finish around lunchtime or 2 pm. Check out bakeries near to you to see if they need staff.
Or, you could start your own online cupcake business like Sheryl Thai, who launched Cupcake Central from her home kitchen and just $2,000 in startup capital.
6. Dog Walker
Dog walking is one of the best jobs that require early morning start.
Our canine friends need to get out for some exercise early in the day and not all dog parents have time to take them. If you love dogs and walking, this is a great way to earn on the side.
Dog walkers make between $10 – $20 per walk and you could bump this up by taking out multiple dogs at a time.
To get started, check out these legit dog walking websites:
7. Personal Trainer
Many people like to get exercise done at the start of the day. You can help them get the best from a workout, by becoming a personal trainer in a gym, or online.
If you love fitness and know your bicep from your tricep, this is a great career.
Personal trainers earn from $50 up to $100 or more an hour, depending on where they work and who for.
Plus, there are many online personal trainer apps where you can create workouts for clients and never even step foot in a gym!
These include:
8. Proofreader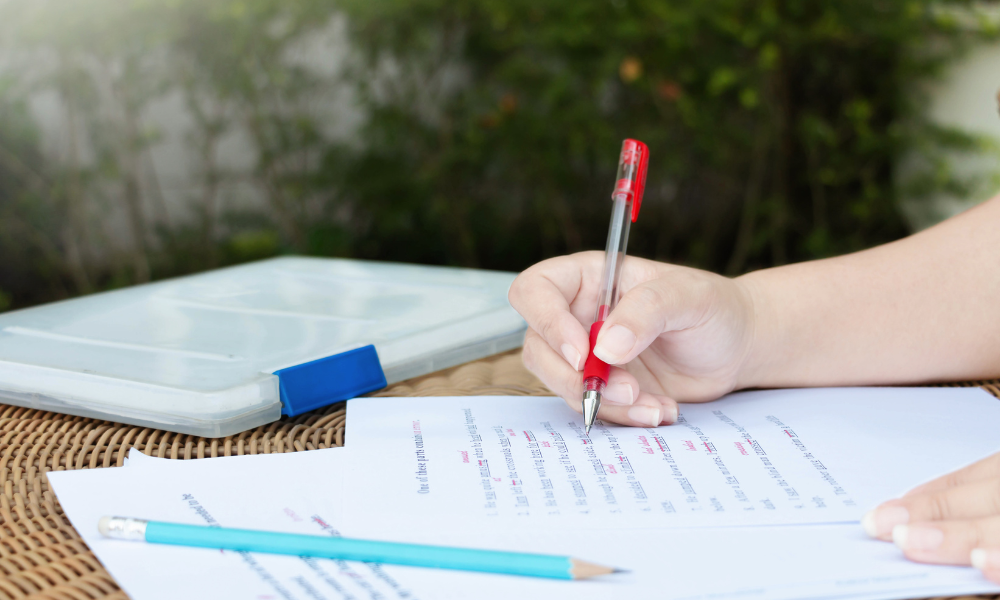 Proofreaders edit written documents such as articles, books and website text.
They are the final quality check before content is released to the public. If you have a strong grasp of grammar and spelling, this is a top career that pays well.
Because work can be done remotely, you can choose your hours and work in the mornings if that suits.
Pay ranges from $15 up to $50 an hour and you can charge even more for proofreading large books.
---
Further reading:
---
9. Transcriptionist
Transcriptionists listen to audio and video files and type out what they hear.
General transcriptionists work on content such as videos, podcasts and meetings. And, with experience, you can become a medical transcriptionist and earn even more.
Transcription is one of the best early morning jobs because you can choose to work when it suits you.
Jobs can be taken on full or part-time and you don't need a qualification to get started. Learn if transcription work is right for you here.
---
Further reading:
---
10. Audiobook Narrator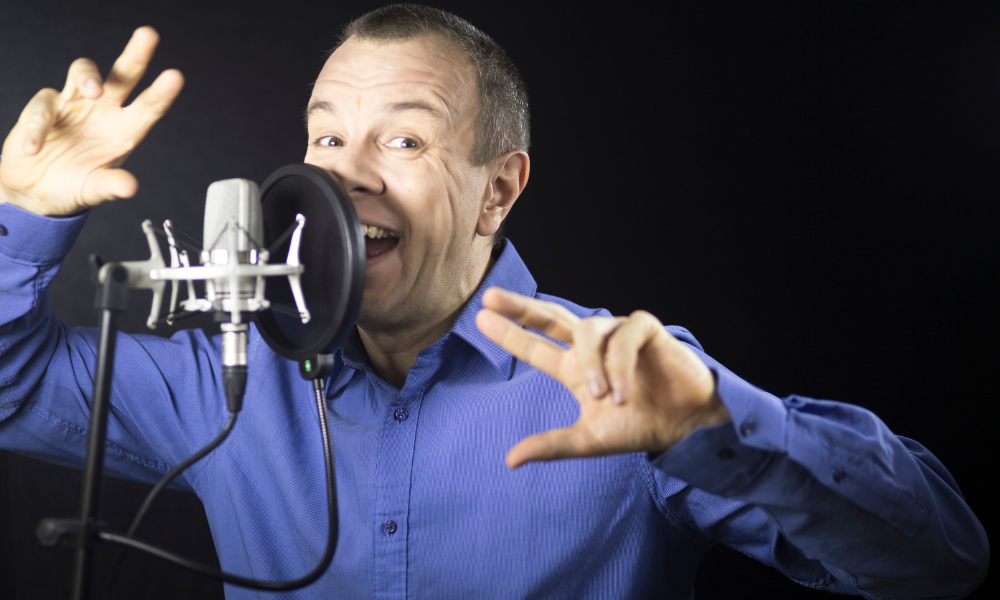 Audiobook narrators need a headset, a quality microphone and a quiet space to record in.
Once you have the right equipment, you need to practice articulating words and phrases clearly, controlling your breath and bringing characters to life.
You may be asked to narrate audiobooks or even adverts when you have more experience.
Audiobook narration pays by the audio hour. As a beginner, you can expect to earn $100 per audio hour and up to $500 with experience.
You can also choose to split the royalties 50/50 with the rights holder or creator of the book.
Once you secure a narration job, you can complete work in the mornings if that suits you.
Further reading: How to Make Money Reading Audiobooks: 19 Sites Hiring Today
11. Newspaper Delivery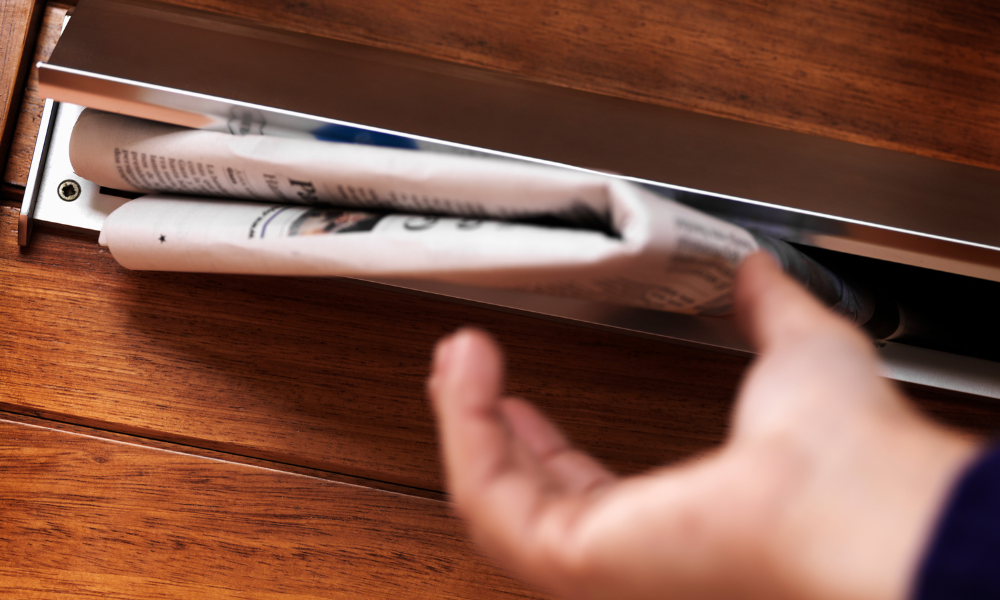 Newspaper delivery jobs are not just for kids! Papers need delivering, usually early in the morning and anyone can do this job and earn extra cash.
While it isn't glamorous, if you love working early, this is a gig to try out.
Talk to your local newsagents and even talk to businesses who might need leaflets delivered.
Average pay is $10 – $18 an hour, but you can deliver for multiple people to bump up earnings.
12. Online surveys
While answering surveys is not technically a job, it's a simple way to make money online. It's worth doing to make some extra cash and pay a few bills.
Plus, it's possible to earn a few hundred a month if you put the time in.
As an early riser, you can get up at the crack of dawn and start answering surveys while sipping your coffee.
Pay typically ranges from $0.05 up to $50 per survey. Check out these reputable survey sites:
13. Barista
Everyone needs that morning coffee boost! If morning work is for you, take a look at local barista jobs in your area.
Barista work is one of the best jobs that require early morning start where you get to make people happy with delicious, fresh roasted coffee.
Duties include making coffee, serving customers, cleaning tables and stocking up the fridges.
Many coffee shops are willing to train you on the job, so if you have no experience, this should be fine.
Pay ranges from $8 up to $15 an hour depending on who you work for.
14. Postal Worker
Postal work is one of the best early morning jobs, with a shift starting at around 4.30am each day.
Work involves delivering letters and parcels around a specified area.
Taking on the early postal shift, means you'll be finished by midday or at the latest, the afternoon.
Pay ranges from $10 to $34 an hour and you will be required to work occasional weekends.
15. Blogger
If you're tired of working for other people, start your own blog and turn it into an income stream.
Blogging for a living does take time, but the rewards are limitless and being your own boss is awesome!
And, the best part is that you can run your blog in the morning if you're an early bird.
Decide on a niche for your blog such as finance, fitness, beauty, travel or cooking for example.
Buy affordable hosting with Siteground for as little as $2.99/month and set your website up on WordPress.
Create helpful articles in your niche and once you get traffic, monetize the content with affiliate links and by selling your own digital eBooks and courses.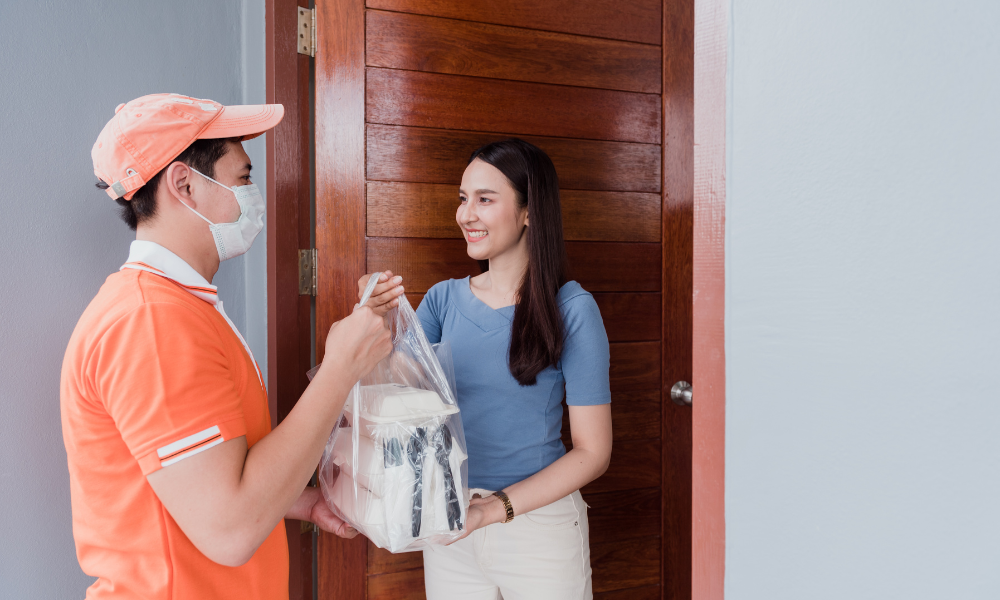 If you own a car and enjoy driving, why not sign up to become a 'dasher' with DoorDash.
This is one of the best early morning jobs that give you the flexibility to choose when, where and how much you work.
All you need is a mode of transportation and a smartphone to get started. 'Dashers' are required to pick up items and deliver them to customers.
You can deliver in your home city or even when you're away in a new place.
To get started you need to complete the sign-up, get the app and log in to start accepting orders.
Basic 'dasher' requirements include:
18 or older
Own a car, scooter or bicycle (in select cities)
Drivers license number
Social security number (in US)
Consent to a background check
Interested in earning money with DoorDash?
Sign up HERE to start receiving orders in your area today.
17. Website Tester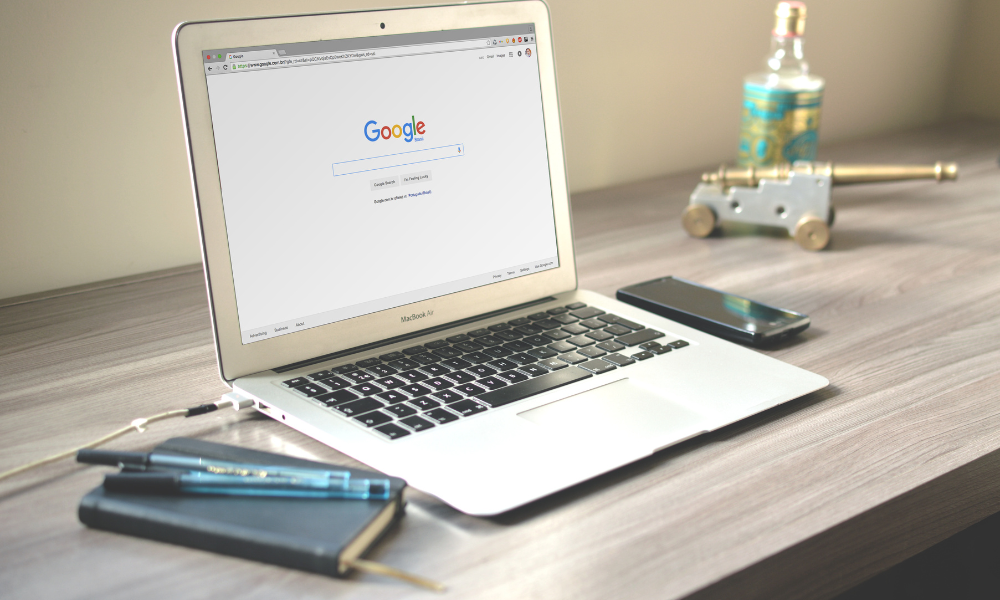 Website testing is a simple early-morning job anyone can make money from.
It can be done at any time of the day, but if you're an early bird, log in and test websites before the sun comes up!
It's a great part-time side hustle that can be easily worked around a 9-5 job.
Website testing work involves you logging onto websites and performing simple tasks while giving your feedback on your experience.
This gives the website owner valuable information on user experience allowing them to tweak anything that isn't working.
A few of the best website testing platforms to sign up to include:
18. Fiverr Freelancer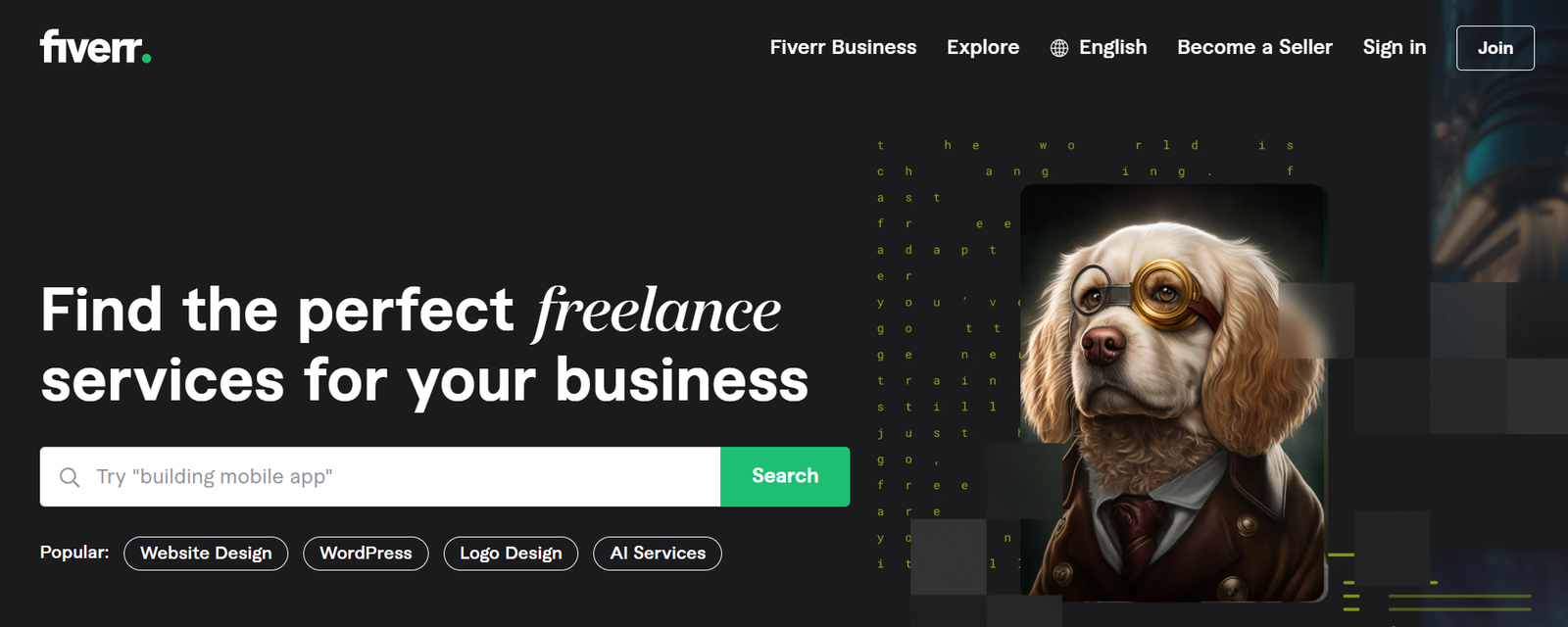 Many people are turning to Fiverr to make extra cash on the side and some are even turning it into a full-time career.
As a Fiverr freelancer, you can set up a profile and offer to complete various tasks for a fee.
If you feel you have no experience as a freelancer, do not panic!
There are many simple ways to make money on Fiverr even without skills.
These include:
Resume/CV designing
Create intro videos
Travel planning
Set up social media accounts
Data entry
Create photo collages
And many more!
Create your Fiverr gig. Set your rates and earn money when someone puts in an order.
While you will have a deadline to complete the work, it can be done early in the morning when it suits you.
19. Dropshipping on Shopify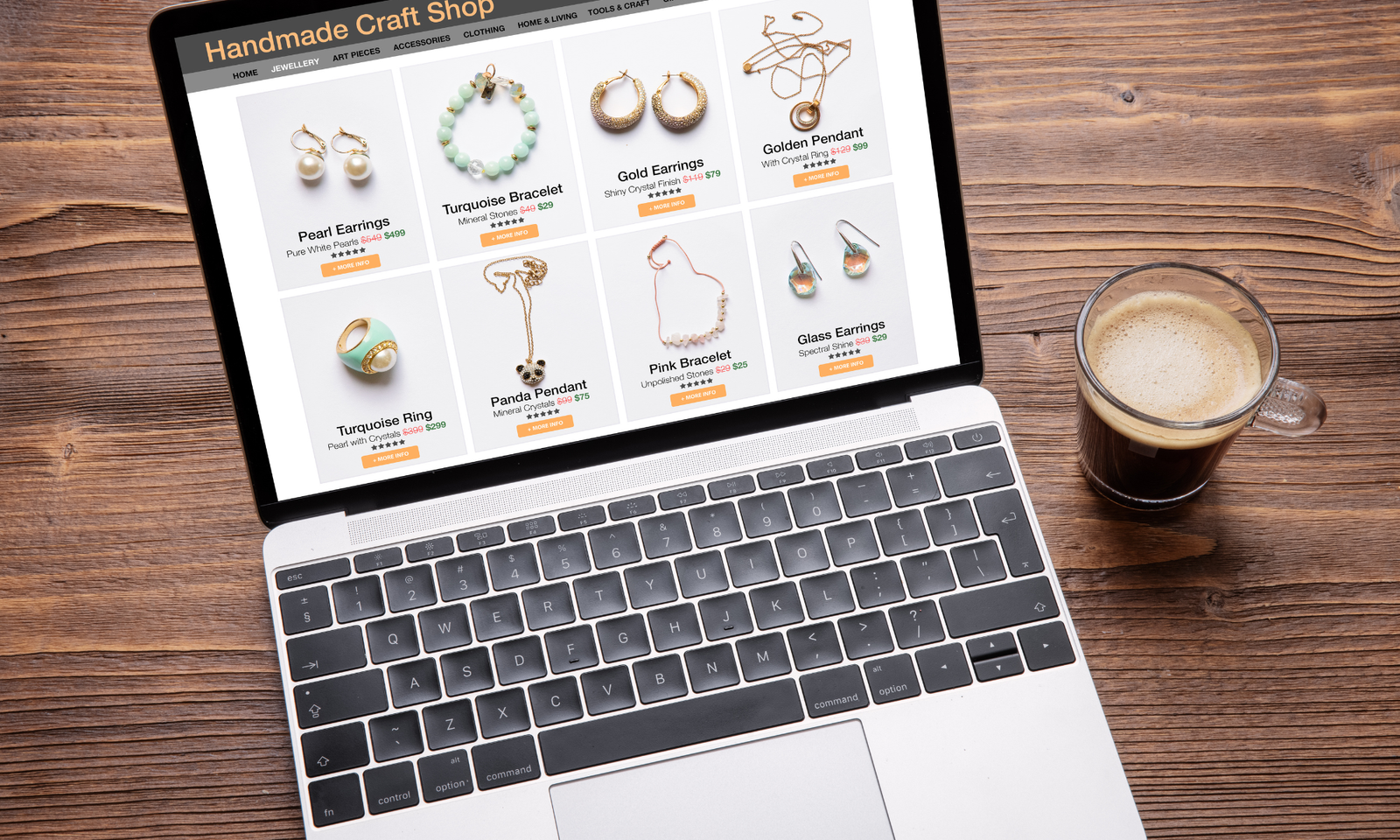 Dropshipping is one of the best early morning jobs that can be done as a side hustle, or eventually become a full-time income.
It's a great business model because your store will be hosted online and you don't have to hold any inventory.
This means it's extremely low risk and needs minimum start-up capital. The best place to set up your dropshipping store is on Shopify.
You can sign up and receive a 14-day free trial of their software. Through the platform, you can set up your store in a few clicks and completely personalise it.
From there, you can install dropshipping plugins where your stock will be sourced such as:
Oberlo
Spocket
Ali Express
Dropshipping platforms like Ali Express are retail marketplaces. Much of the stock is based in China.
Your dropshipping store will make money by ordering from Ali Express at a low-cost price and selling on your site for a marked-up price.
20. Sell Low Content Books on Amazon
It's possible to make hundreds or even thousands of dollars selling low and no-content books on Amazon.
And the good part is – Amazon takes care of printing, delivery and customer service!
You just need to research low-competition keywords for your book, create the book cover and interior and upload it to your Amazon KDP (kindle direct publishing) account with a description and selling price.
This may start as a part-time side hustle. But, with a little effort, it can turn into a full-time career!
It's one of the best early morning jobs because you choose when and where you work.
All you need to get started is:
Laptop and WIFI
Canva account to design your books (the free version is fine to start!)
Amazon KDP account. Sign up here
To learn more about making money with KDP, check out Paul Marles on YouTube.
He has many great beginner KDP videos showing you how to get started and how to increase your sales.
21. Farm Worker
Do you love getting your hands dirty and having a more active job?
Then working on a farm is one of the ideal jobs that require early morning start.
Farm work involves working the land and looking after the farm animals, among other things. You'll need to be physically fit and able to work long hours.
A degree or direct related qualification isn't always required. However, the farm you work for may want to see proof of experience in the same or a related field.
This is not a job that will make you rich, it is draining and work can become repetitive.
Most people do this kind of work for the love of working with animals and/or the land.
Is Working Early in the Morning Good?
Working early in the morning is favourable to many people. It's usually the time you have the most energy and distractions are at a minimum.
You can also enjoy finishing work around lunchtime and having the afternoon off to go shopping when crowds are at a minimum.
What Time Do Early Morning Jobs Start?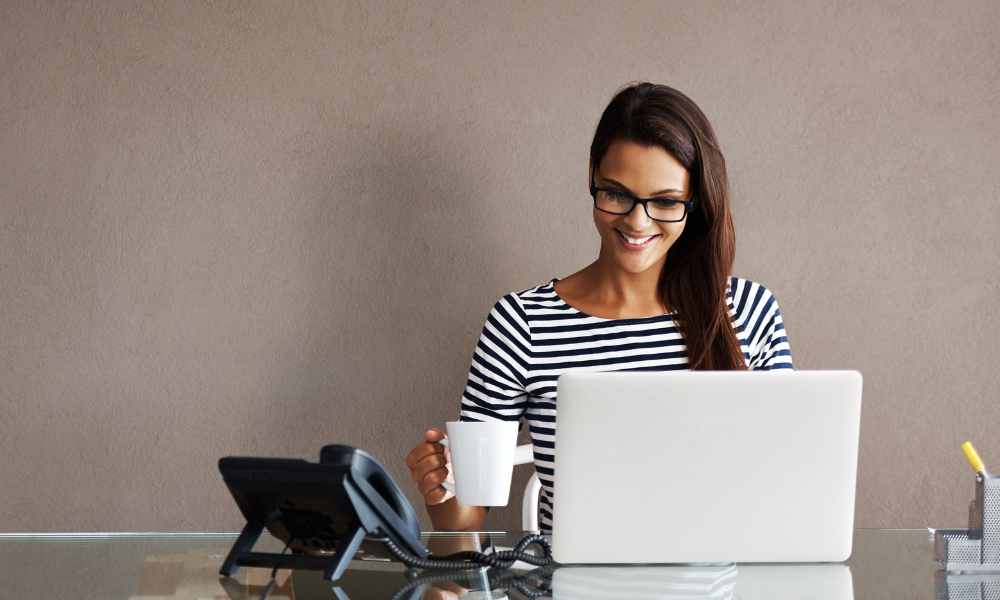 Every early morning job is different and will have varying start times.
If you work as a freelancer, you can choose to start at whatever time you like in the morning.
Jobs that may have fixed early morning hours include farm worker, postal worker, newspaper delivery, virtual assistant and personal trainer.
You can agree to the hours you want to work before taking the job.
But, most of these jobs will start between 4 am and 8 am.
FAQS on the Best Early Morning Jobs
What Are Early Shifts?
Why work a regular 9-5 if you love the morning and can get your work done before lunchtime?
According to research, about two-forths of US workers start work between 6 am and 10 am and 1 in 11 workers start even earlier, between midnight and 6 am.
The start time for early shifts varies. But, early jobs generally have a start time between 4 am and 8 am.
How Do I Survive My Morning Shift?
Surviving an early morning shift requires you to adjust your sleeping habits.
If your new job starts 2 hours earlier than you're used to, it makes sense to go to bed 2 hours earlier.
However, this is sometimes easier said than done. Many find it hard initially to adjust to the new sleep routine.
Follow these tips to help you survive a new early morning shift:
Limit caffeine in the afternoon. Stop drinking caffeinated beverages at least 8 hours before your shift. So, if you have to get up at 4 am, cut out the late afternoon coffee, which can inhibit your ability to wind down for an earlier bedtime.
Eat lighter meals in the evening. Avoid heavy evening meals such as pizza or burgers which can lead to acid reflux, which can keep you awake at night. Aim for salads and freshly cooked meals that are smaller in size and won't sit heavy on your stomach when lying down in the evening.
Create a relaxing bedtime routine. According to the Sleep Foundation, bedtime routines help your brain to naturally feel tired when you want to sleep. Stick to a set bedtime, avoid the blue light from screens, relax with a hot bath and listen to soothing music or a relaxing guided meditation.
 What Are the Highest Paying Early Morning Jobs?
Some of the highest-paying jobs that require early morning start include:
Flight attendants – $59,050 to $71,550/year
DoorDash driver – $25/hour + bonuses and incentives
Website designer – an average of $58,517/year
Online English teacher – $25 to $30/hour
Freelance writer – $50 to $100/hour depending on experience
Truck driver – $47,000 to $100,000/year
Dog walker – $30/hour
Proofreader – $50/hour with experience
Final Thoughts on the Best Early Morning Jobs
Those are the 21 best early morning jobs that early risers will love.
There is something for everyone, including working from home and going outside to be active.
The majority have flexible schedules, which is a big plus for most people.
I am an early morning person myself and I get all my paid writing work done before 2 pm each day. This gives me the afternoon free to work on my own projects, go to the gym and shop if I need to.
In my opinion, working in the morning is the best way to work!
I hope you find a morning job that suits you. Let me know in the comments if you try any of the jobs mentioned.
---
Further reading:
---
Have you tried any of the early morning jobs mentioned in this article? I'd love to know about your experiences in the comment section.
21 Best Early Morning Jobs That Early Risers Will Love
*Disclosure: I only recommend products I would use myself and all opinions expressed here are our own. This post may contain affiliate links that at no additional cost to you, I may earn a small commission.
Summary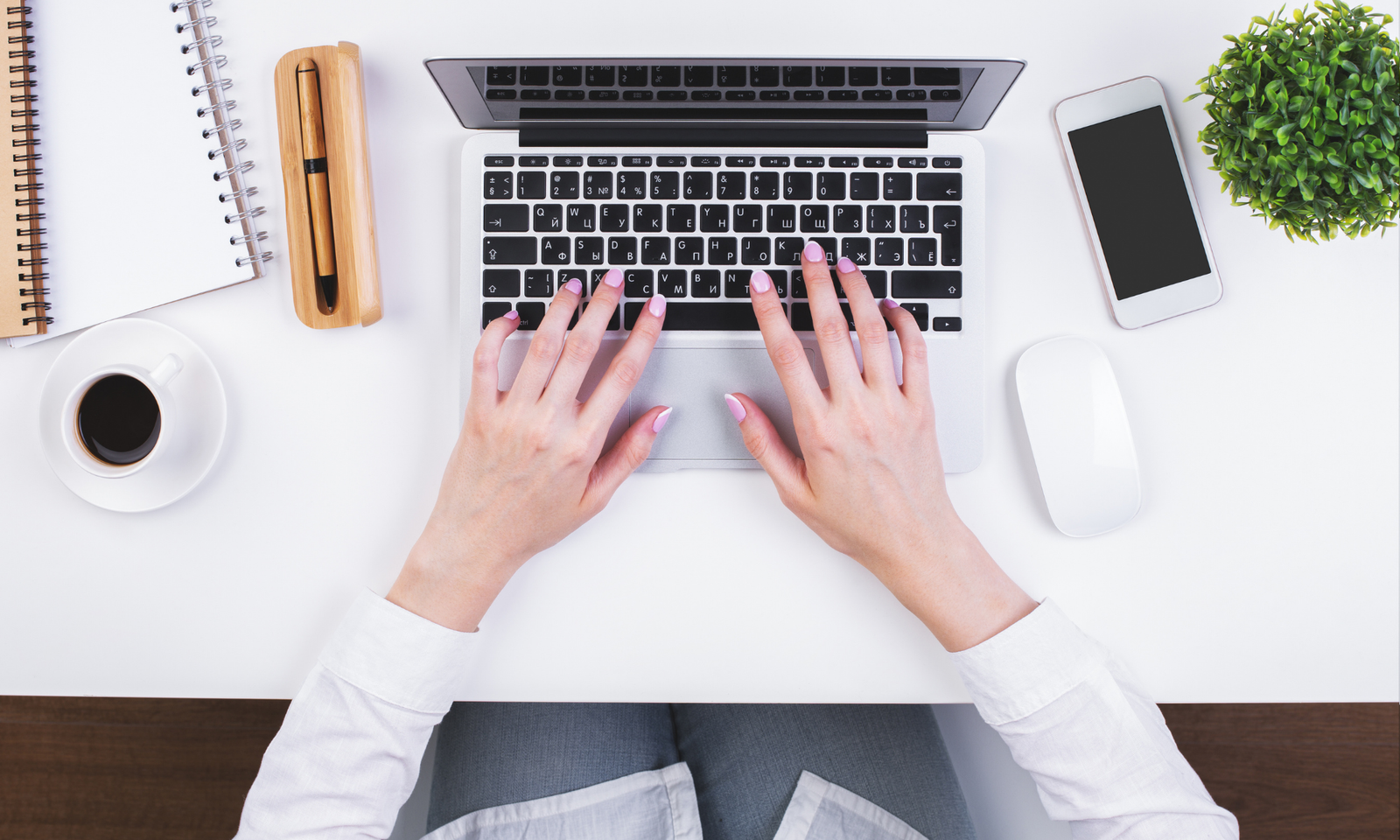 Article Name
21 Best Early Morning Jobs That Early Risers Will Love
Description
21 Best Early Morning Jobs That Early Risers Will Love
Author
Publisher Name
Publisher Logo