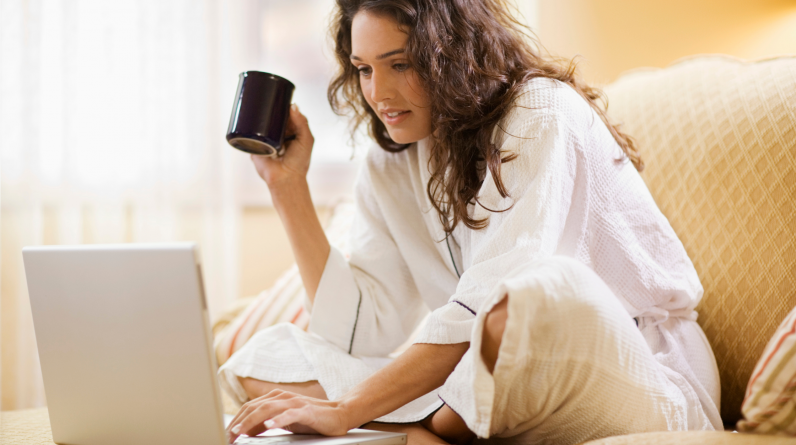 Last Updated on November 24, 2023 by Katie
Are you looking for online jobs for introverts? The good news is there are many remote jobs suited to introverts which we'll discuss in this article today.
As an introvert, you may struggle with shyness and talking to people in particular.
If this sounds like you, a job where you can work in the comfort of your own home is perfect.
Many introverts work remotely in non-phone roles and are much happier than being in a crowded office environment.
One great thing about working from home is you have control over your work schedule, your environment and don't have to deal with petty office politics – perfect for introverts!
The online jobs I'm going to mention below, need little or no experience, and require you to have great English skills and a stable internet connection.
If you're ready to find your perfect job as an introvert, keep reading.
Summary of the Best Online Jobs for Introverts
Freelance Writing
Proofreading
Virtual Assistant
Transcriptionist
Graphic Designer
Search Engine Evaluator
Sell eBooks Online
Social Media Manager
Video Editor
Website Designer
Data Entry
Affiliate Marketing
Virtual Receptionist
Email Customer Support
Translator
15 Online Jobs for Introverts that Pay Well
Now we will list the best online jobs for introverts.
It's important to understand that not every job will be right for you and it will depend on your level of shyness and your skillset.
But remember, every expert was once a beginner and you can learn many of the skills you need for a remote job for free, or very cheaply online.
The following jobs can be done at home, don't require you to talk on the phone and will make $2000 a month or more.
Have a browse through and apply to any you feel comfortable with.
1. Freelance Writing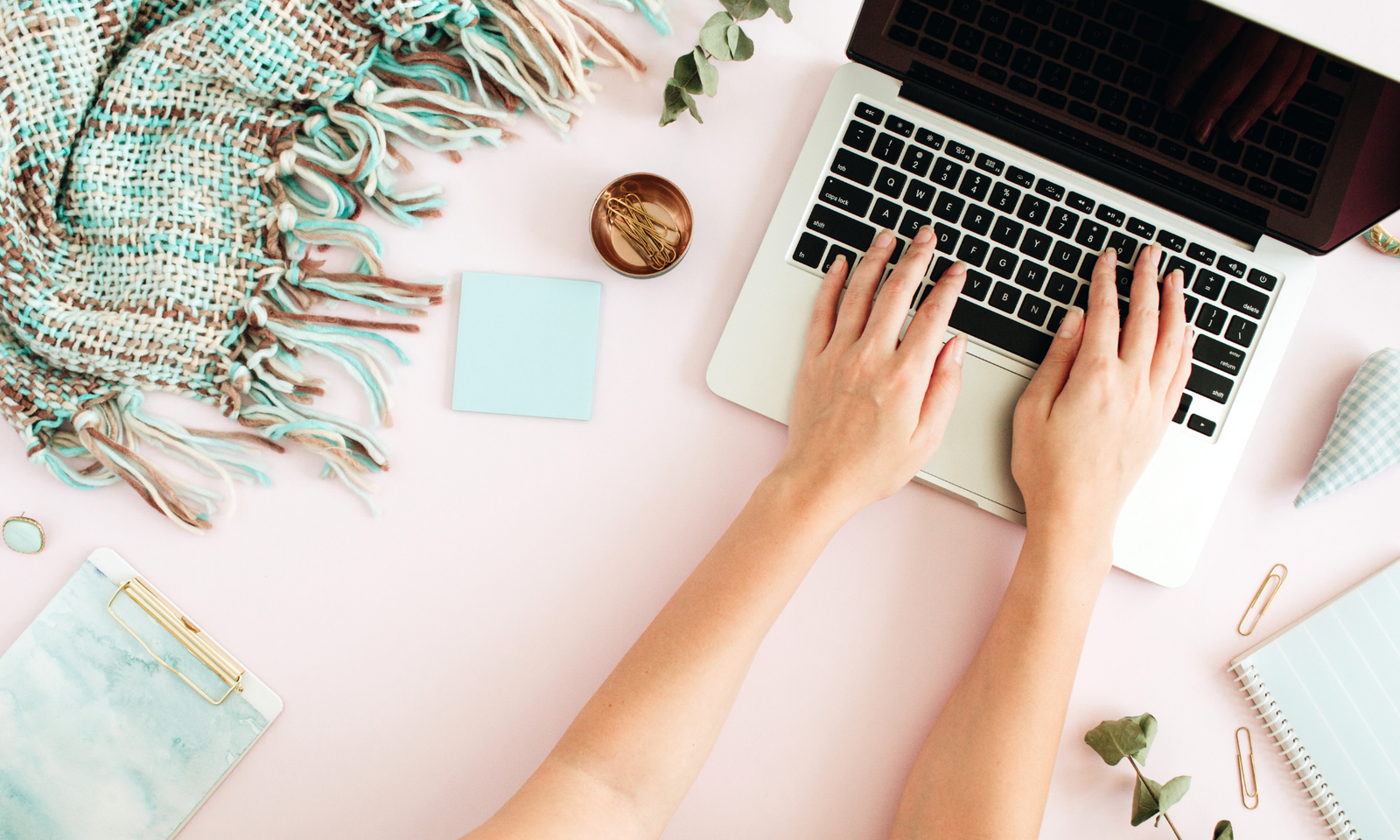 One of the best online jobs for introverts is freelance writing.
As a writer, you can work at your own pace, select which projects to work on and communicate with clients over email.
If you have a way with words and a good grasp of grammar, freelance writing is a worthwhile, high-paying career.
The content you may be asked to write includes SEO articles, blog articles, social media content, long-form articles, website copy and more.
Pay depends on your experience but as you get better, you can put your rates up. Put a sample writing portfolio together to show prospective clients.
Once this is ready, cold pitch prospects on LinkedIn, through Google search and by applying for gigs on freelancer sites.
The average hourly pay for a writer in the US is $25.04. However, you can charge more by setting up as a freelancer and securing your own clients.
Check out these platforms to find freelance writing jobs:
---
Related reading:
---
2. Proofreading
A job that ties in well with freelance writing is proofreading.
If you have a good grasp of grammar and are adept at spotting mistakes, proofreading is a job you should pursue.
Proofreaders are the last eyes before a piece of content goes live. After an editor has made the big changes, your job as a proofreader is to do the final check for clarity, flow and consistency.
Proofreading work may include looking over articles, blog posts, books, white papers etc.
Proofreaders are in demand due to the huge amount of content that goes out over the internet each day.
If you're unsure if proofreading is right for you, take a free proofreading course to gain insight. Proofreaders can earn from $20 – $50 an hour or more as freelancers.
Check out these companies hiring proofreaders today:
---
Further reading:
---
3. Virtual Assistant
Are you organised, detail orientated and someone who enjoys helping people?
If you answered yes, virtual assistance could be a great career path.
While you will have to talk to people, it's still a great online job for introverts because you can choose which tasks you are comfortable doing.
Virtual assistants do work a normal office assistant may do.
Jobs you're requested to do may include supporting a business or entrepreneur with daily tasks such as:
Appointment scheduling
Making travel arrangements
Managing email accounts
More specific tasks (on request) such as social media, blog writing, bookkeeping and website management
You can set yourself up as a freelance virtual assistant or apply for work on platforms such as Fancy Hands and 24/7 Virtual Assistant.
According to Indeed, the average pay in the US for a virtual assistant is $20.88.
Check out these companies for virtual assistant jobs:
---
Further reading:
---
4. Transcriptionist
The subtitles you see under movies and TV shows need someone to write them!
Transcriptionists are paid to listen and convert dialogue into written words people can understand.
This is a top online job for introverts, allowing you to put your headphones on and work away in your own little world.
Transcriptionists earn from $7 to $20 per audio hour. This varies depending on who you work for and how fast you are at the work.
Most transcription companies take on workers with no experience but will ask you to take a test.
If you're unsure if your transcription skills are up to par, try out these practice transcription tests from GoTranscript.
Check out these companies for transcription jobs:
---
Further reading:
---
5. Graphic Designer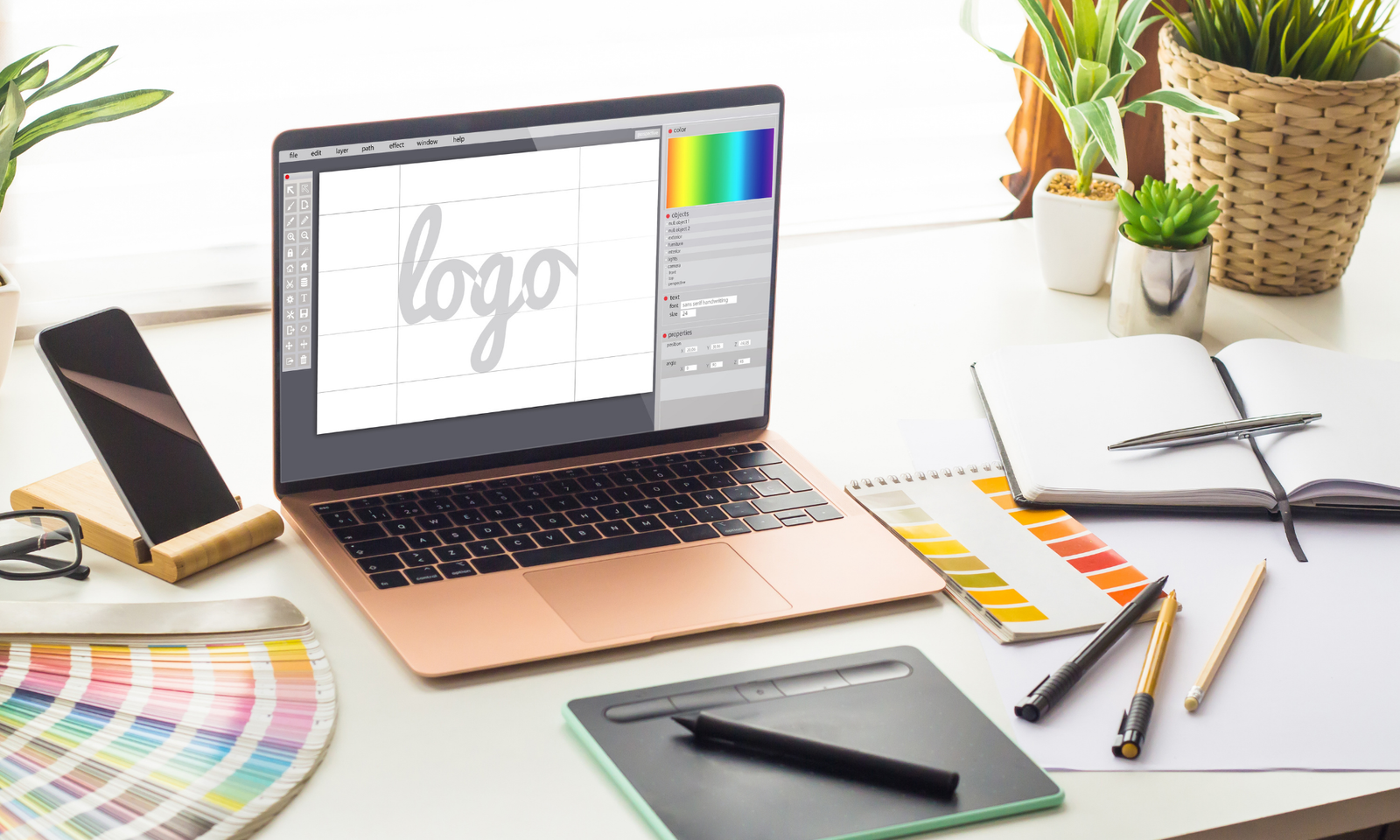 Are you a creative who loves designing things?
Working as a remote graphic designer could be a top career path for you.
Many businesses and entrepreneurs need unique graphics for their blogs and social media accounts and often work with freelancers.
Graphic design is an in-demand skill and even as a beginner, you can earn $33,000 to $64,000 per year. With experience and as a freelancer, you can make even more.
If you lack skills, consider taking a free graphic design course. Ask around your friends and family to see if they need help creating graphics for their own projects.
Offer to work in exchange for a testimonial to build a portfolio you can show prospective clients in the future.
Check out these platforms offering graphic design jobs:
6. Search Engine Evaluator
Search engine evaluation is a great online job for introverts because:
You don't have to work on the phone
You need little experience
You can work on your own schedule.
As a web search evaluator, you'll be tasked with rating and evaluating search engine results for specific search terms.
You might be asked to decide if a map is correct or rate how useful the information you got was.
Pay will vary depending on who you work for, but expect in the region of $12 – $14 per hour. 
Check out these companies hiring search engine evaluators:
7. Sell eBooks Online
Have you thought about making money writing eBooks?
While it's not exactly a job, eBook sales can bring in side hustle cash and even life-changing cash if you have an audience.
Think about what skills you have and any results you've achieved. People will pay you to solve their problems and an eBook is a way to do that.
Decide on an idea, write your eBook, edit it and design an eye-catching cover design. If you struggle with this, contact freelancers on Fiverr for affordable help.
Once your eBook is ready, sell it in multiple places like:
On your blog (if you own one)
Through other niche-relevant blogs
On social media
Through a publishing platform like Amazon Kindle Direct
---
Learn more here:
---
8. Social Media Manager
As an introvert, you may find it easier being social on social media than in real life.
If this rings true for you and you spend a lot of time on social media, why not turn it into career?
It helps if you have a large social media following already, or at least have some sort of training or experience.
Prospective clients will need some reason to choose you for the job.
Work on building your own social accounts and take a free social media management course to increase your skills.
Pay will vary depending on who you work for and your experience.
But according to Sprout Social, social media managers command $30,000 to $60,000 per year.
Check out these companies for social media manager jobs:
9. Video Editor
If you have a knack for the techy side of things, video editing is a great work from home job.
Raw film material will be passed onto you from clients, usually with instructions or you may have to discuss details.
The bulk of the job is spent behind a computer with headphones on, editing the video. Again, this is an in-demand skill with constant demand from creators around the internet.
Video content is huge and is only set to keep growing, so getting into this line of work is well worth it.
According to Indeed, video editors get paid an average base salary of $22.40 an hour in the US.
Check out these platforms for video editor jobs:
10. Website Designer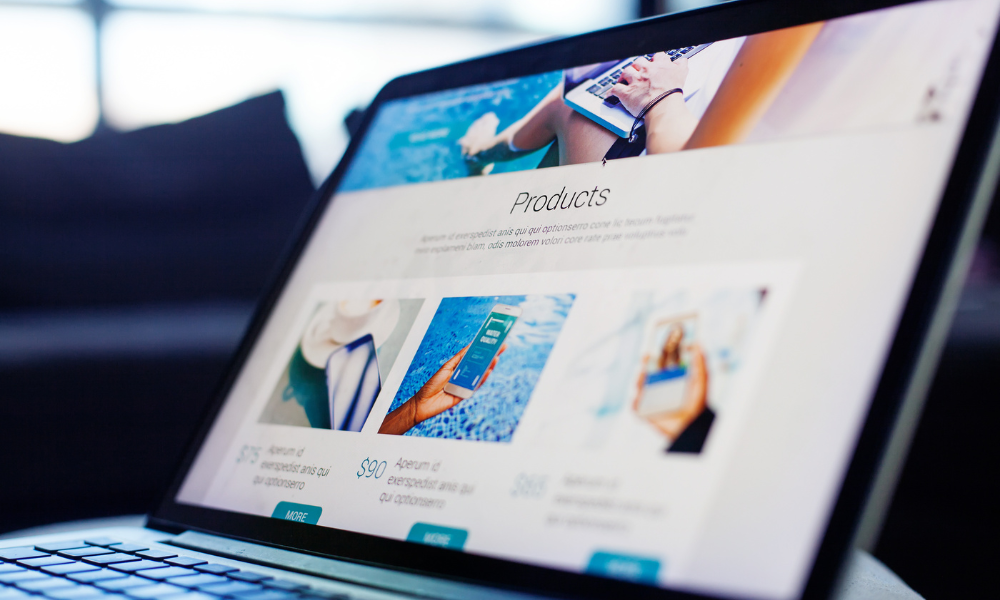 After the year of Covid19, more and more business is heading online.
Website designers and developers are in demand making this a great time to jump into this area.
If you lack skills, learn how to build websites free with Webflow University.
This platform has a ton of great tutorials on web design, web animation, SEO fundamentals, E-commerce and much more.
Web design is a perfect job for introverts, allowing you to work behind a computer with no one looking over your shoulder.
Of course, you'll have deadlines, but you can take on projects that suit you.
Web designers get paid extremely well from $25 – $45 per hour. And pay can increase even more if you set yourself up as a freelancer.
Search for website designer jobs here:
11. Data Entry
Data entry is one of the easiest to get into on this list of online jobs for introverts. You won't need a qualification or proof of skills.
All you need is a laptop, WIFI and the ability to concentrate for long periods on repetitive tasks like filling in spreadsheets.
But many introverts love routine, so data entry could be a nice, low-stress job that you enjoy.
Many companies need data entry clerks in the legal, medical and business field.
Check out these companies for data entry jobs:
---
Further reading:
---
12. Affiliate Marketing
Affiliate Marketing is a simple beginner way to make money online.
It's good because you can start for free, promote someone else's product and set your own work schedule.
To get started, search out affiliate programs to promote on large platforms like Clickbank or by contacting the owner of a product you've used.
Once you have your affiliate link, promote it on a blog or your social media accounts.
Affiliate marketing is not a get-rich-quick scheme. It's best to start alongside another job until you build up sales and a good reputation.
But once you learn affiliate marketing, you can earn $50 – $100+ a day which can replace a 9-5! Take a look at the tutorials I've written below for more guidance on getting started.
Check out these platforms to find affiliate products to promote:
---
Learn more:
---
13. Virtual Receptionist
Virtual receptionists are similar to virtual assistants, but you'll likely be dealing more with customers answering questions and taking messages.
You'll be responsible for dealing with complaints and questions in a way that upholds a good reputation for the company.
The majority of work includes replying to messages in chat and by email so this is perfect for introverts.
Pay ranges from $11 to $19 per hour depending on your experience and who you work for.
And, you may even be offered extra perks like dental, medical and vision costs covered by the employer.
As a virtual receptionist, you'll need good computer skills, great organisational skills and decent interpersonal skills.
Check out these companies for virtual receptionist work:
14. Email Customer Support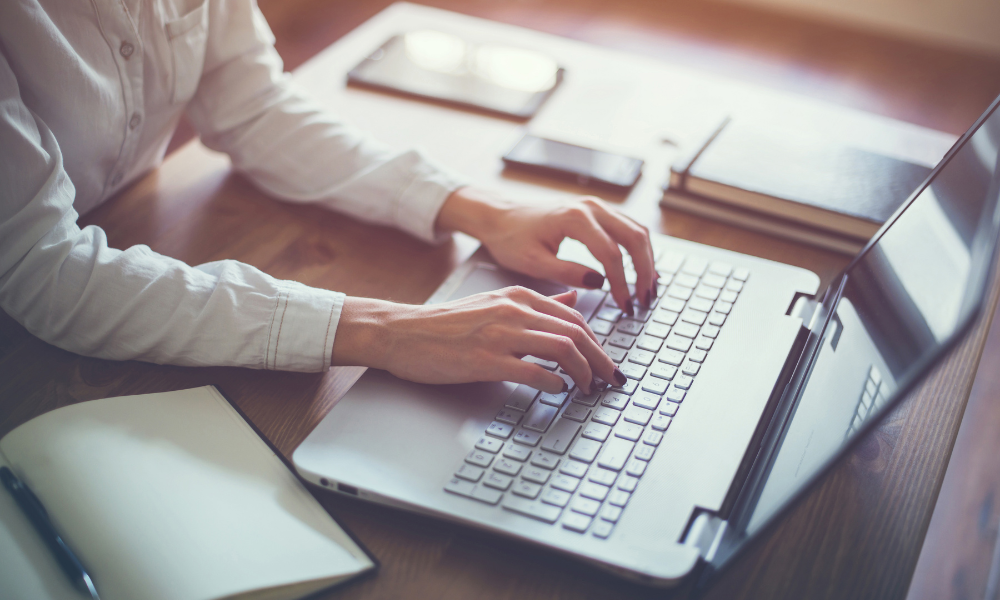 If you're shy, you may hate talking on the phone. The good news is you don't have to with an email customer support job.
This is one of the best online jobs for introverts, requiring you to support customers via email or maybe live chat.
It helps if you're friendly and patient for this role as you will get a lot of questions and maybe a few frustrated customers.
However, you won't have to get shouted at over the phone. You can take a deep breath and answer the question when you're ready.
Plus, as an introvert, you're probably a great listener which will help you succeed in this role.
According to Indeed, the average salary in the US for a customer support worker is $19.44 per hour. However, this will vary depending on who you work for.
Check out these companies for email customer support jobs:
15. Translator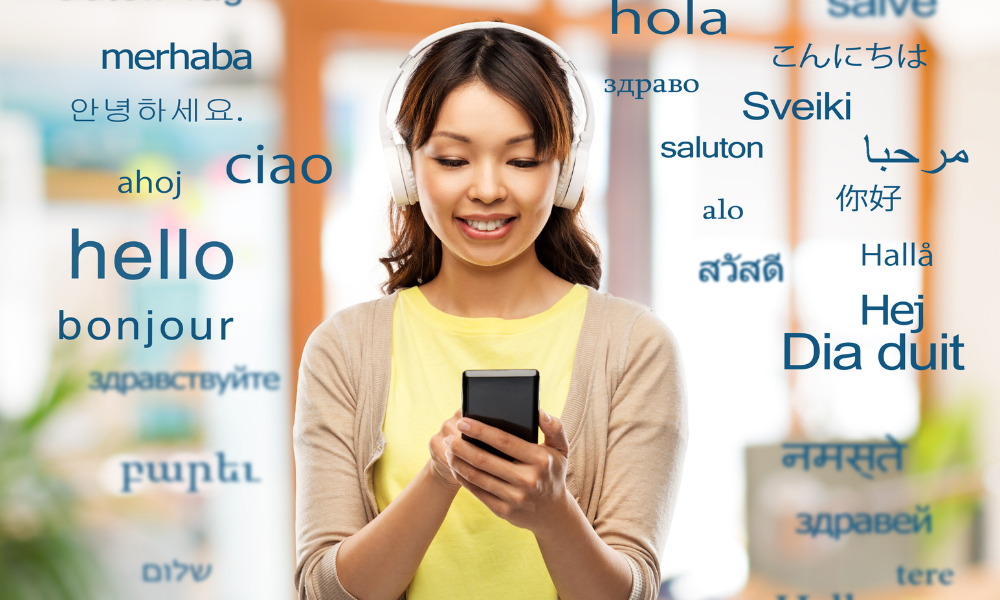 If you're fluent in a second language, translation is a job worth looking into.
Many publications online and offline need translators, so there will always be work available.
This is one of the best online jobs for introverts because you can work from home, choose your own schedule and be your own boss.
You can keep in contact with clients via email, so no scary phone calls or video calls.
The amount you earn will depend on your experience, skills and which languages you can translate.
Specialising in one niche, such as translating Spanish to English will also help you demand a higher rate and become known as the go-to expert for this.
Translators earn on average $26.03 an hour in the United States.
Check out these companies for translation jobs:
Is Working From Home Good for Introverts?
Some introverts might struggle in social situations and others might suffer in busy environments.
Whichever type of introvert you are, working from home solves both these problems, allowing you to enjoy the quiet of a home office and not have to engage in office chit-chat.
Remote working is great for those who suffer from shyness and anxiety also.
Busy office environments can be extremely overwhelming, even for the most confident person.
So, if you struggle, a work from home job that allows you to be in control is ideal.
Why are These Online Jobs Good for Introverts?
I'm someone who has struggled with social anxiety myself.
I love working at home as a freelance writer and have compiled a list of online jobs I think introverts and anxiety sufferers would enjoy.
The reasons I think these jobs are great for introverts include:
Can enjoy the peace of a home working environment
You are in control of your schedule and can work when it suits you
No need to take part in busy meetings, communication is done virtually
If you need extra training, take part in self-study courses and avoid stressful groups
Working remotely actually builds your confidence having to take control of your day
Online Jobs for Introverts – Final Thoughts
I hope you've found this article containing online jobs for introverts useful.
This list is not exhaustive, but a good place to start if you want a job that gives you control over your schedule and brings in money while you're at home instead of in a busy office.
Even if you're not an introvert, all of the jobs mentioned are a great way to earn a living on your terms.
Remote working is growing more popular each year, so grab your online job ahead of the competition.
15 Online Jobs for Introverts to Make $2,000+ Per Month
*Disclosure: I only recommend products I would use myself and all opinions expressed here are our own. This post may contain affiliate links that at no additional cost to you, I may earn a small commission.
Summary
Article Name
15 Online Jobs for Introverts to Make $2,000+ Per Month.
Description
15 Online Jobs for Introverts to Make $2,000+ Per Month.
Author
Publisher Name
Publisher Logo