Discovering how to find freelance writing clients is the first step to freelancer freedom.
You may have tried already and not had much success? Or maybe you've applied to a few of the low paying content mills?
Whatever your situation, this article will guide you through promoting yourself as a writer and how to land your first high-paying freelance writing clients.
You need a proactive approach to get work in the beginning. Some may be lucky enough to have success after a month, but for many, it can take three months or more.
I'm not saying this to scare you off. I'm just sharing a big dose of reality with you.
For me, it took three months of cold emailing 50 – 100 people a day before I got a client! I was ready to give up at the time, but 7 years later and now being a full-time freelance writer, I'm glad I hung in there!
So please don't give up if you don't get responses right away.
The more people you reach out to, the more your chances open up. And even if you don't get work initially, a prospective client may save your details and contact you further down the line.
This has happened to me many times.
How to Find Freelance Writing Clients as a New Writer?
To build a long term writing business, it's a good idea to build relationships with clients. Content mills are ok to get experience, but there comes a time when you'll want to move past the $5 for 500 words stage.
Job boards are one way to go, but competition is fierce and many projects will be singular. Below I'm going to outline a different approach, that will land you long term clients and higher-paid opportunities.
1. Cold Email Digital Marketing Agencies
When starting off as a new writer, I decided to target digital marketing agencies and SEO companies as I knew they needed content writers. And I didn't just wait around to see jobs posted, I reached out directly.
In Google, type in digital marketing agencies + your town/city. This is a good place to start, but next, you can target more towns and cities in your country and other English speaking countries.
Some of my best clients live in Australia and Thailand.
Click on each agency and reach out through the online form or grab their email.
Copy and paste the same email for each, unless you know something specific about the company. Your email should go like this:
Good morning/afternoon

My name's (your name) and I'm reaching out to offer my services as a freelance writer. I specialise in (your speciality) and have been writing for ___ years.

You can check out my samples here: (your website/portfolio/guest post).

If you need anymore information, please don't hesitate to ask. I'm always happy to jump on a call.

I look forward to hearing from you.

Regards

(Your name)
Reach out to as many agencies as you can in a day. Set yourself a goal that is achievable for you. I used to go for 50 – 100 a day, but if 20 works for you, that's fine.
Once you've exhausted all the companies showing up from the keyword; digital marketing agencies + your town/city and different towns/cities, you'll want to change the keyword to something like;
SEO companies + your city/town.

Many more digital marketing agencies will show up, that didn't show with the previous keyword.
This method literally gives you hundreds of agencies to apply to each day. By reaching out before they post on a job board, you create your own opportunity instead of waiting for it.
2. Cold Email Businesses with a Lapsed Blog or No Blog
Another little known way to pick up clients is by searching through local business websites and checking out their blogs.
Some will have a blog that has not been updated since 2015 for example and some may not even have a blog. These scenarios are golden opportunities for you as a writer.
Many businesses won't know the benefits of having an active blog to draw clients to their website. You can reach out to inform and offer to help.
Send an email saying something like this;
Good morning/afternoon!

My name's (your name) and I'm a freelance writer specialising in blog content for the last ___ years.

I came across your website today and although it looks great, I noticed you don't have a blog/don't have an active blog.

Did you know;

Companies with blogs produce an average of 67% more leads monthly than companies that don't blog
Businesses that blog get 55% more website visitors than ones that don't

So you can see how an active blog will bring you more leads and sales.

I'd like to offer my services as your blog writer. You can check my samples here: ______.

If you'd like to discuss this further, please email me back or I'm happy to jump on a Skype call.

I look forward to hearing from you.

Regards

(your name)
In this email, you're educating on the benefits an active blog will bring.
Here's an example of a lapsed blog: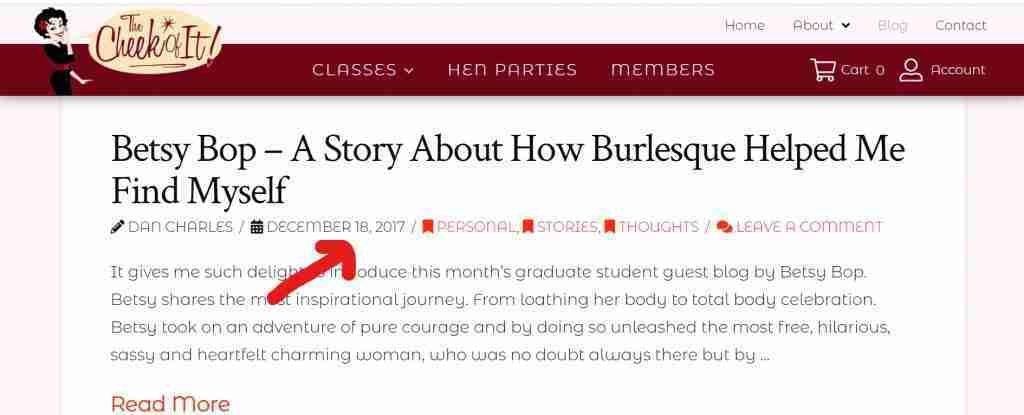 This is a London hen party website on the 3rd page of Google when I typed the keyword ''hen parties London''.
The blog hasn't been updated since 2017.
If you reach out and offer to update the blog, talk about getting their website onto the first page of Google and the benefits this brings.
3. Follow and Connect with Dream Clients on LinkedIn
LinkedIn is full of CEOs, successful business owners, entrepreneurs and everyone in-between.
It's likely your dream clients are all on LinkedIn. If you know who you want to write for, you can connect with people in your niche here.
Set up a great profile telling people what you can do for them.
Link to some samples and results.
Spend time daily following your dream clients and interacting with their posts. This gets you noticed and also shows you're supporting what they do.
After a short time, get the conversation going by reaching out and pitching your services. If the company is large, you can also find other employees and make a connection there.
If you get ignored, don't get disheartened. Remember; business owners are busy and probably get lots of emails.
Move on and brainstorm how you can get noticed with the next person you reach out to.
4. Reach Out to Other Freelancers About Working Together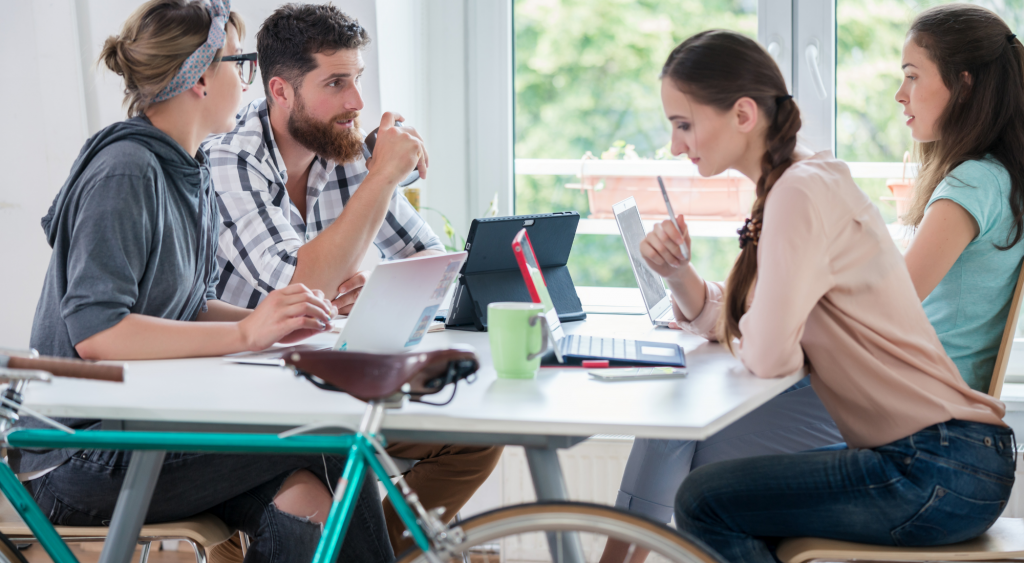 Do you know any freelance web designers, SEO experts, graphic designers, proofreaders, web developers, social media marketers or project managers? These people work closely with businesses and may be able to suggest you as a writer.
Having freelancer friends allows you to recommend each other for projects. Everyone loves a recommendation and prefers using someone they know is good.
If you don't have freelancer friends yet, start to network. Your network is your net worth as the saying goes.
Search for writing and freelancer groups on Facebook, Twitter and LinkedIn. Reach out to people and make a connection, don't just ask them to help you straight away.
Make a true friend and they'll help you for life.
5. Search for Opportunities on Facebook and Twitter
Just like on LinkedIn, businesses have a presence on Twitter, Facebook and other social media platforms. Follow the ones you want to work for, support their posts and strike up conversations.
Join blogging and freelancer groups and network with similar people. You may get talking to a blogger who needs help building their blog content.
Using Twitter chats is another way to network and find potential clients. These chats are recurring, scheduled chats, hosted by niche accounts.
Each chat has its own hashtag and usually features a specific topic. Have a search for blogging or freelancer chats and delve into discussions that could potentially lead to paid work.
6. Speak to Business Owners and Offer to Write for Free
Writing for free won't pay the bills, but it's a way to get a foot in the door and potentially get regular paid work.
This particularly works well if you're completely new and don't have a large portfolio to show off. You may find it hard to get well-paid work, before people trust you as a writer.
You can turn this around by reaching out to dream customers and offering to write for free, for an agreed amount of time or a certain amount of articles.
If you produce great content and show how nice you are to work with, at the end of your trial period, you may get offered a paid position.
If not, you can at least ask for testimonials and use these to build up your portfolio.
How to Find Freelance Writing Clients – FAQs
What if I still can't find freelance writing clients?
Make sure you are giving the above methods enough time. Like I mentioned – it took me three months of emailing every day before I got a client then more came more quickly. Many new writers give up after a few weeks of outreaching. The ones who persevere, generally become long-time, well-paid freelance writers.
Will I always have to pitch to get new clients?
This depends on you. If you build up a good reputation of producing top work and being easy to work with, you should get referrals from clients. Ask for testimonials and have a strong presence on social. Potential clients will check you out so it needs to be good to get people coming to you.
Can I really make a full-time living from freelance writing?
Yes, you can! Getting clients by cold emailing is really a numbers game. You will eventually get replies if your email outreach is persistent enough. The more you send, the better you'll get at it. Work hard to find consistent gigs, that my pay a little less but these will pay the bills.
What kind of writing can I do?
The beauty of freelance writing is there is so much opportunity! There are multiple categories for you to write in including;
Copywriting (landing pages and pages for websites)
Content writing (SEO articles, blog posts, newsletters)
Social media writing (writing posts for brand engagement)
Resume writing
Email marketing
Sales writing (leading a reader to buy)
Ad writing (Facebook, Google or Instagram ad copy)
How do I find good freelance writing jobs?
You can follow the information in this article to cold email businesses and digital marketing agencies. Other ways include: applying for jobs on writing boards and setting up profiles on freelancer platforms such as Fiverr, Upwork and PeoplePerHour.
Related read: 11 Best Freelance Writing Gigs For New Writers
How can I improve my freelance writing skills?
It's definitely worth sharpening your writing skills as a new writer. The easiest way to get better is to write every day! Start your own blog or write on free content platforms like Medium and Blog Lovin. Also, consider taking freelance writing courses to learn from experts. Sign up for 14-days free of writing courses on Skillshare here.
Related reads:
Is freelance writing an oversaturated profession?
No! It definitely is not in my opinion. With rapid advancements in technology and the rise of businesses being online, freelance writers are more in demand than ever. Business owners don't have time to write on their blogs, create emails, produce website copy and keep their customers engaged on social media. You can help with that.
What are some tips to market my freelance writing services?
As a new freelance writer, you should build a writing portfolio to show prospective clients. Once you have samples, you need to show them off and build credibility. Do this by building up your social media accounts and posting any content you produce.
Start a simple blog that shows you're credible and serious about what you do. Set up profiles on freelancer platforms and reach out to prospective clients on LinkedIn. The more places your writing services are visible, the more eyes you get on your services.
How else can I make money online apart from freelance writing?
Freelance writing is a lucrative profession, but it's smart to add new side hustles to your repertoire and expand your income. There are many ways to make money online including;
How to Find Freelance Writing Clients – Conclusion
Now you know how to find freelance writing clients as a new writer.
The freelancer life is a great one, but you do have to put in the work to find high paying clients.
Set yourself a goal of how many emails you want to send a day and stick to it.
Work on improving your writing skills and building your portfolio. Once you have these nailed down, you'll be credible when reaching out to people.
If you persevere, I have no doubt you'll have a steady stream of writing clients in no time.
Have I missed any methods of finding new writing clients?
Let me know in the comments below…
*Disclosure: I only recommend products I would use myself and all opinions expressed here are our own. This post may contain affiliate links that at no additional cost to you, I may earn a small commission.
Summary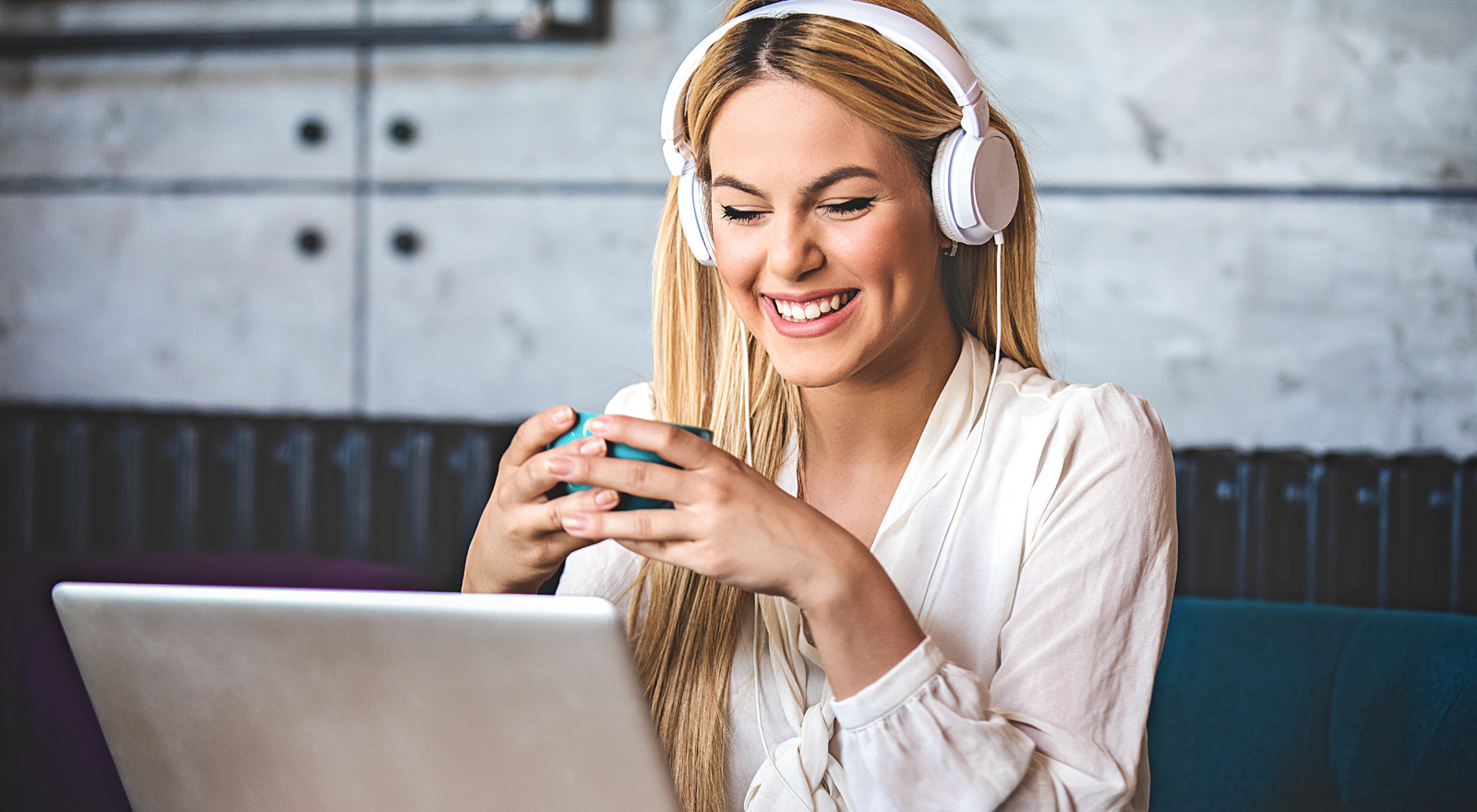 Article Name
How to Find Freelance Writing Clients as a New Writer
Description
Article showing how to find freelance writing clients as a new writer.
Author
Publisher Name
Publisher Logo