Last Updated on June 22, 2023 by Katie
Today we'll look at legit work from home jobs that pay weekly.
Maybe you need extra cash fast. Or you're looking for a complete career change and want money flowing in regularly. I totally get it.
I've tried out many online jobs and side hustles. Some were successful and some I learned a lot from and realised wasn't for me.
The good thing about many work from home jobs is that they are entry level. And the majority are flexible, letting you set your own schedule, and work when it suits you.
This totally beats a 9-5 right? If you have kids, you can work with them at home. Or if not, you can work while travelling and have the freedom to start that new hobby you've been thinking about.
Remote jobs often require workers for data entry, freelance writing, editing, customer service, proofreading, transcription and many other simple tasks. Some companies pay monthly, which may not be enough for some people.
If you're looking for legit work from home jobs that pay weekly, take a look at the opportunities below.
Summary of the Best Work from Home Jobs that Pay Weekly
Freelance Writing
Sell Services on Freelancer Marketplaces
Data Entry
English Tutoring
Appointment Setting
Virtual Assistance
Social Media Management
Website Testing
Online Moderator
Twitter Affiliate Marketing
Customer Support
Review Calls for Humantic
Focus Groups
Mystery Phone Shopper
Microtasks on MTurk
Transcription Work
Translation
Delivery driver
Online Surveys
53 Legit Work from Home Jobs That Pay Weekly
Before committing to any online job, make sure you do research.
Occasionally, there are scams online and people who take advantage of job seekers.
Always research the company, read reviews, do a Google search for other comments about the company (reviews can be faked) and read through their onboarding process.
Here are 53 legit work from home jobs that pay weekly:
Writing Jobs That Pay Weekly
Writing is one of the best work from home jobs that pays weekly.
Freelance writers are in demand. Many businesses need content for their blogs, websites, social media, and email campaigns and don't have time to write it themselves.
If you have niche knowledge like technology, marketing, medical, business, social media, finance, parenting or something else, you can apply to write for a specific market.
I've been a freelance writer for over 7 years. And, the one thing that drew me to it was the freedom to work from anywhere, on my own schedule.
I've worked from beach huts, airport terminals, cafes and city restaurants around the world and loved every minute of it.
My advice is to take on lower-paying jobs in the beginning for the experience. Then after you get testimonials, put your rates up and apply for better writing gigs.
You can send out cold pitches to digital marketing agencies and business owners on LinkedIn to get your first clients. Or apply to the larger content platforms.
If you're new to the writing industry, learn how to become a writer with no experience.
Find freelance writing jobs that pay weekly on these sites:
BloggingPro is a job board updated daily with paid blogging jobs, freelance writing jobs, SEO writing jobs and editing jobs from around the world.
You'll find many legit work writing jobs that pay weekly on this site, depending on who you work for.
Click on each job posting individually to read through the writer requirements. If it suits you, click "apply for job" and send off your resume.
ProBlogger is another popular freelance writing job board that posts many part time, full time, contract and freelance job posts daily.
On writing this, the platform had 151 active jobs available in the last month and 7,581 successful job posts which is increasing weekly.
Have a scroll through the job offerings and apply for any that pay weekly.
This content platform pays $50 per article writing web content for different brands around the world.
They have a variety of legit writing jobs that pay weekly including needing articles written in the automotive, science, technology, travel, education and health niches.
To become an Online Writing Jobs freelancer, you need to:
Fill out the application form
Submit a custom writing sample
Submit a completed tax form
Submit a valid copy of your ID
Your application will be reviewed and if successful, you'll be contacted with the next steps.
iWriter takes on freelance writers from around the globe including those in America, Asia, Europe and Australia.
As an iWriter, you're free to work as many or as little hours as you want and you're free to write about the topics you're passionate about.
To get started, fill out their online application form that includes your basic information and two 200 word writing samples.
Payments are made weekly every Tuesday via PayPal.
Textbroker pays writers depending on their star rating. This ranges from 1.5 to 5 cents per word.
Every article you write gets evaluated between 3 – 5 stars so as you get better, you can earn more. Plus you can choose orders from the OpenOrder pool, the DirectOrder and TeamOrder pool which vary in pay.
To calculate your OpenOrder earnings you can use the handy calculator provided.
They're currently accepting writers from UK, New Zealand, Australia, Canada, South Africa and Ireland. Click the "register as an author" button to sign up.
Writing jobs are paid weekly via Paypal when you reach a balance of $10.
Hire Writers isn't the highest paying writing platform but is a good place to get experience as a beginner.
Pay is up to $20 per article once you become an established writer. Work as much or as little as you want and write about the topics you choose.
Get bonus payments when you do a good job and you can bump up your earnings by completing extra tasks such as proofreading, research and article rewriting.
Pay is made every Friday via PayPal as long as you have at least $10 in your account.
Clear Voise is an established platform that connects freelancers with businesses that need work done.
On the site, you can create your own freelancer page with your CV, custom sections, headline, images and personal branding. By joining their talent network, your CV will be matched with jobs, plus you can pitch to clients.
You set your own rates and can choose to get paid weekly via PayPal once the finished assignment has been approved.
Get a Copywriter is one of the top work at home writing jobs that pays weekly.
Work on this site includes:
Writing
Editing
Keyword research
Working here means you'll have a consistent workflow, won't have to bid on jobs, there are no fees and you have total flexibility to work as much or as little as you like.
Pay for 1,000 words is anywhere between $55 up to $176 for expert material.
To apply, fill out the form, pass the English proficiency test, submit writing samples and wait to get verified.
---
Further reading:
---
Sell Services on Freelance Marketplaces
Freelance marketplaces like Upwork and Fiverr have millions of clients looking to pay for services.
These may include writing, editing, website design and maintenance, social media marketing plus many more unusual skills like cartoon drawings and rent a text friend for two days (yes really!).
Anyone can set up an account on either and offer specialised skills for a fee. While Upwork and Fiverr are similar platforms, they work slightly differently:
Fiverr: You set up a profile showing the service you offer. Set your rates and wait for customers to contact you. Customers will buy your gig and communicate details through chat
Upwork: Set up your profile and scroll through available jobs posted by clients. Send a proposal to any jobs you'd like to get. If successful, you may have to go through a simple interview and contract signing
You can sign up for one or both platforms to increase your success rate. Focus on building a great profile filled with relevant keywords which helps you be found.
Fiverr releases money earned 14 days after a project is completed.
Upwork releases payment after the work is done for fixed-price gigs and every Thursday for hourly paid projects.
Further reading: How to Make Money on Fiverr Without Skills (15+ Easy Gigs)
Data Entry Jobs that Pay Weekly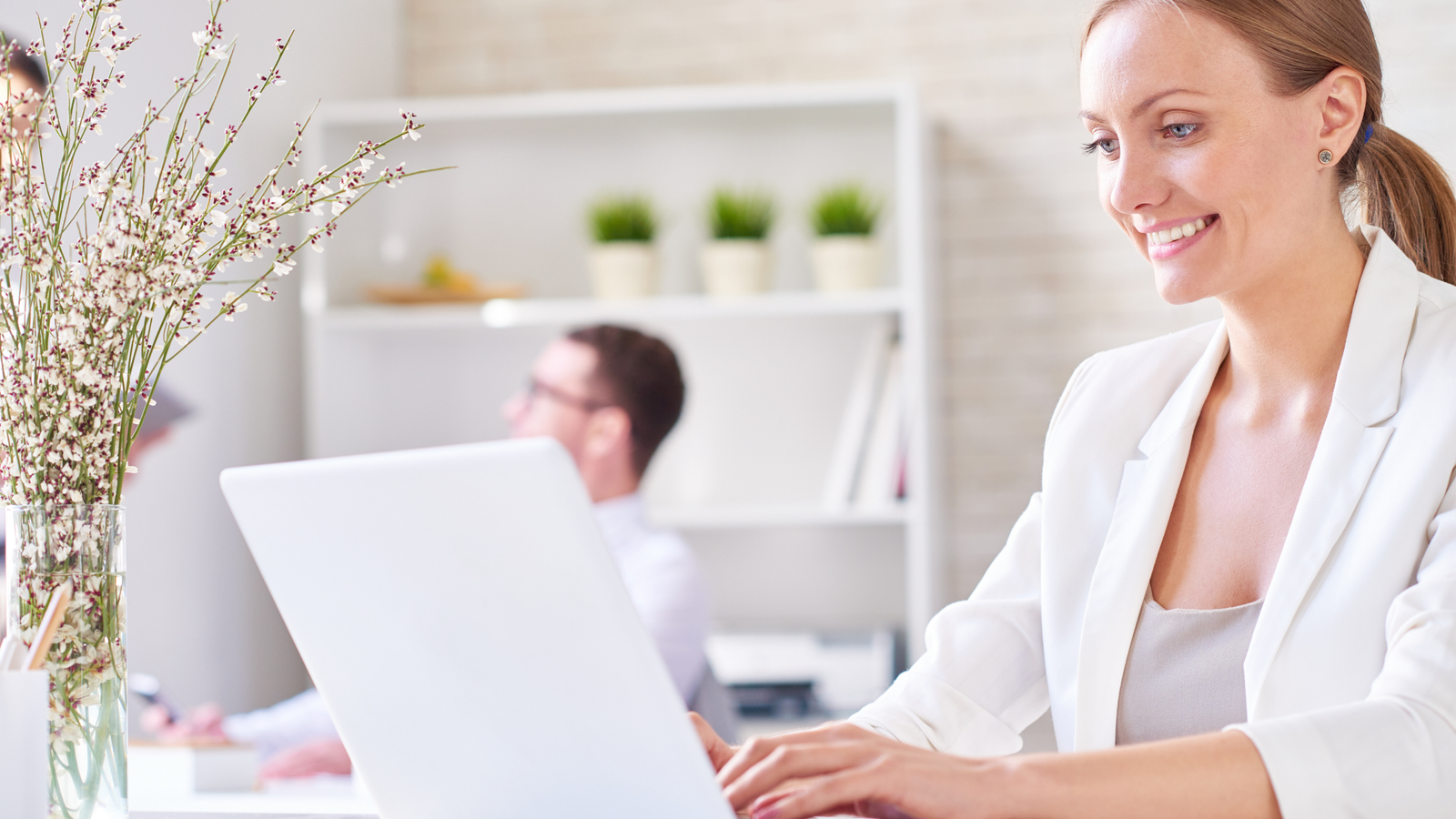 Data entry work involves adding information to spreadsheets.
This means you'll need to be proficient at using software like Word and Excel Spreadsheet. Fast typing skills are also required, plus the ability to concentrate on one project for a length of time.
Data entry work is paid per amount of keystrokes or per hour. Rates will vary depending on who you work for. This type of work is a good starting point for beginners online.
It's not the highest pay, but the work gives you experience that could lead to better-paid positions.
Check out these companies that need data entry workers:
Clickworker is always looking for people who can create content, test apps, make short videos, correct texts, perform internet research and categorize data.
You can sign up to be a Clickworker for free and decide when and how much you work. All you need is a computer and a strong internet connection to apply.
To get started you need to:
Sign up to Clickworker
Fill out your profile
Complete short assessments
Get assigned work depending on your results
Get paid weekly or monthly
You can even download the Clickworker app and earn money on the go from your smartphone.
SigTrack is a database that links campaigns with crowdsourced data entry workers.
To work here, you must provide proof that you are a US resident but DO NOT reside or work in California or Massachusetts.
Other worker requirements include:
Windows 10/11 or MacOS 10.15+
High-speed internet
Single 4k monitor or a second 1080p monitor
Pay is made weekly on Friday to your PayPal account.
Further reading: 20 Best Data Entry Sites for Beginners Hiring Today 2022
English Tutoring Jobs that Pay Weekly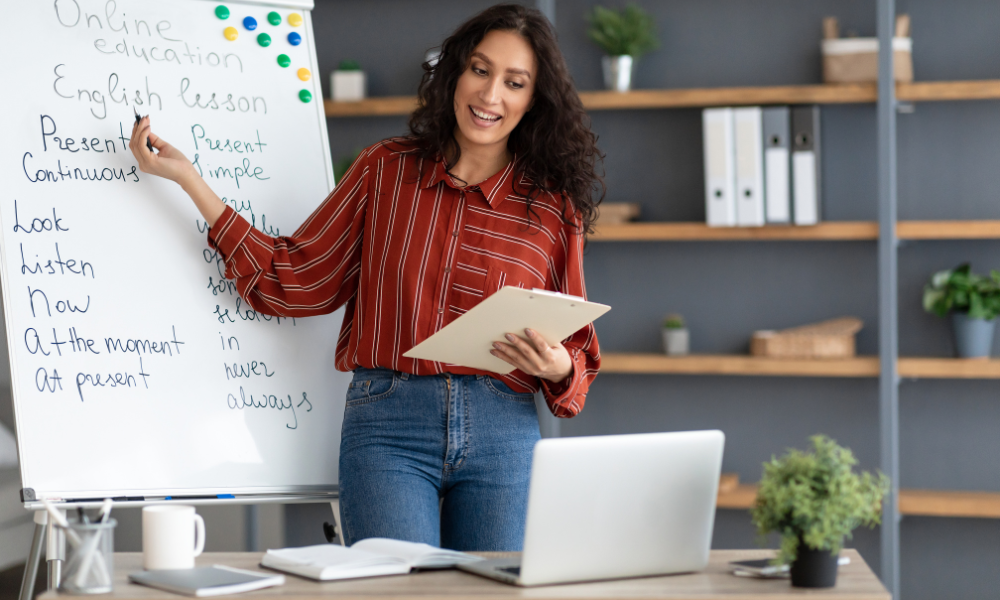 If you love kids and have great English skills, tutoring is one of the best work from home jobs that gets paid weekly.
Many platforms take on teachers with no experience, although some will require you to have a degree or some sort of qualification.
Each company has a different payout schedule. But sign up to multiple so you receive payouts every week.
English tutoring platforms that pay weekly include:
VipKid needs totors to teach English online from the comfort of your home.
You can set your own schedule and teach when you want, with no minimum hour requirement. Lesson plans are provided for you so you can focus on teaching.
Their tutor requirements include:
A bachelors degree
At least 2 years teaching experience
Legally eligible to work in the US or Canada
A computer with fast, reliable internet
Pay is $14 – $22 an hour depending on your experience and you can choose to be paid weekly, bi-weekly or monthly.
Cambly is one of the easiest places to teach English online even with no experience, no teaching certificate and no bachelor's degree.
It's one of the legit work at home jobs that pays weekly and you can tutor at any time of the day, depending on your preferred schedule.
Pay is $10.20 per hour for Cambly and $12 an hour for Cambly kids and pay is made every Monday via PayPal.
Skooli is an online teaching platform that hires teachers for full and part-time positions.
As a Skooli tutor students can schedule sessions with you or you can accept instant sessions whenever you're online.
On the platform, you can set up your own teacher profile that highlights your expert subjects. To become a Skooli tutor you need:
Bachelor's degree or higher
Government-issued teaching license
Specialized instructor qualification (eg: maths or business certifications)
Payments are made every Friday for the previous week's hours worked.
Nice Talk is a Chinese English language learning platform that provides students instant access to fluent English speakers via video chat.
You can enjoy flexible work hours and tutor on your own schedule.
Pay is made via PayPal every week, once you've earned $20 or more.
Chegg needs tutors to assist their millions of students online.
They ask you to verify your educator status, connect your PayPal account and share your study guides such as quizzes, practice exams and other study material, while retaining copyright.
You get paid 5 – 10 days after your uploaded materials are approved.
Here you can make money online by answering homework questions via text and messanger.
Some tutors reportedly earn up to $7,500 USD monthly on this platform. Tutors are accepted from all over the world and can choose the hours they want to work.
The top tutoring subjects include accounting, health and medical, law, psychology, algebra, science, business, chemistry, statistics and more.
Payments are made in 72 hours.
Preply is an online tutoring platform that allows you to set your own rates and schedule.
On average, tutors charge $15 – $25 an hour. You can even attend free training webinars and get tips to upgrade your skills.
No experience or teaching certificate is needed to start working on Preply and there is a steady stream of new students to help out.
Preply takes a 33% commission from every student you teach which lowers the more hours you teach on the platform.
Pay is made through PayPal and earnings can be taken whenever you like.
---
Further reading:
---
Appointment Setting Jobs that Pay Weekly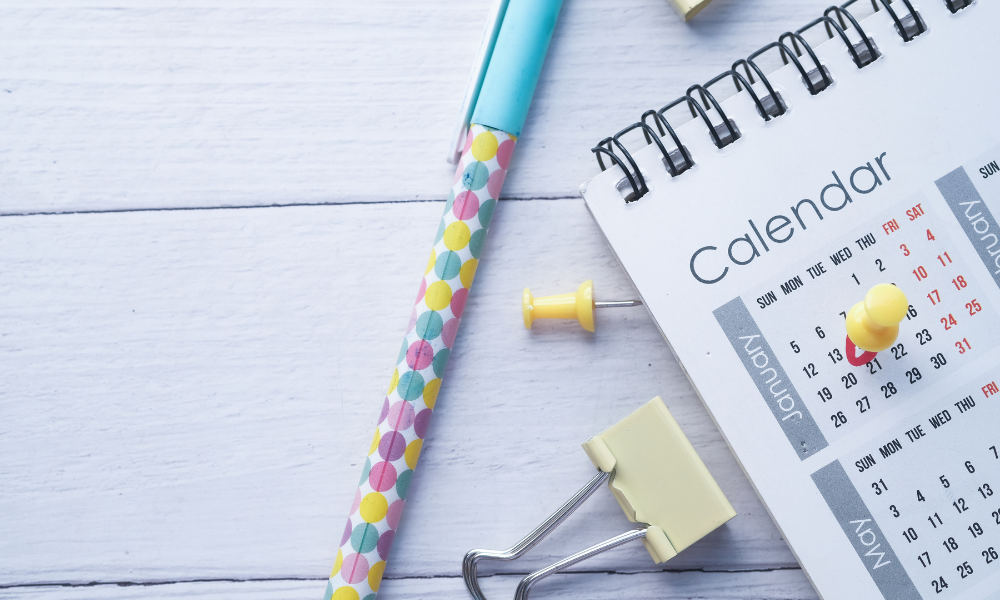 Appointment setting is a great work from home job that could become a full-time career.
The work involves cold calling and scheduling appointments for businesses. If you have great phone skills and don't mind working on the phone for 3 – 6 hours a day, this job could be for you.
One platform that needs appointment setters is Blue Zebra. They do ask that you have 5+ years of experience in a similar role and live in the United States to be considered.
Pay is $15 per hour to start but will go up once you show great results.
Virtual Assistance Jobs that Pay Weekly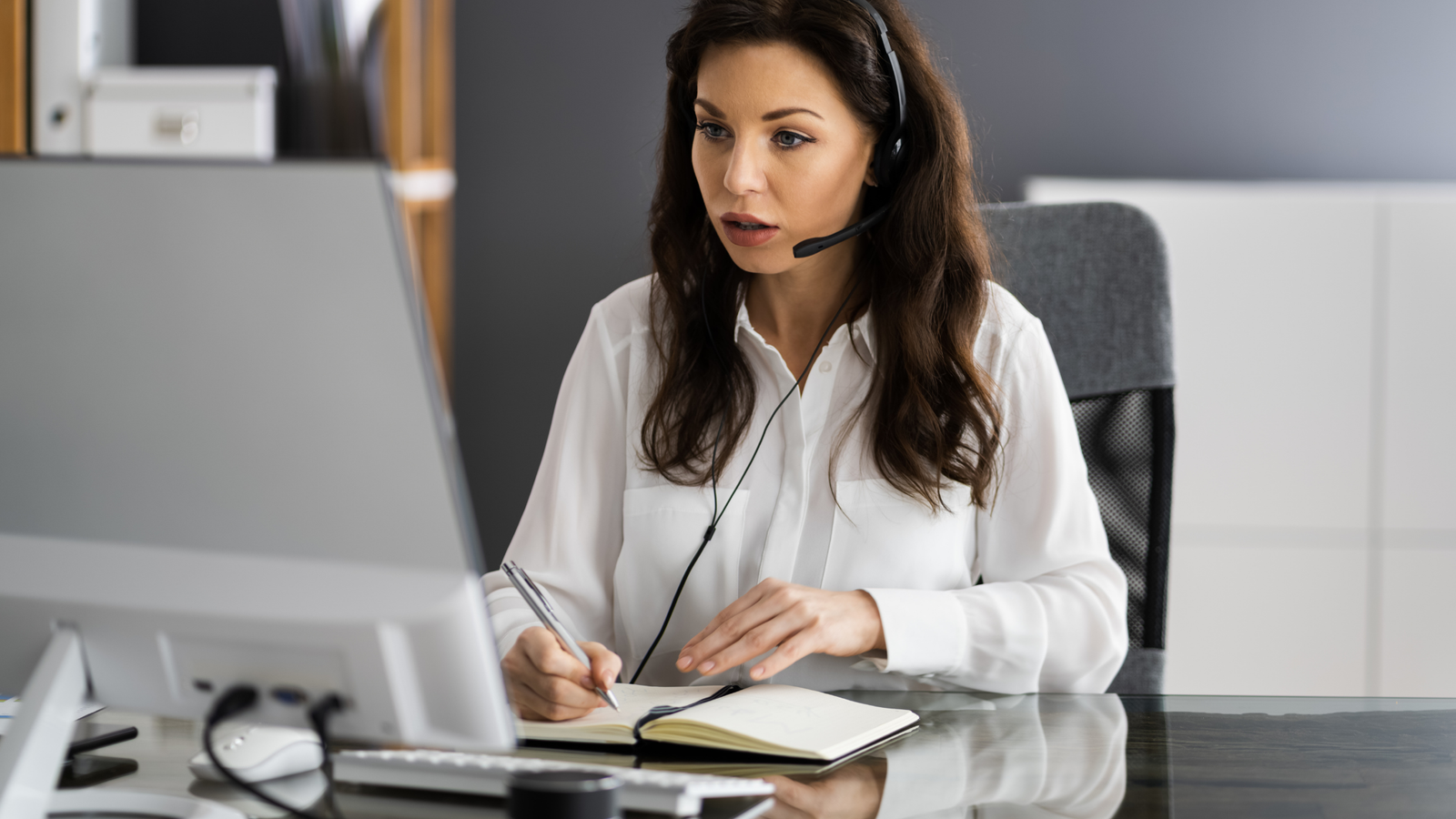 Virtual assistance is one of the legit work from home jobs that pays weekly.
Pay can range from $20 – $50 or more an hour, depending on your experience and who you work for. If you have specialist skills and freelance as a virtual assistant, you can demand a higher rate.
Your role as a virtual assistant may ask you to manage emails, plan events, post on social media, book appointments, complete admin and data entry tasks, reply to customers and more.
This type of work is usually flexible allowing you to work the hours that suit you. But, some businesses may require you to be available at certain times.
Companies that are hiring virtual assistants include:
Fancy Hands hires thousands of virtual assistants to help their clients get things done.
If you have a fast internet connection and the ability to use basic online software and websites, this could be the job for you.
Pay is made per task and can earn you anything between a few cents up to $15. Work includes scheduling appointments, internet research, making calls, organising email inboxes and more.
You can choose your own hours and pay is made every other week on Tuesdays.
Smith.ai hires virtual receptionists which are very similar to virtual assistants.
To work here you'll need strong typing skills, computer literacy and a fluent level of English. Work hours are flexible, pay is weekly and you can choose to work full or part time.
Jobs you'll be asked to take care of include:
Taking messages
Transferring calls
Booking appointments
Collecting payments
Answering calls and talking via web chats
Pay is $11/hour for those outside the US and $15/hour for those inside the US
Further reading: 21 Legitimate Virtual Assistant Jobs Hiring Today ($3,000-$5,000/Month)
Social Media Management Jobs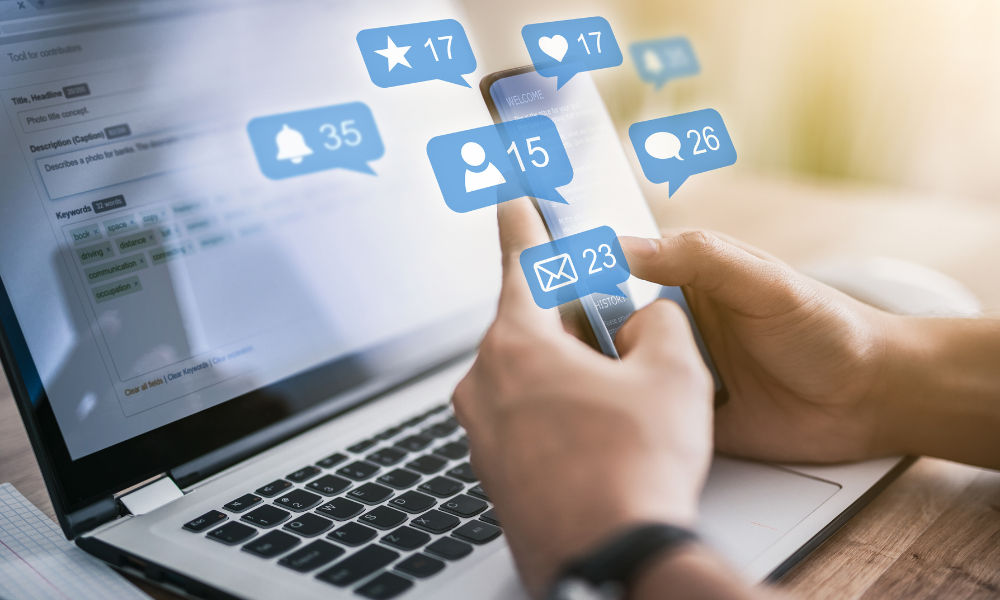 Do you love scrolling on social media? Have you built huge audiences on one or more platforms?
If you answered yes, making money as a social media manager should be a breeze. Many business owners don't have time to manage multiple social accounts and need someone to do it for them.
Social media managers can work from home or in a remote location such as a coffee shop.
If you'd like to do the same, outreach to businesses on LinkedIn, or search remote job sites for work advertised. The job may include creating content for social platforms, building follower count and replying to comments.
Website Testing Jobs that Pay Weekly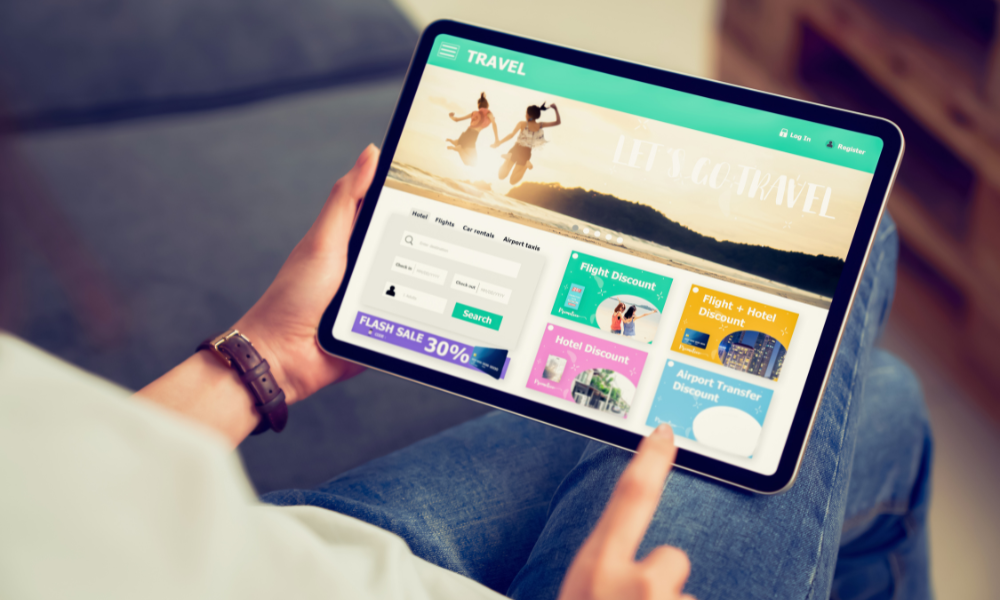 If you're looking for the best work from home jobs that pay weekly, website testing is worth checking out.
The work is easy, pay is usually $10 for a 20-minute test ($30 per hour) and you can work when it suits you.
Website testing involves you completing a simple task on a website to give feedback on the experience. Why do companies pay for this?
Well, businesses want to know if their website is user friendly. If it's not, they'll be losing customers and need to make improvements.
To make money website testing, contact the companies below:
User Testing needs website testers to influence the latest brands, companies and innovative technologies.
To become a tester you need to:
Submit your email and take a practice test
Answer screening questions to get matched with opportunities
Look out for new tests and share your optinions
Pay is $10 – $20 per test and made via PayPal.
Testing Time needs people to test new products and services, share their opinion and get paid for it.
Products that need testing are often websites and new apps. You'll have the option to give your feedback via Skype or in-person.
Pay is up to $60 an hour and your money will be released 7-10 days after the test is finished.
User Feel pays participants to test out websites and online stores and give their feedback.
An example test might be to visit a store, find a particular product and navigate through the payment process. Afterwards, you'll be asked questions about your experience.
How easy or hard this is will give the owner information on how to improve their customers journey.
Tests pay $10 and usually last no longer than 20 minutes. Payment will be made via PayPal the following week.
Learn more in this article detailing 25 best product tester jobs from home no experience required.
Online Moderator Jobs that Pay Weekly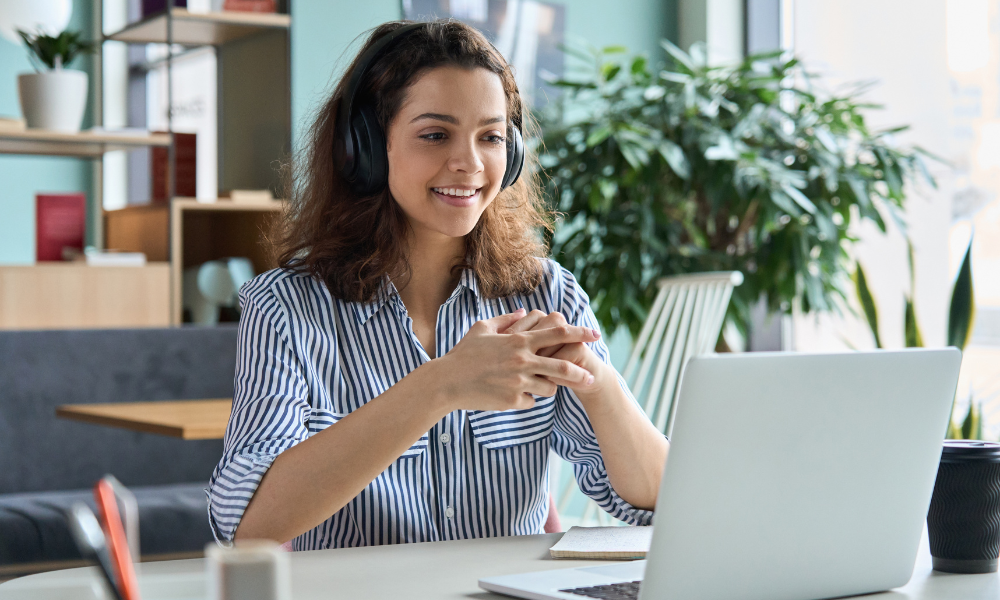 This is another great option for legit work from home jobs that pay weekly.
Online moderators are required to moderate forums, chat rooms, social media pages and blog comments for businesses or solopreneurs.
While the main role is keeping the peace and ensuring spam, hate speech and abuse is kept to a minimum, the role also helps to protect a brands image.
Online moderators must be good communicators, be friendly and diplomatic and have proficient typing skills.
According to research, moderators make $10 – $20 per hour, but this will vary depending on who you work for.
e-Moderators offers high quality chat moderation services for adult social networks.
They need people to work as moderators and earn up to 24 cents per message. While this isn't a lot, it will add up over the hours you spend moderating.
According to the platform, the average salary of their moderators is 350 euros a week.
When you start as a moderator, you'll be given access to a tutor who can answer any questions you have.
Pay is made weekly and they work with most payment methods.
Twitter Affiliate Marketing
While this isn't technically 'a job', affiliate marketing on Twitter is a way earn a serious amount of money.
Many people make side hustle cash and others I know earn $10K+ every month from tweeting. Crazy right!
You can get paid weekly by tweeting about useful products on your timeline. First, take the time to build up an audience and connect with people.
You can make sales with a small following, but a bigger audience will get you more sales. To start affiliate marketing you should:
Buy a quality course on Twitter
Apply what you learn
Document results in your tweets
Talk to people in the DMs and offer help
Affiliate for the course and make money when people buy through your link
Gumroad pays affiliates weekly on Fridays
---
Learn more here:
---
Customer Support Jobs that Pay Weekly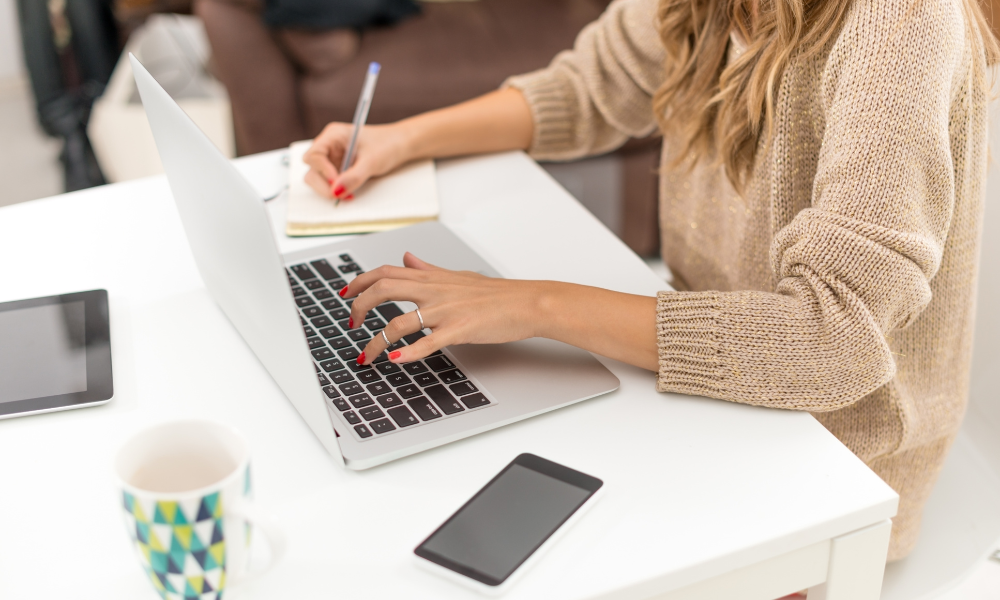 If you're still looking for legit work from home jobs that pay weekly, Customer support is worth checking out.
Customer support or chat support is the process of engaging with customers and answering questions on behalf of a business.
You'll need excellent communication and typing skills, plus the ability to problem-solve. You'll be dealing with many enquiries and complaints daily, which need dealing with in a professional manner.
Some companies may provide training for their customer support agents. Others may require you to show you've had experience.
Here are customer support jobs that pay weekly:
VIP Desk offers tailored solutions for brands to enhance their customers experience.
They take on workers from all over the US, give training and offer incentives and paid holidays.
This company hires contracting phone agents with excellent written and verbal skills.
You must be able to commit at least 10 hours per week and be available for half that time on evenings and weekends.
Your core responsibilities will include:
Cold calling
Verification calls
Appointment setting
B2B lead generation
Survey questionnaires
Customer service overflow
This company is hiring telephone mystery shoppers that don't mind talking on the phone.
You must have attention to detail, great listening skills and great writing skills. No previous experience is necessary, but you must reside in the US and be over 18 years of age.
Pay is $5 for a 5-10 minute call and you will have to fill out a feedback form as well.
Pay is made in 7 business days or less.
Keely Connect hires work from home customer service reps.
They've worked with some big brands, including Apple and regularly manage the customer care operations for Fortune-ranked operations.
Payments for work completed are made weekly.
Infocisions needs work at home call centre representatives and bilingual inbound and outbound call workers.
To be a successful candidate you must be a resident in one of these states:
Alabama
Colorado
Georgia
Indiana
Kentucky
New Mexico
Ohio
North Carolina
Oregan
Tennessee
Texas
West Virginia
Pennsylvania
You'll be required to have a laptop, strong internet, headset, webcam and to be available for online training.
Payments are made weekly for the prior weeks work.
Broadpath customer care reps are responsible for responding to product enquiries, product troubleshooting and service enquiries.
You'll be expected to have at least 3 years of customer service experience, a reliable internet connection and strong multi tasking skills.
They are currently hiring for multiple customer service roles.
Review Calls for Humantic
A simple work from home job is becoming a professional call reviewer.
Work requires you to listen to a phone call between a customer and a business and reviewing what you hear.
Businesses pay Humantic for this service, to review their customer support and learn where improvements are needed.
If you'd like to make money reviewing calls, sign up for free on the Humantic platform. You'll need a verified PayPal account and to fill out some details when prompted.
Pay is not that high, starting at $1 – $4 per call. But it's easy money to just listen and talk about what you've heard.
Focus Groups that Pay Weekly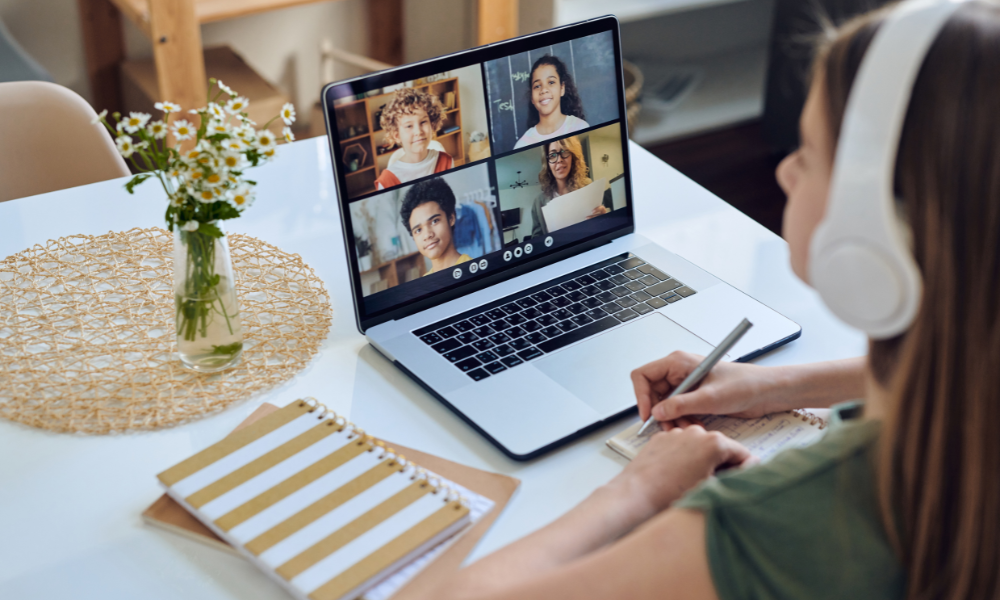 Taking part in focus groups actually pays very well. Reportedly, some companies pay $100 – $500 per hour for your time and opinion in niche focus groups.
Businesses pay research companies to hold focus groups with their product or service as the talking point.
They use this feedback to develop or improve their products. If you have extra time on your hands, this is a legit job that pays weekly. You may be asked to test some products at home, but some focus groups may ask you to travel to where the discussion takes place.
Either way, there's good money to be made here so it's well worth it! Try signing up with these companies:
Respondent is a research company that pays you for answering questions in your areas of interest.
All you have to do is create and personalize your profile with your skills and interests. Verify your employment and get matched with research studies based on your experience.
Pay varies between $150 – $750 an hour, depending on your areas of expertise.
They're currently looking for:
Software developers
Marketers
Executives
Enterprise software users
Business owners
Sales and support workers
Use your Facebook or LinkedIn profile details for verification. Pay is made through PayPal once a study is complete.
User Interviews connects researchers with willing participants who want to make money with focus groups.
To get started, you have to create an account, fill out your details and wait to get matched with studies.
Pay varies depending on the study. But most let you choose between cash or online gift cards.
After participating in a study, you'll receive an email encouraging you to 'redeem your incentive'. It should be paid into your account within 10 business days.
This company needs participants to share their opinions on products and services they use everyday.
You can choose whether to participate by phone, online, in-person, or on the go. Anyone can take part including consumers, professionals and those with medical conditions.
This company allows you to participate in many ways including:
Field studies
Diary studies
Usability testing
Phone interviews
Online focus groups
Online surveys
Participants come from all backgrounds such as new to the web, IT professionals, those with disabilities and people from all over the world.
Pay is $50 – $150 per study and is paid the week after completion.
Further reading: How to Make Money With Focus Groups (Up to $300/Hour)
Mystery Phone Shopper Jobs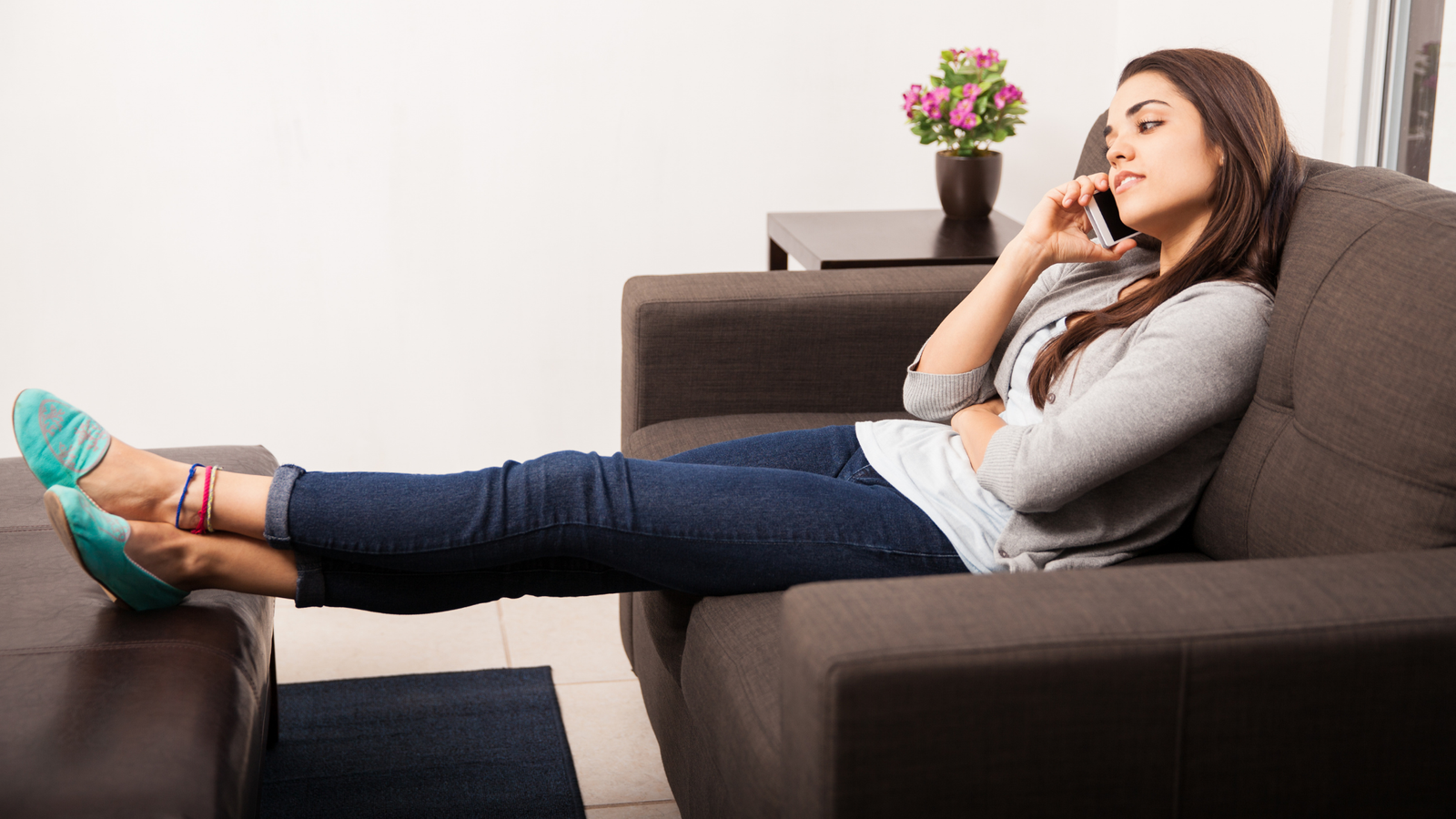 Some mystery shopper jobs require you to physically go into a store. But many need shoppers that work from home, calling up stores and acting like a customer.
You'll be told who to call, and what questions to ask and you'll give your feedback on your experience.
This helps shop owners learn how their staff are performing and what needs to be improved. Secret Shopper is a well-known mystery shopper company that hires home-based evaluators.
Pay is $15 – $25 per shop and no previous experience is necessary.
Micro Tasks Jobs on MTurk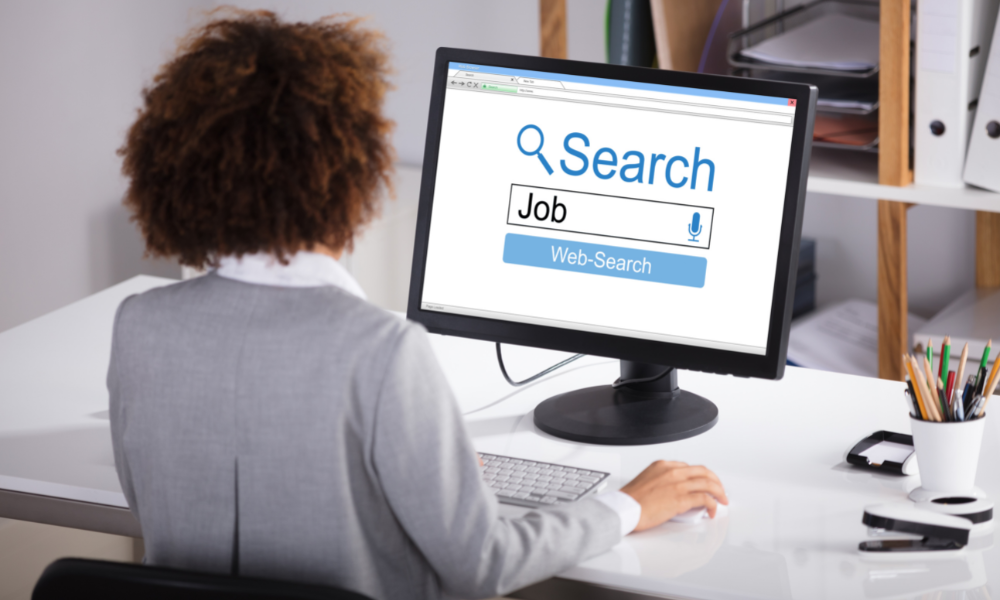 MTurk (Amazon Mechanical Turk) is a crowdsourced marketplace distributing small tasks that need completing for companies.
Some jobs may involve moderating content, researching information, data entry, categorising products or images and more.
Sign in through your Amazon account or click to create a new account. Once inside, you'll be asked for your email address and to fill out the Amazon Mechanical Turk Participation Agreement.
Once accepted you can complete jobs and get paid weekly through Amazon payments or gift cards.
Transcription Jobs that Pay Weekly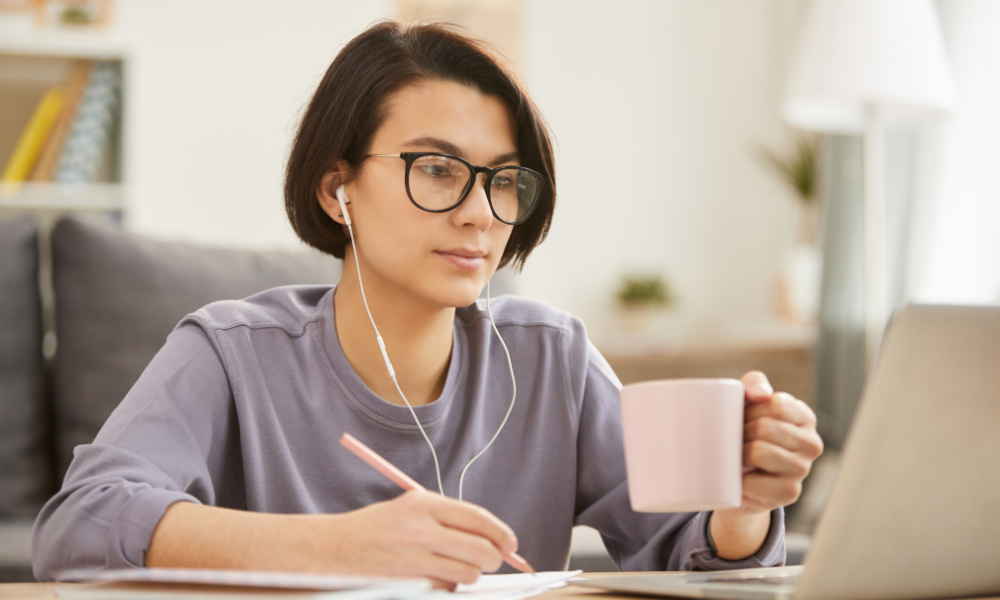 Transcription work is one of the most legit work from home jobs that pays weekly. It's fairly simple needing you to listen to audio files and type out what you hear.
Many companies take on beginners, but you will have to complete a short test.
Make sure you have a decent typing speed and accuracy, plus the ability to concentrate when multiple people are speaking.
Improve your skills on the free platform Typing Test if you haven't typed much for a while. Once you're confident, check out these platforms for work:
Rev is one of the best transcription jobs that pays weekly via PayPal.
They need freelance transcriptionists and captioners who have a computer, strong internet connection and excellent English language skills.
To get approved for work you need to sign up, take a quiz and submit a transcript. Make sure you read Rev's styling rules before you get started.
Babbletype hires transcriptionists and translators who have great language skills, excellent listening skills and brilliant typing accuracy.
They are very selective about who they hire so make sure you know your stuff before applying.
TranscibeMe is one of the best legit work from home jobs that pays weekly.
They offer freedom and flexibility to work when it suits you and they allow you to grow your career with advancement opportunities.
To become part of the team you need to create an account, connect your PayPal and take the entrance exam.
Pay is made weekly into your PayPal account once you reach $20.
Quicktate needs transcriptionists to transcribe memos, letters, voicemails, legal files, medical files, conference calls and other audio files.
Quicktate pays through PayPal every week on Mondays.
Go Transcript takes on transcriptionists from all over the world.
They are an established transcription and translation company that has plenty of work available. Pay is $0.60 per audio or video minute and workers earn on average between $150 and $1215 a month.
You can choose the jobs you work on and get paid weekly via PayPal.
---
Further reading:
---
Translation Jobs that Pay Weekly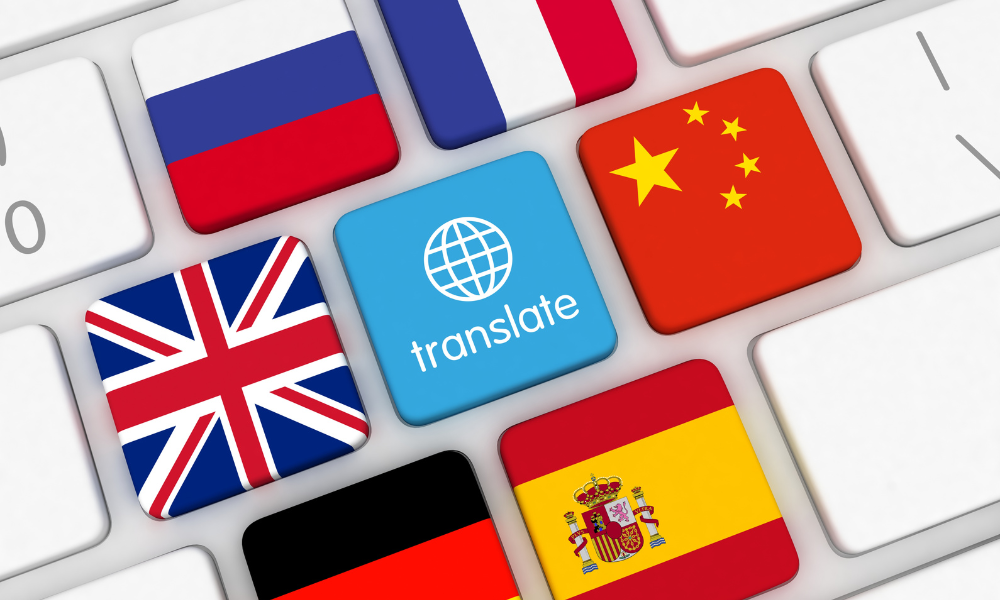 Translation is a legit work from home job that pays weekly.
If you speak more than one language, you have a huge opportunity to make extra money.
Translators are needed for many industries including marketing, medical, business, financial and education.
Because of the skill involved, you could easily make $35 upwards an hour. Plus, many translation companies pay weekly and allow you to work from home.
To make even more cash, consider setting up as a freelance translator and set your own rates! To get started, check these companies:
Stepes is a chat-based translation app that hires remote interpreters and translators from around the world.
If you speak multiple languages and want to work from your smartphone, this is the ideal gig for you.
Payment is added to your online wallet everytime you complete a translation job and you can withdraw your earnings on any day at any time!
One of the best legit work from home jobs that pays weekly, Speechpad is a company providing translation, transcription, captioning and editing services.
You can work when you want, for how long you want and choose the jobs you work on.
Pay is made twice a week via PayPal, regardless of how much you earn.
Unbabel is a translation company that has six global hubs in NYC, Pittsburgh, Lisbon, London and Berlin.
To work for this company you must:
Fluent English and near native level of a target language
Masters's degree or higher in general linguistics
Payments are sent out weekly to your PayPal account.
Driving Jobs that Pay Weekly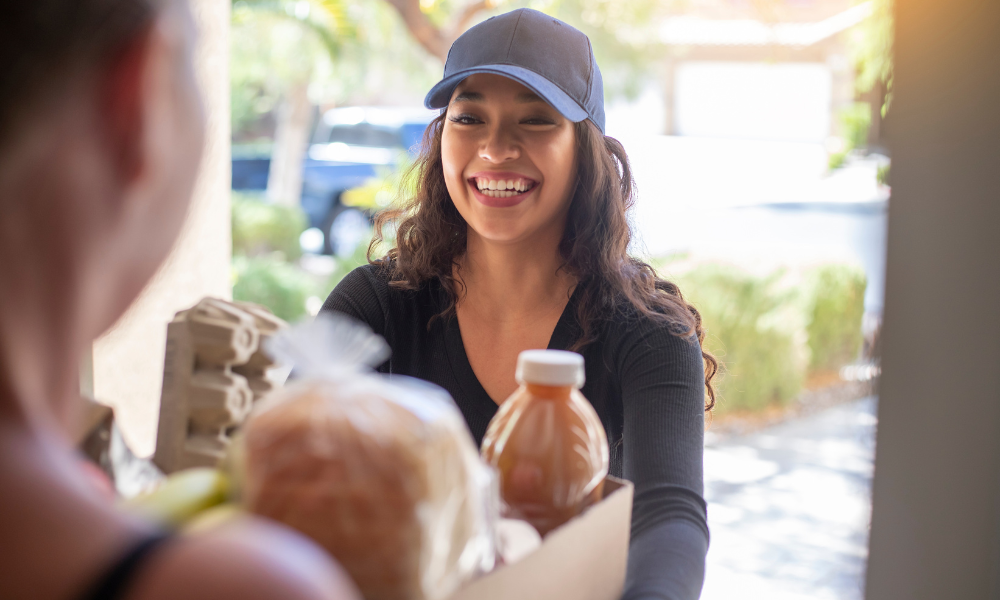 Do you have a car and a few hours a day of spare time?
Delivery driving is a simple and fun way to earn full-time or part-time cash. There are many delivery companies that take on drivers with minimal experience. These include:
DoorDash needs delivery drivers to deliver food and drink in the US, Canada and Australia from a number of restaurants and convenience stores.
The work hours are flexible allowing you to start and stop when you want. Choose whether or not to accept orders and earn extra with challenges and promotions.
You earn a base pay plus tips. Payments are made to your account weekly.
Learn more: How to Make Money with DoorDash ($500/Week in Your Spare Time).
Lyft is a transport company that allows drivers to set their own hours and earn on their own terms.
While this is not exactly a work from home job, you are your own boss and can manage your own time which is nice.
You can cash out your earnings whenever it suits you, daily or weekly.
Postmates needs drivers to deliver food, drinks and groceries all over the US.
To get started, all you have to do is download their app and sign up with your email address.
Pay is made to your bank account every week and drivers reportedly earn up to $27 an hour.
Online Surveys that Pay Weekly
One of the most legit work from home jobs that pays weekly is online surveys.
Giving your opinion in surveys and completing other short tasks is a great way to earn side hustle cash.
Some even give you cash just for signing up like these companies:
Swagbucks pays you free gift cards and cash for taking surveys, watching videos, shopping online and many more simple tasks.
Its free to join and you can sign up and start earning in just a few minutes.
Pay is made instantly as soon as you've completed a task.
Join Opinion Inn and get a $10 bonus just for signing up!
They've paid members to date over $3,961,235 and you can claim your part of that. Opinion Inn will pay you for your opinion, depending on your likes and interests.
Every time you earn it will be credited to your Opinion Inn account which can be redeemed daily or weekly once you hit $25.
---
Further reading:
---
What Skills Are Needed to Work at Home Successfully?
Before applying for the legit work from home jobs that pay weekly, you first need to ensure you have the right skills.
Home-based opportunities are growing year after year and it's set to keep rising.
There's never been a better time than now to get skills to work online. But what are the right skills? This really depends on which remote job you want.
Obviously, basic computer skills like Word, and Excel and the ability to navigate online are a must. Other skills needed include;
Excellent Time Management
Working from home is great, but it requires you to manage your time effectively to get things done. No longer do you have a boss peering over your shoulder.
It's important to assign yourself deadlines, ensuring you get important tasks finished in time. Try blocking social media and other distractions, until you've finished your work for the day.
Impeccable Verbal and Written Skills
Most online jobs require you to type a lot and talk with customers or a team.
Make sure you're comfortable typing at a decent speed and use tools to improve your writing skills.
And many remote companies may require you to attend online meetings via Zoom or Skype. Always show up when requested and get used to voicing any concerns you have.
Well Organised and Self Motivated
Many legit jobs from home that pay weekly will require great organisational skills.
Virtual assistants work on multiple tasks for businesses, including arranging their diary, travel, engagements and email inbox for example.
And you'll need to self-motivate yourself to actually get work done, instead of nipping out for an extra coffee!
Confident in Working Alone
Remote work is not for the un-confident. You'll be required to complete tasks alone, without anyone to ask for help every 5 minutes.
But don't let this put you off. Confidence will build, the more you get used to a certain job. Everyone has to start somewhere!
How to Choose the Right Work From Home Job?
Deciding on the best legit work from home jobs that pay weekly may take a little trial and error.
There's no right or wrong, the end decision ultimately comes down to which one suits your likes and skillset. All online jobs have pros and cons.
Here are some points to help you decide:
Your skill set: If you have the right skills for the job, you have a better chance of getting hired. And you can demand more money with experience under your belt
How much you expect to earn: How much do you need to earn hourly and monthly to live comfortably?
Hours you are available to work: Are you flexible with your work hours? Some jobs may need committed hours and some will be flexible
Is this a part-time hustle or a new career for you: If you want a new career, choose a job that has growth potential. Or you might choose part-time to earn more quickly
Do you enjoy the work: If you take a job on you hate, you may not last long. Try to choose a position you enjoy for long term success
Final Thoughts on Legit Work from Home Jobs That Pay Weekly 
That's the end of the legit work from home jobs that pay weekly list. I hope you find a gig that suits you.
The beauty of these types of jobs is that you can work as much or as little as you want.
Many of the positions detailed above allow you to set your own schedule, which is great if you have kids or other commitments.
Let me know in the comments if you try any of the online jobs mentioned. And did I miss any from the list?
53 Legit Work from Home Jobs that Pay Weekly (2022 Update)
*Disclosure: I only recommend products I would use myself and all opinions expressed here are our own. This post may contain affiliate links that at no additional cost to you, I may earn a small commission.
Summary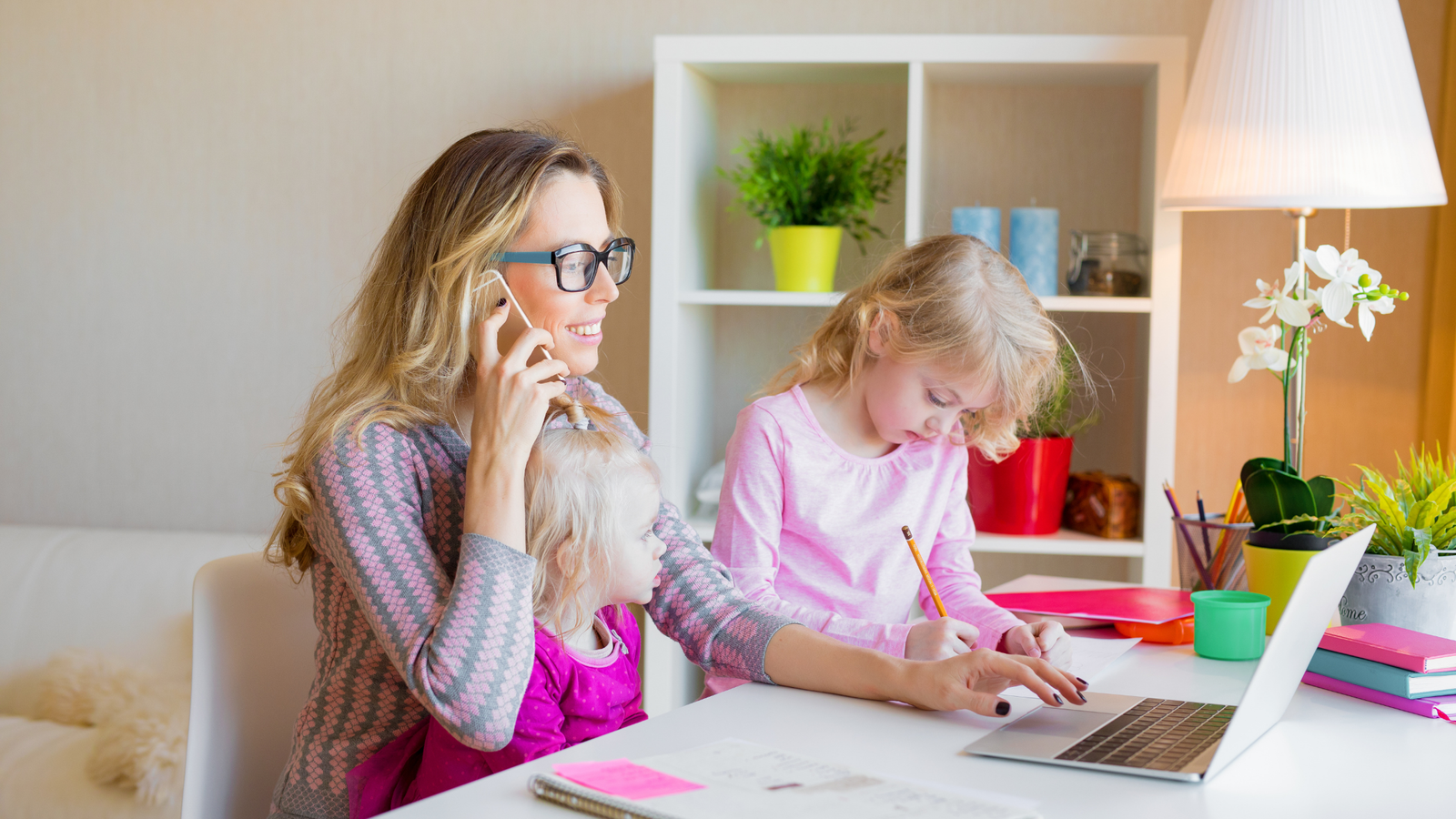 Article Name
53 Legit Work from Home Jobs that Pay Weekly (2022 Update)
Description
Article about legit work from home jobs that pay weekly.
Author
Publisher Name
Publisher Logo