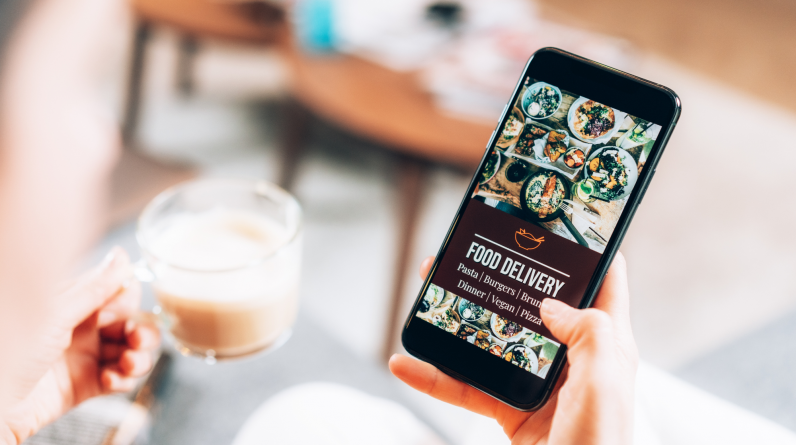 Last Updated on April 19, 2023 by Katie
Are you wondering how to make money with DoorDash? Great! This guide is going to show you everything you need to know.
DoorDash is a food delivery app that operates in over 7,000 cities in the United States, Canada and Australia. The company employs independent contractors that are known as 'Dashers' to deliver food orders.
Hours are flexible, it's easy to get started earning on the app and the pay is frequent.
This is why delivering for DoorDash has become a popular way to make side hustle cash or a full-time income.
How to Make Money with DoorDash: Dasher Requirements
To become a Dasher, you'll need to satisfy a few requirements before you can get started.
These include:
Being 18 years of age or older
Own a car, scooter or bicycle (in select cities)
Valid driver's license and insurance
Social security number (in the US)
Consent to a background check
Smartphone with the DoorDash app
Once you meet these requirements, you can complete the sign-up process and attend an orientation session.
Once your application is approved (usually between 3-7 days), you can start Dashing in your area for money.
How to Sign Up to Be a DoorDash Driver?
Becoming a Dasher is a straightforward process.
Begin by creating a DoorDash account which will take you to the Dasher application page.

Next, you need to:
Consent to a background check
Complete the orientation session
DoorDash will email you an activation kit
Activate your Red Card by following the provided instructions
Log on to the Dasher app to start receiving orders
How Much Do DoorDash Drivers Earn?
DoorDash drivers earn on average $10 – $23 an hour according to Payscale.

Factors that affect pay include the estimated distance and time needed to make the delivery.
On top of regular pay, Dashers can make extra from tips and challenges.
For example, between Monday 12.01 AM to Sunday 11.59 PM, Dashers can earn an extra $20 for completing at least 15 deliveries.
How to Make Money with DoorDash: What Costs Are Involved?
If you're still interested in how to make money with DoorDash, be aware that there are some costs involved.
Dashers need to pay for their own gas, road charges taxes, insurance and vehicle maintenance.
DoorDash covers its drivers with a $1 million liability insurance when they're carrying an order.
How Does the DoorDash Delivery Process Work?
Once you've completed the DoorDash sign-up process, have been approved and you've set up your profile, you can start accepting orders via the Driver app.
You have the freedom to choose your own hours and Dash in your own city, or in a place you're visiting.
To start receiving orders, click on 'Dash Now' to see what's available.
You can browse each opportunity and see details such as the pay and location for the delivery. The DoorDash app gives you 40 seconds to accept or pass on a delivery.
If you accept, you'll be given exact instructions.
These will include visiting the restaurant, giving the customer's name and driving it to the customer's location.
You can accept as many deliveries as you like – you're in control of your work hours.
How and When Does DoorDash Pay its Drivers?
Dashers start earning pretty quickly. According to DoorDash, drivers start making money in the first week of signing up.
To access your earnings, you have to select your preferred payment method.
The most common payment method is by weekly direct deposit. This includes pay for deliveries made from Monday through to Sunday.
Allow 2-3 days for the money to hit your bank account.
A second option is to choose Fast Pay. This allows you to transfer earnings daily onto a debit card, but does incur a $1.99 fee.
A final option is to apply for DasherDirect via the Dasher app.
This gets you paid instantly after every Dash, with zero deposit fees and 10% cash back on gas at any station.
How to Make Money with DoorDash: 20 Simple Tips to Make the Most Money 
Still interested in how to make money with DoorDash?
Let's take a look at some simple tips and tricks on how to make the most money as a new Dasher.
1. Dash in Peak Times
Lunchtime and dinnertime are peak hours for delivery drivers. When researching how to make money with DoorDash, this is a top tip to keep in mind.
Plus, by working in these high-demand times, you can work fewer hours and still make great money.
If you choose to dash in low times, you may find yourself waiting around for orders frequently and only earn the same amount, in double the time.
2. Deliver Batched Orders
Batched orders allow Dashers to pick up multiple orders from the same restaurant, or in the same area, in one go.
This increases your efficiency and earnings, as you can deliver multiple orders together.
Batched orders often happen at peak times. So, this is another great advantage to working in busy periods.
To accept batched orders, click on the 'Add Order to Route' button.
The Dasher app will suggest the best option for delivery, but you're free to use your best judgement.
3. Avoid High Traffic Areas
As we all know, sitting in traffic can be extremely frustrating and it wastes a lot of time.
Aim to avoid high-traffic areas while Dashing as this can lead to late deliveries and wasted gas.
With experience, you'll learn how to use the back roads to avoid traffic jams.
And, if possible, only accept deliveries in areas you know are not too congested.
4. Choose a Popular Delivery Area
As a new Dasher, choosing a popular delivery area will allow you to increase earnings.
A great location means more orders in a smaller amount of time.
Plus, if you can work in a compact delivery area, that has a high volume of orders, you can do more deliveries and waste less money on gas.
5. Be Punctual and Communicate
Delivering orders on time and communicating with customers will help you earn a higher rating and get tips.
A consistently great rating keeps you eligible to Dash and helps you qualify for special incentives.
There is nothing more frustrating for a customer than putting in an order and it doesn't turn up.
So, if there are long wait times at the restaurant or adverse weather conditions, communicate with the customer so they know what's going on.
6. Schedule Your Dashes
As you gain experience and good ratings as a Dasher, you can opt to schedule your Dashes ahead of time.
This ensures you can get delivery orders at a time that suits you.
To schedule a Dash, you need to:
Go to the Schedule Tab
Click on the Available tab and select a day
Choose a starting point and available times for your Dash
If your preferred times are not shown, this means there are enough Dashers at those times
Click on the Dashes you want
Tap Save Dash
Before you can schedule Dashes you must reach certain criteria:
6-star customer rating
95% completion rate on deliveries
And either:
At least 5 deliveries a week
Or
7. Find a Great Waiting Spot
Another top tip on how to make money with DoorDash is to find a great waiting spot in-between orders.
Look for a hot spot that has several popular restaurants or fast food joints in the same area.
This will allow you to pick up multiple deliveries at a time and increase your hourly rate.
Some ideas include waiting near popular food courts, large malls with multiple restaurants inside, or near a road with many food eateries close together.
8. Work in Low Competition Times
Finding the times when fewer Dashers are out, but orders are flooding in will help boost your earnings.
This might mean going out when rain or snow is pouring down. Or, staying up late and delivering to night owls, after they've got home from partying.
Many more people tend to order food when the weather turns sour.
So, if you're not afraid of bracing the cold and rain, this could bump up your earnings considerably.
9. Be Selective with Deliveries You Accept
As your experience grows, you'll know which orders to accept and which to pass on. Always consider if a delivery is worth it before you accept.
Points to mull over are the base pay for the order, how long it will take you and how much gas you expect to use.
If you have to travel too far, your gas cost may make what you earn not really worth it.
Another thing to consider is how many items in the order and how long you may have to wait to collect.
If the pickup is from a drive-thru, the total waiting time might not be worth it.
10. Double Check Your Deliveries
After arriving at the restaurant for pickup, you're required to swipe on the app to indicate your arrival.
The app will show you all the items meant to be in the order.
Even though it's the restaurant's job to add everything to the order, you can double-check the bag to avoid any mishaps.
This will take a few more minutes. But, it's well worth it, to ensure the customer is happy with the delivery.

11. Maintain a High Completion Rate
According to DoorDash, you're required to complete 80% of your orders to remain working as a Dasher.
If you do not complete an order, no matter what the reason, your completion rate will go down.
Make sure you're confident you can complete an order, before pressing accept.
When learning how to make money with DoorDash, the completion rate is an important factor to keep in mind.
12. Look for Promos and Challenges
Promos and challenges are a great way to increase your DoorDash earnings.
Dashers can take advantage of three regular offers:
Do Challenges. Earn an extra $20 for completing at least 15 orders Monday to Sunday.
Peak Pay. DoorDash rewards drivers with 'peak pay' for taking orders at especially busy times.
DoorDash Drive. These are large order deliveries that require special handling. You need to enrol in this program and be eligible to receive these orders.
13. Sign Up with Multiple Delivery Apps
So, you know how to make money with DoorDash, but this isn't the only delivery app out there!
The best way to increase your earnings is to sign up with multiple delivery companies. Uber Eats and Grubhub both have great reputations and need trusty drivers.
By working with these, alongside DoorDash, you can double up on deliveries and what you earn.
Of course, this will mean being a little more organized with your pick-ups and driving.
But once you gain experience, you'll know which deliveries to take on and how to get to places quickly and safely.
14. Avoid Being a Fair-Weather Driver
While you may just want to stay at home under a warm blanket when rough weather hits, remember that this can be an opportunity to make money as a Dasher.
People will still want to eat at these times and many other drivers will choose to not go out and deliver.
This means, you might find that many more orders flood in, that you can jump on and make extra cash.
Of course, use common sense and don't endanger yourself if there is a storm outside, making driving conditions risky.
But, if you don't mind getting a little cold and wet, you can earn a bigger payday making deliveries when others don't want to.
15. Aim to Qualify as a Top Dasher
The best drivers on the DoorDash platform get rewarded with top Dasher status.
This qualifies them for priority deliveries on days that are slow and high-value order increase of 50%.
To become a top Dasher, you need:
70% or higher acceptance rate
95% or higher completion rate
100+ complete deliveries in the previous month
200+ lifetime completed deliveries
A 4.7 minimum average customer star rating

16. Use a Bike or Moped in Congested Areas
If you have a bicycle or moped, you may be able to complete deliveries faster than in a car in busy areas.
This is especially true if you live in a congested city. Of course, this only makes sense if the weather is decent, the area is relatively flat and the distance is not too far.
However, if you have a bike gathering dust, this can be a great way to save on extra expenses such as gas and parking.
17. Refer New Drivers to the Platform
To further bump up your earnings, refer new Dashers to the platform.
Once you drive for DoorDash yourself, you can ask for a referral code. Every time you get someone to sign up as a new driver with this code, you earn a bonus.
This is a simple way to make more money, by doing very little. Talk with your friends and family and share your referral code with anyone who shows interest.
18. Refresh Your DoorDash App Regularly
When learning how to make money with DoorDash, one of the best tips is to refresh the app at regular intervals.
As you drive about, the internet may come and go which can cause the app to freeze and stop loading altogether.
If you notice this happening, shut down the app and restart it again.
In act, even if you don't notice this happening, it pays to refresh the app now and again, as new orders will often show up after you reconnect.
19. Be Ready for Action During Major Events
When major sporting events play on TV, millions of people will be tuning in and most likely having a few beers and ordering a takeaway!
Popular events include the NBA Final, the Super Bowl, the World Series and even music events or TV series finales.
If you know when these events are happening, you can take advantage of the surge of DoorDash orders and cash in on those days by taking on extra deliveries.
20. Join Dasher Communities
Getting to know fellow dashers is not only rewarding, but you can get tips on how to become a better Dasher and make more money.
Have a search on social media platforms such as Twitter and Facebook.
You might find local communities where you can chat and share experiences. Plus, there might even be local meetups in your areas where you can meet face-to-face.

How to Make Money with DoorDash FAQs
How do you make $100 a day on DoorDash?
DoorDash offers a guaranteed earnings incentive for existing dashers making it easy to earn $100 in a day.
For example, a guaranteed earnings offer in selected areas is $500 for 50 deliveries in 7 days.
If you make 50 deliveries, but only take home $400, DoorDash will add $100 to your account on the last day of the guaranteed earnings period.
Is DoorDash actually a good way to make money?
DoorDash delivery is a great way to earn cash on the side or as a full-time income.
If you live in a busy city, food delivery orders are extremely popular, meaning delivery driving work is plentiful.
You can even make money Dashing in a city you're just visiting.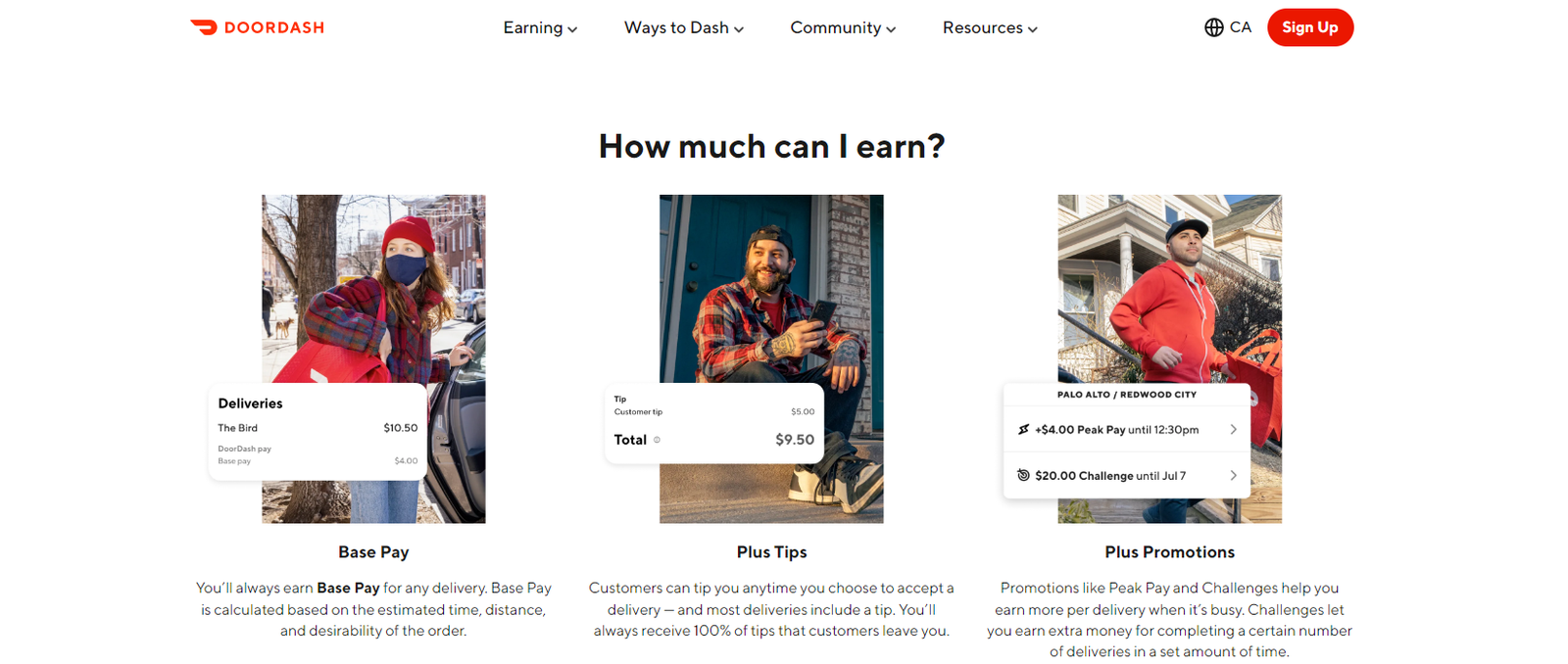 Does DoorDash pay for gas?
No, DoorDash will not pay for your gas. Dashers are classed as independent contractors and are responsible for fuel and vehicle costs.
How do I sign up to deliver for DoorDash?
To become a paid Dasher you need to complete the sign-up, download the app, pass the background check and other requirements, and fill out your profile.
After you've been approved and you receive your red card and bag, you can click 'Dash Now' to start receiving orders.
Final Thoughts on How to Make Money with DoorDash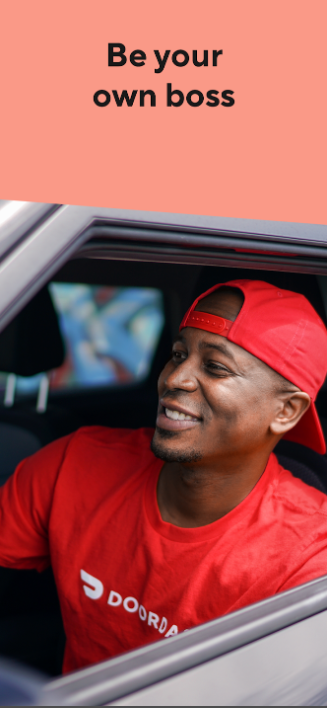 That's the end of the how to make money with DoorDash guide.
Now, you have to decide if it's right for you. It may take a little practice to get the hang of using the app, scheduling deliveries and working out the fastest way to deliver multiple orders.
However, with a little patience, Dashers can easily earn $50 – $100 a day.
Follow the tips in this guide to maximize your earning potential and you'll be a DoorDash star in no time at all.
To make even more money, combine DoorDash delivery with another side hustle.
Take a look at these articles for inspiration:
---
Want to Make Extra Money Right Now?
Acorns: Get a free $10 just for signing up and start saving for your future. Your spare change is invested for you by experts. No investment knowledge is required! Join Acorns Now.
Opinion Inn: Make money completing surveys in your spare time. Join and get a free $10 bonus.
Swagbucks: Earn easy money taking surveys, watching videos, playing games and shopping online. Join now and get a $5 bonus.
---
Have you made money as a delivery driver for DoorDash? I'd love to know about your experiences in the comment section.
How to Make Money with DoorDash ($500+/Week in Your Spare Time)
*Disclosure: I only recommend products I would use myself and all opinions expressed here are our own. This post may contain affiliate links that at no additional cost to you, I may earn a small commission.
Summary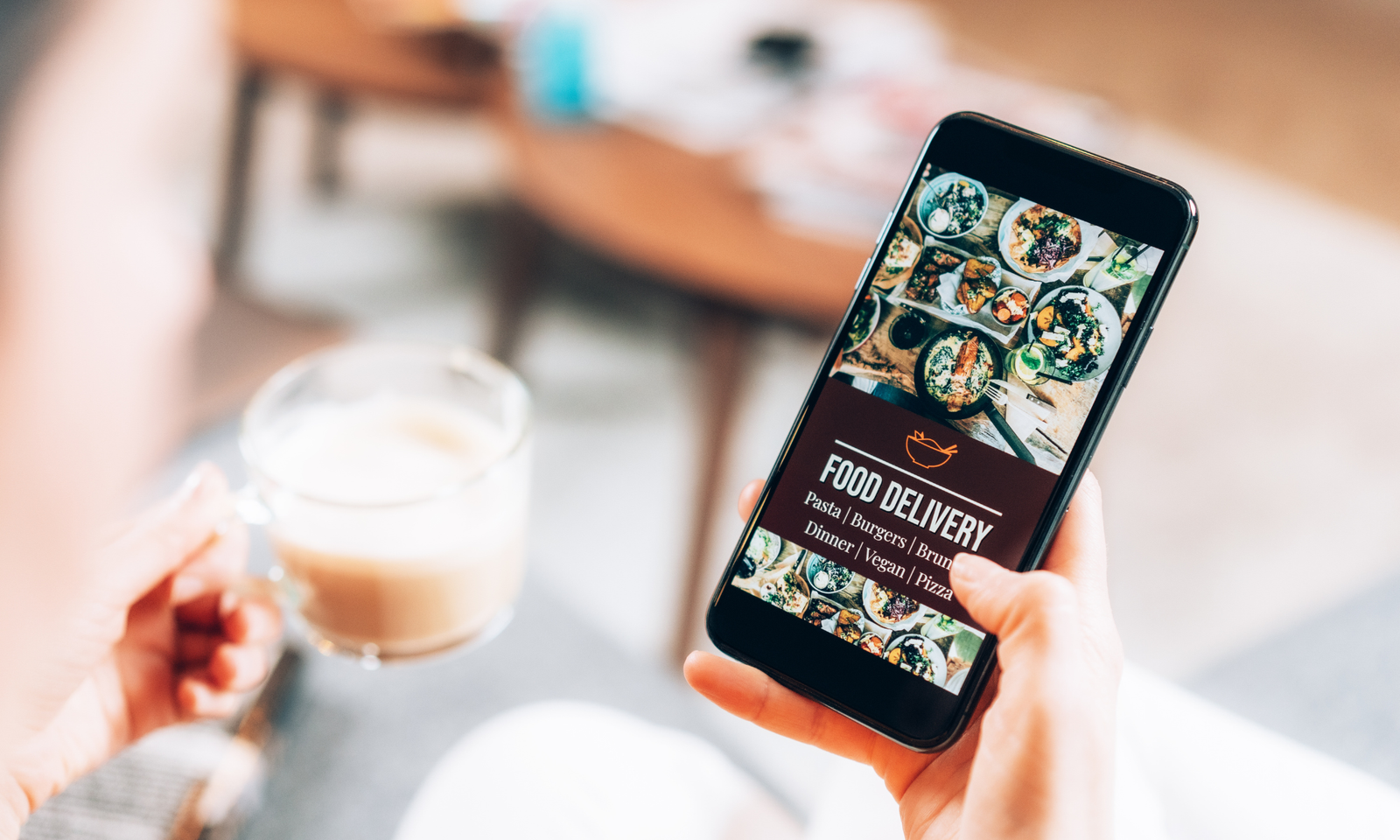 Article Name
How to Make Money with DoorDash ($500+/Week in Your Spare Time)
Description
How to Make Money with DoorDash ($500+/Week in Your Spare Time).
Author
Publisher Name
Publisher Logo