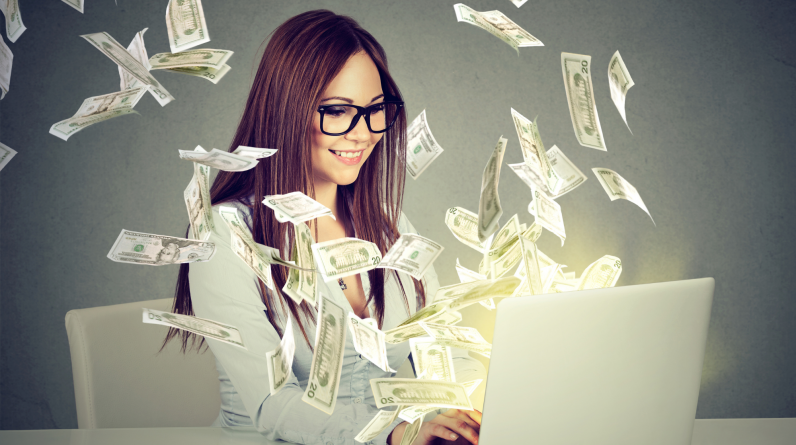 Last Updated on September 22, 2023 by Katie
Do you want to learn how to make $100 online fast? Keep reading, because this article is going to give you plenty of ideas.
We've all needed extra money quickly on occasion. It might be for an unexpected bill, a student loan, a mortgage payment or some other scenario that needs payment right now.
And it's good to always know, you can make extra cash fast, to get a payment made.
The simple ways to make $100 in one day discussed in this article are all beginner-friendly and can be done with minimal effort.
Some will earn you cash instantly and others might take a few hours of effort.
Let's take a look at how to make $100 fast when you need it.
Overview of How to Make $100 Online Fast
Win Cash with Game Apps
Complete Offers with 20Cogs
Get Paid for Your Opinion
Receive a Free Random Stock
Take Surveys for Quick Cash
Earn $200 By Opening a Checking account
Search for Unclaimed Money
Start Affiliate Marketing on Twitter
Rent Out Unused Gadgets
Sell Your Photos Online
Make Money from Free Bets
Earn Cash Browsing the Web
Sell Your Old Stuff Online
Sign Up to Teach English
Profit Selling Services on Fiverr
Become a Freelance Writer
Invest in Crowdfunded Real Estate
Get Paid to Open and Read Emails
Earn Money by Listening to Music
Listen and Transcribe Audio Files
Get Paid to Be an Online Friend
---
Want to Make Extra Money Right Now?
Acorns: Get a free $10 just for signing up and start saving for your future. Your spare change is invested for you by experts. No investment knowledge is required! Join Acorns Now.
Survey Junkie: Earn easy money by taking surveys and giving your opinion on new products. Make up to $3 per survey and cash out quickly. Join Survey Junkie now.
---
How to Make $100 Online Fast When You Need It
If you're wondering ''how can I make 100 dollars fast online'' you are in the right place.
There are many ways to make quick cash, which we're going to detail below. Start one at a time, or try out multiple to bump up your earnings.
All you need is a laptop, a WIFI connection and a few hours a day to get started.
1. Win Cash with Game Apps
That phone in your pocket can do more than just scroll through the news and the latest gossip on celebrities.
There are many free games and apps available for download that can make you real cash.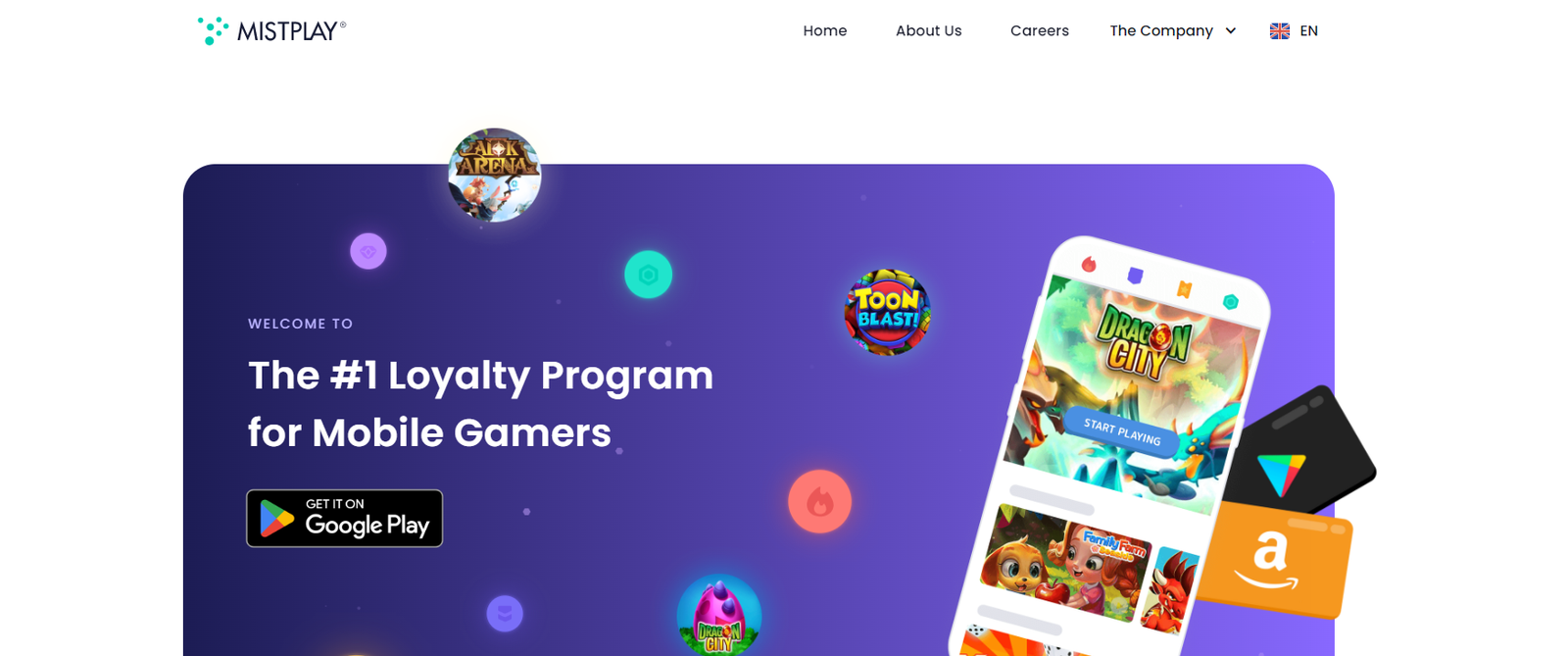 Some apps and games will reward you just for downloading them. Others offer digital scratch cards, trivia questions and games to play for cash or free gift cards.
A few legit gaming apps to make money from include MistPlay (Android), BlackoutBingo (iOS and Android), InboxDollars and Swagbucks.
Sign up for an account and start playing games for cash rewards.
2. Complete Offers with 20Cogs
20Cogs is a reputable cashback site where you can sign up and earn money by completing offers, free trials and surveys.
It's free to join and you get £5 just for signing up.
The idea behind 20Cogs is there are 20 offers each person has to complete, each of which pay a different amount.
Each cog has a selection of offers that you can browse through and choose from.
Once the offer is completed, you move on to the next cog and a new bunch of offers to choose from.
After finishing your 20th cog, you'll be able to withdraw your earnings, which reportedly range from £200 to £400, depending on what tasks you completed.
3. Get Paid for Your Opinion
Many businesses pay for opinions on their products and services.
Why? Well, this gets them feedback on what is working and not working, so they can improve.
Taking surveys on platforms such as InboxDollars, Swagbucks, Survey Junkie and Opinion Outpost are the quickest sites to start earning on.
If you have a little more time, paid focus groups can earn you up to $300 an hour.

These are group sessions held in person and online. Each group will discuss a topic where you will contribute your opinion.
Focus group platforms worth checking out include User Interviews, Respondent.io and Recruit and Field.
Sign up to Survey Junkie now and get a FREE 25 points.
Read More: How to Make Money with Focus Groups (Up to $300/Hour)
4. Receive a Free Random Stock
Earn a random free stock on RobinHood after signing up.

This stock could be worth anywhere between $3 and $225, which is not bad for a few minutes' work.
There are no obligations to invest your free stock after you receive it. You can sell it and cash out after three days if you wish.
To get your free stock, you must sign up through a promotional page or advert.
eToro is another great platform for beginners to learn about investing and growing wealth.

You can start with as little as $10 and copy the moves of other experienced investors.
5. Take Surveys for Quick Cash
Taking surveys is one of the simplest ways to make money online.
While many platforms don't pay much, there are a few that are worth your time.
All you need is a laptop, WIFI and an email address to sign up.
Some surveys will only be eligible for a particular demographic such as male/female, people in a certain country or postcode, or those of a certain age for example.
This is why it pays to sign up for multiple survey sites to boost your income potential.
But, it's entirely possible to earn $100 a month or more if you take the time to do surveys daily.
A few of the best-paid survey sites include: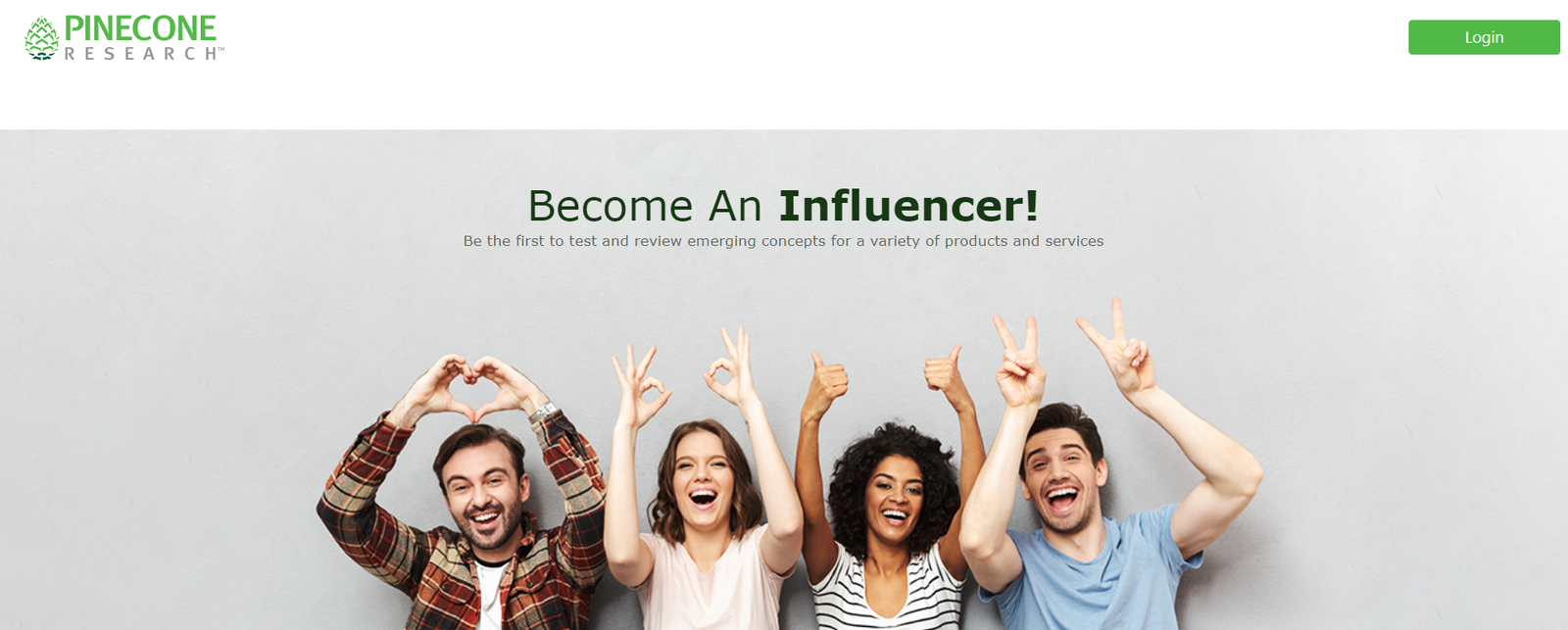 6. Earn $225 By Opening a Checking Account
Open a checking account with Chase and set up a direct deposit within 90 days to receive a free $200.
Chase has over 16,000 ATMs and 4,700 branches to choose from.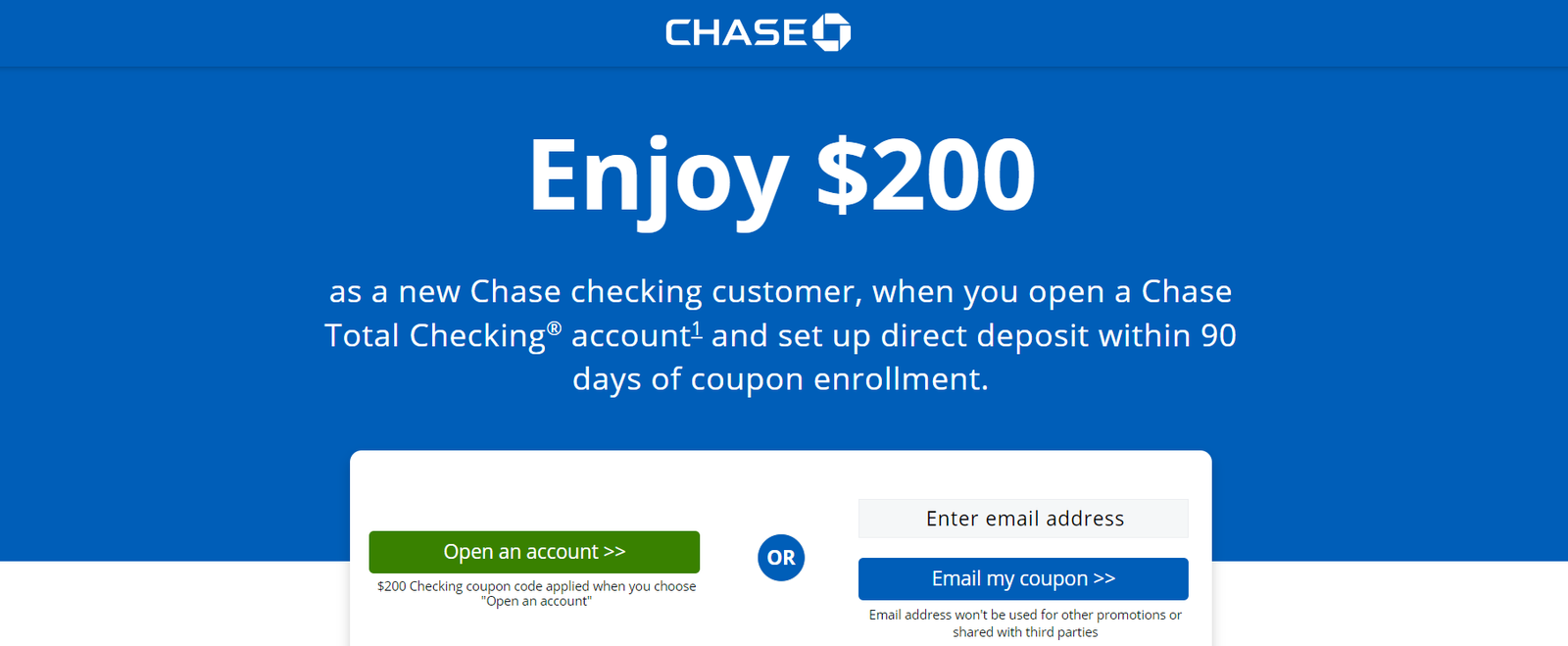 It allows you to easily manage your money, accounts, deposit checks and bills using the mobile app.
You might be thinking ''why do I need another checking account?''.
Well, it can't hurt to have an extra account for bills or savings and if you get paid to do it – why not?
7. Search for Unclaimed Money
According to research, there's estimated to be $14 billion dollars of unclaimed cash in the US.
And, some of this may be yours, hiding in bank accounts, trust funds, tax refunds, utility deposits, gift certificates, insurance policies and unclaimed wages.
The good news is, there is a platform that helps connect lost funds with their rightful owner.
The Missing Money website allows you to search via your name or business name. After adding in your details a list will pop up, showing any unclaimed cash.

If you see your name, click on the ''claim'' button to see if you're eligible.
8. Start Affiliate Marketing on Twitter
Twitter has over 330 million monthly active users.
Because of its huge reach, many savvy marketers are using this micro-blogging platform to make money promoting products as an affiliate.
When learning how to make $100 online fast, Twitter affiliate marketing is a top option.
The first thing you need to do is choose a niche and related product to promote.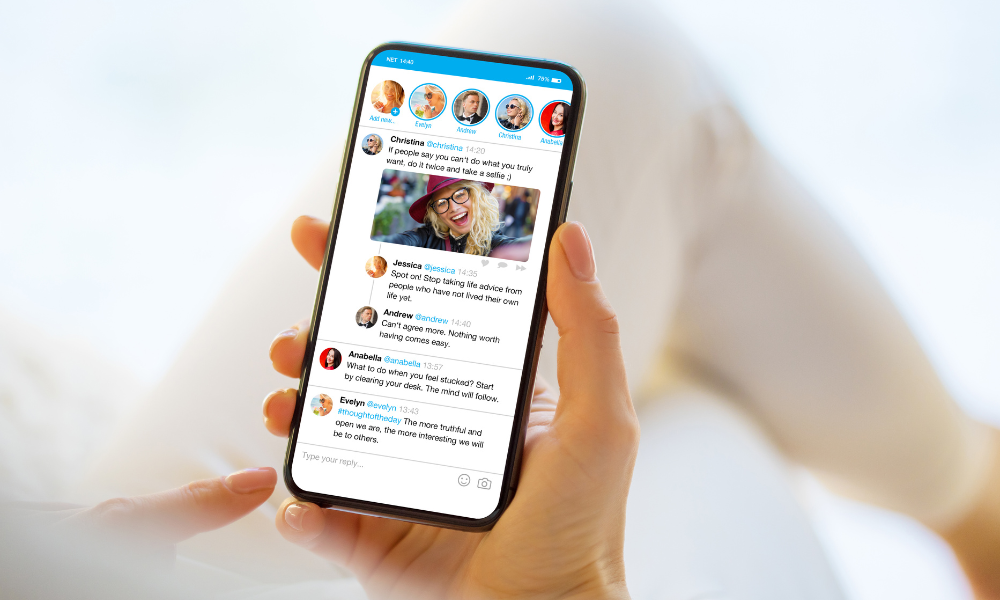 So, if you tweet about blogging, promoting a course that shows how to build and monetize a blog is ideal.
Next, focus on tweeting great content, commenting on big account tweets and making connections in the DMs. Grab your affiliate link and post it under your best-performing tweets.
Once you build an audience on Twitter, you can earn $100 a week or even in a day easily.
Read more: The Ultimate Guide to Affiliate Marketing on Twitter: Make $1,000/M Tweeting
9. Rent Out Unused Gadgets
The Fat Llama website allows people to rent out almost anything to people nearby.
Popular items that rent well include DJ equipment, drones, electronics, camera equipment, scooters, musical instruments and more.

This is an easy way to make $100 fast with some popular items like drones renting for $90 a day!
If you have a few cool gadgets, this could be an easy money-maker.
Your items are all totally secure when rented out.
The Fat Llama team offers a lender guarantee, which covers items up to $25,000.
10. Sell Your Photos Online
There are many places to sell photos online for amateurs and pro photographers.
To be successful here, it's best to choose a niche and start selling photos that resonate with your audience.
Some popular ideas might be food, fashion, travel, nature or cityscapes.
Aim to have a portfolio site to showcase your work, or at least have a dedicated Instagram account to promote your best shots.
A few great stock photo sites to sell your photos on include;
11. Make Money from Free Bets
Matched betting is a way to take advantage of free bookmaker bets.
While you might think it's gambling, it's actually risk-free and tax-free.
Bookmakers are always offering free incentives to get people signed up. A common offer is ''Bet $5 and receive a $20 free bet.''
Matched betting works by turning that free bet into cash, which you can withdraw.
It's possible to make hundreds or even thousands from matched betting each month. So you could easily make $100 online fast when you need it.
Find out more in this beginner-matched betting guide:
12. Earn Cash Browsing the Web
If you spend time online each day, why not earn money while doing it?
There are plenty of platforms that pay for you to complete simple tasks like answering questions, testing websites, sharing your opinion, testing apps and completing other microtasks.
These are all pretty simple online jobs that anyone can do in their spare time.
A few recommended platforms to earn money browsing the web include:

Read more: 11 Websites to Earn Money Browsing the Web
13. Sell Your Old Stuff Online
Another great idea how to make $100 online fast, is selling your old gear on Craigslist, EBay or Facebook Marketplace.
One man's junk is another man's gold as the saying goes!
While you might not need an item anymore, it could be just what someone else is looking for!
Items that sell well include:
Furniture
Kitchen equipment
Baby toys and clothes
Musical instruments
TV, smartphone or other electronics
Not only could you make $100 in a day selling your old stuff, but you can also enjoy the feeling of lightness after de-cluttering your house.
14. Sign Up as an English Tutor
Teaching English online is a fun way to make side hustle cash or to make a full-time living.
VIPKID needs proficient teachers and pays $14 – $18 per hour, plus incentives.
To get started earning with this platform, you will need to meet certain requirements such as:
Being fluent in English
A bachelor's degree
One year of full-time tutoring or teaching experience
If you don't meet these requirements, there are other English teaching platforms to try out.
On Cambly, you get paid for chatting with people around the world.

No experience, bachelor's degree or teaching qualification is required.
Pay is $12 per hour and gets paid every Monday via PayPal.
15. Profit Selling Services on Fiverr
Fiverr is a popular platform for freelancers to make money online selling digital services.
In-demand gigs include copywriting, editing, social media management, voiceovers and more.
However, if you don't have mainstream skills, you might think this is not for you. The good news is, that there are many easy ways to make money on Fiverr without skills.

When asking how to make $100 online fast, Fiverr is definitely worth considering.
A few simple ways to make money on Fiverr include:
Resume/CV designing
Create intro videos
Be a video spokesperson
16. Become a Freelance Writer
If you want to make $100 online fast, freelance writing is worth checking out.
You can work when it suits you and take on work in a range of subjects to keep it interesting.
You can make money by writing articles, website copy, emails, social media content, product descriptions and lists.
Some writing websites pay contributors daily, $100 or more and are open to beginner or experienced writers.
To get started, you need decent writing skills, a computer, an understanding of English grammar and good time management.
If you need help as a new writer check these articles:
17. Invest in Crowdfunded Real Estate
Real estate crowdfunding allows you to put your money together with other investors to buy a property (as a group).
You can get started with minimal investment, which is why it's popular with those new to the market.
A popular real estate crowdfunding app for beginners is Fundrise.
It's great if you don't know where to begin and you can get started with as little as $10.
Before jumping in, it's important to know, real estate crowdfunding can take a while to generate passive income.
You may have to make a commitment of 3-5 years or more before you see a return.
Learn more by reading the education section on the Fundrise website.
18. Get Paid to Open and Read Emails
Making money by reading emails is not going to make you a millionaire.
But, it could make you $5 a day which could easily get you an extra $100 a month by doing what you usually do.
Reading emails is a legit way to make extra cash and many companies need people to help out.
Many of the platforms offering these easy tasks also need people to take surveys, watch videos and play games for cash rewards.
The best sites to earn money reading emails include:
Further reading: How to Earn Money By Reading Emails? (11 Sites Hiring Today)
19. Earn Money by Listening to Music
Do you love listening to music and discovering new artists?
Then why not monetise your passion and get paid while you listen.
There are many large music platforms such as Spotify and many smaller ones that need music lovers to listen and rate new tunes.
All you have to do is download and signup to the right apps or websites to get started.
A few sites worth checking out include:

Further reading: Earn Money While Listening to Music (10 Legit Sites that Pay Up to $12/Song)
20. Listen and Transcribe Audio Files
Transcriptionists listen to recordings of audio and type out what they hear into text.
It's a beginner-friendly way to earn money online, not requiring any qualifications to get started.
Work includes transcribing audio from marketers, Youtubers, medical professionals, lawyers, podcasters, entrepreneurs and more.
To succeed in this field of work you'll need great typing skills, good listening skills, proficient grammar and editing skills and attention to detail.

A beginner transcriptionist can expect to earn from $3 to $11 per audio hour.
If you're more experienced, that rate can double or triple making you $100 fast when you need it.
Further reading:
21. Get Paid to Be an Online Friend

If you love chatting and helping people, making money as a virtual friend is a great way to make $100 online fast.
Virtual friendships involve mainly talking to lonely people, or taking part in an activity online, like baking or watching a movie.
Pay is pretty good, with virtual friend rates averaging around $20 to $50 an hour.
The online friend craze started in Japan, where people would rent a person to go to an event with.
If you fancy making money as a virtual friend, try out these platforms:
Further reading: 5 Platforms to Get Paid to Be a Virtual Friend (Up to $50/Hour)
How to Make $100 Online Fast FAQs
How Else Can I Make $100 Fast?
There are many extra ways to make $100 fast in your spare time.
These include:
Is It Hard to Make 100 Dollars a Day?
It's not necessarily hard to make 100 dollars a day if you put in the effort.
There are many ways to make money online, detailed in this article.
Focus on one or two methods at a time and you'll make $100 or more pretty quickly.
How to Make $100 a Day Passive Income?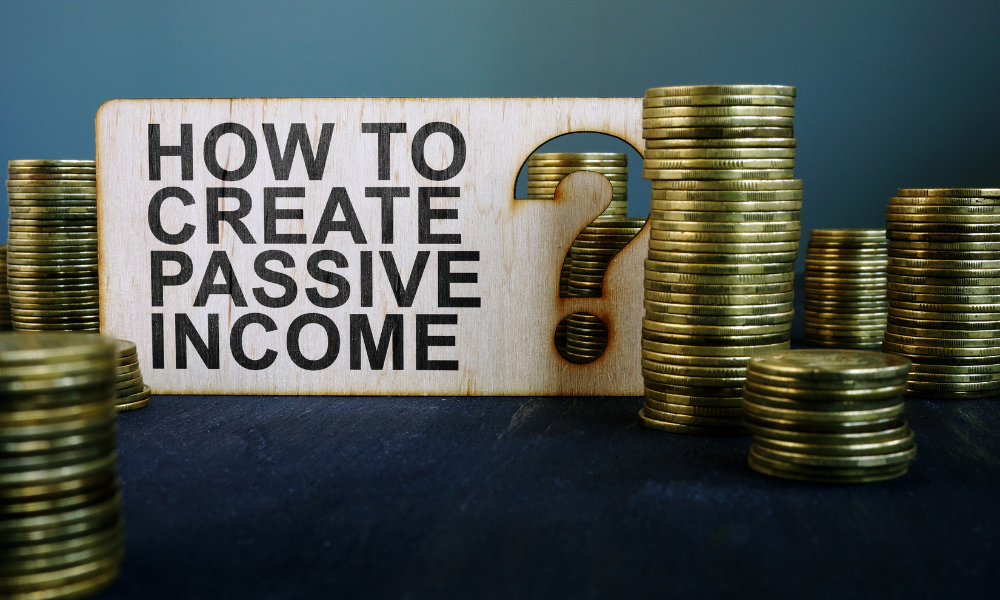 Passive income requires active work upfront. But, once you have a system in place, the money rolls in passively.
Investing is a long-term strategy to make $100 a day passive income and can be achieved through stock trading apps and robo-advising accounts.
Final Thoughts on How to Make $100 Online Fast
I hope you've discovered a few different ways to make $100 online fast when you need it.
Try out a few of the methods described in this article and you should make extra cash in no time at all.
Don't give up if you don't make $100 immediately. It might take a little time to bring a return.
But, all are proven to work and I've made $100 or more with many of the methods described.
Have you tried any of the money-making ideas mentioned today? I'd love to know in the comments.
How to Make $100 Online Fast When You Need It (21 Ways)
*Disclosure: I only recommend products I would use myself and all opinions expressed here are our own. This post may contain affiliate links that at no additional cost to you, I may earn a small commission.
Summary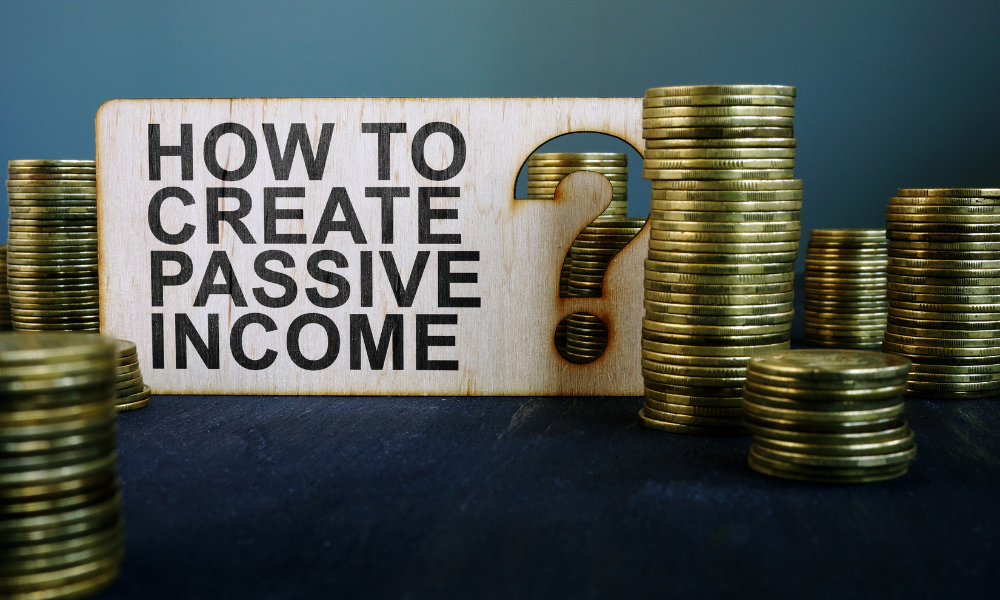 Article Name
How to Make $100 Online Fast When You Need It (21 Ways)
Description
How to Make $100 Online Fast When You Need It (21 Ways).
Author
Publisher Name
Publisher Logo