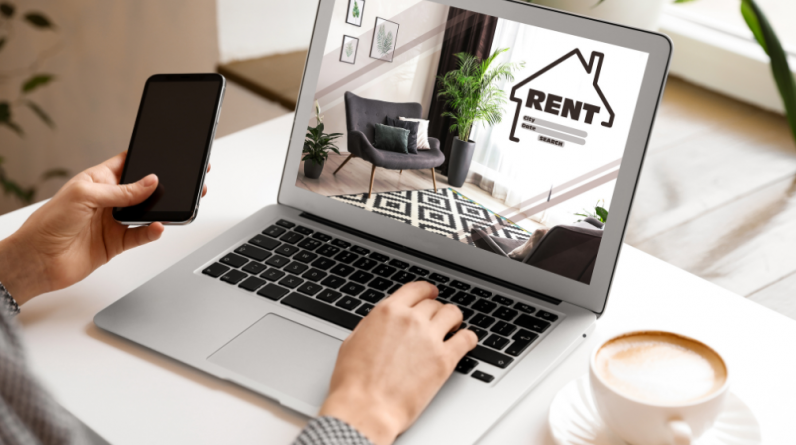 Last Updated on January 24, 2023 by Katie
Thinking about starting an Airbnb business but don't own properties to list? Well, how about trying Airbnb rental arbitrage? This guide will teach you all you need to know about how to start an Airbnb business without owning a house.
Rental arbitrage is an Airbnb start-up strategy where you look for spaces that are for rent, contact their landlords or owners, and ask for permission if you can use their property as short-term rentals on Airbnb. 
Yes, this is perfectly legal. However, there are a lot of things that will go into this first before you can call it a successful venture.
No idea how it works? No need to worry. Because today you're going to discover how this technique is done. 
How to Start an Airbnb Business Without Owning a House – The First Steps
Rental arbitrage is a great strategy for newbies who don't own property and don't have enough capital to buy one (yet) but still want to get their feet wet in the business.
And the first steps are simple:
Step 1. Look for properties to rent
Step 2. Check your Airbnb Subleasing criteria
Step 3. Know your contract
Step 1. Look for Properties to Rent
 If you want to look for properties for rent, you just go online and go on sites like Zillow.
Just type in the city and area you want to do business in, and study the ones that catch your eye.
But for this, you need to be extra careful. Not every for-rent property can be used for subleasing. There are standards to be followed. 
This brings us to step 2.
Step 2. Check Your Airbnb Subleasing Criteria
We've listed 7 of the most important things a potential sublease must have for it to be considered up to par:
Must be in a city that allows Airbnbs

Must be within your budget

Must have Air Conditioning and Heat

Must be renovated

Must have parking for two vehicles or more

Must not be on the main street

Must not be near a train station or a train track
How to Start an Airbnb Business Without Owning a House – Subleasing Criteria Explained
1. Must Be in a City that Allows Airbnbs
The first thing you want to do is to make sure that your potential property is in a city, state, or locality that allows short-term rentals.
Based on research, about 3% of the cities in the US don't allow short-term rentals, so it's important that your future Airbnb location isn't in any one of them. 
To check, you can go on Google and type:
"Building Departments in the city of (insert the city of your potential property)".
Call the local number that comes up and ask what their short-term rental ordinances are. 
2. Must be Within Your Budget
How much are you willing to put up for your business?
If you have bigger capital, you can go for an 1100 square feet house with 3 bedrooms, and 2 bathrooms.
But if your budget is a bit short, you can still go for a 700 square feet plus apartment or a house with 2 bedrooms and 1 bathroom.
3. Must Have Air Conditioning and Heat
Making sure your guests are comfortable whatever the season, is paramount for their comfort and your customer reviews.
So if you can rent a property that already has air conditioning and heating systems installed, then that would be ideal.
4. Must Be Renovated
You don't want to renovate a property that you don't own because it'll ruin your budget and you won't get to keep the renovation for yourself.
So try to go for properties that are already renovated. And if they already have furniture and appliances in place, that would be even better.
5. Must Have Parking for Two Vehicles or More
This is for complete ease of access for guests who bring their cars with them.
You don't want them to park far from your place. It's inconvenient and it'll ruin your reviews.
6. Must Not Be On the Main Street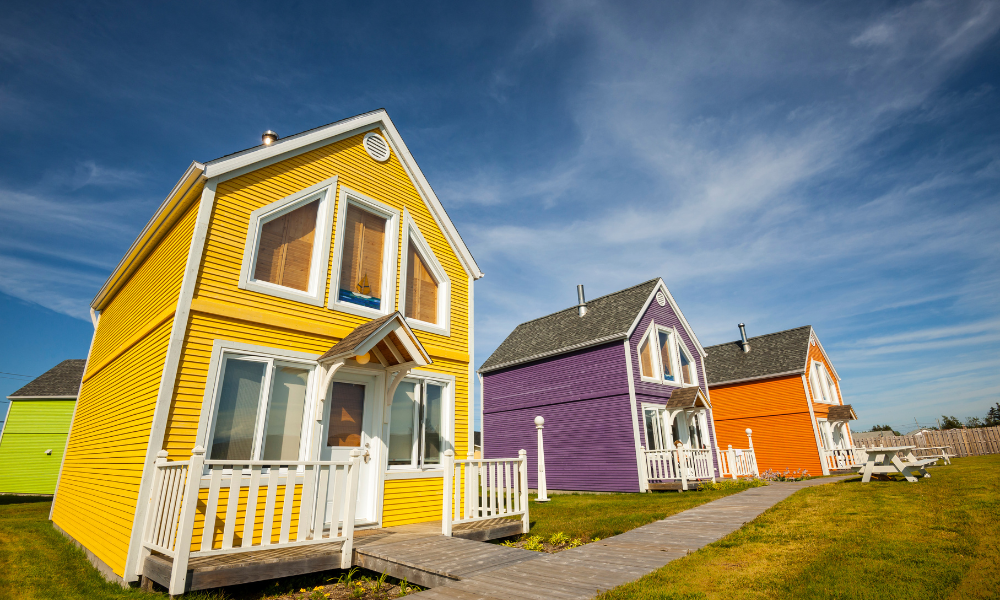 Properties on the main street are not very safe.
Some drivers go for about 60 to 70 miles per hour on the main highway and you don't want your guests to feel like they're in danger every time a speeding driver passes by.
7. Must Not Be Near a Train Station or a Train Track
Avoid properties that are less than half a mile from these train stations.
These places can be very loud and disturbing and can ruin your guests' peace.
Now, let's recap. Here's what you want for a good Sublease:
You're looking for a property that's in a city that allows short-term rentals.
If you're on a tight budget, you can go for a 700 square feet house or apartment with 2 bedrooms + 1 bathroom, or if you have more than enough capital, you can try a 3 bedroom + 2 bathroom, 1100 square feet property.
It must be renovated and have AC and heat. It must have parking enough for two vehicles.
And it must not be on the main street and definitely not near a train station.
Now in my own experience, I have created an Airbnb business with a budget range of $7,000 to $15,000.
And I know a lot of people who did the same too.
In fact, they used the profit from their sublease to grow their capital and accelerate their cash flow before buying their own real estate.
Do Landlords Really Allow Rental Arbitrage? 
If this is the first time you've heard about rental arbitrage, this question may have also crossed your mind.
And before we need to address this before moving on to the next step. 
Some landlords don't like the idea of short-term rentals like Airbnb because they don't want to go through the hassle that comes with welcoming new guests every week.
So they'd rather offer their space to other people who are willing to use it for their business.
And as long as you're paying them rent and you're taking care of the space, they'll be okay with you.
Of course, that doesn't mean that you shouldn't have a legal agreement.
This is still very important (and we'll talk about this in the next part of this article), but the gist is that they will allow you to sublease their property because that's the kind of long-term business they want.
So the short answer to the question is YES because most landlords just want to earn passive income themselves.
Now that it's settled, let's move on to the next step.
Step 3. Know Your Contract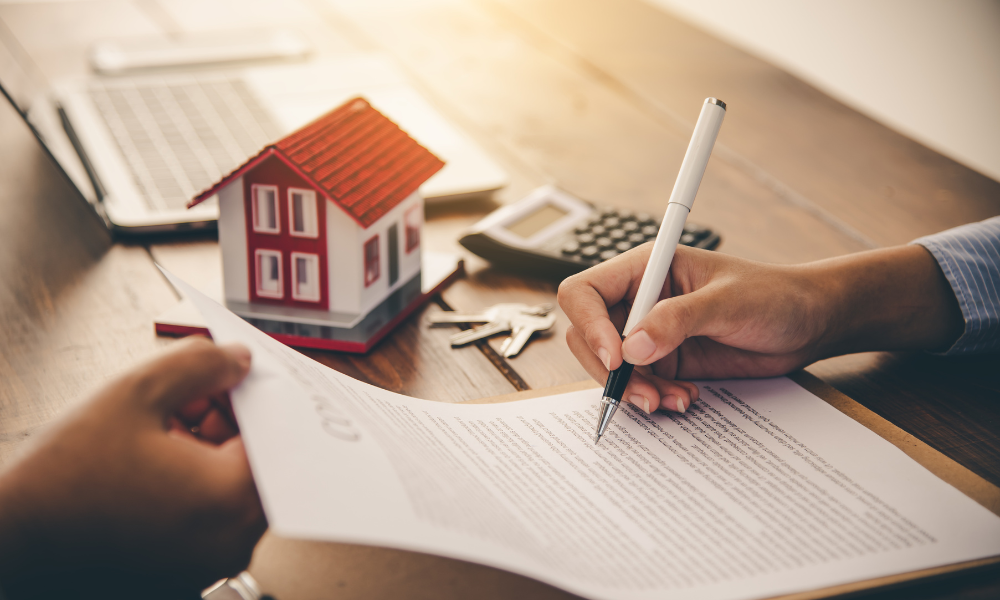 Your agreement with your landlord will typically include signing a lease for 12 months to rent the property.
During this time, you will have control over how you use the space for your business. 
This contract should also say that the landlord is aware that you're:
Using their property for your short-term rental

You have control over the locks during the whole rental period

They're giving you all the necessary permits to go ahead with your business
Important Reminder:
Do not forgo signing a permit and doing the business behind your landlord's back. Your business will be short-lived if you get caught and even get a lawsuit.
Now that we've laid out all of the things you need to do to start a sublease, it's time to do the actual work!
In fact, you can start prospecting for locations as early as NOW.
Just look for a studio, a one-bedroom apartment, or a two-bedroom house with a $1,500 monthly rent. Expand your network and talk to landlords, get their permission, and pay for the first month's deposit. 
Then you can set up the furniture and add in a few decors.
Once you get professional pictures taken for your upload on Airbnb, you'll be up and running in no time!
So are you ready to start your side hustle, accelerate your cash flow, and begin your own business without owning properties?
Try Airbnb rental arbitrage today!
---
Author Bio
From poverty to a million-dollar business, Jorge Contreras is a real estate investor and coach. He started his real estate journey over 10 years ago, and he launched his Airbnb business 5 years ago. Before that, Jorge, like many others, was overworked and underpaid.
Today, Jorge has already helped over 3000+ people reach their goals with Airbnb, and he wants to spread his message to anyone who wants to change their lives and achieve financial, time, and location freedom.
---
---
Further reading:
---
*Disclosure: I only recommend products I would use myself and all opinions expressed here are our own. This post may contain affiliate links that at no additional cost to you, I may earn a small commission.
Summary
Article Name
How to start an Airbnb business without owning a house
Description
How to start an Airbnb business without owning a house.
Author
Publisher Name
Publisher Logo