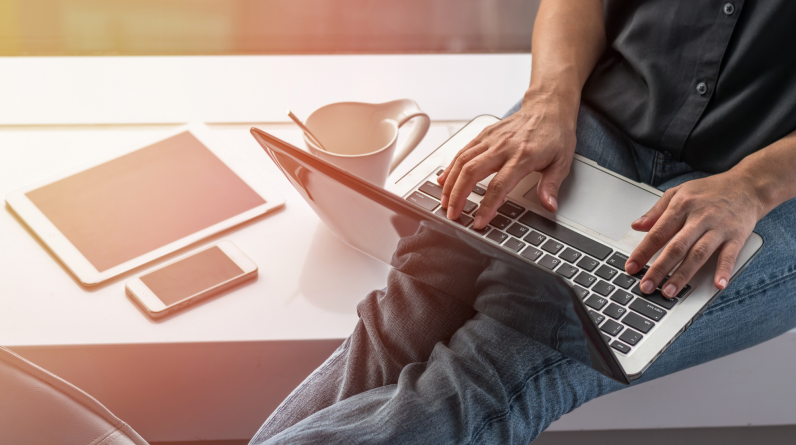 Last Updated on September 22, 2023 by Katie
If you're on your computer every day, why not earn money browsing the web? Wouldn't it be nice to be rewarded for your efforts!
Well, there are actually websites that will pay you to be online. Whether you're on a PC, a smartphone or a tablet there are money-making opportunities for the taking.
This can start off as side hustle cash, but once you get in with a few of these companies, it could become a decent income stream.
Many of the jobs browsing the web will ask you to do research, track consumer behaviour or answer questions. All simple stuff that isn't too taxing which is nice.
These online opportunities mainly require basic skills like being able to search on Google and answer questions.
Some may want a certain demographic of the population and may ask for people with a specific skillset like excellent English skills.
Many of the gigs I mention are part-time and some look for full-time workers. Let's take a look at the best websites to earn money browsing the web.
Summary of the Best Websites to Earn Money Browsing the Web
Ask Wonder
User Testing
Opinion Outpost
Nielson Digital Voice
Researchi
Clickworker
Appen
Just Answer
InboxPounds
Swagbucks
Userlytics
Microsoft Rewards
MyPoints
Survey Junkie
MobileXpression
---
Want to Make Quick Cash Right Now?
Acorns: Get a free $10 just for signing up and start saving for your future. Your spare change is invested for you by experts. No investment knowledge is required! Join Acorns Now.
Survey Junkie: Earn easy money by taking surveys and giving your opinion on new products. Make up to $3 per survey and cash out quickly. Join Survey Junkie now.
---
15 Websites to Earn Money Browsing the Web
Are ready to earn some easy cash browsing the web?
Take a look at the websites below and consider signing up to multiple to increase your earning potential.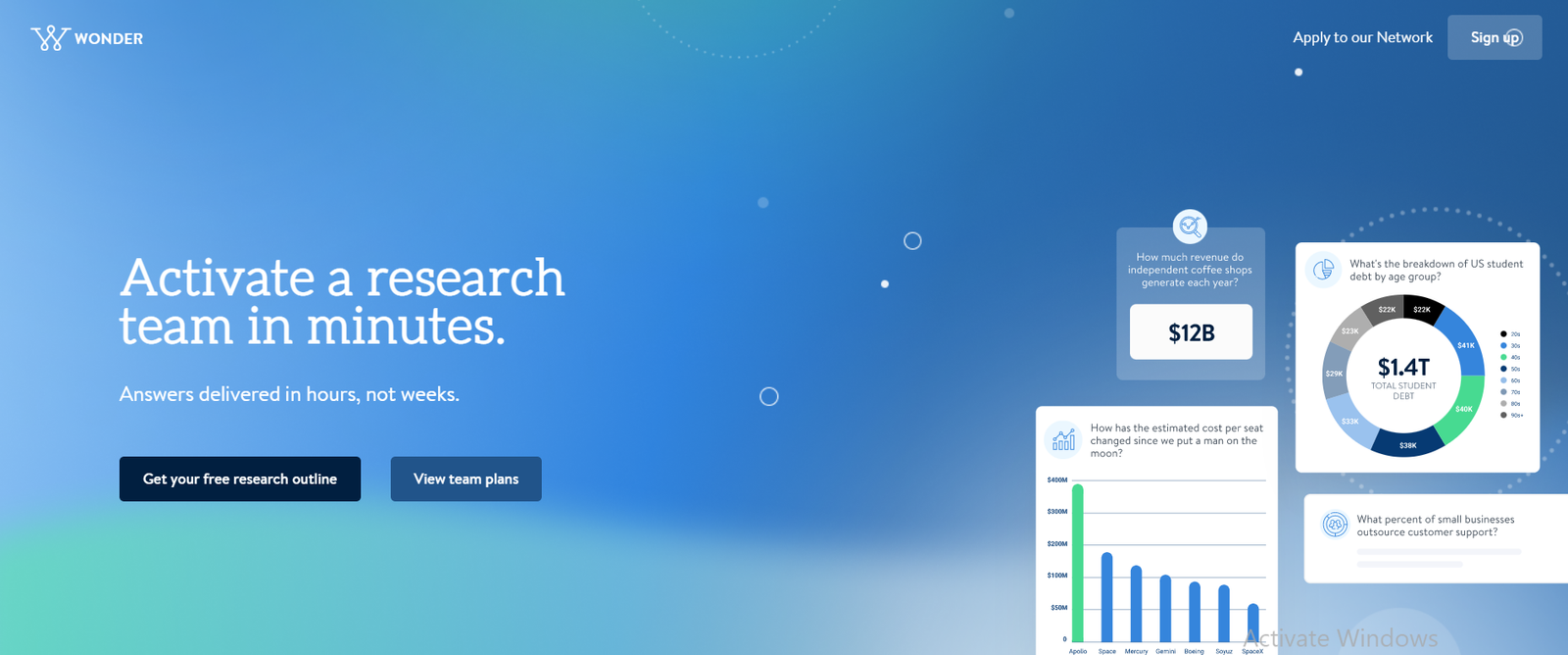 Ask Wonder is a beginner-friendly place to earn money searching the internet.
Wonder needs people with excellent research skills to answer questions for businesses, journalists or the general public, who don't have time to do the research themselves.
The people searching for an answer pay a flat fee and Wonder pays its researchers to find credible answers. Reportedly, some Wonder researchers make up to $2,000 per month finding the best answers with references.
If you love to answer questions, this could be a great money-making hustle for you.

User Testing needs people to give real-time feedback on websites.
You'll be asked to perform a simple task on a website and talk through what you're doing.
Your screen will be recorded at the same time and you'll be asked to answer a few questions at the end about your experience.
Tasks you could be asked to do include; search for a pair of jeans, women's, size 10 or find out what time the company shuts before the Christmas holidays. Why do companies pay for this information?
Well, they want to know their websites are customer friendly otherwise they will lose business.
Tasks take around 20 minutes and pay $10, so you could earn up to $30 per hour.
Everyone's got an opinion – why not share it and make some extra cash.
Opinion Outpost wants to hear what you have to say and will pay you to; answer questions, test products, watch ads, take surveys and give your opinion on topics.
To get started sign up with your email or social media account.
Once inside the Opinion Outpost platform, you'll be offered surveys according to your demographic and can choose many other micro gigs to perform in return for gift cards or cash.
They pay out over $350,000 every month to participants on their platform.
Earn up to 50 points per survey which can be redeemed for cash via Paypal or as Amazon gift cards.

Nielson performs market research analysing television viewers and their preferences.
Nielson Digital Voice wants you to download their app to your phone and get rewarded just for using the internet as you do now.
Watching videos, searching the web, playing games and using social media will earn you points, which can be redeemed for entries into sweepstakes and other rewards.
You'll also be offered surveys to fill out, which gets you more points and more rewards. Not bad for doing nothing new!
Pay is $50 a year, just to have the Nielson app on your device. Plus, you have the chance to earn thousands in sweepstake rewards.

Researchi needs students and young adults to test new video games, discuss the latest health and beauty concepts, impact future product design, test websites, test apps and more.
Pay is reportedly £40-£100 per project and sometimes even more!
Register easily via their online form and if accepted, you can start applying for the gigs that take your fancy. Companies use Researchi to get information for new projects.
If you fancy getting paid for multiple easy online tasks, go check out the Researchi platform.
Clickworker needs people to perform micro-tasks like proofreading documents, writing texts, performing research and adding data to spreadsheets.
To be accepted, register your details on the platform, complete an independent skills test and take any project-specific tests you are interested in.
Clickworkers can set their own schedule and even perform some tasks on their phone.
The average pay is $9 per hour but this rate can increase once you gain experience and take on more tasks in an hour.
The Clickworker crowd comes from all over the world and is a big variation of ages from 18-80.
Appen offers multiple opportunities to earn money testing websites and evaluating social media.
The information you gather helps businesses know how their websites are performing.
To work for Appen, you need high-speed internet, a decent understanding of technology and social media and time to search the web.
The onboarding process for Appen requires you to fill out an online form and take a qualification test.
If accepted, you could get offered up to four or more hours work a day and pay ranges from $12.90 to $13.72 per hour, depending on the task.
Just Answer pays you to research and answer questions online for its readers.
It helps if you have specific expertise like law, pets, medical, tax, plumbing, writing or finance for example, as these are areas where a lot of questions are asked.
Once accepted as a Just Answer expert, you'll be matched with people who are asking questions in your field. You can talk, text or chat to answer the person's question and you'll get paid 20% of whatever the asker pays.
As you gain experience, your earnings can go up to 50% of the fee. Pay is made via PayPal on the first business day of each month.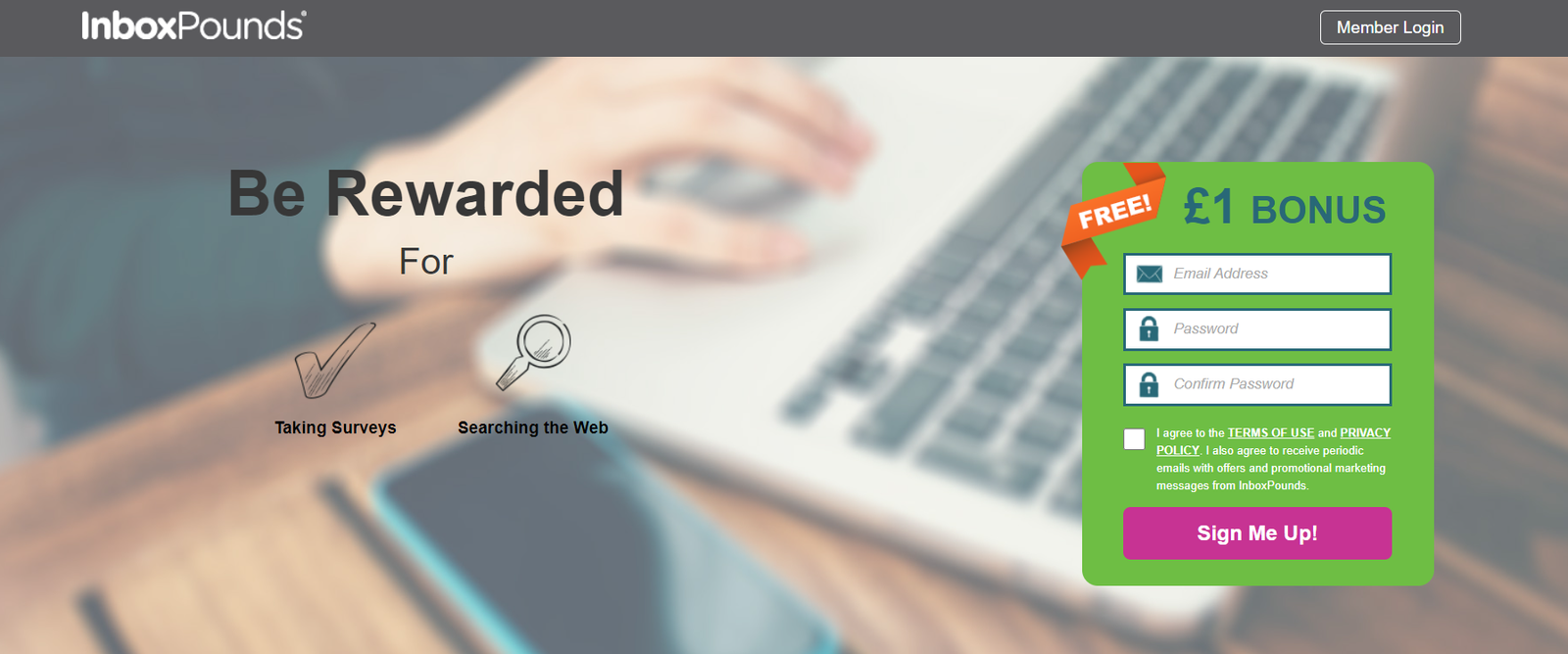 InboxPounds is an easy way to earn money by doing simple tasks.
Sign up and get rewarded for shopping online, watching your favourite TV networks, searching the web, taking surveys, watching videos and more.
Alongside InboxPounds, there are many more survey sites that pay instantly.
This platform is the sister company of InboxDollars and they both partner with some of the biggest retailers online.
Receive a £1 bonus just for signing up with your name and email.
Once inside you can choose which gigs you want to take part in and you'll receive email alerts with new surveys and money-making tasks to get involved in.

Earn free gifts and cash for everyday things you do online with Swagbucks.
All you have to do is sign up through their simple form and choose which tasks you'd like to take part in.
Watch entertaining videos, answer surveys, search the web and more to make money and receive free gift cards.
You can even assign Swagbucks as your number one search engine. This will earn you even more cash, every time you use the Swagbucks search bar.
Some users report earnings of $50-$100 a month. Decent money for just using the internet like you normally do.

Another top way to earn money browsing the web: Userlytics needs website testers to ensure companies have customer-friendly websites, apps and prototypes.
You'll be given simple tasks like interacting with a website or app and be asked to give your opinion on your experience.
Tests you complete get paid between $10 – $90 depending on the length of the project.
Not bad for expressing your opinion and surfing the web! Sign up easily by filling in a few details and you'll be sent tests that suit your demographic.
Microsoft Rewards is another great way to earn money browsing the web.
While Google is a popular search engine many people use, Microsoft Bing also works well and you can get rewards for using it. Just by doing everyday things on Bing such as shopping, searching the web and playing games, you receive points.
These points can be redeemed for sweepstake entries, donations, gift cards and more.
To get started:
Sign up for a Microsoft Awards account
Explore your dashboard and complete offers and activities
Set a goal and track your point balance
Redeem your points for rewards of your choice

Another top paid to search website is MyPoints. Join today and you get a free $10 bonus just for signing up!
There are many ways to earn on this platform including shopping, surveys, playing games and completing daily challenges. You can even use the 'search and earn' feature to make money browsing the web.
Plus, you can bump up your points by trying out new products and signing up for trial services for hundreds of trusted brands.
The points you earn can be redeemed as gift cards for major retailers such as Starbucks, eBay, Burger King, Amazon Prime and more.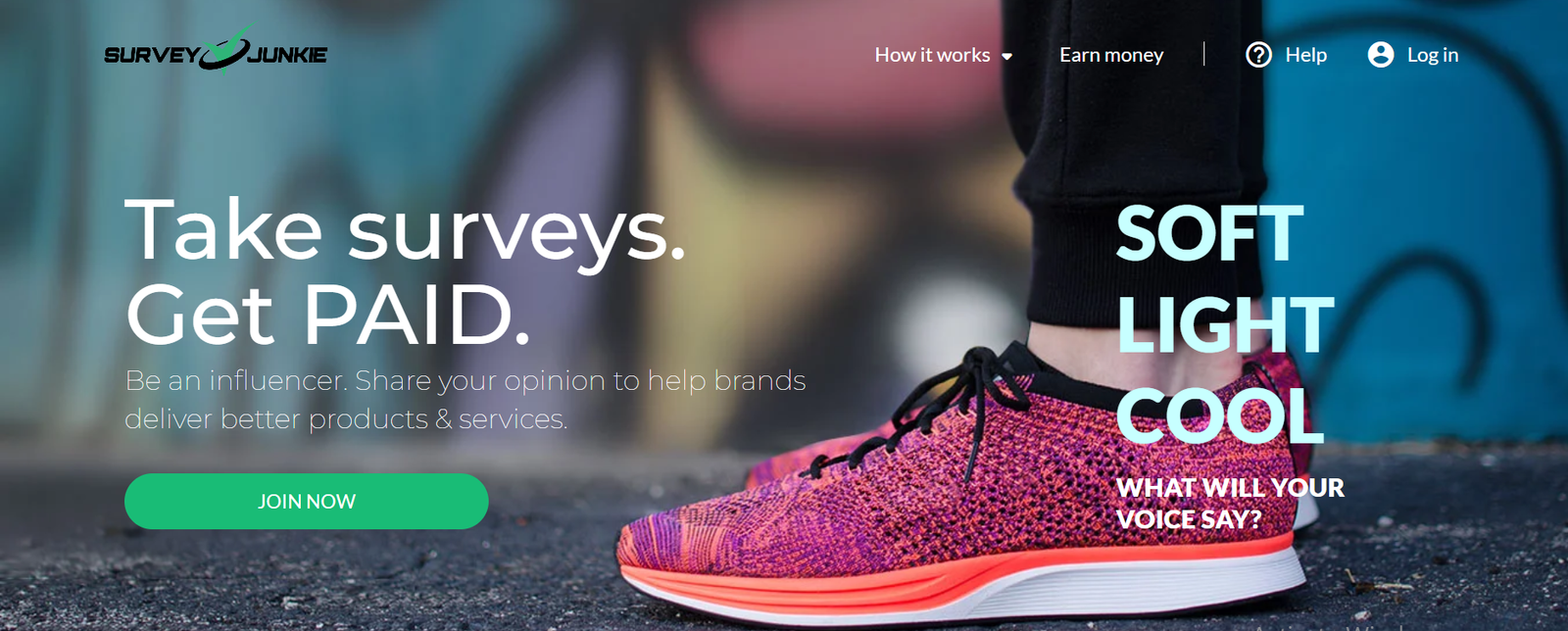 Survey Junkie pays you to complete surveys and share your digital behaviours for market research purposes.
This means you can literally get paid for doing what you normally do, surfing the web. This is called the SJ Pulse Community and you can become part of it by:
Opting in via the Survey Junkie app
Installing it on your computer
You can choose how to participate and the options include using it on Windows, MacOS, Android and iOS (coming soon).
Once you've opted in, the SJ Pulse tech works in the background of your device to track your digital activities, such as:
What you search
Websites you visit
Apps you use
Products you shop for
Advertisements you view
The more you search, the more points you receive which can be redeemed for real money sent via check, PayPal or wire transfer, or gift cards.
MobileXpression is a large market research organization that helps developers and companies understand how consumers use the internet.
This is one of the easiest ways to earn money browsing the internet.
All you have to do is:
Install their software on your mobile device
Carry on browsing the internet like you normally do
The app collects data relating to your browsing duration and history
You receive earned credits each week
Redeem those credits for e-gift cards
MobileXpression has reportedly paid out over $5,000,000 in gift cards.
To get more rewards, you can sign up to be an affiliate for the platform and recommend it to your friends.
Can I Earn Money By Browsing?
Anyone can earn money browsing the web. All you need is a computer, reliable WIFI and little time to spend searching the internet.
Many platforms, like the ones mentioned above, only require you to download their app so they can collect data from your browsing history.
This helps companies understand what their customers do on the web so they can create products they need and make their websites more user-friendly.
Another way to make money by browsing is by signing up for a platform like Wonder.
This company needs researchers to answer questions for people who can't find the information themselves or who don't have the time to search.
What Apps Pay You Instantly?
There are many free apps that will pay you a free $10 just for signing up.
The highest-paying passive income apps to make money instantly include:
How Can I Make $100 a Day on the Internet?
There are many simple ways to make $100 a day online. A few ideas to get started with include:
Transcription work
Affiliate marketing
Proofreading
Freelance writing
Teaching English
Selling services on Fiverr
Further reading: How to Make $100 a Day Passive Income – 30 Simple Ways 2022
Earn Money Browsing the Web – Final Thoughts
There you have it: 15 easy ways to earn money browsing the web.
These micro-tasks sites are a great way to top up the rainy day fund if you have a spare few hours in the evening.
Sign up to multiple websites at a time to increase your earnings. Many of the platforms will also pay you for referring friends their way, so take advantage of that.
---
Further reading:
---
15 Websites to Earn Money Browsing the Web
*Disclosure: I only recommend products I would use myself and all opinions expressed here are our own. This post may contain affiliate links that at no additional cost to you, I may earn a small commission.
Summary
Article Name
15 Websites to Earn Money Browsing the Web
Description
Earn money browsing the web with these 15 websites.
Author
Publisher Name
Publisher Logo