Last Updated on September 29, 2023 by Katie
Are you looking for a new way to make money from home? While you could make money selling stickers on Etsy or check out these game apps that pay instantly to PayPal, you could also get paid to give advice online.
Yes, people will actually pay you to advise them on all different types of things.
If you have specific knowledge in one subject or have achieved great success in work or life, you could make money giving advice to someone else so they can achieve something similar.
For example, are you the one your friends always go to for relationship advice or for help with an electrical problem?
Or have you had years of professional experience with computers, yoga, business, dogs or anything else?
If this sounds like you, an online advisor job could be the next career move that makes you a healthy income.
Let's take a look at how you can get paid for your knowledge advising people online.
Overview of the 23 Ways to Get Paid to Give Advice Online
Keen
Live Advice
Live Person
Maven
JustAnswer
PremiumChat
Quora
Pinecone Research
PrestoExperts
Experts123
HelpOwl
Apple At Home Advisor
MyLot
YouTube Channel
Fiverr Advice Services
Start a Podcast
Create an Online Course
Start a Blog
Write an eBook
Consulting Business
Counsellor or Life Coach
Write an Advice Column
Become an Influencer
---
Want to Make Extra Money Right Now?
Acorns: Get a free $10 just for signing up and start saving for your future. Your spare change is invested for you by experts. No investment knowledge is required! Join Acorns Now.
Survey Junkie: Earn easy money by taking surveys and giving your opinion on new products. Make up to $3 per survey and cash out quickly. Join Survey Junkie now.
How to Get Paid to Give Advice Online
So, can you really make money by giving advice online?
Yes, giving advice is a legit way of making money and anyone can earn in the advisor space.
Paid advice-giving opportunities vary greatly, with some involving you setting up your own business and others working for a company.
Read on to learn how to get paid for passing on your knowledge and helping people online.
Websites to Get Paid to Give Advice Online
1. Keen
Keen is a website that'll pay you to give psychic advice online.
As a Keen psychic advisor, you'll be allowed to set your own prices, manage your own customers, promote your psychic business and give readings whenever it suits you.
Psychic advice is given over the phone and payment is made for every minute you're on a call with someone.
You'll also get access to the exclusive dedicated Advisor Success Team to help grow your business.
Payments for Keen advice services are all made through the platform and you can choose to make withdrawals via wire transfer and PayPal.
2. Live Advice
Live Advice is a platform that pays people with niche knowledge to give advice via phone, chat or email.
A few popular advice categories on this website include:
Business
Tech help
Career advice
Dating advice
Relationship coaching
Family coaching
Health and wellness
If you want to get paid to give advice on this platform, just sign up and create a free listing with a description of your services.
Set your rates, the hours you'll be available and how you want to interact.
If someone wants advice from you, they can click on the 'Talk to Me Now' button that shows on your profile.
3. Live Person
Live Person is a massive AI (artificial intelligence) company founded in 1995.
Today, it has over 900 employees worldwide and it works in seven global locations.
The platform employs a range of subject matter experts who answer questions for their clients.
You can earn money answering questions in areas such as business, finance, health, technology, travel, automotive, retail and more.
4. Maven
Maven is a company that employs experts to answer questions, on demand.
If you have professional industry knowledge in a certain subject, you could make money as a Maven consultant.
To give live advice online with Maven, click on the 'Earn Money Consulting' tab and sign up for free with your email address or social media account.
You are free to set your own hourly rate and to answer as many, or as few, questions as you like.
5. JustAnswer

Just Answer is another great platform to make money giving advice online.
Within the platform, the general public can ask questions and receive answers from thousands of subject matter experts.
Experts on the platform, include:
Solicitors
NHS doctors
Mechanics
Plumbers
Computer technicians
Many other professionals with niche experience
To apply to be a Just Answer expert, sign up, produce valid identification, have a background check and once accepted, you can start giving advice for cash.
6. PremiumChat
Premium Chat is a get paid to chat and give-advice platform founded in 1997.
The platform connects knowledgeable specialists with those that need answers, such as individuals, businesses and Fortune 500 companies.
If you want to give advice via Premium Chat, there are three ways you can do it:
Get paid to video call
Get paid to text chat
Get paid for calls
With each method, you can set your rate per minute and set an availability schedule that suits you.
Sign up with your email or through one of your social media platforms.
Finally, create a profile and add a chat widget to your website or social media to show you're available to give advice.
7. Quora

Quora is a question-and-answer site that now lets you monetize the answers that you give.
Thousands of questions get asked on Quora each day and if you have niche knowledge, you can create an account and start answering.
Just about every topic is covered on Quora including making money online, blogging, travel, relationships, parenting, politics and more.
Every time a question is asked, many people will give an answer.
These answers can be up voted or down voted, depending on how useful people find them.
Once you've spent enough time on the platform and get enough likes and views on your answers, Quora will invite you to their 'Partner' program.
From then on, the pay you receive for your answers will depend on your popularity and authority on the platform.
8. Pinecone Research
Pinecone Research is a market research company that needs influencers to give their opinions on emerging concepts and different products.
Companies want your advice on their products to help them improve what they have and to influence what they produce next.
The benefits of working with Pinecone Research include:
Earn points for every study
Redeem those points for cash or gift cards
Test out products before they're on the market
Your advice influences what products make it into stores
To get started, sign up and fill out your details and you'll receive a study notification when one is available.
9. PrestoExperts
Presto Experts is a platform offering instant advice and help from a range of professional experts and tutors.
Help is offered in a range of subjects such as:
Technology
Counselling
Tutoring
Design
Health
Business
To join as an expert, you have to sign up, fill out your profile and indicate how you want to chat (phone, text, email etc).
From then on, your profile will be shown when someone is searching for answers in your expert category and they can contact you when you're online.
10. Experts123
Experts123 is a platform where people can ask questions and receive multiple answers.
People ask questions about any subject, such as cybersecurity, making money online, sleep health, bitcoin, general health and more.
To give advice on Experts123, you need to sign up and provide detailed answers of around 350 to 600 words.
If your answer is approved, you can earn up to $20 for that one response.
Earnings can be withdrawn once a month via PayPal.
11. HelpOwl

Help Owl is a question-and-answer site that pays you points to help people with their problems.
When you get enough points, these can be redeemed for gift cards and prizes and your efforts will be displayed on a leaderboard.
Other ways to earn include uploading manuals and adding reviews, which also help to bump up your points.
To get started, click on the 'Answer' tab and create a free account.
12. Apple at Home Advisor
Apple employs at-home advisors to provide tech support and answer questions related to Apple products.
If you love Apple products and have lots of experience with them yourself, this could be a great work at home job for you.
You'll receive extensive training and coaching before you start working full-time as an advisor and there are always co-workers on hand, if you feel stuck answering a question alone.
Pay is reportedly up to $42 an hour, depending on your experience.
13. MyLot

MyLot is a forum discussion board where people can ask questions and receive answers.
By giving advice and participating in discussions, you can earn money from home. Pay is determined depending on your professional experience level.
To start, click on the 'Sign Up' tab and fill out your details.
Freelance Opportunities to Get Paid to Give Advice Online
14. YouTube Channel
If you're wondering how to make money with YouTube, there are many different ways.
Many people across the world have started their own YouTube channels advising on subjects they know about.
A few successful YouTube advice blogs include:
Have a think about what subjects you know about, or an area you've achieved great success in.
A few ideas for YouTube channels are baking, makeup, relationships or how to start making money online.
15. Fiverr Advice Services

Did you know that you can get paid to give advice on Fiverr?
Fiverr is a huge freelancer marketplace where anyone can earn extra cash by offering different services.
It helps if you have knowledge in a niche subject, but you can make money on Fiverr with no skills.
A few popular advice services on Fiverr I've seen are:
Dating and relationship advice
Business coach and mentoring
Advice on how to dress for your body type
Legal and criminal justice advice
Vaccination advice for travelers
You really can advise anyone about anything on Fiverr and get paid for it!
16. Start a Podcast
Do you like to talk about subjects in-depth?
Then, starting a niche advice podcast could be an ideal side hustle for you.
To make money with a podcast, you do have to work at building up a decent audience size first.
Once you have this, you can earn with sponsorship deals and affiliate partnerships.
If you have a tight budget to start with, check out these free podcast recording tools:
17. Create an Online Course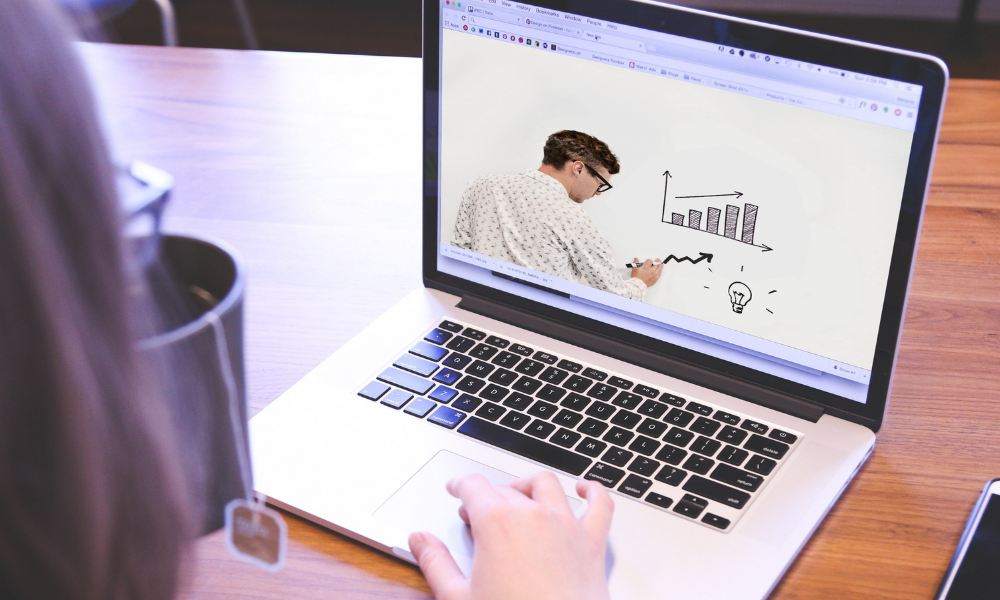 If you have professional knowledge or experience with a niche subject, you can get paid to give advice online with your own course.
It's simple to film the video course with your laptop camera or smartphone and use free editing software to get it up to standard.
Just make sure your course is in bite-sized video chunks of around 5 minutes each and use different slides to keep people interested.
Once completed, you can share your video course for free on platforms like Udemy and Skillshare.
Learn more in this article how to make passive income selling courses.
18. Start a Blog
Another way to get paid to give advice online is by starting a niche blog.
Blogs are basically a collection of written articles giving advice or information about a certain subject.
You can start an advice blog on any subject you have knowledge of and are passionate about.
For example, have you thrived as a Mom and want to advise other new Moms how to do the same?
Or are you a fitness and nutrition expert, who loves helping others reach their fitness goals?
There's no end to the different subjects you can start blogging about.
Blogs make money in a few different ways, such as:
Display advertising
Affiliate marketing
Sponsored content
Paid subscriptions
Learn more in this article detailing how to make money blogging.
19. Write an eBook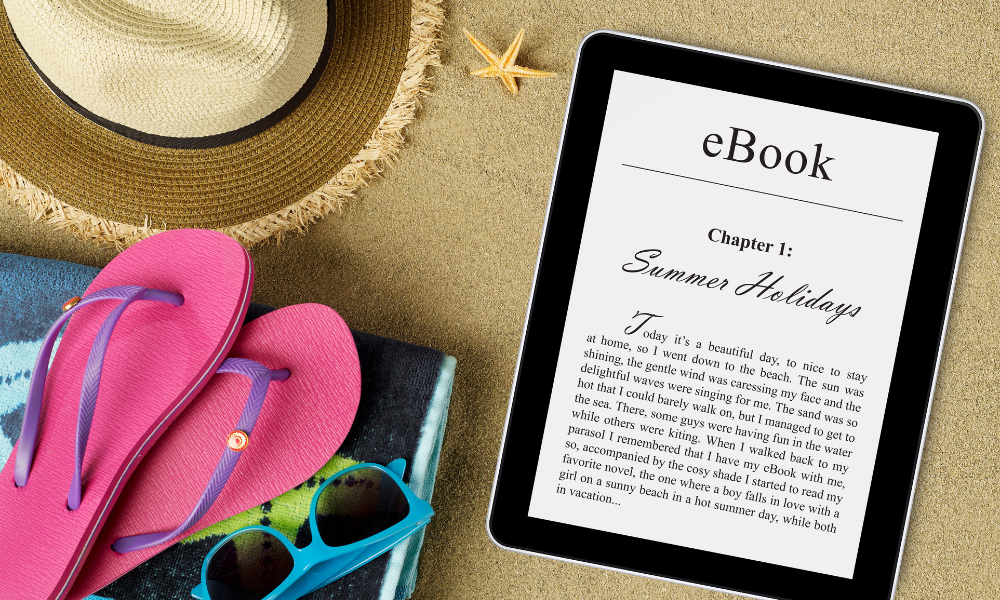 It's possible to write eBooks for passive income and make a decent amount of side hustle cash.
You can advise people on a range of subjects in your eBook, such as how to start a blog, how to make money with bitcoin, travelling tips, business growth, buying a house, organizing your closet, or how to dress to impress.
It helps if you have professional industry experience or have at least achieved great success in the subject that you'll give advice about.
The reason for this is to give people a reason to trust you and give you more chances of making eBook sales.
20. Consulting Business
Do you have professional industry experience in a niche subject?
If yes, you can get paid to give advice online by setting up a consultancy business.
A few consultancy business ideas include:
Advertising consultant
Marketing consultant
Business management consultant
Financial consultant
IT consultant
Fashion consultant
This list goes on for different types of consultancy you could offer. It just depends where your passions and skills lie.
21. Counsellor or Life Coach
Many people need the support of a life coach or counsellor to help them through difficult times.
If you have professional knowledge, you could get further training to secure the right certifications to work in these types of jobs.
Counsellors and life coaches often specialize in areas such as:
Relationships
Parenting
Child development
Mental health
Career growth
Performance coaching
And the good news is that you can set your own rates and decide whether you want to coach people online or face-to-face.
22. Write an Advice Column
Are you a great writer and have niche industry experience?
You could get paid to give advice online for a magazine or newspaper advice column.
Popular advice column subjects are dating and relationships, sex, beauty, parenting, money, wedding planning or college life.
If you feel you have the right skills to write an advice column, search online writing job boards for work such as MediaBistro and JournalismJobs.com.
23. Become an Online Influencer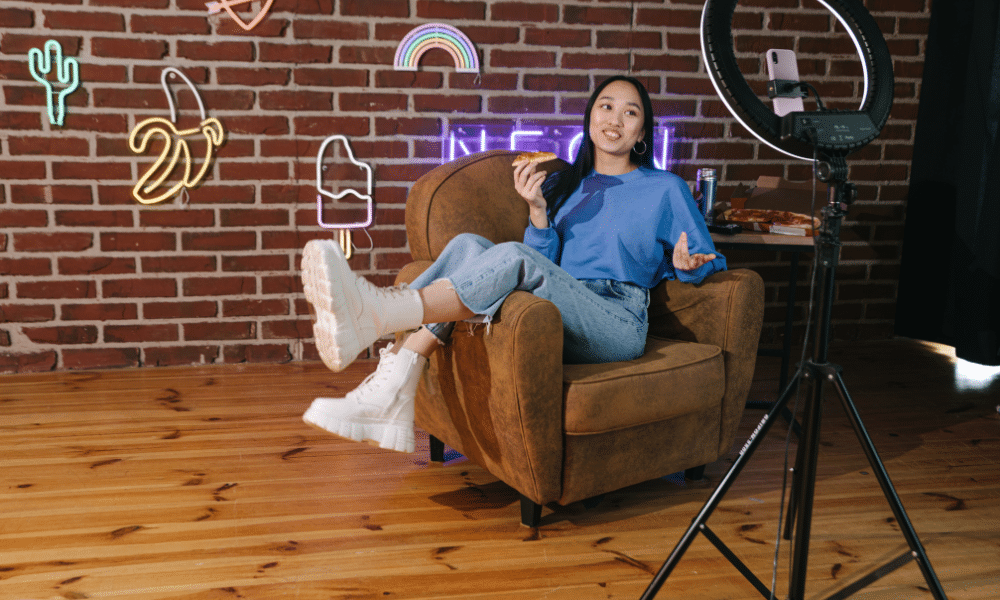 Online influencers make money by giving advice through their social media channels.
To get started, you'll need a large audience that is interested in one subject area such as fashion, beauty, making money online or travel for example.
Before you make money, you'll need to take the time to build up your accounts for free by posting relevant, helpful content.
And, once you become an authority on a subject, you can make money via:
Brand partnerships
Affiliate marketing
Creating a paid subscription wall for your content
Selling merchandise
Creating your own courses and eBooks
Learn more in this article detailing how to become an influencer.
Tips to Make the Most Money Selling Advice Online
Are you ready to get paid to give advice online?
This is a great side hustle that could eventually bring in a full-time income.
Take a look at these tips to increase your earnings quickly: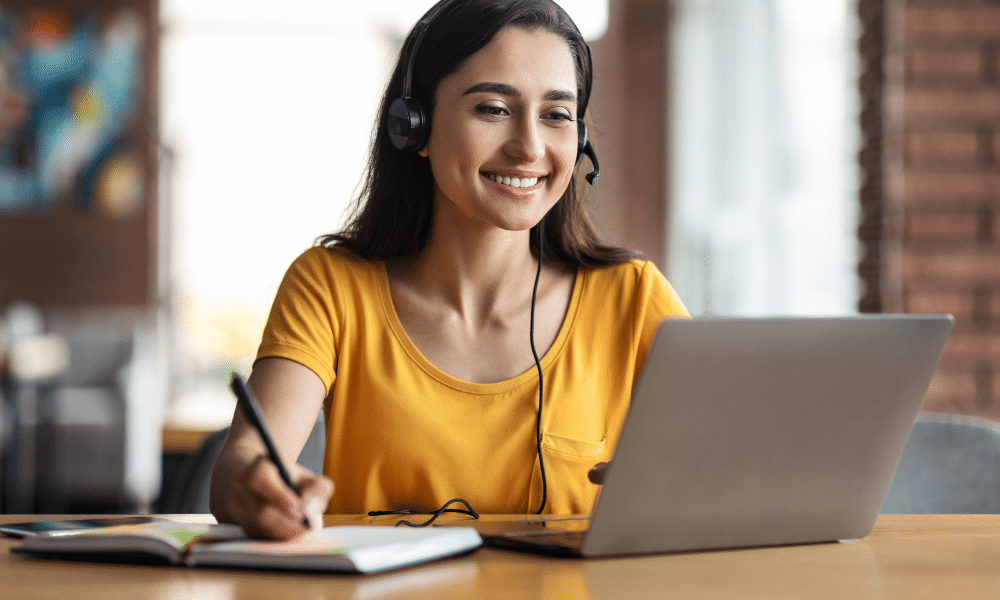 Choose a Niche
People trust subject matter experts.
To make the most money giving advice, choose one subject and become an authority in that niche.
For example, if you set up a business coaching people to lose weight, people might not listen to you if you suddenly start talking about fashion.
Choose a niche that you either have professional experience with or life experience with.
And, build an audience around your chosen subject and you'll make a lot more money than trying to advise on multiple subjects.
Scale the Ways You Give Advice
Maybe you start working for a company giving advice on business or IT support.
After gaining some experience, you could start your own blog or YouTube channel and create content around your expert niche.
Once these become successful, maybe you could create an eBook or online course to sell.
The way to keep making more money giving advice is to continually scale what you offer.
Ask for Testimonials from Happy Clients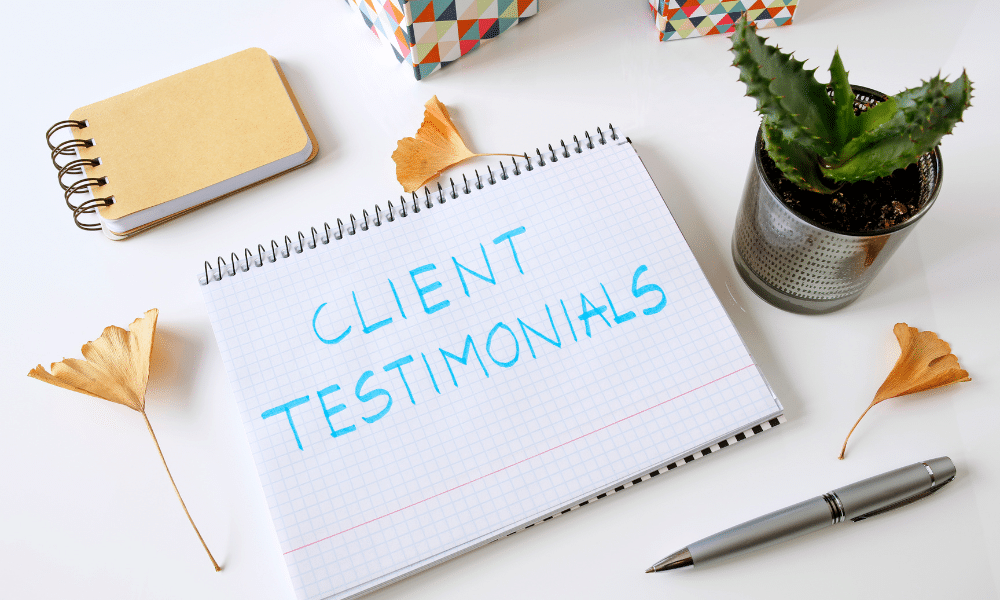 After advising a few happy customers, don't be afraid to ask for testimonials.
If someone is happy with the advice they got from you, they won't mind writing a short review of their experience.
Positive reviews are essential to build trust with new clients.
Most people do their research before buying a product or service and want to see positive testimonials before they purchase themselves.
Get Paid to Give Advice Online FAQs
What do you need to get paid to give advice online?
To earn money giving advice online, you only need a few basic tools such as:
Strong internet connection
Laptop or desktop computer
Knowledge of the subject you'll advise on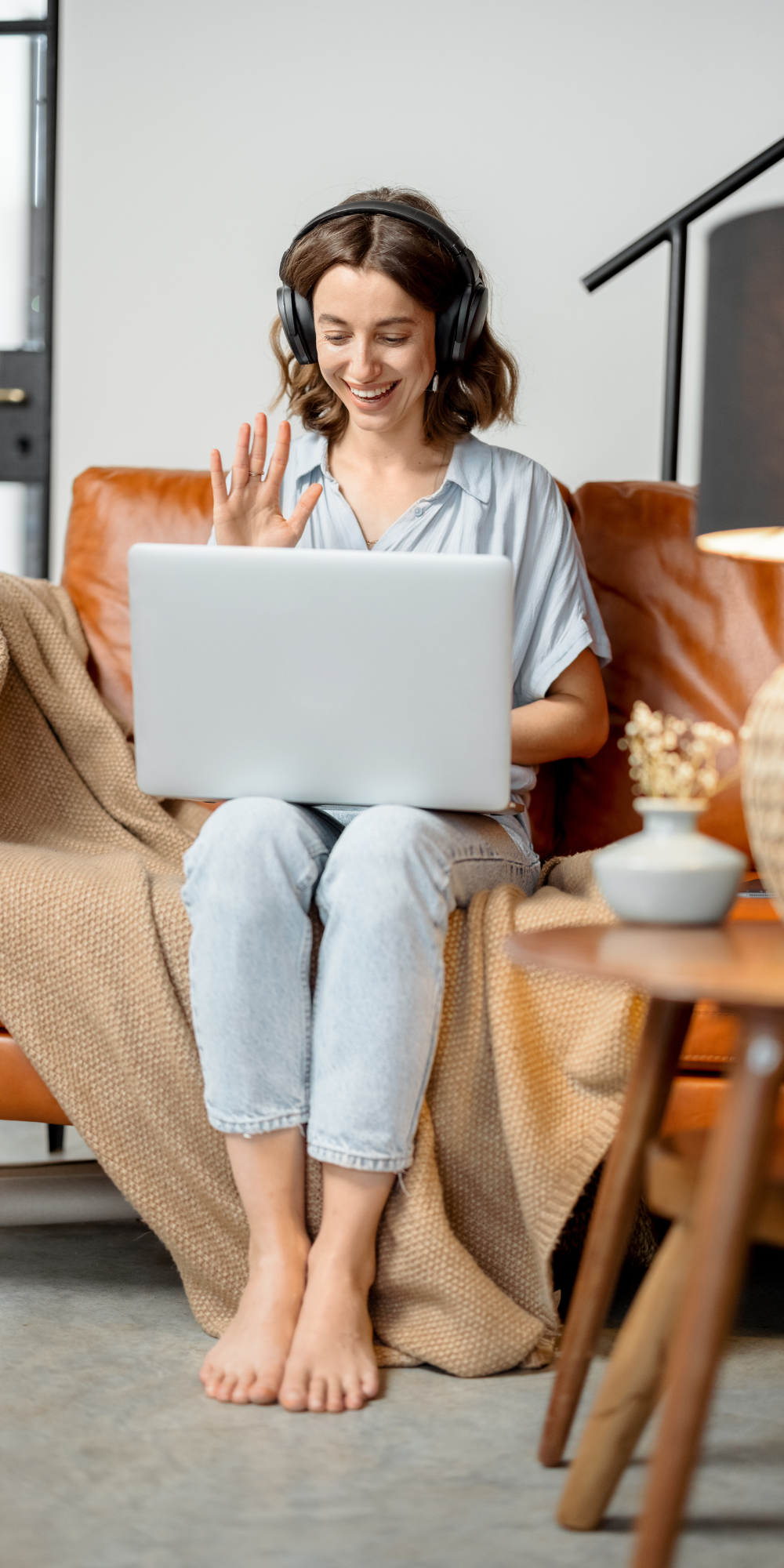 Where can I get paid to give advice online?
There are many places to get paid to give advice online.
These include getting a job with a company as an advisor, starting a coaching or consulting business or starting your own freelance advice business with a blog or podcast for example.
How do you get paid for relationship advice?
A few companies that'll pay you to give relationship advice include:
Final Thought on Ways to Get Paid to Give Advice Online
Now you know how to get paid to give advice online.
Your next step is to choose which method to start with. Getting a job as an advisor online is one of the easiest ways to start and the quickest way to make money.
All you have to do is sign up to a company mentioned in this article, fill out your details and prove you have the right credentials to give advice.
Blogging, writing an eBook, creating a course and podcasting, all require you to put in a lot of effort up front, before you get to the money-making stage.
However, it is a great feeling to have your own online business and be your own boss.
And, it is nice to have a work from home job that pays you weekly and with effort, your income will grow exponentially!
23 Ways to Get Paid to Give Advice Online and Earn $50+ Per Hour
*Disclosure: I only recommend products I would use myself and all opinions expressed here are our own. This post may contain affiliate links that at no additional cost to you, I may earn a small commission.
Summary
Article Name
23 Ways to Get Paid to Give Advice Online and Earn $50+ Per Hour
Description
23 Ways to Get Paid to Give Advice Online and Earn $50+ Per Hour.
Author
Publisher Name
Publisher Logo