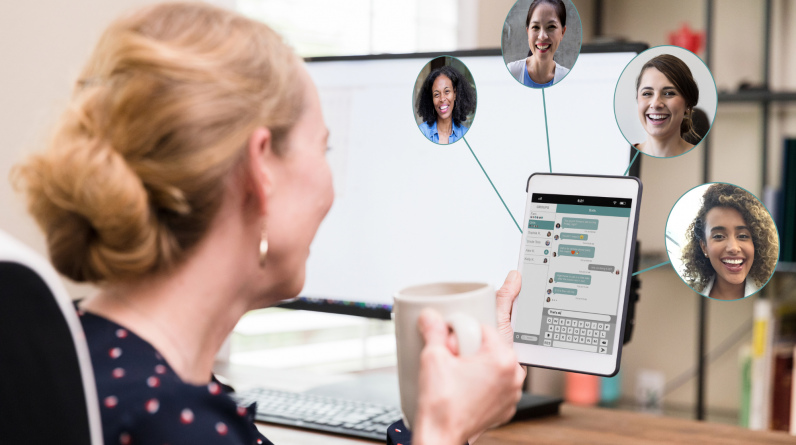 Last Updated on September 4, 2023 by Katie
Did you know you can get paid to be a virtual friend? Yes, really!
This is one of the more interesting ways to make money online. If you love chatting and interacting with people, being a virtual friend could be right up your street.
The world is making us become more distant from each other. Many people sit behind a screen and never get out into the real world much. So, this is why virtual friend platforms have actually become quite popular!
We are all human and social interaction is key to our health and happiness. People who struggle in face-to-face situations will see a virtual friend as a starting point and a way to hone social skills.
Where people need help – money can be made. And this is what you can do by signing up to be a virtual friend.
Summary of the Best Platforms to Get Paid to Be a Virtual Friend
Rent a Friend
FriendPC
Rent a Cyber Friend
Rent a Local Friend
Fiverr
---
Want to Make Extra Money Right Now?
Acorns: Get a free $10 just for signing up and start saving for your future. Your spare change is invested for you by experts. No investment knowledge is required! Join Acorns Now.
Survey Junkie: Earn easy money by taking surveys and giving your opinion on new products. Make up to $3 per survey and cash out quickly. Join Survey Junkie now.
---
Related posts:
How to Get Paid to Be a Virtual Friend (5 Ways)
Ready to get paid for being a friend?
Take a look at the legit companies below that hire people for virtual friends services.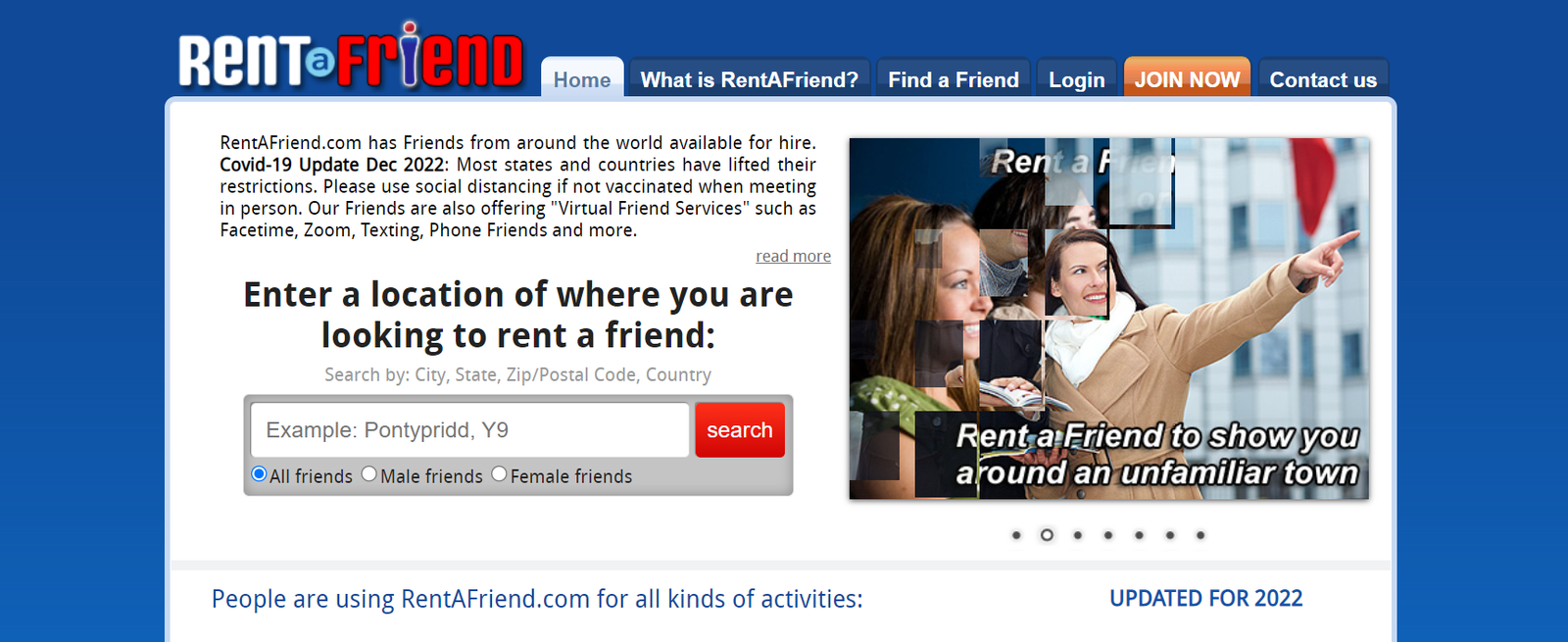 Rent a Friend offers in-person and virtual friends for rent. It's an international company but takes on people worldwide.
The platform is easy to navigate, offering a large search bar where you can add in who you're looking for, in what area and what types of activities you're interested in.
To become a rent-a-friend and get paid, click the link at the bottom of the page and fill out the application. You'll be notified by email if you're accepted.
The platform allows you to set your own rates, usually ranging from $20 to $50 an hour for specialist activities.
And the best part is, you keep 100% of your earnings with Rent a Friend charging a small fee to members.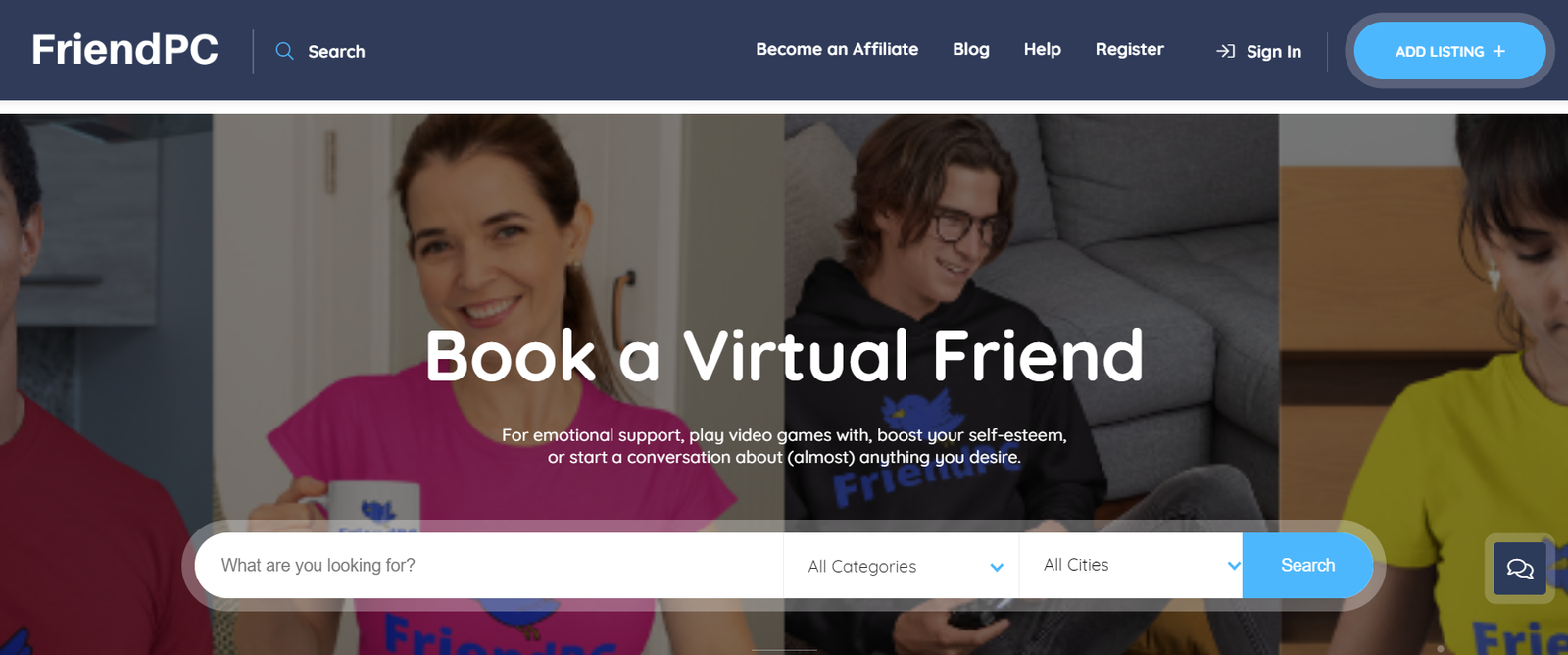 FriendPC is a well-established platform offering virtual friends for emotional support, boosting self-esteem, having conversations and playing video games.
They even need people to offer life coach and virtual girlfriend services.
After signing up, you can set your own rates and specify how you'd like to offer friendship eg; calls, texts, video or in-person.
One great bonus is you get paid immediately after each interaction.
The only downside here is FriendPC do take 5% of your earnings. But it's still possible to make some great side hustle cash here.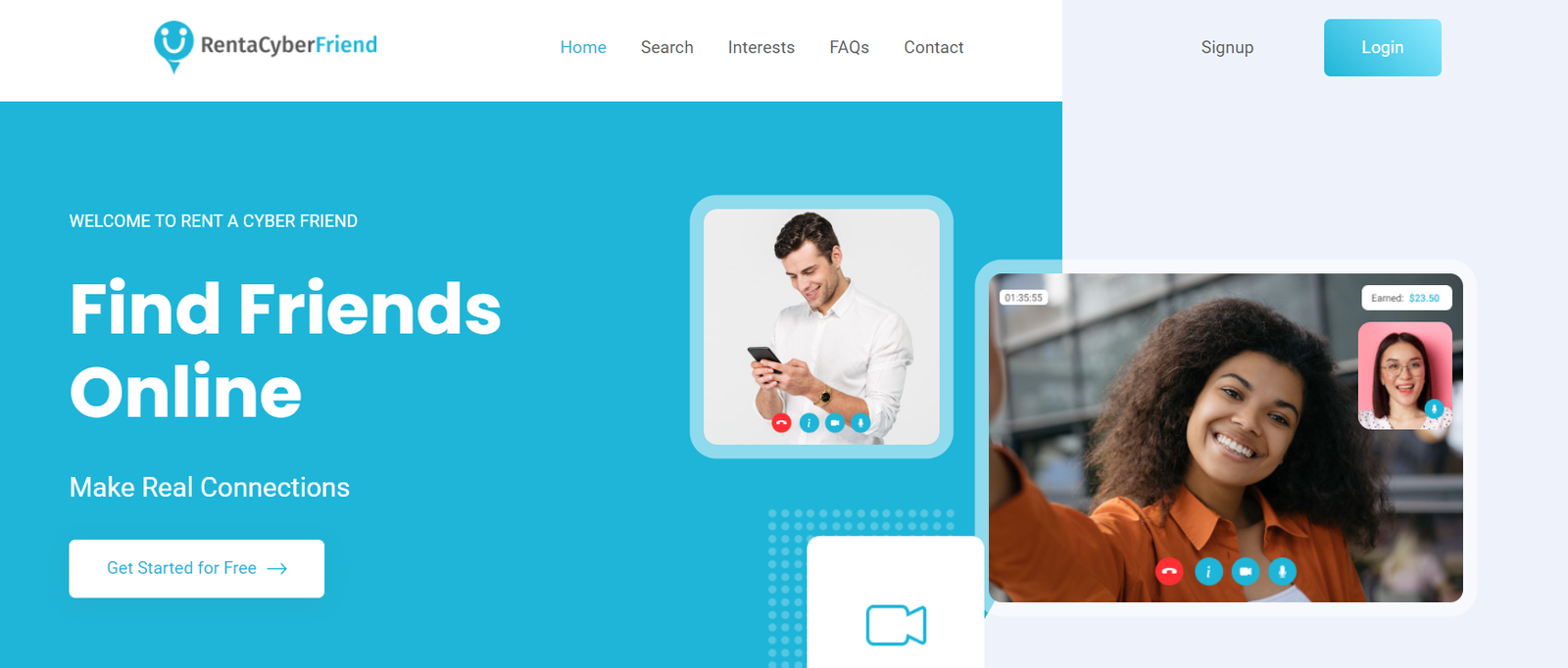 It's easy to get paid to be a virtual friend on Rent a Cyber Friend.
Just click on the 'become a cyber-friend tab', fill out your details including location, interests and how you're happy to chat and your profile will go live.
Have a scroll through some of the virtual friends on the platform, to get an idea of what to say. Some cyber friends offer chats in certain languages or on a specific topic.
Basic membership is free, but you have to pay a monthly membership to get access to more gigs and to bid on gigs.
To increase your earnings with this platform, they encourage you to create your own virtual products to sell like courses or eBooks.

Do you live in a popular travel destination?
Or are you near local hotspots holidaymakers love to visit? If you answered yes, Rent a Local Friend wants to speak to you.
This platform connects travellers with locals, who want a guide to show them around the area or give online chats about the local culture.
If you know a lot about your area, becoming a Rent-a-Local Friend is an easy and enjoyable way to make extra cash.
To become a verified virtual friend, fill out the onboarding details and you'll have to pay a 'contribution fee'.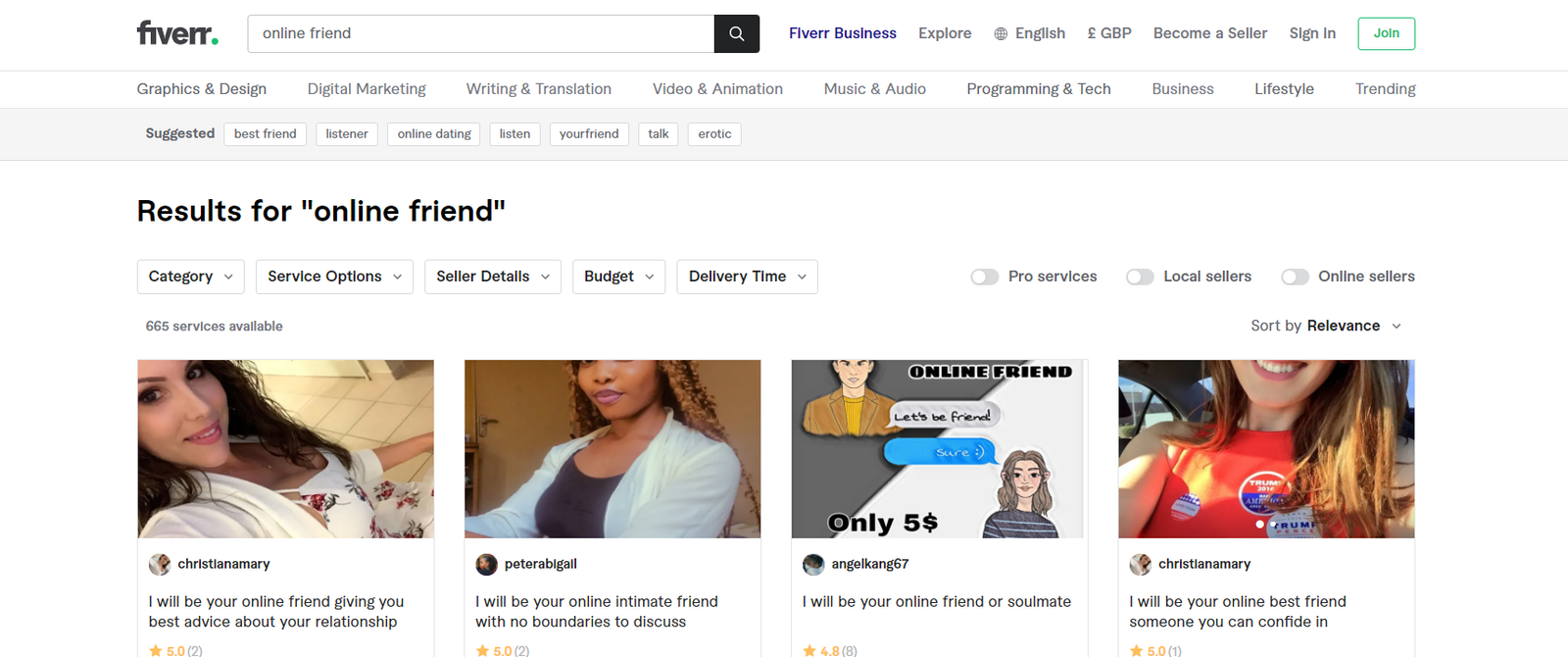 Fiver is a huge freelancer marketplace where savvy entrepreneurs sell services such as website design, content creation, logo design and even online friendship.
This is a top place to get paid to be a virtual friend because Fiverr has a huge flow of traffic and is completely secure.
You can price your friendship services from $5 up to $50 an hour, depending on what you offer.
A good idea is to provide three different levels of friendship. For the basic package, you could offer one phone or video conversation.
The next level could be chat available for 24 hours.
There really is no right or wrong. Remember, you can always adjust your friendship services as you go, as you get more experience.
What is a Virtual Friend?
You probably have many virtual friends already on social media. Think about the people you follow and who follow you on Facebook, Twitter or Instagram, but have never met.
The ones you chat with are your virtual friends.
Today, paid friendship sites have sprung up allowing people to sign up and look specifically for a friend.
Once you sign up to be a 'friend for rent', someone can search the site and if they like the look of your profile, they will contact you to 'rent' you as a friend.
Some will just want a few conversations. Others may want to 'rent' your company for a longer period of time which you can agree on together.
Can You Really Get Paid to Be a Virtual Friend?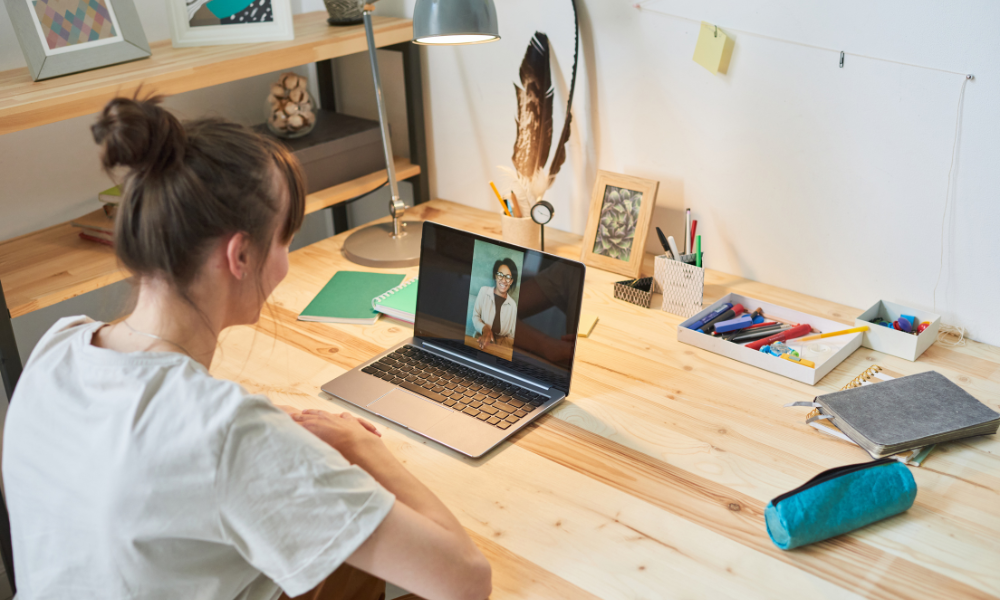 Yes! There are many secure platforms that need people to work as rented friends.
This may sound bizarre, but some people struggle in social situations or maybe stuck indoors due to a medical condition and will pay for friendship.
All friendships are completely platonic. Virtual friendship is mainly talking to lonely people by phone, text or video chat.
You might even be asked to take part in an activity with your 'friend' like baking, watching a movie or discussing a certain subject virtually.
How Does Virtual Friendship Work?
According to my research, the virtual friend craze started in Japan.
Lonely people would rent a person to go to an event with, eat dinner together or even act as their partner to stop family members from asking when they were finally going to get married.
Obviously, this is a meeting in person. But, the rent a friend market evolved into businesses offering purely online friendships for a fee.
To be accepted as a paid virtual friend, you'll need to sign up to the platform, complete your profile and some may ask you to have a virtual conversation with them, to see if you're a good fit.
How Do I Get Started as a Virtual Friend?
The majority of virtual friend sites will ask you to sign up and fill out your basic details. The process goes like this:
Create Your Profile
The first step is to sign up and fill in all the requested information. This will include name, age, email and approximate location so you'll see matches in the same time zones.
Take a Personality Quiz
While each virtual friend platform works differently, the majority will ask you to take a personality quiz.
This helps to determine your personality type and what you'd be good at talking about.
While you don't need to be an extrovert to do this job, it helps if you can initiate a conversation with people who are using the site, that might find this hard.
Describe Yourself and Your Skills
Sites like Rent a Friend have users singing for virtual and in-person friend services.
You can describe the activities you are willing to take part in such as baking, poetry, family functions, wingman/wing woman, pen pal, dinner, talking on the phone, video chatting and more.
If you have a special skill, you can offer to teach it to others as well.
Fill Out Your Payment Details
Payment options usually include PayPal or bank transfer.
This may vary depending on what country you live in.
Always check each individual site's payment terms which could be weekly, monthly or when you earn a certain amount.
Activate Your Profile
Finally, activate your profile and you're ready to go!
As your profile becomes visible, you may start getting friend hangout requests. Always stay safe and never share any personal information.
Keep an Eye Out for Messages
Make time each day to check your message box and answer any questions.
Remember, there will be competition on each site. If you want to make money as a virtual friend, you need to be on the ball in making connections.
Once you get sent a friend request, you have the choice to accept or decline the offer.
If you accept, you might be asked to have a conversation via:
Text
Phone
Email
In a chat room
Over Skype
What do Virtual Friends Get Paid?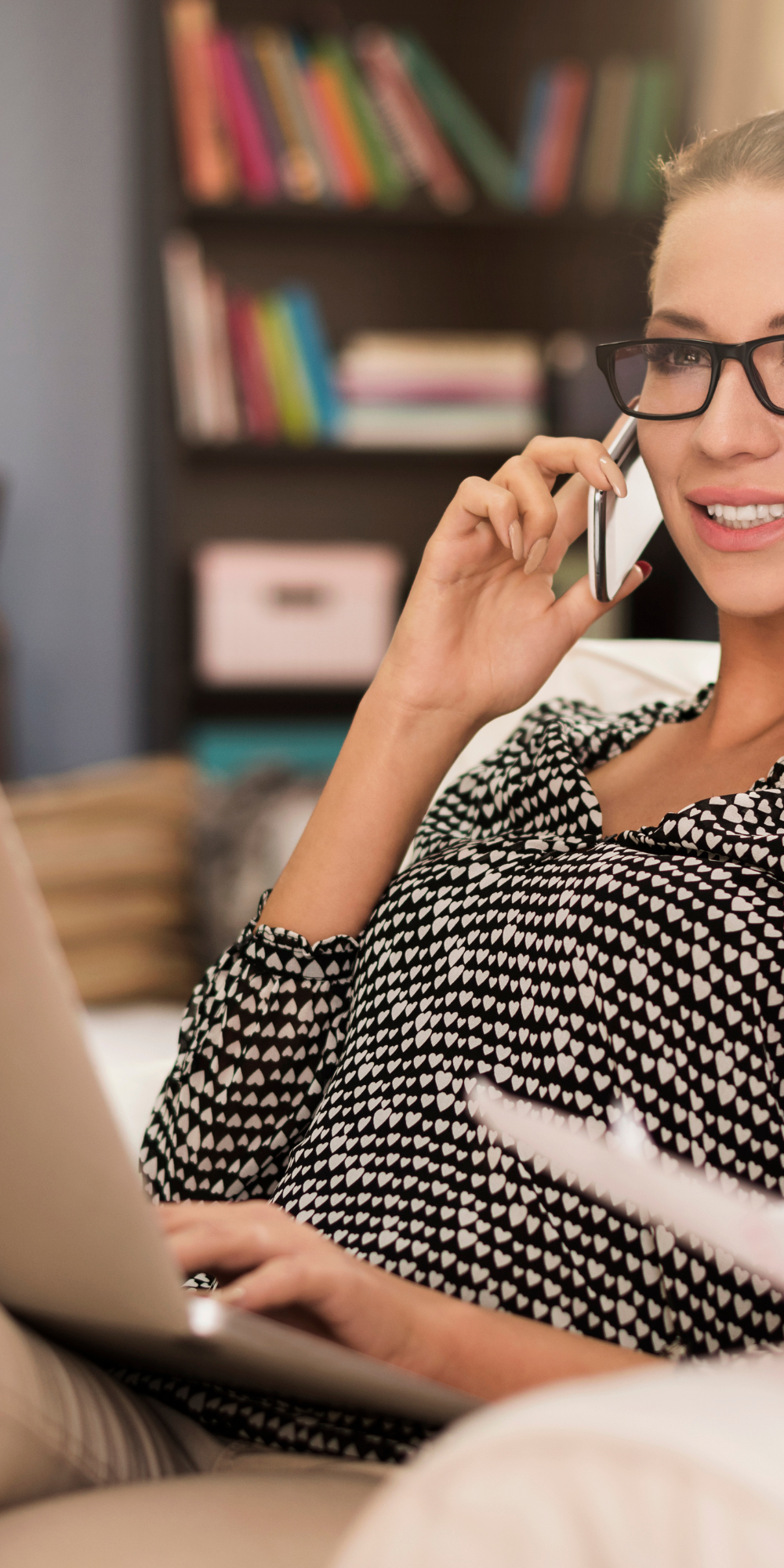 How much you get paid for online friendship depends on the site you work on.
Some virtual friend sites will recommend a flat rate while others allow you to set your own hourly rate. Be aware that some sites will take a commission from your earnings.
An average rent-a-friend rate is $20 – $30 per hour and up to $50 an hour if you set yourself up in a specialist niche.
Let's assume this would be a part-time side hustle and do a few calculations to work out earning potential.
If you worked 10 hours a week and charged $30/hour you could earn:
$300 a week
$1200 a month
$14,400 a year
This looks like a nice little earner to me for just doing what you normally do, chatting to people!
And, if you wanted to offer specialist friend services like helping someone to cook. You could charge $50 an hour, work 8 hours a week and earn:
$400 a week
$1600 a month
$19,200 a year
There's so much opportunity with online friend services and it's a fun way to earn money.
What is Expected of You as a Virtual Friend?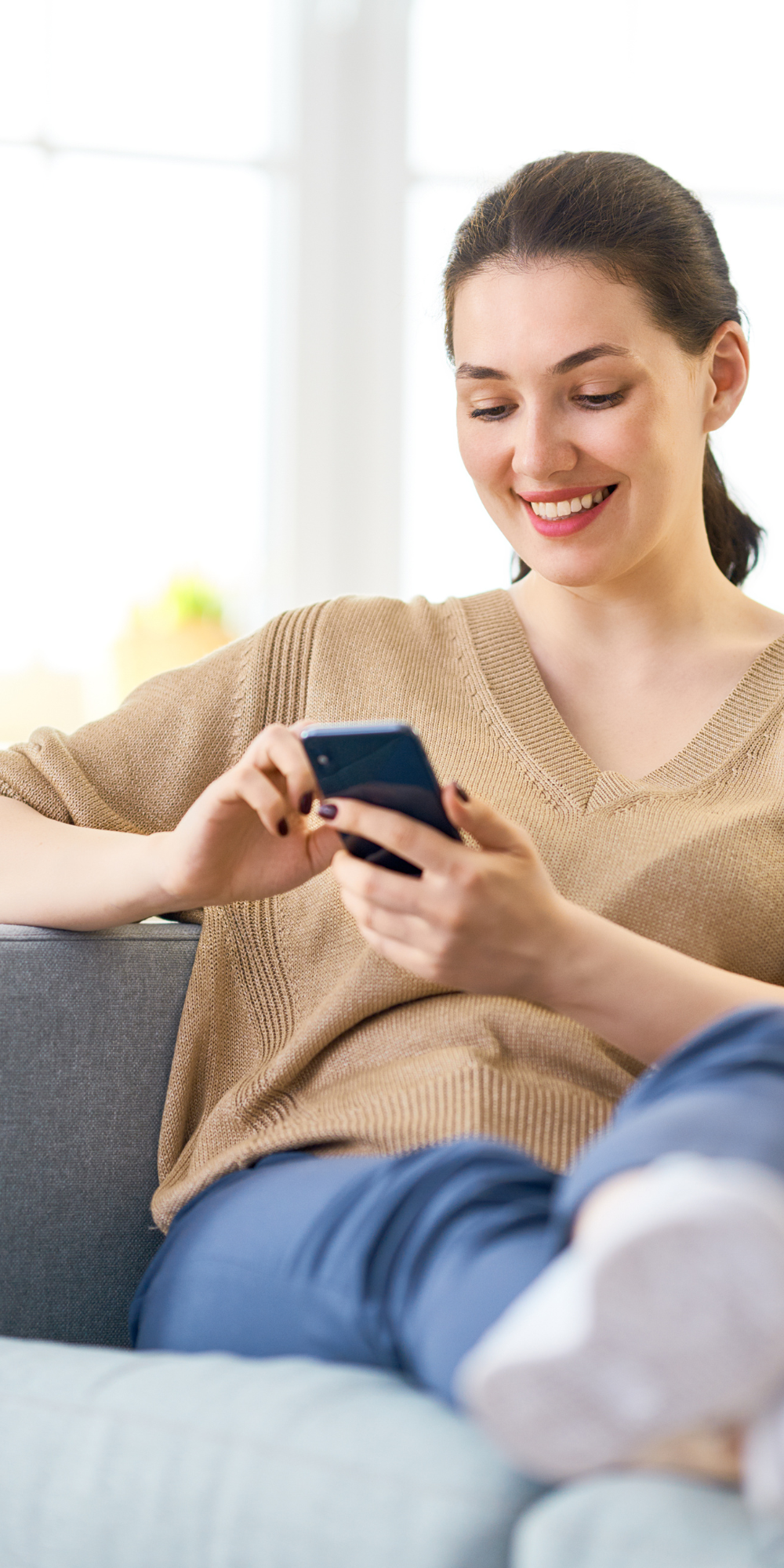 To get paid to be a virtual friend you have to follow the sign-up process on the friend website.
This will usually include filling out your basic details, hobbies, likes and any special skills you have that someone might be interested in.
This will be your USP (unique selling proposition) that will help you get chosen over someone else. It also helps if you speak a second language as friendship requests will often come from travellers new to your area or foreign language students.
You may also be asked to take a personality. test which helps you get matched with people you can relate to.
As a virtual friend you decide what services you want to offer. This could be chatting over the phone, giving advice on a subject, offering tips on your local area or watching videos together online.
Virtual friendship services are meant to be platonic. While these sites vet their users, if you ever get asked to do something you don't want to do, it's ok to refuse and report them.
As a virtual friend, your aim is to help the person as much as you can. By doing this you'll get good reviews, which will help you get new friends, who pay for your time.
Get Paid to Be a Virtual Friend – Services You Can Offer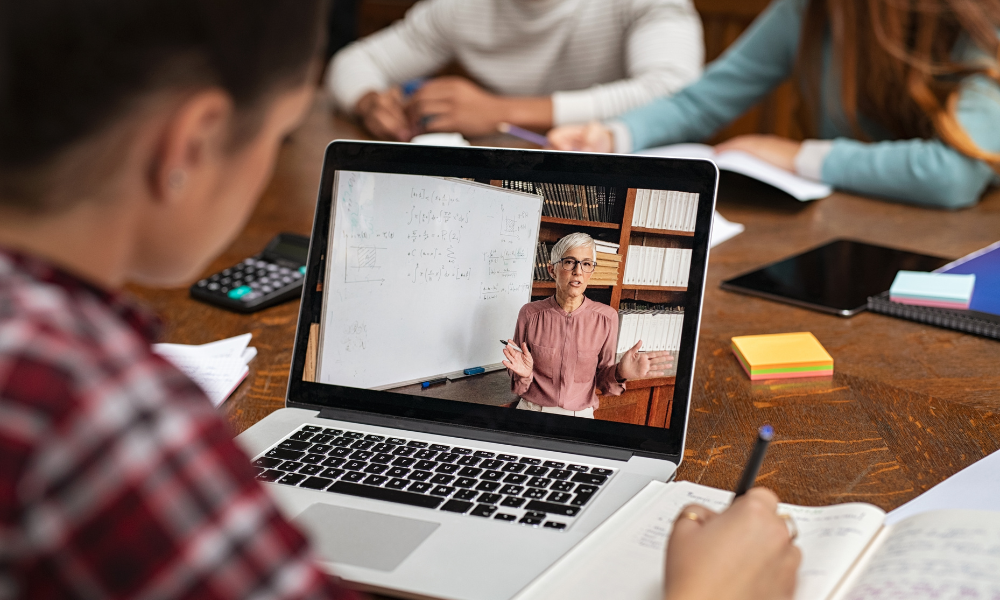 There are many different services you can offer as a virtual friend.
You can offer general friend services or more specialized services, such as:
Playing video games together
Cooking online together
Watching and talking about movies
Chatting about their relationship problems
Be a shoulder to cry on
Do workout videos together
Teach English and have conversations
Share a hobby such as painting
Teach a specific skill such as flirting, singing, writing etc
Have a think about what you enjoy and are good at. Once you know this, you can offer these services as a virtual friend.
What Skills Are Needed to Succeed as a Virtual Friend?
To get paid to be a virtual friend, you will need certain skills.
But know that virtual friendship is not for everyone and not everyone will make a lot of money with it. To succeed, you must be able to:
Be empathetic
Be a good listener
Teach a new skill or describe something well
Enjoy meeting people and learning about them
Take control of a situation easily
Know how to set boundaries
Lead a conversation and come up with topics to talk about
Setting boundaries is important in virtual friendship.
You may find that some clients want more of your time than they pay for. You need to be able to control this so you don't get taken advantage of.
Get Paid to Be a Virtual Friend – How to Stay Safe?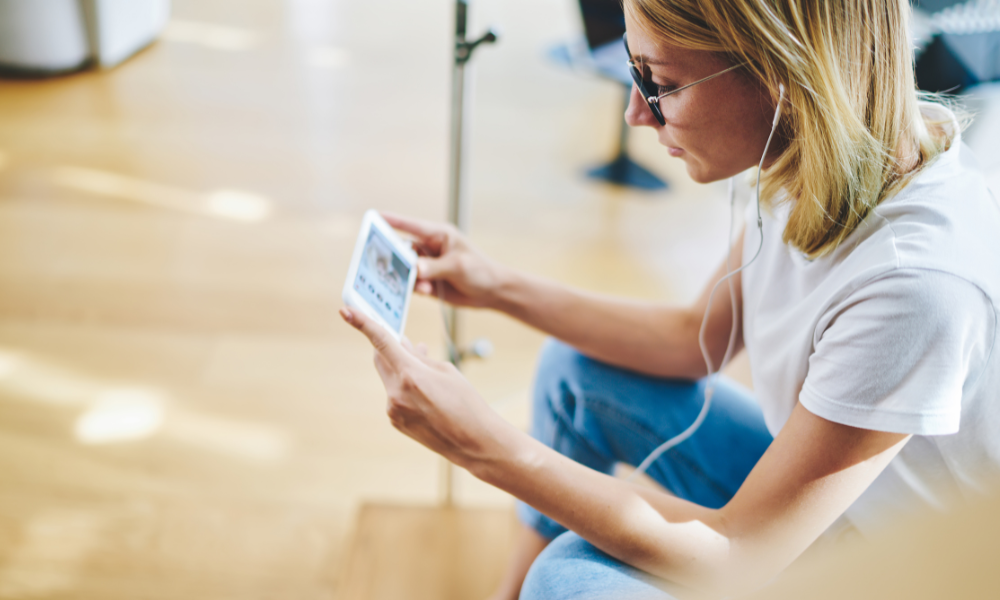 While there are many good people online, you always have to protect yourself from the few bad people that try to take advantage.
Follow these safety measures to protect yourself:
Read user reviews of the friend website before signing up
Avoid any rent-a-friend sites that ask you to pay money
Never reveal your personal information to a new virtual friend. This includes bank details, your home or work address, phone or social security number
Always check that the site is secure with the lock symbol at the start of the URL address
If the virtual friend asks you for anything that makes you uncomfortable, terminate the friendship
Always trust your gut – it's usually right!
Why Do People Hire Virtual Friends?
People hire virtual friends for all different reasons.
One common reason is that it's an easy and convenient way to meet a like-minded person. In fact, according to research, 1 in 10 people met their best friend online or believe that they'll meet good friends on the web.
Some people might hire a friend when they're travelling through a new area or have moved to a new city.
By renting a friend who knows the area, they can learn about the best places faster and often discover places they would never find on their own.
Some people want to learn a skill, but maybe don't have the confidence to go to a class. Renting a friend to teach them one on one, might feel a bit less pressure.
Also, not everyone has a lot of friends and might need a friend when they're feeling down. A virtual friend can be there for them when no one else is.
And another plus of virtual friendship is meeting people from all different time zones.
If someone is planning a trip to your country, they might want to have you as a friend to learn about your culture and what to expect in your country.
We are so lucky to live in the time of the internet. Talking to people from all over the world and creating new friendships with people we would have once never got to have met, is a real plus.
Tips to Increase Your Earnings While Working as an Online Friend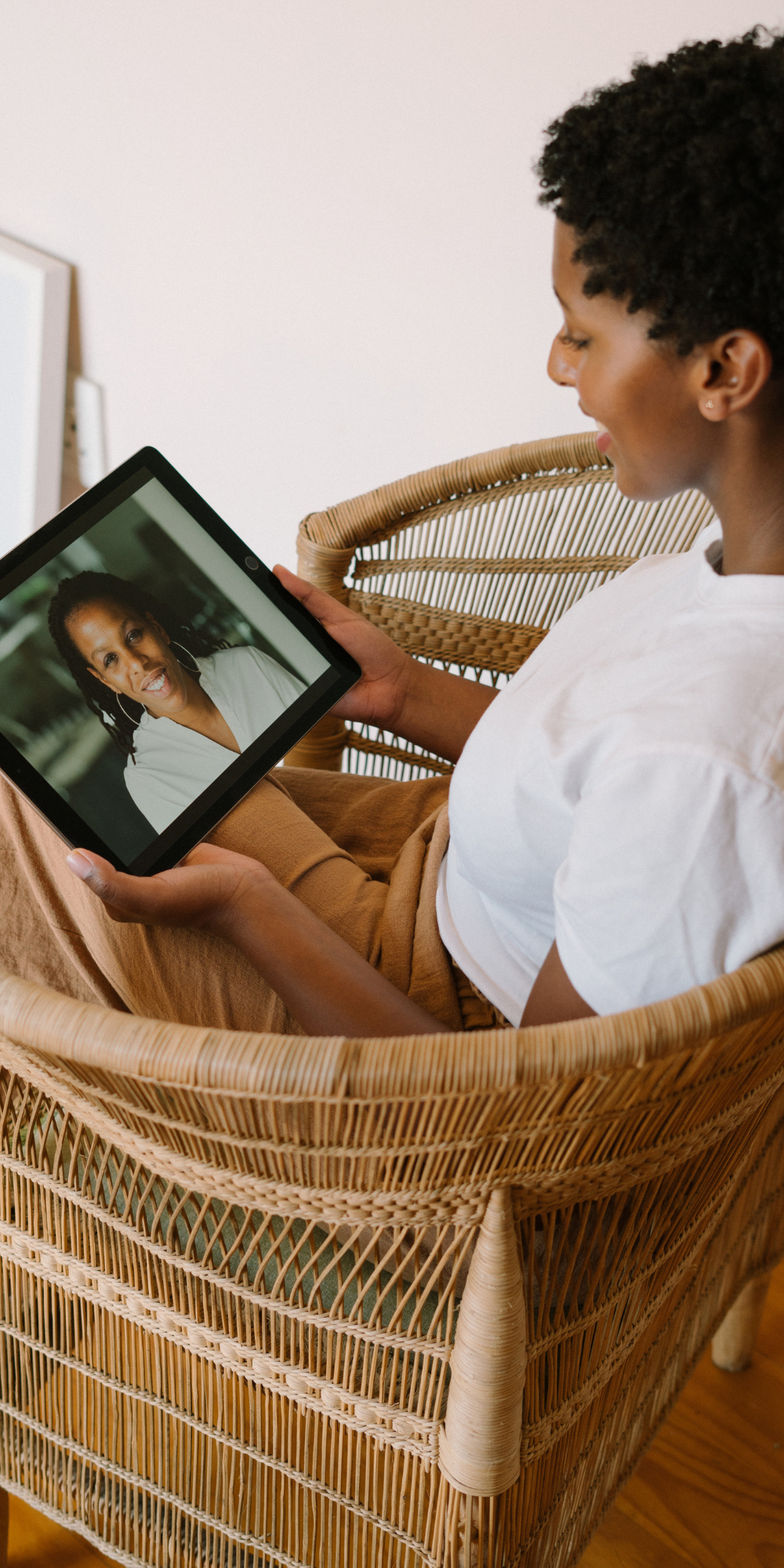 Have you decided you want to get paid to be a virtual friend?
This is a great idea, but it's important to learn how to maximise your earnings.
Here are some tips to make more money working as an online friend:
Have hobbies. By having multiple hobbies you're knowledgeable about, you can make more money. Read and learn about new subjects to make yourself more interesting and to have new skills to help your friend with.
Show empathy and interest. To get paid to be a virtual friend you need to show interest in the person you're talking to. Just like in any relationship, if you don't show empathy and listening skills you won't be friends or partners for long.
Get practice. Get online friend experience by working on more than one friend site. Talk to people from different cultures and nurture your listening and talking skills. By becoming a better friend, you can earn more money.
Learn how to make someone laugh. If you can find out how to make your client laugh, this will relax them immediately and endear them to you. Learn some new jokes or tell funny stories.
Sign up to multiple platforms. By working on multiple friend sites you gain more experience and can possible make more money.
Create a detailed profile. Avoid having a thin profile as this doesn't look trustworthy. Someone looking for a friend will want to know a bit about you before they reach out for friendship. Detail your hobbies and interests and have a good amount of photos.
Ask the client what they want to achieve. At the end of the day, virtual friendship is a business transaction. A person who pays for your friend services usually wants to achieve something. Asking what they want from the friendship, shows you actually care and helps you fulfil their ambition. This may also get you a happy, repeat customer.
How Do I Get Paid as a Companion?
There are many online friend websites that pay you to be a friend or companion.
You can get paid to be a virtual friend via the sites mentioned in this article:
On these sites, you can create a profile offering companion services. You can offer to just talk or to take part in activities such as singing, watching movies or doing a hobby together.
Can I Get Paid for Text Chatting?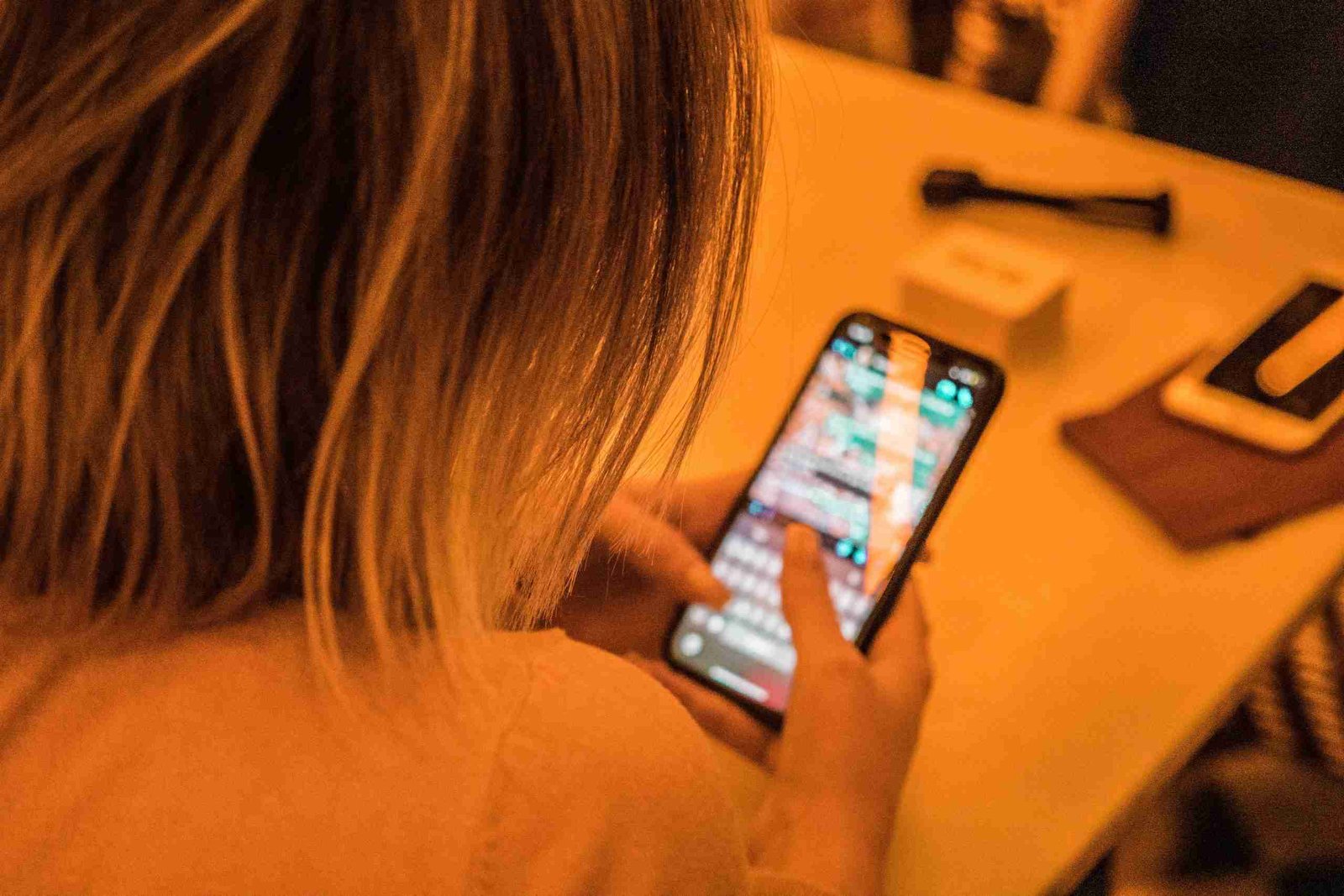 Yes, there are many legit platforms where you can get paid to text chat and flirt online.
A few of the best site to get paid for text chatting include:
Some of these sites pay you to text and others pay to receive texts. Some even pay you to answer simple questions and provide customer service.
---
More ways to make easy side hustle cash:
---
Get paid to Be a Virtual Friend – Final Thoughts
I hope you've enjoyed this list of places to get paid to be a virtual friend. As you can imagine, it's an enjoyable and pretty simple way to make money.
If you need extra cash, making a few hundred dollars extra a month as an online friend should be easy.
One thing to remember is – safety first. All these platforms are verified, but it is still possible for strange people to get onto these sites. Never agree to a meetup or to send any personal information to your virtual friend.
You are always in control and should never agree to anything you're uncomfortable with. You can always end a virtual friendship if it doesn't seem right for you.
Have you worked as a virtual friend?
Let me know your experiences in the comments.
Get Paid to be a Virtual Friend ($50/Hour)
*Disclosure: I only recommend products I would use myself and all opinions expressed here are our own. This post may contain affiliate links that at no additional cost to you, I may earn a small commission.
Summary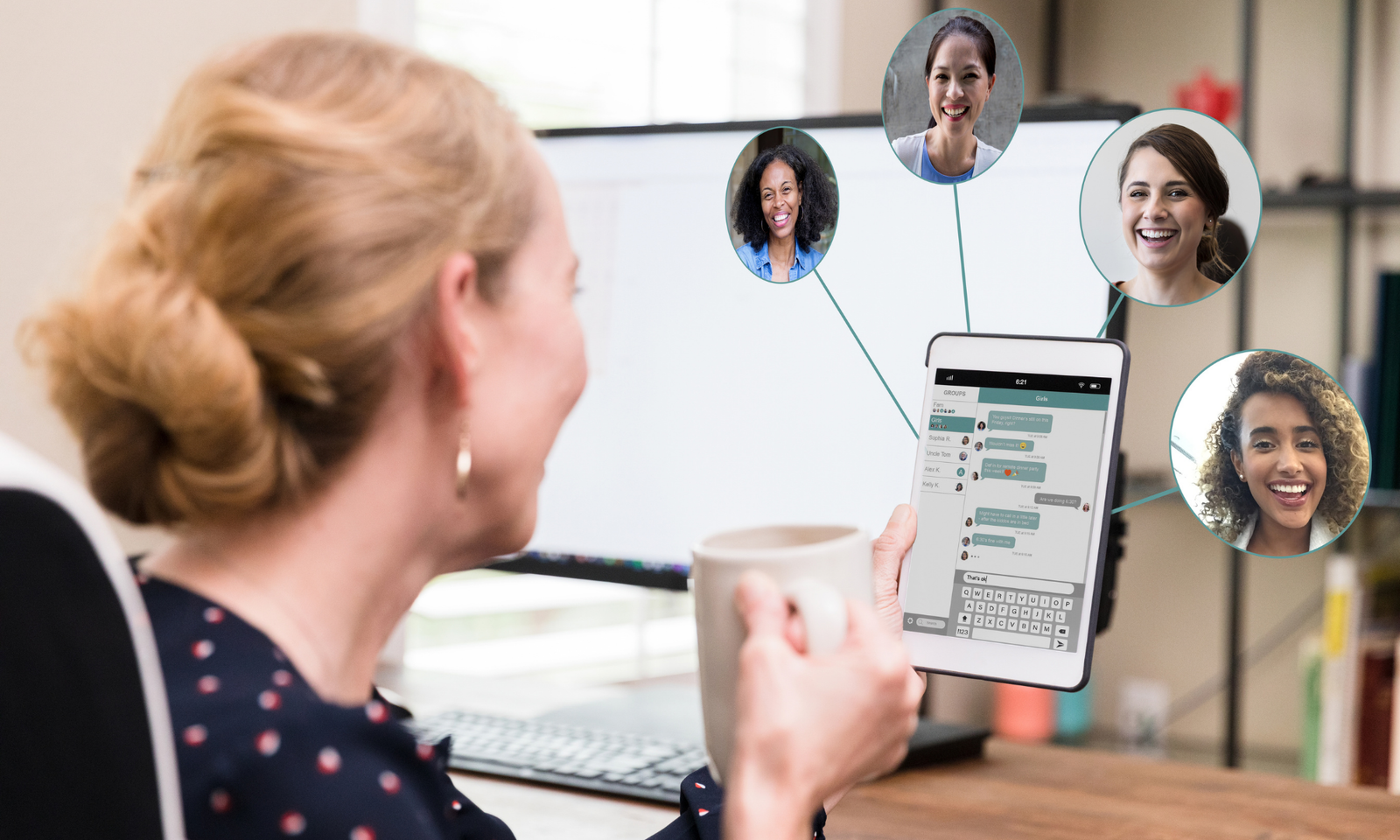 Article Name
5 Platforms to Get Paid to be a Virtual Friend in 2023 ($50/Hour)
Description
5 best platforms to get paid to be a virtual friend. Make money from home chatting and texting.
Author
Publisher Name
Publisher Logo