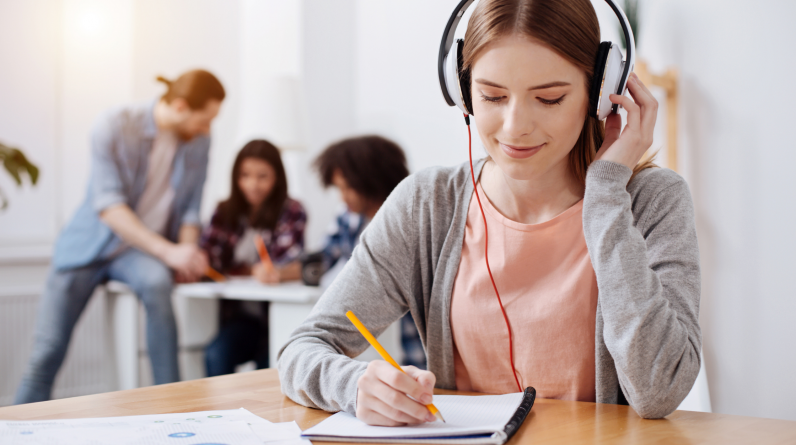 Last Updated on September 4, 2023 by Katie
Looking for the best remote transcription jobs for beginners to make money from home?
This article will guide you on what is expected from a transcriptionist, what training and equipment you need and which companies are hiring today.
The world of transcription and subtitle writing are industries that welcome people with little or no experience.
Pay may be low in the beginning until you gain experience, but once you get the hang of things it's easy to make a full or part-time career as a transcriptionist.
Some transcription jobs will give you training before you start paid work, while others will require you to have a little experience.
Working at home as a transcriptionist typically gives you control over the hours you work and how much you work.
Although some companies may have a weekly or monthly minimum amount of hours they wish employees to take on.
Summary of the Best Remote Transcription Jobs for Beginners
Appen
BabbleType
GoTranscript
Rev.com
Way With Words
Scribie
Castingwords
GMR Transcription
Speechpad
TranscribeMe
Transcript Divas
CrowdSurf
Quicktate
SpeakWri21
3Play Media
Tigerfish
AccuTran Global
Daily Transcription
1-888-TypeitUp
Transcription Hub
Terescription
---
Want to Make Extra Money Right Now?
Acorns: Get a free$10 just for signing up and start saving for your future. Your spare change is invested for you by experts. No investment knowledge is required! Join Acorns Now.
Survey Junkie: Earn easy money by taking surveys and giving your opinion on new products. Make up to $3 per survey and cash out quickly. Join Survey Junkie now.
---
What Does a Transcriptionist Do?
A transcriptionist's job is to transcribe audio or video files into text.
Once you've been sent the files, you need to listen to the recorded audio and type what you hear, word for word.
Access to a computer with a fast Wi-Fi connection is essential. The ability to listen and type fast is required but can be learned along the way.
Good knowledge of grammar and spelling is needed to type out what you hear to an acceptable standard.
Transcriptionist work generally falls into three categories;
General. Typing out interviews, focus group chats, Facebook videos, YouTube videos, podcasts, meetings, video content or phone calls
Legal. Listening to recordings of attorneys, paralegals and other legal professionals and typing what you hear into legal documents
Medical. Transcribing doctor's audio notes into written documents. May require specialist knowledge of medical terms and spellings
21 Best Remote Transcription Jobs for Beginners Hiring Today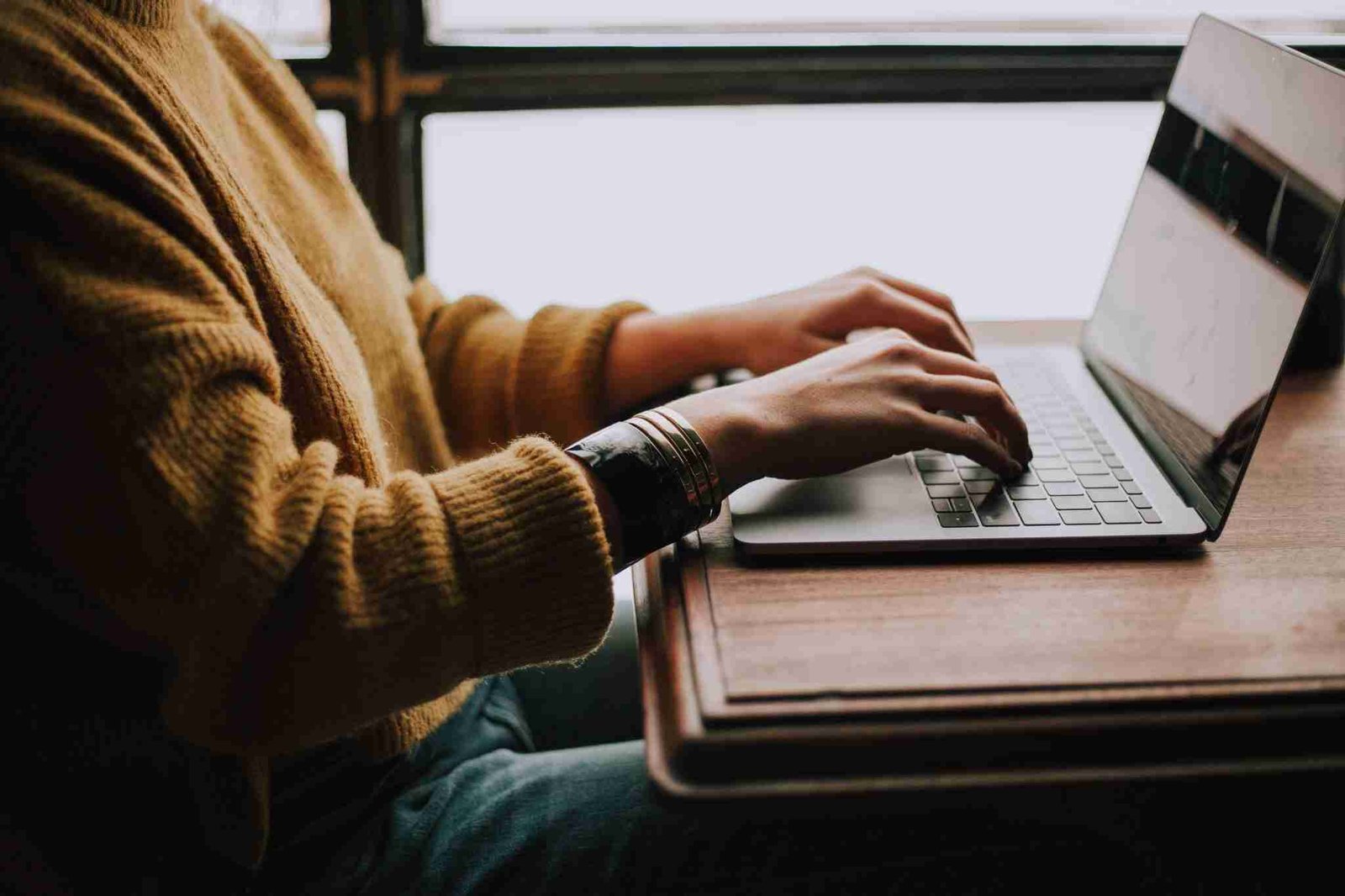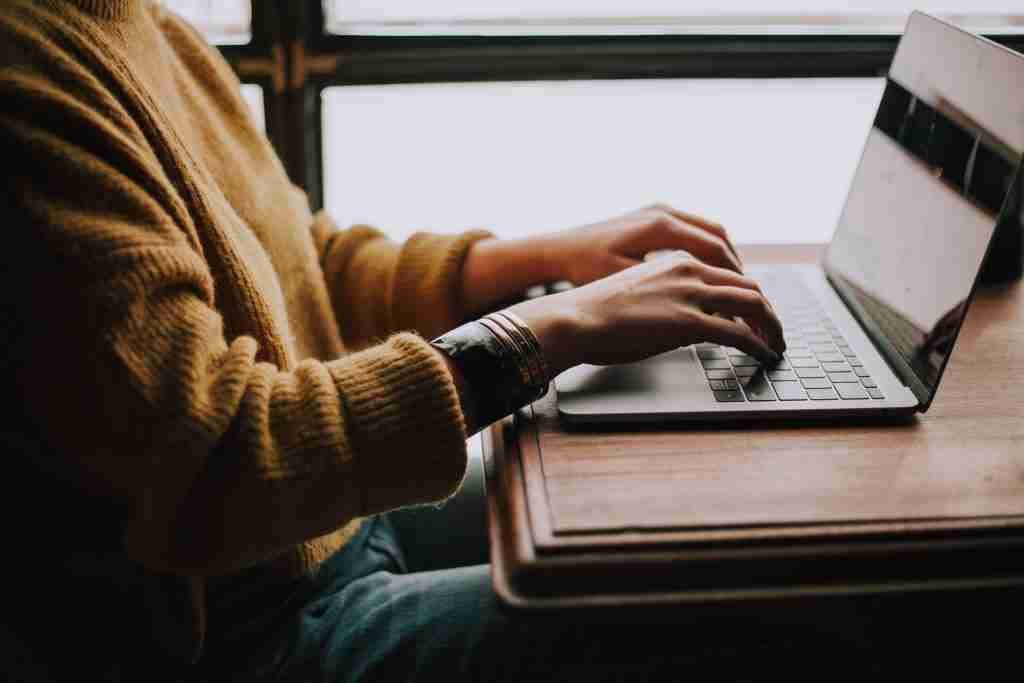 Video marketing is on the increase. Statistics show that one billion hours of video is watched daily on YouTube!
Many vloggers need their videos transcribed so people can watch videos without the sound up. And this is just YouTube — there are plenty of other video and social platforms out there.
So you can see how much opportunity there is for transcriptionists. And it's only going to keep growing as video becomes more popular year on year.
Let's take a look at some of the best remote transcription jobs for beginners.

Appen hires newbie transcriptionists from many countries including India, Russia and Canada.
They take on beginner to professional transcriptionists who can work from home or wherever it suits them.
To start working for Appen, you'll need a fluent level of English, to fill out a basic form and pass a transcription test.
Pay varies depending on the job and the work schedule is flexible.
No experience is needed to get hired by BabbleType, but you do need to pass a short test. Fast internet and great computer skills are needed.
To start working for Babbletype, you'll need to watch a 30-minute video, take part in an interview and complete paid tests over a period of time.
This company is highly selective so accuracy and reliability are essential to be selected. They do no currently take on contractors from the state of California.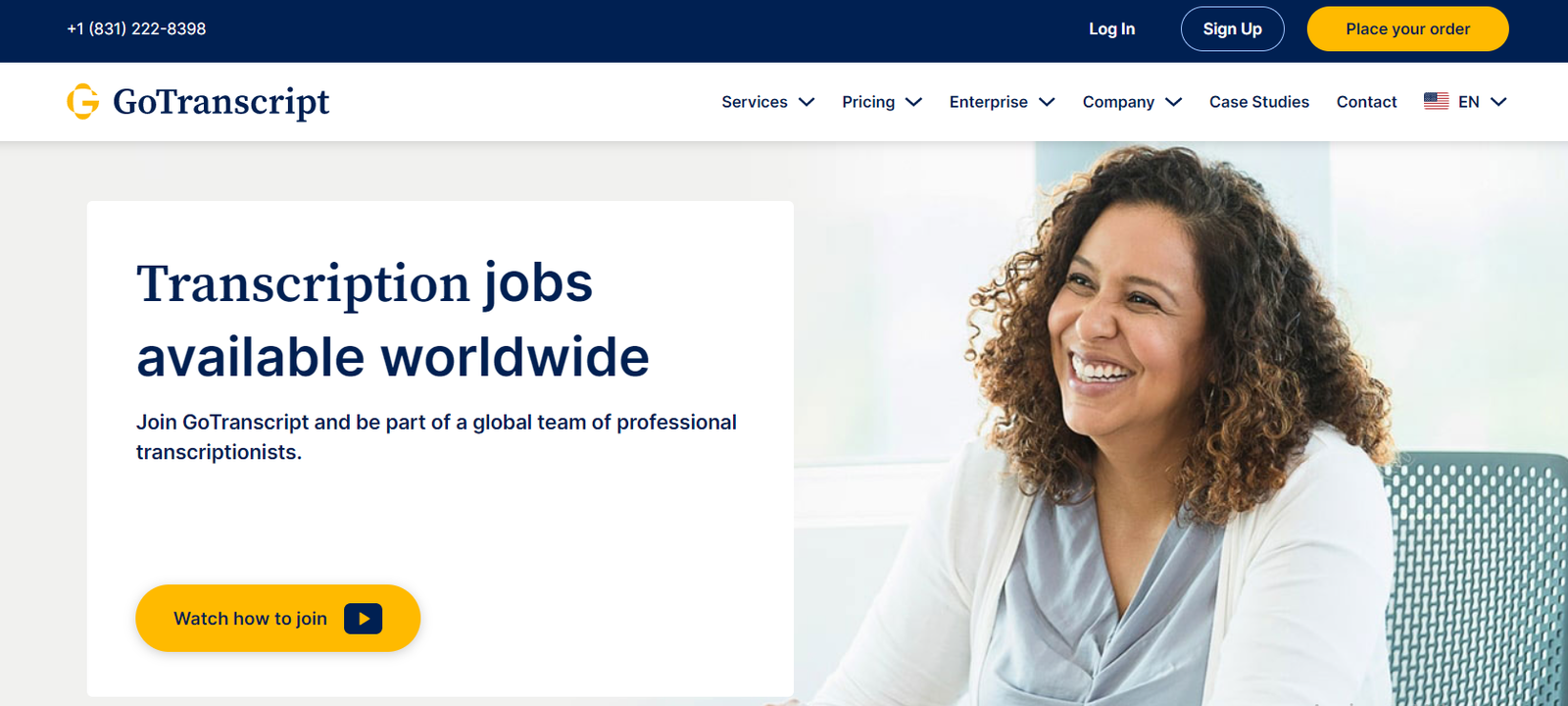 GoTranscript employs workers from all around the world, but only those with strong English skills. You'll also need a laptop with a great internet connection.
Work as much or as little as you want and GoTranscript states that it has a regular flow of work. The work is varied and can include transcribing police investigations or book research projects.
Pay is $0.60 per audio minute with monthly earnings ranging from $150 right up to $1215. Your earnings will be paid weekly via PayPal.

To get a job with Rev, you'll have to take a grammar test and submit a transcript sample. If you pass, you'll be able to take on a steady stream of work.
You can earn money with Rev by transcribing, captioning and subtitling. Work as much or as little as you want and work from anywhere, at any time that suits you.
They reportedly have over 170,000 clients, such as Viacom and CBS.
Pay is made weekly via PayPal. Transcription work is paid per audio/video minute $0.30 – $1.10 and caption work $0.54 – $1.10.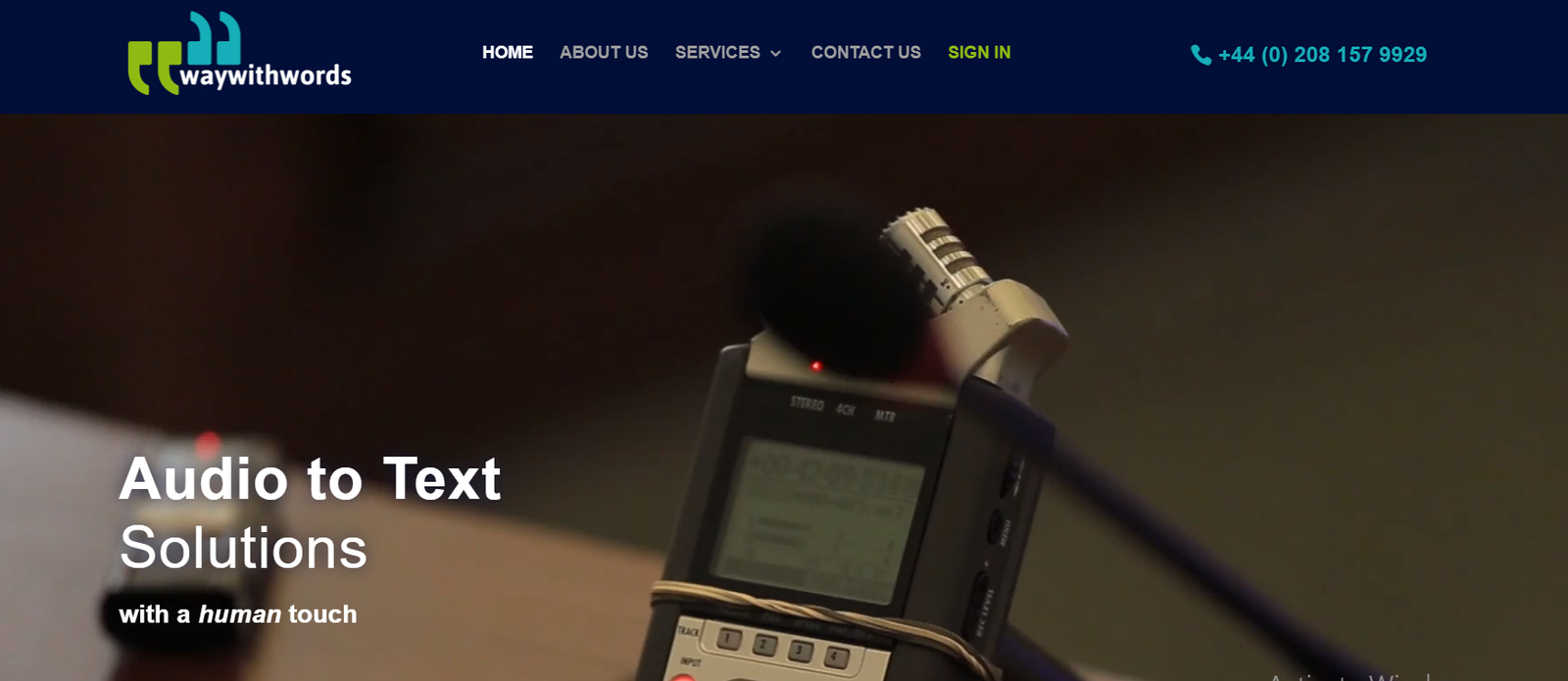 If you have a high level of English proficiency and live in the United Kingdom, South Africa, United States, Canada, New Zealand, Malaysia, Singapore or Hong Kong, working for Way With Words could be the best remote transcription job for you.
The company was launched in 2002 and offers audio-to-text services for thousands of businesses globally.
You don't need previous transcription experience to apply to this company, but you will need to pass their test. Once you pass, training is given and the work is flexible paying $0.45 – $1.73 per audio minute.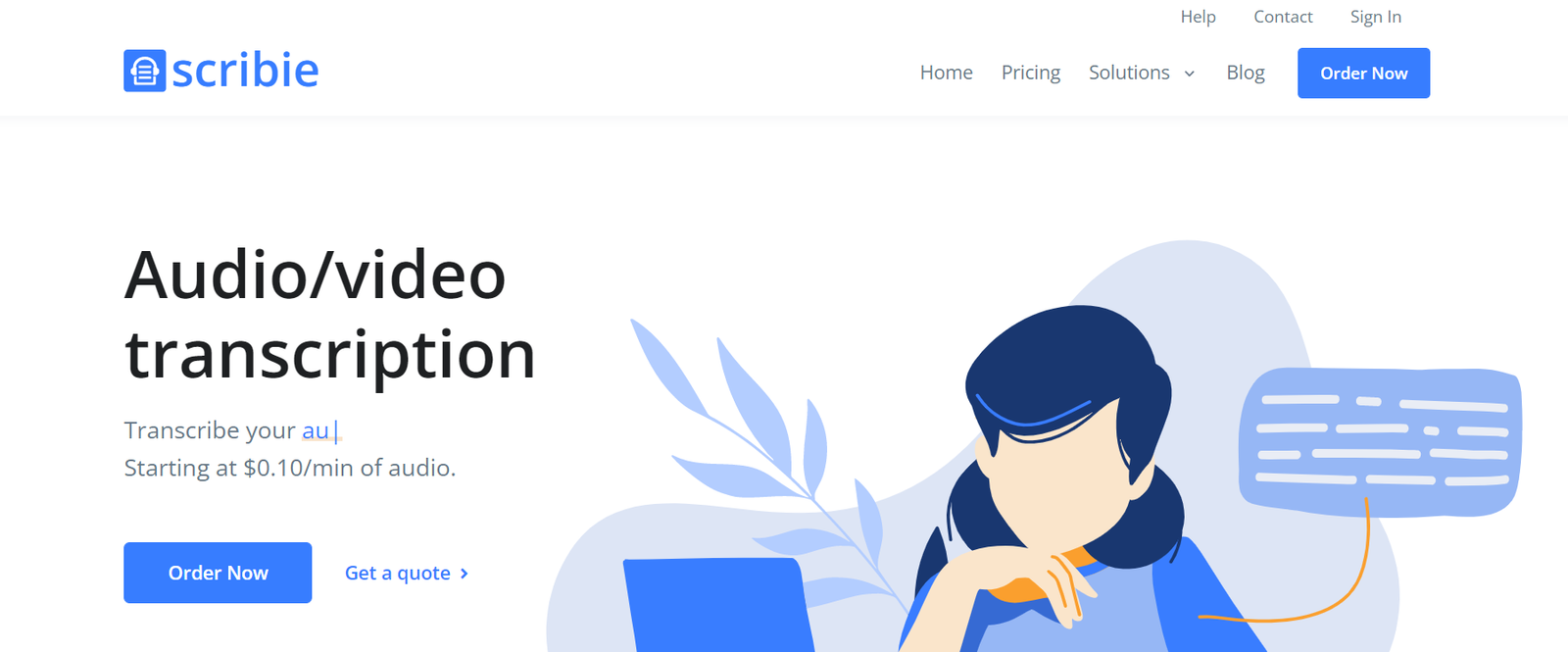 Scribie offers A.I generated transcription services and human-generated transcription services. They focus on:
Video transcription
Podcast transcription
Academic transcription
Dissertation transcription
Legal transcription
Working for Scribie, you will be expected to produce work with a 99% accuracy rate. To make sure this happens, they often have multiple people working on each audio file.
While Scribie pays on the lower end of the pay scale, you can apply to them without any prior experience.
You will need to pass their short test and if successful, you can preview available jobs and apply to what suits you.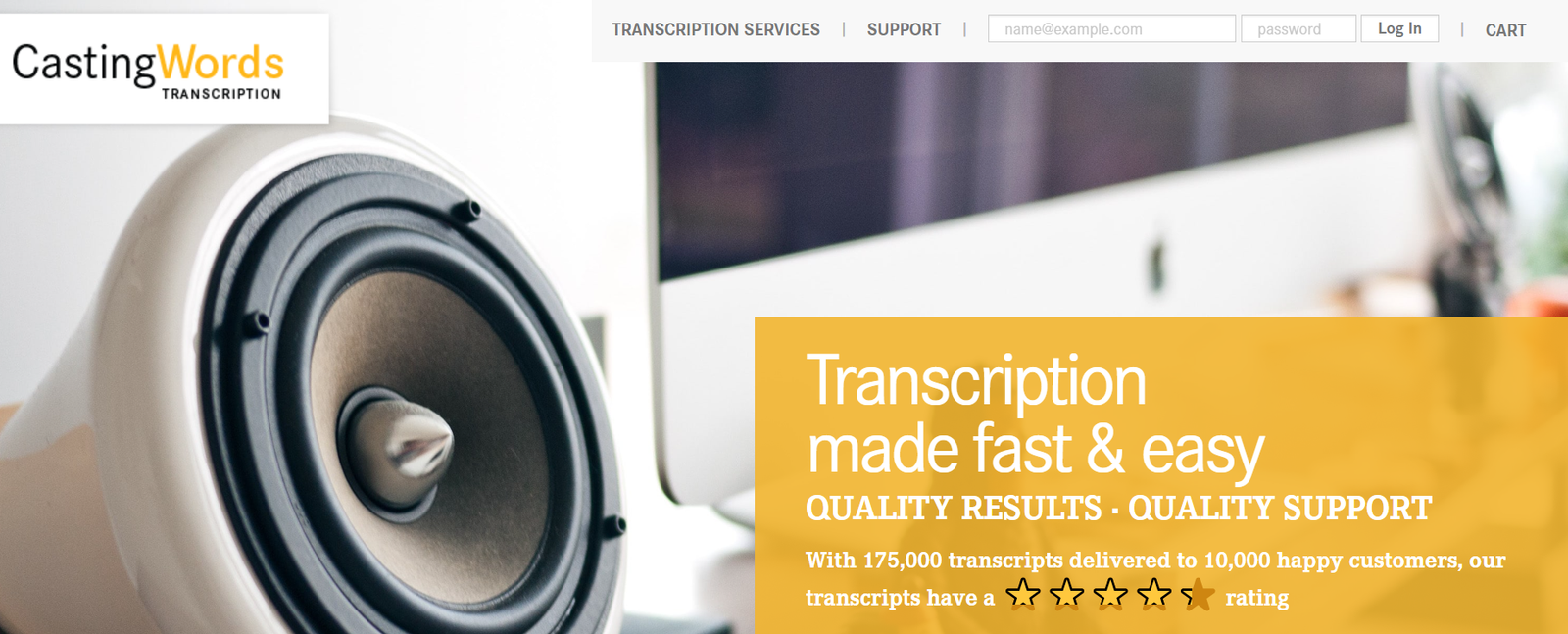 Castingwords claims to always be looking for freelance transcribers and editors.
Work can be completed at your own pace, when you want and you can work as much or as little as you need.
No experience is necessary to work for Casting Words. However, you will need to live in one of their supported countries and be 18 years of age or older.
Head on over to the CastingWords workshop to register and take their short transcription test.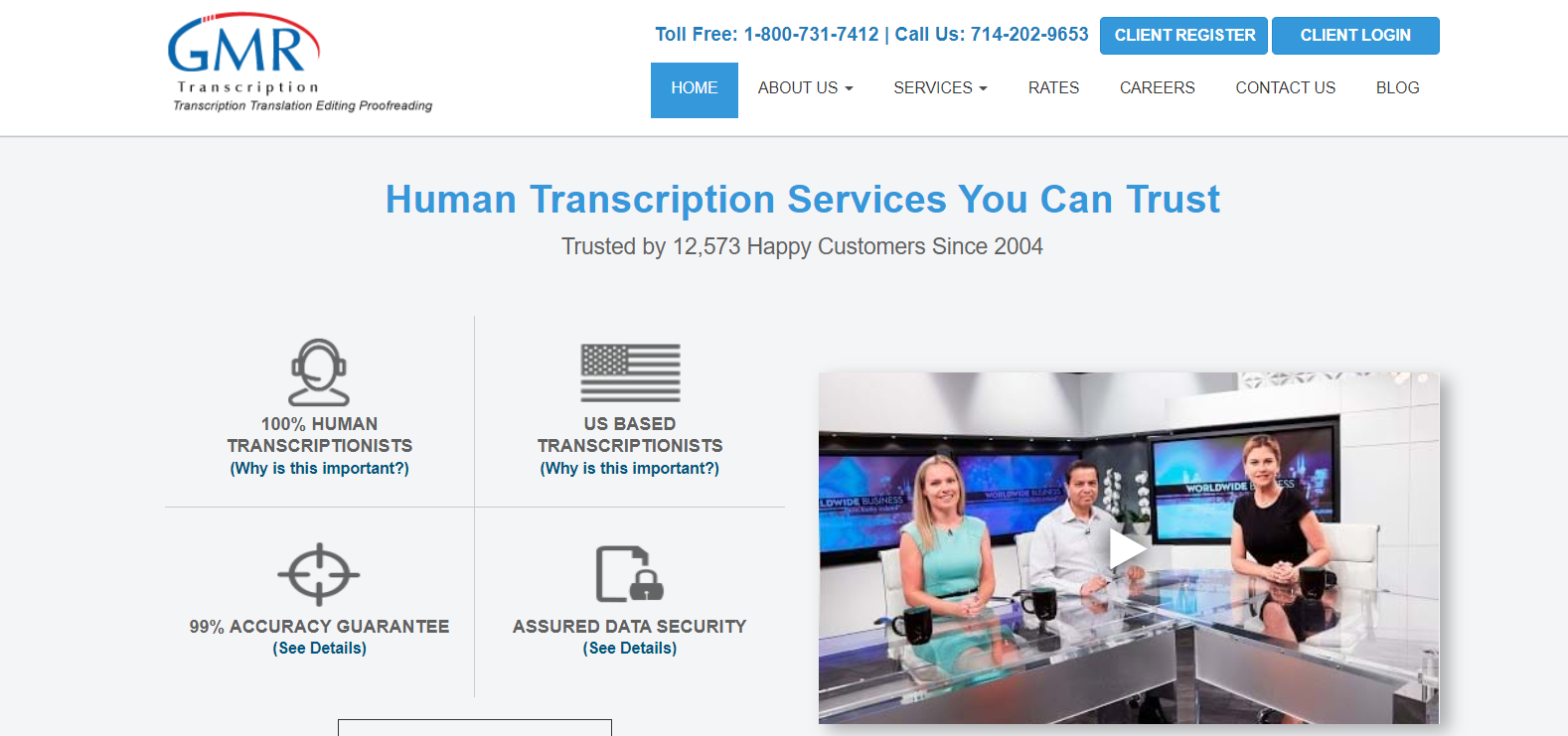 GMR transcriptionists earn on average $1,000 – $3,000 a month. This does vary depending on the complexity of work and expedited turnaround times.
Work includes the freedom to work at your own pace and the flexibility to take on assignments that suit you.
No experience is needed to work with GMR, just make sure you have fast internet, a computer, a foot pedal and over the ear headphones.
You must pass their transcription test to be accepted on the team, but work is flexible and they look after their staff well. Successful candidates will also need to reside somewhere in the US (except California).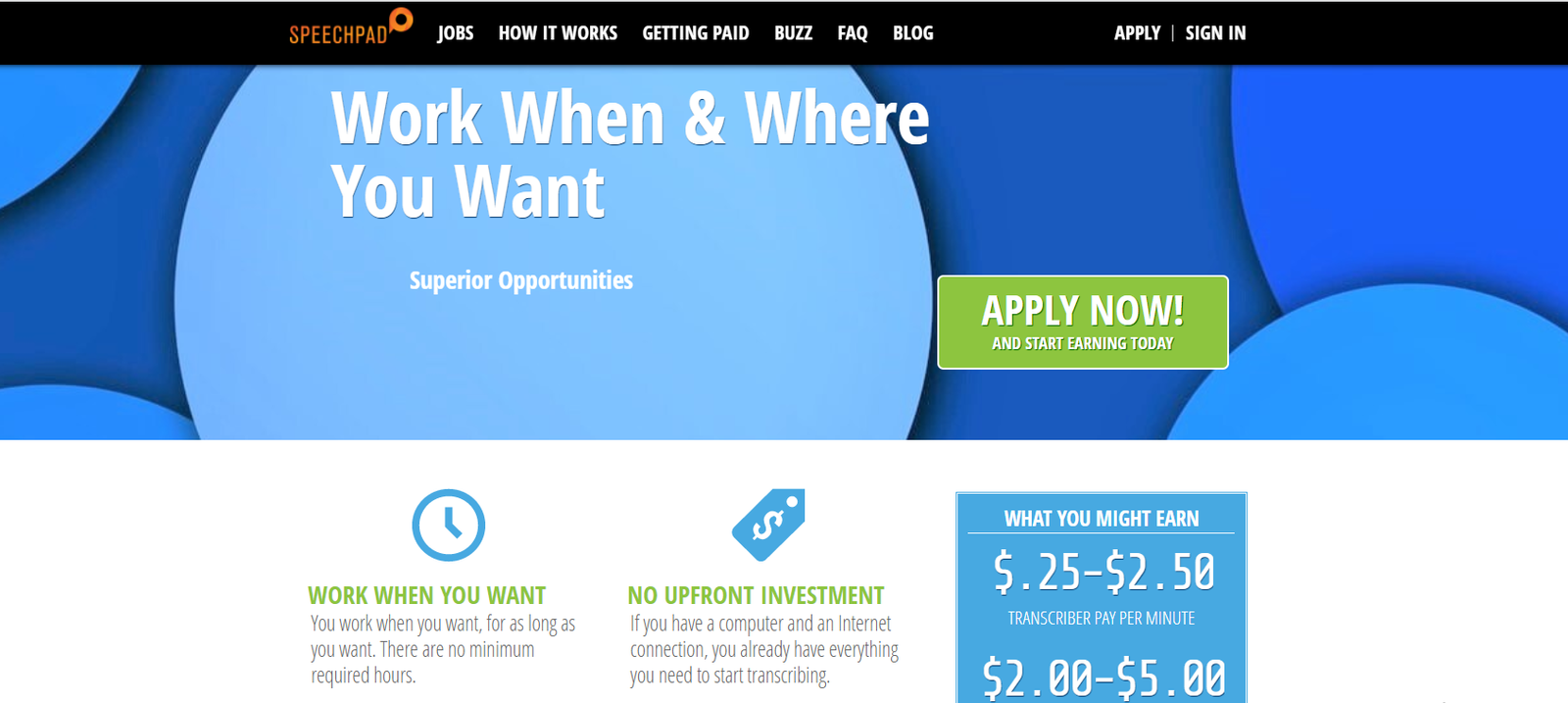 New transcriptionists are welcome here and once accepted you can work when you want, for as long as you want.
They claim to offer superior worker support, superior worker tools and plenty of opportunities to advance into higher roles and earn higher pay.
To work for Speechpad, hit the 'Apply Now' button and fill out your details. You will be expected to take a transcription test.
Pay is $0.25 — $2.50 per audio minute and you'll get paid twice weekly, regardless of how much you've earned.

TranscribeMe offers expert training, a flexible work schedule and many advancement opportunities.
Prerequisites to join their team include being 18 years of age or over, having access to a computer with stable internet and you will need a PayPal account.
No initial experience is needed to get work with TranscribeMe, just complete their registration process, training and exam course.
If accepted, work is flexible and pay is one of the best in the industry at $15 — $22 per audio hour.

Transcript Divas are a well-established transcription company offering live transcription and next-day turnarounds.
Transcription jobs include:
Video and film transcription
Academic transcription
Courts and legal transcription
Market research transcription
No experience is needed but you will be contacted to complete a short test and phone interview. If accepted, you'll be offered a range of work paid according to the difficulty of the project.
Pay is made depending on the difficulty of the recording, with the average rate being between 0.97p/minute and 3.38p/minute.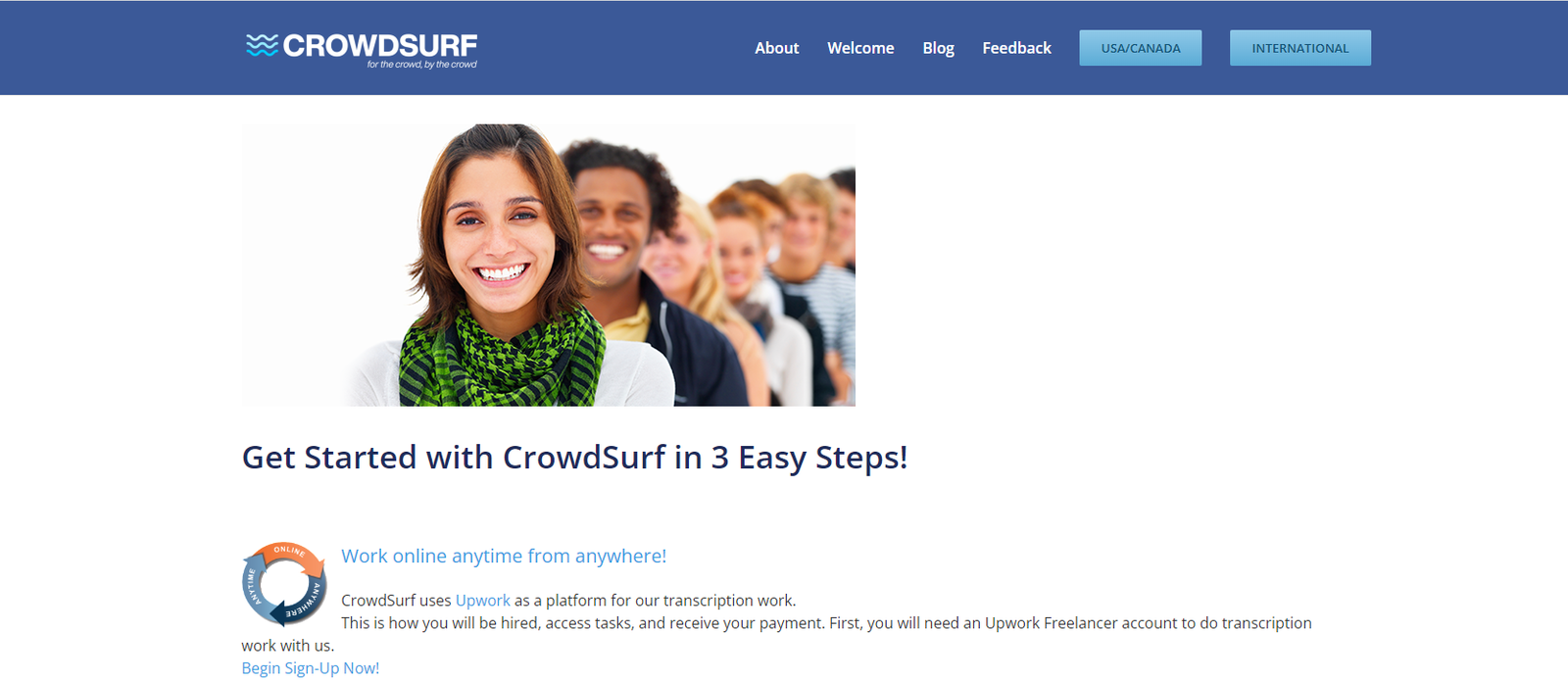 Crowdsurf transcriptionists get paid by the minute and can work online anytime and anywhere that suits them
Work includes creating video captions for deaf, hard of hearing or second language viewers.
If you're detail orientated and have great listening skills, this could be one of the best remote transcription jobs for you.
You'll have to pass an initial assessment, but if accepted, you'll be offered a steady stream of easy transcription tasks.
To get started with Crowdsurf you need to:
Sign up on the work market
Fill out your profile and tax information
Set up your preferred payment method (PayPal or direct deposit)
Click "apply to join Crowdsurf"
Review the guidelines
Take a brief assessment
Wait 3-5 days to receive your login details
Begin work with Crowdsurf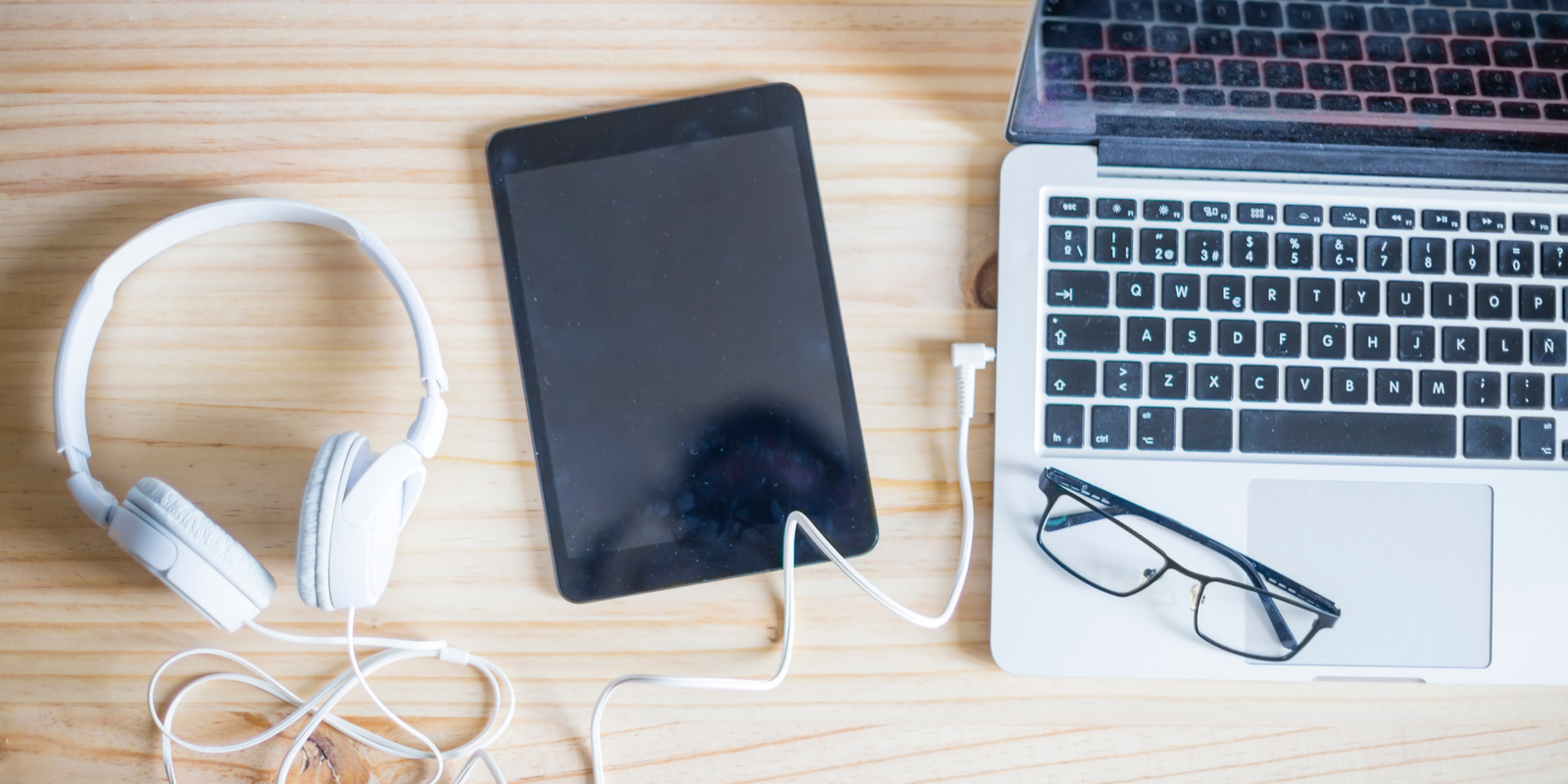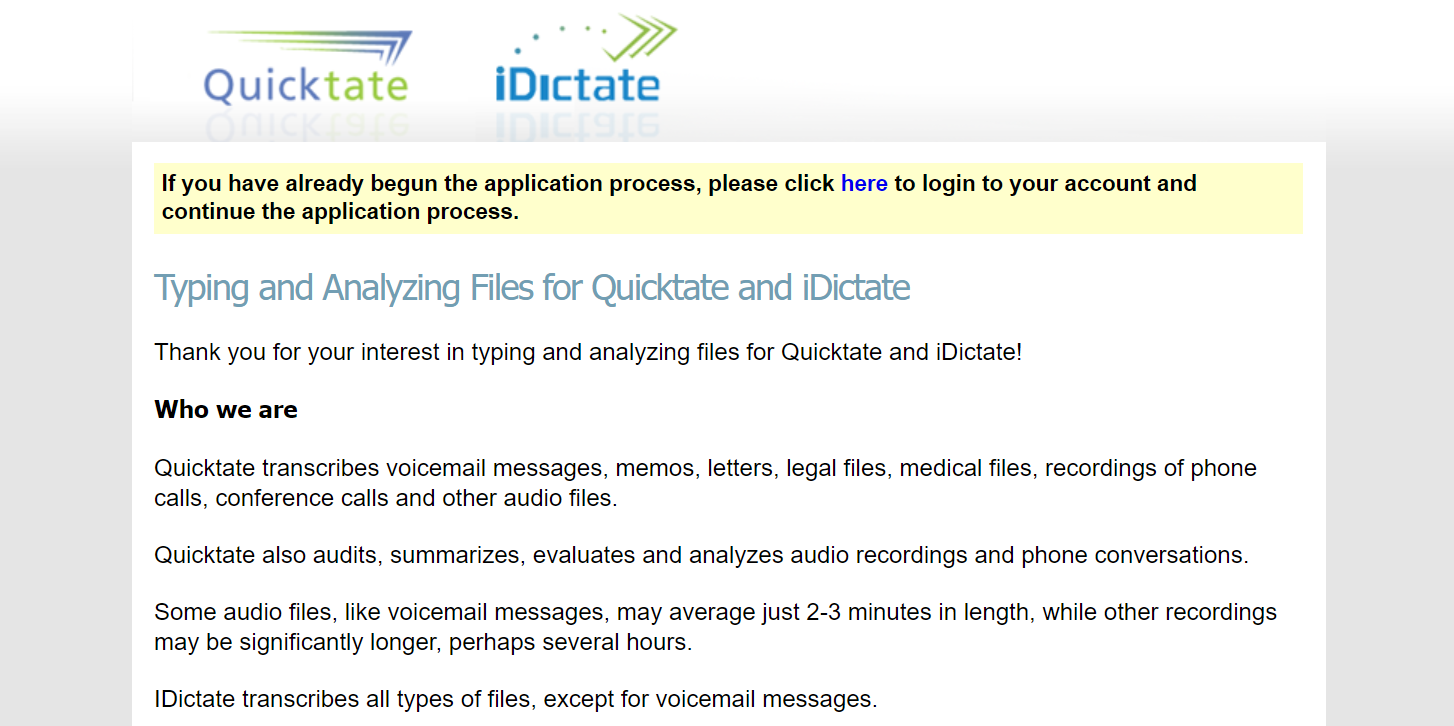 Quicktate offers a range of transcription services including voicemail messages, memos, legal files, medical files, audio files and conference calls.
They also offer to analyze, summarise, audit and evaluate audio recordings and phone conversations.
To become a Quicktate contractor you'll need:
Proficient spelling and punctuation skills
Ability to follow instructions
Able to listen and type accurately
Your own equipment, supplies and workspace
Honesty, integrity and reliability
A clean police record
To take a typing quiz for each language you wish to transcribe in
Take a test to show you understand Quicktates requirements
Fill out the sign-up form to get started as a Quicktate contracter.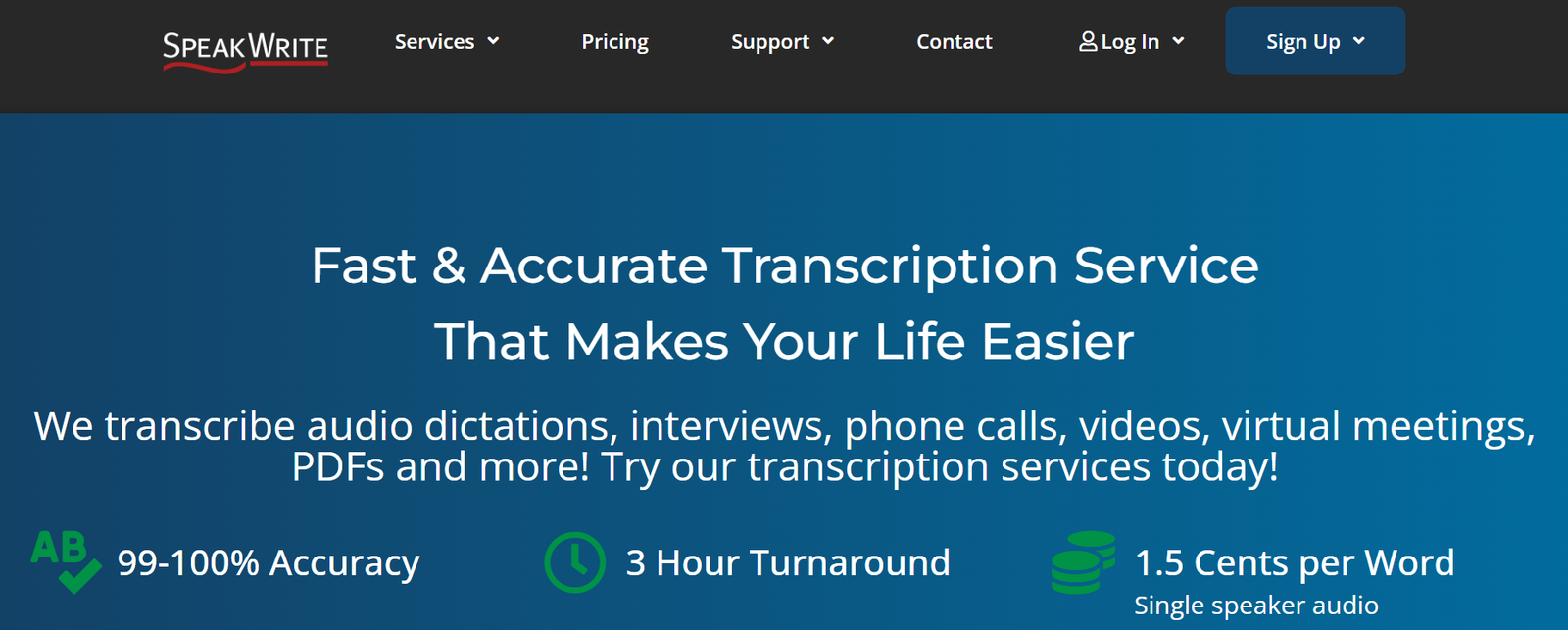 SpeakWrite offers some of the best remote transcription jobs in legal, general and Spanish transcription.
To be accepted, you must have a typing speed of 60WPM minimum, be a resident of the US (except California) or Canada and have experience in transcription or an office environment.
You'll also need to be fluent in English, have a computer with good internet, have a foot pedal and earphones and have advanced formatting knowledge of Word
Workers on this platform earn from $450 up to $3400 a month so you can see it as a great opportunity.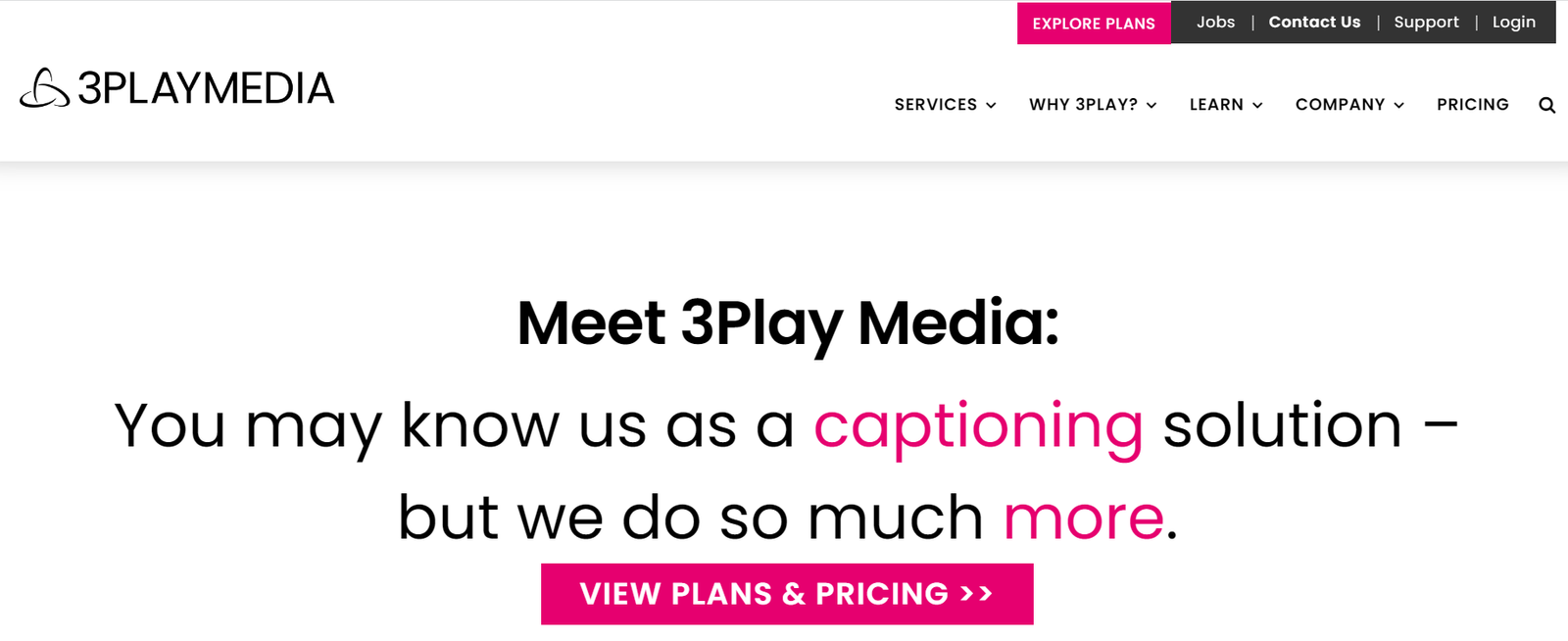 3Play Media is looking for English and Spanish transcribers who want to work from home, create their own schedules and earn weekly paychecks.
Required qualifications include:
Excellent written and communication skills
Proficient command of English grammar and punctuation
Great internet research skills
Ability to work independently and follow instructions closely
Must be at least 18 years old
Work includes transcribing audio and editing imperfect transcription. A high level of accuracy is expected alongside quick turnarounds.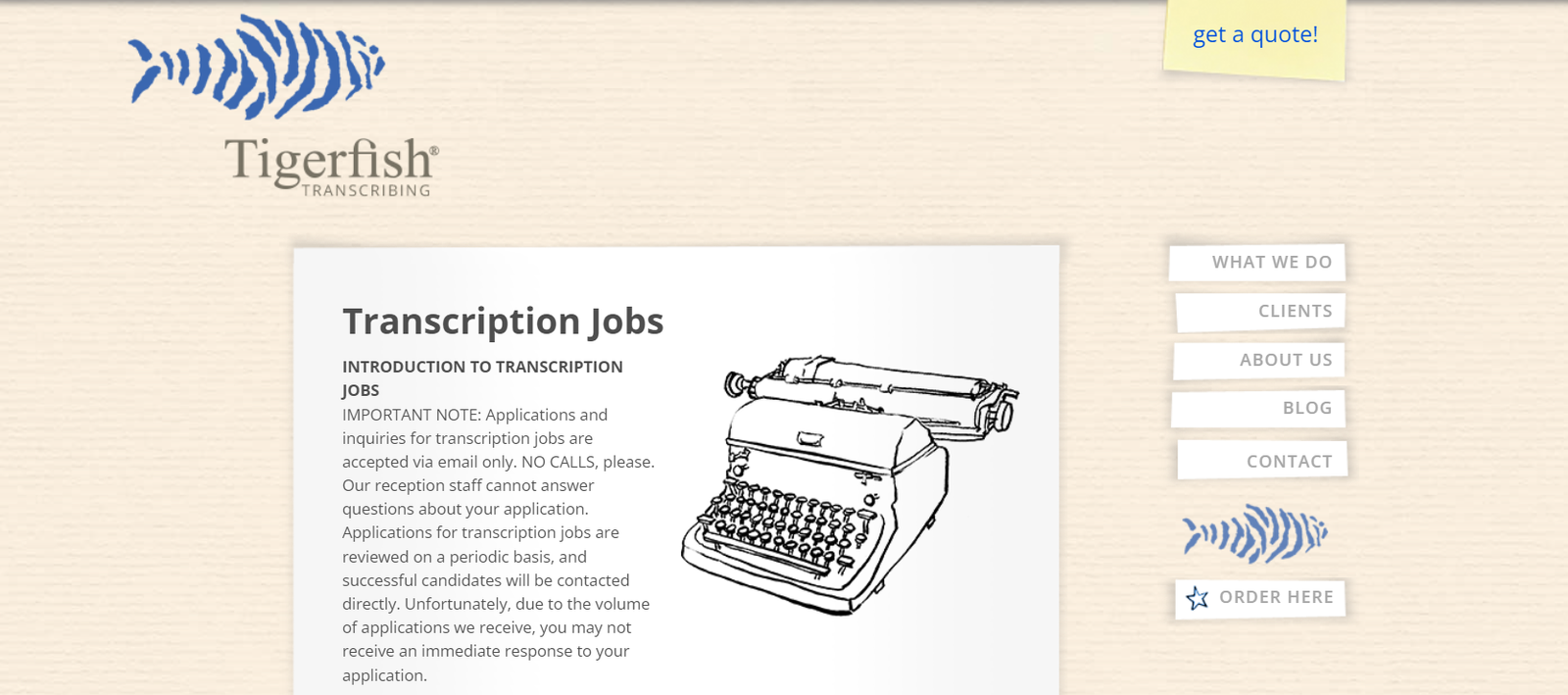 Tigerfish has been in business since 1989. They offer same-day express transcription and standard, 3 – 5 day transcription services.
According to research, they work with a range of top brands such as Newsweek and Gap.
Because it offers such high-level transcription, Tigerfish probably isn't best for the newcomer. But, if you have experience, keep your eye out for when Tigerfish is recruiting.

AccuTran Global is another company that hires beginner transcriptionists. Being established in 2002, they have a great reputation in the industry.
To be considered for work, you will need to submit your CV and pass an English test.
You'll also need a stable internet connection, superior accuracy, excellent communication and time management skills and a North American bank account.
Hit the 'Apply for Work' tab and submit your resume.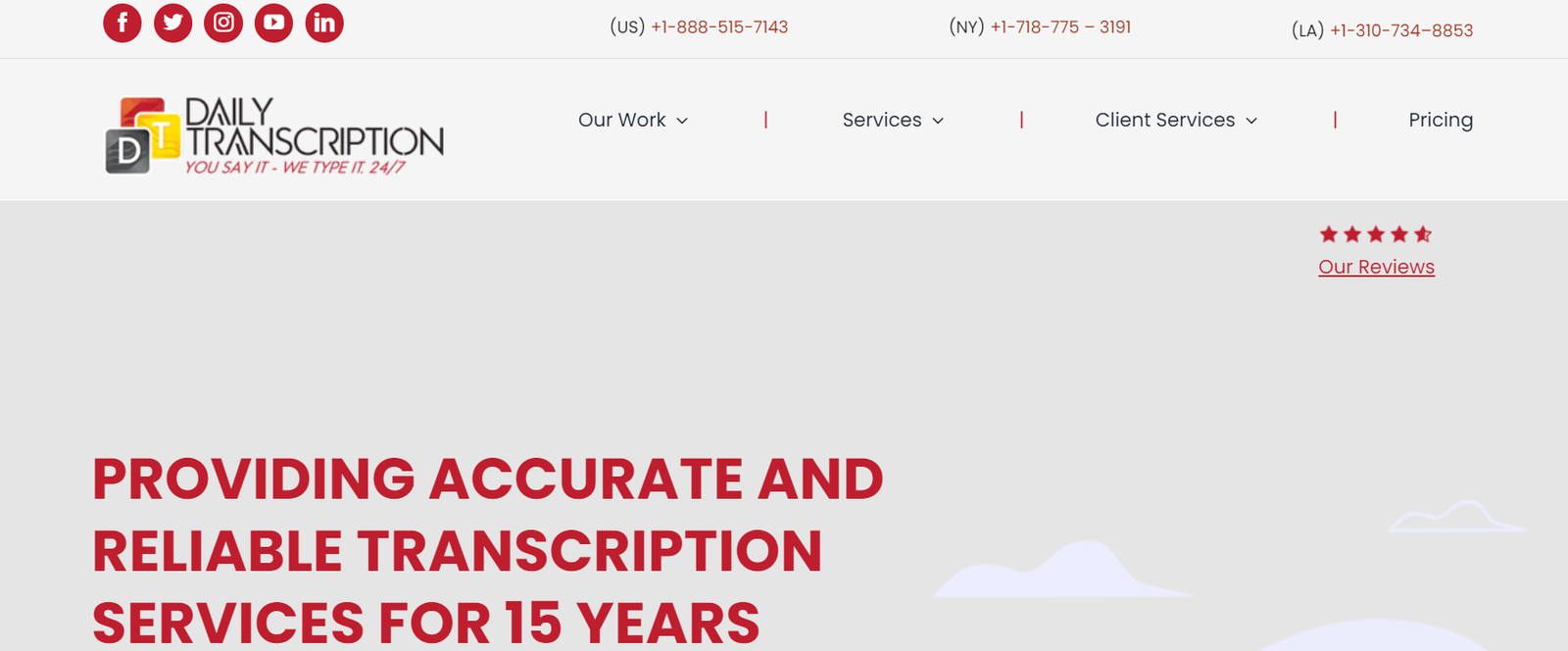 Daily Transcription has transcription work available in the entertainment, corporate and legal industries.
They allow workers to create a flexible schedule and work whenever and wherever they want.
The company claims to pay higher rates than Rev, Scribie and some of the other big names in the industry.
If you work for the company, you'll receive training, feedback and coaching from other experienced transcriptionists. Their top earners take home between $350 – $950 a week.
To get started:
Click on the position you'd like to apply for
Pass a skills assessment and transcription test
Wai to see if you passed and start earning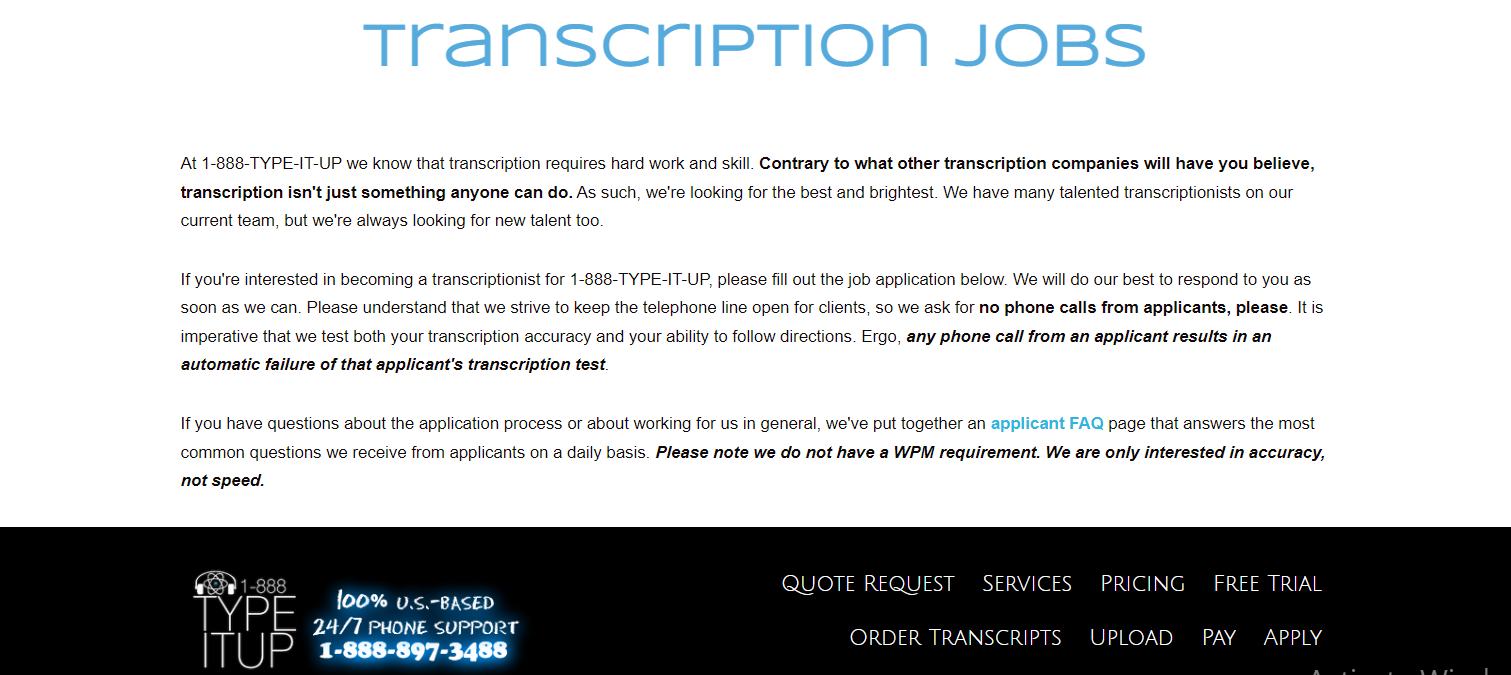 This company is US based and hires transcriptionists without experience. However, you will need to pass a test and have your own transcription software.
Successful applicants will need a high level of accuracy, great communication skills, be reliable and know how to transcribe with their formatting template.
They pay one of the best rates in the industry, with their lowest pay being $30 per audio hour and can go as high as $180 per audio hour.
Pay is sent out twice monthly via PayPal.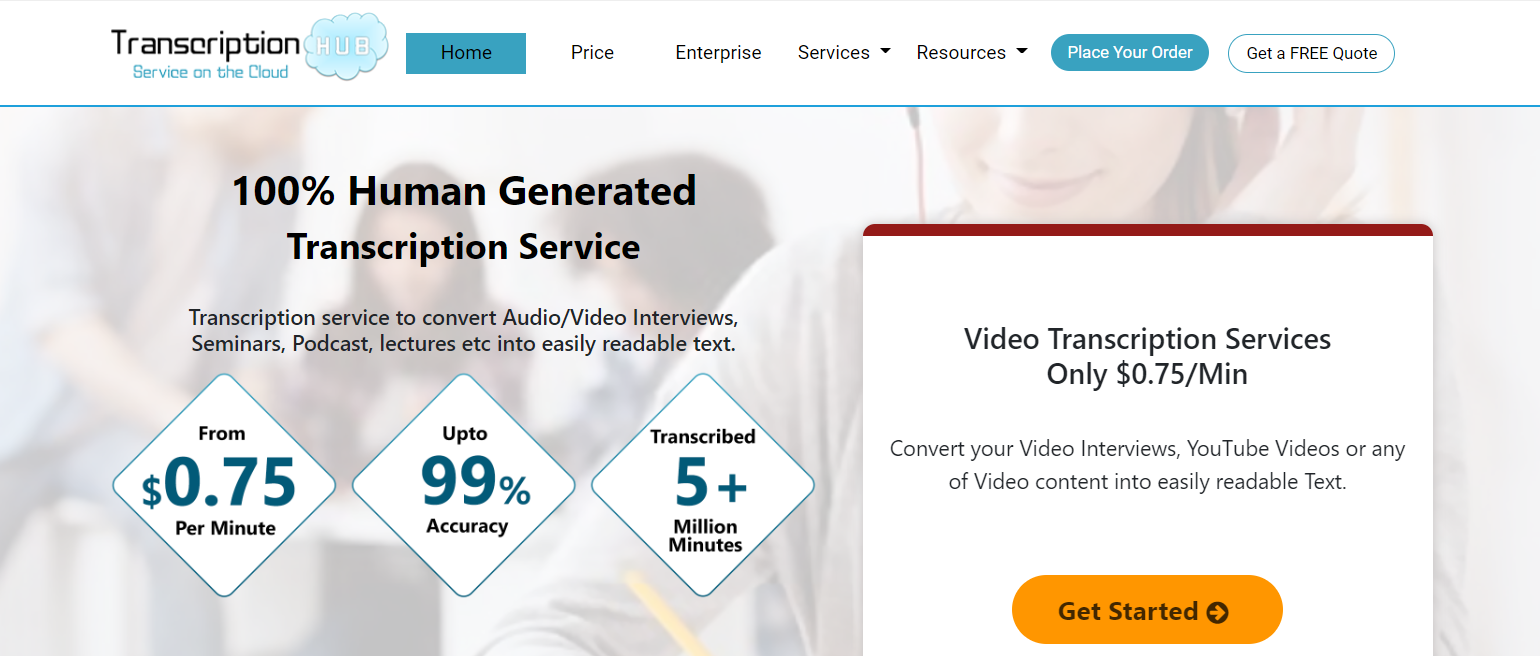 Transcription Hub is looking for freelancer editors and transcribers to join their team. Work is flexible and you get paid according to the amount of work you complete.
To start working with this company, you'll need to go through the evaluation process and receive and evaluation (gold, silver or bronze).
They work with many big companies such as Walmart, the New York Times, Harvard University and more.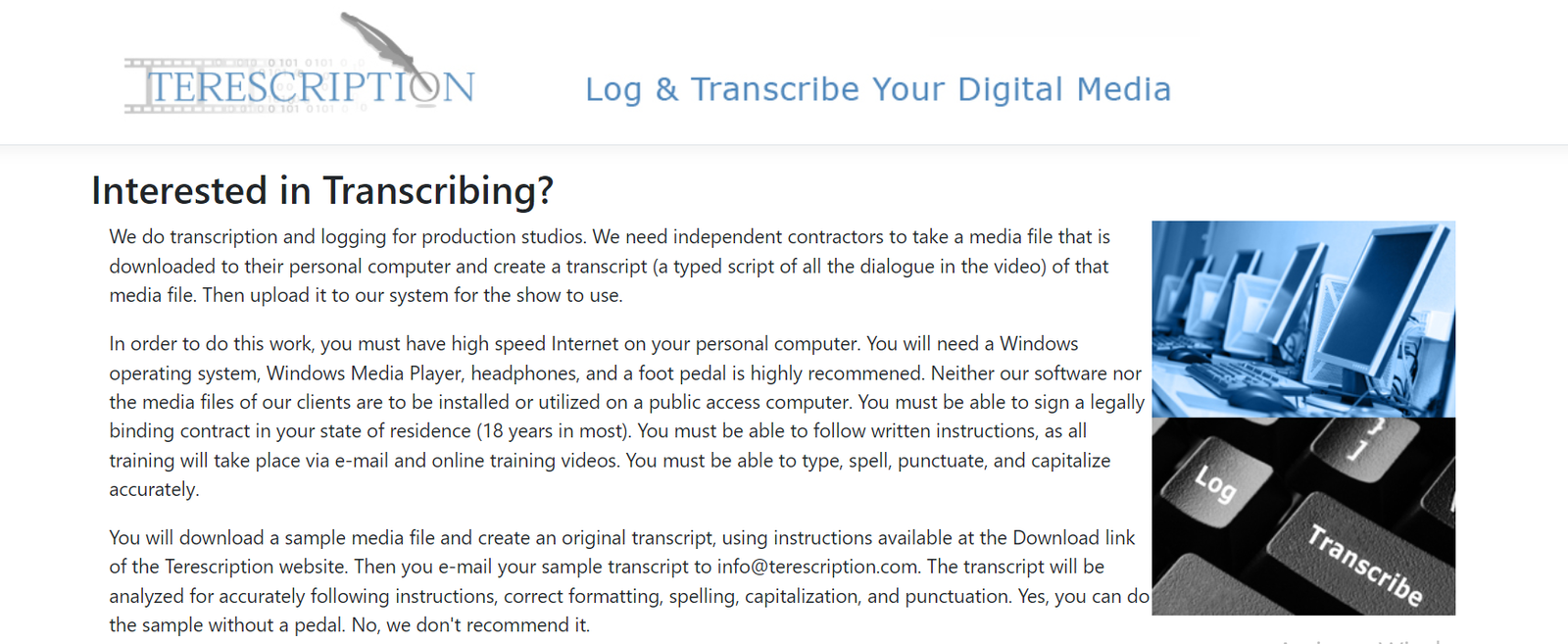 This company mainly does transcription and logging for production companies.
To be accepted for work, you'll need high-speed internet, a Windows operating system, Windows Media Player, a foot pedal and quality headphones.
You must also:
Sign a legally binding contract
Be 18 years of age or older
Be able to follow written instructions
Have proficient spelling and punctuation skills
Be available for training via email and online videos
Email Terescription to request a test sample transcript and you'll be contacted if you pass.
FAQs
Best Remote Transcription Jobs for Beginners
Where to Get Transcriptionist Training?
To become a general transcriptionist, most companies won't require you to have formal training.
But, to give yourself the best chance of passing the initial onboarding test many companies have, it's a good idea to take a basic transcription class.
Udemy has an affordable How to Become a Transcriptionist course taught by Chelsea Flint.

This course is a blueprint for building your work-at-home transcription career.
Currently, 4,843 students have taken this course and it has a 4.4-star rating.
In this course you'll learn;
The equipment and skills you need to transcribe successfully
Strengthen your typing and grammar skills
Create a transcription-specific cover letter and resume
Find the best transcription companies that hire beginners
Practice transcribing short audio files
Learn how to grow your career and earnings
If you'd like to go for higher-paid jobs as a medical transcriptionist, take Cody Lees's course How to Become a Medical Transcriptionist on Udemy.

This course has 584 students and a 4.4-star rating.
You'll learn everything you need to know about medical transcription including:
What is expected from a medical transcriptionist
Understanding the differences of medical transcription
Supplies needed
Dictation files from medical experts to practice on
15 real-world entry-level employment opportunities
TranscribeAnywhere offers top-rated training for general and legal aspiring transcriptionists.
Their training is really in-depth with plenty of theory, practice and helps to find well-paid work after you finish the course.
What Equipment is Needed to Be a Transcriptionist?
Working as a transcriptionist needs minimal upfront investment.
The basics you need to get started are a computer, fast internet, a headset and a foot pedal.
When you start working full-time in transcription, invest in an ergonomic chair to keep your back healthy.
Is It Easy to Get a Transcription Job?
You don't need formal training or a degree to become a transcriptionist.
There are many companies, like detailed in this article, that take on new transcriptionists with little or no experience.
However, you most likely will be asked to pass a transcription test, so having some idea what you're doing is a plus.
Take the time to learn how to transcribe with free practice files here and here.
Are Online Transcription Jobs Worth It?
Yes, transcription jobs are worth it if you want to make money from home and have the freedom to set your own schedule.
The demand for transcriptionists is only going to keep on rising with many businesses and bloggers needing their online content turned from audio into text.
As a beginner, the pay will be low. But, like any job, you have to gain experience and then you can apply to work for better-paid companies or set yourself up as a freelance transcriptionist.
Take your time learning how to become a general transcriptionist.
Choose at least two companies in this article and practice the art of transcription until you can transcribe files fast.
When you feel comfortable, find high-paying transcription clients in the medical and legal field which pays a lot more.
By learning essential transcription skills and becoming good at the job, you can make a healthy living as a transcriptionist.
---
Further reading:
---
Final Thoughts on the Best Remote Transcription Jobs for Beginners
Now you know the best remote transcription jobs for beginners. Are you ready to give it a try?
Get started by applying for a few transcription companies a day and taking their transcription tests. The more experience you get, the better you'll become.
Don't get dishearted if you don't get a transcription job immediately.
There are many companies out there hiring entry-level workers.
Keep trying and eventually, you will build a dream, work-from-home transcription career.
Best Remote Transcription Jobs from Home Hiring Today
*Disclosure: I only recommend products I would use myself and all opinions expressed here are our own. This post may contain affiliate links that at no additional cost to you, I may earn a small commission.
Summary
Article Name
Best Remote Transcription Jobs for Beginners
Description
An article detailing the best remote transcription jobs for beginners.
Author
Publisher Name
Publisher Logo