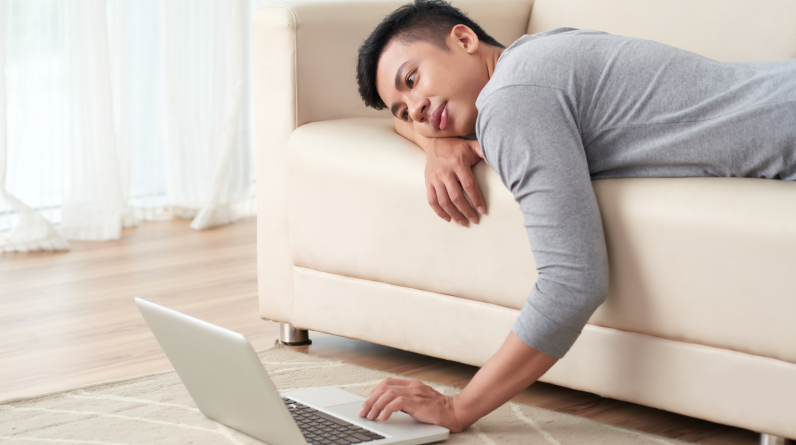 Have you had a long working week but still have a few bills to pay? Luckily there are many lazy ways to make money that could net you $50 or more a day.
These money-making side hustles are incredibly easy requiring minimal skill. All you need is a laptop, decent Wi-Fi and a tiny bit of energy to get things done.
Each hustle can be done from the comfort of your own home. Even while you have your feet up on the sofa! So grab a cuppa and let's take a look at some super lazy ways to make money.
The Best Lazy Ways to Make Money: $50+ a Day
1. Take Surveys for Cash
Taking surveys is a simple way to earn extra cash daily. While relaxing on the sofa, why not answer a few questions and make money. There are multiple survey sites you can sign up to and boost earnings. Some of the best include;
InboxDollars. Get paid to take surveys, watch videos, play games and for online purchases. Receive a $5 bonus on sign up.
Branded Surveys. Earn cash and gift cards completing surveys for major brands. Sign up and receive 100 points instantly.
Vindale research. Vindale is one of the highest paying survey sites in the industry. Some surveys pay up to $50 and you get $1 just to sign up.
Pinecone Research. Pinecone connects you with companies seeking input to develop new products. Earn points for every survey and redeem for cash or prizes.
Take surveys to shape future products and get paid for it. Get 10 points just for signing up.
2. Get Paid to Browse the Internet
This is not a joke! You can actually earn money by doing what you normally do — browsing the internet. Many companies need help tracking client's behaviour online or researching the answers to questions. If you surf the web often in the evening, this is an ideal lazy way to make money.
One great company to check out is Ask Wonder. They will pay you to answer questions for journalists, businesses or the general public.
---
Learn more:
---
3. Get Cash Back with Ibotta
Get cash back shopping online and in-store using Ibotta. All you have to do is download the Ibotta browser extension or mobile app and earn cash when purchasing through many major retailers. You can even get money back eating out at your favourite restaurants. Ibotta has paid out over $980 million in rewards to shoppers since 2012! So, why not download it and get paid for what you do anyway.
4. Earn Money by Sleeping
Earning money by sleeping is definitely one of the best lazy ways to make money. Companies will pay participants to test out mattresses or specific sleeping aids to find out their experience. You may be asked to test products like pillows, quilts, mattresses, sleeping pills or even hotel rooms.
You might be able to test some products at home, or you may have to go into a research lab to be monitored. Check out Craigslist or freelancer.com for mattress testing job opportunities, or the worldsleepsociety.org for sleep study work.
5. Sell Your Hair
You probably don't realise it but human hair is in demand! Companies will buy it to use in wigs, weaves and hair extensions. Be aware that hair will only sell if it's been looked after well and is in excellent condition.
Untreated hair sells for a far higher price than chemically altered, coloured hair. If you fancy trying to sell your hair, check out Bloomsbury and Banbury Postiche who are well-known sites that buy hair.
6. Rent Our Your Gadgets
There are many lazy ways to make money and renting out unused gadgets is one of them. If you have spare stuff clogging up cupboards, put it to work on sites like The Fat llama.
Gadgets that rent well here are cameras, DJ equipment, camera lenses, drones, musical instruments, sewing machines, electric scooters and transport vehicles. You could rent your item out for $25 – $50 a day or more, while enjoying a relax on the sofa.
7. Rent Out a Spare Room
Renting out a spare room is an easy way to make passive income. If you live in a city or in an area that receives tourists, you can list your room on Airbnb and make $50+ per day. Listing the room is free and you can choose the dates for when it's available. Once you have a renter, just meet and greet to hand over the keys and enjoy extra passive income.
8. Get Paid to Taste Test Food
Lazy food lovers can get paid up to $50 to taste test food, sometimes from home. Many big brands use testers to try out a new product before it hits the shelves. Sign up to market research companies where you'll be asked to fill out your details. If you fit the demographic, you may get invited to trials.
Some will send you samples to taste at home and some ask participants to join a focus group. Tastingfood.co.uk pays testers between $5 – $50 in supermarket vouchers for each product tested.
9. Get Paid for Your Opinion
Some paid focus groups pay up to $100 an hour just to hear your opinion about something! Many big companies conduct paid research studies online, which help improve their product or business. One point to remember is; each company will want a certain demographic for their study.
You may be asked where you live or what age you are, to see if you're a fit. But if you have what they're looking for, you may get invited to a paid one on one discussion or group chat. Companies that pay the highest include;
10. Switch Bank Accounts for a Big Bonus
Many bank accounts will pay customers, just to switch to using their services. One of the easiest lazy ways to make money, you can make a few hundred pounds in a few clicks. Simply Google 'cash bonus for switching banks' or take a look at these banks in the UK that pay you to switch to them;
First Direct: Pays newbies £125 to switch over
HSBC Advance: Get a free £125 to switch over
Virgin Money: Gives switchers a £150 voucher to put towards a Virgin experience day
11. Start Affiliate Marketing
It's not easy to make money affiliate marketing, but it is simple. If you love scrolling on social media, you can start promoting products and receive a commission when someone buys through your link. I make money with affiliate marketing on Twitter and Pinterest.
I tweet about making money online and the success mindset. Occasionally I link to a course or product I've used that helps me. You can do this as well by following this Twitter affiliate marketing guide.
---
Further reading:
---
12. Sell Print on Demand Apparel
This is a simple way to make passive income daily online. All you need to do is create designs for free in Canva or on an app like WordSwag and upload these to a print on demand (POD) platform. Some of the best ones are Redbubble, Zazzle, Printful or Teespring.
Once you have your designs uploaded, the POD platform will print your designs onto either a t-shirt, mug, rucksack or anything else that's requested once an order comes in. This is a perfect way for lazy creators to make money!
13. Earn Passive Income Investing in Dividend Stocks
Investing in the right stocks builds long term wealth and can boost your monthly income. Dividend stocks are companies with a track record of distributing earnings back to shareholders. You can invest in certain dividend stocks and get paid when big companies have leftover profits to give back.
It's important to pick the right stocks, because not all are created equal. If you're new to investing, take a look at this guide on how to pick the best dividend stocks.
14. Profit from Watching Videos
There are actually more places than you think to profit from watching videos. This has to be one of the best lazy ways to make money online! Just turn your laptop on, stream a video and earn. If the video is boring, you can even just let it run while you watch your favourite TV show.
This type of income won't make you rich, but it's free money so why not! Some great places to watch videos for rewards are;
Swagbucks
Nielson Digital Voice
MyPoints
iRazoo
AdWallet
---
More places to earn with videos:
---
15. Get Paid to Install Apps on Your Phone
You can get paid to download an app and do nothing else! This a great lazy way to make a few extra dollars and you might be able to get rewards for doing other tasks. Some apps will pay you cash, others pay in gift cards, bitcoin or credits. Here are a few apps and games to download today, to bump up your bank balance;
Lazy Ways to Make Money – Conclusion
I hope you've enjoyed this article on the many lazy ways to make money. We can all feel lazy sometimes, especially if working long hours at a day job.
So it's good to know there are many ways to make extra cash, with little effort.
Side hustles are great to fit in around your 9-5 when you can. Try out the opportunities listed above and see which one suits you and your lifestyle.
If you're looking for new ways to make money and have more time, try out these beginner side hustles;
Now go make some money!
Let me know in the comments which money-making hustles you try out.
*Disclosure: I only recommend products I would use myself and all opinions expressed here are our own. This post may contain affiliate links that at no additional cost to you, I may earn a small commission.
Summary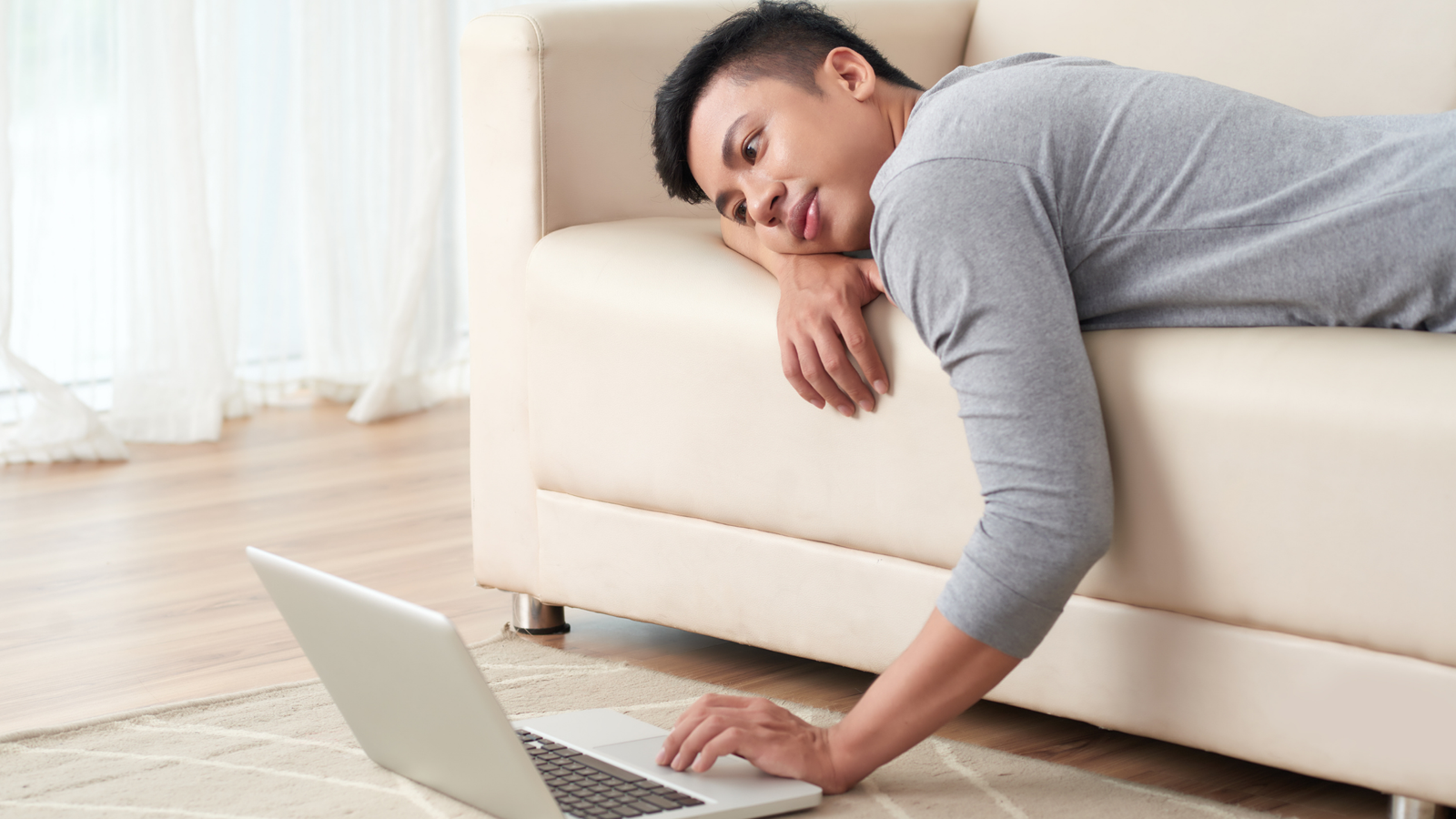 Article Name
15 Super Lazy Ways to Make Money: $50+ a Day
Description
Article about super lazy ways to make extra money.
Author
Publisher Name
Publisher Logo