Last Updated on September 8, 2023 by Katie
Start your DIY side hustle today with this huge list of easy things to make that sell.
If you're looking for a little extra cash, I'm going to give you a ton of ideas that can be started at home, with minimal investment.
There are many success stories, where someone ditched their 9-5 to go all-in with a passion project that brought them more money than their previous job.
This could be you. But first of all, you need to make a plan of what you'd like to sell and where to sell it.
But what if you don't have any crafty skills?
The good news is, all the items I talk about in this article are easy to make and can be made in a day.
And thanks to the internet, you can Google just about anything and find a tutorial on it.
Summary of Easy Things to Make That Sell Online
Niche Printables
Digital Downloads
Print on Demand Apparel
Bath Bombs
Handmade Soap
Jewellery
Candles
Pet Supplies
Subscription Gift Boxes
Art and Prints
Natural Cosmetics
Magnets/Pins
Coasters
Holiday Decorations
Sweets
Courses
Ceramics
Music
Photos
Sewn Items
Woodwork Items
---
Further reading:
---
---
Want to Make Extra Money Right Now?
Acorns: Get a free $10 just for signing up and start saving for your future. Your spare change is invested for you by experts. No investment knowledge is required! Join Acorns Now.
Survey Junkie: Earn easy money by taking surveys and giving your opinion on new products. Make up to $3 per survey and cash out quickly. Join Survey Junkie now.
---
21 Easy Things to Make That Sell Like Hotcakes Online
Whether you have a creative side, or are just looking for something easy and quick to make – you'll find an idea below.
Let's dive in.
1. Niche Printables
Printables are a great side hustle for beginners, being easy to make and sell on Etsy.
And once you do the work up front, the income you make becomes passive with the same printables selling over and over again.
Firstly, you need to come up with an idea for your printables.
For example, niches that sell well on Etsy are; special occasions, organisational and seasonal. Do your own research by going onto Etsy and typing in keywords to see what pops up first.
Some good ideas I've seen are; printables for bachelorette parties or weddings and business planners.
Once you've decided on an idea, you need to start designing it.
For basic printables you can use Microsoft Word or PowerPoint. But to have more advanced options, Canva is by far the best choice and you can use it for free!
Oh and take a look at how to sell digital planners on Etsy for more detailed instructions.
Just remember, you can't use the ready-made templates on Canva to sell as your own. You must create new designs from scratch.
Learn more:
2. Digital Downloads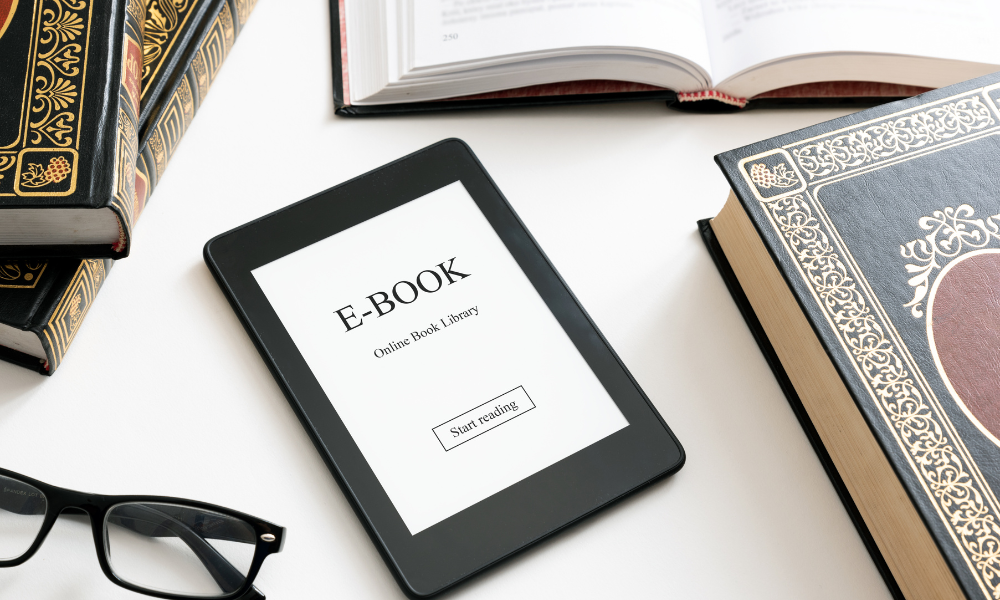 Types of digital downloads you can sell include; eBooks, graphic designs and apps.
There are endless possibilities that people will buy to make their life a little easier.
Have a think about where your skills lie. If you're creative, you could sell your graphic designs on websites like Creative Market, Etsy or Zazzle.
If you have knowledge that will help someone solve a problem, you could write an eBook that solves that problem.
Amazon is one of the top sites for selling eBooks and you can also promote it through your social media accounts.
And, the best thing about eBooks is that you do the work writing it once and it can potentially earn you passive income forever.
Learn more:
3. Print On Demand Apparel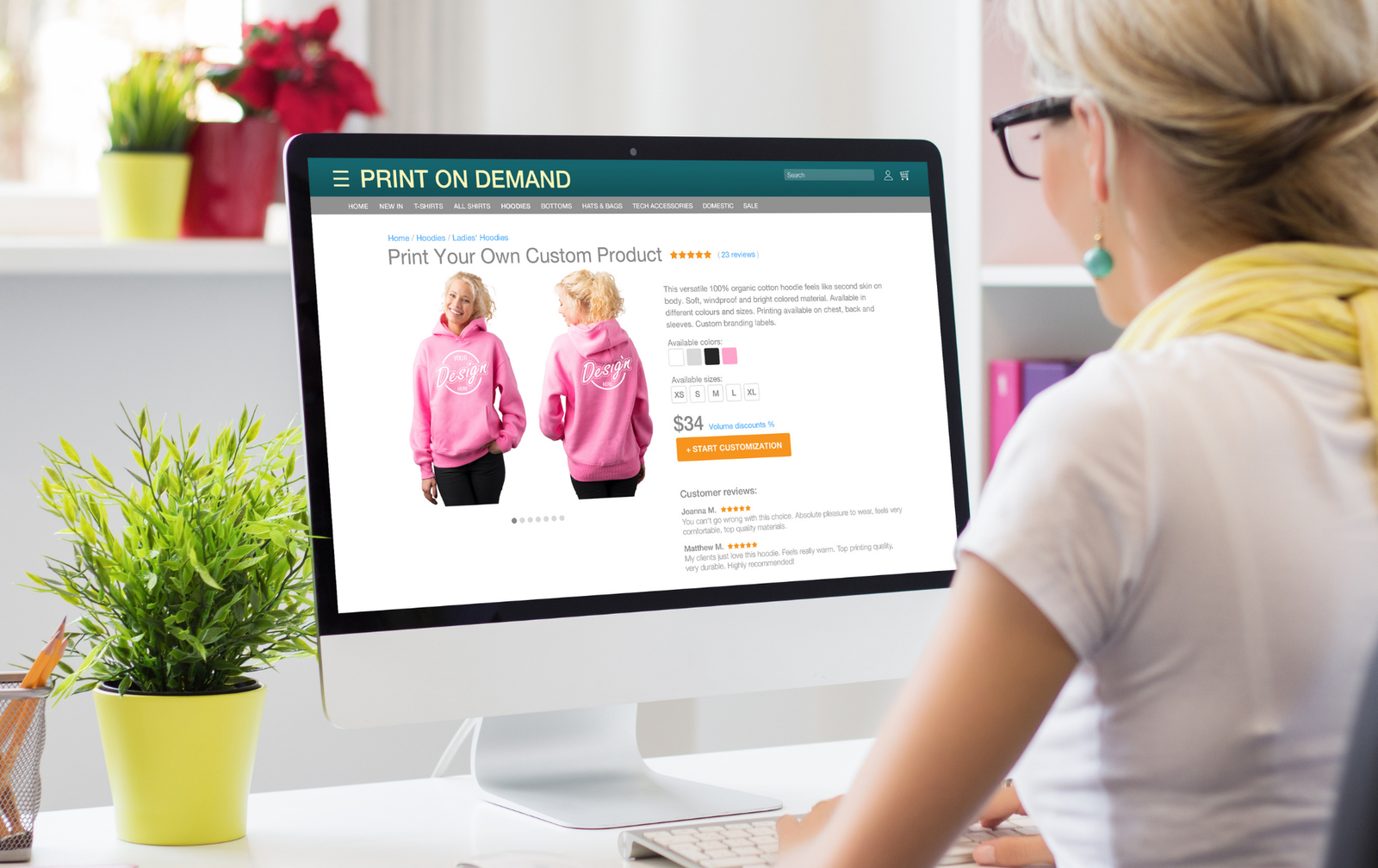 Print on demand (POD) is a business model where your designs get printed onto specific apparel like t-shirts, mugs, bags, hats and hoodies after a customer makes an order.
Thanks to POD platforms like Redbubble, Zazzle, Printful and Teespring, you can start your own apparel business for free and not have to buy a ton of stock that may not sell.
You can literally upload your designs over a weekend and start making sales.
Of course, your designs have to be good to get noticed, but often the simplest designs sell the best like slogans which are not that hard to design.
But, if you dream of getting paid to draw online, this could be your dream side hustle.
If you feel you can't create decent t-shirt designs, consider paying someone on Fiverr. For $5 – $10 you can order multiple formats and save yourself a lot of hassle.
To make your own designs, use free software like Canva or the smartphone app Snaptee.
Once you have your designs, upload them to a POD platform, create your own shopfront and write clickable titles and keyword-rich descriptions.
Share your designs across social media, especially Instagram which is a very visual platform – great for showing off your designs.
Learn more:
4. Bath Bombs
If you love a little soak in the bath amongst the bubbles, you've probably used a bath bomb or two.
But you probably didn't realise how easy they are to make and how to sell them for profit.
The benefits of a bath bomb business include; the overheads are low, you can sell them online or offline, they are pretty small and can be stored easily and it's easy to customise your own recipes.
Some popular bath bomb ideas that sell well are;
Glitter bath bombs
Jewel bath bombs
Shaped or themed bath bombs
Basic bath bombs infused with a scent
Learn how to make bath bombs here:
5. Handmade Soap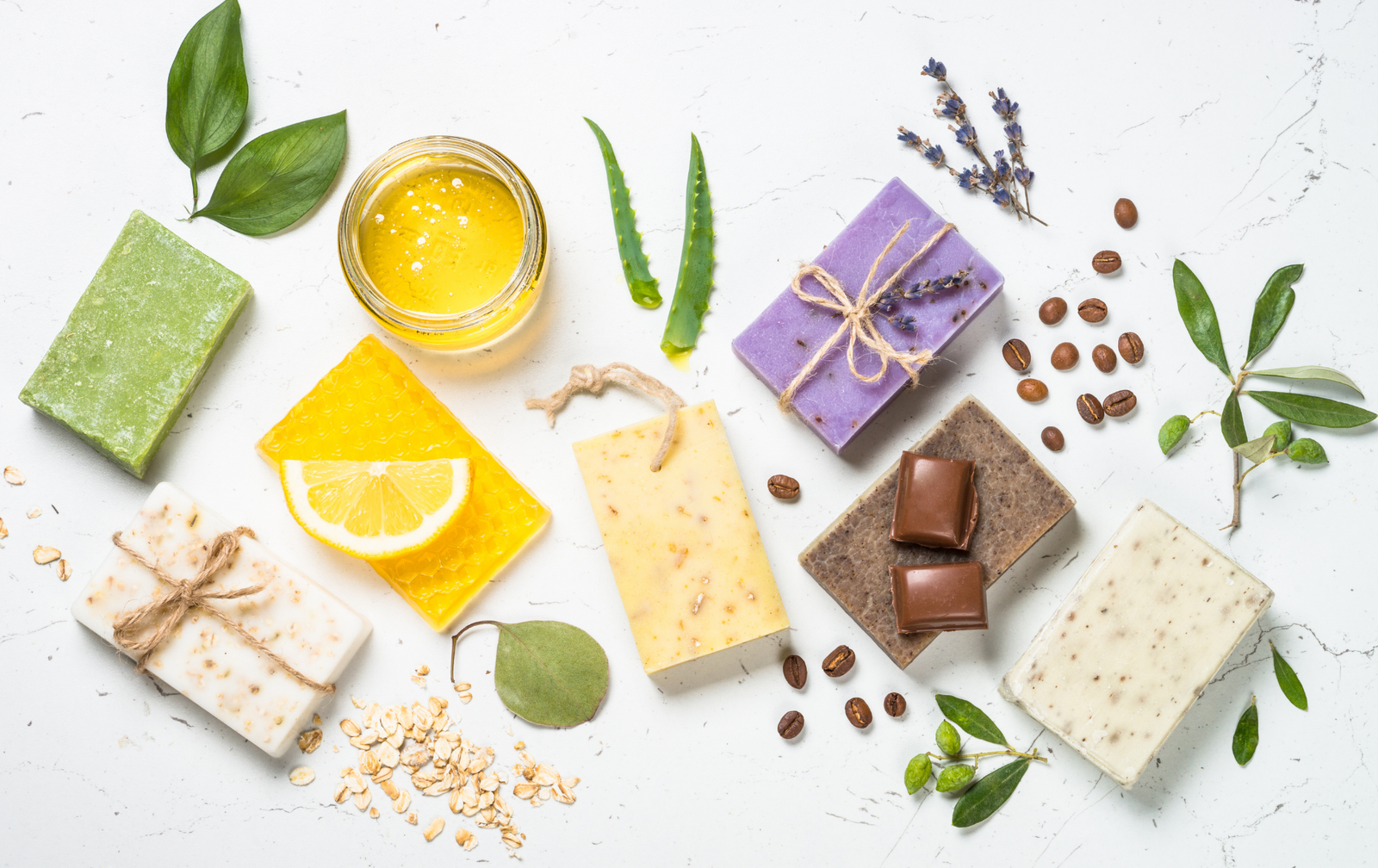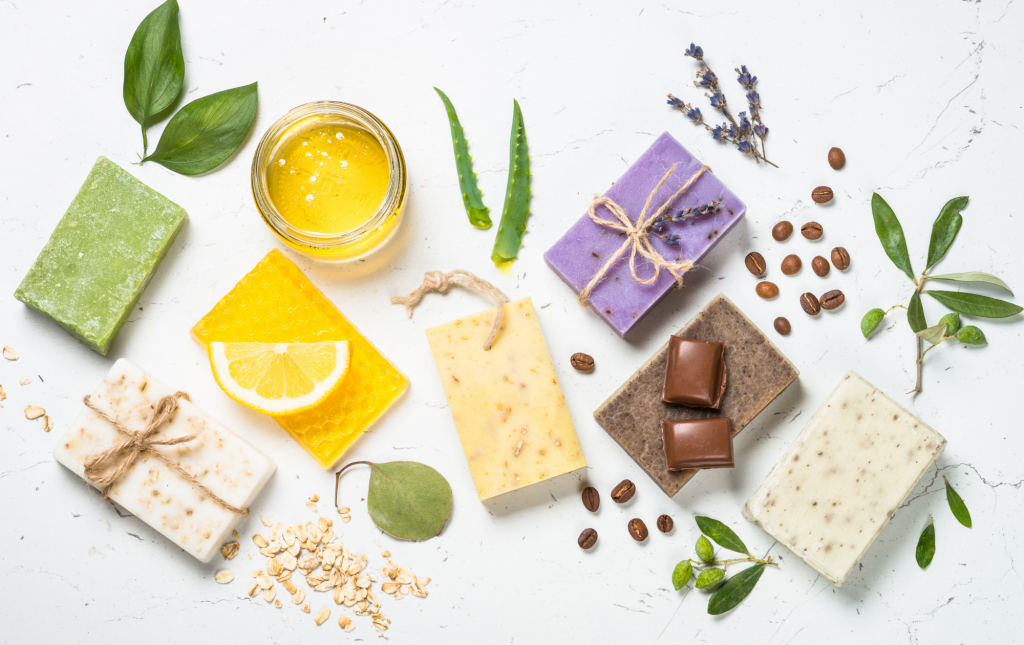 Handmade soap is another easy thing to make that sells well. They're also great for gifts so your next Christmas presents will be taken care of!
You can make soap in all types of colours, shapes and delicious scents and then get some lovely custom mailer boxes made to send them out to your buyers.
It really is down to your creativity, that determines what you come up with.
The basic tools you'll need to make handmade soap include;
Glycerin soap base
Soap moulds (or an ice cube tray will work)
Essential oils
Stir sticks
Rubbing alcohol in a spray bottle
Microwave safe container
All these tools can be found affordably on Etsy or Amazon and Aliexpress has some great, unique soap moulds.
Learn more:
6. Jewellery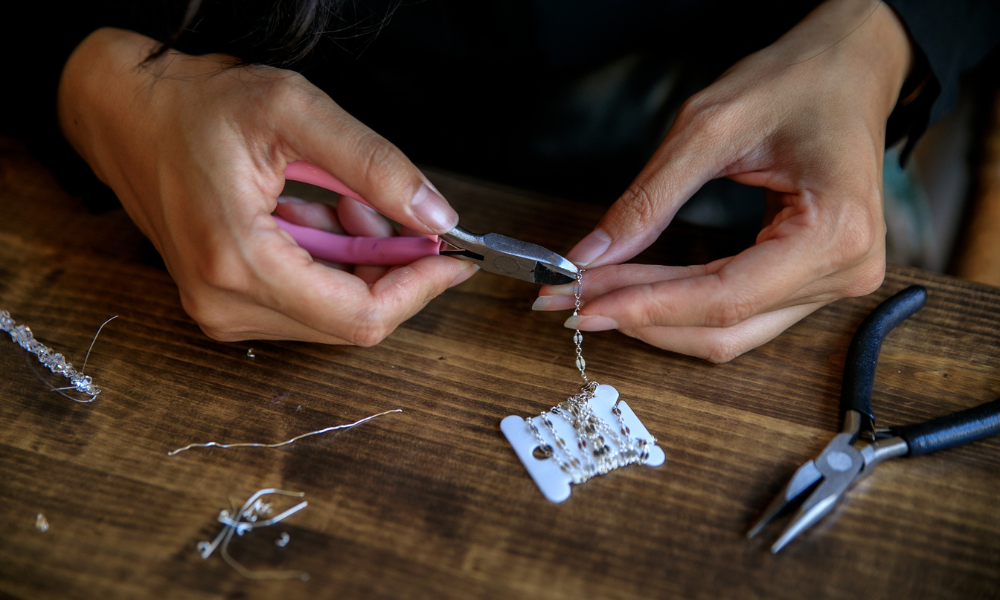 While jewellery is a busy market, it is possible to make money designing your own stuff if you make it stand out.
Jewellery can range from simple boho beads to expensive pieces made from gold or silver.
Have a search through Etsy to see what is selling well. Also, check out Google Trends and Instagram to further validate any idea you have.
Once you have your idea, you can sell through Instagram to begin with. And when things pick up, you can start an Etsy shop with no money.
Remember: product descriptions count and the way you talk about your jewellery will be the difference between a sale and sending someone running to a competitor.
Learn more:
7. Candles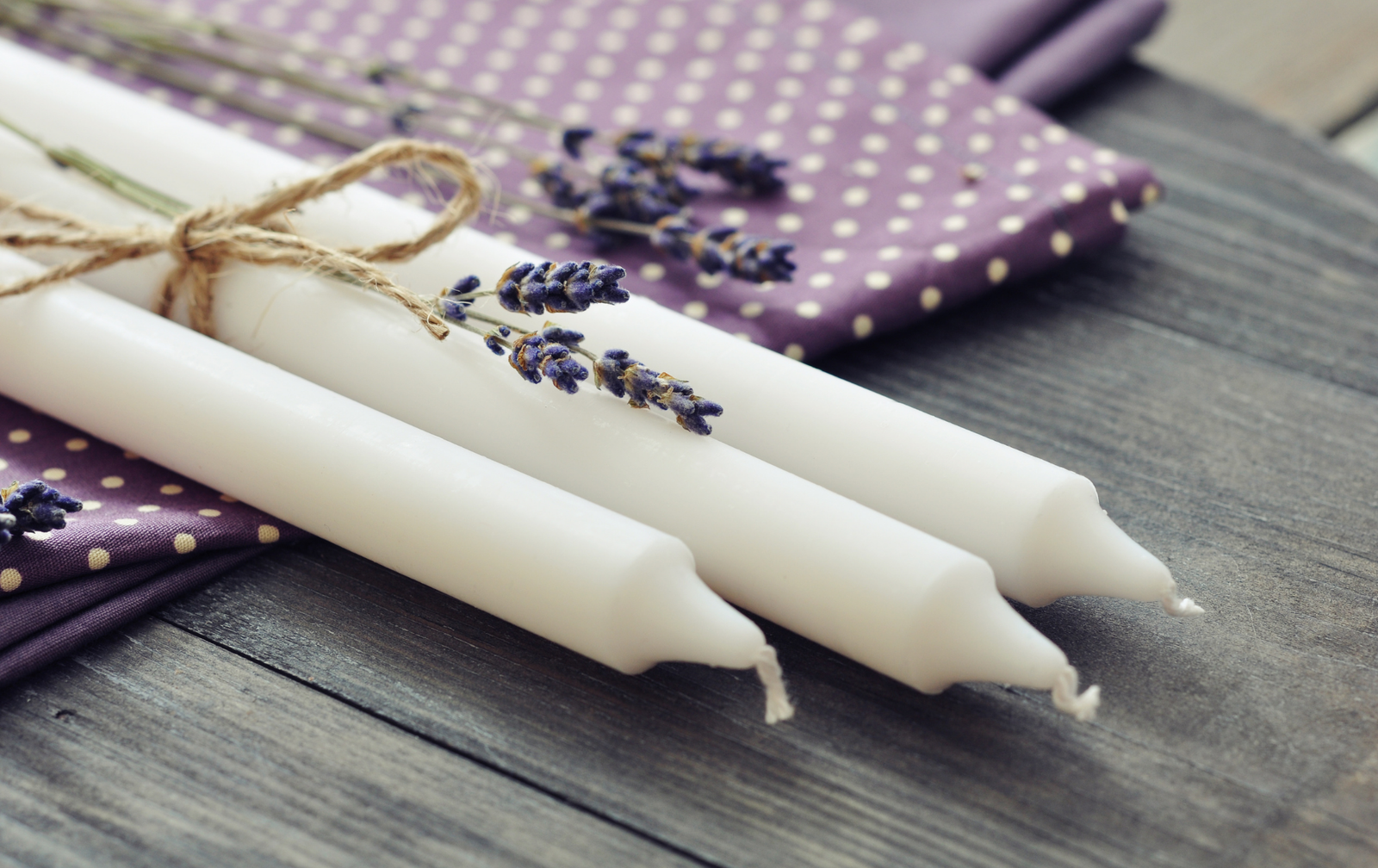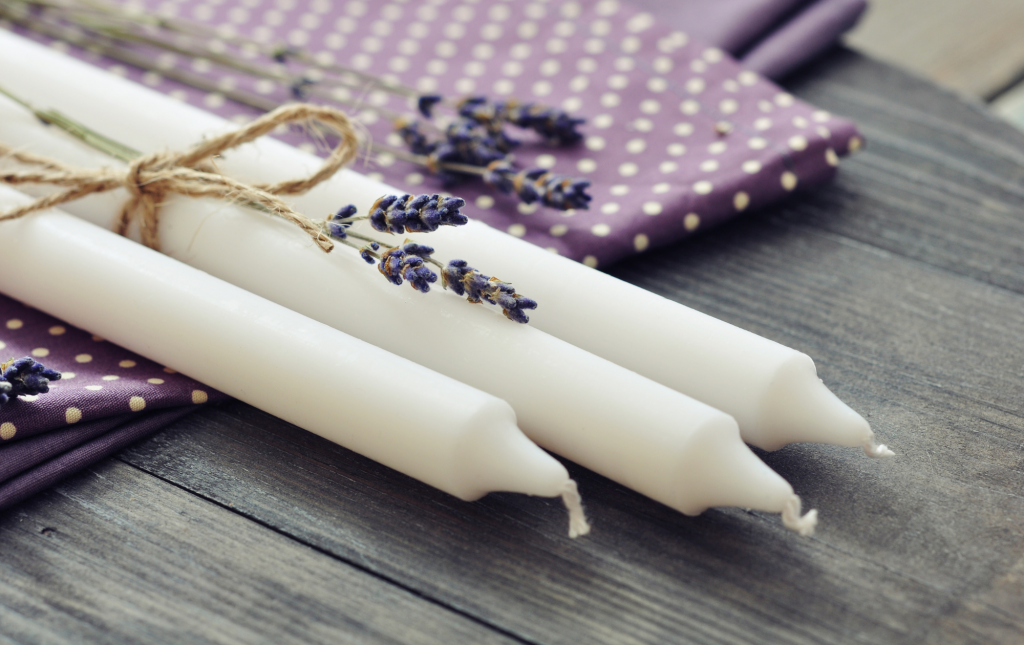 There's nothing better than chilling after a long day surrounded by the gorgeous aroma of a scented candle.
In the US, the candle industry is worth $3.2 billion and depending on what type of candle you're selling, the profit margin can be $5 – $20 per candle.
Another great thing about candle making is that it's a relatively easy business.
Anyone can do it, even with zero craft skills. All you have to do is mix and pour the right ingredients.
Learn more:
8. Pet Supplies
According to a study by George Mason University, in 2025 the global pet market will exceed $269 billion.
People love their pets and treat them like children. You can make money by creating and selling your own pet collars, pet outfits, toys, treats and pet beds.
If you don't want to have the hassle of making stuff, set up a dropshipping store with Shopify.
This way you can buy cheap, put your own brand label on and sell for decent profit margins.
Learn more:
9. Subscription Gift Boxes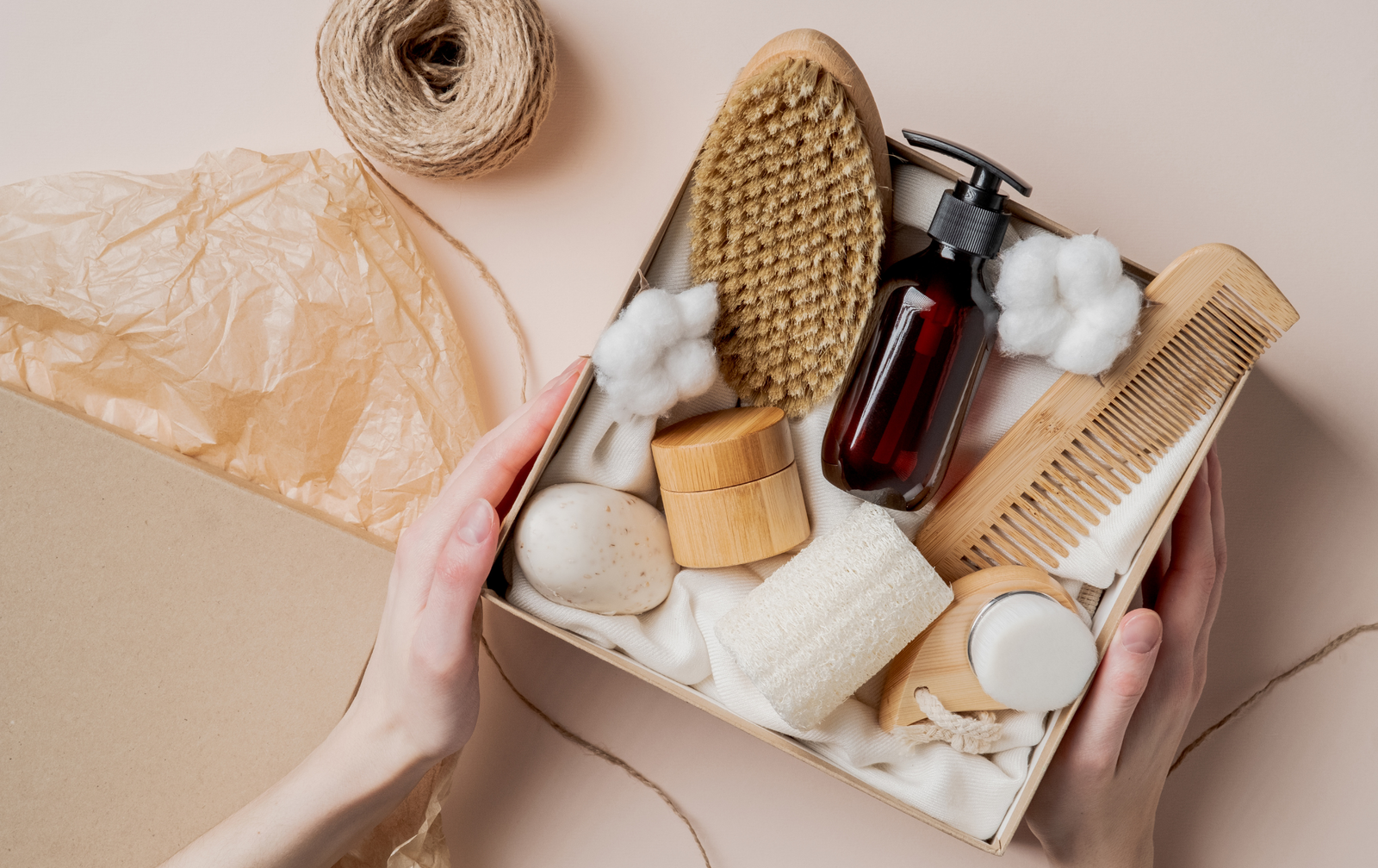 Subscription gift boxes can be offered in almost any niche.
You could sell one-off gift boxes or get people to sign up for a monthly subscription, which nets you recurring income.
Think about what subscription boxes you could offer and how you will differentiate yourself.
You'll have to set yourself apart from the rest to give people a reason to buy from you.
Ideas include:
Pet treats
Cosmetics
Bodybuilding essentials
Korean snacks
Cosmetics
Unique wines.
The more specialised your boxes are, the easier it is to find your market. Have a think about your ideal customer and what they enjoy.
Next, you'll need to sort products for your subscription boxes, decide on pricing and delivery plus set up a marketing campaign.
Read more:
10. Art and Prints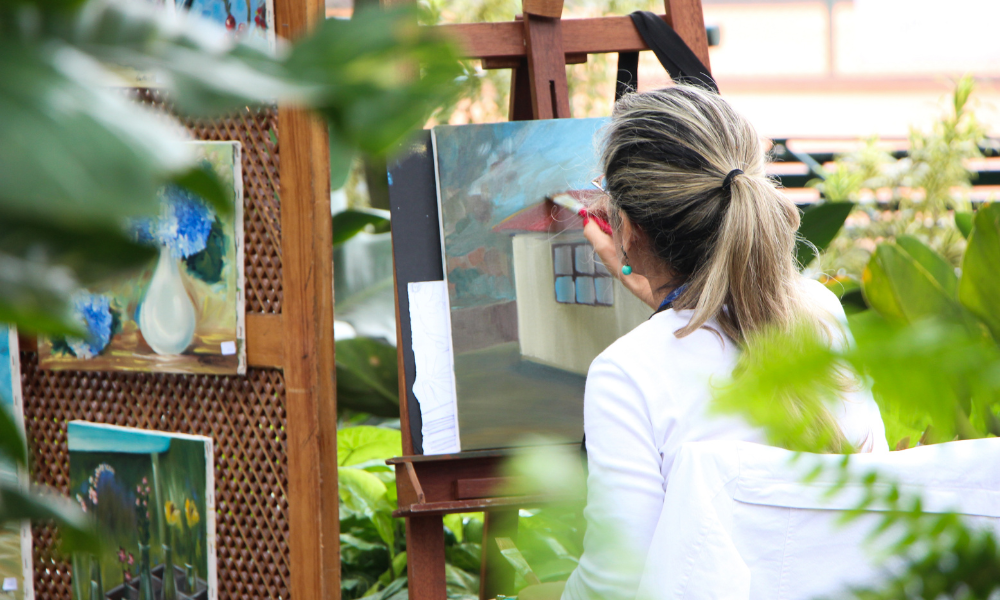 Are you a budding artist but not quite sure how to make money from your passion?
There are actually many ways to sell your art online and offline.
If you already have a ton of art pieces or digital designs to sell, starting an Etsy store is a great way to go.
Etsy is a creatives dream with many people going on the platform to buy arts, crafts and gifts.
You can sell stickers on Etsy, or logos, greeting card art, digital downloads, picture and poster art and as imagery for blogs and social media.
Another idea is to collaborate with a clothes store owner and sell your art printed onto clothes.
Set yourself up on platforms like Printful and Redbubble where you can sell your designs and not have the hassle of shipping products.
Learn more:
11. Natural Cosmetics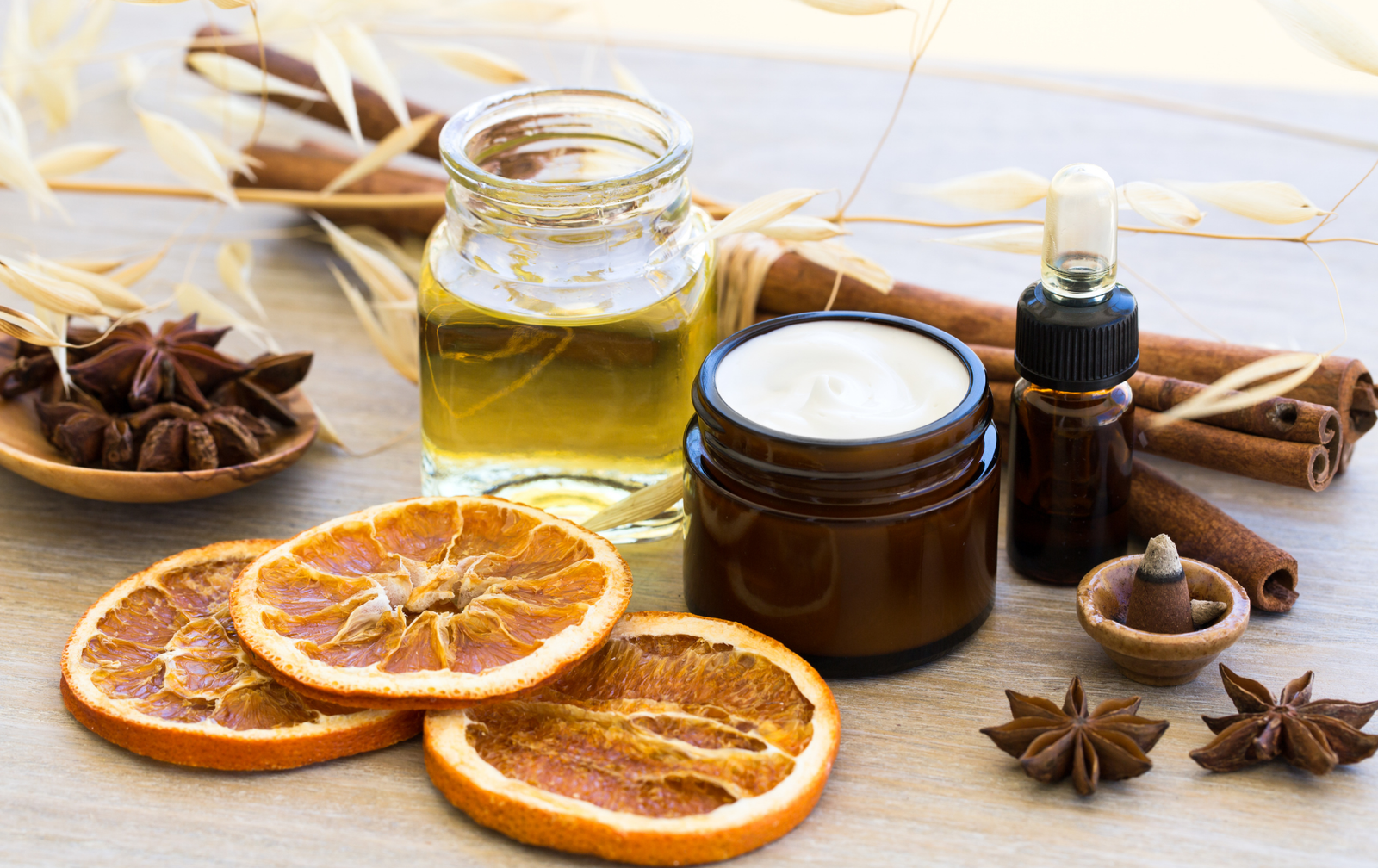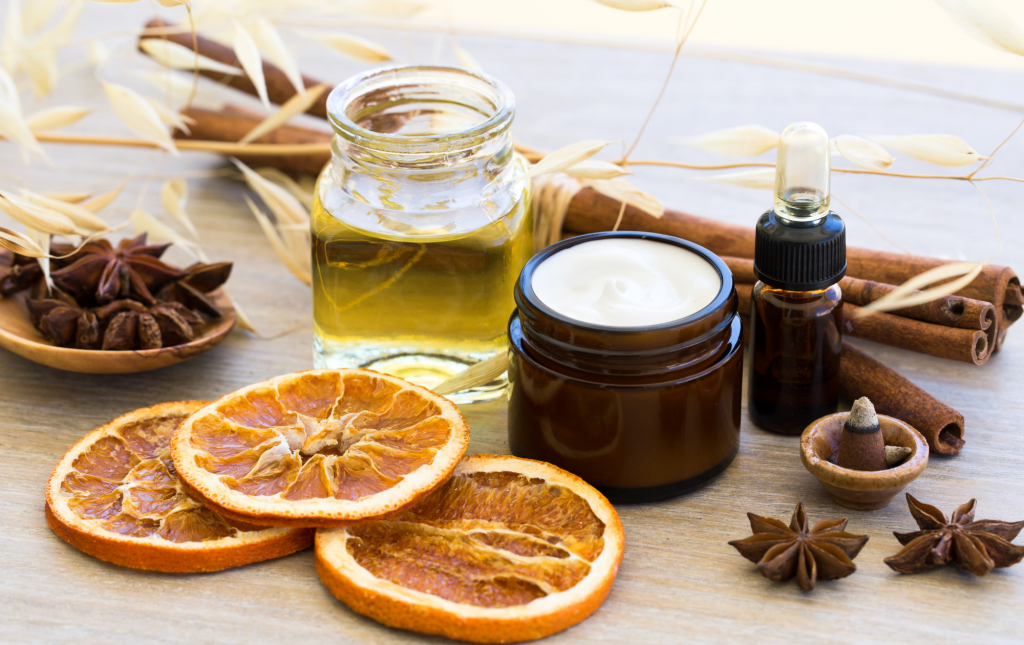 Making your own natural cosmetics might start as a hobby, but it can become a lucrative side hustle.
Many people are turning to natural, niche brands after it came to light many of the big brands are using nasty chemicals and preservatives.
Make sure you do your homework and choose great ingredients for your products. Not every ingredient no matter how natural, should be used on the skin.
Once you've created your natural cosmetics and have tested them, you can set up a store to sell on Etsy, Amazon, eBay or your own website.
Read more:
12. Magnets/Pins
Kids, teenagers and even adults love wearing pins on their backpacks and outfits.
Some pins are given out to commemorate an event, while some are funny and some are niche. You can even find glitzy dress pins, used to add a little detail to an outfit.
Magnets are also extremely popular in the travel industry.
Who doesn't love to fill up their fridge with magnets relating to places they've travelled?
The good thing about making magnets and clothes pins is that they're extremely easy to make in bulk.
Plus, they cost little to make and can be sold for $10 or more, making you a decent return.
Further reading:
13. Coasters
DIY coasters are one of the easiest things to make that sell.
You can make them from ceramic, fabric, wood, stone, leather or cork, in a range of shapes including circular, square and geometric.
Coasters can be made for different times of year such as Christmas, Easter and Thanksgiving.
There's also a market for niche coasters such as baby showers, birthdays or weddings.
Depending on what material you choose to make your coasters from, they may take a little time and effort to make.
But, they can be sold for a good profit margin so it's well worth it.
Further reading:
14. Holiday Decorations
The average holiday expenditure in the US on decorations last year was $63.
This means there's a healthy market for holiday decorations and you can get in on that and make some extra seasonal cash.
Items that sell well include:
Wreaths
Garlands
Tree baubles
Ornaments
Wrapping paper
Personalised stockings
Xmas gift boxes
And everyone likes something a little different, meaning personalised and handmade holiday decorations are sure to do well.
Learn more with this guide on 41 easy DIY Christmas decoration ideas to make.
15. Sweets & Cakes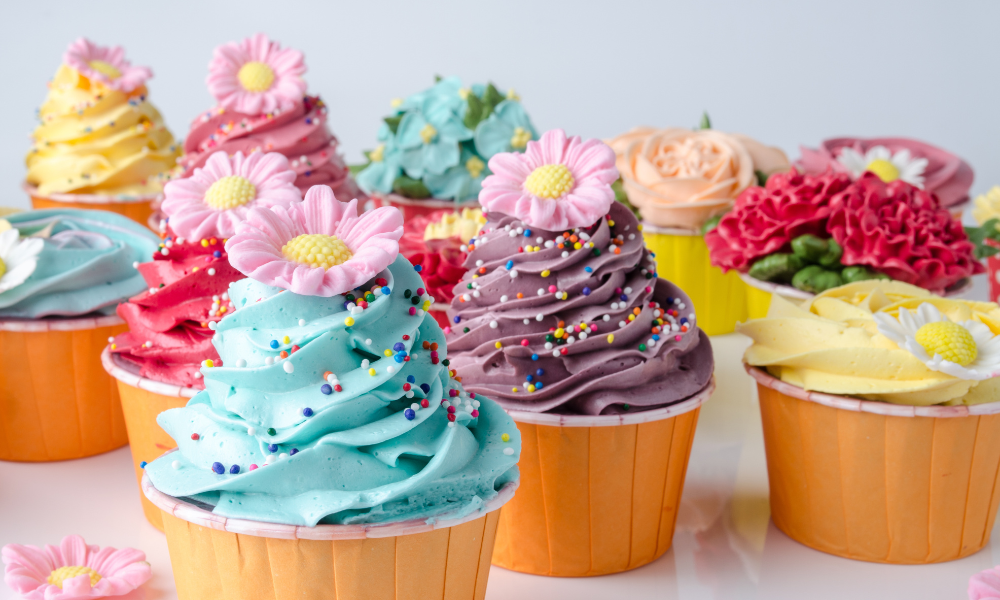 Sweets, cakes, cupcakes, biscuits and treats are always going to sell.
Plus, many people prefer to buy something handmade than the regular big brands. Especially for important occasions anyway.
If sweet treats are your thing, why not make and sell your own?
There's also a huge demand for sugar-free tasty treats as the world looks to become more health conscious.
Just be sure to check out the regulations surrounding food preparation and selling edible goods in your country as this will vary, depending on where you live.
Learn more:
16. Courses

By 2025, the e-learning industry is expected to be worth around 325 billion.
This means now is the time to create your own online course and start making money!
Popular e-learning courses include:
Blogging
Photography
Marketing
Social media
Freelance writing
Music
Personal development
There's also room for you to teach just about anything with many unusual courses popping up on Udemy such as 'How to talk to girls', ' How to dance in a club' and 'Discover tips to overcome negative feelings.'
And, what's great about selling online courses is that you invest time to make your course up-front and then the money should roll in passively with minimal extra work required.
Learn more:
17. Ceramics
Quality ceramics are in demand and they're extremely popular to buy for the home and as gifts.
There is a range of ceramics for sale on Etsy that sell well including mugs, jugs, salt pots, vases, plates, candle holders, coasters and unique ornaments.
Let your creative side fly and create ceramics for a specific niche or in a style you love.
They may take a while for you to make, but ceramics can be marked up and sold at a decent price so you make a good profit.
Learn more:
18. Music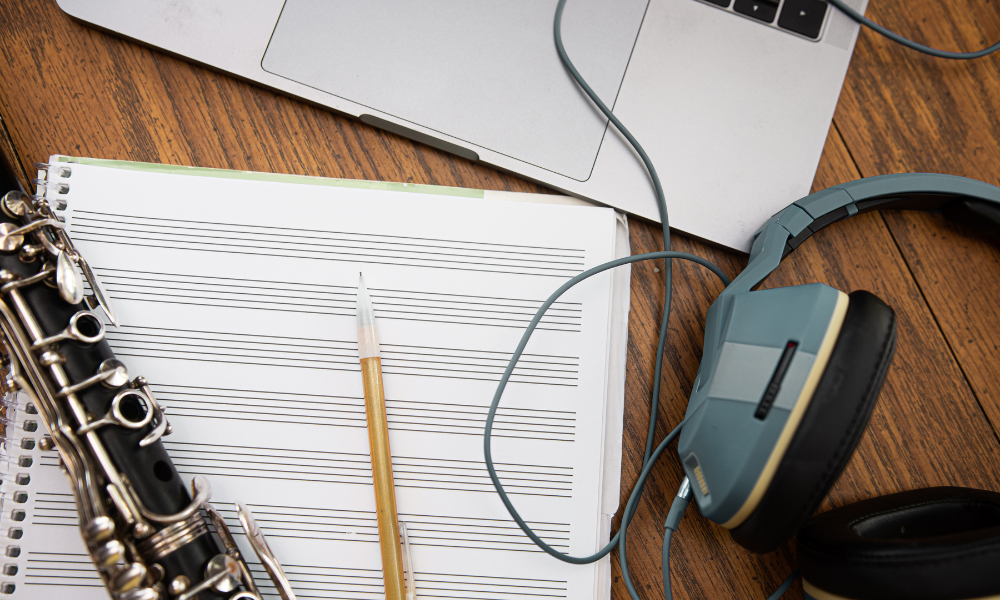 If you're musical, you can share your tunes with the world and make money.
Recorded songs can be listed on streaming sites such as SoundCloud, Airbit or BeatStars. And, every time someone listens to your music, you get paid!
You can even make money from your music by offering it to be used in TV, movies and video games.
If your music is successful, you get paid a synchronisation fee, plus royalties every time the track is paid in public.
Over time, this can be a nice little regular earner for you.
Further reading:
19. Photos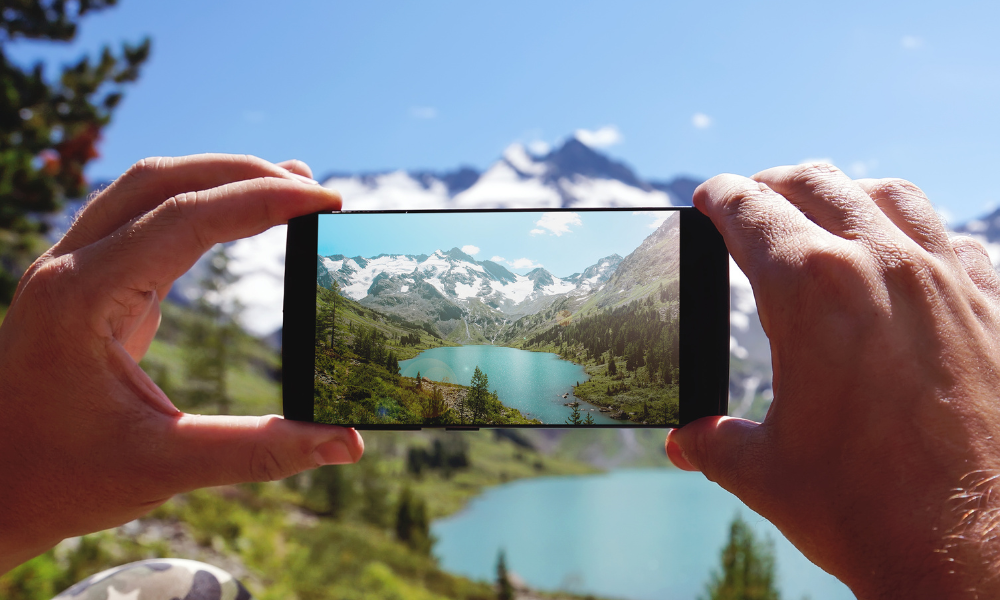 Are you a budding photographer? Or do you make a living shooting weddings or events?
Either way, photos are one of the easiest things to make that sell online.
You can make passive income by selling your photos on stock websites such as:
Many bloggers, businesses, entrepreneurs, online marketers, website builders and more need stock photos for their online campaigns.
Good photos might be used on websites, in blog posts and for social media.
Every time someone buys one of your photos you get a commission. This might be small, but some photos will make a lot in popular niches.
You can even earn more by selling photo bundles and by selling in different places such as on a blog, social media and on multiple stock photo sites.
Learn more:
20. Sewn Items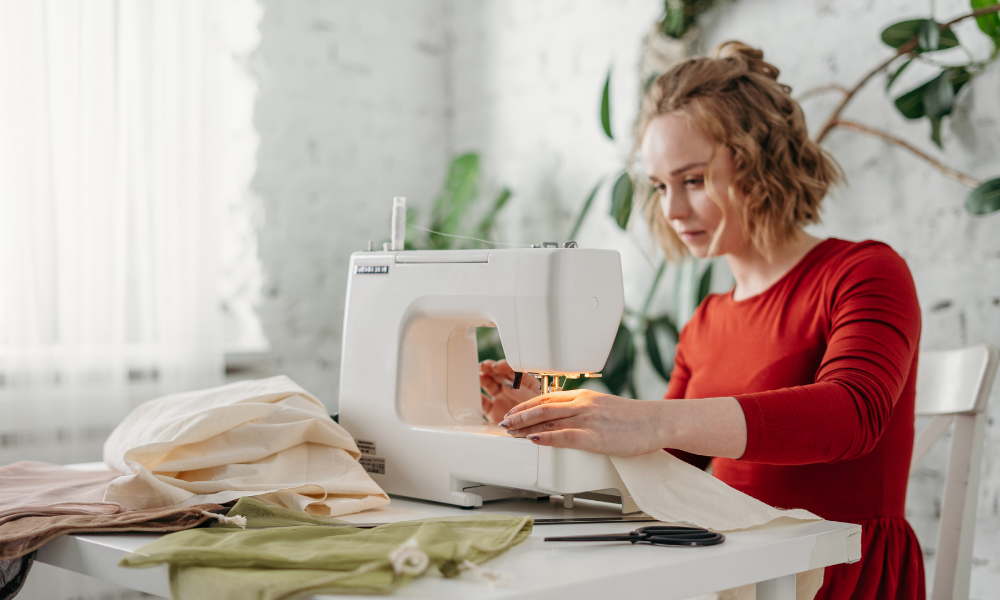 Do you love to sew or knit? If yes, these types of items sell well on crafty platforms such as Etsy.
A few popular sewn accessories you could make include:
Hair bows
Head scarfs
Dresses
Tops
Aprons
Tablecloths
Casserole hot pads
Cup cosy
Curtains
Dolls
Tote bags
You could set up an Etsy store selling one sewn item or build a brand around multiple items.
All you need is good sewing skills, a sewing machine, fabric and a little time to make new sewn products when the orders come in.
Learn more:
21. Woodwork Items
If you enjoy woodworking, selling your wooden creations could bring you in a decent bit of side cash.
With time, it could even become a full-time business.
People are willing to pay for handmade wooden gifts that they can't find in the store.
A few popular ones I spied on Etsy include:
Wooden spoons
Wooden chopping boards
Wooden chees board
Wooden dice box
Wooden jewellery boxes
Engraved wooden coasters
It's best to have a little training before you start chopping up wood.
But, with a little time and effort, you could create cool and unique wood products to sell online.
Learn more:
How to Set Up an Etsy Store to Sell Your Products
Once you've created your awesome crafts, you need to sell them somewhere.
With Etsy being a creative hub, there'll be tons of customers looking for what you've designed.
And the great thing about Etsy is that joining and starting a store is free. Etsy takes listing fees, a transaction fee and a payment processing fee.
Each time you upload a new product, Etsy will take $0.20 and the listing will be live for 4 months until you have to repay.
So you can see, it really is an affordable way to start selling your own products. Here's how to set up your first Etsy store in a few simple steps;
Click on the ''sell on Etsy'' link and create your account
Edit your shop preferences like language, preferred currency and whether you're a full or part-time seller
Choose your Etsy store name. If you haven't already decided on this, you can add keywords to the search bar that pops up and it will suggest suitable names
Add items to your store plus at least 5 photos per item. Aim to show your product from all angles because this will increase trust and sales
Fill out your listing description and details. Here you want to add keywords to your description and describe it in a way that talks to your ideal customer
Decide on your listings renewal options. Eg; either automatic after 4 months or manual
Add up to 13 tags per item. Have a think about what keywords shoppers will search for when looking for your product and use these as tags
Complete the pricing and inventory. Add in any extra details like sizes, colours or materials
Set any shipping fees. Fill out any extra information about your shipping processes
Publish your listing. Etsy recommends publishing at least 10 listings in the beginning to increase your chances of sales. But if you don't have that many products aim for at least 3, an empty store might put some customers off
How Do I Sell Things Online When I Have No Experience?
Thanks to the internet, it's never been easier to learn how to set up your own online business.
YouTube has tutorials on just about anything that you can watch for free.
And, if you don't find the skills you need, you can take affordable courses on e-learning platforms such as Udemy and Skillshare.
But, if you do start selling online, remember to keep track of what you earn and your expenses so you can pay taxes according to your country's laws.
The rules will vary depending on what country you live in and it's up to you to do your own due diligence.
Having your own online business is great, but you must take care of the financial side of it otherwise you won't last long.
How Do I Find Trending Products That Are Selling Well?

To find easy things to make that sell, you can check search trends on Google, Pinterest and Etsy.
You can check out Etsy trends here to decide what to sell and to find SEO keywords to use in your listings.
There are also many articles written on the top selling Etsy items and how to get started.
While it's important to find out what's selling, unique products that are a little different will do well so don't be afraid to share your passion.
Take the time to keep exploring until you find a mix of something you love to make that will sell well.
What is the Best Product to Sell To Make Money Fast?
When you start selling online, it may take some time for you to start earning good money.
Remember, that every seller was once a beginner and you need to take time to ride the learning curve like everyone else.
Getting rich quick is usually a lie that people tell to sell you something!
Take your time to design a great product, build an eye-catching, keyword-filled Etsy store and take some time to market on social media to build up a customer base.
If you do this right, the initial trickle of sales should turn into a regular avalanche in no time at all.
If you want to make money quickly, check out How To Make $2,000 Fast When You Need it. This article contains 35 ways you can set up today.
Where Are the Best Places to Sell Homemade Items Online?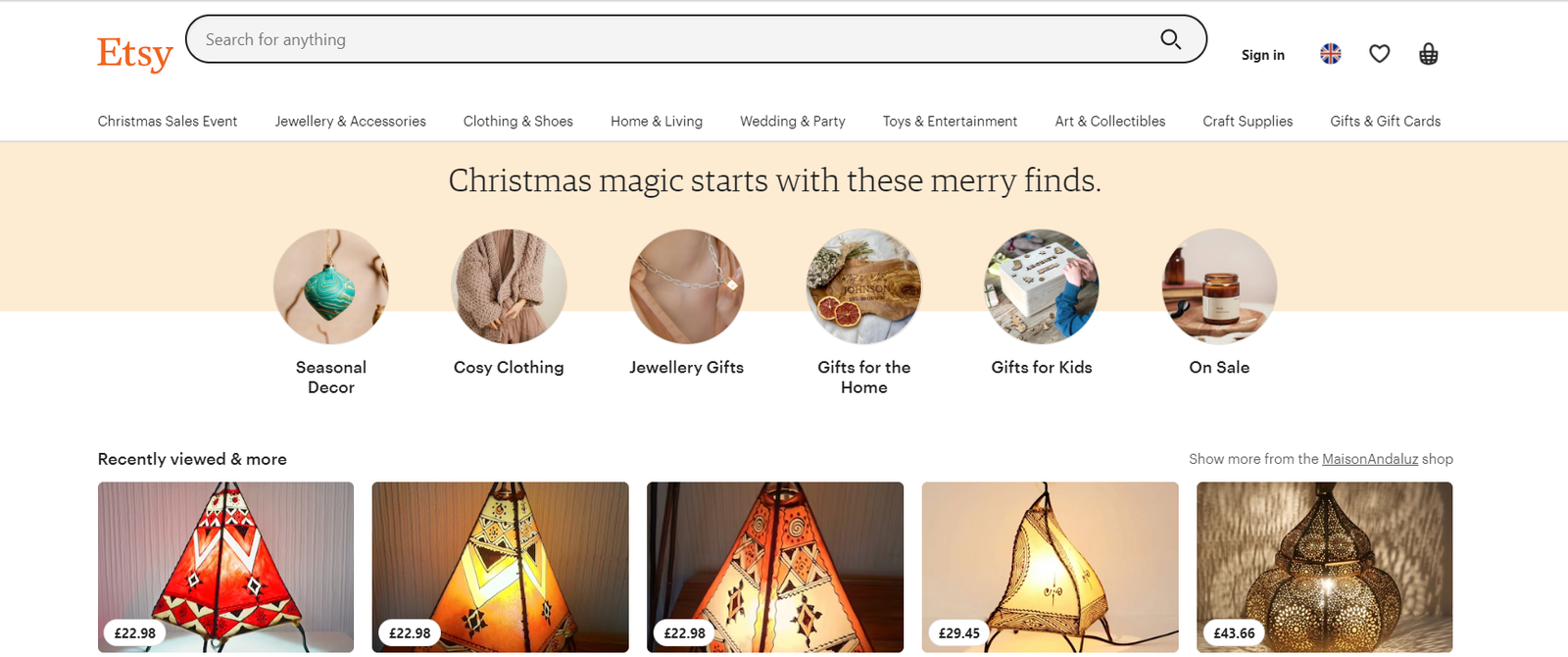 One of the best places to sell homemade crafts is Etsy.
It has a huge customer base and gets massive amounts of traffic each day who are searching for unique crafts. You can set up a store here very quickly and for minimal investment.
However, there are many other places to sell what you make, including your own website.
Remember that this will take time to get traffic and buyers and you will have to promote through social media.
Another idea is to sell your items on other online marketplaces such as:
Pros and Cons of Starting a Handmade DIY Business Online
There are multiple positives to making and selling DIY products but there are also a few negatives.
Some people may find it hard to stay productive or not be able to keep up with orders. Plus, you need dedicated space to make your creations.
However, don't let a few worries stop you.
Working for yourself is empowering and can give you a nice amount of extra cash to make life a little easier.
Here are a few pros and cons of starting your own handmade business online:
Pros:
Work from home
Be your own boss
Make extra cash
Work hours that suit you
Nurture your creative side
Cons:
Takes time and effort
May be competition in your niche
Will need to invest money for supplies
No guarantee your items will sell
Need to manage your time effectively
Final Thoughts on Easy Things to Make That Sell 
As you can see, there are many easy things to make that sell well online.
I hope you now have an idea of what product you'd like to create and are on your way to making it happen.
Start with one product and once you start getting some sales, add more to your store to increase earnings.
Try to stick within one niche initially, so your store becomes the ''go-to'' place for hen party printables, pet treats, art or whatever you decide on.
Have you made cash selling products online?
What worked best for you?
I'd love to know in the comments.
21 Easy Things to Make That Sell Like Hotcakes Online
*Disclosure: I only recommend products I would use myself and all opinions expressed here are our own. This post may contain affiliate links that at no additional cost to you, I may earn a small commission.
Summary
Article Name
Need Extra Cash? Check These Easy Things to Make That Sell
Description
If you need extra cash, learn how to make these things that sell.
Author
Publisher Name
Publisher Logo