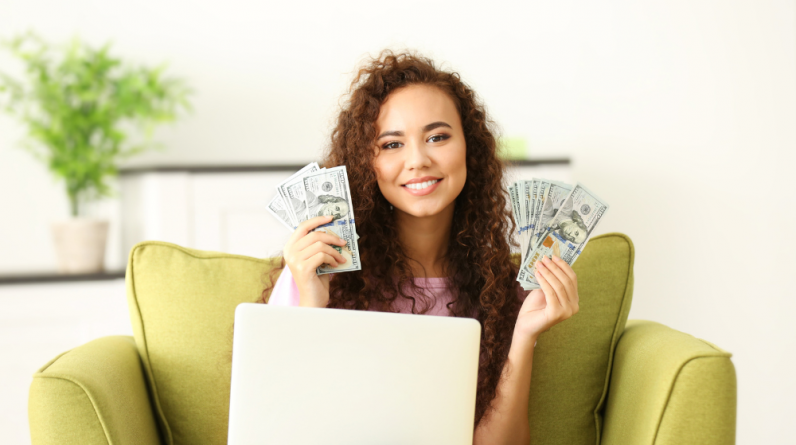 Last Updated on September 29, 2023 by Katie
Many people want to know how to make $2000 fast.
While it might seem like a huge task, it is possible to earn thousands of dollars extra in your spare time.
There are multiple reasons why you might need $2,000. Maybe you have a holiday coming up, maybe you want to treat yourself to a new pair of shoes or maybe you want to pay off a few debts.
Whatever your reason for needing more money, this article will give you plenty of simple ideas to earn quickly.
All you need to do is read through the options, remain open-minded and take action on one of the available opportunities.
If you want to make $2,000 a month regularly, take a look at these virtual assistant jobs hiring today and online jobs for introverts making $2,000+/month.
Let's get started and explore how to make $2000 fast when you need it.
Summary of How to Make $2000 Fast
Start Freelance Writing
Deliver for DoorDash
Become a Proofreader
Sell Freelance Services on Fiverr
Create and Sell Crafts
Earn $50/Hour as a Virtual Friend
Write and Sell Short eBooks
Affiliate Marketing on Twitter
Start a Niche Blog
Take Surveys for Quick Cash
Rent Out Your Gadgets
Teach English Online
Sell Stuff on Facebook Marketplace
Advertise on Your Car
Perform Tasks with TaskRabbit
Develop Apps and Websites
Offer Graphic Design Services
Rent a Room on Airbnb
Invest in the Stock Market
Create and Sell Online Courses
Work as a Transcriptionist
Provide SEO and Digital Marketing Services
Write and Improve Resumes
Make Money Dog Walking
Offer Web Design Services
Start a YouTube Channel
Start Babysitting
Flip Domain Names or Websites
Work Extra Hours at Your Job
Make Money Flipping Furniture
Start a Street Food Stall
Help People Move Home
Clean Property in Your Spare Time
Start a Laundry Side Hustle
Become a Social Media Influencer
---
Want to Make Extra Money Right Now?
Acorns: Get a free $10 just for signing up and start saving for your future. Your spare change is invested for you by experts. No investment knowledge is required! Join Acorns Now.
Survey Junkie: Earn easy money by taking surveys and giving your opinion on new products. Make up to $3 per survey and cash out quickly. Join Survey Junkie now.
---
How to Make $2000 Fast (35 Proven Ways)
Now, have a scroll through the best ways to make 2000 dollars fast in 2022.
Not every method will be for you, but there's sure to be something that suits your passions and skills.
Choose one, take notes, and start taking action and the extra dollars will be rolling into your account soon!
1. Start Freelance Writing
Freelance writers create content for blogs, magazines, newspapers, websites and marketing channels.
Work can include creating social media posts, blog posts, articles, email campaigns, essays, press releases and more.
Follow this beginner guide on how to become a writer and start building a writing portfolio to show prospective clients.
Next, you should create profiles on freelancer sites such as Fiverr, Upwork and Guru so prospective clients can find you.
Apply for jobs on major writing websites and send out cold pitches to companies you'd like to work for.
When searching how to make $2000 fast, freelance writing is one of the top, proven ways and can bring in this amount of money regularly.
---
Further reading:
2. Deliver for DoorDash
If you have a car and a few hours spare each day, why not make money with DoorDash delivering food.
DoorDash operates in thousands of cities across the US, Canada and Australia They employ contractors called ''Dashers'' who can work as little or as much as they want.
The average hourly pay for a Dasher is $20 and there are many opportunities to earn more from tips and challenges.
And the great thing is that you can work the hours that suit you. Drive early in the morning or late at night – you choose.
3. Become a Proofreader
Do you constantly notice spelling and grammar mistakes? If this frustrates you, help to tidy up the content of the internet by becoming a proofreader.
Proofreaders correct punctuation, spelling and grammar errors and are the last eyes on text before it goes to print for publishing.
While you don't need a degree to be a proofreader, you will need an excellent command of the English language and a hawk eye to catch mistakes.
Follow this guide on how to become a proofreader with no experience. Next, get experience by proofreading for friends or test yourself with free proofreading quizzes online.
The average base salary for a proofreader in the US is $55,410, so you can see it's easy to make $2,000 fast and more!
Further reading: 55 Proofreading Jobs Online No Experience Needed (2022 Update)
4. Sell Freelance Services on Fiverr

Fiverr is a freelancer marketplace where anyone can set up a profile and earn cash selling services.
The good news is that you can even make money on Fiverr without skills.
People will pay for services such as copywriting, social media management, web development and more.
However, even if you don't have mainstream skills, you can sell simple gigs such as blog commenting, transcribing audio, data entry, creating photo collages and being a video spokesperson.
You can sell each gig for $10 – $50 and make $2000 fast once you get a few good reviews.
5. Create and Sell Crafts
Etsy is a massive online marketplace for handmade gifts, crafts, vintage clothes, unique jewellery and more.
In September, Etsy had 529.6M visits, with many going there to buy cool stuff you don't see anywhere else.
To make $2,000 fast, you could set up your own store, make homemade crafts and sell them on Etsy.
Items that sell well on the platform include niche printables such as wedding planners and organizers, handmade soap, jewellery, candles, stickers and print-on-demand apparel.
Take some inspiration from one of the top Etsy sellers Planner Kate. She's managed to rack up 1,893,466 sales and has 64,419 admirers.
Take a look at these tips for selling on Etsy to get started.
Further reading: Need Extra Cash? Check These easy Things to Make That Sell
6. Earn $50/Hour as a Virtual Friend
Do you love chatting to people and making friends? If yes, working as a virtual friend is an ideal way to make extra cash.
While you may be wondering why someone would pay for friendship, the truth is that many people struggle in social situations, or may just want someone to take part in an activity with them.
There are multiple virtual friendship sites that will pay you up to $50 an hour.
All you have to do is:
Create a profile
Take a personality quiz
Describe yourself and any skills
Fill out your payment details
Activate your profile
Start responding to messages
As a virtual friend, you may be asked to chat online, watch movies or help someone with a specific task such as baking or learning a language.
But the good thing is that you choose what you want to offer as a virtual friend.
Find out more: 5 Platforms to Get Paid to be a Virtual Friend in 2023
7. Write and Sell Short eBooks
Another proven way to make $2000 fast is to write and sell short eBooks online.
After the initial work upfront, eBook sales become passive income, so you can earn round the clock. Have a think about what problem you've been through and overcome.
Details of how you succeeded can be put into a short eBook to help others.
If you can't think of any ideas right now, get inspiration from Amazon best sellers, on social media to see what questions are being asked and search Answer the Public.
Price your eBook at $20 – $50 and sell on social media, Amazon Kindle and through your own blog if you have it.
Further reading: How to Make Money from EBooks (Complete Beginner Guide)
8. Affiliate Marketing on Twitter

Twitter has over 206 million daily active users with many savvy entrepreneurs making a huge amount of money tweeting each day.
Once you build up an audience, affiliate marketing is a simple way to earn $50 – $100 a day.
To get started, you need to set up your bio the right way and spend time engaging with other big accounts.
It's best to build your Twitter account around a niche subject so you become an authority.
Subjects that do well include:
Finance/make money online
Health and fitness
Relationships
Once you get a good following, you can start promoting an affiliate product under your tweets.
As an affiliate, you'll receive 25% – 75% of the sale of a product purchased through your unique link.
Further reading: The Ultimate Guide to Affiliate Marketing on Twitter
9. Start a Niche Blog
Blogging is a great way to earn passive income from advertising, selling eBooks, paid memberships, affiliate marketing and paid guest posting.
To make money blogging, you will need a little patience and determination, but it's a great lifestyle business that can pay you enough to live on eventually.
To get started, think of a niche topic you want to write about.
Do your research on popular blog trends, so you write about subjects that people want to read about.
Examples of blog niches that make money include:
Food and recipes
Health and fitness
Make money and save money
Travelling
Digital marketing and tech
Self-care and personal development
Once you've decided on a topic, use NameCheap to search for an available domain name.
Next, purchase hosting for your website. I use Siteground and believe they offer the best security and customer service (which is essential when you're a beginner!).
You can grab their Startup Plan for a tiny $2.99 a month!
This is well worth the investment when you think how much money a blog can make.
10. Take Surveys for Quick Cash
Surveys are a quick and easy way to earn cash to your PayPal account.
You can even choose to redeem your earnings through gift cards at big retailers like Amazon.
Fill out surveys in your spare time and even while watching TV in the evenings.
Many of the survey sites offer extra ways to earn as well, like playing games, watching videos and referring friends.
Try out these high-paying survey sites:
While taking surveys alone won't make you $2,000 fast, combine this with another side hustle on this list to bump up your earnings.
11. Rent Out Your Gadgets

Do you have cool gadgets lying around your home that you hardly use anymore?
Why not put them to work by renting them out on Fat Llama.
This is a legit site where you can rent out almost anything, but the items that make the most money include:
Drones
Bikes
DJ equipment
Cameras
Musical instruments
Electric scooters
Sewing machines
Transport vehicles
Everything is covered by a lender's guarantee, so you can have peace of mind your item is protected.
When searching how to make $2000 fast, renting gadgets is well worth it.
You can easily earn $50 a day and if you rent out multiple gadgets at this price, you'll have 2K in no time.
12. Teach English Online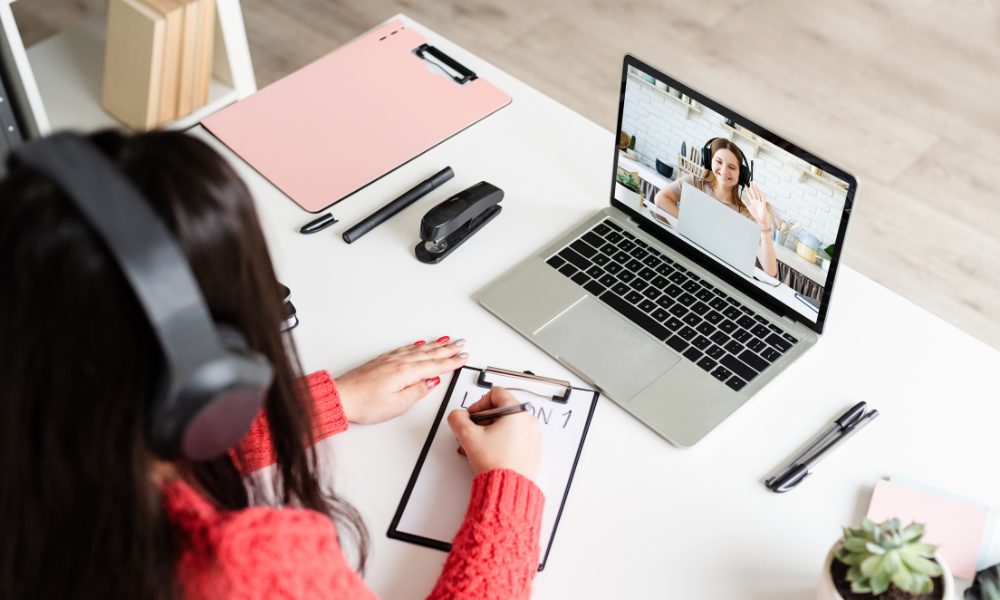 Teaching English is a fun, rewarding way to make $2,000 fast online.
You can work from home or while travelling and many companies will let you choose the hours that suit you.
Requirements to become an English teacher online include being a native English speaker and having a laptop with fast internet.
Some tutor platforms will require you to have a Bachelor's degree or a teaching qualification such as a TEFL.
However, many will allow you to teach English online with no experience.
If this interests you, check out these English teaching platforms:
English teachers online earn between $15 and $22 an hour, depending on experience and qualifications.
13. Sell Stuff on Facebook Marketplace
It's easy to sell your stuff on the Facebook Marketplace and there are thousands of eager buyers waiting to purchase.
One man's rubbish is another man's gold as the saying goes!
Take a look around your home – there are sure to be a few items you no longer use that someone else might find useful.
To sell your items on Facebook, you need to:
Tap on Marketplace
Click on the 'sell' tab
Select a category for your item
Add in a price, title and description
Upload multiple photos
Publish your Marketplace listing
Wait for buyers
Enjoy extra cash in your pocket!
14. Advertise on Your Car
If you own a car and drive multiple miles a day, you can make passive income with car advertising.
Sites like Wrapify work with advertisers to offer them rolling billboards. Businesses pay for space on your car and you drive around as usual and earn.
To get started, download the Wrapify app, sign up to become a driver, complete the onboarding process and receive offers for your area.
There are no up-front costs and you can earn $500 or more a month, just for doing what you already do.
15. Perform Tasks with TaskRabbit
Task Rabbit works a little differently to normal freelancer platforms. Here you'll be tasked with onsite jobs rather than online.
If you have a niche skill or knowledge, or if you just have spare time to help out, you can set up a profile and start earning in your area.
A few popular tasks that make money on Task Rabbit include:
Handyman
Buying groceries
Putting furniture together
Helping people move
Computer help
Yard work
Car washing
Pet sitting
Cleaning
To get started making money hit the 'Become a Tasker' tab, fill out your details and complete your profile.
Taskers earn anywhere between $10 and $100 per project, so you can easily make $2000 fast when you need it.
16. Develop Apps and Websites
Have you built your own website before? Know how to code?
If yes, you can make $2000 fast by helping someone else with these tasks.
Tech jobs pay really well, especially if you freelance. You can set your own rate per project or by the hour.
If this type of work is new to you, learn how to create apps even with zero tech skills.
Also check out the many places online to take coding and web development classes free, such as:
17. Offer Graphic Design Services
Graphic design is another in-demand skill that people will pay for.
This type of work includes creating logos, flyers, brochures, business cards, t-shirt designs or custom imagery for a website or video channel.
You can offer graphic design services on Fiverr. The price you charge depends on the complexity of the job and your experience.
For example, a simple logo that takes you 20 minutes, could be priced at $10. For a complex logo, for a big business, that has multiple elements and detail, you could charge up to $300.
To attract customers and show you know what you're doing, have a portfolio website ready to display your designs.
Take a look at this free graphic design course on Alison, if you need help getting started.
18. Rent a Room on Airbnb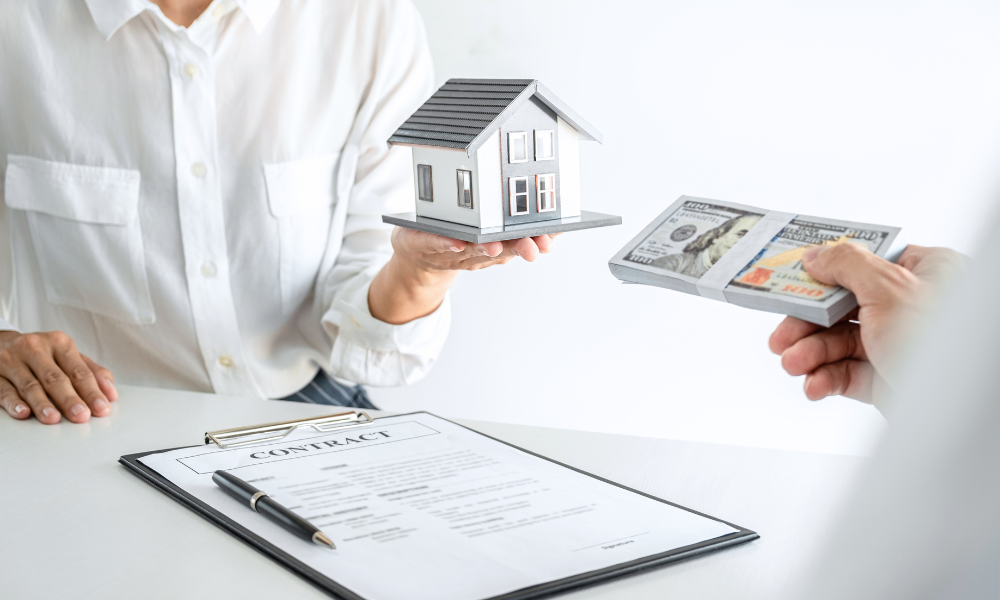 According to research, Airbnb hosts earn on average $924 a month.
Of course, this figure will vary depending on where you're based and the quality of your room rented out.
However, when you're searching for how to make $2000 fast, this is a great side hustle to earn doing very little.
All you have to do is list your room, answer questions from interested parties and make sure renters get a key.
You'll also have to make sure the room is clean and tidy in between each booking.
But, if you have the space, this is a money-maker not to be missed.
Have a browse through Airbnb hosts in your area to get an idea of what you could be earning.
Have a look at this guide on how to start an Airbnb business without owning a house to help you get started.
19. Invest in the Stock Market
Investing in the stock market is a top way to make $2,000 fast online.
You can get started with as little as $5 and earn for doing very little. Investing in stocks is basically buying shares of ownership of a public company.
As the company grows and does well over time (hopefully), your shares will become more valuable. This is how you make a profit when you decide to sell.
If you're new to investing, get help from a robo-investor such as Acorns.
After signing up for an Acorns account, you are given $10 completely free.
Acorns helps you grow passive income by automatically rounding up and investing the spare change from your purchases.
This is a great way to earn with little risk, as experts will be doing the work for you.
20. Create and Sell Online Courses
Do you have specialized knowledge or skills to teach the world?
The e-learning industry is booming and made over 351 billion in 2021. You could take a cut of those profits this year, by creating and selling your own online courses.
Online learning is way more lucrative than teaching in the classroom.
While you can only teach a max of 30 students in a class, your online class can get taken by an unlimited amount of people around the world!
Plus, after the initial course creation work is finished, all income becomes passive and you earn forever.
To get started creating an online course, you need:
A great idea.
Laptop and fast WIFI.
A quality microphone.
Screen recording and editing software.
Courses that sell well include proofreading, business, freelance writing, web development and social media management skills.
However, you can even make money teaching unusual subjects, like these I've seen on Udemy:
How to build a rocket?
Learn to communicate with animals and nature.
Dance floor confidence, how to dance at a club – for men.
Yes, really!
Learn more: How to Make Passive Income Selling Courses Online ($250+/Week)
21. Work as a Transcriptionist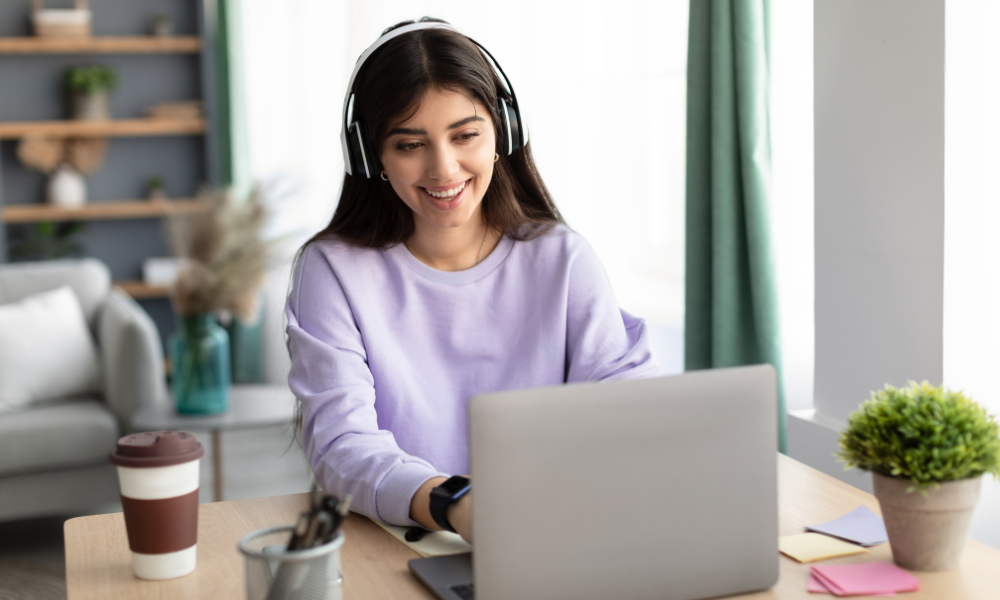 Transcription work is not the highest-paying career when you start out.
But, with a little practice, you can move on to the better-paying legal and medical transcription areas.
Transcriptionists listen to audio files and transcribe what you hear into written text. Many people use transcribers such as lawyers, doctors, business owners and video marketers.
To get started, read this how to become a general transcriptionist guide.
As a new transcriptionist, expect to earn $7 – $15 an hour and with a little experience, $25 an hour or more.
Check out these companies hiring new transcriptionists:
---
Further reading:
---
22. Provide SEO and Digital Marketing Services
SEO and digital marketing specialists are in demand and charge big bucks for their time.
If you have knowledge of these services or are willing to learn, you can make $2000 fast helping others get traffic to their businesses.
SEO (search engine optimisation) is the process of improving the visibility of a website in search engines. The higher up in search a website is for keywords related to their business, the more traffic it will get.
You can charge by the hour or per project. If you're new, take some free training like this course on Hubspot to give yourself credibility.
The average salary for an SEO specialist in the US is $54,544 per year according to Indeed.
To learn more, check out these digital marketing courses online.
23. Write and Improve Resumes
While there are many guides and tips online to help people write great resumes, many still struggle.
This is where you can step in and offer a resume writing or improvement service. Set yourself up on freelancer sites such as Fiverr and Upwork describing what you do and how much you charge.
Writing resumes can be done in your spare time and even become a full-time gig once you gain experience.
By pricing your resume writing service at $50 and helping 40+ job seekers a month, you can make $2000 fast when you need it.
Search for resume writing jobs here:
24. Make Money Dog Walking
The doggie daycare and dog walking business s booming!
If you love taking care of pampered pooches, you can make extra cash walking dogs in your area. Many people who work long hours don't have time to do this themselves.
Have a search for 'dog walking" companies in your area. Also, check local classified ads and ask around to see if any friends or neighbours need help.
The average salary for dog walkers in the US is $21.63 an hour according to Indeed.
Plus, it's a fun job getting to hang around with dogs all day and be out in the fresh air!
25. Offer Web Design Services
Are you able to build and develop websites? This is a profitable skill to learn and will ensure you make $2000 fast and even more if you keep going.
If you're a beginner, learn the basics with these free web design courses on Udemy and at Webflow University.
Many people will pay good money for you to build and develop a beautiful, responsive website.
A great-looking website will attract and keep customers happy, so make a business money.
You could set up as a freelance web designer and charge $500 per website or work for a company.
A full-time web designer earns upwards of $62,357 per year in the US according to Talent.
26. Start a YouTube Channel

It's possible to earn $2000 a month or more with your own YouTube channel.
YouTube is like an online university, with many ordinary people sharing their knowledge on a range of subjects.
If you know how to do something well, you can make money as well.
YouTube channel ideas include:
Hairstyling
Beauty tips
Travel
Fitness and nutrition
Make money online
Gaming
Once you get enough channel subscribers you can apply to be part of the YouTube advertiser program where ads will be shown on your videos.
This will make you passive income on your videos, for years to come.
You can even get brand sponsorships once your channel has enough authority. This means businesses will pay for you to endorse their products on your channel for a commission.
Building a popular YouTube channel does take some effort and it'll take some time to get to the money-making stage.
But, YouTube is massive and is only going to keep on growing in popularity.
Read more: Step by Step Guide on How to Make Money with YouTube in 2023
27. Start Babysitting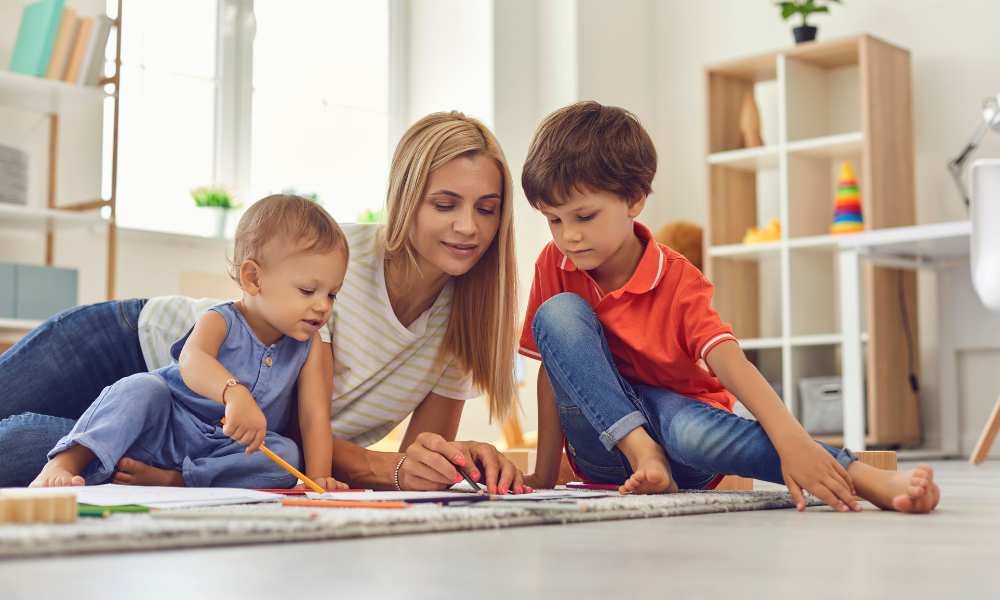 Many people need a babysitter full-time and part-time. If you're great with kids, you can make money babysitting in your area.
There are sites that allow you to set up a profile detailing your experience and rates.
If a parent likes what they see, you'll be contacted to see if you're available for the hours they need.
Once you build up a good relationship with a few kids and their parents and get regular work, you can easily make $2000 a month.
28. Flip Domain Names or Websites
Flipping domain names and websites can be a lucrative career.
Many people make thousands per month, once they know how to work the process.
It works by buying a domain name or website cheaply and selling it on for a profit later on. For example, you can purchase cheap starter websites on Flippa.
These will have relatively low traffic or no traffic at all. You can improve the site by adding content, improving SEO (search engine optimisation) and adding income streams.
Once you've added value, you can re-list the site for sale on Flippa and sell for a higher price. This does take work, but with practice, you can make $2000 in a month.
Selling domain names for profit is a little trickier. Many of the best domain names have been bought already.
Here are a few top-selling domain names for inspiration:
Voice.com – sold for $30 million in 2019
360.com – sold for $17 million in 2015
Sex.com – sold for $13 million in 2010
29. Work Extra Hours at Your Job
A really obvious idea to make $2000 fast is to work extra hours at your job.
It's tough to put in double shifts, but if the work is available, this can be one of the easiest ways to earn more.
Talk with your boss and see if you can get extra hours.
At least you know that the money will go straight into your bank account the next month without you having to chase it.
30. Make Money Flipping Furniture
It's possible to make $2000 in a week or a month by flipping furniture. You'll need cash upfront to buy the furniture, but you'll make this back, plus more.
Some furniture you'll be able to buy and sell on without much effort.
For other furniture, you can spend a little time doing it up and sell it for even more profit.
Browse for suitable items at garage sales, flea markets, local Gumtree ads, Craigslist and online seller platforms such as the Facebook Marketplace.
31. Start a Street Food Stall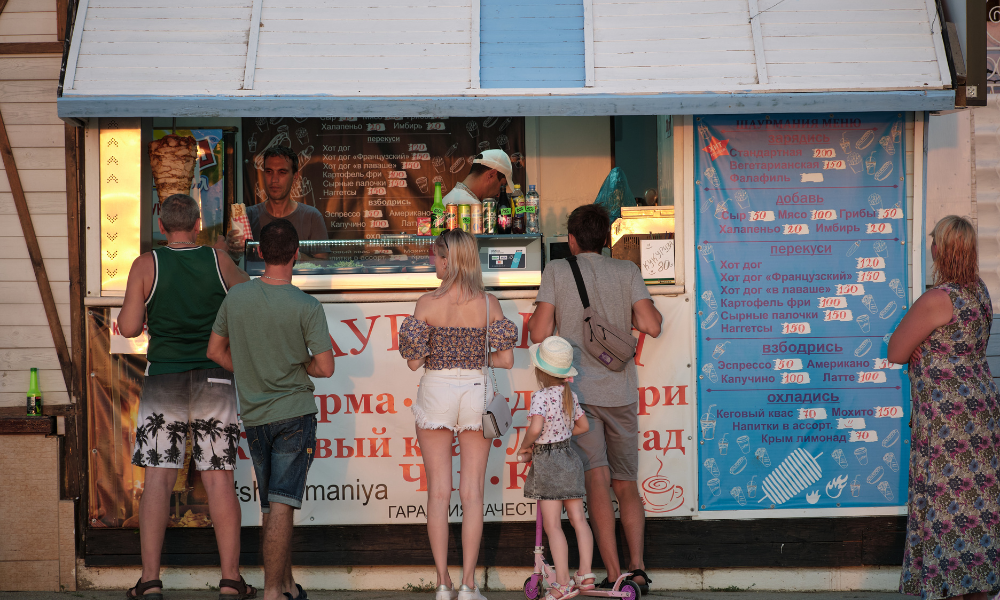 Starting a street food business is another way to make good money.
You could sell homemade cakes, sandwiches and small meals such as stir-fries or pasta.
If you're from a particular country, selling your local speciality will help you gain more interest over the competition.
People love to eat out and try new dishes. By starting a street food business, you can bring new food to the local community that they may not have tried before.
You'll need a little startup capital to set up your stall or food truck.
But, to keep costs down, start by cooking yourself and asking friends and family to help out.
32. Help People Move Home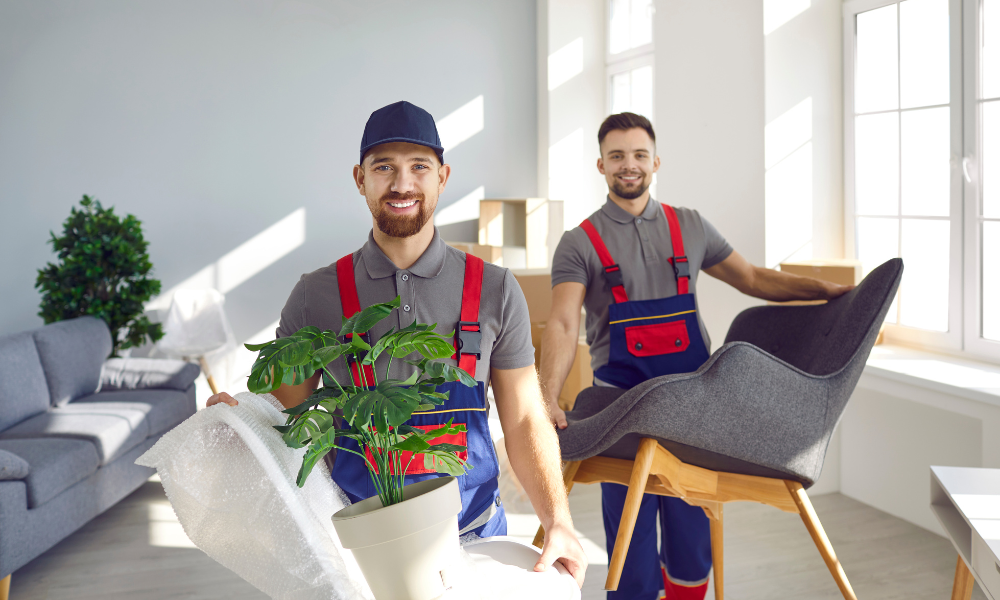 If you have your own van or truck, you can help people move their belongings.
Moving home is stressful and costly, especially when you have a lot of things. You can help make the move smoother by taking care of the heavy lifting.
Create business cards with your contact details on.
Hand them out around your neighbourhood and knock on the door of any homes with 'Sold' signs on.
It helps to get proactive searching for removal work.
You can even talk to people in local Facebook groups and detail what you do in a classified ad.
33. Clean Property in Your Spare Time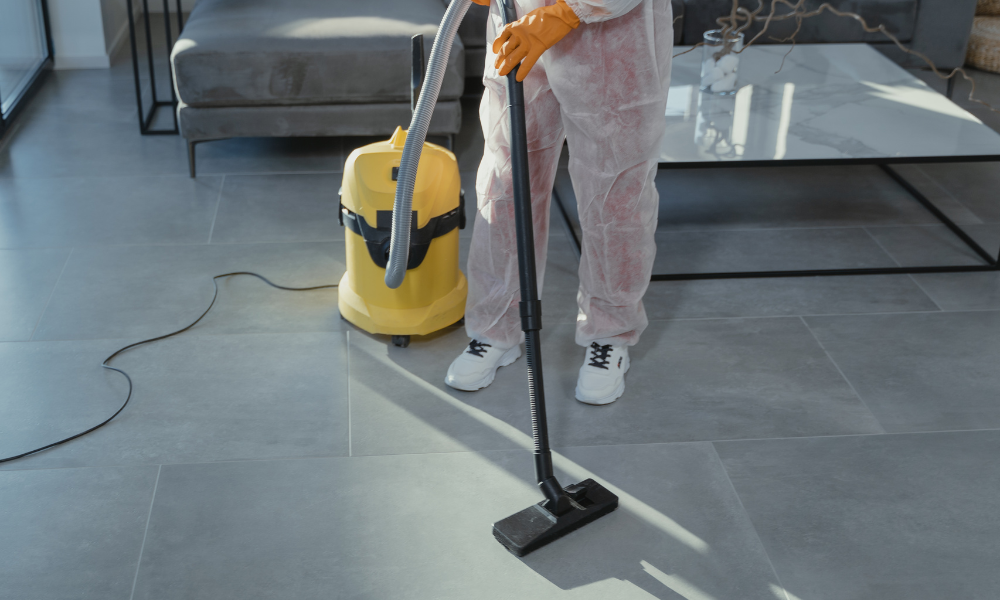 Cleaning is another in-demand type of work that local businesses and homeowners will pay for.
Many people can't do the cleaning themselves or just don't have time for it. Offering cleaning services is a surefire way to make $2000 fast, once you get your name about town.
Anyone can start making money cleaning. You don't require any special skills except basic cleaning skills and the right cleaning tools.
Approach people around your neighbourhood, offering a discounted cleaning cost for the first clean.
Ask for reviews of your work which can be used as social proof on your social media to reel new clients in.
34. Start a Laundry Side Hustle
Starting a laundry business is another simple way to make extra money each month.
Busy workers, students and families don't always have time to do laundry themselves. You could step in and offer to take the work on for them, for a few.
If you have a decent-sized washing machine, you can do the laundry from home.
If not, using a laundry shop should be simple enough if you can get there when it's not too busy.
Once you gain enough regular clients, you should be able to make $2000 in a month.
35. Become a Social Media Influencer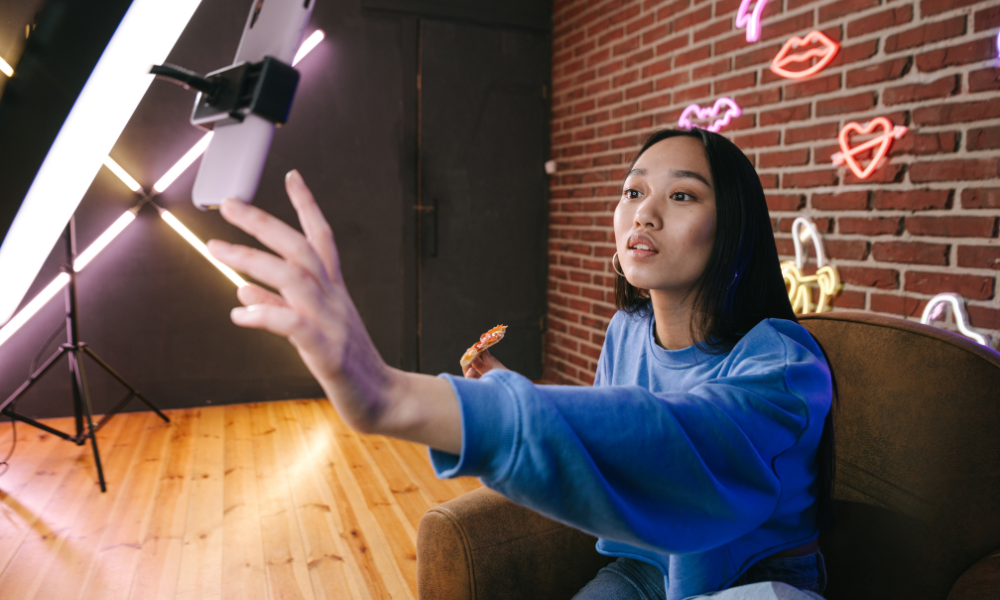 When searching how to make $2000 fast, working as a social media influencer is one of the best ideas.
Social media influencers make huge amounts of money promoting brands and products. It's possible to earn thousands every month and eventually, per post, as an influencer.
It's best to set yourself up as an expert in a specific niche. Popular ones for influencers include beauty, fashion, fitness and photography.
After you have enough followers on Instagram, Twitter or Facebook you can reach out to brands, and they will start to reach out to you.
When you're starting out, expect to make around $100 per post.
But, once you hit 10,000 to 50,000 followers, it's possible to earn between $40,000 to $100,000 per year, according to Vox.
How to Make $2000 Fast – FAQs
How can I make 2000 in a week?
There are many ways to make $2000 in a week.
A few of the best ideas include:
Website design
Renting out your home
Affiliate marketing
Dropshipping
Flipping furniture
Selling freelance services
Borrowing money
How can I make 2000 a month from home?
It's a dream for many to work from home and be their own boss.
Thankfully, now it's easier than ever with online money-making opportunities and more businesses employing remote employees.
Here are a few simple ways to work from home and earn $2000 a month:
Freelance writing
Proofreading
Sales and marketing
Website creation and development
Starting a blog
Selling printables on Etsy
Amazon FBA (fulfilled by Amazon)
If you'd prefer to get a remote job, check this Hiring Now page which has hundreds of work from home opportunities updated daily.
Also, check out this guide on how to work for yourself and these articles detailing different types of remote jobs:
Final Thoughts on How to Make $2000 Fast
Now you know how to make $2000 fast when you need it. As you can see, there are many simple ways that can be started with little effort.
A few methods mentioned will require you to do a little research and learn basic skills.
But others, like filling out surveys, renting out a spare room or selling your stuff can be done with minimal thought.
To earn the most money, combine multiple methods.
For example, I make money freelance writing, from promoting on my blog and by affiliate marketing on Twitter.
And, I plan to add more income streams to my portfolio at some point.
Further reading: How to Create Multiple Income Streams in Your 20s (Actionable Guide)
Have I missed any legit ways how to make $2000 fast? I'd love to know your thoughts in the comments.
How to Make $2000 Fast (35 Proven Ways You Can Try Today)
*Disclosure: I only recommend products I would use myself and all opinions expressed here are our own. This post may contain affiliate links that at no additional cost to you, I may earn a small commission.
Summary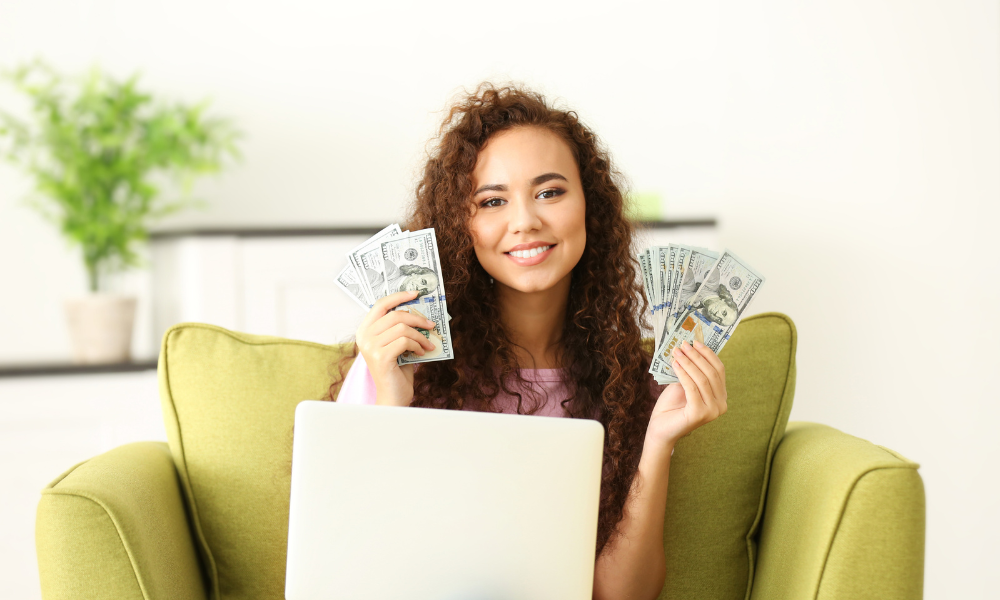 Article Name
How to Make $2,000 Fast (35 Proven Ways You Can Try Today)
Description
How to Make $2,000 Fast (35 Proven Ways)
Publisher Name
Publisher Logo