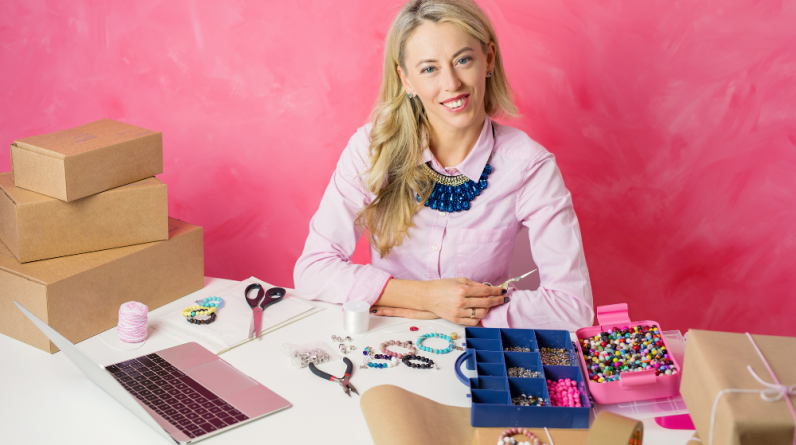 Last Updated on August 31, 2023 by Katie
Wondering what the best things to sell on Etsy to make money are? If so, then this article is for you.
Whether you're looking to start an easy side hustle or earn a full-time income, selling on Etsy is worth considering.
Etsy is an online creative marketplace that allows anyone to set up their own store and sell their unique items. If you've ever thought about setting up your own business, Etsy is a good place to start.
Startup and maintenance costs are low and the store is hosted online so you don't have to worry about looking after a physical venue.
Plus, Etsy is a popular place to buy stuff and has been around for many years, so you can benefit from a stream of customers ready to buy.
However, to make money fast, you need to know the best things to sell on Etsy that make money.
To find this out, this post will explore the in-demand categories on Etsy, the current hot-selling items and details on how you can get started and earn money quickly.
If you're new to Etsy, learn how to start an Etsy shop with no money and get expert tips and tricks on how to become a successful Etsy seller.
Overview of the Best Things to Sell on Etsy to Make Money
Planners
Stickers
Jewellery
Wedding Items
Craft Kits
Cute Baby Items
Personalised Pet Supplies
Handmade Cards
Notebooks and Journals
DIY Food and Drink Kits
Home Décor Items
Vintage Items
Seasonal Gifts
Self-Care Pamper Boxes
Recycled Products
Scented Candles
Personalised Mugs
Slogan T-Shirts
Phone cases
Custom Enamel Pins
Bags and Purses
House Plants
Party Supplies
---
Related reading:
---
23 Best Things to Sell on Etsy to Make Money in 2023
There are many different options for items to sell on Etsy.
Which you choose to sell really depends on your skills and passion. However, it is best to do your research to see what's selling well.
There's no point in selling something just because you love it, if there are no buyers on Etsy.
A few of the best items to consider selling on Etsy include jewellery, planners, crafts, handmade products, vintage apparel and wedding items.
These all sell well and get searched for frequently.
Once you've decided what to sell, you can set up your store in a few hours and enjoy passive income when orders come in.
Now, let's dive into the list of the best items to sell on Etsy to earn extra cash.
1. Planners

Printable planners are a great item to sell on Etsy, especially as a beginner.
They're easy to design yourself with free graphic design software such as Canva. And, you don't need to hold stock, as you create the digital file for the planner once and buyers can download it over and over again.
Because they're simple to make, there is a lot of competition on Etsy.
But, if you search what is out there and make yours unique, you have a great chance of making a steady income from selling digital planners.
Take a look at these successful stores for inspiration:
Have a think about what you could help people with.
Do you have a background in art, blogging, nutrition or something else?
Maybe you could create a planner to help organise a part of someone's life in one of these subjects.
For more guidance, check out this article detailing how to sell digital planners on Etsy.
2. Stickers

Another simple and popular item to sell on Etsy is stickers.
There are many different types of stickers you could sell and make decent money.
A few of the best-selling sticker categories include:
Logo stickers
Personalised stickers
Laptop stickers
Wedding stickers
Wall décor stickers
Address labels
Name decals
Take a look at the VinylDisorder Etsy shop for inspiration.
They offer a range of unique wall quotes, wall decals, vinyl decals and custom stickers that sell well.
To get started creating stickers, you can use a basic graphic design software such as Canva to create your stickers and then use a print on demand (POD) service.
This means, once your deigns are uploaded, sales will be passive, as the POD platform will take care of printing and delivery.
Learn more in this guide on how to make money selling stickers on Etsy.
3. Jewellery

Jewellery is one of the best things to sell on Etsy to make money.
Many eager shoppers head to Etsy to find custom-made jewellery items that you can't find on the high street.
And, jewellery is top gift, so you could make even more money around the holiday seasons. Also, with the traffic on Etsy being 81% female, you can see why jewellery sells well.
A few of the best-selling jewellery items on Etsy include:
Stud earrings
Birthstone jewellery
Stack rings
Ear cuffs
Dainty beaded necklaces
Boho bracelets
You will need a little skill to create silver or gold jewellery pieces that people want to wear.
However, if you're new to jewellery making, you could start by making friendship bracelets which are simple to make.
Check out these handmade surfer bracelets from 67Degrees. This Etsy brand is a star seller that has racked up thousands of sales.
4. Wedding Items
A variety of different wedding items sell well on Etsy.
Plus, one of the key Etsy wedding trends is personalisation. The wedding day is one of the most important days in someone's life and they will spend money on it!
You can capitalise on this by creating unique wedding items and supplies.
A few popular wedding items to consider selling include:
Invitations
Banners
Cake toppers
Table place holders
Wedding decorations
Save the date cards
Wedding party favors
Bridal shower games and invitations
If you can create personal, beautiful wedding items, your Etsy shop is sure to be a hit.
Check out the WeddingUniqueBouquet for inspiration.
5. Craft Kits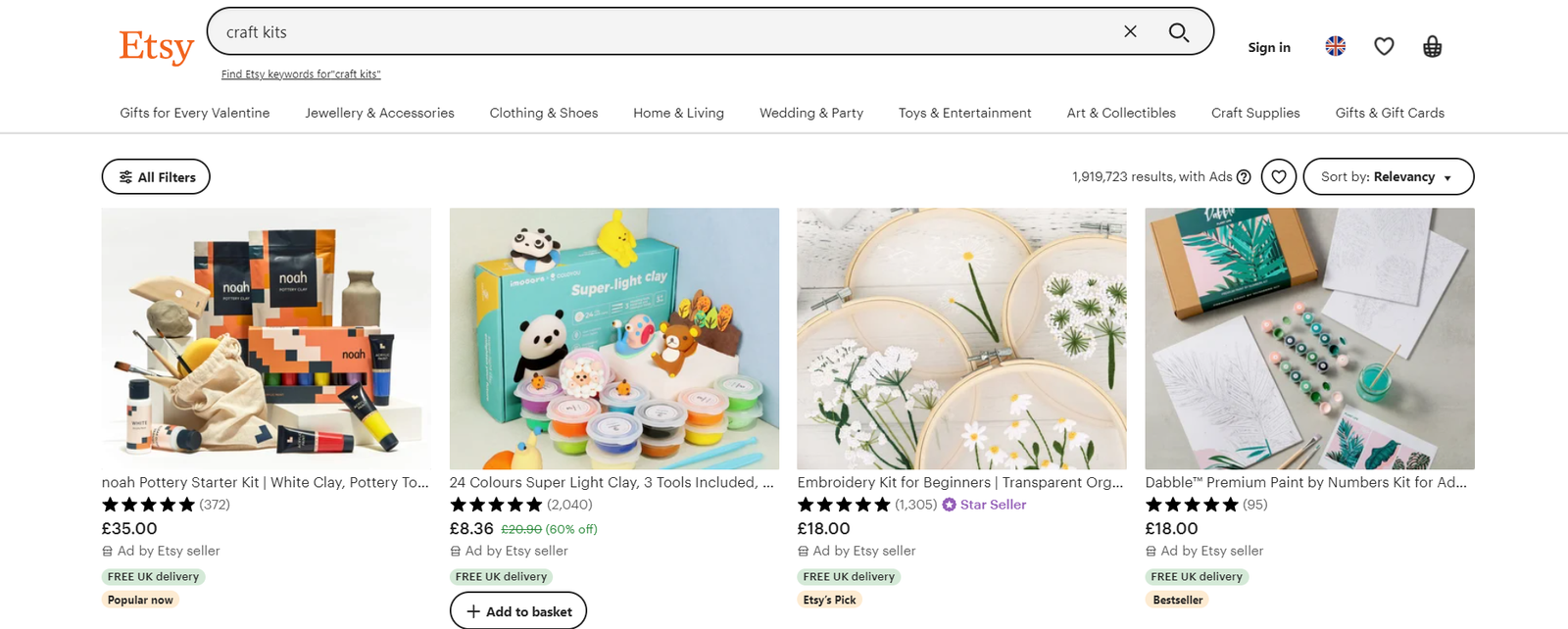 Craft kits and craft supplies are popular categories on Etsy.
Being one of the most searched items, you could make money helping people out with their crafty hobbies.
And, the good news is that you don't have to be an expert crafter to be successful here.
All you need to do is help other people find the craft supplies they need.
A few of the best-selling craft kits and supplies include:
Bookbinding kits
Knitting, sewing and crocheting supplies
Scrapbooking
Patterns
Candle making kits
Craft kits for kids
Whatever craft kits you decide to sell, make sure you have clear photography so people can see what they'll get.
To learn more, take a look at This Etsy Seller Handbook article detailing the Top Tips for Selling Craft Supplies.
6. Cute Baby Items

Moms are always on the lookout for new and cute baby items for their little ones.
A few popular Etsy baby items include:
Unique onesies
Baby blankets
Custom headbands
Cute baby signs
Personalised name puzzle
Crochet baby rattles and toys
Baby gift sets
Another idea is to sell baby themed items for the parents.
This might be baby shower invitation cards, mom necklaces, due date signs, baby shower gifts and baby shower game sets.
7. Personalised Pet Supplies
Pet owners love to spoil their furry friends, which is why personalised pet supplies sell well on Etsy.
If you're able to create cute animal supplies or unique pet toys, your Etsy store is sure to be a success.
Some popular pet supplies and gifts I've seen on Etsy include:
Luxury dog hamper
Personalised pet bowls
Embroidered pet blankets
Pet loss memorial keyrings
Custom-printed pet portraits
Name collars and dog toys
Matching human and pet t-shirts
Check out PawTraitDesignCo on Etsy for some pet-themed inspiration.
8. Handmade Cards

Handmade cards offer a healthy profit margin and can be made pretty quickly once you get the hang of it.
A few ideas include personalised cards for weddings, engagements, birthdays or various events.
For something a little different, you could try designing:
3D cards
Origami cards
Double-sided cards
Dog and pet cards
Hand embroidered cards
Cards fused with glass
There is literally no end to the types of custom cards you could make and sell on Etsy.
And, the more unique you make them, the more chance you have of reaching the best-seller list!
9. Notebooks and Journals

Notebooks and journals are great to buy as gifts and sell well as organisational tools.
Many different types sell and they're one of the best things to sell on Etsy to make money.
You can easily create your own for free in Canva or source unique notebooks to sell from wholesale websites.
Personalised notebooks or notebooks with uplifting or funny quotes are popular.
Check out these Etsy notebook star sellers for inspiration:
10. DIY Food and Drink Kits
Are you into cooking, baking or creating delicious cocktails?
Then selling DIY food and drink-making kits could be the ideal Etsy store to start for you.
A few sellers to check out for inspiration include Vemacity, SweetSweetAnns and SpitFireGourmet.
These sellers make it easy for customers to cook, bake and make drinks in their own home, with all the right ingredients.
If you want to sell food or drink online, you will have to follow certain rules and know the laws for your area.
Here's what you need to do:
Read through the Etsy food-seller handbook
Acquire licenses and permits according to state regulations
Create your products and label clearly
Sell through your Etsy store
Selling DIY food and drink kits on Etsy can become a lucrative business.
However, it's important that you maintain a high standard and follow the rules to ensure that what you produce is safe and tasty.
11. Home Décor Items

The home is a place to lounge, entertain and spend time with the family.
This is why it's probably no surprise that home décor items sell extremely well on Etsy.
If you have a passion for interior design or just enjoy creating new, cool products for the home, you could make money with an Etsy home décor store.
A few items that sell well include:
Rugs
Pillow covers
Wall hangings
Boho table lamps
Handmade side tables
Storage chests
Custom wallpaper
Check out AccentuWall and Castaway Cove Décor for home décor inspiration ideas.
12. Vintage Items

Vintage furniture, clothes, jewellery and accessories are good sellers on Etsy.
A few popular selling vintage items include:
Vintage prints
Vintage rings
Vintage art
Vintage dresses
Vintage sweatshirts
If you have a passion for all things Vintage, try setting up your own Etsy store.
13. Seasonal Gifts
Everybody shops a little more around the holiday season.
You can take advantage of this by setting up a seasonal gifts Etsy store.
This is one of the best things to sell on Etsy to make money because you can create gifts for all the major holidays such as:
Christmas
Thanksgiving
Valentine's Day
Mother's Day
Father's Day
Easter
Religious holidays
Just remember that you will have highs and lows with seasonal gift orders at different times of the year.
You'll need to be able to handle the volume of orders when they come in and be able to survive when they disappear.
14. Self-Care Pamper Boxes

Self-care pamper boxes and packages are one of the best things to sell on Etsy to make money.
These can be sold to individuals to pamper themselves or as a thoughtful gift for a friend or family member.
They can be spa-themed, natural-themed, positive vibes themed or personalised. The ideas for different pamper boxes are endless.
Items in these boxes can include:
Tea
Face masks
Nail polishes
Chocolates
Sweets
Aromatherapy candles
Lotions and creams
Scrubs
Much more…
Have a think about what type of self-pamper boxes you could create?
15. Recycled Products

Recycled and sustainable gifts on Etsy are hugely popular right now.
Everyone is realising how we need to do our part for a greener future. And, many savvy creators have jumped on this trend to design unique and eco-friendly gifts.
A few of the best recycled Etsy gifts I saw include:
Recycled rice sack beach bags
Recycled water packet wash bags
Cutlery wind chimes
Upcycled wine bottle herb kits
Recycled cotton rope coasters
If you're looking to send less to the landfill and make a profit, why not start your own sustainable gift Etsy shop?
Check which items you throw away frequently such as plastic bottles, cotton wool balls, food packets and old clothes.
Maybe you could upcycle these items. After all, one man's junk is another man's treasure as the saying goes!
Research recycled Etsy gifts here for a little inspiration.
16. Scented Candles

Candles are a popular item bought to decorate the home and to purchase as a gift.
If you're into candle making already or want a hobby, you could make and sell candles on Etsy as a side business.
They're pretty simple to produce and you can even buy candle-making kits that walk you through the process step by step.
The only hard part here is to make your candles stand out against the thousands of other Etsy candle sellers.
Think about your branding and using the right scent combinations. Another tip to get ahead is to target a specific candle buyer demographic.
Check out these star candle sellers on Etsy for inspiration:
17. Personalised Mugs

Personalised mugs and funny quote mug sales are booming on Etsy.
Quotes, jokes, slogans, funny pictures, movie themes and more all sell well on mugs.
And the good news is that you don't need to buy thousands of mugs that might not sell.
You can create your design for free on Canva and upload to a print on demand site such as Printify.
When a customer orders a mug, they take care of printing, delivery and after sale support.
Check out UKSuperMugs  and BrewsBrotherGifts for inspiration.
18. Slogan T-Shirts

Just like printed mugs, printed t-shirts sell really well on Etsy.
Again, you can upload your designs to a print on demand site and let them take care of shipping.
You can even use pre-set design templates and fonts on Canva to create unique t-shirt images, if you're not a graphic designer yourself.
Just make sure you do mix the given templates up. Otherwise, you'll risk selling the exact same stuff as someone else.
For your Etsy t-shirt store, it's a good idea to target a specific buyer and become known for that.
A few ideas include:
Mom and baby
Fitness enthusiasts
Chefs and bakers
Coffee lovers
Dog and pet lovers
19. Phone cases

Phone cases are one of the best things to sell on Etsy to make money.
Everybody needs a phone case and many people love unique, stand-out phone cases.
On Etsy, you can find personalised phone cases not found anywhere else and you could create your own designs to compete.
A few phone cases I saw selling well on Etsy include:
Dried flower phone cases
Personalised phone cases
Retro print phone cases
Electroplate frame phone cases
Just like with t-shirts and mugs, you can upload your custom designs to a print on demand platform so they take care of the delivery.
20. Custom Enamel Pins

Selling custom enamel pins on Etsy could be a real money maker.
They're cheap to design and order in large quantities and easy to store as they're so small.
All you need is one or two best sellers and this could become a lucrative work from home business.
Check out these platforms to make your own pins:
Also, scroll through these enamel pins on Etsy for a little creative inspiration.
21. Bags and Purses

With the largest demographic of Etsy shoppers being women, it's not surprising that bags and purses sell well.
If you have the ability to create a unique type of bag, your Etsy store is sure to make some serious cash.
A few ideas for bags to sell on Etsy include:
Boho and hippy
Personalised
Recycled
Art deco
Formal event
22. House Plants

Do you love having plants around the home? Are your green fingers constantly nurturing new seeds?
If you are an avid plant grower, you could turn your passion into a money spinner.
However, it is important to be aware of the challenges of this type of Etsy store.
Ask yourself these questions:
How will I deliver the plants fresh?
Which packaging is best to protect my plants in transit?
Which plants will I sell and can I keep up with demand if a plant becomes a best seller?
While there will be problems to overcome with this type of Etsy store, house plants do seem to sell well.
Check out the various house plant sellers here for inspiration.
23. Party Supplies

Party supplies are a year-round purchase with birthdays, christenings, weddings, engagements and more getting celebrated frequently.
If you enjoy a good party yourself and know what items are needed for a great party, selling party supplies on Etsy could be ideal for you.
A few of the best-selling party items I saw on Etsy include:
Balloon kits
Glow sticks
Self-inflating party signs
Personalised bunting
Personalised party hats
Custom glitter cake toppers
There's so much scope for different party items to sell. This really is one of the best things to sell on Etsy to make money.
Best Things to Sell On Etsy to Make Money – FAQs
What sells easiest on Etsy?
There are many items that sell well on Etsy.
However, you have to factor in the fees that Etsy takes for every item purchased. Plus, you will pay a listing fee for every item in your shop.
Another thing to think about is how much time you have to dedicate to your store. Will you use a print on demand platform or make and deliver items yourself?
These factors will all affect how easy an item is to sell on Etsy.
Also, remember that Etsy is a creative platform. What you sell should fall into three categories:
Craft supplies. This includes DIY kits, patterns, tools for jewellery, knitting or art hobbies.
Handmade goods. Such as digital printables, baby supplies/toys, pet products, wedding gifts and custom jewellery.
Vintage items. Clothes, bags, purses, furniture, books, jewellery and art.
What is the most profitable thing to sell on Etsy?
Vintage jewellery and handmade unique décor items are profitable things to sell on Etsy.
When you find a product that people want and can't find anywhere else, you can make a good amount of money.
Make sure you use professional-looking photography to show off your items. And, write a keyword-rich, detailed description of the item, so customers know what to expect.
How to open an Etsy shop?
It's simple to set up your own Etsy shop and start selling.
Follow these steps to get started:
Visit com/sell
Select 'Get Started'
Select the shop for your country, language and currency
Click Save and Continue
Choose your shop name and click Save again
Finally, add your item listings
Is it expensive to sell on Etsy?
It costs zero to open your shop initially. However, Etsy charges $0.20 for every item you list and this lasts for 4 months.
After the 4-month cutoff period, if your item doesn't sell, you can opt to list it again for another $0.20.
After an item sells, the listing will be automatically renewed for $0.20.
A 5% transaction fee is also taken from every order which includes cost price and cost of shipping.
You can choose to accept payments through a payment system such as PayPal or through Etsy.
Etsy charges a payment processing fee of 3% + $0.25 for every item sold. These fees are a little higher for countries outside of the US.
How to get customers to your Etsy shop?
There are many ways to promote your Etsy shop and get customers.
Firstly, have a read through this Etsy shop promotion guide.
Next, it's important to do a little promotion yourself. You can do this by using the following tactics:
Using best SEO (search engine optimisation) practices for your item listing
Promote via Pinterest and other social media platforms
Create a dedicated website or blog for the items you sell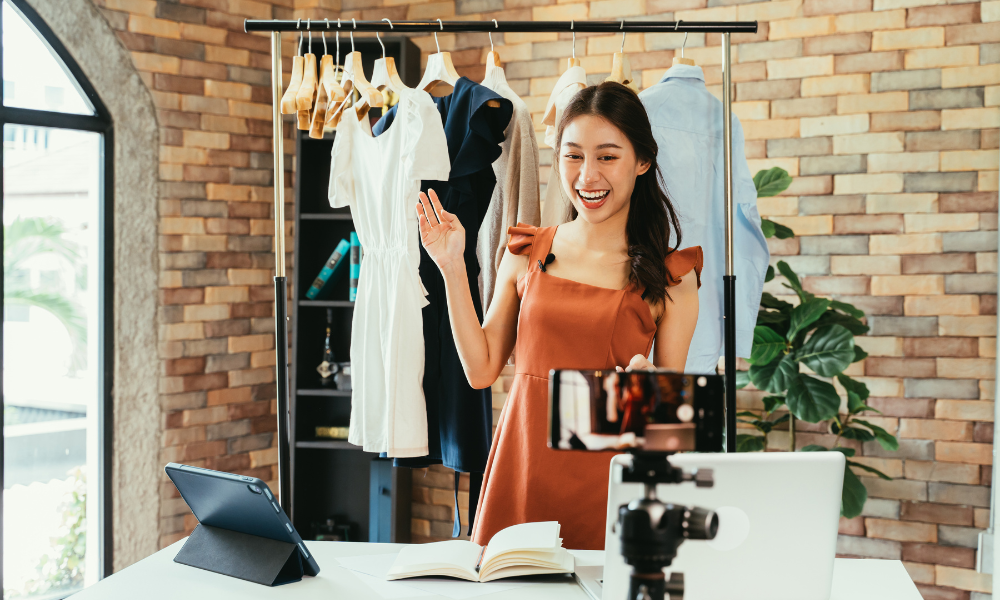 Where can I learn more about selling on Etsy?
There are many great affordable courses online detailing how to set up a successful Etsy store.
In it you can learn:
How to set up your own wildly successful Etsy shop
The secret to effortlessly finding winning products to sell on Etsy
How to use Etsy ads to generate even more profit?
Google ads for Etsy to get your shop ranked #1
How to know exactly what your customers want to buy
Free competitor download spreadsheet and profit calculator
How to master Etsy SEO and get your products ranked #1?
Exact steps to create stunning product images that convert
Results guaranteed or your money back!
Learn more about this Etsy course for beginners here.
What to Know Before Starting a New Etsy Shop
Etsy is a great place to set up an online shop for beginners.
You get everything you need to get ahead, even if you don't know what you're doing.
But, before you get started, here are a few things to be aware of:
You Are Responsible for Your Taxes
When running your own Etsy business, you are required to pay taxes on your earnings.
Etsy will supply the required forms. Remember to put money aside and pay taxes according to your country's requirements.
You Have to Pass a 90 Day Seller Probation Period
New sellers are always put through a 90-day seller probation period.
During this time, any money earned will be available for deposit to your bank account after 7 days.
After 90 days, you can choose to receive a deposit the day after an order is made.
New Sellers May Be Subjected to a Payment Account Reserve
A payment account reserve basically means that a percentage of the sale of an item is set aside until the order is in transit.
The payment account reserve period ends after 90 days, unless you receive an Etsy policy violation.
Some Countries Have Daily Deposit Minimums
Depending on what country you live in, you may need to earn a minimum amount of funds to qualify for daily deposits.
This means, if you haven't reached the earnings threshold, you won't receive a deposit that day.
Check out the daily deposit minimums for your country here (scroll down).
Final Thoughts on the Best Things to Sell On Etsy to Make Money
Now you know the best things to sell on Etsy to make money, you have to decide which items you'd like to sell.
There is so much opportunity on Etsy to build a business you love and make a fantastic living from it.
While there are consistent best sellers on Etsy, do remember that sales can be seasonal and may dip or rise according to the time of year.
Start by selling on Etsy alongside your 9-5 while you're learning the ropes.
And, once you find that hot item, Etsy could become your golden ticket to quit your job and work for yourself.
23 Best Things to Sell On Etsy to Make Money
*Disclosure: I only recommend products I would use myself and all opinions expressed here are our own. This post may contain affiliate links that at no additional cost to you, I may earn a small commission.
Summary
Article Name
23 Best Things to Sell On Etsy to Make Money
Description
23 Best Things to Sell On Etsy to Make Money
Author
Publisher Name
Publisher Logo