Last Updated on August 14, 2023 by Katie
There are many passive income ideas for college students. Creating multiple income streams is a path to financial freedom and if you start while in college you'll be well ahead of most people.
Warren Buffet famously quoted;
''If you don't find ways to make money while you sleep, you'll work until you die.''
And this is where passive income comes in. You'll need to make effort in the beginning, but once your income stream is set up, you can enjoy the fruits of your labour, getting paid even while you're snoozing.
If you are still in college, you can put your spare time and creative skills to good work setting up a passive income stream.
And it doesn't have to be all work and no play – it's likely you love scrolling on social media and this time can be spent earning money!
All the passive income ideas in this article are beginner-friendly, flexible and can be lucrative.
And remember, you can set up multiple passive income streams to keep money flowing in all year round. So ditch the boring shelf-stacking job.
Let's take a look at some top passive income streams for college students.
Summary of the Best Passive Income Ideas for College Students
Audiobook Narrator
Blogging
Sell eBooks Online
Affiliate Marketing
Print On Demand
Rent Out Gadgets
Dropshipping on eBay
Sell Your Photos
Sell Your Lecture Notes
Start a YouTube Channel
Advertise with Your Vehicle
E-Commerce
Start an Etsy Store
Flipping Items Online
Be an Online Gamer
Build an Influencer Brand
Membership Sites
House or Pet Sitting
Take Part in Sleep Studies
Rent Out Your Garage or Vehicle
Become a Rented Friend
Charging Scooters
Rent Out a Parking Spot
Sell Your College Papers
Start a Podcast
25 Best Passive Income for College Students
Are you a student with debts piling up? Or do you just need a little extra spending money to treat yourself on nights out?
Either way, these passive income ideas for students will help to keep your wallet full.
1. Audiobook Narrator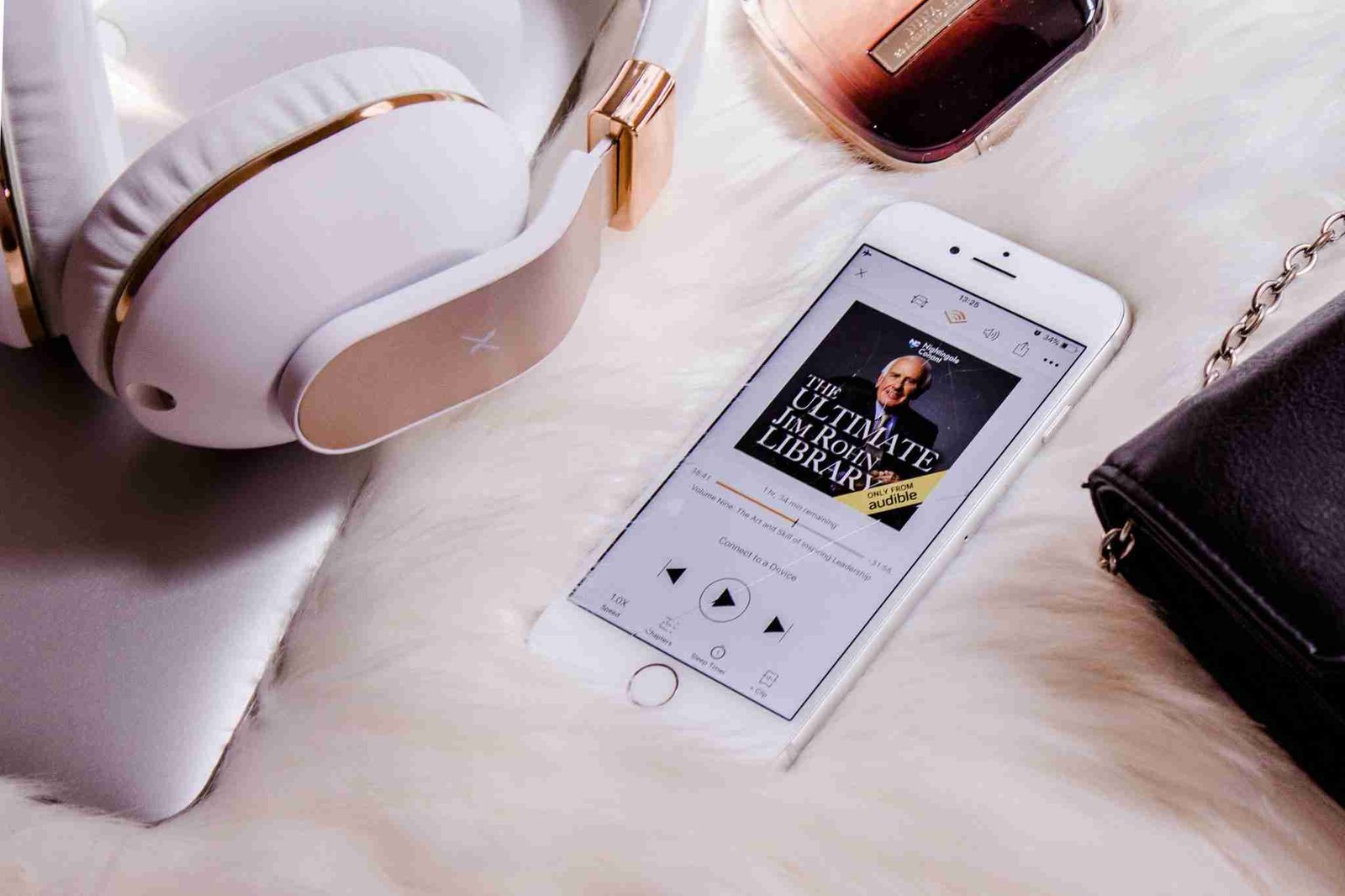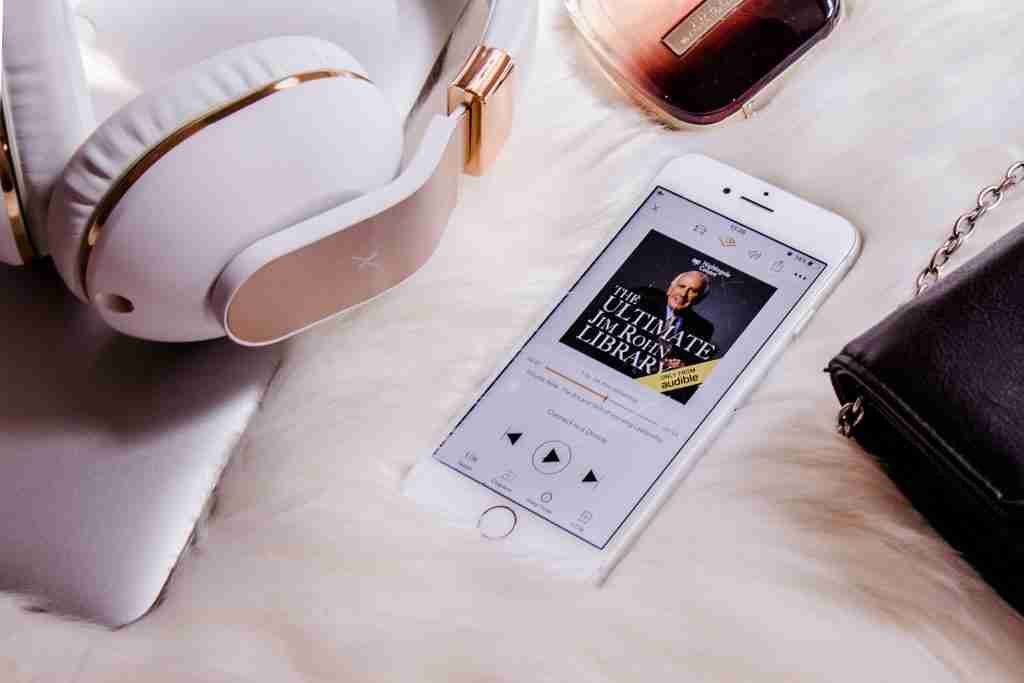 If you listen to audiobooks and podcasts, why not become an audiobook narrator and make money.
There are many sites you can search for audiobook narration jobs like acx.com, Voices and larger freelancer platforms like PeoplePerHour, Fiverr and Upwork.
Beginner audiobook narration can pay around $100 per hour, right up to $500 per finished hours for experienced professionals.
Some platforms allow you to get paid by the hour or to share 50% of the royalties which is how this income stream becomes passive.
You could earn money every time the audiobook is downloaded by a new customer.
Another option is to outsource the audio narration gigs you find to someone else on Fiverr.
Further reading: Make Money By Reading Audiobooks: Step By Step Guide
2. Blogging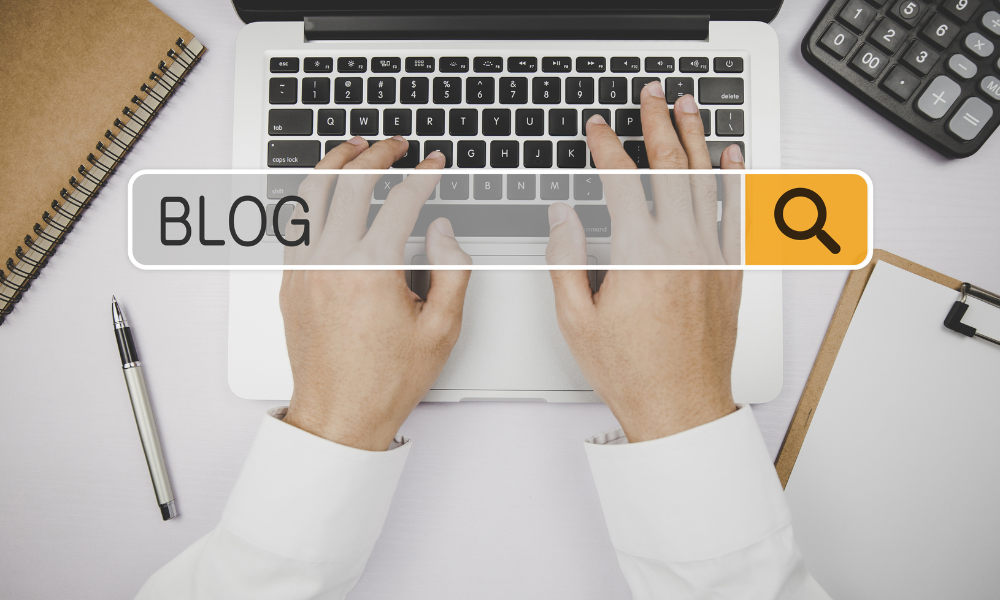 Blogging is a top passive income idea for college students. It's likely you spend a lot of time writing in college so why not put that to good use by creating your own blog.
Some ideas are; review blogs, buyer guides for Amazon products or even a niche blog talking about college life.
Work on writing great content regularly, improving the SEO (search engine optimization) of your site and building your blog traffic.
Once people start visiting your site, you can add monetization methods like display ads, affiliate marketing, selling digital products or even making part of your blog a paid membership area.
Further reading: Make Money Blogging – Tips to Become a Successful Blogger
3. Sell EBooks Online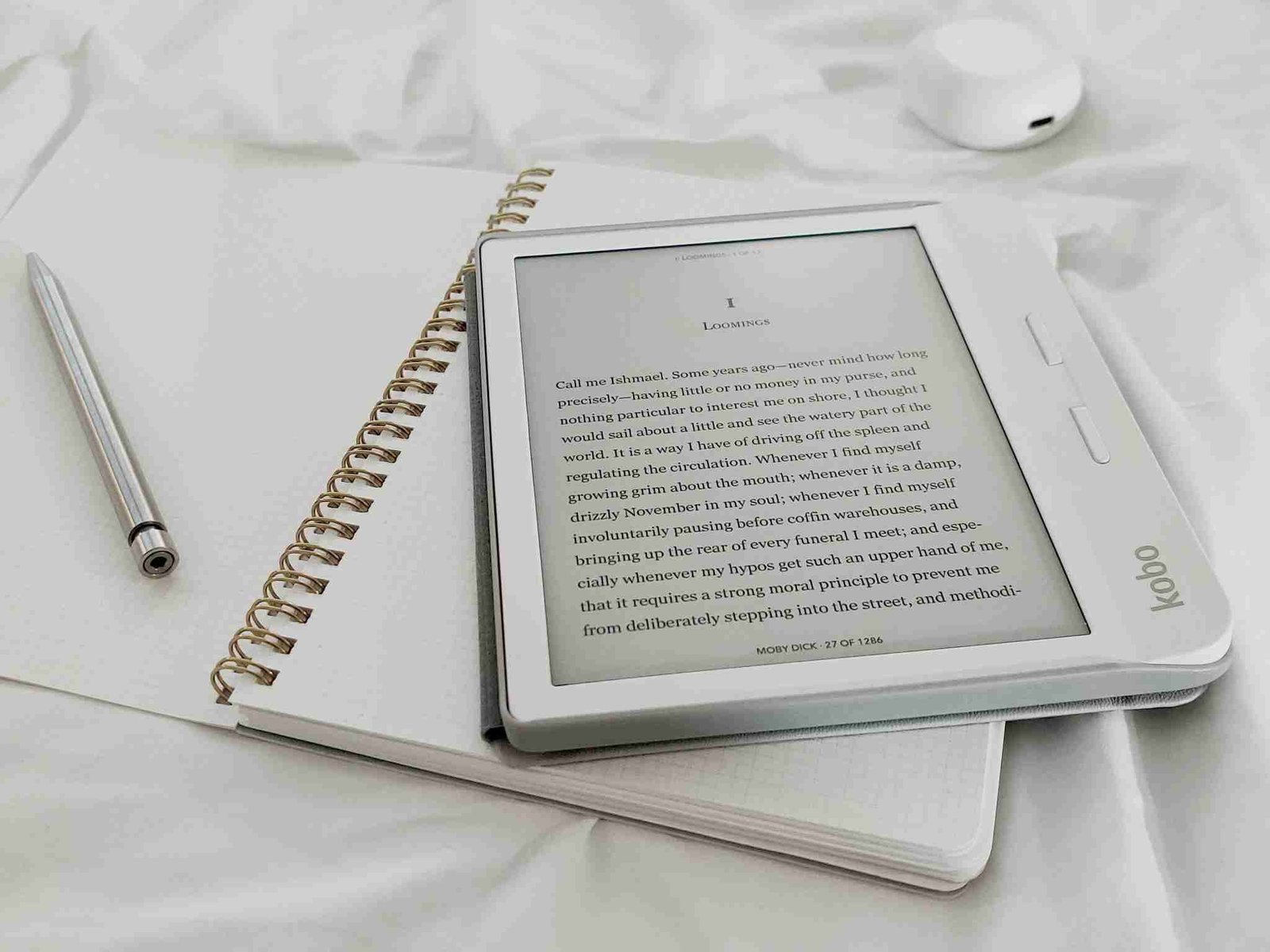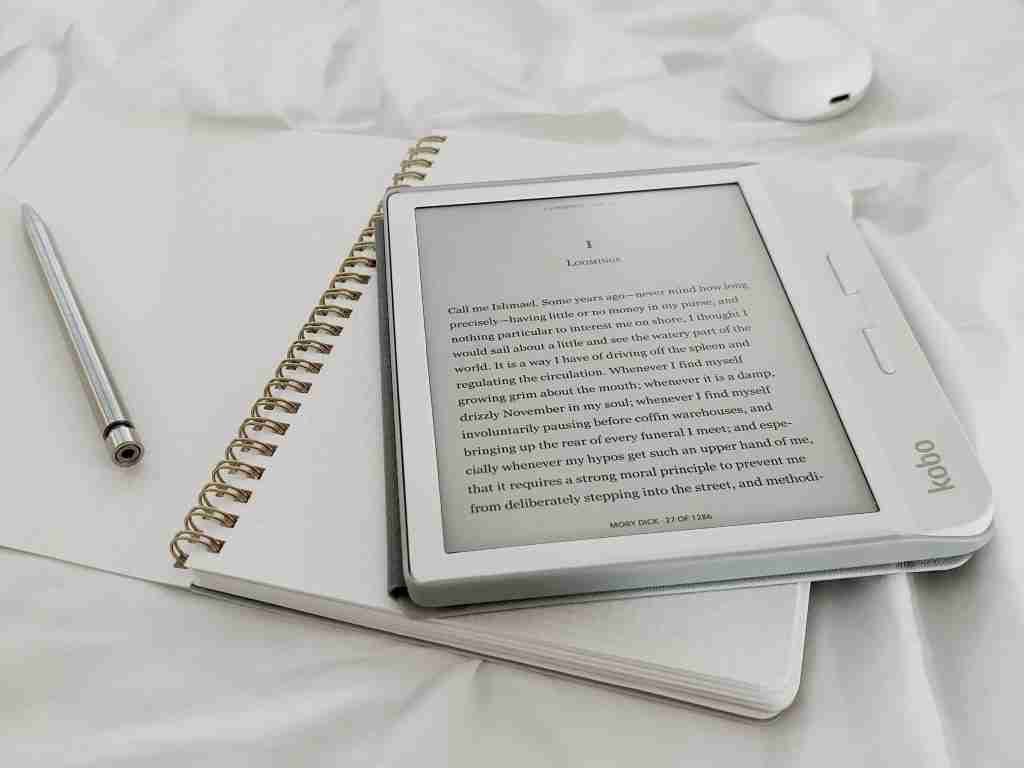 Writing and selling your own eBooks is another great way to make passive income.
Do you have a niche skill or experience you could write about and package into an eBook? And don't worry – you don't need to be a college professor to make money from your own online book.
Maybe you could write a study guide for new students, a how-to-survive college guide or even create a book helping others with a niche subject like building a website or taking great smartphone photos.
There really is no limit to what you can write about and make money from.
Get your eBook edited cheaply on Fiverr and you can even pay someone to create an eye-catching cover.
Once your eBook is finished, sell it on platforms with large audiences like Amazon, Smashwords, Lulu or Kobo Writing Life.
If you have a large social media following, this is another place you should promote and sell your eBook. Get influencers involved to spread the word and to start getting sales rolling in.
Related reading: How To Write EBooks For Money (Complete Beginner Guide).
4. Affiliate Marketing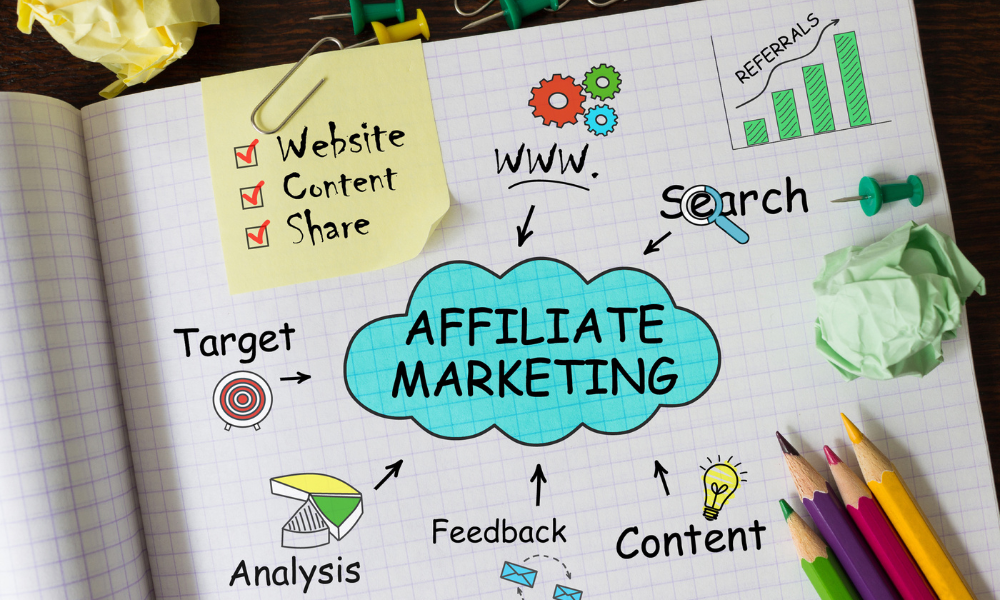 Affiliate marketing is another great way to make passive income on your social media or on a blog.
You need to find relevant affiliate programs and sign up to be an affiliate. Once accepted, you'll get an affiliate link that you can promote to your audience.
You make commissions when someone clicks on your link and makes a purchase.
Your commission rate will depend on what is agreed with the product vendor but can range from a few percent right up to 100% of the sale.
Some big affiliate platforms to search for products are; Clickbank, ShareAsale, Amazon Associates, Rakuten and Commission Junction.
Also, look at products you've purchased to see if they have an affiliate program.
Successful affiliates earn anywhere between a few hundred dollars to hundreds of thousands monthly.
It's a top passive income stream for beginners because you can start for free on social, you don't need to create a product and don't have to deal with handling or storing products.
---
Further reading:
---
5. Print on Demand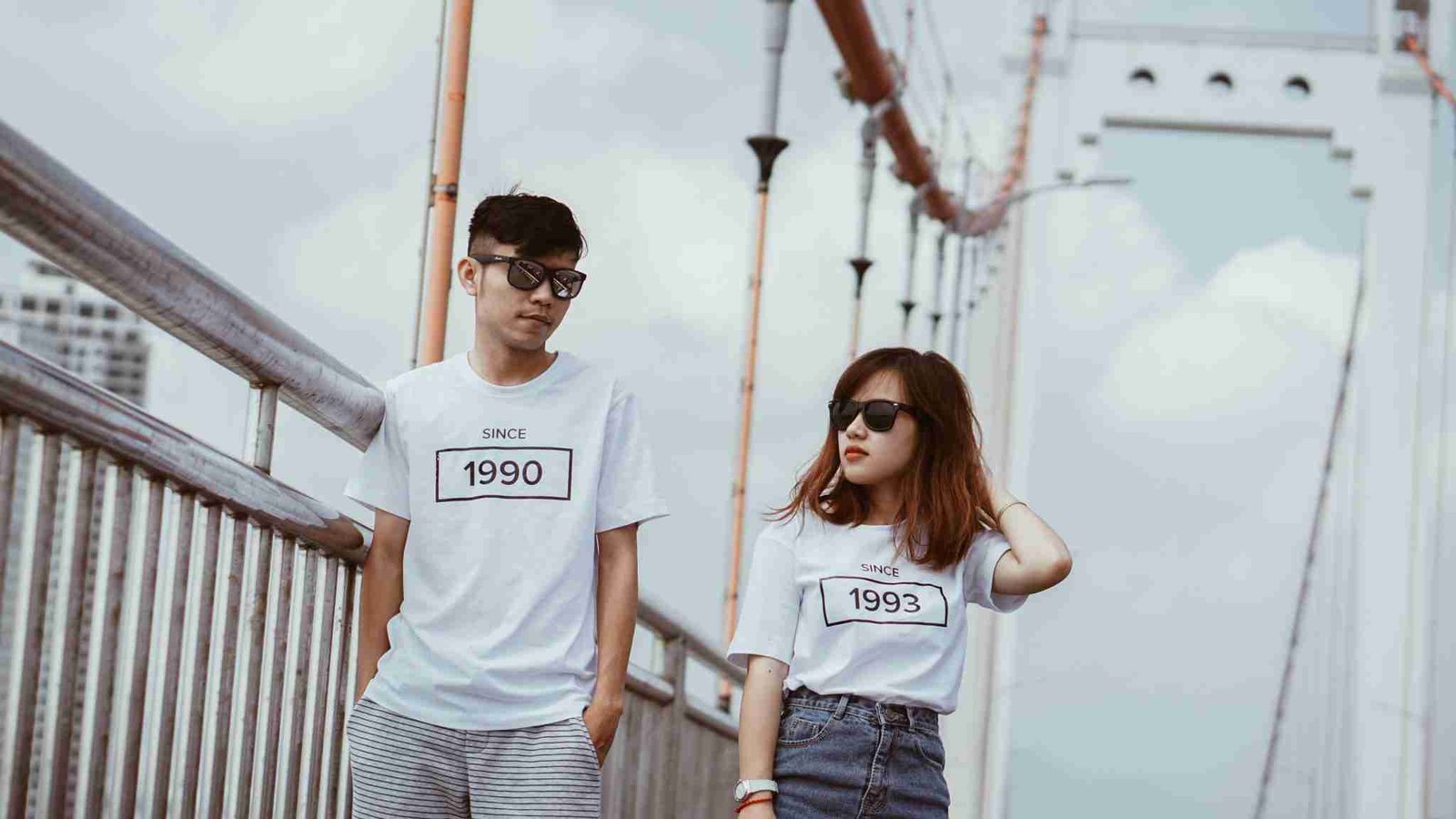 If you have a creative side, you might want to consider print-on-demand (POD).
This is a great passive income idea for college students because once you create and upload your designs, the POD platform will do the rest including printing, delivering and after-sales support.
No need for you to buy thousands of t-shirts or other apparel and pay for storage in the hope it sells.
Some of the big POD platforms are; Printful, Printify, Zazzle and Red Bubble. Sign up for free, upload your designs and choose the apparel you'd like your designs on.
Enjoy passive income when someone buys your designs.
Further reading: How to Sell T-Shirts on Etsy with Printify: A Step By Step Guide
6. Rent Out Your Gadgets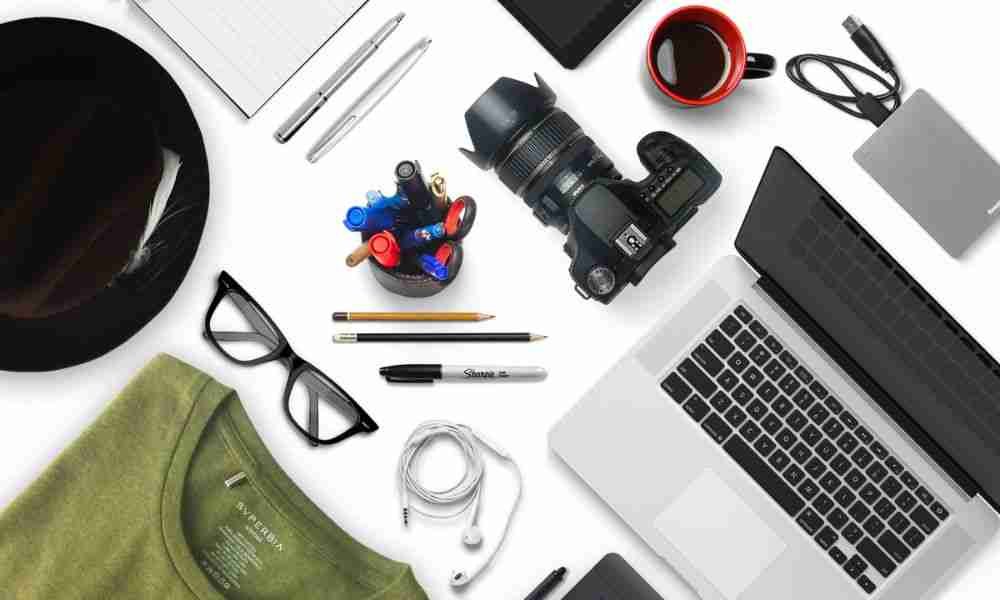 Do you have gadgets lying around you no longer use? As a college student, I'm sure you like to update to the latest tech gadgets as soon as they come out and may have old ones lying around.
These old gadgets can make you passive income if you rent them out.
One rent-a-gadget platform is Fat llama and they handle everything including promotion, payment and after-rent support.
Some popular rental categories that do well are; DJ equipment, photography & film, drones, electronics, musical instruments, scooters and sewing machines.
What could you rent out to make passive income?
7. Drop Shipping on eBay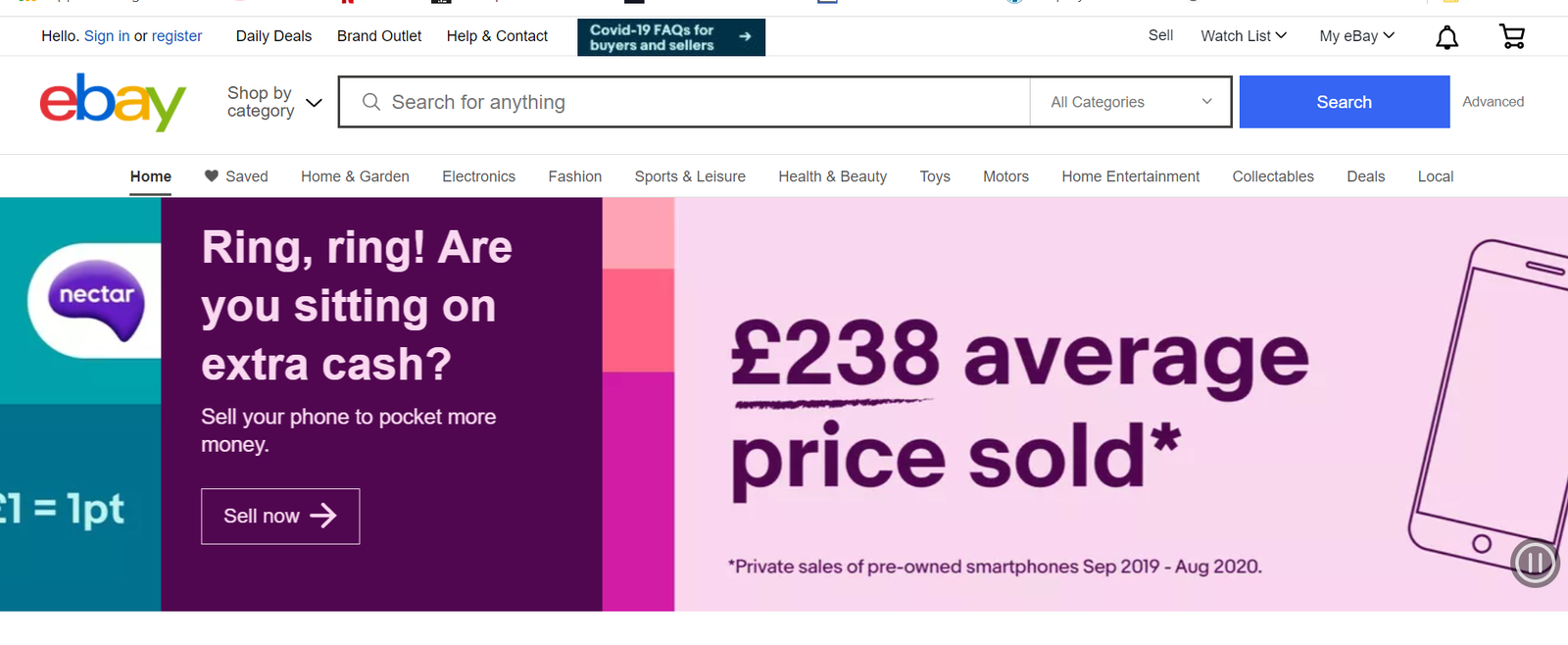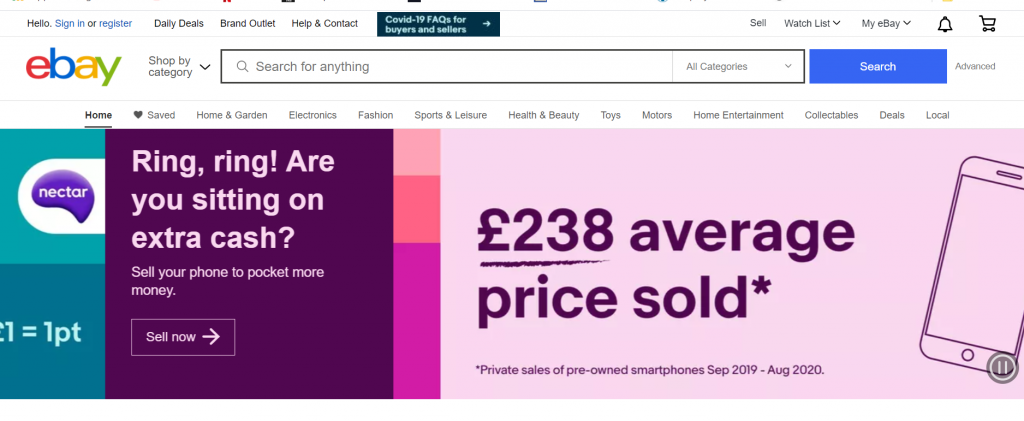 Dropshipping is an extremely simple business model where you find products on a wholesale website at a low price and sell for a higher price on eBay.
To get started, set up an eBay seller account.
Next, you need to find products that will sell. A good idea for this is to use the free tool from Google: Rising Retail Categories.
Here you can filter products by country and date to see which products are selling well. You can also see the top growing queries to see what people are searching for.
This is hugely useful to find breakout and popular products selling well for your eBay store.
8. Sell Your Photos
If you love taking photos and videos, why not sell these to make passive income.
Many bloggers and online business owners need photos to add to their blogs, websites and social media posts and you could provide them.
Big stock photo platforms like Getty Images, Deposit Photos, Dreamstime, Shutterstock, iStock Photo and many more need to buy new photos all the time.
Once you have sold your photos to multiple sites, you'll make a commission when someone buys.
The same photos could sell over and over again giving you a healthy passive income stream.
9. Sell Your Lecture Notes

Have you ever thought about making money from your old college notes?
Well, it actually is a thing that many students are taking advantage of.
It's likely you've taken a huge amount of notes during your time at college. Once you've finished with them, you can help other students and make extra cash by selling them.
Reputable sites to sell your notes online are;
Sign up for these platforms and follow the individual instructions for uploading and selling your study notes.
10. Start a YouTube Channel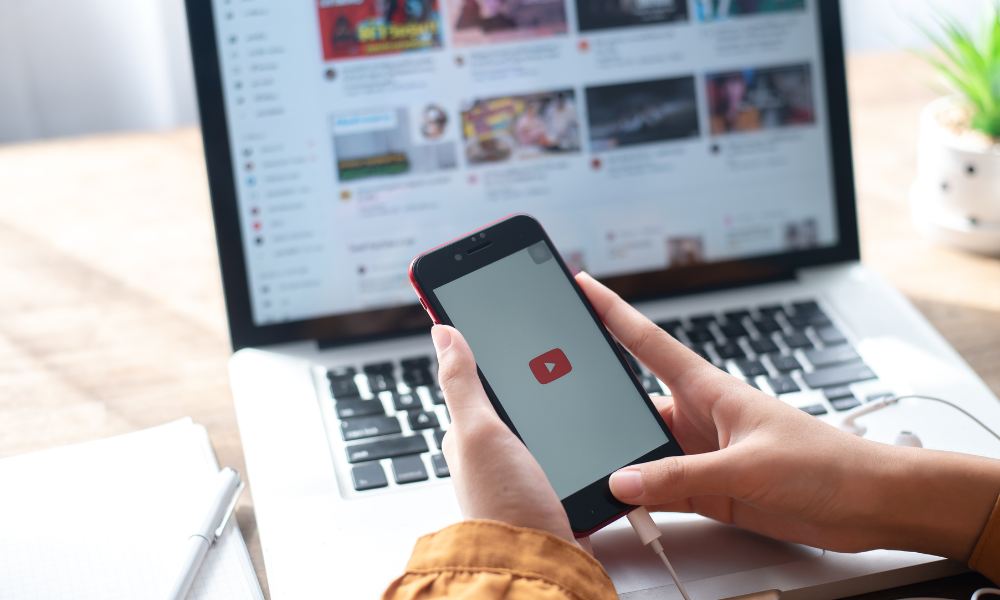 YouTube is a hugely popular video platform where many savvy entrepreneurs are making money from niche channels.
If you are a student who loves video, why not start your own YouTube channel and share your knowledge with the world?
Once a channel gets enough viewers, you can make money through ads, affiliate marketing and selling your own merchandise.
Some top YouTube channel ideas are vlogging, tech product reviews, fashion and beauty, gaming, fitness and education.
You don't even need to show your face if that scares you – many pros create videos just using slides, images and text overlay.
Further reading: Step By Step Guide on How to Make Money with YouTube in 2023
11. Advertise With Your Vehicle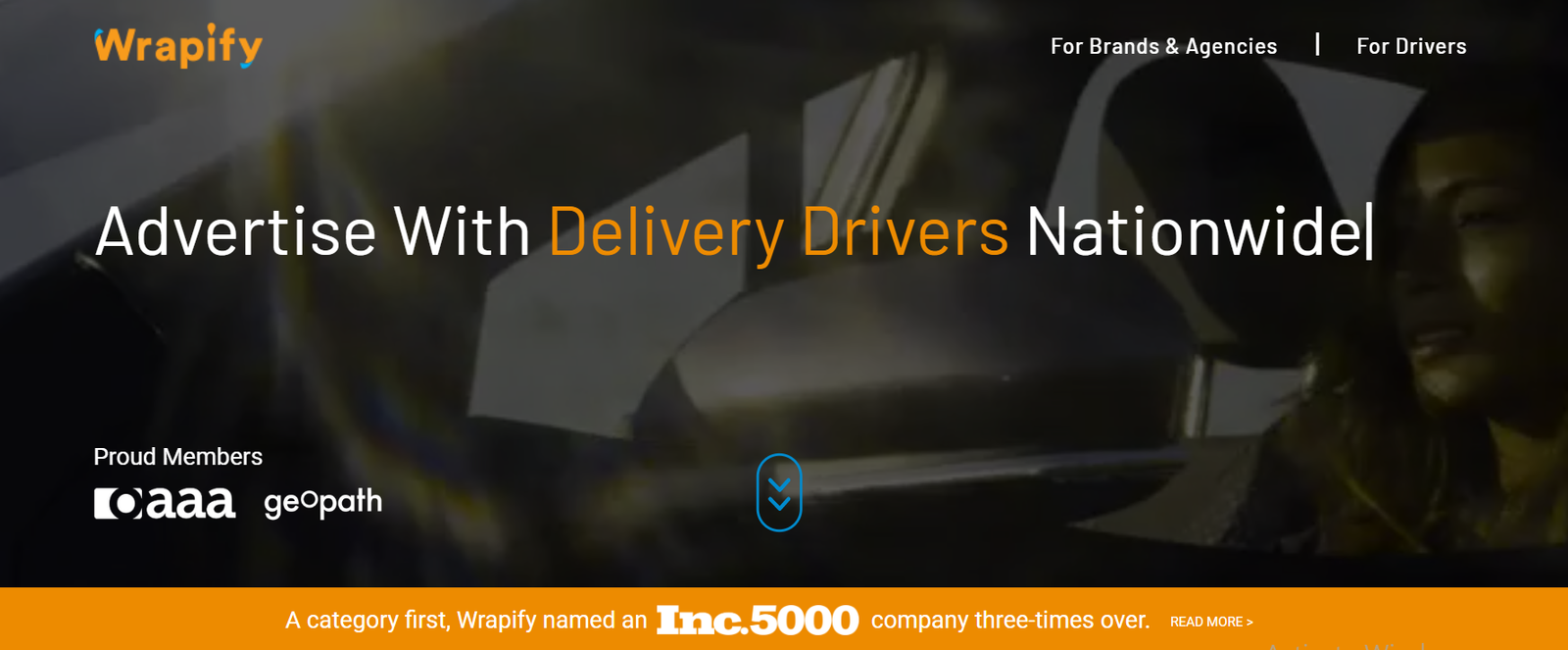 This is one of the best passive income ideas for college students if you don't mind displaying adverts on the side of your car.
Companies like Wrapify pay drivers anywhere between $100 – $300 a month to drive around with a car wrap.
You'll need to have a roadworthy car, a clean driver's license and be driving many miles a month to make it worthwhile for the company.
Pay will vary depending on who you sign up with and how far you drive each week. But if accepted, this is easy money to earn doing what you normally do anyway.
12. E-commerce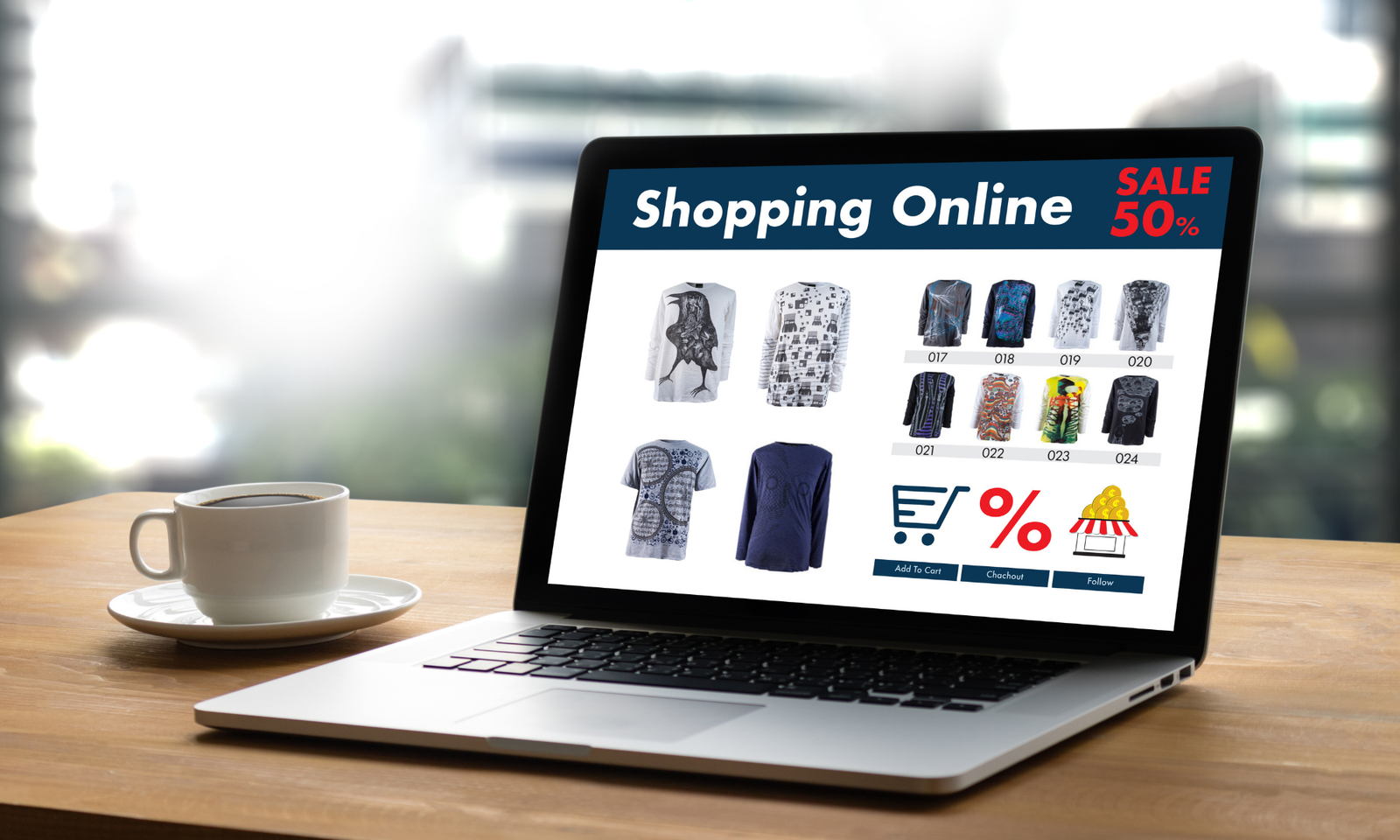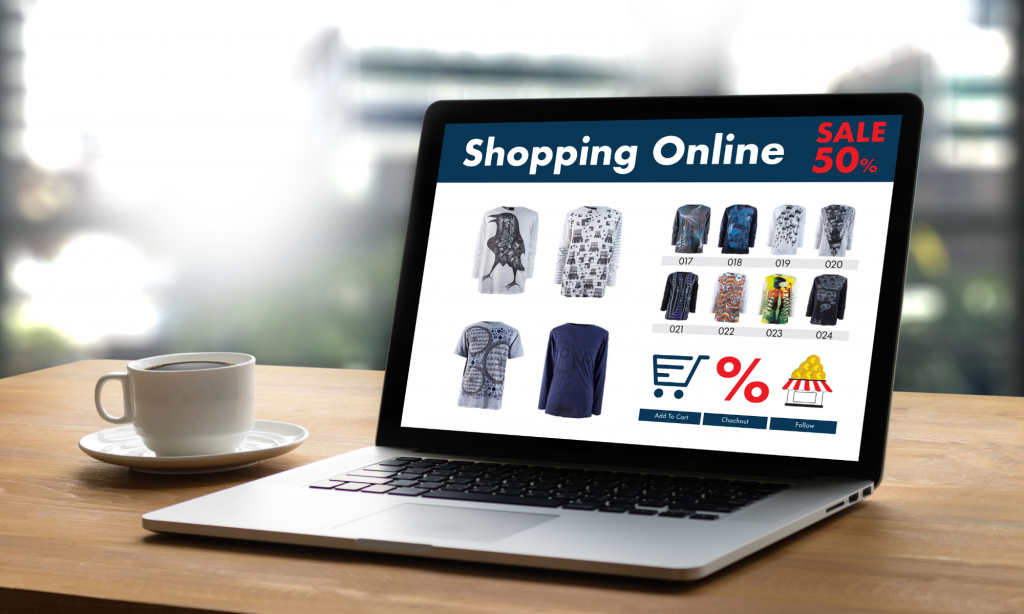 There are multiple affordable e-commerce platforms to build your own store on.
These include;
Shopify
WooCommerce
BigCommerce
No longer do you have to start a physical store and risk paying rent and buying stock that won't sell.
With an e-commerce store, you use the dropshipping method, where products are shipped right from the manufacturer when an order comes in.
Decide on a niche for your store like travel gear, gifts, clothes or something you're passionate about and find great products on sites like Ali Express.
Here you can buy cheap and sell for a decent mark up, giving you a healthy profit.
Further reading:
How to Start an Etsy Shop with No Money?
13. Start An Etsy Store
Etsy is another popular platform to start your own store on.
With Etsy, most people sell their own products like crafts, t-shirts, apparel, artwork and printables.
This is an easy passive income idea for college students, especially if you're a little creative.
You can create simple printables like planners for free in Canva. Target a niche like wedding planning, party games or mums with kids.
Create something people can use like hen party games and ideas or craft ideas for young kids.
Set up your Etsy store to display your digital planners and add new ones once you start getting sales.
But, remember to take action to drive new customers to your shop with the latest Etsy shop marketing strategies.
While Etsy will do some promotion for your store, you'll make more sales if you spend time on marketing yourself.
Learn how to set up an Etsy shop with no money here.
---
Further reading:
---
14. Flipping Items Online

This is one of the easiest passive income ideas for college students. In your spare time, search platforms like Craigslist for free or low-priced items that are in good condition.
Many people want to get rid of items quickly and this can be a gold mine for you.
Other places to search are garage sales, where you can often find great vintage items at low prices.
Once you find items to re-sell, list them at a higher price back on Craigslist, Amazon or on Facebook Marketplace.
While this income stream is not entirely passive, once you get an eye for what sells well, you'll make money with very little effort.
15. Be an Online Gamer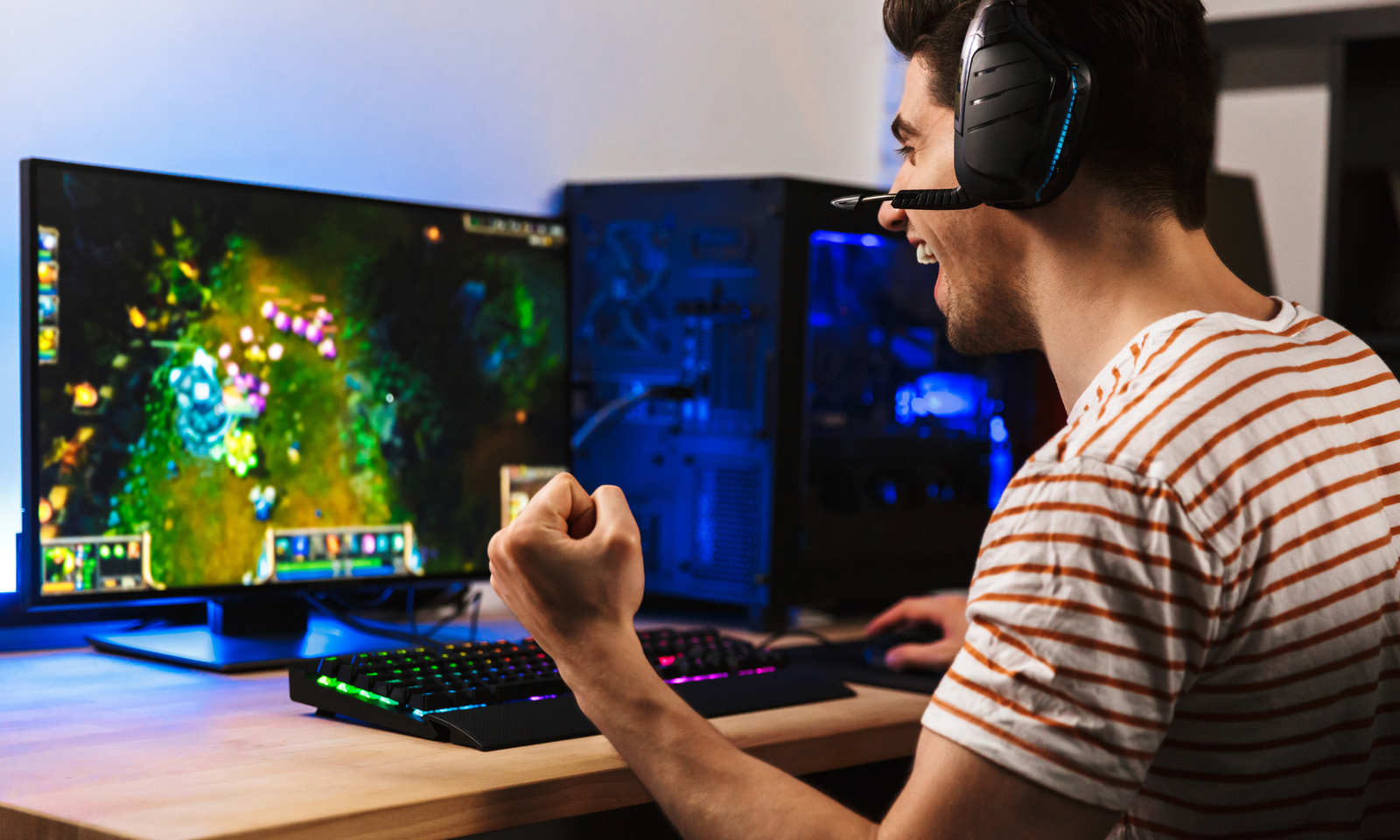 If you love gaming in your spare time, why not make money from it?
Just by playing games on platforms like Twitch and YouTube, you can earn money while others watch.
Live gamers make money from; viewer donations, 'Twitch Bits' (another type of donation), brand sponsorships, ads, affiliate marketing, game sales and merchandise.
Many gamers earn enough money to quit their 9-5!
For inspiration, check out the successful Twitch streamer and YouTuber Ludwig Ahgren who has over 1.7 million subscribers!
16. Build an Influencer Brand
If you have a large following on your social media accounts, building an influencer brand shouldn't be too taxing.
Once you have an audience, you can find products to affiliate for and companies to team up with for paid promotions.
To be successful as an influencer, you should build your brand in one niche like health, beauty, fitness, lifestyle, travel or even something more unique.
What's important is you know what your followers are into, so you promote the right products and make sales.
Many popular influencers can make hundreds or even thousands from one post!
17. Membership Sites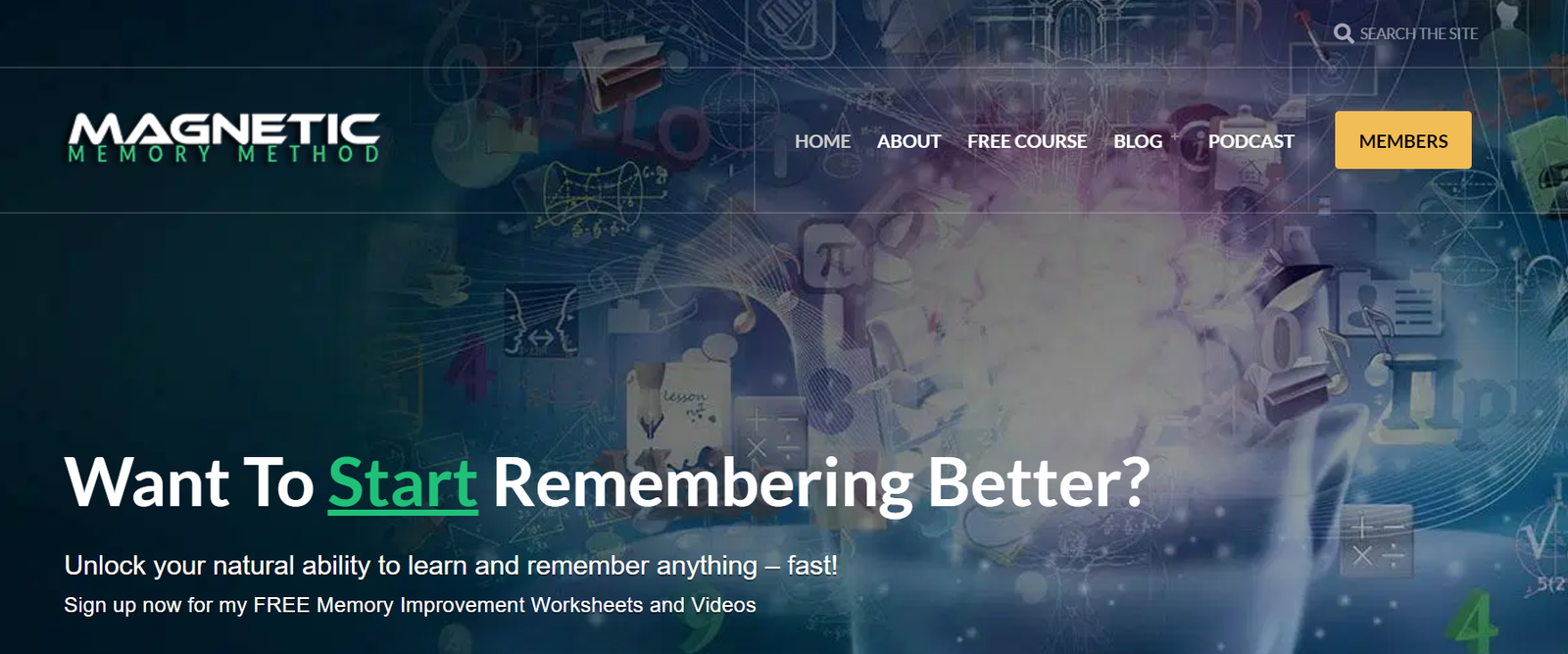 If you enjoy content creation, starting a niche blog and creating a membership section is another way to bring in passive income.
Starting a blog costs a few dollars a month and your need to work on writing blog posts and making your site SEO (search engine optimisation) friendly.
Once you start getting readers who like your content, create a paid membership area that gives exclusive access to better content.
Medium does this, allowing followers to read a certain amount of articles a month before they have to pay.
Even if you charged $10 a month for the upgrade and had 100 sign-ups this is $1,000 extra income each month.
18. House or Pet Sitting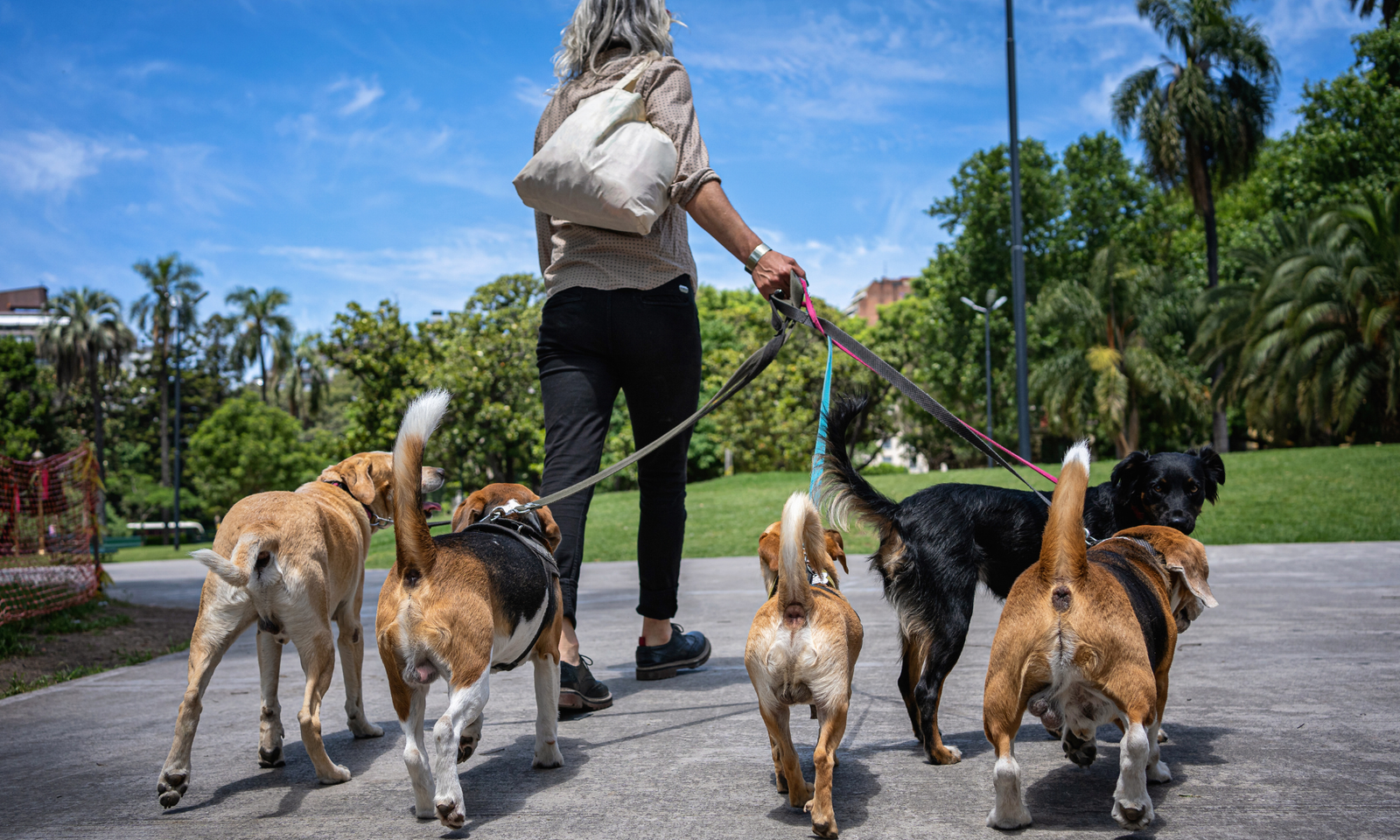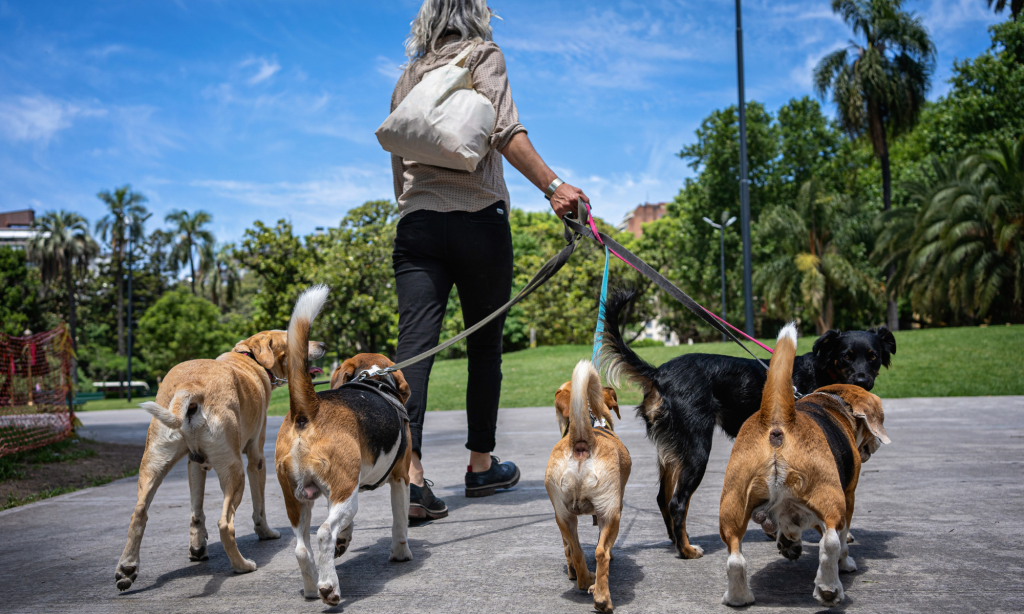 An easy way to earn extra money is by house-sitting or pet-sitting.
Platforms like MindAHome and TrustedHouseSitters need people to look after people's homes.
If you have spare time and can be flexible, sign up and offer your services as a house sitter.
Pet sitters are also in demand, with pampered pooches needing care and company when their owners are away.
If you love animals and need extra cash, check out PetPals and WeLovePets in the UK to find pet-sitting jobs.
Reports show you can earn between $50 – $80 daily to look after pets and even more if the care extends overnight.
19. Take Part in Sleep Studies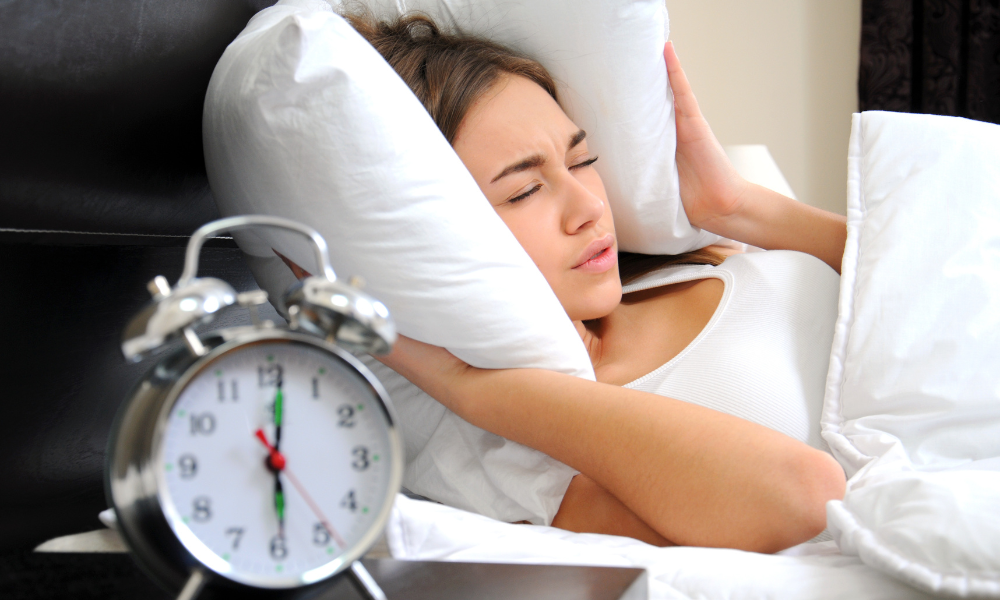 Sleep studies need participants for clinical trials and will pay those who take part well.
This is one of the best passive income ideas for college students because you earn while you literally are asleep!
For example, one study at the University of Colorado Boulder paid attendees $2,451 for two laboratory visits that lasted four days each.
If you have days to spare, taking part in sleep studies is a super-easy way to make extra money.
You just have to turn up and sleep! To find paid sleep opportunities, search sites like Clinical Trials.
20. Rent Out Your Garage or Vehicle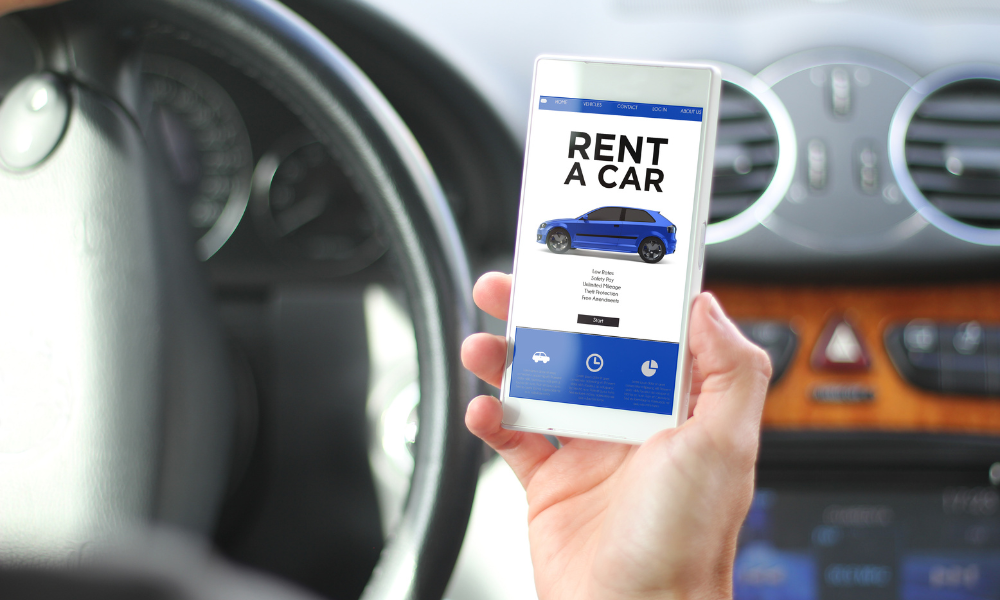 Do you have a car sitting in the garage that rarely gets used?
Why not make passive income and rent it out through peer to peer platforms or rental apps.
Make sure your car is in good condition and with all the right paperwork and list your car for rent on sites like:
21. Become a Rented Friend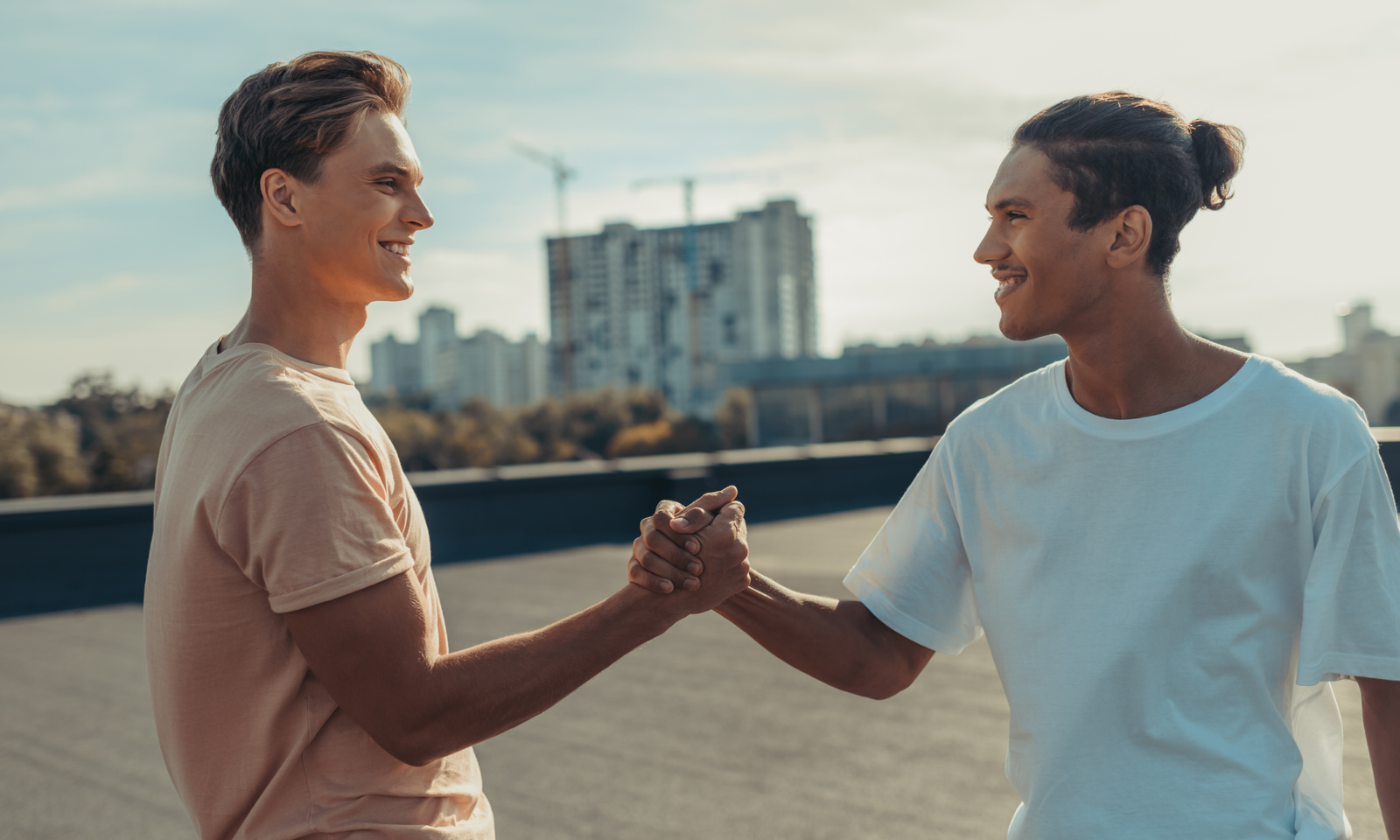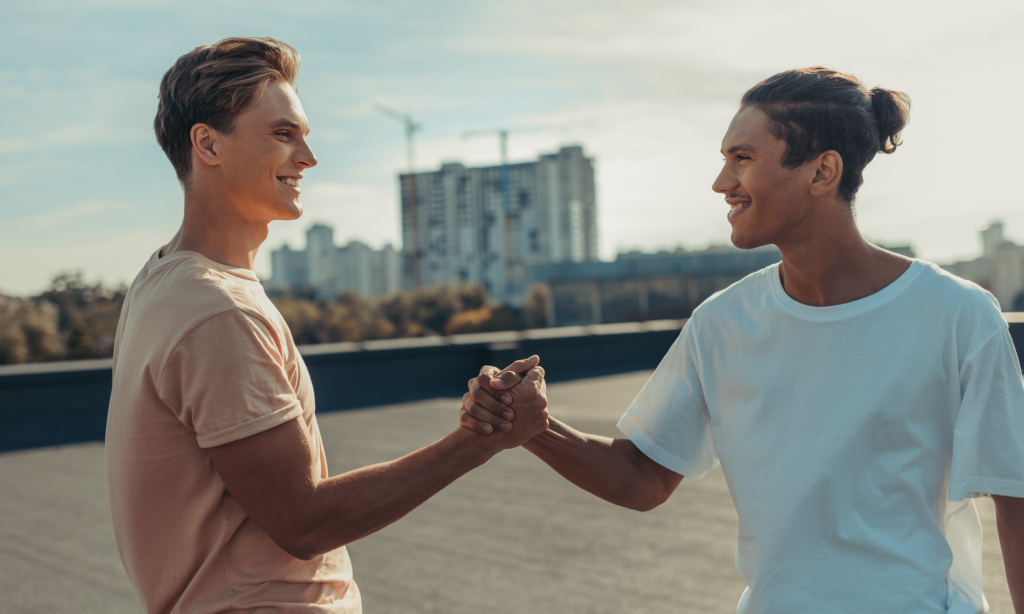 We all need a friend sometimes. And if someone has moved to a new area, they may want to rent a friend to show them the sights.
RentaFriend is a platform where you can do just this.
Here, you can rent friends to do all sorts of activities including; dinner, a movie, going biking, being a wing woman/man, business events, introduction to new people and more.
You can sign up in a few clicks and become a friend for rent.
On the RentaFriend website, fill out your bio showing what activities you're available for, where you live and a little bit of info about you.
You'll be contacted if anyone wants to rent your company for the day.
22. Charging Scooters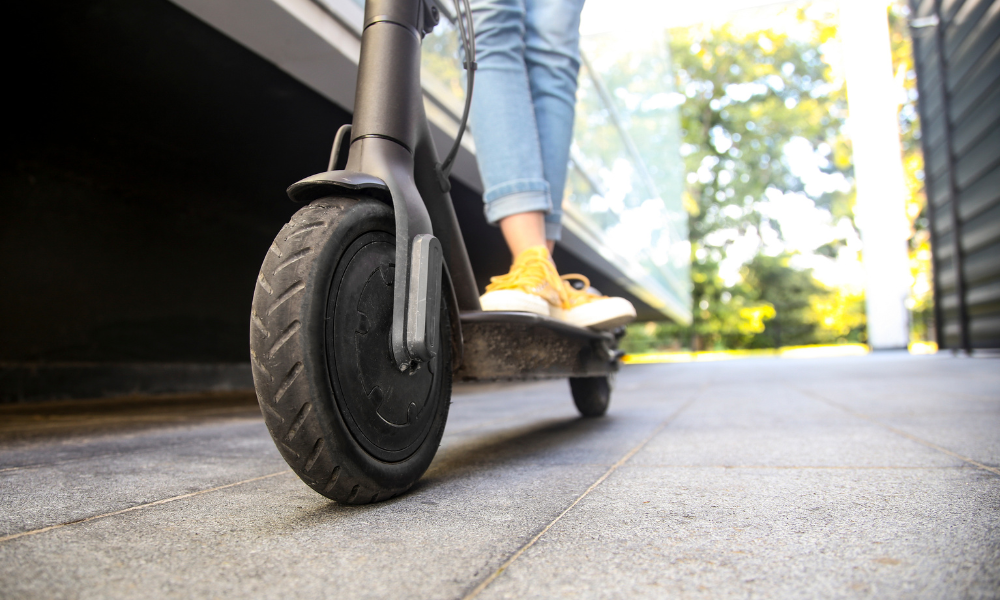 As a student, you may have extra time on your hands so why not charge scooters and make money.
While this isn't exactly passive income, as you will have to move about to find the scooters, it's an interesting job.
And you may not have to go far because there will be scooters en route to your college lectures.
Pay is between $5 and $10 per charged scooter, but will vary between companies.
Bird and Lime are legit companies to check out for scooter charging work. Sign up and take the scooter charger training to start earning.
23. Rent Out a Parking Spot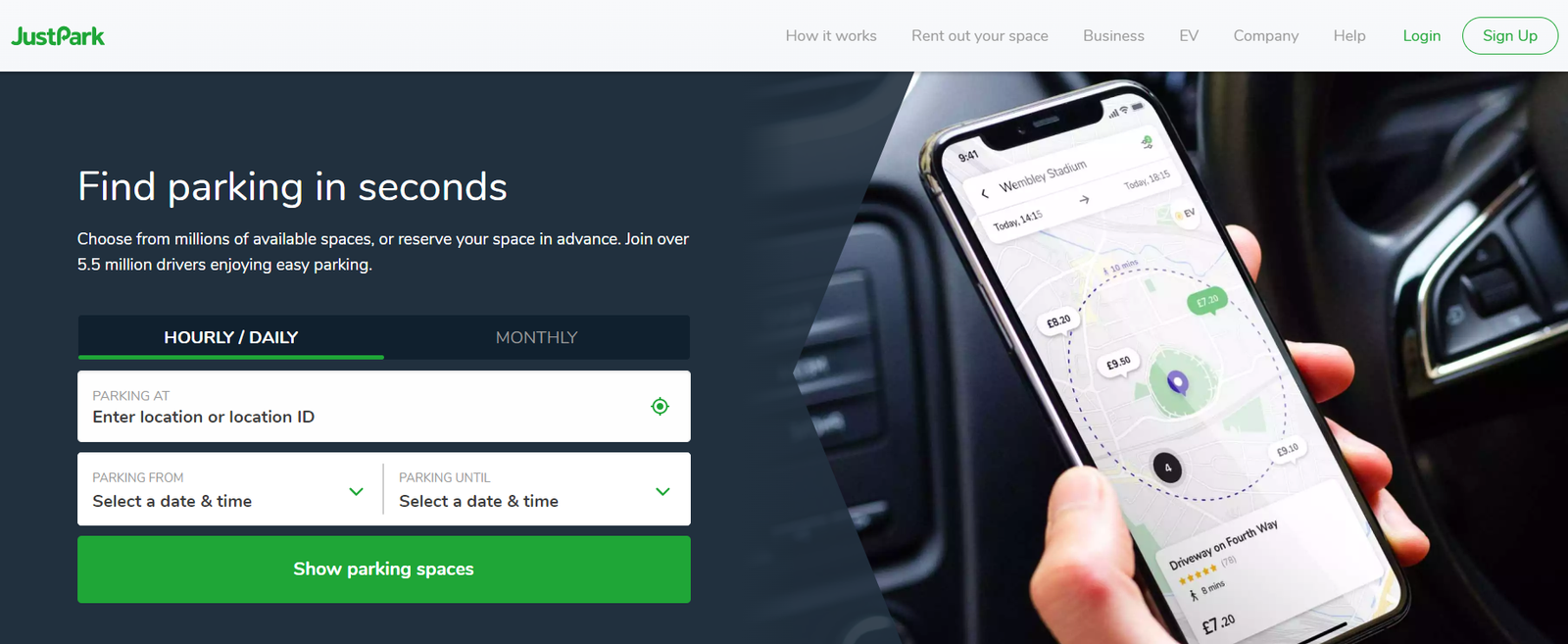 If you have a car parking space or garage at home, while you are at college, this can be rented out to make passive income.
This will be particularly lucrative if you live in a major city or tourist hotspot. It can be incredibly hard to find parking space sometimes.
Some platforms to check out include Just Park and Your Parking Space which allow you to list your garage, driveway or parking space for rent.
The amount of money you could make depends on where your parking space is situated.
But, $100 – $400 a month is possible and you can increase the amount by registering with multiple sites.
24. Sell Your College Papers
Just like you can sell your lecture notes, you can sell your old college papers.
Websites like Grade Saver buy papers that are no longer needed from students, edit them and sell on to other students.
Depending on the length, quality and subject of your papers, you can earn hundreds or more. And if you have a lot of old papers, this can make you a decent amount.
This is a top way to make extra income, without doing any more work.
25. Start a Podcast
Podcasts are just as popular as blogs and YouTube channels with some podcasters raking in thousands of listeners.
Their popularity probably stems from the convenience, because people can listen on the go, travelling to and from a location even.
You'll need to put in some work up-front to build an audience.
Have a think about topics you know about and love talking about. You could even start a podcast with multiple friends.
Once you get it going, you can make passive income by advertising relevant products during the breaks and between episodes.
Tips for Making the Most Passive Income as a Student
After you've read through the best passive income ideas for college students, have a look at these tips to maximise your earnings.
Be Patient
Passive income streams can take months or even years to start bringing a return.
The key is to be patient and put in the work. Keep learning, improving what you've built and your efforts will pay off.
Work Consistently
Set aside time each week to work on your passive income stream. Any new business or side hustle requires consistent effort to help it grow.
To stick to a routine, add calendar reminders to your phone and get the work done no matter what – your future wealth depends on it!
Diversify
As soon as one passive income stream starts bringing in a return, you can start working on another.
Millionaires typically have multiple streams of income, with 29% having five or more. Keep building passive income streams and this will take the future financial pressure off your back.
Further reading: How to Create Multiple Streams of Income in Your 20s (Actionable Guide)
Set a Goal
When you have a goal to aim for, it makes it easier to reach it.
Write down your weekly, monthly and yearly passive income goals and review them often. Take action on a plan to get to your goals and don't stop until you get there!
Passive Income Ideas for College Students — FAQs
What is passive income?
Passive income is money made that requires no effort to maintain. While this is true, the majority of passive income streams do need effort initially to set things up.
With an eBook for example, you have to write the book first, but once it's written, you can sell it over and over on a platform like Amazon, sometimes for years to come.
This is where your eBook sales become passive income.
Can passive income make you rich?
Setting up multiple passive income streams can make you very wealthy.
Many people I know earn $10k+ per month from affiliate marketing and eBook sales on their social media. The thing to remember is that this doesn't happen overnight. But it is possible.
How can I make passive income with no money?
You can make passive income with no money by putting in the time. Start one of the side hustles mentioned above, which are easy and free for anyone to make money from.
If you have some money to spend, you can make passive income by investing in the stock market, real estate or a business.
Sites like Acorns have experts that invest your spare change to build passive income for your future.
What is the best form of passive income?
There are many great passive income ideas for college students.
The best way would be the one you enjoy and are actually good at. You won't know this until you try a few out.
Affiliate marketing is a popular beginner hustle because it has a low barrier to entry and is free to start on social media.
Choose one passive income stream and when you start making money you can try out another.
---
Further reading:
---
*Disclosure: I only recommend products I would use myself and all opinions expressed here are our own. This post may contain affiliate links that at no additional cost to you, I may earn a small commission.
Summary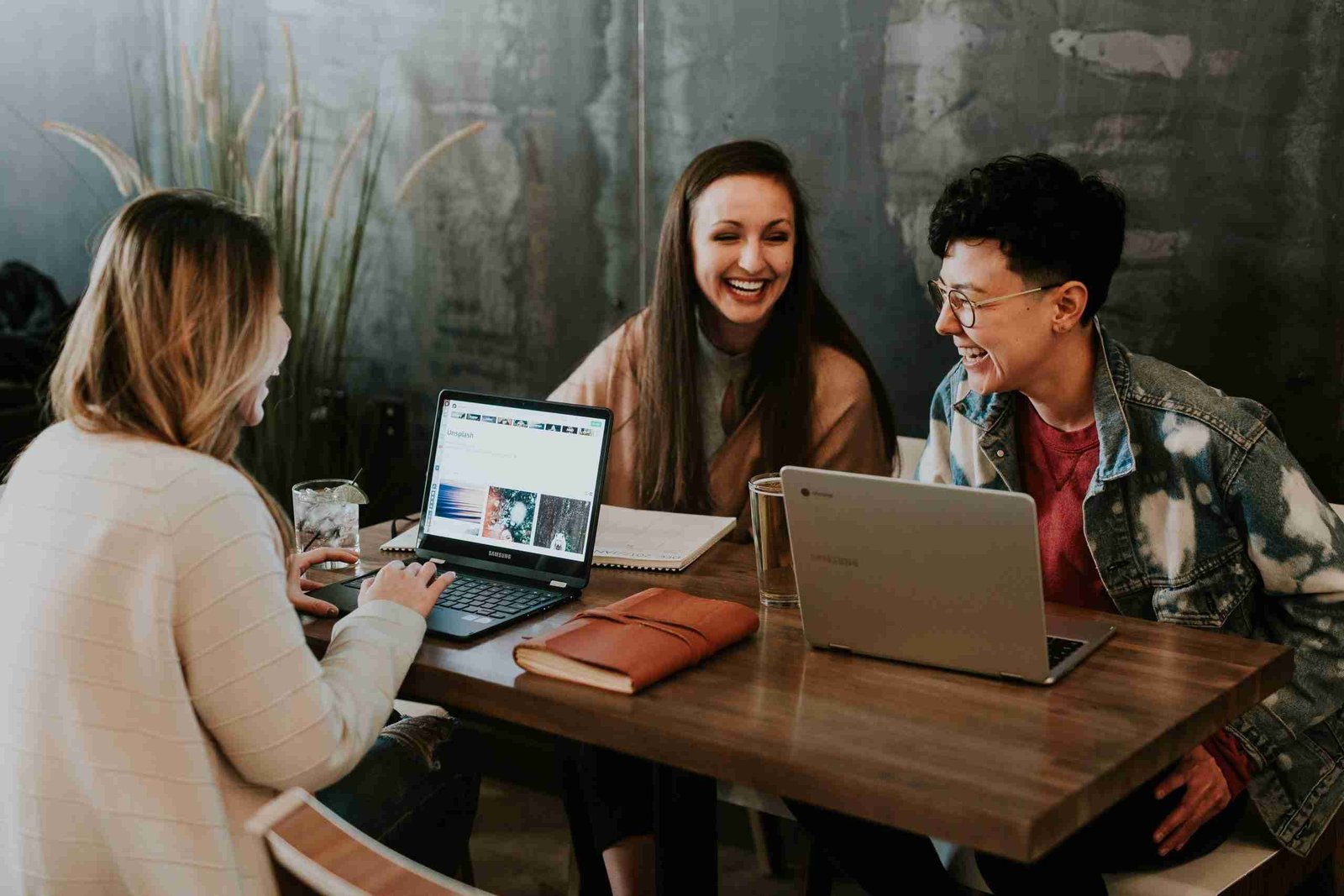 Article Name
Top 25 Passive Income Ideas for College Students
Description
Article about the top 25 passive income ideas for college students.
Author
Publisher Name
Publisher Logo