There are many passive income ideas for college students. Creating multiple income streams is a path to financial freedom and if you start while in college you'll be well ahead of most people.
Warren Buffet famously quoted;
''If you don't find ways to make money while you sleep, you'll work until you die.''
And this is where passive income comes in. You'll need to put in a lot of effort in the beginning, but once your income stream is set up, you can enjoy the fruits of your labour, getting paid even while you're snoozing.
If you are still in college, you can put your spare time and creative skills to good work setting up a passive income stream.
And it doesn't have to be all work and no play – it's likely you love scrolling on social media and this time can be spent earning money!
All the passive income ideas in this article are beginner-friendly, flexible and can be lucrative.
And remember, you can set up multiple passive income streams to keep money flowing in all year round. So ditch the boring shelf stacking job. Let's take a look at some top passive income streams for college students.
Passive Income for College Students: Top 10 to Start Today
1. Audiobook Narrator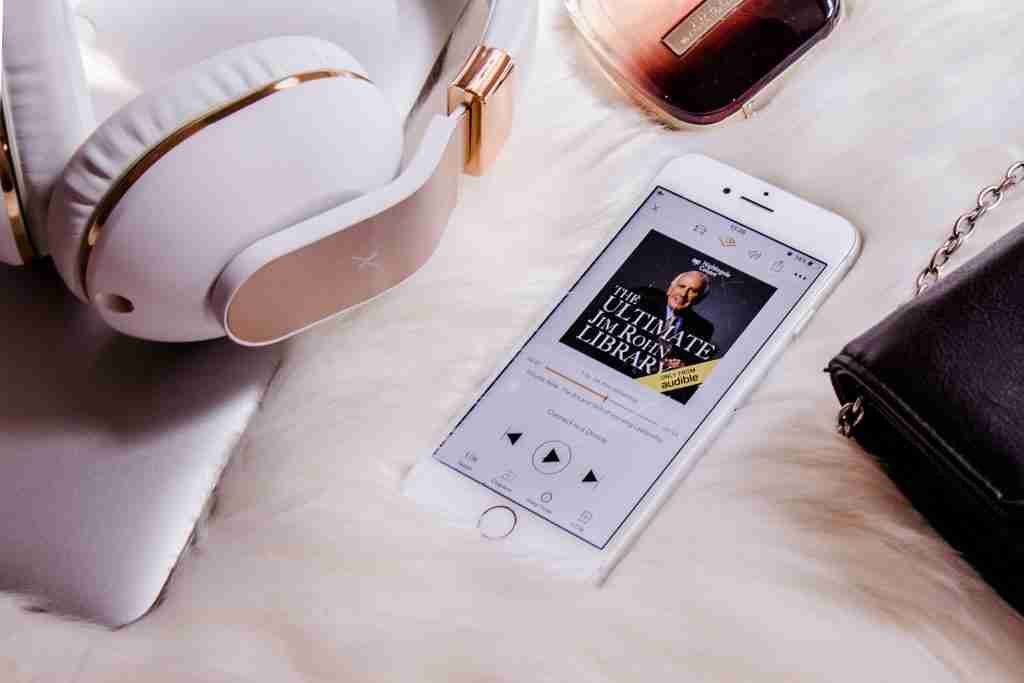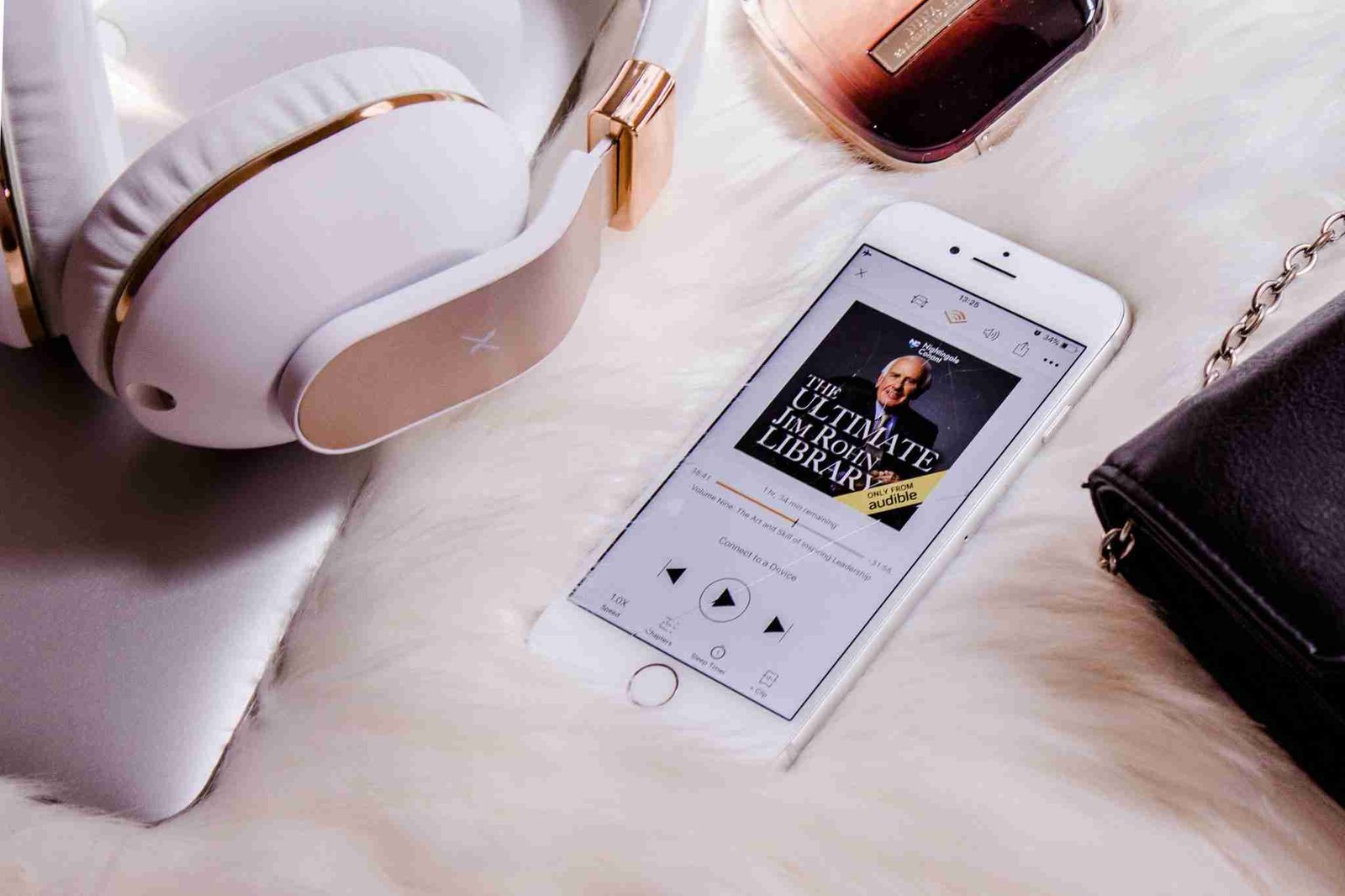 If you listen to audiobooks and podcasts, why not become an audiobook narrator and make money.
There are many sites you can search for audiobook narration jobs like acx.com, Voices and larger freelancer platforms like PeoplePerHour, Fiverr and Upwork.
Beginner audiobook narration can pay around $100 per hour, right up to $500 per finished hours for experienced professionals. Some platforms allow you to get paid by the hour or to share 50% of the royalties which is how this income stream becomes passive.
You could earn money every time the audiobook is downloaded by a new customer.
Another option is to outsource the audio narration gigs you find to someone else on Fiverr.
2. Blogging
Blogging is a top passive income idea for college students. It's likely you spend a lot of time writing in college so why not put that to good use by creating your own blog.
Some ideas are; review blogs, buyer guides for Amazon products or even a niche blog talking about college life.
Work on writing great content regularly, improving the SEO (search engine optimization) of your site and building your blog traffic.
Once people start visiting your site, you can add monetization methods like display ads, affiliate marketing, selling digital products or even making part of your blog a paid membership area.
3. Sell EBooks Online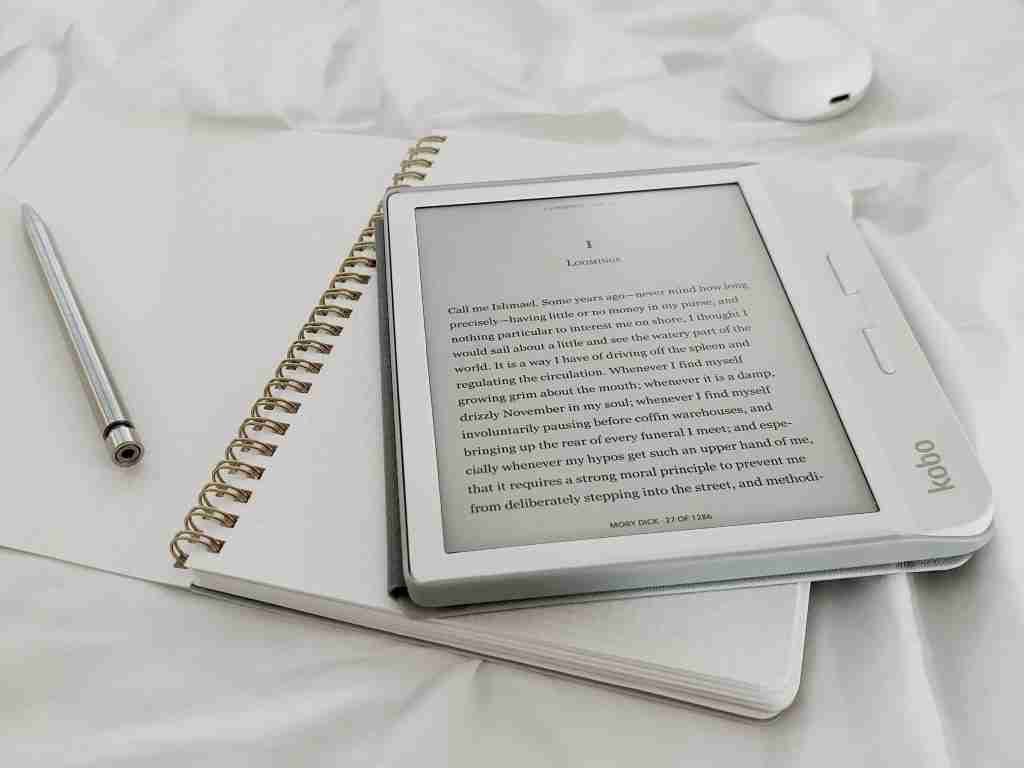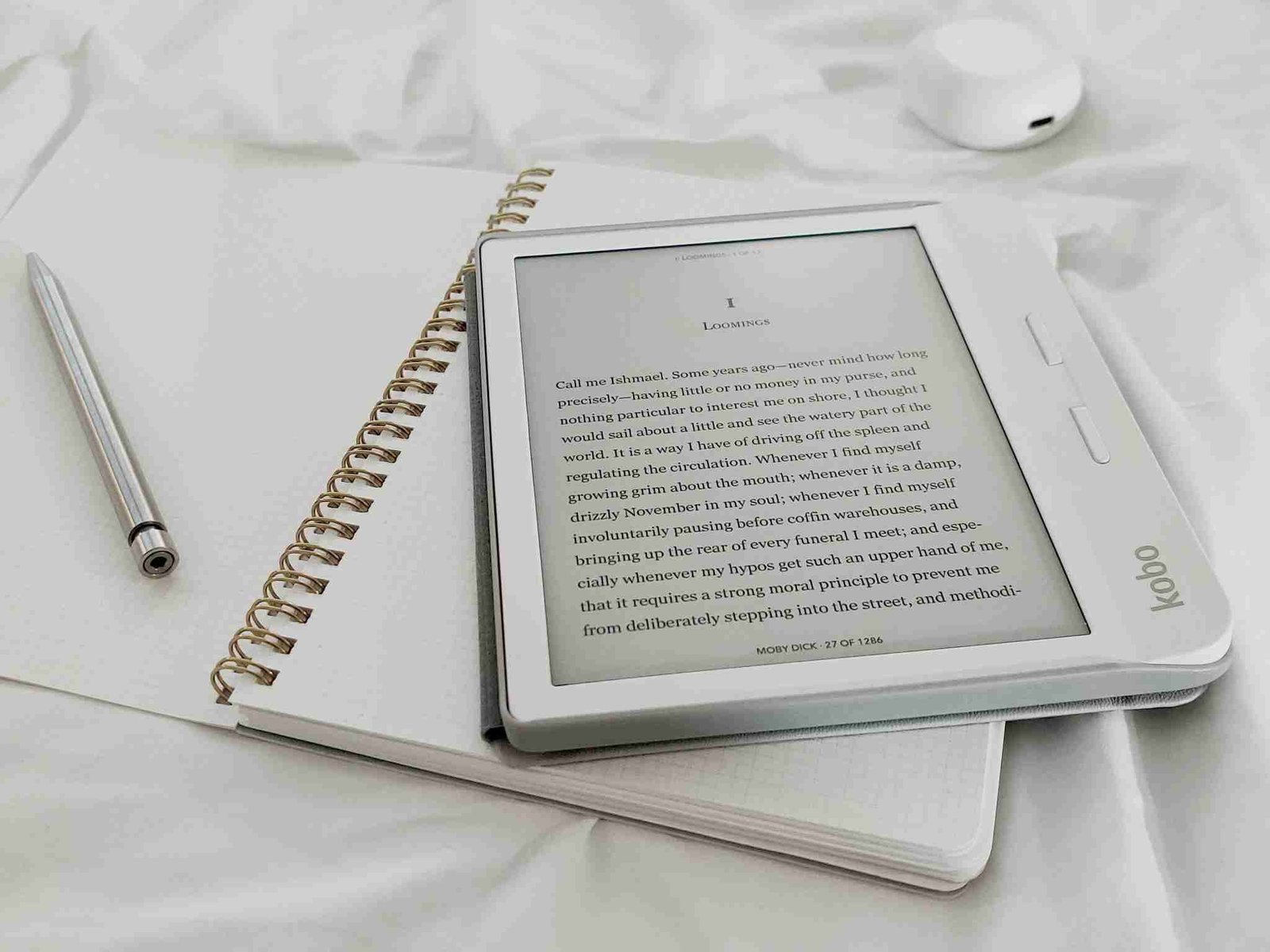 Writing and selling your own eBooks is another great way to make passive income.
Do you have a niche skill or experience you could write about and package into an eBook? And don't worry – you don't need to be a college professor to make money from your own online book.
Maybe you could write a study guide for new students, a how to survive college guide or even create a book helping others with a niche subject like building a website or taking great smartphone photos.
There really is no limit to what you can write about and make money from.
Get your eBook edited cheaply on Fiverr and you can even pay someone to create an eye-catching cover.
Once your eBook is finished, sell it on platforms with large audiences like Amazon, Smashwords, Lulu or Kobo Writing Life.
If you have a large social media following, this is another place you should promote and sell your eBook. Get influencers involved to spread the word and to start getting sales rolling in.
Read: How To Write EBooks For Money (Complete Beginner Guide).
4. Affiliate Marketing
Affiliate marketing is another great way to make passive income on your social media or on a blog.
You need to find relevant affiliate programs and sign up to be an affiliate. Once accepted, you'll get an affiliate link which you can promote to your audience.
You make commissions when someone clicks on your link and makes a purchase. Your commission rate will depend on what is agreed with the product vendor, but can range from a few percent right up to 100% of the sale.
Some big affiliate platforms to search for products are; Clickbank, ShareAsale, Amazon Associates, Rakuten and Commission Junction. Also, look at products you've purchased to see if they have an affiliate program.
Successful affiliates earn anywhere between a few hundred dollars to hundreds of thousands monthly.
It's a top passive income stream for beginners because you can start for free on social, you don't need to create a product and don't have to deal with handling or storing products.
Read:
5. Print on Demand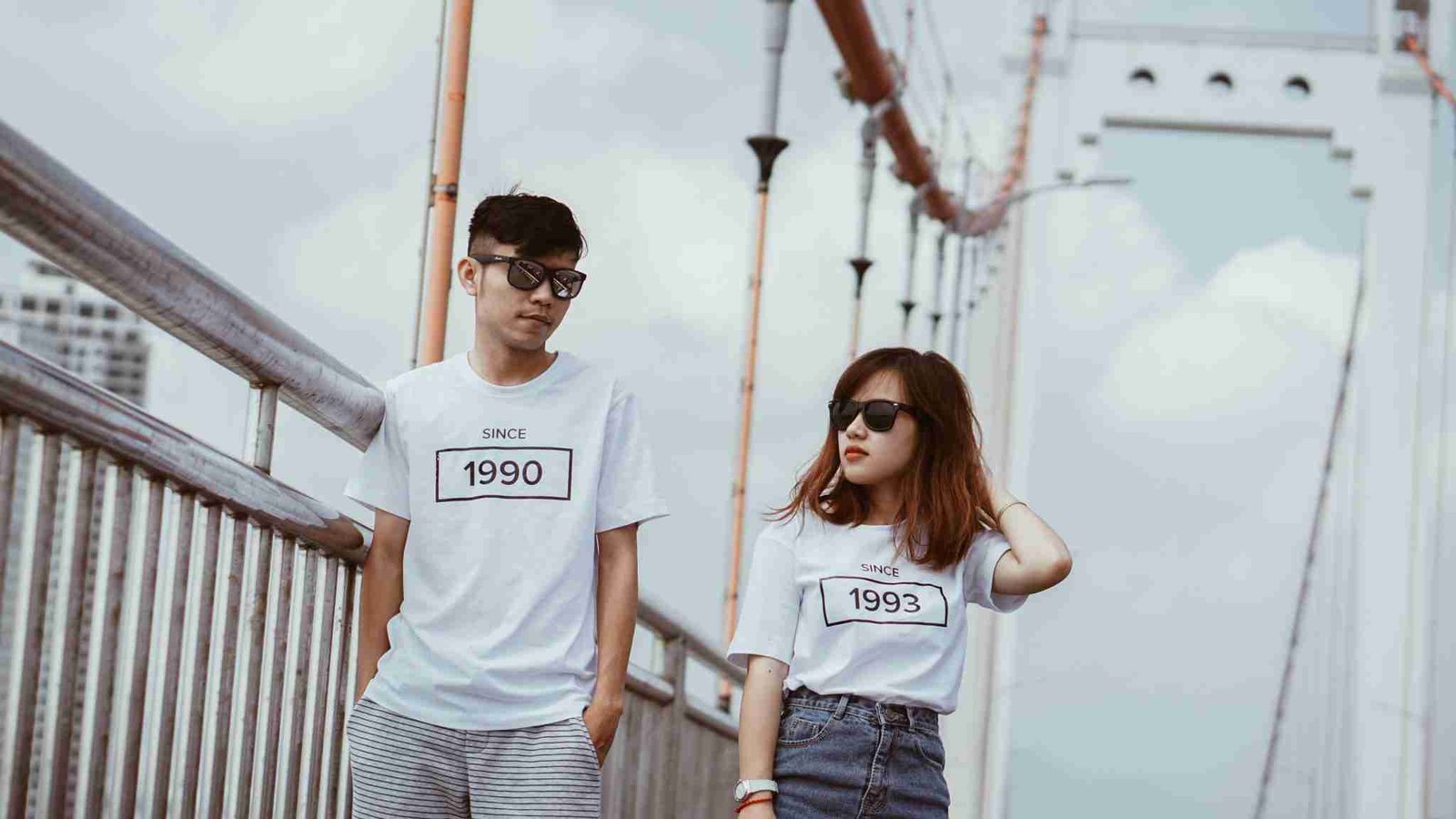 If you have a creative side, you might want to consider print on demand (POD).
This is a great passive income business because once you create and upload your designs, the POD platform will do the rest including printing, delivering and after sales support.
No need for you to buy thousands of t-shirts or other apparel and pay for storage in the hope it sells.
Some of the big POD platforms are; Printful, Printify, Zazzle and Red Bubble. Sign up for free, upload your designs and choose the apparel you'd like your designs on.
Enjoy passive income when someone buys your designs.
6. Rent Out Your Gadgets
Do you have gadgets lying around you no longer use? As a college student I'm sure you like to update to the latest tech gadgets as soon as they come out and may have old ones lying around.
These old gadgets can make you passive income if you rent them out.
One rent-a-gadget platform is Fat llama and they handle everything including promotion, payment and after rent support.
Some popular rental categories that do well are; DJ equipment, photography & film, drones, electronics, musical instruments, scooters and sewing machines.
What could you rent out to make passive income?
7. Drop Shipping on EBay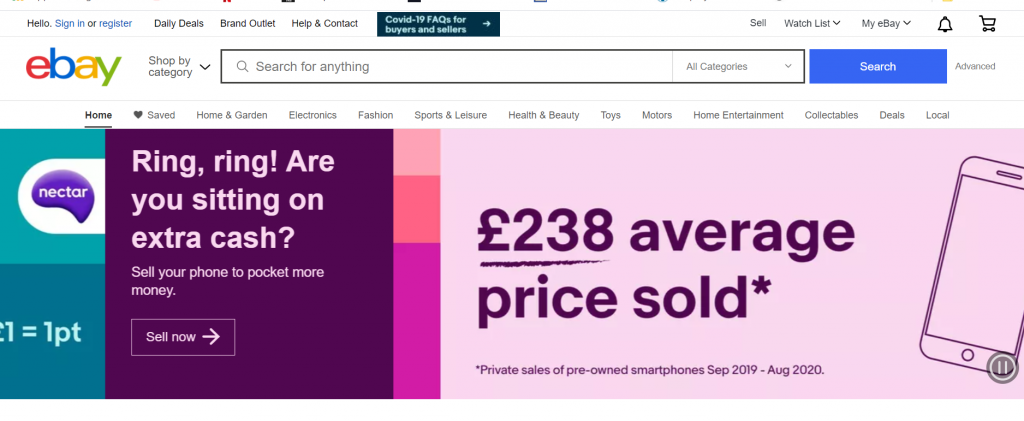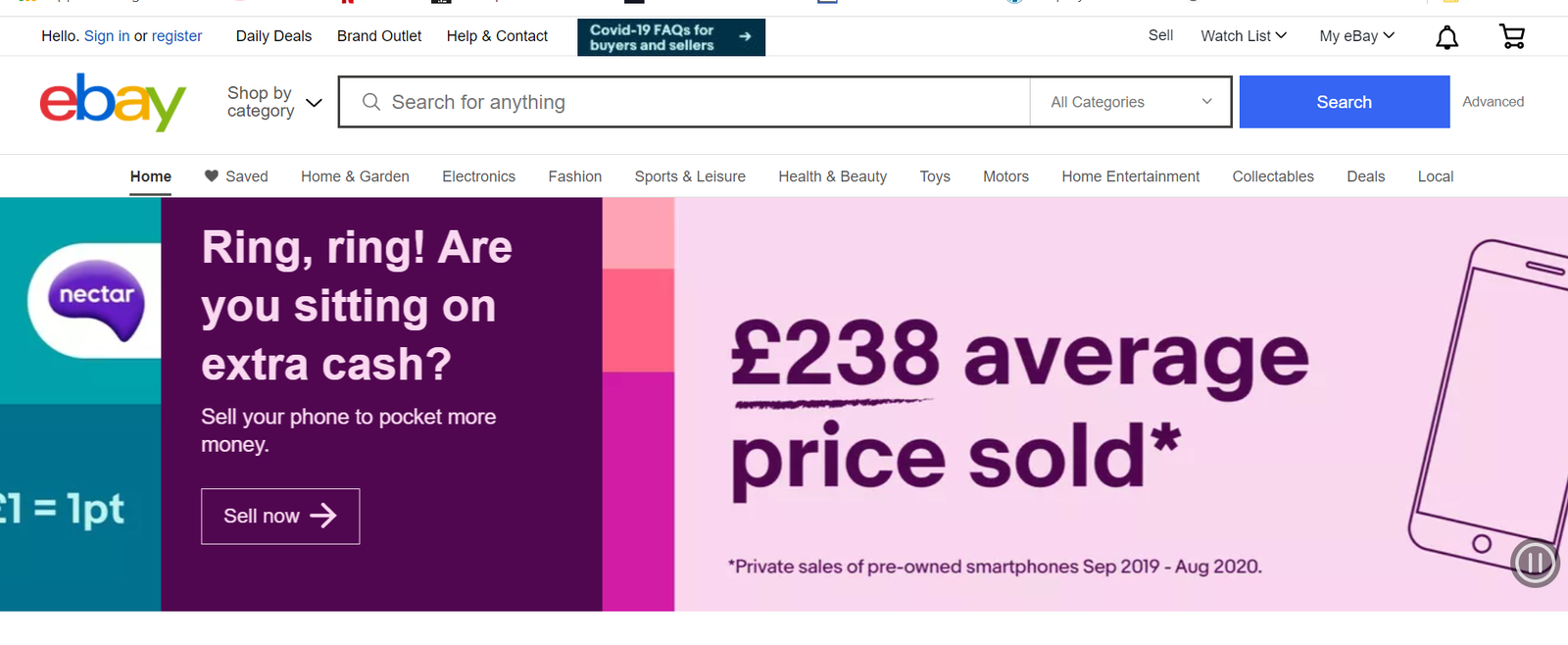 Dropshipping is an extremely simple business model where you find products on a wholesale website at a low price and sell for a higher price on EBay.
To get started, set up an EBay seller account.
Next, you need to find products that will sell. A good idea for this is to use the free tool from Google: Rising Retail Categories.
Here you can filter products by country and date to see which products are selling well. You can also see the top growing queries to see what people are searching for.
This is hugely useful to find breakout and popular products selling well for your EBay store.
8. Sell Your Photos
If you love taking photos and videos, why not sell these to make passive income.
Many bloggers and online business owners needs photos to add to their blogs, websites and social media posts and you could provide them.
Big stock photo platforms like Getty Images, Deposit Photos, Dreamstime, Shutterstock, iStock Photo and many more need to buy new photos all the time.
Once you have sold your photos to multiple sites, you'll make a commission when someone buys. The same photos could sell over and over again giving you a healthy passive income stream.
9. Sell Your Lecture Notes

Have you ever thought about making money from your old college notes? Well, it actually is a thing which many students are taking advantage of.
It's likely you've taken a huge amount of notes during your time at college. Once you've finished with them, you can help other students and make passive income by selling them.
Reputable sites to sell your notes online are; Study Soup, Course Hero, Nexus Notes, Notesale, Notesgen and Notesmate.
Sign up to these platforms and follow the individual instructions for uploading and selling your study notes.
10. Start a YouTube Channel
YouTube is a hugely popular video platform where many savvy entrepreneurs are making money from niche channels.
If you are a student who loves video, why not start your own YouTube channel and share your knowledge with the world.
Once a channel gets enough viewers, you can make money through ads, affiliate marketing and selling your own merchandise.
Some top YouTube channel ideas are vlogging, tech product reviews, fashion and beauty, gaming, fitness and educational. You don't even need to show your face if that scares you – many pros create videos just using slides, images and text overlay.
*Disclosure: I only recommend products I would use myself and all opinions expressed here are our own. This post may contain affiliate links that at no additional cost to you, I may earn a small commission.