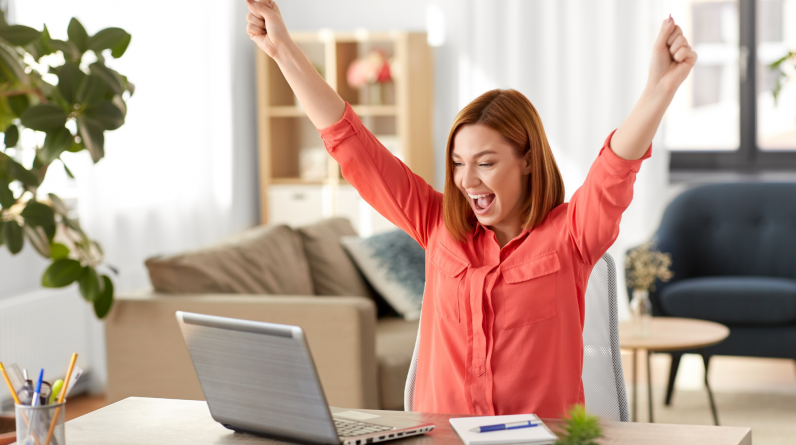 Looking for fun remote jobs that are hiring?
You've probably heard of many common jobs that can be done from home such as website design, teaching English, data entry and virtual assistance.
But, there are many different and interesting remote jobs, you might not know even existed.
While work is still work, with you giving up your time to perform a task, it helps if the job you are doing has an element of fun to it, or is at least interesting.
I'm sure we've all done jobs that we didn't really like just for the paycheck.
But as you get older, you realise life is short! It's a waste of valuable time to spend half your life doing something you don't enjoy.
This is why I've compiled a list of the best fun remote jobs that are hiring, plus what they pay and how to apply.
Overview of the Best Fun Remote Jobs That Are Hiring
Trivia Host
Be a Virtual Friend
Get Paid for Texting
Customer Happiness Officer
Social Media Marketer
Pinterest Manager
Audiobook Narrator
Travel Consultant
Comment Moderator
Virtual Fitness Coach
Virtual Concierge
Answering Questions
Focus Groups
Video Game Tester
Test Websites
---
Want to Make Extra Money Right Now?
---
15 Fun Remote Jobs That Are Hiring Today
1. Trivia Host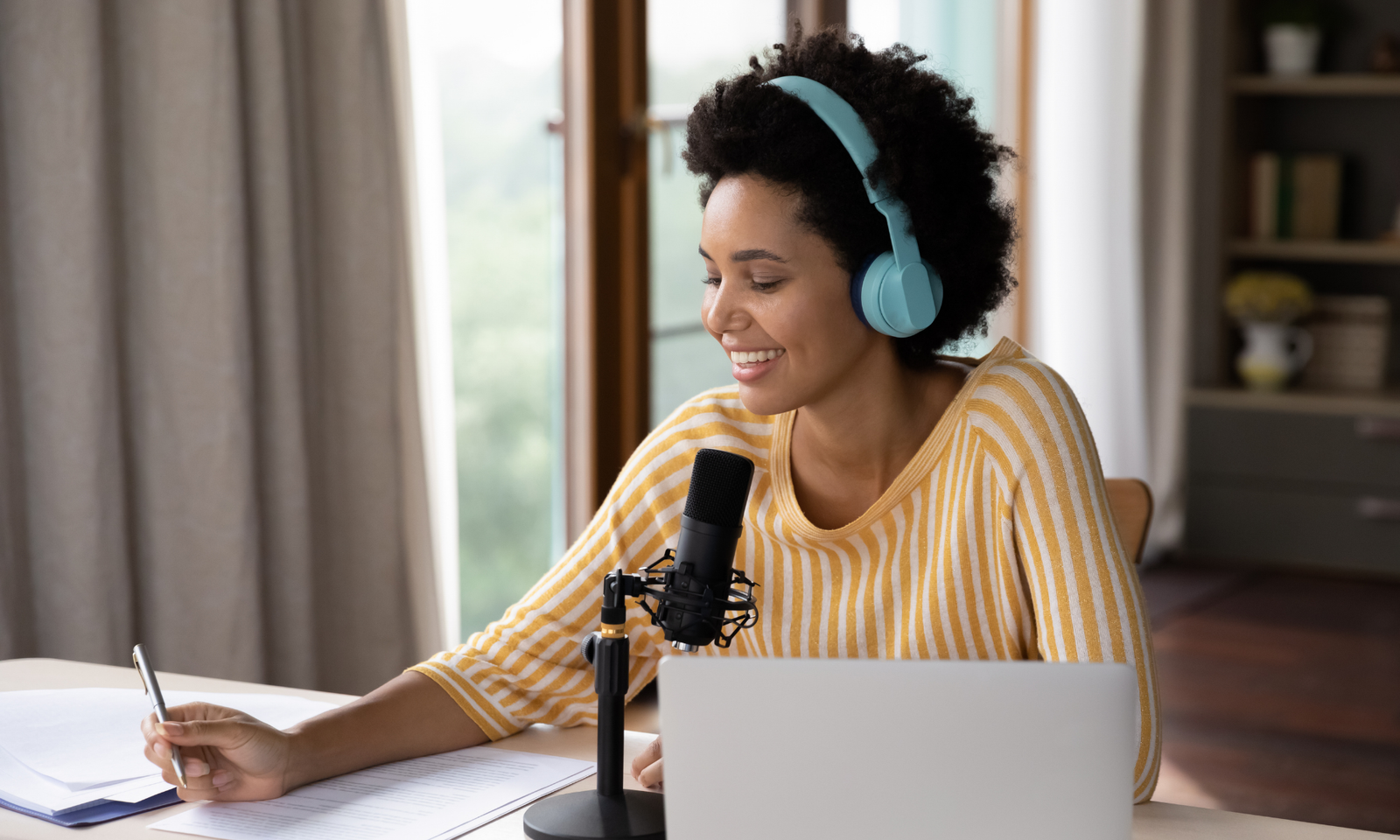 The company Bundle Benefits is an employee experience platform, that allows users to access 1-on-1 small group training sessions, to improve well-being, productivity and engagement.
They need trivia hosts to lead the group activities for kids, teens, adults and employees.
Current job openings range from entry level to management in several divisions.
Open jobs include;
Crafts instructor
Scratch coding instructor
Math instructor
Hebrew instructor
HIIT instructor
Many more…
To apply: Fill out their application process and complete an interview and checks. If accepted, you can onboard and start leading fun, interactive sessions online.
Pay: Undisclosed.
2. Be a Virtual Friend
One of the best fun remote jobs is virtual friendship.
Believe it or not, there are multiple platforms where people go and pay someone to be their friend.
Virtual friend platforms have become extremely popular over the years, with many struggling to deal with face-to-face social situations.
Virtual friends help people out with a range of tasks from chatting on the phone, learning a new skill and even meeting up and showing them around a new city.
Once signed up to a virtual friend platform, you can detail the things you are willing to help out with.
Virtual friend platforms worth checking out include:
To apply: Create your profile, describe yourself and your skills, take a personality quiz, set up your payment details and activate your profile.
Pay: Up to $50 an hour but you can set your own rates.
Further reading: 5 Platforms to Get Paid to Be a Virtual Friend (Up to $50/Hour)
3. Get Paid for Texting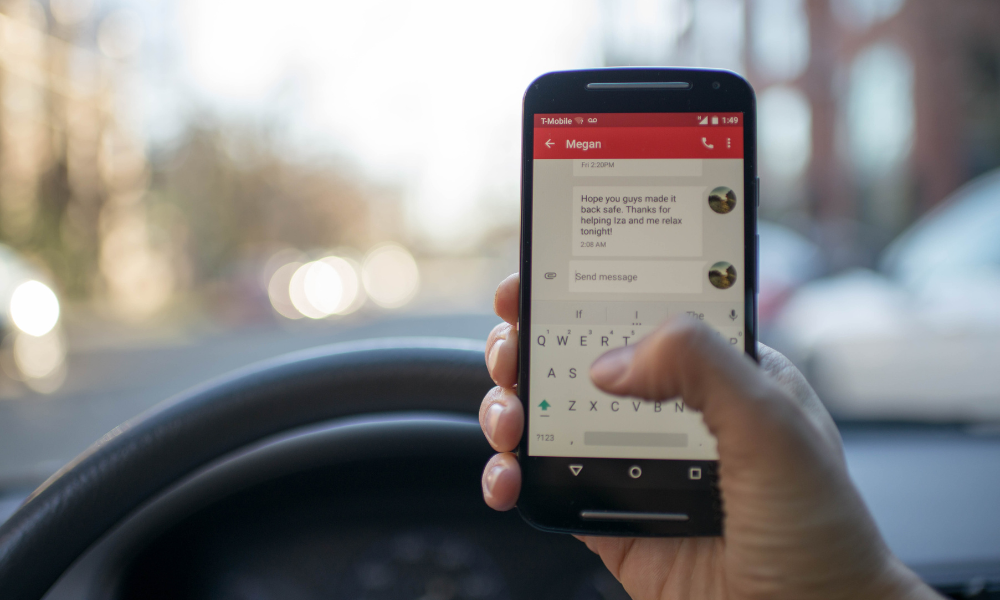 Another simple and fun remote job is texting people for cash.
If you love spending time on your phone, this can be a lucrative side hustle that will pay a few bills. There are different companies that need workers to receive and respond to texts.
Pay varies, either according to the number of texts exchanged, or by the hour.
Some positions require you to chat to lonely guys and others need you to respond to customer requests.
A few text and chat platforms worth checking out include:
To apply: Fill out your details and complete the registration process. Each is different depending on where you apply.
Pay: Will vary depending on the company. But, pay generally ranges from $10 – $60 and hour.
Further reading: Get Paid to Text: 20 Best Platforms 2023 (Up to $60/Hour)
4. Customer Happiness Officer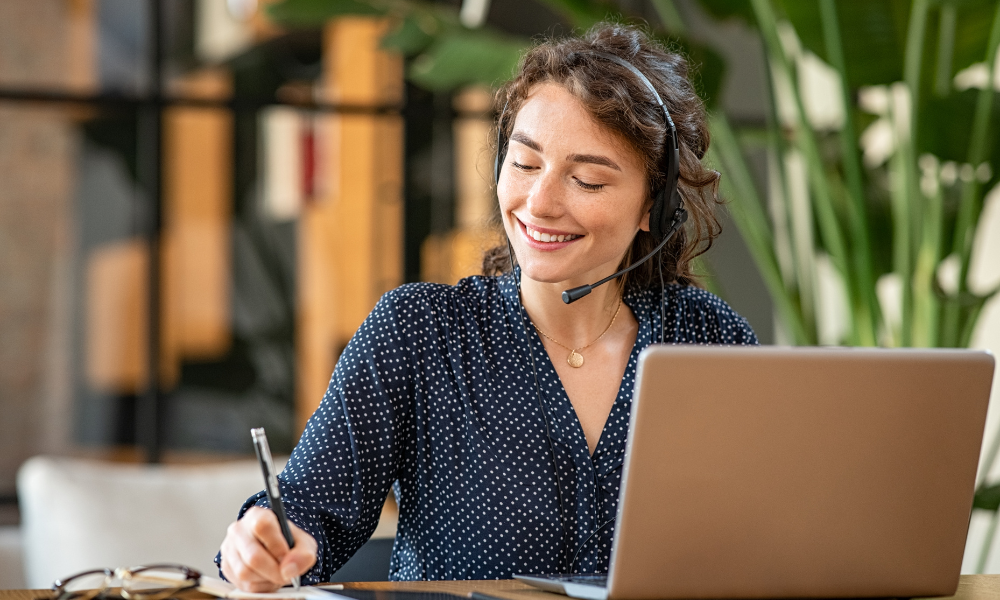 Customer happiness officer jobs are also otherwise known as customer service, customer experience and customer happiness executives.
The job entails making sure the customer has a good experience buying a product or using a service with a particular company.
This fun remote job requires you to be happy, chatty and extremely helpful, making sure the customer leaves the interaction having a good experience.
Many companies hire for these positions because if the customer is happy, they will come back for more.
To apply: Google 'customer happiness jobs' and apply to any that fit your skills. The job requires you to chat over the phone, over social media and reply to emails.
Pay: On average, customer happiness specialists earn $13.90/hour in the US.
5. Social Media Marketer
A social media marketer creates content on different social platforms to boost a company's brand awareness and attract new customers.
This could be on Instagram, Facebook, Twitter, YouTube or any of the others.
A social media marketer can specialise in one or all of these platforms. If you love spending time on social media, this is an ideal fun remote job for you.
Plus, this is an in-demand position, as many businesses don't have time to update their social accounts themselves.
To apply: Make sure you have social media marketing experience or at least have a social account to show that you have grown a large number of followers. Apply to jobs on remote job sites, or email companies directly detailing how you can help grow their social presence.
Pay: The average pay for social media marketers in the US is $21.05 per hour, but will vary depending on who you work for and your experience.
6. Pinterest Manager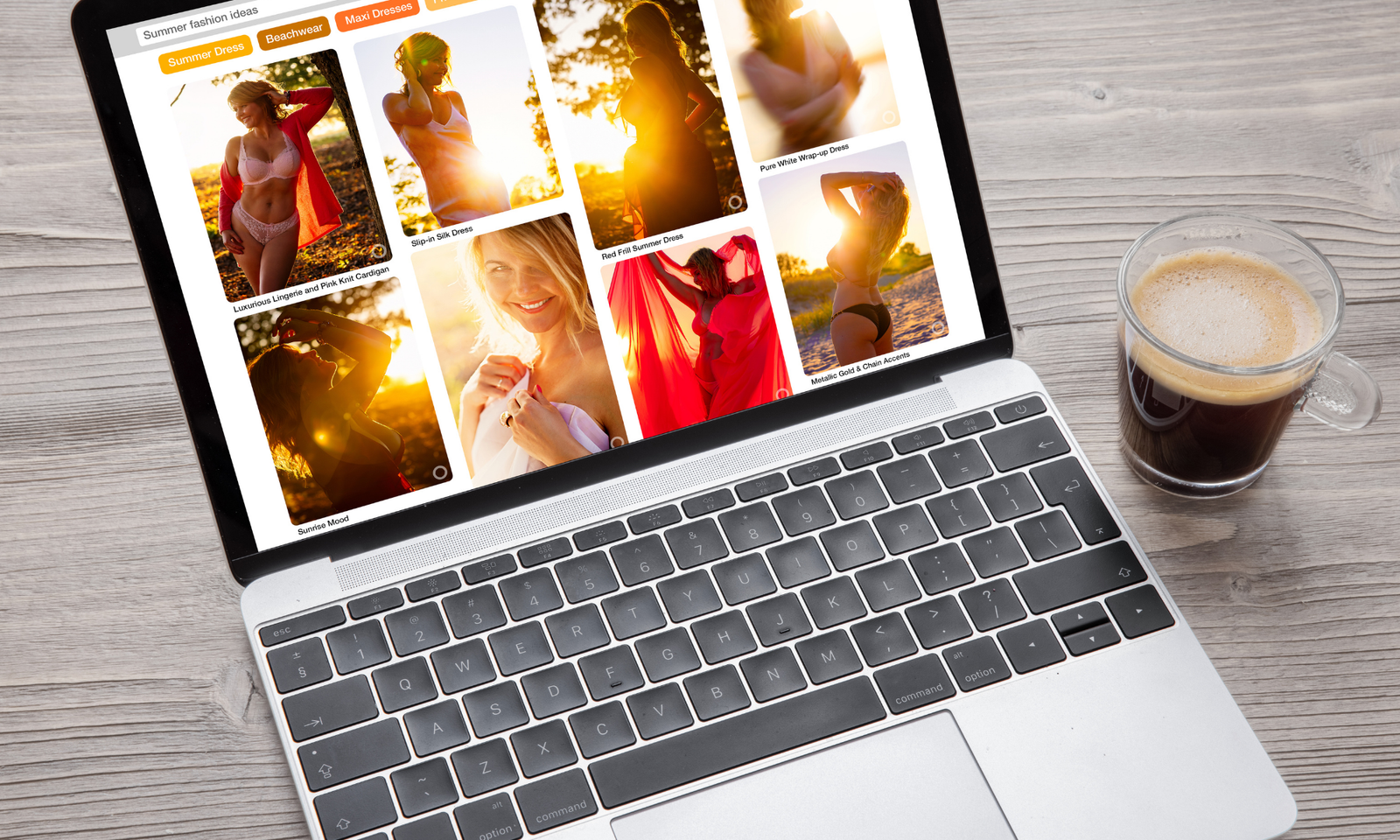 Do you spend hours messing around on Pinterest, saving pins and creating idea boards for your next project?
If so, becoming a Pinterest manager is an ideal fun remote job for you.
The job requires you to set up and/or manage a Pinterest account, create pins, save related pins, create and manage boards and ensure the account continually grows and sends traffic to a business.
Many bloggers and business owners employ Pinterest managers when they don't have time to do the work themselves.
To apply: Google 'Pinterest manager jobs' or reach out to companies directly to see if they need help. Make sure you have some knowledge and experience building and managing a Pinterest account.
If you have built your own Pinterest to be extremely active, this can be how you show you have experience for the job. Otherwise, you can take a free Pinterest marketing course to show you have the right skills.
Pay: Pinterest manager salaries range from $15 to $50 an hour, depending on who you work for.
7. Audiobook Narrator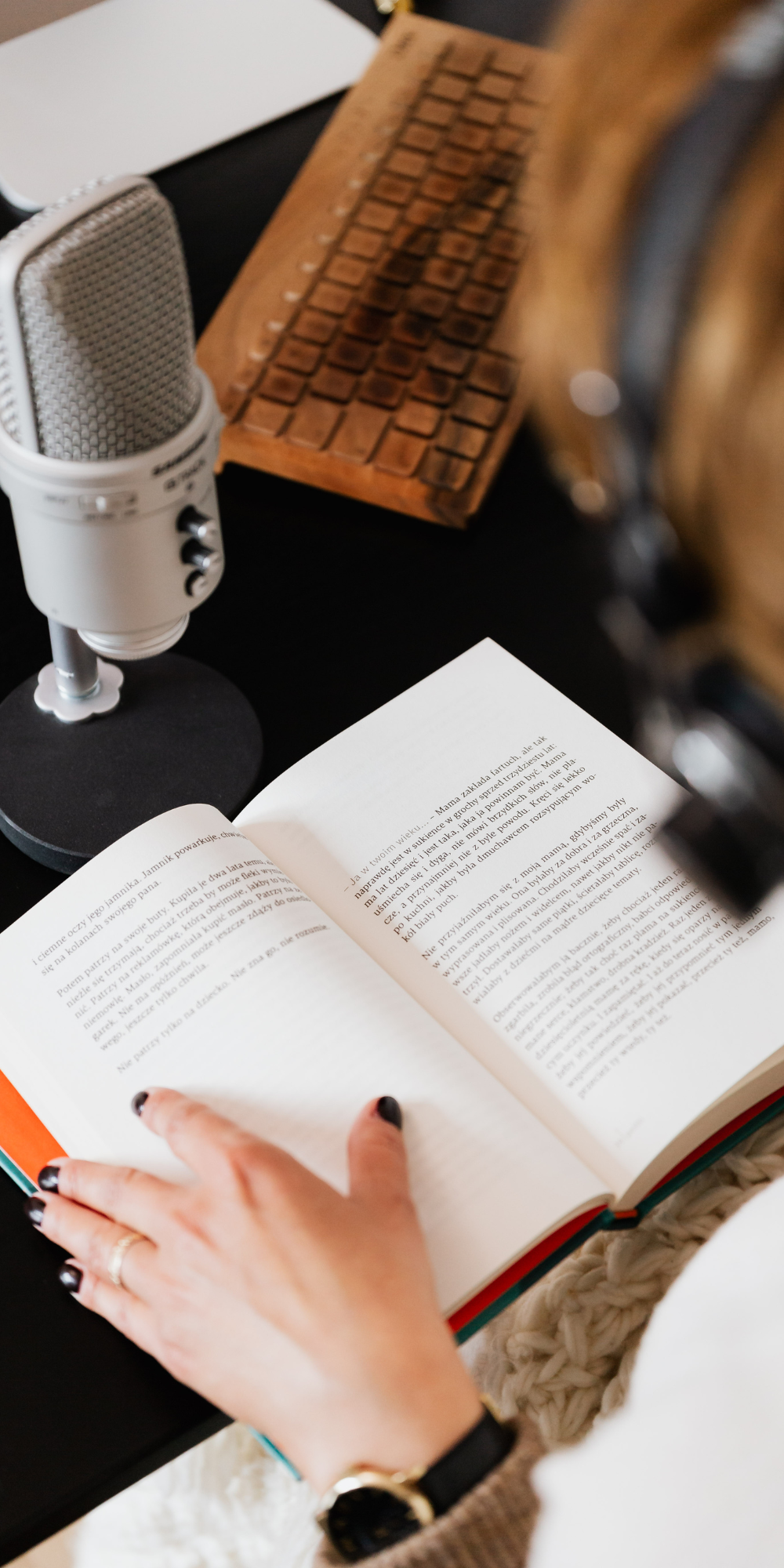 With audiobooks being so popular, audiobook narrators are in-demand.
If you love reading and have an energetic talking voice, this could be an ideal, fun remote job for you.
All you need to get started is a microphone, headphones, a laptop and a quiet space to record in.
You'll need to clearly articulate words and phrases and have the ability to bring characters to life.
To apply: There are many audiobook narration sites hiring now like ACX, Brilliance Publishing and Bunny Studio. While each has a different sign-up process, you will have to upload a voice sample to show what you can do.
Pay: Choose to get paid per audio hour or to receive a 50/50 split of the royalties. Pay ranges from $100 for beginners and up to $500 per audio hour for experienced narrators.
Further reading: How to Make Money Reading Audiobooks: 19 Sites Hiring Today
8. Travel Consultant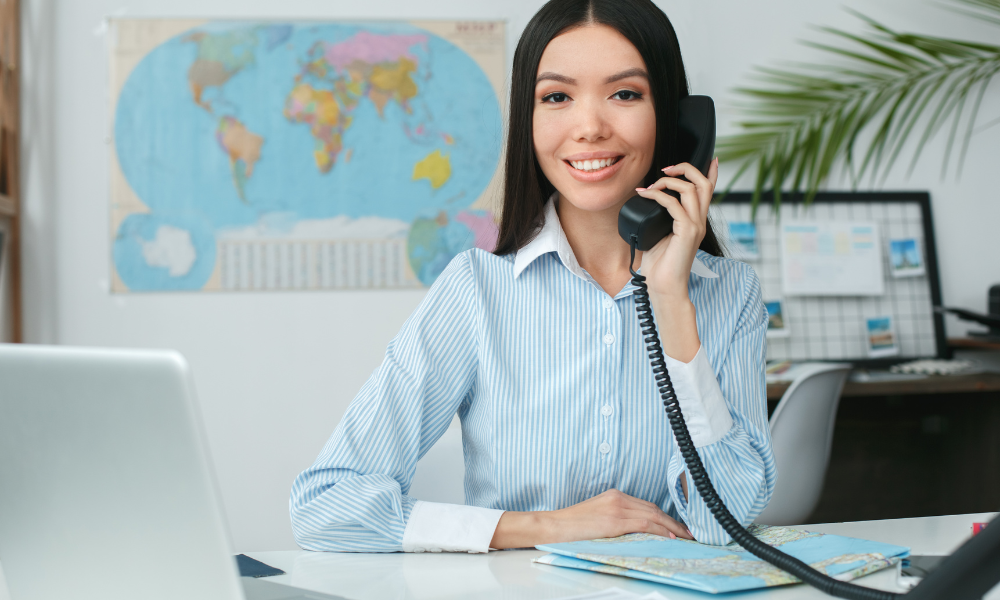 This is a fun remote job where you help people plan their next vacation.
If you love to travel and have expert knowledge, you can guide people to the best deals on hotels and flights. Plus, advise on the best local attractions and restaurants not to miss.
While travel consultants used to just be in-store, now, virtual travel consultancy has become more common.
Companies offering remote travel agent jobs include:
To apply: Sign up and add in your experience and any relatable qualifications. Search through the jobs section and apply for remote travel consultant jobs.
Pay: Pay ranges from $15 – $25 per hour, depending on who you work for.
9. Comment Moderator
Comment moderators have to read through comments on a website or forum and delete anything that is inappropriate.
The job may require you to take note of repeat offenders and ban them if their behaviour continues.
A comment moderator may also be asked to take note of the questions people ask.
This is valuable information for a business, helping them to improve their products and services.
To apply: Comment moderator jobs can be found on the big remote job sites. Or you can set up a profile on Fiverr or Upwork, offering comment moderation services for a fee.
Pay: Comment moderator jobs reportedly pay from $13 to $15 per hour.
10. Virtual Fitness Coach
Are you full of energy and always found down the gym each day?
Do you know the difference between a hamstring curl and a bicep curl? If this sounds like you, virtual fitness coaching is the perfect fun remote job for you.
Virtual trainers do the same as trainers in the gym – design fitness programs and help people reach their unique fitness goals.
Workout programs can be designed on apps such as Trainerize and TrueCoach, allowing your client to access them anywhere.
To apply: Online fitness coaching jobs are generally freelance. If you have clients in the gym already you can sign them up. If not, start building an online presence on Instagram showing your workouts and people will start asking for your help.
Pay: Can set your own rates. Some online PTs charge a monthly retainer, or you could sell one-off fitness and nutrition programs.
11. Virtual Concierge
A virtual concierge assists hotel guests in booking services, making reservations and booking transportation.
In addition, they may be asked for recommendations for the best places to visit, or where to buy something for example.
Some virtual concierge companies hire people in certain cities because they have the best, insider knowledge of what's going on.
It helps if you've worked as an in-house concierge to get this type of work.
To apply: Fill out your details on Capitol Concierge and submit the background check. Wait to see if you're accepted for the position.
Pay: The average hourly pay for a virtual concierge is $14.76 according to Payscale.
12. Answering Questions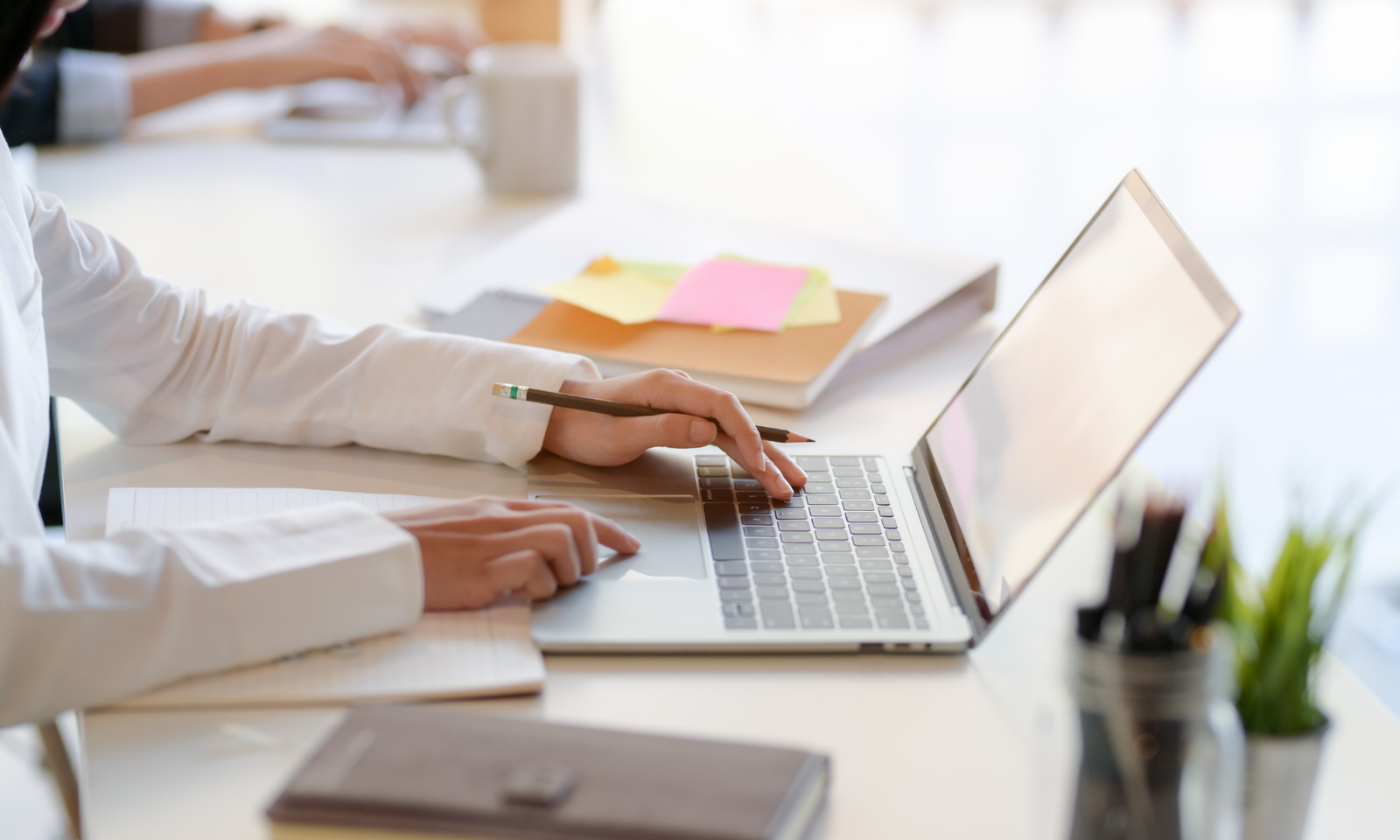 Do you have in-depth knowledge of a subject? Are you that person who always has the answers in a pub quiz?
If you answered yes to one or both of these, answering questions for money is a possible career option.
Sites such as PrestoExperts, StudyPool and Experts123 need professional people to answer questions for the public and students.
Each platform pays you to leave quality answers and if they're good, you can earn a decent amount of money.
To apply: While each site works a little differently, most will ask you for your general details, proof of expertise and payment details.
Pay: Pay will vary and some pay per question answered or for the amount of time you spend answering a question via phone or live chat.
13. Focus Groups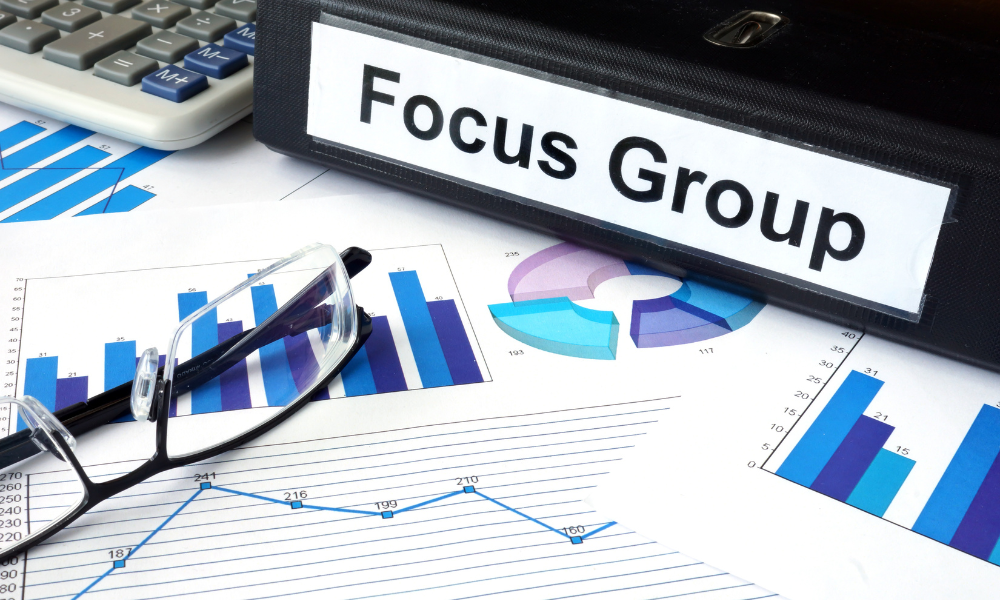 Taking part in focus groups is a fun remote job anyone can do.
Companies want the general public's opinion about their products and services and will pay someone to get them for them.
Apply to be a part of focus group platforms like:
Once you've signed up, you'll be contacted when a focus group fits your persona. For example, some might only want 40-year-old women and some might need men who have lost a job recently.
Many focus groups are held in person, but some are held online via video chat.
To apply: You will be asked to fill out your personal details so you can be matched with the right focus groups.   
Pay: Pay ranges from $50 up to $400 depending on who you work for.
14. Video Game Tester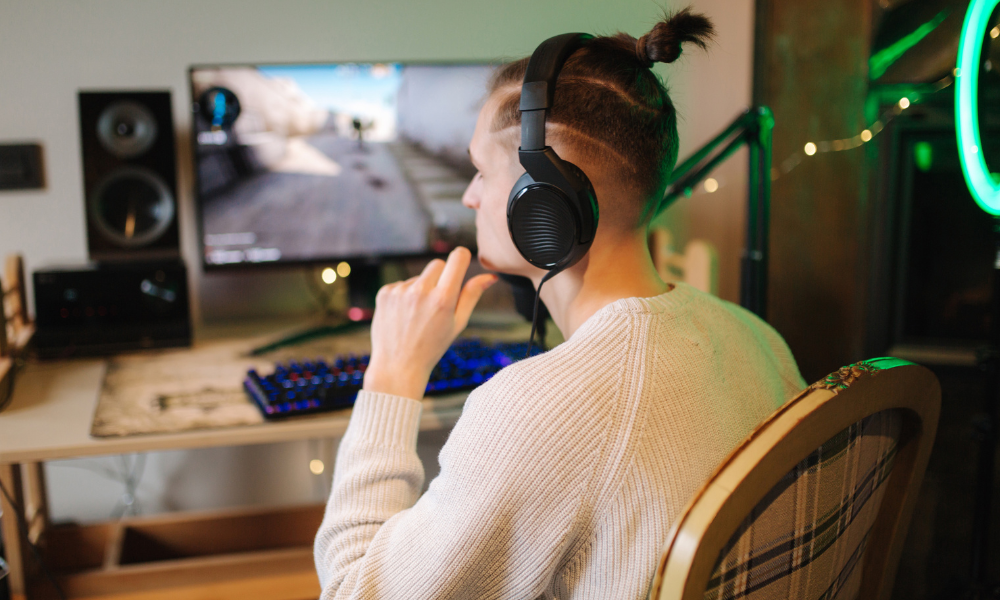 If you love playing video games for hours on end, why not get paid for your time?
Video game testers are asked to play a new game, note down what they do or do not like, detail how the controls feel and mention if they find any glitches.
While it sounds fun, you may get stuck playing a game you don't actually like. But, the upside is, you'll get to try out games before they reach the mass market.
To do this job well, you'll need a good knowledge of how video games work so you can give great feedback.
To apply: Google 'games tester' jobs and apply to any that fit your skills.
Pay: Game testers get paid from $22.49 up to $30.61 per hour, depending on experience.
15. Test Websites
If testing games is not your thing, how about testing out websites?
Website testing is one of the best fun remote jobs, anyone can make money from.
This role requires you to scroll through different websites and perform simple tasks while talking about your experience.
Companies pay people to do this, so they can learn about the user-friendliness of their site and where they need to make improvements.
All you need is a laptop with good internet speed, basic internet knowledge and a decent computer microphone.
Platforms like UserTesting and Userlytics are good places to start applying for website testing jobs.
To apply: Click on the 'become a tester' tab and take the qualification test. Once accepted, you'll receive an email when testing jobs are available.
Pay: The average pay for website testers in $10 per test which lasts around 20 minutes.
What is Remote Work?
Remote work is a style of work that is done outside of the traditional office environment.
Instead of commuting to a workplace each day, remote workers do their job from home, in a coffee shop or anywhere with a fast internet connection.
Work at home jobs have become popular, due to the fact people can have more flexibility with their schedule and be location independent if they wish.
After the pandemic, many companies have carried on letting employees work remotely full-time and part-time.
What Do Remote Employees Do?
Remote employees are hired to fulfil a certain job role from home.
Because the job is working from a computer, not all jobs are able to be done remotely. Each remote job will have a certain set of responsibilities and daily tasks.
Common remote work roles include:
Customer service
Freelance writing
Proofreading and editing
Website design
Administrative assistant
Call centre representative
Digital marketer
SEO specialist
Virtual assistance
IT consultant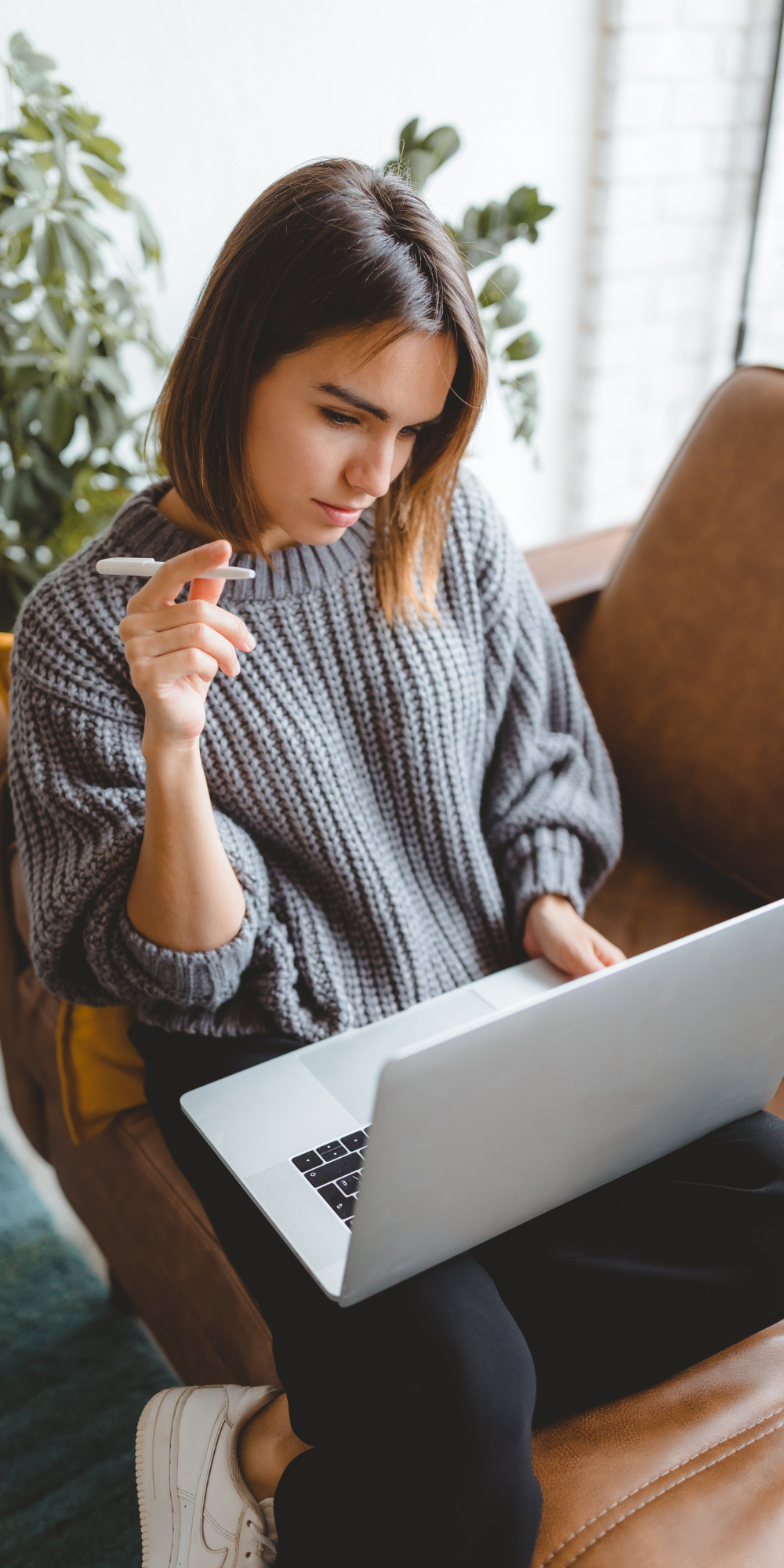 What is the Easiest Fun Job to Do Remotely?
Being a virtual friend and getting paid for texting are two of the easiest fun remote jobs.
Virtual friendship requires you to chat and hang out with someone and occasionally take part in fun activities such as cooking or watching a film.
You can choose what you are comfortable doing as a virtual friend, meaning you can choose any fun activities you like!
Getting paid to text is another easy, fun remote job. Texting is what you do most days anyway, so why not get paid for it.
What is the Highest Paying Fun Remote Job?
One of the highest-paying fun remote jobs is taking part in focus groups.
Certain focus groups will pay up to $400 for an hour of your time. However, the majority pay $50 – $100, which is still very good pay for just giving your opinion.
Video game testers also get paid very well. They can earn up $30+ an hour if they have experience.
Starting a virtual personal training business can also pay well. You can set your own rates which could be $100 – $200 or more, per person, per month.
Which Fun Remote Job Will You Apply For?
There are many interesting remote jobs that'll make the work day fly by while you're having fun.
If you're looking for something simple to get started with, try out website testing or focus groups.
Both can be done by any person even with minimal experience and training.
Some fun remote jobs such as comment moderation and being a customer happiness officer are easy to get but will likely have a lot of competition for these roles.
But, at the end of the day, which fun remote job you apply for is down to you.
My advice is to apply for multiple at a time to give yourself a greater chance of success.
Final Thoughts on Fun Remote Jobs Hiring Today
As you can see, there are many fun remote jobs out there. Not all will be right for you, but apply to the ones you feel fit your lifestyle and skillset.
And this list is not exhaustive – thanks to the internet, there are hundreds of different remote jobs out there.
For further inspiration, check these articles:
*Disclosure: I only recommend products I would use myself and all opinions expressed here are our own. This post may contain affiliate links that at no additional cost to you, I may earn a small commission.
Summary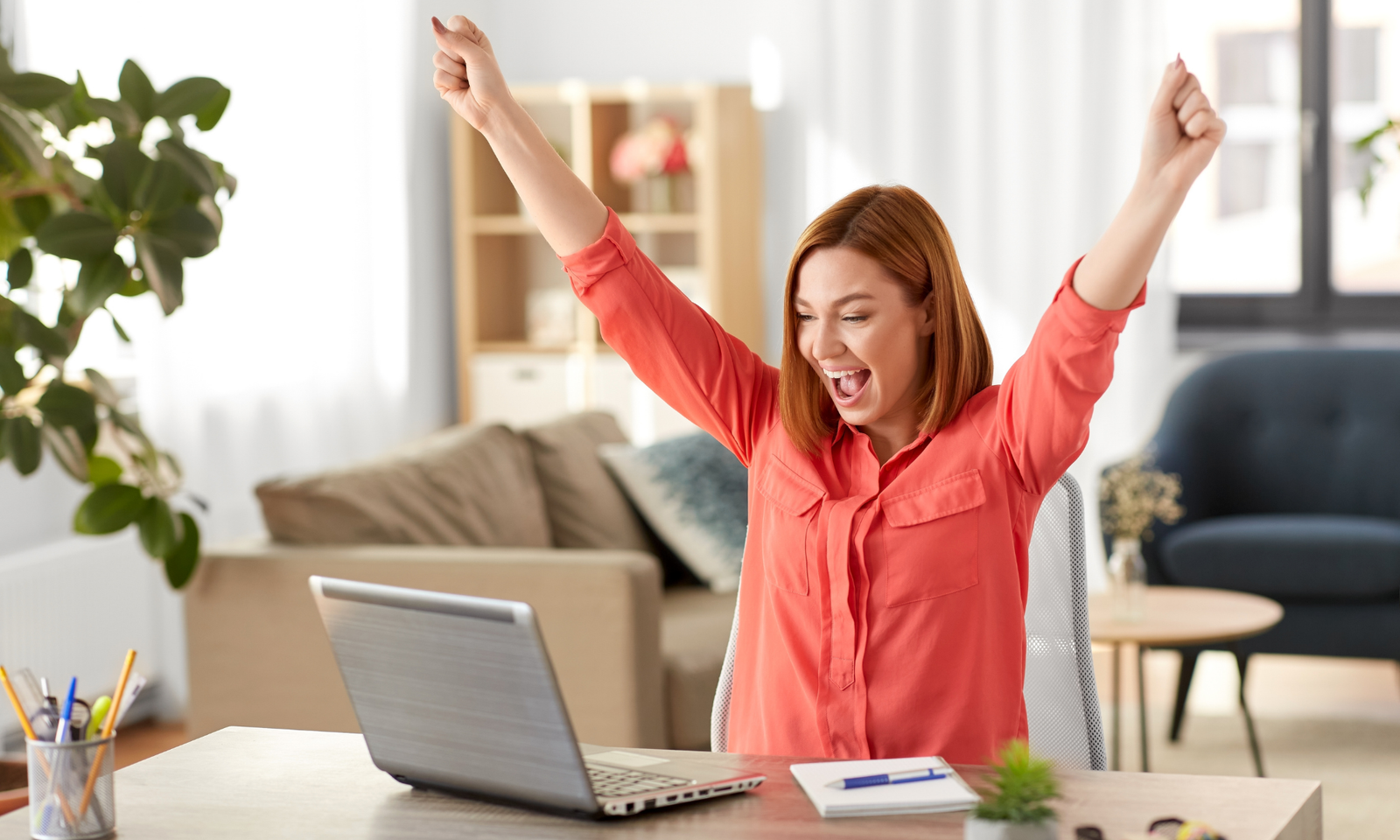 Article Name
15 Fun Remote Jobs That Are Hiring (Interesting Ways to Work from Home)
Description
15 Fun Remote Jobs That Are Hiring (Interesting Ways to Work from Home).
Author
Publisher Name
Publisher Logo