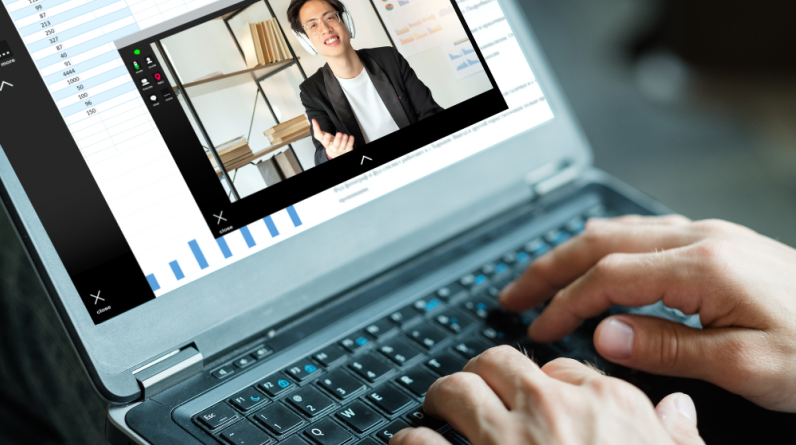 Last Updated on September 4, 2023 by Katie
Thanks to the abundance of social media platforms, forums, message boards, blogs and chat rooms, online chat moderator jobs are also in abundance.
This type of work involves moderating these online communities to remove offensive content, settle disputes and deal with any individuals that break community rules.
If you love to spend time on social media and online forums chatting to people, this type of work could be ideal for you.
Online moderation jobs usually have little barrier to entry and will just require you to have strong internet, a computer and the ability to navigate different message boards, forums and social media platforms.
So, if you're looking for a simple way to work at home, read on to learn about legitimate online chat moderator jobs hiring today.
And, if you love chatting, check out how to get paid to give advice online.
Overview of the Best Online Chat Moderator Jobs Hiring Today
Quiip
Yelp
Mod Squad
Crisp Thinking
Khoros
Live World
Baby Center
Zynga
com
E-Moderators
Cloudworkers
MindSource
Labroots
Wachsman
JobVite
The Social Element
ICUC Moderation
Tombola
CrowdSourcedExplorer
AviaGames
Tik Tok
Facebook Moderator
99 Dollar Social
Upwork
Fiverr
---
Want to Make Extra Money Right Now?
Acorns: Get a free $10 just for signing up and start saving for your future. Your spare change is invested for you by experts. No investment knowledge is required! Join Acorns Now.
Survey Junkie: Earn easy money by taking surveys and giving your opinion on new products. Make up to $3 per survey and cash out quickly. Join Survey Junkie now.
---
25 Best Online Chat Moderator Jobs Hiring Today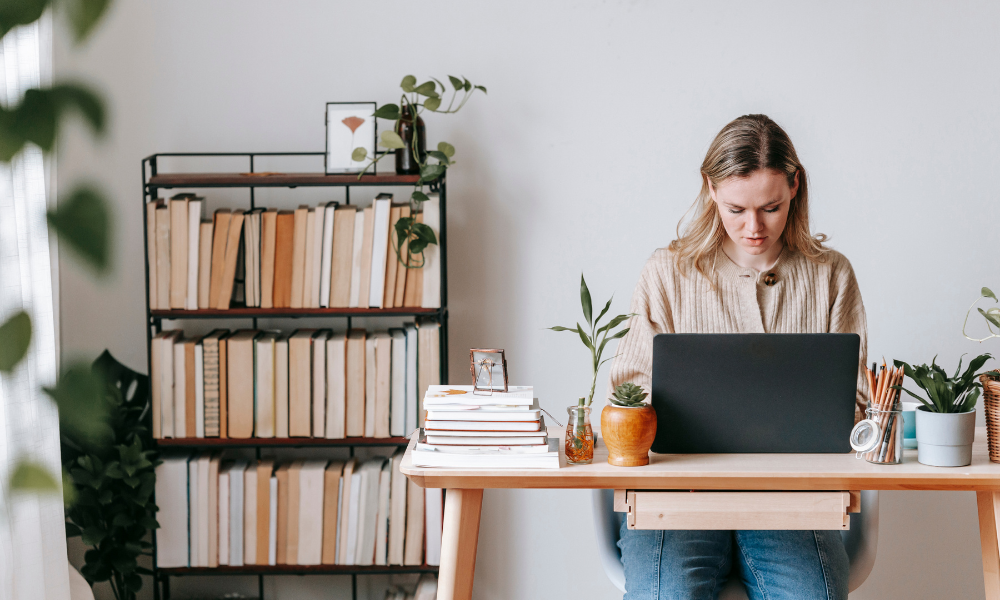 If you're looking for legit chat moderator jobs that require no experience, the good news is that there are many opportunities.
Community moderators, chat moderators or ''Mods'' as they're sometimes known, are hired by the owners of blogs, forums, chat rooms or social media platforms.
The work is done through the company website or forum platform and can usually be completed solely via typing (no talking on the phone required!).
This makes content moderation one of the best online jobs for introverts.
Read on to learn more about online chat moderator jobs from home hiring now.
1. Quiip

Quiip is an Australian-based company that helps businesses manage their online communities and brand reputation.
They hire community managers, called ''Quiipees'' who are Australian, or that have a valid Australian work permit.
To be considered for online chat moderation work, you'll need to send in your resume with a cover letter.
Jobs listed on their site include:
Social media and online community manager
International social media and online community manager
Social media and online community strategic consultant and trainer
Social media and online community team lead
Requirements: Australia based. Minimum 2 years' experience in social media and/or online community roles.
Apply here: Quiip Jobs Page.
2. Yelp

Yelp is a massive platform where people can go to rate local businesses such as restaurants, contractors, bars, gyms, auto services and more.
To ensure the content stays safe and fair, they hire content moderators that are based in different cities.
Take a look at their careers page and you can filter available jobs by category, hire type and country via the left-side panel.
Requirements: Mods are hired depending on location. Keep an eye out on the careers page to see what's available in your area.
Apply here: Yelp Careers Page.
3. Mod Squad
Mod Squad supports a range of different platforms across the globe.
The main services they offer include:
Content moderation
Customer support
Trust and safety services
Community management
Social media support
They are always on the lookout for new ''Mods'' to join their crew.
The work allows you to work remotely, set your own schedule, pick your own projects and work around a day job if that suits you.
Requirements: Fill out your details and send in your resume. Must sign a non-disclosure agreement.
Apply here: Join the Mods.
4. Crisp Thinking

Crisp Thinking offers some of the best online chat moderator jobs you can do from home.
The company has been around since 2005 and now is a leader in helping companies identify and mitigate risks in the online world.
Their online moderator roles are called ''Risk Detection Specialists.''
They also hire software developers, software engineers and marketing managers.
Requirements: Excellent Google Suite and Excel skills. Good understanding of social and online communities.
Apply here: Crisp Thinking Careers.
5. Khoros

Khoros is a digital customer engagement platform that helps businesses manage their online communities.
They work with some big brands such as Zoom, Virgin and Google and they regularly hire new chat moderators, even with no experience.
Pay is reportedly $16 – $21 per hour and they have won awards for being one of the best places to work in Austin and the Bay Area 2022.
Requirements: Experience working with community forums or social media management.
Apply here: Khoros Careers.
6. Live World
Live World is a digital agency that specializes in social media and content moderation for a variety of industries.
They have been a remote workplace for over 26 years and 57% of their employees have been with them for 5 – 20 years.
The different career opportunities at Live World include:
Social media agent
Software engineer
Art director, freelancer
Pay is reportedly $7.50 – $20 an hour, depending on your experience.
Requirements: Min 18 years of age, US resident. High speed internet access and telephone access for training. 2 – 3 years' experience of online moderation and/or social media. Flexibility to occasionally work evenings and weekends.
Apply here: Liveworld Careers.
7. Baby Center
Baby Center is an online parenting resource aiming to build a world of healthy pregnancies and confident parents.
They have a website and app that attracts over 34 million users every month across the globe.
The platform has a range of online communities and forums that uses professional moderators to enforce their community guidelines.
Requirements: Knowledge of parenting and pregnancies. Ability to navigate online forums.
Apply here: Jobs Baby Center.
8. Zynga
If you're still interested in the best online chat moderator jobs hiring today, it's worth taking a look at Zynga.
This platform is a leader in interactive gaming and is available in over 175 countries.
They need work-from-home chat moderators to keep their Zynga communities safe.
Requirements: Based in the US and have some experience of working with online moderation and/or social media.
Apply here: Zynga Job Openings.
9. Ask.com

Ask.com was initially launched in 1996 and was first known as Ask Jeeves.
It offers a simple ask-and-answer service, giving answers to any burning question you might have.
They regularly hire content editors to proofread answers and community social media moderators, to keep social content spam free.
Requirements: Strong communication skills and MS Office proficiency. 1 – 2 years related experience.
Apply here: Ask.
10. E-Moderators

E-Moderators is another top place to find online chat moderator jobs hiring today.
Working as a moderator for this company allows you to:
Choose your own hours
Earn a competitive salary
Work wherever and whenever you want
They offer progressive pay, which basically means that the more messages you write, the more you'll earn.
Do be aware though, that work with E-Moderators is based on adult chat social networks.
Requirements: Wi-Fi, laptop and a bank account.
Apply here: E-Moderators application.
11. Cloudworkers

Cloudworkers is currently hiring motivated and dependable chat moderators.
The company was founded in 2005 and has now grown into one of the largest chat moderation companies worldwide.
The benefits of working for Cloudworkers include:
Choose when and where you work
Regular income and long-term employment opportunities
Professional growth and development
The work includes text-based online chats across multiple social media community platforms.
You'll be expected to create an engaging and imaginative experience for customers by building rapport and long-lasting relationships.
Requirements: PC or laptop with stable internet. Openness to adult dialogues.
Apply here: Cloudworkers application.
12. MindSource
MindSource hires content moderators and reviewers that live in the US and have the ability to get to an office location in Cupertino to conduct studies.
To get this job, you'll need to be a quick learner, have an eye for detail and be highly organized.
Pay ranges from $22 – $27 an hour + benefits.
Requirements: Bachelor's degree in a relevant field.
Apply here: MindSource Job Application.
13. Labroots

Labroots hires virtual event moderators that can communicate and show professionalism on camera.
The ability to talk with people and have knowledge and/or experience in the science industry is also a plus.
A virtual event moderator's responsibilities include:
Moderating virtual presentations
Attend training with staff and speakers
Attend and moderate pre-recordings
Attend and moderate live broadcasts
Requirements: Bachelor's degree in science or a relevant field. Knowledge of life science or medical fields. Strong verbal skills and on-screen presence. PC with stable internet.
Apply here: Virtual Event Moderator application.
14. Wachsman
Wachsman is a strategic communications company that often hires online chat moderators.
They recruit staff from the following locations:
London
Dublin
Singapore
Geneva
Toronto
United States
Wachsman community moderators are expected to set up bots and channels on Discord and Telegram, respond to questions concisely and resolve any issues that arise.
Requirements: 3+ years in chat room moderation, 3+ years in customer service, prior experience with crypto and blockchain, strong written and verbal skills and good conflict resolution skills.
Apply here: Wachsman Community Moderator application.
15. JobVite
JobVite is a recruitment company that connects businesses with talented workers.
They have a regularly updated job page where you can often find customer service and content moderator work available.
Most of the jobs are only available to those living in the US or Canada and you can set up job alerts so you never miss out on a new job posting.
Requirements: Depends on the company you apply for.
Apply here: JobVite Careers page.
16. The Social Element

The Social Element is a global social media agency that creates genuine human connections for brands.
The company has been established for a long time and has worked with many big businesses such as Lego, HBO, Smirnoff and Toyota.
Working for this company, you can enjoy being fully remote, have your birthday off and 33 days of holiday a year and benefit from well-being support.
Requirements: Laptop and reliable internet. Experience with social media and/or content moderation.
Apply here: The Social Element job page.
17. ICUC Moderation

ICUC is a social media management agency that specializes in community management.
They've been in the business for over 20 years and have worked with big names such as Sony, Macy's, Starbucks and Air Canada.
Working for ICUC gives you the freedom to work casually or full-time, work from anywhere and you can enjoy advancement opportunities.
Requirements: Not stated.
Apply here: ICUC Social careers.
18. Tombola

Tombola is a bingo site that regularly hires online chat moderators from the UK.
Moderator positions are usually given to those living in the North West of the United Kingdom so they can easily travel for training at their headquarters.
To apply, submit your application through their website and a Talent Acquisition Manager will contact you if you're considered for the role.
Requirements: Unknown.
Apply here: Tombola Jobs page.
19. CrowdSourcedExplorer
CrowdSourcedExplorer is a platform that allows locals to answer questions given by those visiting their town or city.
If you love travelling and discovering new places, working as a content moderator here could be the ideal job for you.
The work involves you screening comments for spam, vulgarity and relevance.
And, the benefits include working from wherever you want and how much or as little as you want.
Requirements: Unknown.
Apply here: Email your resume to jobs@CrowdsourcedExplorer.com.
20. AviaGames

AviaGames is a social media global competition platform where millions of players get together to enjoy tournaments and win prizes.
They often hire chat moderators to look after their gaming community.
Keep an eye on their careers page to see when job opportunities arise.
Requirements: Unknown.
Apply here: AviaGames career page.
21. Tik Tok
Tik Tok offers some of the best content moderator jobs that hire from many different countries.
If you didn't already know, Tik Tok is a massive video streaming site where anyone can upload their own content.
Online moderators are needed to ensure content is free from hate speech, violence, extremism, animal cruelty and anything that exploits or endangers children.
Requirements: Read and write English fluently. Ability to work shifts. Experience using video platforms.
Apply here: Tik Tok careers.
22. Facebook Moderator
Another way to find online chat moderator jobs is to reach out to the owners of Facebook groups and communities.
Large Facebook group owners often need help managing and moderating comments and messages and you can be that person.
Requirements: Depends on each individual group.
Apply here: Search Facebook groups.
23. 99 Dollar Social

99 Dollar Social offers affordable social media management for small businesses.
They help with content creation, strategy, posting and moderation.
Requirements: Dependent on your role.
Apply here: 99 Dollar Social job page.
24. Upwork

Upwork is a freelancer platform where all different types of jobs get posted.
If you're looking for the best online chat moderator jobs, it's definitely worth taking a look here.
To get online moderator work, you'll need to set up a profile on Upwork detailing the service you offer and any experience you have.
Then, you can search for moderation jobs and apply to any that suit your skills.
Do be aware though, that many applications will be sent for each job so you need to make yourself stand out and be persistent.
Requirements: Depends on the role you apply for.
Apply here: Forum moderator jobs.
25. Fiverr
Fiverr is another massive freelancer marketplace that works a little differently to Upwork.
On Fiverr, you have to set up a profile offering to provide chat moderation and then wait for someone to order your service.
On Fiverr, I saw many sellers offering:
Discord moderation services
Facebook community manager services
Moderation for Zoom sessions
Content moderation
Twitch stream moderation
As you can see, there are many different types of chat moderation services you can offer.
Requirements: Experience with using chat rooms and forums and/or social media.
Apply here: Sign up as a Fiverr seller.
What Does an Online Chat Moderator Do?
Have you ever seen offensive comments on social media or in a forum?
These will usually get removed by an online chat moderator who'll then reprimand the guilty party.
Every social media platform, chat room and forum will have its own set of guidelines, that users have to adhere to.
To ensure everyone is safe and follows the rules, moderators are employed to keep an eye on everything.
When someone breaks the rules, the moderator will issue a warning. And a rule of thumb is – three strikes and you're out, although each site will have its own set policies.
Here are a few of the basics tasks you may be asked to do as an online chat moderator:
Answer Questions
When new members join a group, chat room or discussion board, they may have questions.
Answering these questions is a task completed by the online moderator.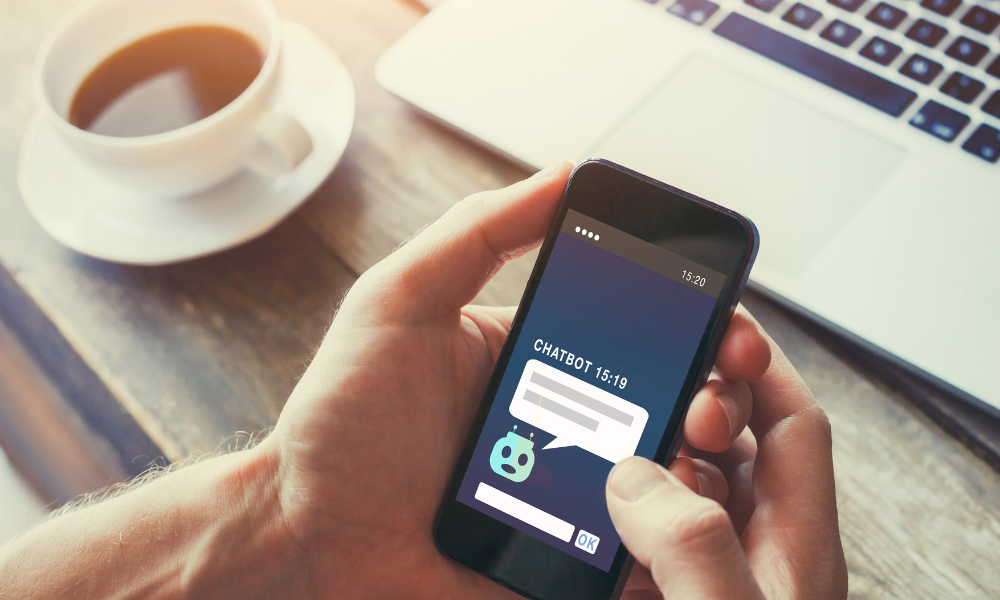 Respond to Comments
Blog and social media account owners may employ a moderator to engage with their audience.
When comments are posted, a moderator will reply to them and keep customers engaged.
Solve Complaints
All businesses and brands will have to deal with complaints at some point.
As a moderator, part of your job role is to respond to these complaints and resolve the problem as swiftly as possible.
Great customer service helps to show the brand in a good light.
Remove Offensive Content
In forums and chat rooms, some members often go on there to cause harm and post derogatory content.
Part of online moderation work is weeding out offensive content and remarks and deleting them.
Controlling Chat Flow
Forum discussions can often become heated. And one nasty comment can turn into a tit-for-tat argument.
A moderator's job is to dive in and de-escalate the situation as soon as possible, before any more offensive comments are thrown.
What Skills Are Needed to Be a Successful Online Chat Moderator?
The basic requirements and skills needed by a chat moderator include:
Proficient computer skills
Familiarity with forums, chat rooms and social media platforms
A laptop and strong internet
Self-motivated and able to work independently
Great interpersonal skills and calm nature in high-stress situations
Able to have a flexible work schedule as you may be asked to work evenings and weekends
Best Online Chat Moderator Jobs FAQs
How Much Do Chat Moderators Get Paid?
Online chat moderator jobs hiring today reportedly pay on average $41,743/year in the United States.
What Are Some Tips to Become a Successful Online Moderator?
Online moderation work has little barrier to entry.
Anyone can do this work, but to enjoy long-term success, take a look at these tips:
Remain Friendly and Helpful
Online chat moderators will get asked all types of questions frequently.
Always deal with everyone in a friendly way to uphold the brands image.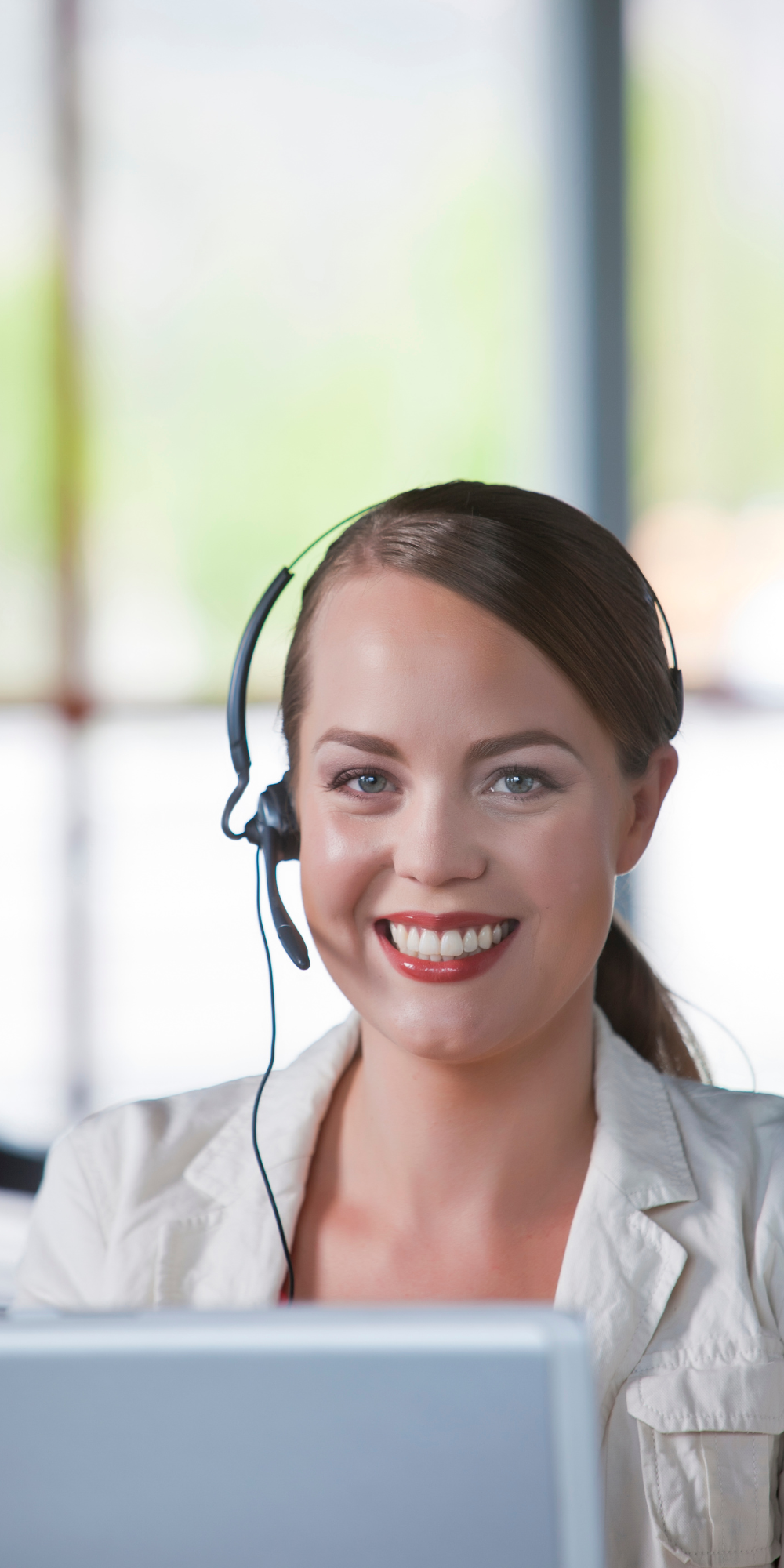 Be Aware and Ready
Online moderation work can be quiet one minute and then everything can kick off in a flash!
You need to keep your eyes and ears open and always be aware of what's going on so you can sort problems immediately.
Have Patience
Customers and commenters can often get angry very quickly.
As an online moderator, you need to be able to stay patient, while calming a situation down and dealing with a few offensive comments that may be thrown at you.
Keep an Open Mind
Moderators will be given guidelines to follow and uphold.
However, not every situation will be straightforward and you need to keep an open mind and listen to what someone has to say.
Have Fast Typing Skills
As an online chat moderator, you'll spend a lot of time typing.
The faster you can type, the more you can get done in a shorter amount of time.
This will help you resolve situations faster which will keep your employer happy.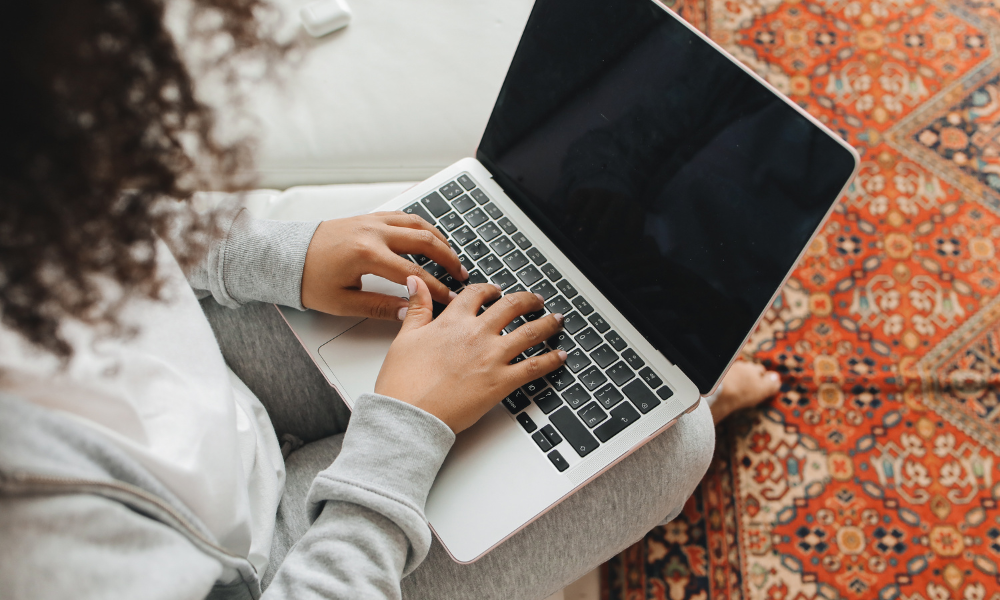 How Do You Become an Online Moderator?
What is required for you to be an online chat moderator will vary depending on the platform.
If you moderate a Facebook group or forum, you may only need to be an active member to get the job.
Professional moderator jobs working for a large brand will be expected to have proficient IT skills, experience with customer service or social media and knowledge of certain business softwares such as Word, Excel and Outlook.
Start by gaining experience as a volunteer moderator for social media groups you're a part of.
Once you have a good understanding of what is required from a moderator, start reaching out to the companies mentioned in this article to get a paid position.
Is it Hard Being a Moderator?
While the job itself isn't actually hard, it can be demanding in some respects.
For example, you will need to know the rules and regulations of the forum you moderate.
And, you must be able to deal with tense situations in a calm, level-headed manner.
So, you need to have good analytical skills and sound judgement to be able to deal with problems fairly and quickly.
What Are the 3 Basic Characteristics of a Good Moderator?
Online chat moderator jobs might not be right for everyone.
But, if you want to consider this line of work, here are a few things a great moderator should do:
Engage with the group with friendliness and empathy
Anticipate the needs of others and take the initiative
Prioritize the tasks that need to get done and use resources well
Respond quickly to conflict while staying calm and level headed
What Are the 4 Duties of a Moderator?
An online chat moderator is hired to oversee forums, message boards, blog comments, chat rooms and social media groups.
Moderator duties include the following:
Review content to ensure it adheres to standards
Remove restricted content such as hate speech, racism, classism, sexism or bullying
De-escalate arguments and conflict between group members
Reprimand or remove members that don't follow the rules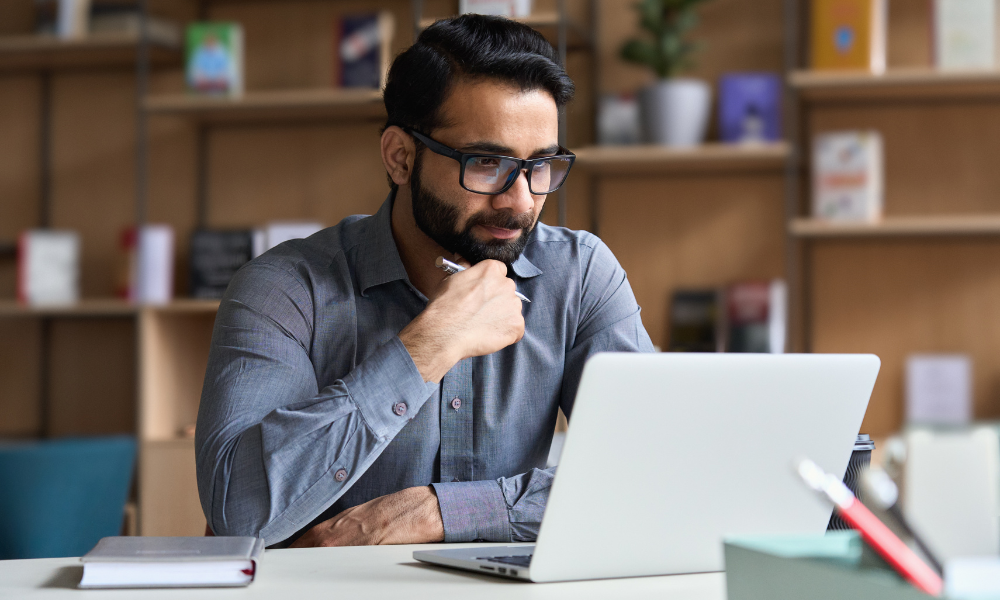 Do YouTube Chat Moderators Get Paid?
According to Glassdoor, YouTube content moderation specialists get paid an average salary of $66,380.
How Much Do Tik Tok Moderators Get Paid?
The average salary of a Tik Tok content moderator is $18.67 an hour which is higher than the national average.
Final Thoughts on the Best Online Chat Moderator Jobs
Those are the best online chat moderator jobs hiring today.
If you already participate in chat rooms and social media groups, it's likely this line of work would be a good fit for you.
Have a read through the different online moderator jobs mentioned and start sending off your CV.
And, a few months from now, you could be enjoying working from home chatting to people online and getting paid for it!
25 Best Online Chat Moderator Jobs Hiring Today
*Disclosure: I only recommend products I would use myself and all opinions expressed here are our own. This post may contain affiliate links that at no additional cost to you, I may earn a small commission.
Summary
Article Name
25 Best Online Chat Moderator Jobs Hiring Today
Description
25 Best Online Chat Moderator Jobs Hiring Today.
Author
Publisher Name
Publisher Logo