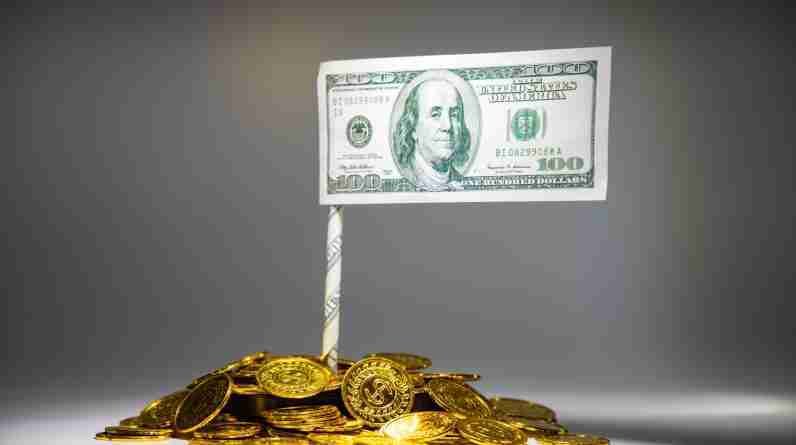 Last Updated on August 16, 2023 by Katie
Are you working a 9-5 but still feel like you never have enough money? Or maybe you need extra cash to save up to treat yourself? Either way, learning how to make $100 in one day will be helpful.
And don't worry, the money-making strategies I'm going to outline in this article are simple for anyone to get started with.
Just imagine if you put what you learn today into action. An extra $100 in your pocket, 5 days a week will net you an extra $2,000 a month!
That'll be helpful to put towards a holiday, buy those shoes you've wanted for ages or to treat that special someone.
While money can't buy everything. It certainly helps relieve some stress in life.
And once you learn how to make $100 in one day, maybe you could increase that to $200 a day and actually quit your 9-5.
What starts as a side hustle, could turn into your own online business.
So are you ready to learn how to make extra income? Now we're going to dive into how to make 100 dollars a day, even with zero money-making experience.
Here's a quick look at the sites for how to make $100 in one day:
Rev
VipKid
Fiverr
Vicky Virtual
FreelanceWriting.com
ACX
Fat Llama
Ibotta
Skillshare
Team Profit
Shopify
Pinterest
Clickbank
Zirtual
Muncheye
Upwork
Kindle Direct Publishing
Amazon FBA
Cooperatize
YouTube
User Testing
Udemy
Flippa
Etsy
Task Rabbit
Redbubble
Toluna
TryMyUi
PingPong
MiPic
Li.Me
Unclaimed.org
HealthyWage
LendKey
RentaFriend
Wrapify
Airbnb
Slice the Pie
Rover
Product Testing USA/UK
Listverse
ProBlogger
Amazon Mechanical Turk
Twitter
Just Park
Skooli
Keep reading for more information on these platforms and how to make money on each.
How to Make $100 in One Day: 46 Websites You Need to Try Out
All these money-making websites are legit and require different amounts of skill.
Some may require you to have niche knowledge and some are easy for anyone.
Even if you don't have the right experience, don't be put off straight away. Many websites mentioned, love beginners and give guidance or training.
1. Rev. com – Convert Audio and Video to Text
Working as a transcriptionist is a beginner-friendly way to make money from home. If you're decent at typing and have a laptop with fast Wi-Fi, you can get paid work.
Rev is a great first company to work for, being tolerant of beginners. You will have to pass a test to be accepted though, so it pays off to practice a bit and read through the Rev website.
Pay is $1.25 per audio minute for converting what you hear to text, $1.25 per minute for adding captions to videos and $3-$7 for translating videos with foreign subtitles.
You can easily make $100 a day or more once you get the hang of transcriptionist work. And the great thing is, you can work morning or night, it's up to you.
Related reads:
2. VIPkid – Teach English Online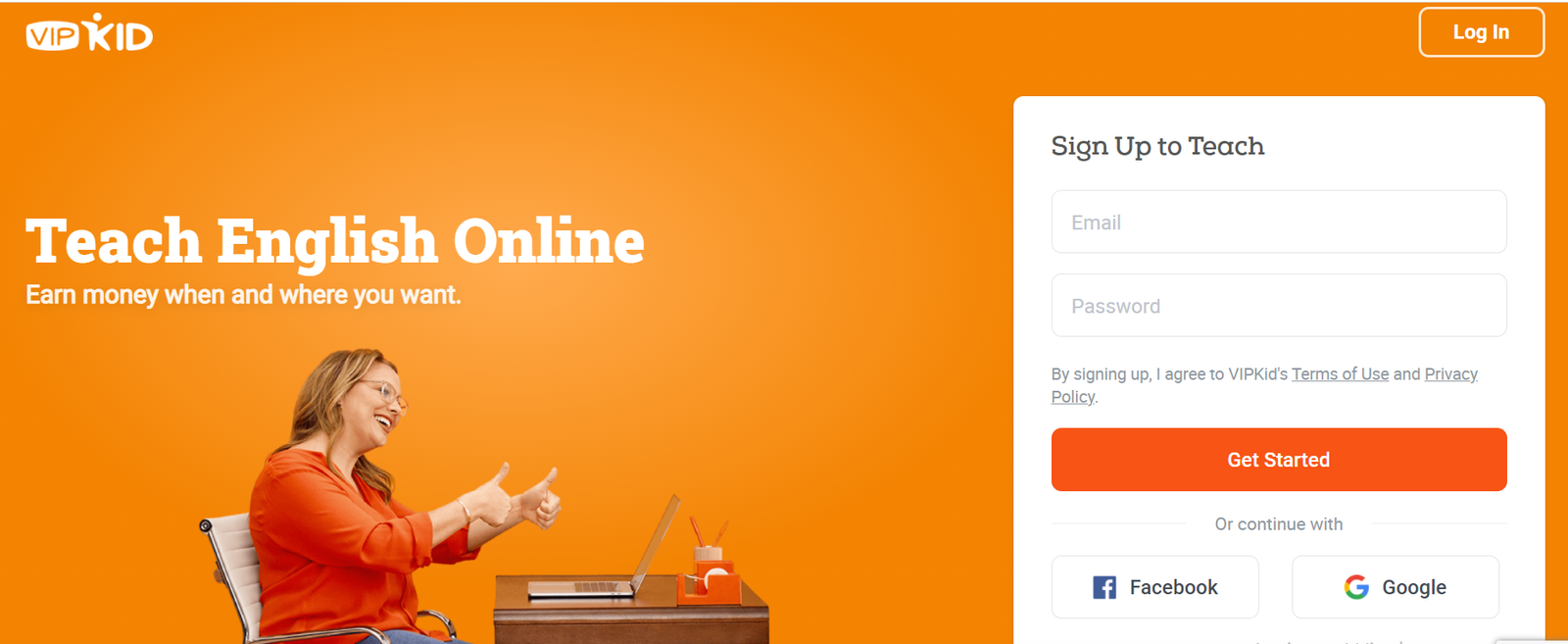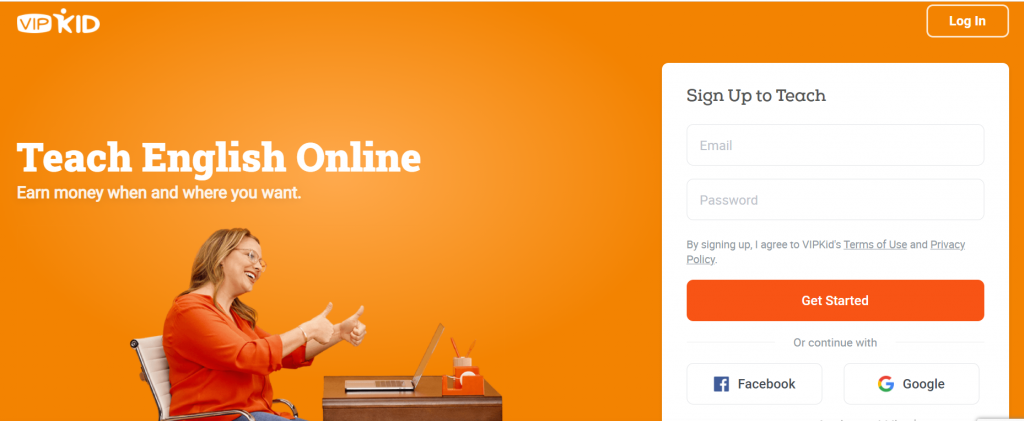 VIPkid is a popular online portal where kids from all over the world learn English with an online tutor.
To get started, you have to fill out an online form, review some materials and teach a demo lesson. If that goes well, you'll be invited to do a mock class with a current teacher who'll help you prep for the real thing.
VIPkid pays between $14-$22 an hour and allows you to set your own working hours. This gives you complete freedom to earn money when you want to and rest when needed.
VIPkid is a huge platform with over 200,000 students worldwide, meaning you'll always have students to teach.
And another great thing is – you don't have to create lesson plans or grade papers, VIPkid does all that for you!
Read: 10 Platforms to Teach English Online with No Experience
3. Fiverr – Sell Your Skills
Fiverr is a long-established freelancer marketplace with huge amounts of traffic. Even as a beginner, you can set up a profile and learn how to make $100 in one day pretty quickly.
Choose a niche that you can help people with. Some ideas are website/tech help, graphic design, editing, logo design, social media marketing and much more.
Add some good reviews to your profile if you have which increases social proof. Don't worry if you have no reviews yet, lower your prices in the beginning to get the first few clients.
If you don't have any definitive skill, why not offer your services as a virtual assistant? As a beginner VA, you could offer to perform data entry, email opening and response, social media question answering or competitor research.
Busy business owners don't have time to handle a lot of these tasks and will pay someone for help.
Read: How to Make Money on Fiverr Without Skills (10+ Easy Gigs!)
4. Vicky Virtual – Handle Calls For Small Businesses

A virtual assistant (VA) is the new office receptionist. Large companies need a VA to handle day to day tasks they don't have time to do anymore.
Duties can include; answering calls, booking appointments, research, email box de-cluttering, organizing a manager's calendar, performing market research and much more.
Vicky Virtual Va's handle mostly phone calls for businesses, keeping customers happy, answering questions and booking appointments.
If you are comfortable talking to people, working on your computer and are able to learn the various programs Vicky Virtual uses, being a remote VA could be a lucrative side hustle for you.
Read: Legitimate Virtual Assistant Jobs Hiring Today ($3,000 – $5,000/Month)
Do you enjoy writing and have a knack for the written word? Then freelance writing could easily help you make $100 in one day or more.
There are many platforms that advertise writing gigs, but a popular one that is updated daily is freelancewriting.com.
On the website, you'll find a range of writing jobs on offer including journalism, blogging, copywriting, social media writing and more.
Filter jobs by skill in the left side search bar and make sure you tick 'remote' to get the jobs that are open to worldwide candidates.
As a new freelance writer, you could earn anywhere between $15-20 per 500 words which takes around an hour. If you have more experience, you can earn way more.
A hack to get more writing done is to use Google Docs voice typing. This cool tool types out what you say, so you can literally talk your articles into text in a fraction of the time!
---
Learn more here:
---
6. ACX – Become an Audiobook Narrator


Do you have a smooth-talking voice? If you do, your newest way to make $100 a day could be audiobook narration.
ACX is a top platform for audiobook creators and to find narration work. Just create a profile on ACX, upload samples, select a per-hour rate or choose to share 50% of royalties, search for books you're interested in and audition to narrate them.
If accepted by the audiobook owner, you can agree on delivery rates and payment terms.
Once you've finished recording the audio and it's approved, you'll get paid. It's a really simple and fun way to make an extra $100 or more a day.
Read: How to Make Money Reading Audiobooks: 19 Sites Hiring Today
7. Fat Llama – Rent Out Your Gadgets
Do you have gadgets or tools lying around you no longer use? Well these could be put to work by renting them out for cash.
This is an easy way to make extra passive income and Fat Llama handles all the details for you. Once on the Fat Llama platform, list your gadgets for rent with pictures and a description.
When you get interest, you can agree on a rental price and how to exchange the item over.
Fat Llama takes care to verify transactions and offers a lender guarantee to keep your stuff safe.
Items that do well on Fat Llama are drones, DJ equipment, camera accessories, musical equipment, projectors, tents and more.
And you can rent these out from $10 a day, right up to $150 a day, depending on the quality of the item!
8. Ibotta – Earn Cash Back on Purchases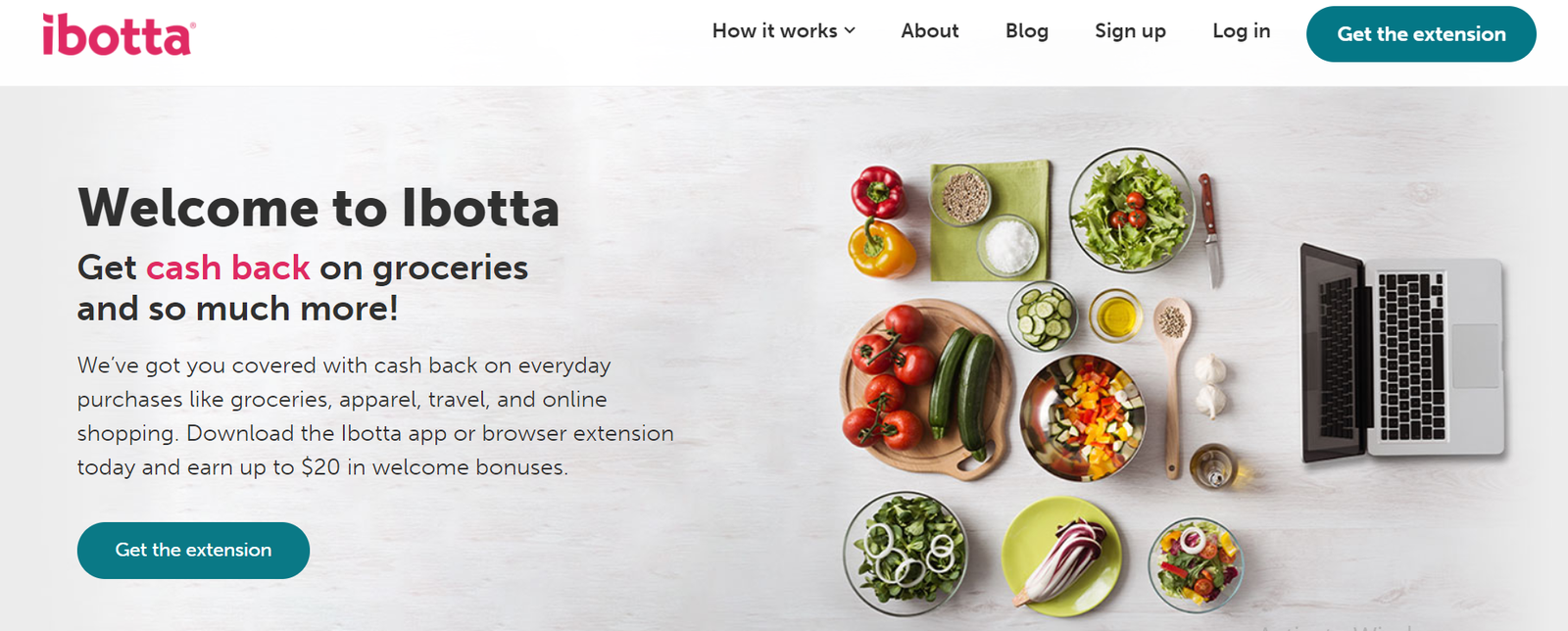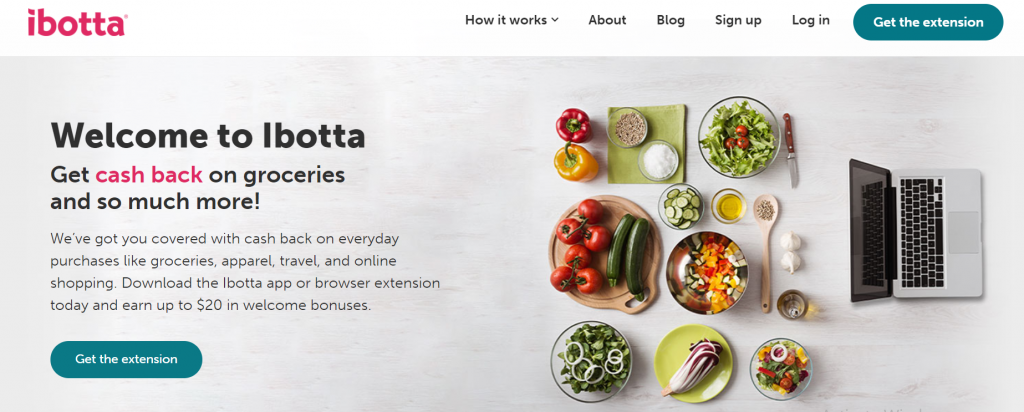 Learning how to make $100 a day is easy with Ibotta.
All you have to do is download their free browser extension plus a mobile app and you'll earn cashback on hundreds of products from your favourite sellers.
You get cashback whether you shop online or in-store. Some services include travel sites, food delivery sites and popular retailers.
When you use the Ibotta cashback app in-store, you get 10% off your purchases with participating retailers and restaurants.
Read: 28 Highest Passive Income Apps to Make Money Effortlessly
Online course websites like Skillshare and Udemy are booming due to the majority of the planet now having a computer.
Why go to university for years, when you can learn skills to replace your 9-5 in a few hours!
Creating your own course, takes a lot of effort upfront. But once your course is filmed, you can upload it to multiple educational platforms and enjoy passive income for years.
Skillshare, Udemy, Coursera, Teachable and other big course websites have huge audiences and get massive traffic from Google.
So you won't even need to do much advertising for your course, as long as you've written a great description letting students know what they'll learn.
Selling courses online is a brilliant passive income idea for students, that'll earn you way more than $100 a day if you put the work in.
Read: How to Make Passive Income Selling Courses Online ($250+ a Week)
10. Team Profit – Make Money Matched Betting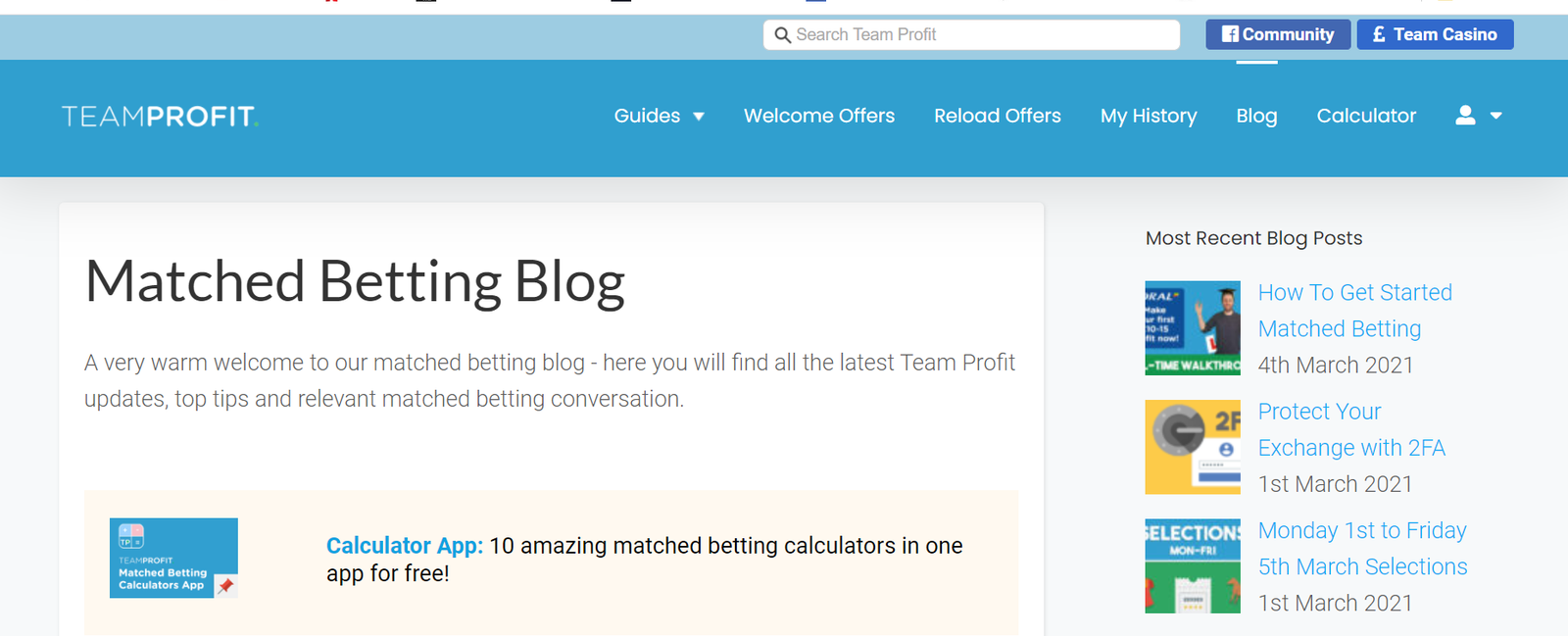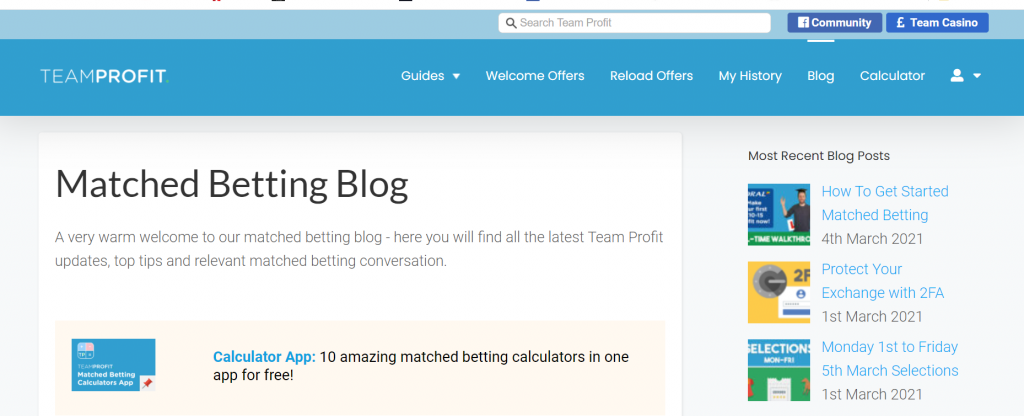 Matched betting is a risk-free way to make money from bookmaker welcome offers.
Bookmakers large and small usually give a welcome 'free bet' to entice you in. The deal is often something like; bet $5 and get a $20 free bet.
The average person would just sign up and bet, but by learning matched betting you turn the free bet into cash.
A simple explanation of how matched betting works is; putting a $5 bet on England to win and then using another site to bet $5 on England NOT to win. This means, that whatever happens, you are covered.
After the game finishes, you unlock the $20 free bet which you keep $15 of.
Don't worry if you're still a bit confused. I was in the beginning! But I recommend visiting the Team Profit website which has in-depth FREE matched betting training, walking you through everything from start to finish.
You can also ask questions in their live chat support anytime.
They even do all the work to find you new free welcome offers and reload bonuses. Some Team Profit members make thousands a month extra just from matched betting!
Each new free bet you make with matched betting takes around 30 minutes and makes you $15. So you can make on average $30 an hour.
Three hours a day and you almost make your extra $100!
>> Check out Team Profits FREE matched betting guides here.
11. Shopify — Start an E-commerce Store
Online spending is growing year on year. Get a piece of the pie by starting a Shopify store.
What's great about this business model is you can use the dropshipping method. Source products from suppliers at a low price and sell at a higher price.
You also don't need to hold inventory.
Inside the Shopify platform, you can set up a range of products in your store. When a sale comes in, the product will be shipped.
This frees you up to work on the marketing and customer retention side of the business.
12. Pinterest — Make Money Pinning

Pinterest is a search engine where people go to get inspiration and information. According to statistics, 93% use the platform to decide on purchases.
If you set up a business account, you can create affiliate pins promoting niche products. Find great products to promote on affiliate platforms like ShareASale, Clickbank or Awin.
Use Canva to design clickable pins and add your affiliate link to the description. Always disclose the pin is an affiliate link by adding #aff or #promtion at the end.
Once you get clicks on your pins, you could make $100 a day or more.
Read: How to Start Pinterest Affiliate Marketing and Make Money
13. Clickbank — Promote Vendor Products
Clickbank is an online affiliate marketing platform with over 6 million products on its books. Sign up for an affiliate account, choose a great product and apply to be an affiliate.
When accepted, you'll be assigned a unique hoplink, which you can share on your social media or on a blog. When someone buys through your link, you'll make a commission.
Click bank offers a range of products in many niches. The most popular niches include; health, wealth and relationships.
Choose a product that is selling well and has great reviews, to increase your chances of making money.
14. Zirtual — Sell Virtual Assistant Services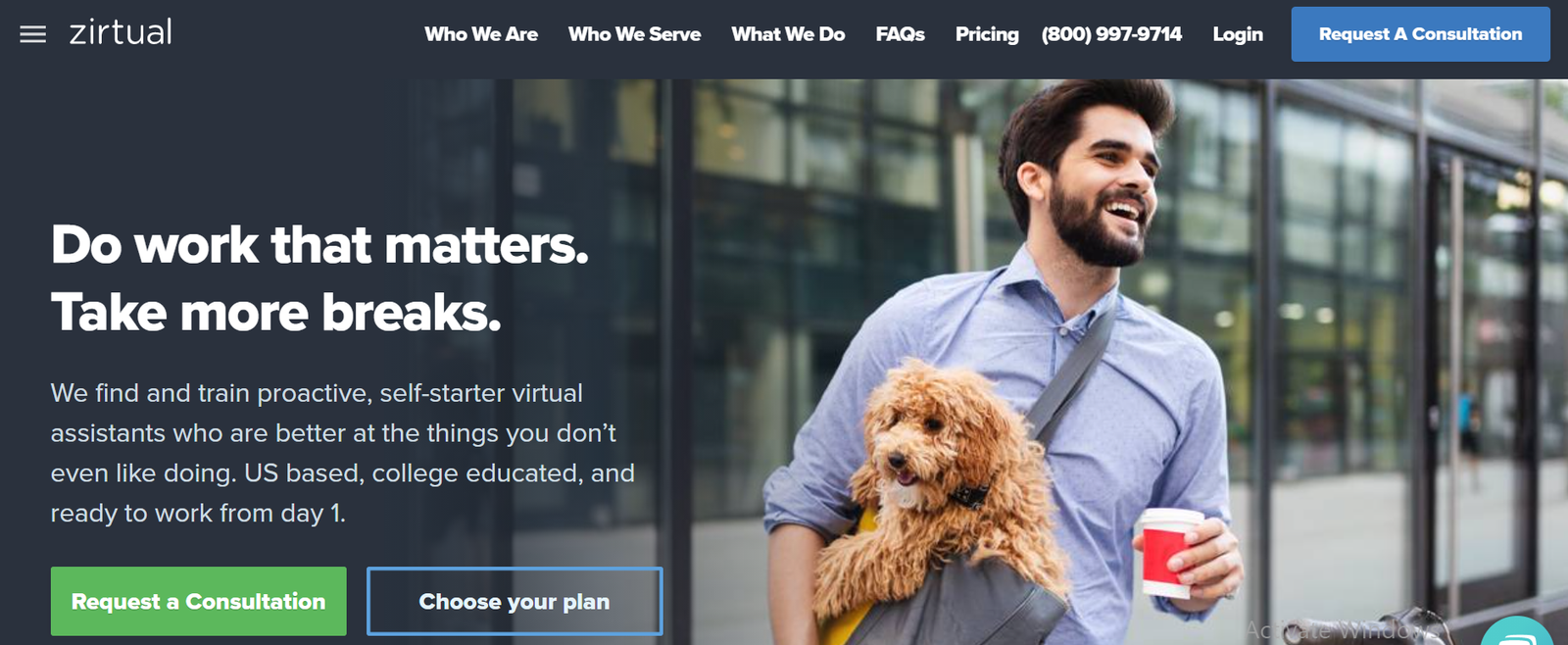 Zirtual takes on virtual assistants to help businesses with the day-to-day running of operations.
Tasks may include inbox management, data entry, travel booking, website maintenance, content marketing, invoices and expenses, social media strategy and more.
Zirtual pays $12 – $15 per hour for beginners, but the pay can increase as you get more experience.
It's totally possible to earn $100 a day as a Zirtual virtual assistant and make $2,000 plus per month.
15. Muncheye — Promote Products Before Launch
Muncheye lists digital products that are about to be launched to market.
To make money online, savvy marketers take part in 'launch jacking' which basically means promoting the product before it's been released.
Promotion can be done via a written blog review, a YouTube video or by sending an email about the product to your list.
Once on Muncheye, scroll through a find a product you like. Contact the product vendor to see if you can get 'early bird access'. If they agree, you get the info you need to write a review.
If you have no sales to show, this may be difficult in the beginning. But many vendors will agree if you have a good blog, YouTube channel or email list to promote to.
16. Upwork — Sell Freelance Services
Upwork is another site that connects freelancers with clients who need their services. Depending on what skills you have to offer, you could easily make $100 a day on Upwork.
Once you've signed up to the platform, create your profile detailing what services you offer, rates and any experience you have.
To get work, you need to scroll through available jobs and bid on any that take your interest. There will be competition so think about how you can stand out.
One idea is to offer a slightly lower rate to get your first few clients and testimonials in the bag. Once you build testimonials, it'll be easier to get chosen for gigs.
Popular services that sell well on Upwork include:
Translation
Data entry
Virtual assistant services
Freelance writing
Graphic design
Website creation and development
Transcription
Translation
Social media management
Sales and marketing
Accounting
Read: Top 13 Most In-Demand Freelance Services (+Where to Learn for Free)
Do you have an idea for a fiction or non-fiction book but get scared when thinking about the publishing process?
Amazon KDP is a great way to start because they do all the publishing for you. All you need to do is write your book, create the cover and promote it after launch.
Selling low-content and no-content notebooks and journals on Amazon is a good idea when searching for how to make $100 in one day.
Notebook interiors and covers can be designed for free in Google Slides and Canva. Do keyword research in Amazon to find notebooks that sell well with less competition.
So, for example — don't just list a "brown journal". There are likely to already be millions of these on Amazon.
Niche down with something like "brown journal with bible verses" to have more chance of your product being found and purchased.
Read: How to Make Money From eBooks (Complete Beginner Guide)
Amazon FBA is another way to make money online that could even help you ditch your 9-5.
Anyone can open up a seller account and make $100 a day or more selling products.
All you need to get started is:
An internet connection
Consistent daily action
Initial capital to fund the first inventory order ($1K – $3K)
---
Learn more from Micahel Wishko who runs a 6-figure Amazon FBA business:
---
19. Cooperatize — Make Money With Sponsored Content
Do you have a decent-sized following on social media or your blog? If yes, this can be monetized by becoming an influencer on Cooperatize.
Over 20,000 bloggers and social media influencers are on Coperatize and make between $150 – $800 per opportunity! This will help you make $100 a day and even more.
To get started, fill out the influencer application, provide details about your blog and social channels and start earning money every time someone reads your content.
20. YouTube — Create Niche Videos

Everyone knows and loves YouTube meaning there's never been a better time to create your own niche channel!
Some savvy YouTube creators are turning their channels into multi-million dollar businesses with Ryan Kaji (only 9 years old) earning $29.5 million from his channel in 2020!
If you're asking the question "how to make $100 a day", starting a YouTube channel is a top option to explore. Money is made from advertisements, brand sponsorships and promoting affiliate products.
Some of the most profitable YouTube niches include:
Gaming
Fashion
Food, recipes and cooking
Health and fitness
Fashion
Travel and vlogging
Read: Step by Step Guide on How to Make Money with YouTube
21. UserTesting — Get Paid to Test Websites
Earn extra money in your spare time by testing out websites with User Testing.
Big brands want your opinion on how user-friendly their website and products are.
By signing up as a website tester you'll be given short tasks which you'll be asked to talk your way through.
This may include navigating through a website to find a certain product and talk about how easy or hard it was.
To be accepted as a website tester you'll need a laptop, an internet connection and the ability to describe a situation in English.
Pay is $10 for every 20-minute test and between $30 – $120 for live interviews.
Read: 11 Websites to Earn Money Browsing the Web
22. Udemy — Earn Money Selling Courses

Udemy is a hugely popular training platform offering thousands of courses in multiple niches.
Anyone can set up an Udemy account and sell their own training course to help others.
What skill do you have or what problem have you overcome? This could be made into a training video and sold on Udemy.
When learning how to make $100 a day, this is a great side hustle to start.
Once you've created your course and uploaded it to Udemy, it has the potential to sell thousands of times over with no further work.
Read: How to Make Passive Income Selling Courses
23. Flippa — Buy and Sell Websites
Buying and selling websites is big business if you know what to look for.
Like anything, it takes time to learn and get an eye for what you're doing. But if you master it, flipping websites is lucrative.
Domains, websites and apps have sold for record amounts over the last few years.
The most expensive domain ever sold was cars.com for 872 million so you can see there's a huge amount of money to be made.
Read: Make Money Flipping Websites: The Ultimate Beginners Guide
24. Etsy — Sell Crafts and Digital Downloads
Let your creative side loose by designing and selling products on Etsy.
Etsy is a well-established platform, allowing people to sell their unique handmade crafts, gifts and digital downloads.
According to Etsy, they have over 28.6 million active buyers so you can be sure there is an audience waiting to buy.
Some of the top-selling categories in 2021 according to statistics are clothing, jewellery, home living, bags/purses, craft supplies and more.
If you're a beginner, learn how to start an Etsy shop with no money and study these tips on how to become a successful Etsy seller.
Read: How to Sell T-Shirts on Etsy Using Printify: Step By Step Guide
25. Task Rabbit — Complete Small Tasks for Cash
Task Rabbit is a gig economy website where you get paid to complete small tasks for people.
These may include gardening, fixing equipment or putting up shelves, furniture assembly, moving house, cleaning, delivery and more.
To make money on Task Rabbit, click the "Become a tasker" tab, fill out your contact details and list your skills in detail.
You'll also have to pass a background check successfully to be accepted.
Once onboard, you can set your own rates, hours and location willing to travel to and search through the gigs available.
Once you start building up great reviews, you'll get contacted by more people who need your help.
Read: 45 Best Apps for Gig Work to Make Extra Cash
26. Redbubble — Start a Print on Demand (POD) Business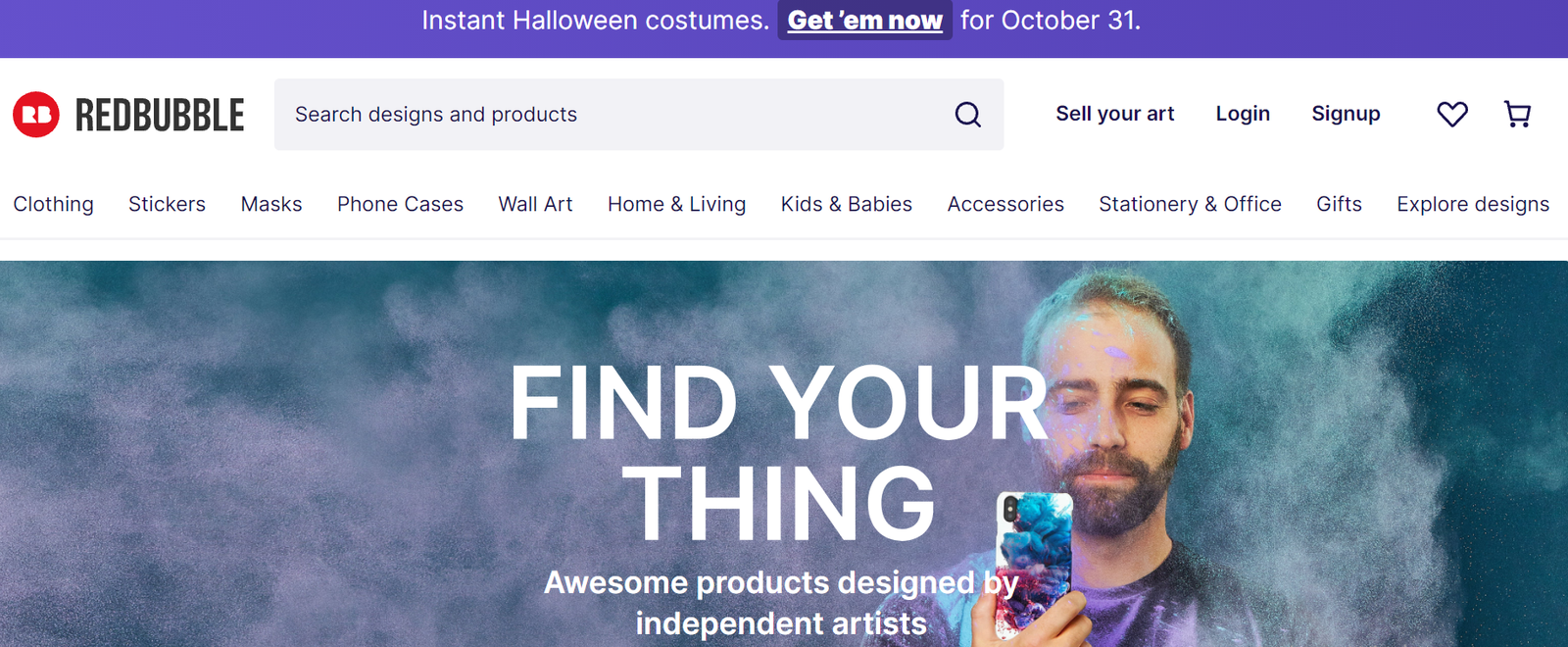 When asking the question "how to make $100 a day", Redbubble is a platform that comes to mind.
It's a well-established marketplace for POD, allowing independent designers to upload their designs to the site.
The good part is, that Redbubble takes care of the printing, delivery and customer service after a sale is made of your design.
This cuts out a lot of effort and risk for you, removing the possibility of having a house full of t-shirts that don't sell.
If a design doesn't sell on Redbubble, just delete it and add another. As a creator, you'll receive 10 – 30% of the purchase price.
Just sign up to Redbubble, upload your artwork, pick which products you want your designs on and write a description.
27. Toluna — Influence Brands with Your Opinion
Toluna is a social voting platform that pays you to share your insights on some of the worlds largest brands.
Just fill out the basic registration and verify your email to get onto the platform.
One thing I like about Toluna is that it's available in 50 countries and 28 languages. Another thing I like is that you get rewarded, just for signing up.
You build points by completing surveys and inviting friends to join Toluna. These points can be redeemed for vouchers and gifts.
You can even use Toluna on the go with the handy mobile app.
28. TryMyUi — Get Paid to Use Websites and Apps
TryMyUi is another website testing platform that pays people for their opinion on websites and apps.
Brands and businesses want real-user feedback on the obstacles they face when on their platforms. This helps the designers and coders make things better and make more money for the business.
To get started as a tester, fill out your name and email.
During a test, you'll be asked to record your screen and talk through what you're experiencing. In the end, you'll have to answer a few questions.
Tests take around 20 minutes and pay $10. You probably won't make $100 a day with this side hustle, but combine it with another on the list for a decent side income.
29. PingPong — Make Money with Focus Groups
When looking at how to make $100 in one day, you can get paid to test websites, take part in interviews and join focus groups on Ping Pong.
The platform works with some big brands such as Nestle, DropBox and Sky Scanner to get them feedback on their products and websites.
You'll need a desktop or laptop computer with a webcam and microphone that can handle calls. Plus, a Google Chrome browser and a stable internet connection.
Participants are welcome worldwide and pay is 100 Euros per hour for focus groups.
Read: How To Make Money with Focus Groups (Up to $300/Hour)
30. MiPic — Sell Your Images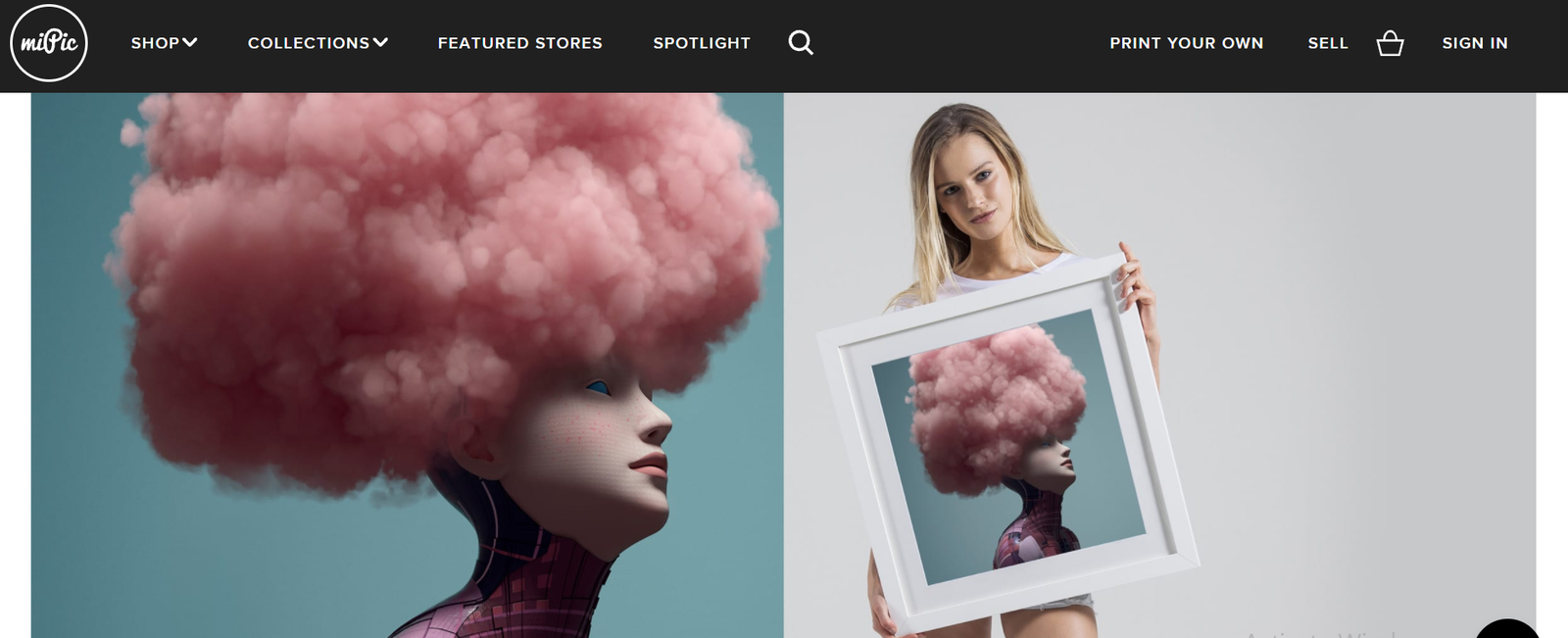 MiPic is a premium platform for artists, influencers and photographers to sell their custom art and pics on a range of apparel.
These include t-shirts, framed prints, face masks, phone cases, wallpaper and much more.
Every item sold with your designs on it nets you a 20% commission and MyPic takes care of printing and delivery.
If you're creative, this is one of the best ways to make extra passive income.
Read: 15 Passive Income Ideas for Artists to Boost Earnings in 2021
31. Li.Me — Become a Lime Juicer
Lime offers electric scooters, electric mopeds and electric bikes for rent in many different cities.
Just download the Lime app and discover the nearest available vehicles to you.
The platform gives users the opportunity to earn up to $200 per week as a Lime charger, Lime-S juicer or Lime-S scooter charger. Join the juicer community by filling out the registration form with your details.
If accepted, you can set your own hours and get paid for each task you complete.
When looking how to make $100 a day, this is a great side gig to get into.
32. Unclaimed.org — Search for Unclaimed Money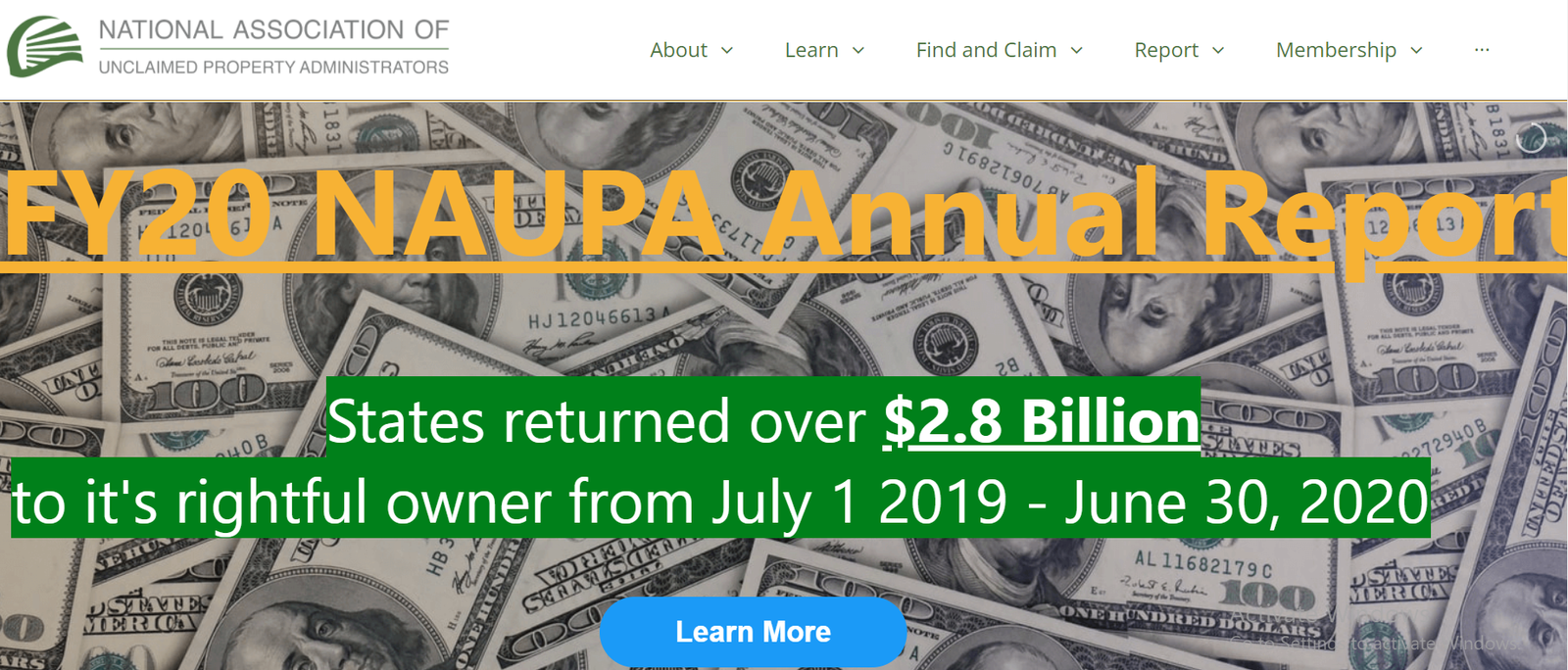 Did you know there's a site where you can search for unclaimed money that might be owed to you?
Unclaimed.org offers this service for US residents, allowing you to search for money owed including sticks, gift certificates, cash, insurance payments or unclaimed dividends.
While you might think this is highly unlikely, the website reports that it pays out over $3 billion every year to rightful owners!
If you get included in this years payout, you could earn $100 a day or more without doing much at all.
33. HealthyWage — Get Paid to Lose Weight
This website helps people lose weight by making a personal weight loss bet. Basically, you're betting on yourself to stick to a weight loss challenge.
It works by getting all sign-ups to set their target weight and to send in a video of themselves and their current weight.
The website calculates how much you could win if you hit your target.
You then have to place a bet on yourself to reach your goal. The amount of money you could win depends on how much weight you have to lose and how much you bet on yourself.
But reportedly, cash prizes range from $490 – $1,300.
If you don't reach your goal, you will lose the money you bet. But that's the motivation to not give up — so you don't lose your hard-earned cash.
Read:
34. LendKey — Save Money on Your Loans
LendKey is a recommended website to check out if you have student loans.
It helps students refinance their loans and save money with lower interest rates from financial institutions that value people over profits.
Apparently, LendKey has helped over 68,000 clients save $10,000 or more on their student loans.
It's extremely simple to sign up. Just click the "apply now" tab, fill out a few details and you'll get shown what's on offer to you within minutes.
35. Rent a Friend — Get Paid to be a Virtual Friend
This is one of the most unique additions to this list of how to make $100 a day.
But it's completely legit and some people make a healthy amount of money from being virtual friends.
If you love to talk and have some time to spare, sign up to the Rent a Friend website. You'll be asked to fill out a profile and add in any specific hobbies you enjoy.
Once accepted, people looking for a friend can search the profiles and will contact you if interested.
It's completely platonic and virtual friend services can be offered via Facetime, Zoom, text and phone. You can also agree to meet in person if that suits you.
Rent a Friend workers charge between $10 – $50 an hour and set their own schedule.
Read: 5 Platforms to Get Paid to Be a Virtual Friend (Up to $50/Hour)
36. Wrapify — Earn Money Advertising on Your Car
If you have a car and drive every day, you can make money with advertisements.
Wrpaify and many other companies will pay you to put stickers/advertising wraps on your vehicle. These are completely safe for your car and can be removed easily at any time.
To get started, download the Wrapify app and sign up to be a driver.
Complete the onboarding process and you'll receive offers when campaigns are available in your targeted area.
Wrapify drivers earn around $452 monthly. Not bad for just doing what you normally do!
37. Airbnb — Rent Out a Spare Room
If you have a spare room, cabin or beach house it can be rented out safely on Airbnb.
Depending on where the property is situated, you can earn $100 a day or more if you live in a popular tourist destination.
To get started, hit the "Become a host" tab. Fill out all the required information and your property will be listed for rent on the dates you specify.
Read:
38. Slice the Pie — Get Paid for Your Opinion on Music and Clothing

Do you always have an opinion on the latest music tracks? Then why not get paid for this?
Slice the Pie is an established review site that wants your feedback on the latest tracks and clothing, which will be passed on to the creators.
Apparently, they've submitted over 55 million reviews and paid out $6,702,094 to the people who offered their opinions.
If you regularly listen to music, this is a great way to earn extra cash. And, knowing you could be shaping the future of music and some big brands is an awesome feeling!
Read: Earn Money While Listening to Music (10 Legit Sites that Pay Up to $12/Song)
39. Rover — Earn Money Dog Walking and House Sitting
The dog walking and doggy daycare business is booming! You can take your slice of the pie by signing up to Rover and becoming a dog sitter in your area.
Rover is a well-established platform for pet sitting, trusted around the world.
Anyone can sign up as a pet sitter and offer services such as dog walking, doggy daycare, boarding and house visits.
To get started earning money, sign up and fill out your profile, detail which sort of care you offer and what schedule works for you and wait for your profile to be approved.
Once you're in, pet owners can contact you to request your services.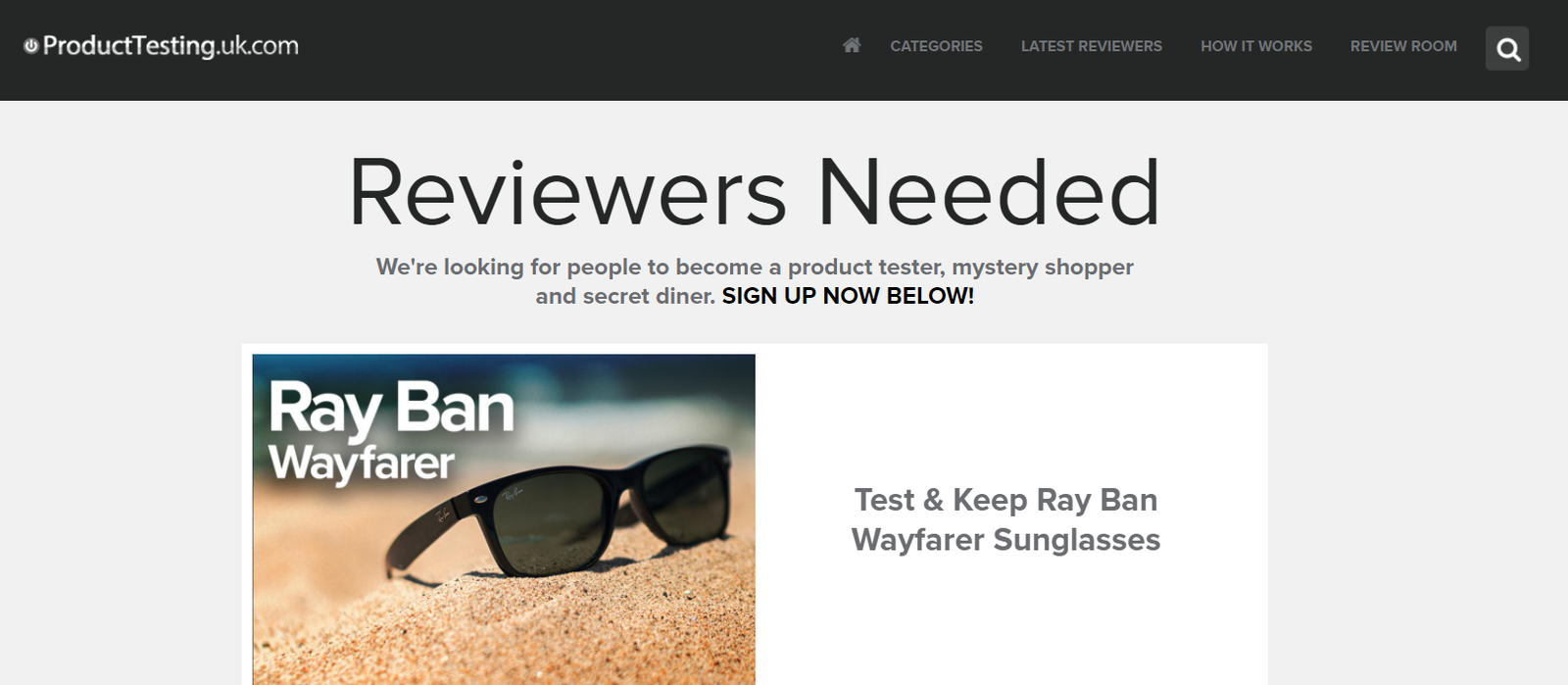 Product Testing USA/UK is a legit platform that needs product testers, mystery shoppers and mystery diners.
And the best part — you get to keep the gadgets you test which are often worth over $100!
All you have to do is sign up to the platform, select the product you want to test, receive and test the product if chosen, write your review and keep your product for free.
To make money as a mystery shopper, select one of the gift cards. Use the gift card in the relevant store and review your experience.
Read: 25 Product Tester Jobs from Home No Experience (Get Cash + Free Stuff)
41. Listverse — Make $100 Writing a List
Listverse is a hugely popular platform built on epic lists in many different topics. The majority of people who contribute are not professional writers.
All you need is an English-level equivalent to a native, a sense of humour and a love for things that are unusual or interesting. Listeverse pays $100 for every list published. 
Lists need to be at least 10 items long. Popular topics on Listverse include entertainment, creepy, bizarre, mysteries, crime, science and facts.
Read: 6 Best Writing Sites that Pay Daily ($100 or More)
42. Pro Blogger — Earn Money Writing Articles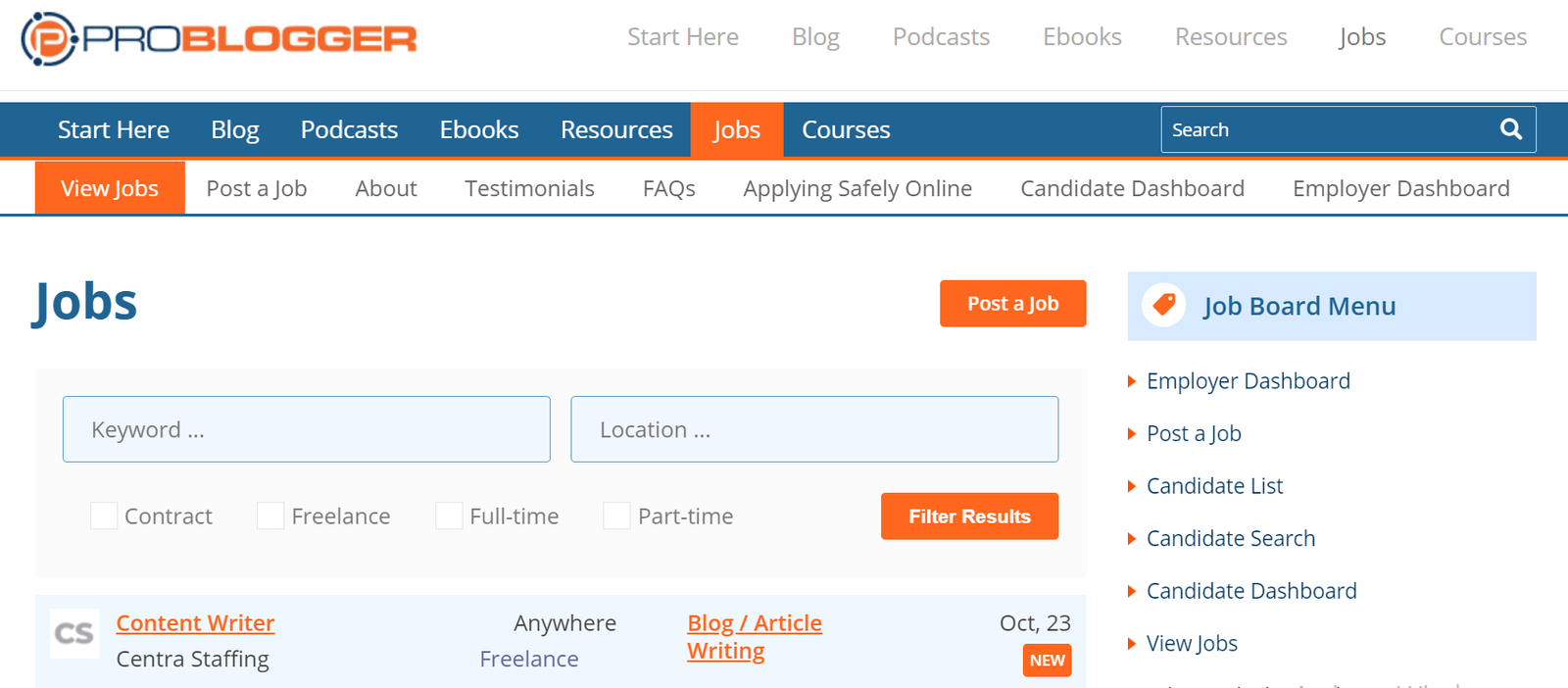 Do you love to write? Then Pro Blogger is a site you should be checking out when learning how to make $100 in one day.
It's updated daily with writing, blogging, copywriting and editing jobs from around the world.
Just scroll through the job section and click to apply on any that take your fancy. You can filter jobs by full-time, part-time, contract, freelance and location which is super handy.
They also have an active blog and podcast section which is worth checking out as a new writer.
Amazon Mechanical Turk (MTurk) is a crowdsourced marketplace where businesses and individuals outsource small tasks and jobs.
Work may involve data entry, research, content moderation, writing, editing and more.
If you want to earn $100 a day or more, MTurk is a great place to look. There's always plenty of micro tasks to get done.
If you'd like to work on tasks, sign in as a worker and fill out the required information.
Pay will vary depending on the task and the person needing the work done. But, expect to earn from $6 up to $15 an hour.
Read:
44. Twitter — Make Money Tweeting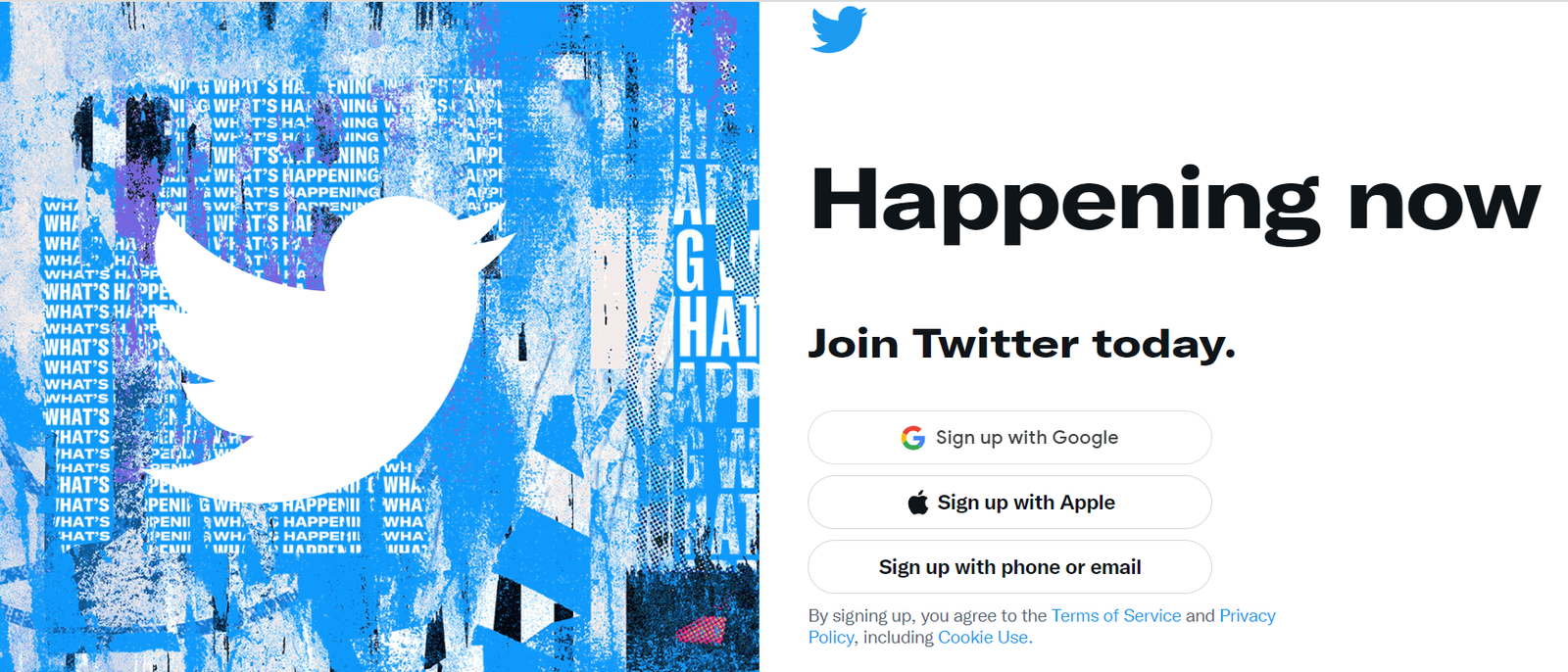 You probably use Twitter to follow celebrities and read about the latest news and sport.
But, did you know, you can make money from your Twitter account with affiliate marketing?
Many savvy entrepreneurs make $100 a day or more tweeting and selling their own digital products.
330 million people use Twitter each month so there's a huge market looking for information and help with problems.
To get started, you need to set your account up the right way and start seeing it as a business:
Create a professional bio and header
Tweet 3 – 5 times a day a mix of inspirational and helpful content
Comment and quote re-tweet big accounts daily
Join engagement groups to build your followers
Invest in a product and affiliate for it to make money
Learn how to make your first $1,000 on Twitter with this FREE mini-guide.
Read: The Ultimate Guide to Affiliate Marketing on Twitter: Make $1,000/M Tweeting
45. Just Park — Rent Out Your Parking Space
Do you have a driveway or parking space that doesn't get much use?
Don't just let it sit idle — you can rent it out on Just Park and make extra cash each month.
On the platform, click on the "Rent Your Space" tab and it'll ask you to enter your postcode.
You get shown the amount you can make monthly for renting out a space in that area.
If it seems like a good deal, click to enter the rest of your details and you'll be on your way to earning a decent amount of passive income.
46. Skooli — Make Money Tutoring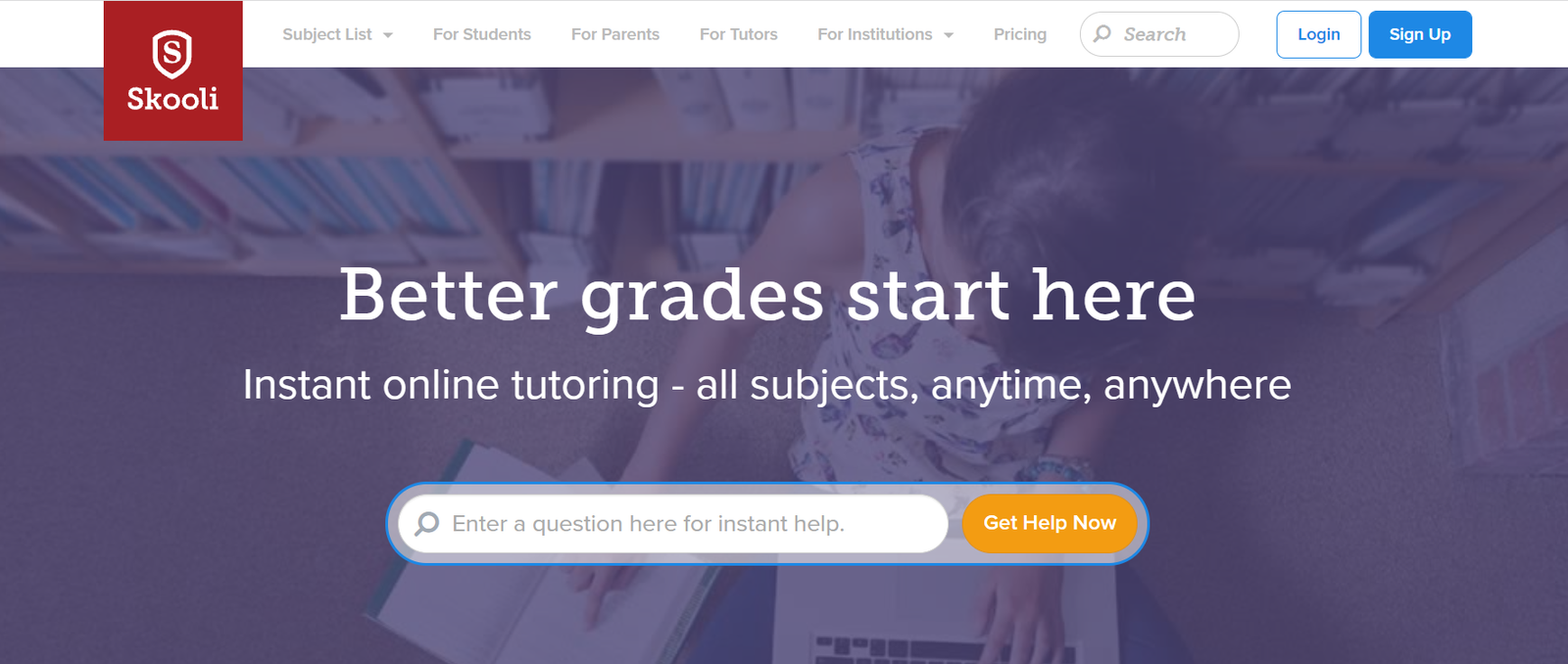 When learning how to make $100 a day, online tutoring is one of the best to try out.
If you are a teacher or have worked as a teacher in the past, Skooli is a platform that needs you.
All you need is expertise, a laptop or smartphone and a good WIFI connection. You can set your own schedule and set sessions when they suit you from the comfort of your own home.
To get started, apply to be a Skooli tutor on the platform. You'll need to have your teaching certifications, proof of education and ID ready.
Once approved and verified, you can look through the Skooli training videos which teach you everything you need to know to excel as a Skooli tutor.
How to Make $100 in One Day FAQs
How to make $100 a day online fast?
There are many ways to make $100 a day online fast. Which method you choose depends on your skills and likes.
For example, if you have a passion for the written word and a decent grasp of grammar, you can easily make 100 dollars or more writing.
If you love to teach, you can make $100 quickly teaching English to foreign students online.
So, if you want to make $100 a day online fast, you can try:
How to make $100 a day passive income?
Passive income streams need effort up front to get them to the profitable stage. This might include income from royalties, affiliate marketing or advertising revenue.
There are many ideas on this list that may turn into a passive income stream.
But, there are many more ways to make passive income in your spare time. Some people actually live off passive income after a few years of hard work.
Some ideas include:
Blogging
Selling notebooks on Amazon
Affiliate marketing
Selling eBooks and courses
Print on demand store
Dropshipping
Selling stock photos
Selling handmade goods
Renting out a spare room
How to Make $100 in One Day – Conclusion 
I hope you enjoyed this article detailing how to make $100 in one day.
As you can see, there are many ways to make 100 dollars or more when you need it. And this list isn't exhaustive, there are hundreds of more ways.
My advice is to start with one new income stream. Get started and master it before you move on to the next.
Not all will be right for you, but try each one out and see what you think.
Have you tried any of the money-making opportunities listed above? I'd love to know in the comments.
*Disclosure: I only recommend products I would use myself and all opinions expressed here are our own. This post may contain affiliate links that at no additional cost to you, I may earn a small commission.
Summary
Article Name
How to Make $100 a Day (46 Simple Ways You Can Start Today!)
Description
Article about How to Make $100 a Day (46 Simple Ways You Can Start Today!)
Author
Publisher Name
Publisher Logo