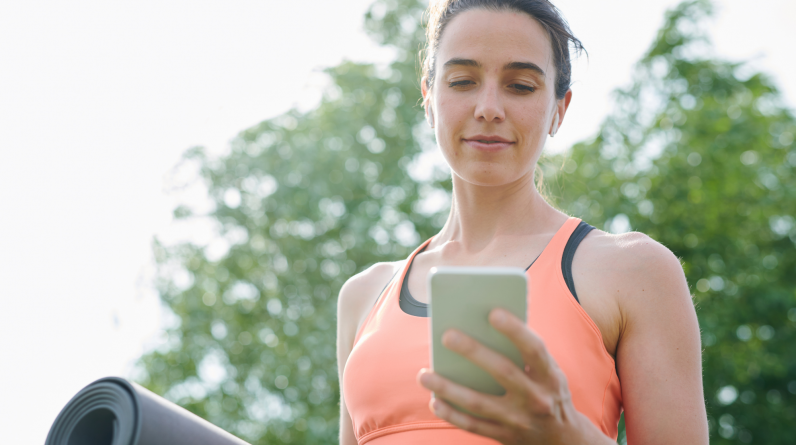 Last Updated on September 22, 2023 by Katie
Getting fit is hard! Especially if you don't really enjoy working out. The good news is – there are many legit apps that pay you to exercise (yes really!)
Knowing you're going to be rewarded to get a sweat on should definitely help.
We all know we should exercise more and eat less of those tasty cupcakes.
But, without an incentive or a big goal like a holiday on the horizon, motivation can seem to leave the building.
So, if you work long hours or have lost the desire to get active, take a look at these workout apps that pay you to exercise.
Summary of the Best Apps that Pay You to Exercise
HealthyWage
Achievement
Sweatcoin
DietBet
StepBet
Vitality
Virgin Pulse
Charity Miles
MyWalgreens
Lympo
DoorDash
Lifecoin
PK Rewards
WinWalk
Runtopia
Earth Miles
Step Younger
Mystery Shopper Apps
Rover
Best Apps that Pay You to Exercise and Get a Sweat On
Ready to feel better, look better and make some cash in the process?
Take a look at the best apps that pay you to get moving and keep fit:
HealthyWage is a platform hosting weight loss challenges with cash prizes.
Compete in a corporate wellness program, make a personal weight loss bet or get your friends together for a team challenge.
To participate in challenges, you make a small bet on yourself and if you win, you double your money.
Your weight will need to be verified at the beginning and end with a doctor or at a health club.
Available on Android and IOS.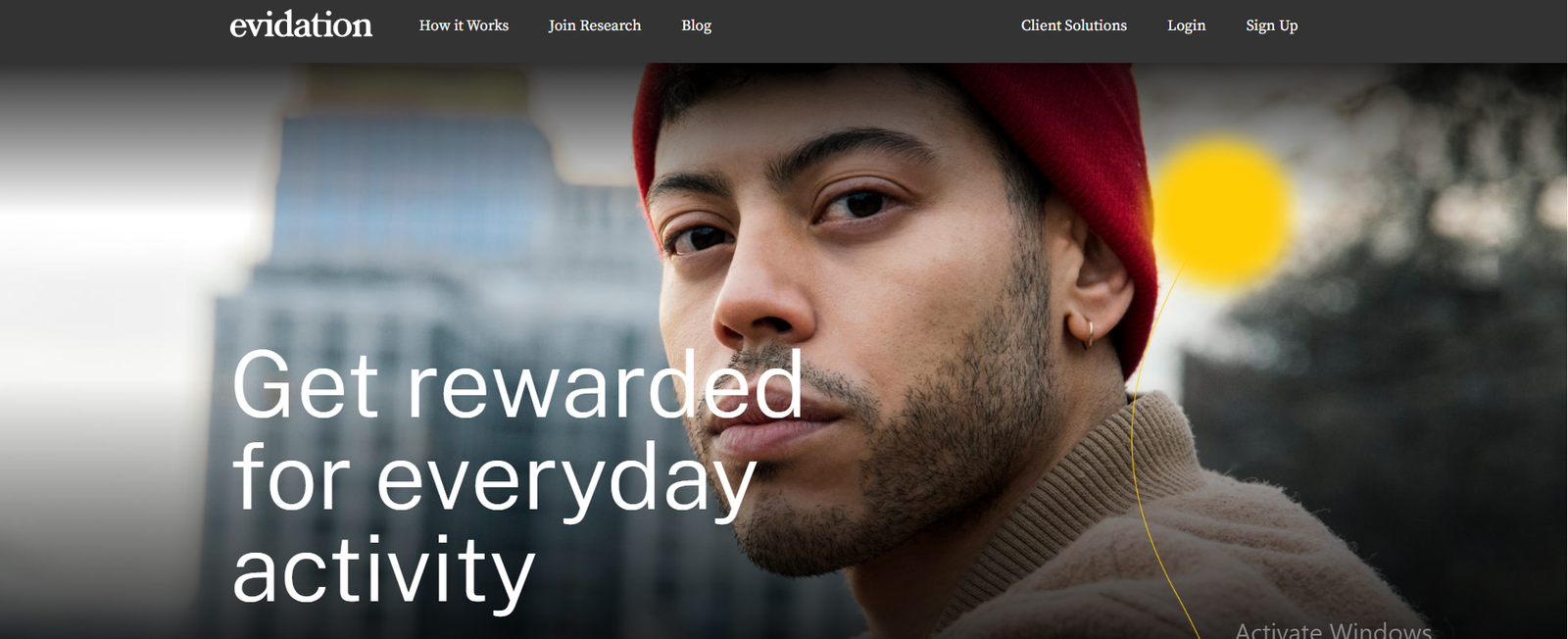 Evidation (formerly Achievement has been downloaded over 5 million times and helps people get fit while earning rewards.
In 2021, the 5 million Evidation members had:
Earned 7 billion points
Took 951 billion steps
Joined 200+ research studies
Exercise for 1.4 million days!
The app pays you to track steps, meditate, log meals, participate in surveys and getting enough sleep.
Earn points for your efforts and redeem rewards for cash, gift cards or by donating to charities.
You will earn $10 for every 10,000 points earned.
Available on Android, IOS, Apple Health, Samsung Health and FitBit.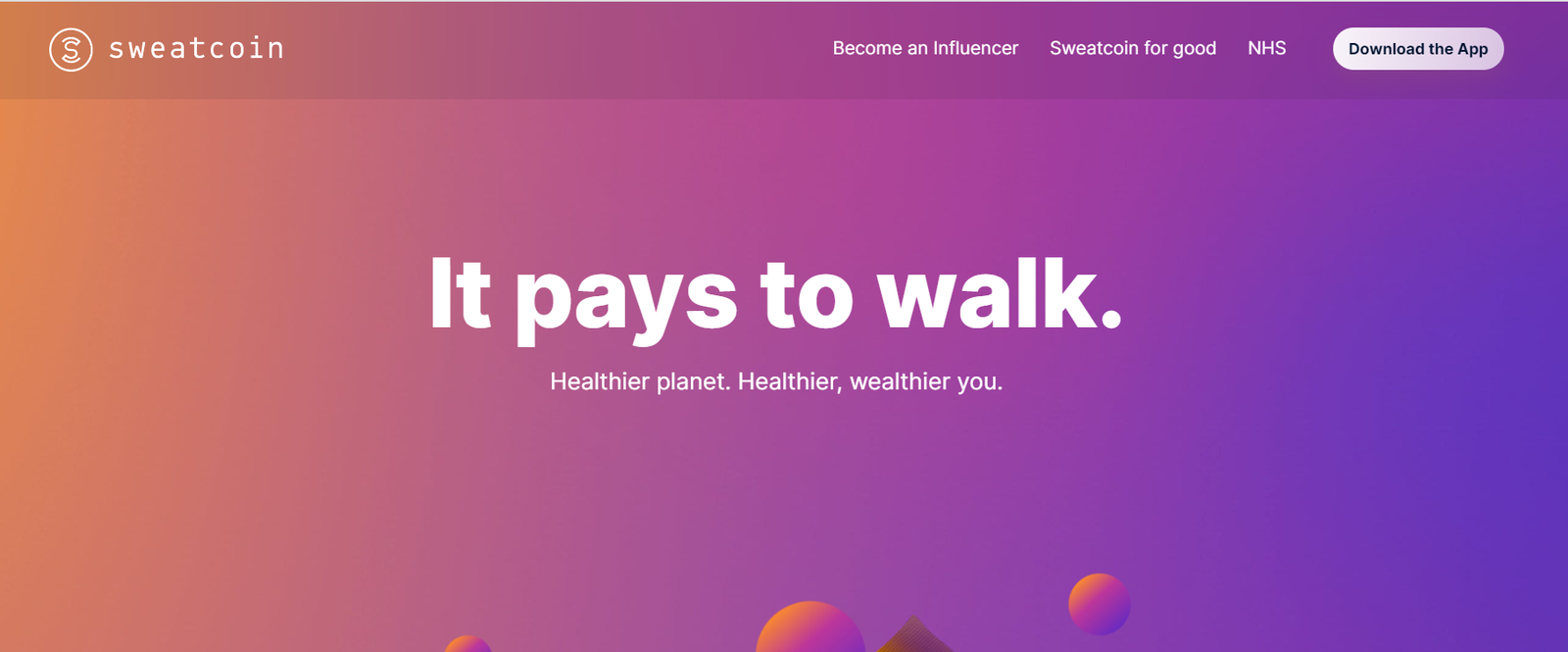 With Sweatcoin it really does pay to walk in more ways than one!
Once you've downloaded the app, it tracks your steps which are converted into Sweatcoins.
Every 1,000 steps get you 0.95 Sweatcoins that can be traded for gift coupons, discount coupons and cash.
Available on Android and IOS.
DietBet asks you to ''bet'' on how much weight you'll lose in a certain time frame.
If you smash your goal, you split the pot with other dieters in the game. If you lose, your wager is lost and paid into the pot.
For those who struggle with sticking to a fitness routine, this app connects you with thousands of others in the same situation for support.
And, the thought of losing money helps you stay consistent!
Available on Android and IOS.
The StepBet app pays you money for reaching your walking and running goals.
Similar to DietBet, you put a wager on your goal and take a split of the total pot once you achieve results.
Challenge length varies but usually lasts around six weeks. Once signed up, the first week of a challenge will be warming up.
In the weeks after you have to attain certain goals or be disqualified.
Available on Android and IOS.
Vitality rewards its members for healthy living activities and good driving.
The app partners with employee wellness programs so speak to your HR if you don't have it yet.
Every time you increase your healthy habits like walking more or choosing a healthier drink at lunchtime you receive points.
These can be traded in for Amazon gift cards and you even receive a free fitness tracker once you exercise regularly.
Available in the Apple App store or on Google Play.

Virgin Pulse is another wellness app that works with corporate wellness programs.
Once your workplace is signed up, you can participate in fitness challenges solo or as a group.
Prizes include cash and merchandise and you can even access a mental health well-being toolkit and holistic well-being tips.
Use your Fitbit or smartphone to track your fitness efforts and share with your colleagues to stay motivated.

Charity Miles won't pay any money to you for exercising, but it'll pay to a charity of your choice.
On the Charity Miles app, you can scroll through many different charities to find one you're passionate about.
Next, you can send donations their way from your friends, employers and the charity's sponsors for every mile you walk or run.
Walkers and runners can make $0.25 for every mile they go and bikers can make $0.10 per mile.
A few of the charities supported by Charity Miles include:
WWF
Autism Speaks
Wounded Warriors
Stand Up to Cancer
Feeding America
Habitat for Humanity
Alzheimer's Association
American Diabetes Association
Every Mother Counts
Operation Smile
All you have to do is download the app, choose your charity, start working out and track your activity within the app.

Using the Walgreens app, you can earn points every time you're active which are known as Balance Rewards.
This is now known as MyWalgreens and gives you an easier way to shop, save and stay well.
The program is free to join and allows you to earn:
1% Walgreens cashback rewards storewide
5% on Walgreens branded products
Pickup orders in as little as 20 minutes curbside
Delivery in as little as one hour
Or you can donate your cash rewards to causes you care about
As a MyWalgreens member you can also sign up to be part of healthy challenges.
Your challenges can include tasks such as walking 10,000 steps a day, eating more vegetables or cycling x3 times a week.
If you're consistent for four weeks, you earn an extra $2.
Simply sign up for a MyWalgreens account and connect your fitness tracker to your account such as an Apple Watch or Fitbit.
While this isn't the highest earner, this is still one of the top apps that pay you to exercise, so you can get rewarded for going after your fitness goals.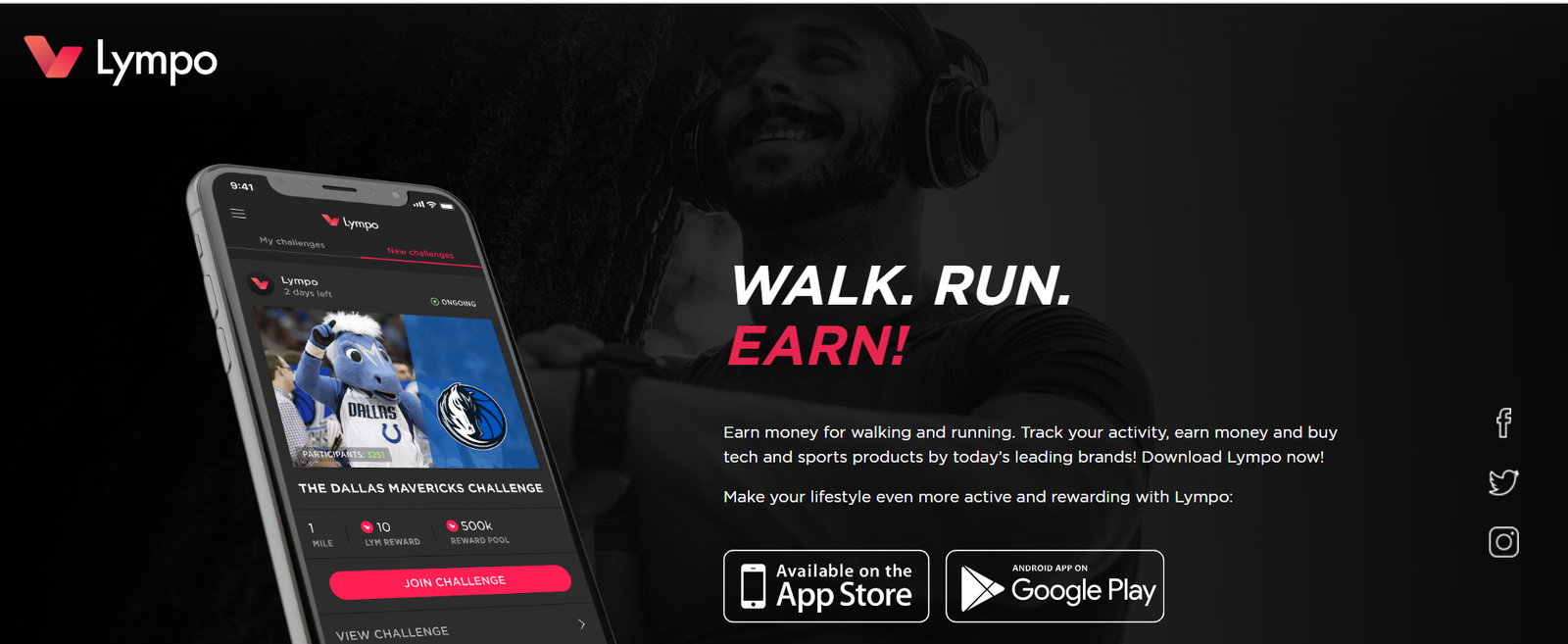 The Lympo app is one of the best apps that pay you to exercise.
You earn money from walking and running, track your activity and enjoy rewards for living a healthier lifestyle.
There are a couple of earning opportunities on the Lymp app which include:
Challenges. The best way to earn with Lympo is by taking their challenges. Once logged into the app, you can see daily fitness challenges available under the 'Task' section. Challenges usually include a certain amount of walking or running and you have to reach a target to get your reward.
Referral program. Another way to get rewarded is by joining the Lympo referral program. Share your referral link with friends a family and when they sign up and join a challenge, you earn more rewards.
You are paid with LYM coins.
These coins can be used to get discounts on various electronic gadgets in their shop such as headphones, earbuds and wireless chargers.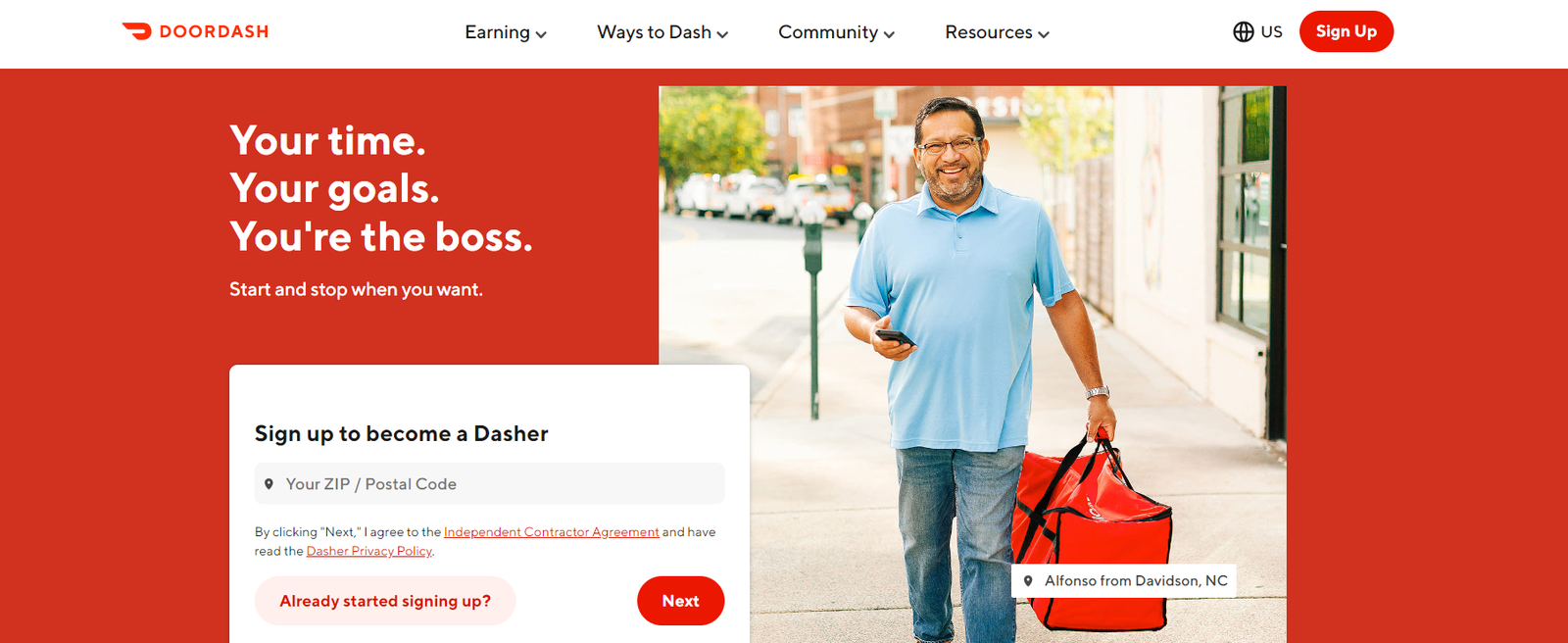 While DoorDash isn't an exercise app, it's one of the best side hustles you can do from your phone while keeping active.
For example, you can deliver food on your bike or via foot if you live in a busy neighbourhood where many people make orders.
Plus, the money you earn as a 'Dasher' will be significantly higher than what you can earn on some of the other apps mentioned in this article.
In fact, you could earn up to $500 a week in your spare time with DoorDash.
To make money as a Dasher, you'll need to:
Create a DoorDash account
Consent to a background check
Complete the orientation session
DoorDash will email you an activation kit
Activate your Red Card by following the provided instructions
Log on to the Dasher app to start receiving orders
To earn even more money, you can sign up for Instacart alongside DoorDash and receive double the amount of orders.
If you live in a busy city, this is one of the best side hustles to keep you fit and bump up your earnings.
Lifecoin is an app that pays you to walk and rewards you with an in-app currency called 'Lifecoins'.
These can be redeemed for various prizes such as Amazon gift cards, iTunes gift cards, Lulu Lemon gift cards, Apple Airpods and even an Apple iPhone X.
You will need to accumulate at least 50 Lifecoins to receive a gift card, so it could take you some time.
But, it's still nice to know you'll eventually be rewarded for your hard work and for reaching your fitness goals!\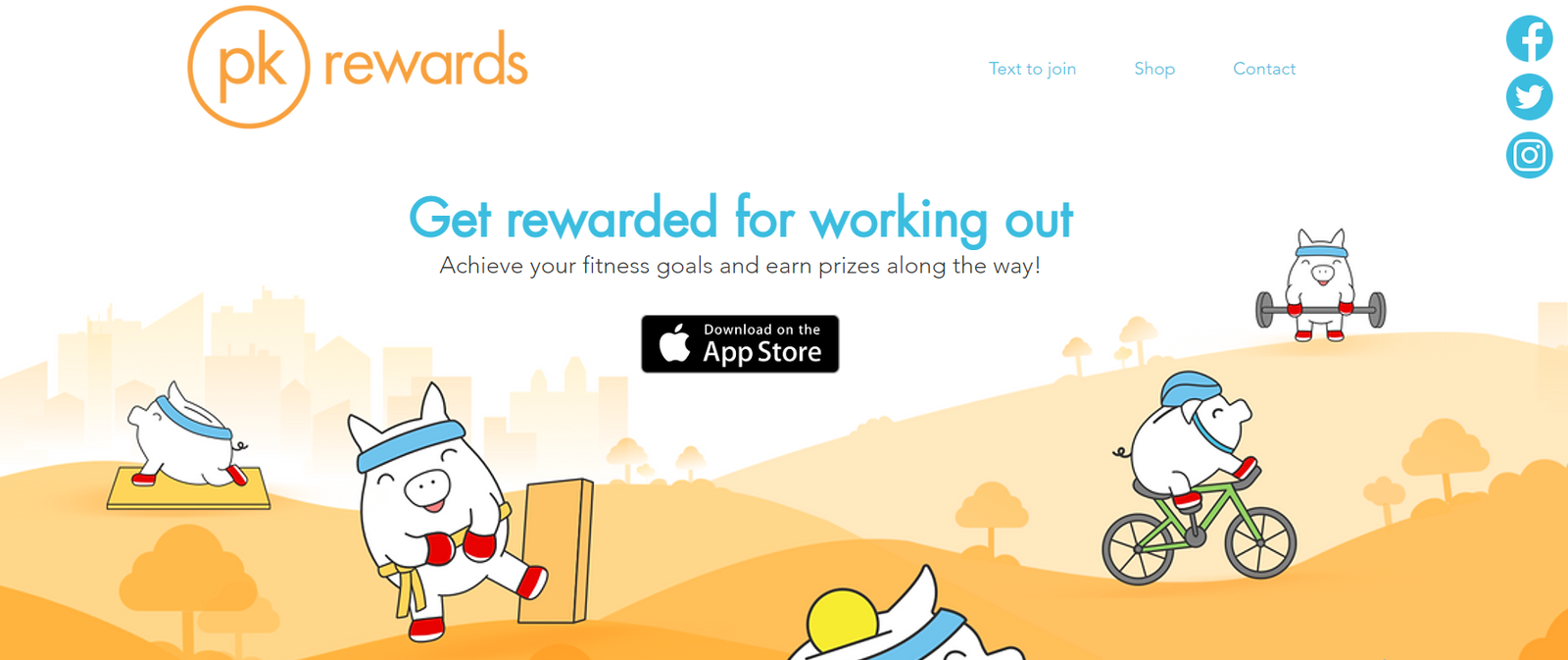 PK Rewards is a free app that helps you achieve your fitness goals and get rewarded along the way.
To get started, you need to:
Download PK Rewards from the Apple Store
Connect the app to your Apple watch or a Bluetooth tracker
Track your workout or activity
Get a personalised effort score for each workout
Convert your score into coins
Redeem your coins for prizes
The range of prizes includes gift cards, and apparel with a variety of major brands such as Disney, Starbucks, Amazon and Airbnb.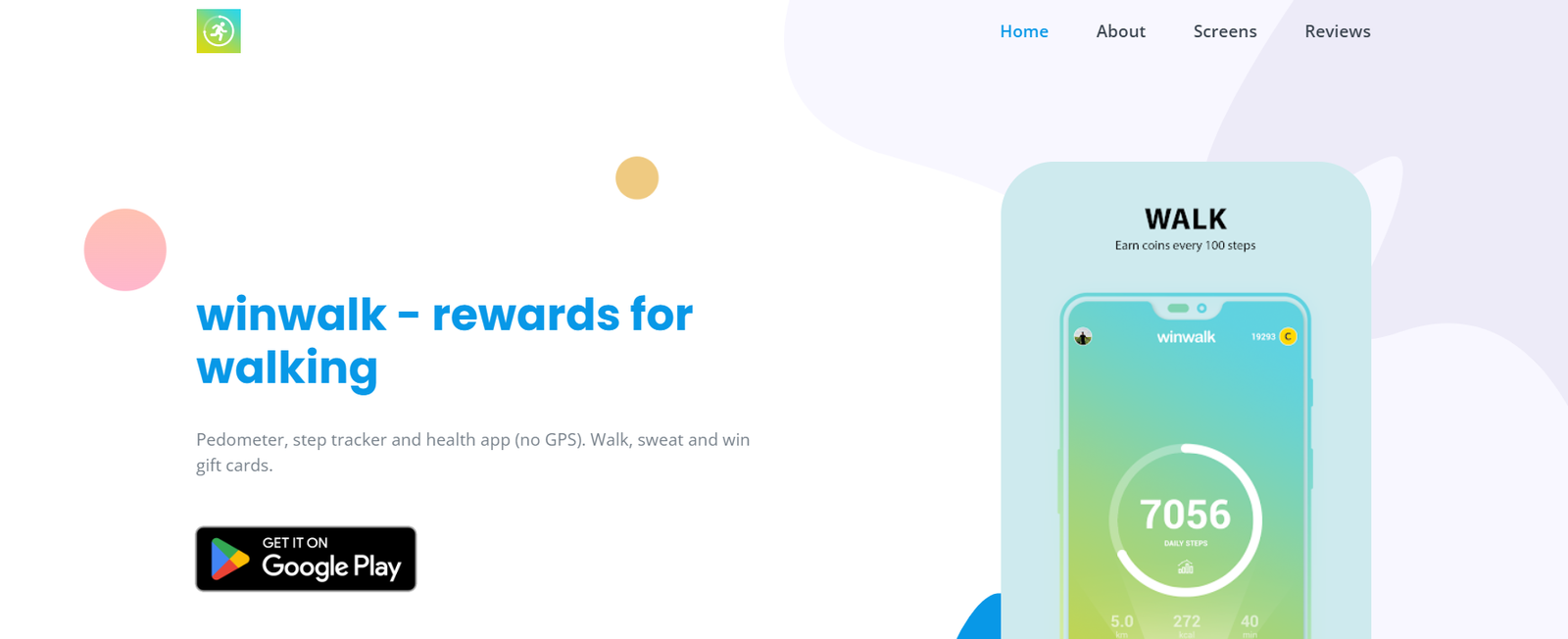 WinWalk is a pedometer, step tracker and health app that rewards you for walking.
The more you walk, sweat and burn calories, the better rewards you receive. The app uses your phone's built-in sensor to count your steps, which is better for the battery.
On WinWalk, for every 100 steps you make, you get 1 coin.
The maximum you can earn in one day is 100 coins, which relates to 10,000 steps.
When you decide to cash in, you can redeem your coins for gift cards at multiple major brands, such as:
Target
Amazon
Dominoes
Uber Eats
Google Play
Nike

The Runtopia app can be downloaded from the Google Play Store or the App Store.
It's a free fitness app that rewards you for your activity. You can:
Record activities with GPS tracking
See data analysis to improve your performance
Stay motivated and connect with friends
You can set yourself exercise goals such as walking, running or cycling a certain amount each day.
After completing challenges, you earn Sports Coins which can be redeemed for prizes, discounts, Paypal cash and upgraded memberships.
As a free member, you can only earn up to 50 sports coins a day but you have the option to upgrade for a fee.
This app won't make you rich, but it's worth using to help you stay motivated while working out.
The Earth Miles app helps you get fit and earn rewards while you walk, run, bike and move.
You're rewarded with 'Earthmiles' which are given out, relating to how hard the activity was and how far you went.
Simply download the app and connect to a fitness tracker, such as a Fitbit, or alternatively, you can link it to your Samsung device via Samsung Health.
After you accumulate enough Earthmiles, you can redeem them for goodies and exclusive discounts from some major health, fitness and nutrition brands.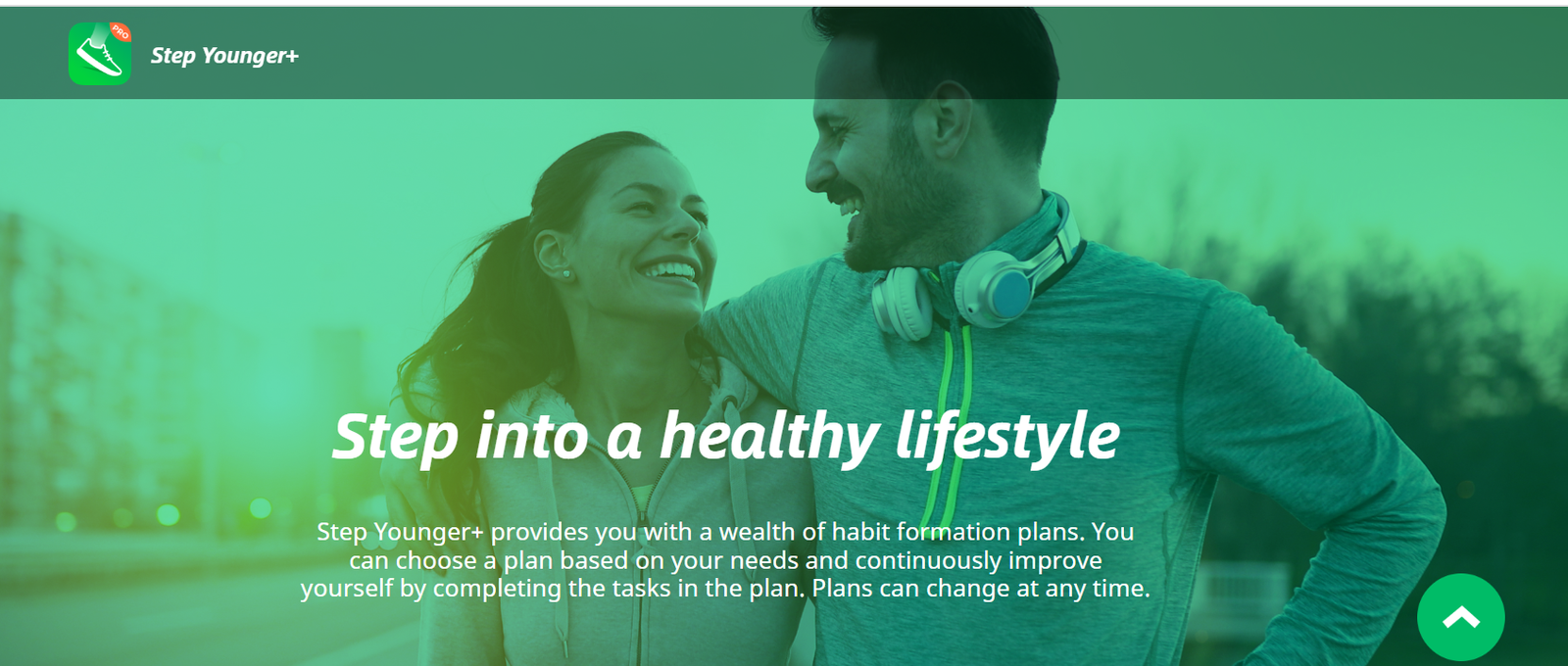 The Step Younger+ app helps you build healthy habits in your daily life based on your needs and goals.
You can even monitor your blood pressure and heart rate and identify any changes as you get fitter.
Available on Android and IOS, it's free to download this app, start tracking your steps and unlock achievement badges as you go.
As you exercise, you receive free spins and puzzles where you can possibly win prizes.
One of the best prizes is a $100 free Amazon gift card, which should keep you motivated if won!
A common review about the Step Younger app is that it's quite tough to receive the correct puzzle pieces that unlock the free prizes.
So, it may take a few weeks to get rewarded, but you'll get fitter and see some cool stats along the way!
18. Mystery Shopper Apps

Other great apps that pay you to exercise are mystery shopper apps.
A few of the popular ones include GigWalk and FieldAgent. While these apps don't ask you to do an actual workout, you'll be walking about your city completing tasks such as:
Taking photos
Collecting information about in-store products
Answering questions about shopping behaviours
Verifying a store has certain products
Buying and trying products
Inspecting apartment buildings
Anyone can download these apps and start making money while shopping and walking around their city.
The data you collect is used to improve what businesses and brands offer and to improve their customer's experience.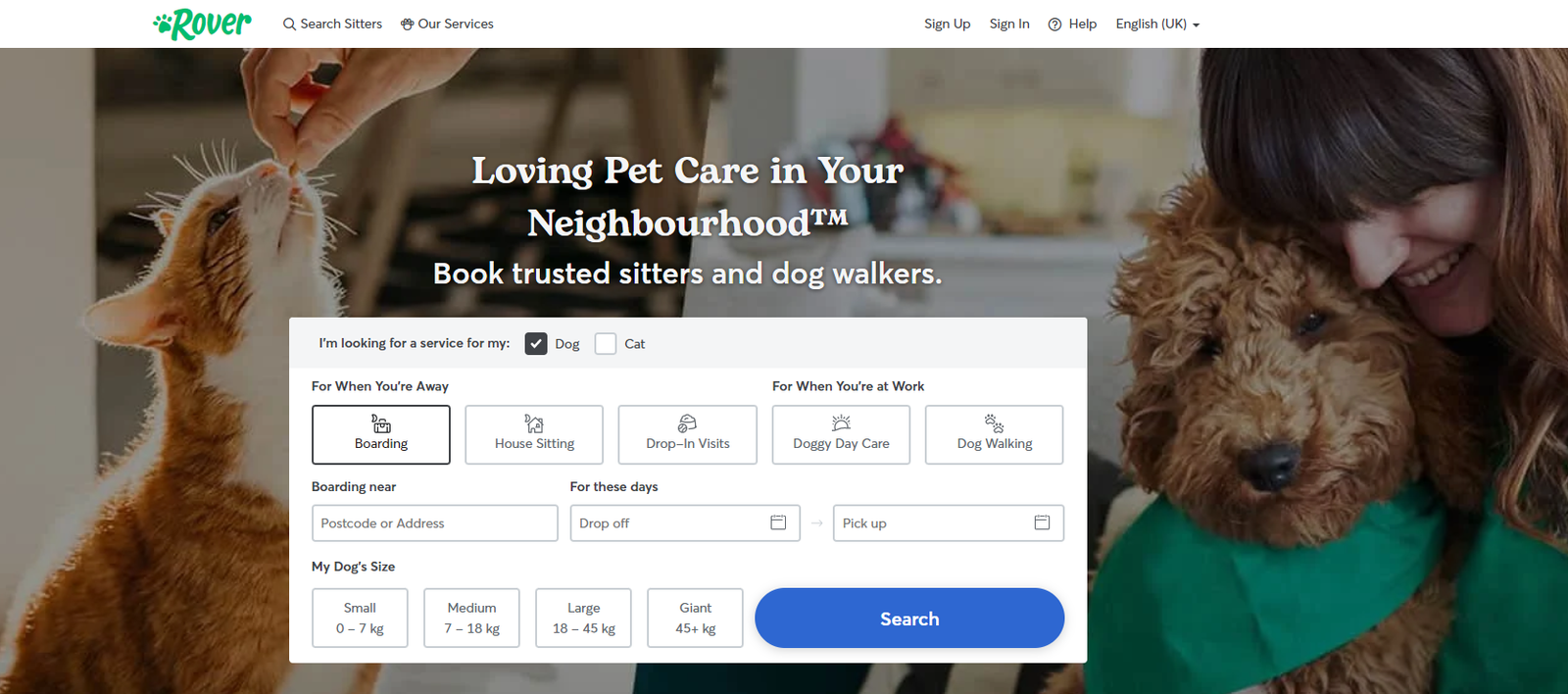 If you love dogs and want to get fit, the Rover app is for you.
Rover provides a range of services for dog and cat owners, including:
Boarding
House sitting
Dog walking
Doggy day care
Drop in visits
You can sign up to be a Rover team member and offer a range of pet care services. You can even set your own schedule and prices.
To get started walking dogs and getting fit at the same time, create a profile on the Rover app.
How Else Can You Get Paid to Exercise?
This article details the best apps that pay you to exercise.
However, there are many fitness side hustles you can do in your spare time to make extra cash. Take a look at these ideas:
Make money with a YouTube channel dedicated to fitness
Set up a blog showing the best workouts
Start an online personal training business
Teach classes such as yoga, meditation or spin
Become a walk leader for hiking trips
Become a sports and fitness teacher
Teach sports such as football, hockey, skiing or tennis
Start a handyman, gardening or cleaning  business
As you can see, there are many ways to make a little cash or even $100 in a day or more while being active.
Apps That Pay You to Exercise – Final Thoughts
With so many apps that pay you to exercise, you can start a new fitness routine and save up for a new gym workout.
Getting fit is one of the best things you'll ever do, but it will also be the most challenging.
Knowing you're getting rewarded for your efforts, helps to keep you motivated on those tough days.
With a fitness app by your side, you'll have all you need to carve a new sleek body and make some cash in the process!
---
Further reading:
---
19 Cool Apps that Pay You to Exercise
*Disclosure: I only recommend products I would use myself and all opinions expressed here are our own. This post may contain affiliate links that at no additional cost to you, I may earn a small commission.
Summary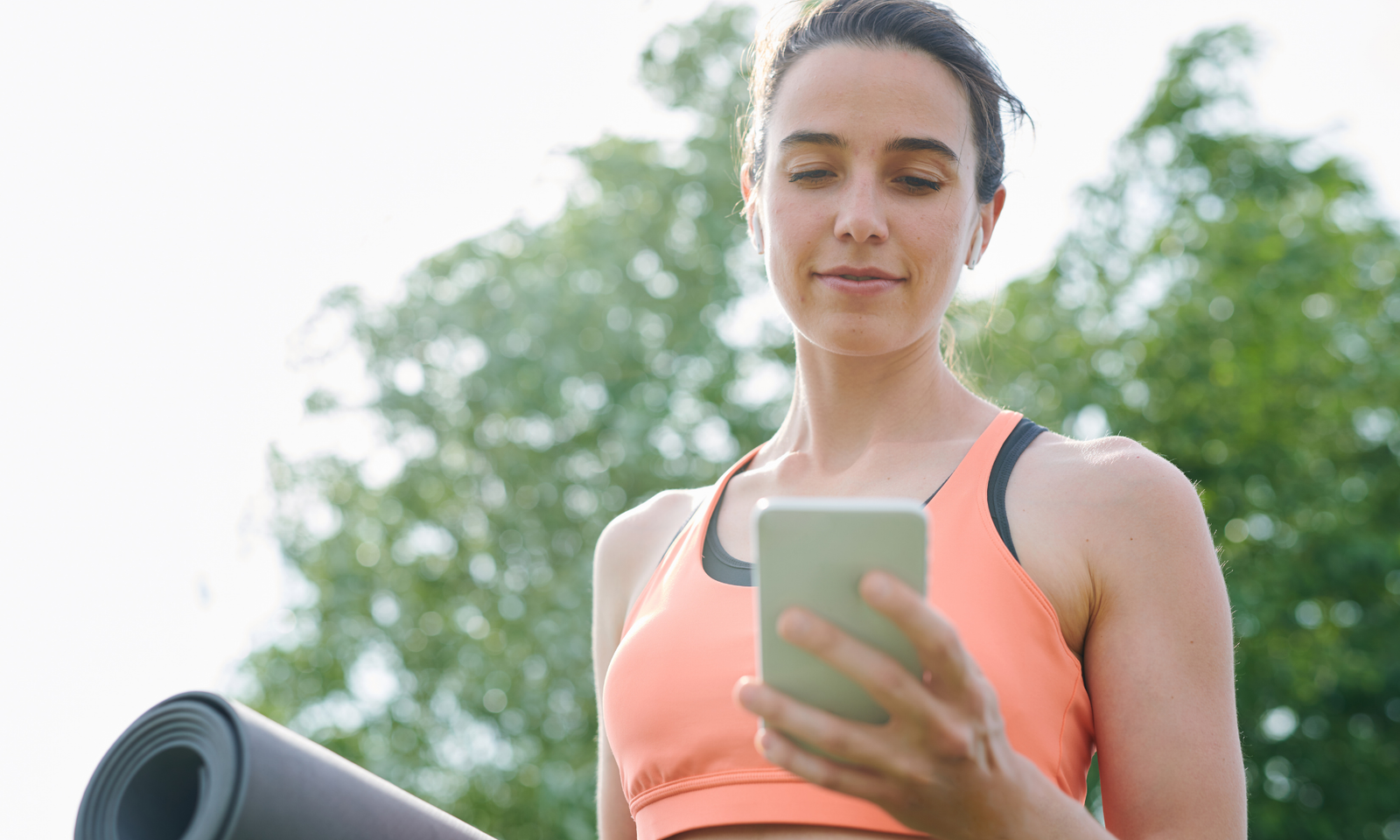 Article Name
19 Cool Apps that Pay You to Exercise
Description
Article about legit apps that pay you to get fit.
Author
Publisher Name
Publisher Logo