If you love to talk and read, you can make money reading audiobooks.
Many people prefer to listen to audiobooks rather than reading these days. This is why audiobook narrators are in demand.
A study by the Audio Publisher Association who compiled a survey in 2019, concluded that 50% of Americans aged 12 years and older have listened to an audiobook and 55% of all audiobook listeners are under the age of 45.
Audiobooks have become a convenient way to read. You can listen and get other tasks done like driving, household chores or even working out.
The rise of audiobook popularity has created new opportunities for people to work from home and make extra side hustle cash. Book narration can even become a full-time income if you get good at it.
Requirements for Audiobook Narrators
You need very little to start making money as an audiobook narrator. The basic equipment needed is a quality microphone, headphones and a quiet space to record in. As you develop, you can invest in better equipment. Skills needed for audiobook narration include;
Clear articulation of words and phrases
Ability to control breath
Consistent timing and pacing
Energy, character and pitch control
Understanding concepts and making them understandable
Ability to bring characters to life
Ability to paint a picture emotionally with your voice
Don't worry if all this sounds too much in the beginning. Everyone has to start somewhere. Practice makes perfect and the more voice work you get, the better you'll become.
How Much Do Audiobook Narrators Get Paid?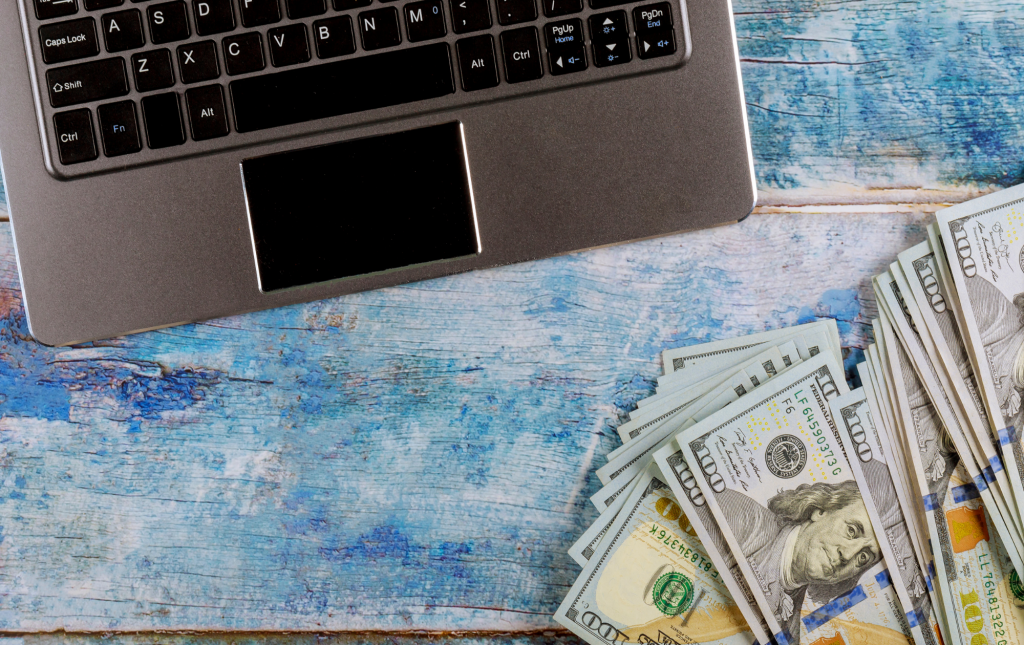 Even for beginners, audiobook narration is a well-paid line of work. Business Insider states that new narrators can expect to earn $100 per finished narrated audio hour.
More experienced narrators demand around $500 for completed audio hours.
But be aware – pay will vary depending on where you find work. Some small publishers and new authors won't have huge budgets to pay narrators.
Depending on what company you work for, there are a few ways you can choose to be paid:
Paid per audio hour. Receive one flat rate payment for the whole book
Split royalties 50/50 with the author of the book (or rights holder)
A combination of per finished audio hour and the royalties
Is Audiobook Narration Passive Income?
To make money reading audiobooks, you'll have to put the work in up front. Once you've finished narrating an audiobook, if you choose to receive royalties, you could receive income for years to come every time a book is sold. This is how audiobook narration can become a healthy passive income stream.
How to Make Money Reading Audiobooks: 6 Places to Find Work
ACX is a top platform to make money reading audiobooks. They even have an ACX university where you can learn to produce, market and publish great sounding audiobooks.
To get started on ACX, set up your profile and upload samples showing off your accent, genre and style.
Decide if you'd like to be paid either by the audio hour finished or to receive royalties. Then search for books you'd be interested in narrating and audition.
If you get chosen, you'll receive an offer where you can agree on terms to complete the narration.
Brilliance Publishing is an industry leader paying some of the best rates around. But this means you will have to ensure you deliver exceptional narration with clear punctuation and incredible sound quality.
Keep an eye out for when they advertise for new narrators. You'll have to apply with a voice-over demo and audition for the new project they have available.

Bunny Studio currently has over 28,000 voice artists covering 50 languages on their books.
To make money reading audiobooks on their platform you'll need to upload a voice quality sample. If accepted, you can browse through and apply for audio and podcast work in a range of sectors.
The good news here is; you can set your hourly rate which you can increase once you get experience and good reviews.
Voices is a top platform looking for narrators, announcers, story tellers and instructors. Voice actors are needed in English, Chinese, Spanish, French, German and for a range of projects including audiobooks, internet videos, podcasting, radio, video games, TV and animation.
Set up a basic or premium membership on the platform and upload your voice demo. Voices uses a voice match engine that matches your style with what a client is looking for.
You can then approach clients to pitch for the job.
Fiverr is a massive freelance platform with a worldwide audience. Anyone can set up a creator profile and offer niche services.
Make money reading audiobooks by setting up a profile on Fiverr describing your niche, experience and rates per audio hour. Interested clients will search through Fiverr and contact who fits the skills they are looking for.
Describe your voice talent well to get people to click on your profile. Examples include; deep African voice, Italian mother tongue female voice, old man wizard voice or professional female London voice.

People Per Hour is another popular freelancer platform where customers advertise projects that needs talent. Set up a professional profile describing what you can do and any experience you have.
Last time I looked there were 20+ job proposals for audiobook narrators ranging from; a health and fitness audiobook, a 15,000-word book needing a narrator, a true-crime podcast narrator and more.
Pay for these jobs is fixed and the work can be done remotely. Send your proposal describing why you are the best voice for the job to be in with a chance.
How to Get Paid to Read and Review Books
Another simple way to make money in your spare time is by reviewing books. If you love to read, turn your passion and opinions into cash. Take a look at these three great platforms to read and review.
Kirkus Media is regularly in need of book reviewers for English and Spanish language titles.
To apply, you need to submit your resume, writing samples and a list of reviewing specialities to the Kirkus Indie Editor David Rapp. You can find contact details on the careers page.
Reviews are about 350 words and expected two weeks after the book is assigned. Books are reviewed in many genres and in paperback, digital and hard book format.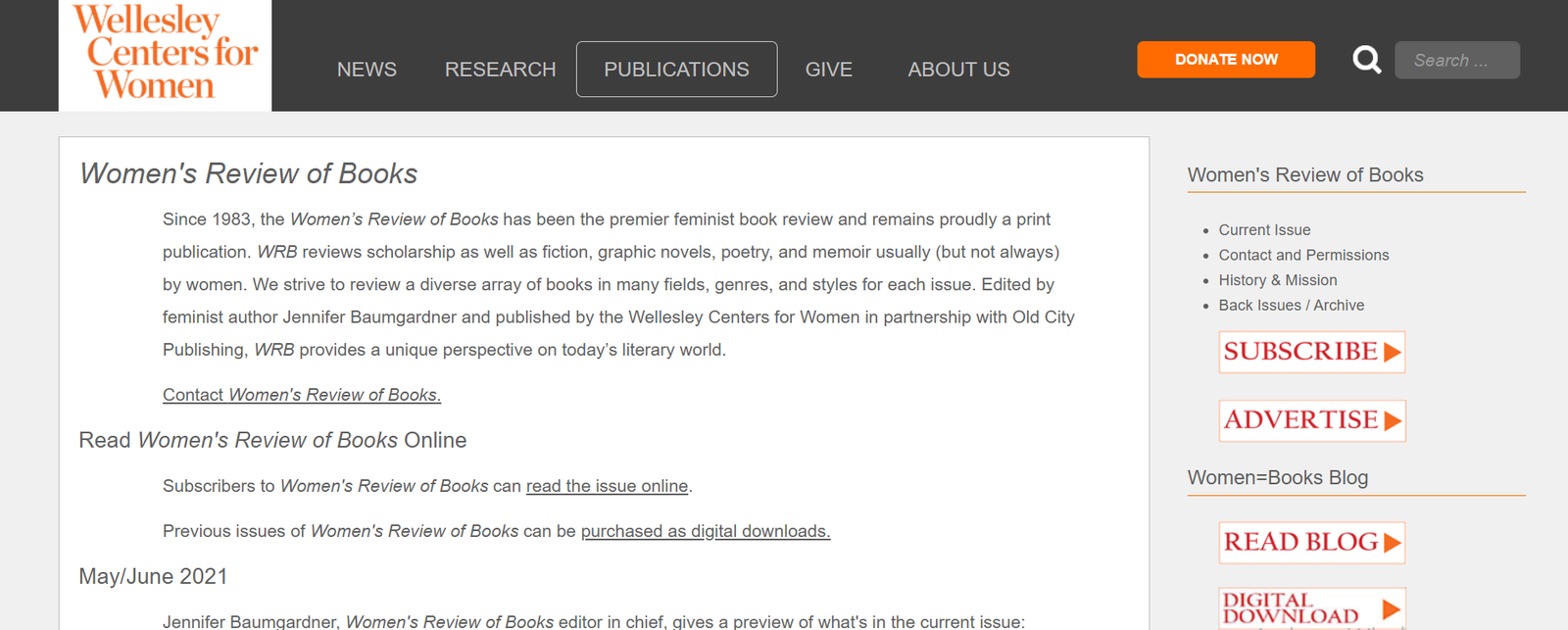 If you enjoy fiction, non-fiction and poetry written by women, you can get paid to review this type of content.
Create an account on the Womens Review Of Books page, give details about your experience and any credentials you have.
If accepted, you'll be assigned an initial book where you can give your first, written review. Many regular reviewers earn $100 for each book review. Not bad for doing something you love!
This platform regularly needs book reviewers. Create a free account and select a book to read. Once finished, you can write your review and earn between $5 and $60 for your thoughts.
Online Book Club is a free online community for readers with all sorts of free offers and tools. Sign up to learn when top-rated books go on temporary free promotion.
Get Paid to Read Books Through Mobile Apps
If you'd rather leave your laptop shut after work, you can still make money reading books on your phone.
Download an app, choose a good book and be rewarded for your book reading time. You just need a love for reading and be willing to write a review afterwards.
Here are four apps worth checking out: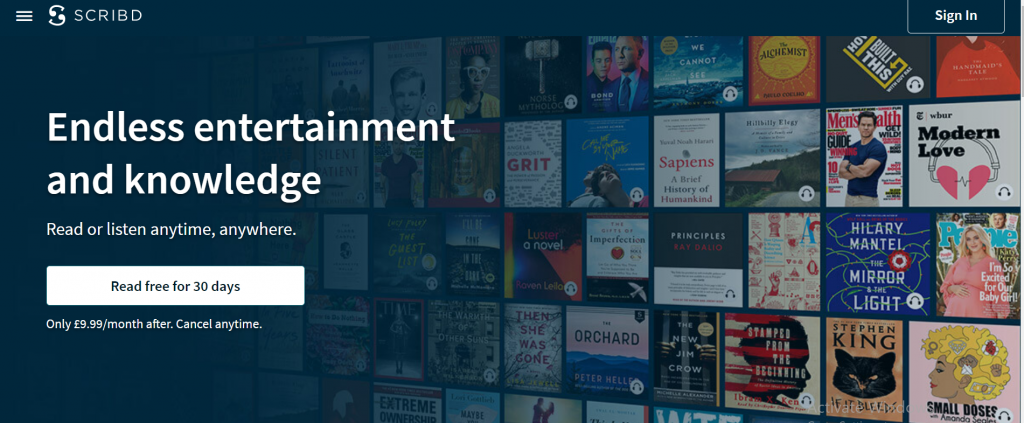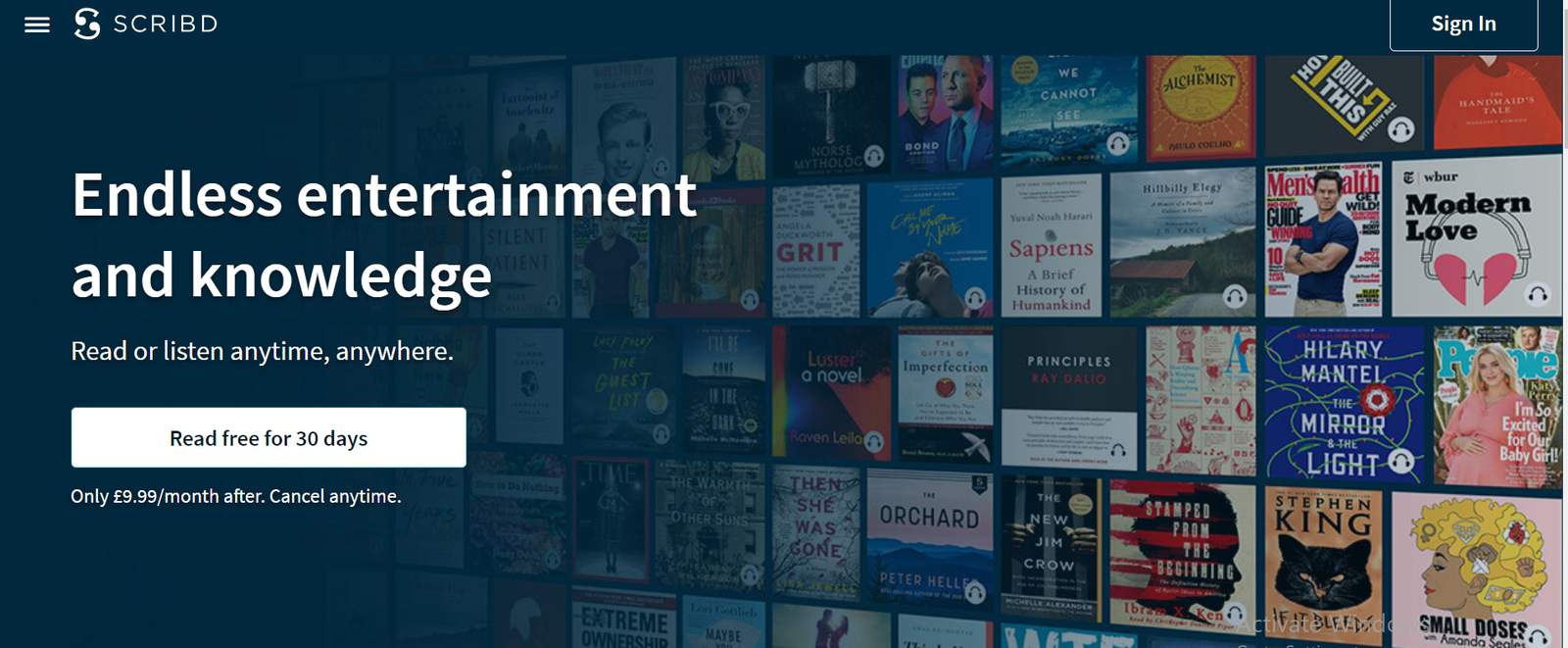 Scribd is a digital library where you listen to audiobooks, podcasts, magazines, books and more.
It often has the need for proofreaders and book reviewers. Once on the Scribd platform, apply to be a book reviewer and if selected, you'll be assigned books to read and give your opinion on.
Goodreads has a desktop platform and a quality app to read from. They pay well for proofreaders and book reviewers which you can apply for once you've downloaded the app.
In the search bar, type; "paid book reviewers" and you'll get shown how to sign up as a paid contributor.
BookYap is home to a great range of self-improvement, entrepreneur, marketing and management, real estate and investments and finance books.
If these types of books pique your interest, keep an eye out on their website for when they post about job openings for reviewers.
Make Money Reading Audiobooks – Final Thoughts
In conclusion, there are many places to make money reading audiobooks even for beginners.
What is great about this type of work is; you don't need any particular skill except having a clear, easy-to-understand voice.
If you have a unique sounding voice, then you'll have even more opportunity to get hired for all sorts of work from animation, podcasts, TV and commercials.
To give yourself the best chance to get hired for voice work, set up profiles on multiple platforms and hustle to get the jobs you see.
Once you complete a few assignments and get good reviews, you may start to get offers from interested clients.
Have you made any money reading audiobooks or doing voice-over work?
What was your experience?
Let me know in the comments…
*Disclosure: I only recommend products I would use myself and all opinions expressed here are our own. This post may contain affiliate links that at no additional cost to you, I may earn a small commission.