Last Updated on January 30, 2022 by Katie
The Ultimate Guide to Making Money from Expired Domain Names.
Guest post by Arthur Dubois
Websites and domain names are essential for boosting your brand and increasing customer loyalty, but if you've ever tried to build the SEO of a new website from scratch, you'll know what a painfully slow process it can be.
Yet 41% of domains bought are left to expire (meaning the owner doesn't renew them); many already have backlinks and domain authority. So no wonder there's a huge market — and making money from expired domain names is one of the many weird, and wonderful side hustles out there.
If you know what you're doing, you can buy expired domains for as little as $10 and then sell them on for a huge profit (known as flipping). But the key part of that sentence is "if you know what you're doing" — to pull this off, you'll need to know how to identify the domains that are the most valuable and therefore have the best resell potential.
Fortunately, we're here to tell you how to do exactly that. In this guide, we'll outline how to find expired domains, purchase the right ones, and use various strategies for monetizing them, all so you can make as much money as possible. Ready? Let's dig in!
What Happens When a Domain Expires?
When an individual or business decides not to renew their domain, it expires. As a result, the website will become unavailable, all related services will cease to function, and the registry managing the domain will eventually remove it from their database.
There's a lot of variation in how this process pans out depending on the registry in question and the type of domain extension (i.e., .com vs .org). However, here's a detailed explanation of how the expiration process works in most cases:
When someone buys a domain, they choose how long they want to register it for. This period will be at least a year but can be up to ten years in some cases.
Once the expiration date approaches, the domain owner will get an email reminder from their registrar letting them know it's time to renew.
If they don't take action, the domain name will expire — but first, there's a grace period of around 30 days to give the domain owner a final chance to renew their domain before it expires.
After the grace period is over, it expires and becomes available for anyone to buy.
Registrars send their expired domains to auction sites like GoDaddy auctions and NameJet, the two big auction sites for expired domains. Then, they become available for anyone to buy.
It's at number five where the magic happens — this is where you have the potential to earn some big money. So, let's take a more detailed look at how to do it.
How to Choose the Right Domains to Buy
As we've previously read, when domains expire, they go up for grabs by anyone by auction. This is your chance to get a bargain by purchasing a domain that an organization or individual is likely to pay big money for later down the line. Your goal here is basically to be one step ahead of your final customer.
For example, Argentinian Nicolas Kurona managed to purchase www.google.com.ar for just under $3 after noticing the website was down. While it turned out to be a technical error and Kurona didn't profit from his savvy move, this extreme example demonstrates the potential of snapping up a powerful domain before anyone else.
But there's also plenty of potential for things to go wrong. For example, too many people buy the wrong domains or follow the wrong process, resulting in them losing money. We'll delve into the process of how to choose the right platform to sell a domain on later, but first, let's go through our framework for identifying the domains with the most resell potential.
Narrow Your Focus
A crucial part of separating the winners from the worthless in the domain world is restricting yourself to a field you're familiar with. That way, you'll know the kinds of keywords that are valuable to prospective buyers.
On the other hand, if you don't know anything about the industry you're buying a domain for, you'll be operating as an outsider, meaning you're more likely to make beginner mistakes and lose money.
Let's say you're buying some technology-related domains because you've heard that the tech industry is booming and believe there's likely to be a lot of demand. If you don't know anything about technology, you might end up buying domains with extensions that are less popular in the industry (e.g., .io is more popular than .biz).
Even worse, you could buy domains with outdated keywords and pass up those related to up-and-coming technology you'd never heard of.
The niche you choose could be related to your work or personal interests. The only thing that matters is having a good understanding of its audience — you need to know what's hot and what's not to reduce the risk of a loss.
Also, if you have any doubt, you can use software like Keyword Planner or Google Trends to check the words and phrases people are currency searching for. These tools might not be reliable enough as a standalone, but they're great for verifying or disproving your assumptions.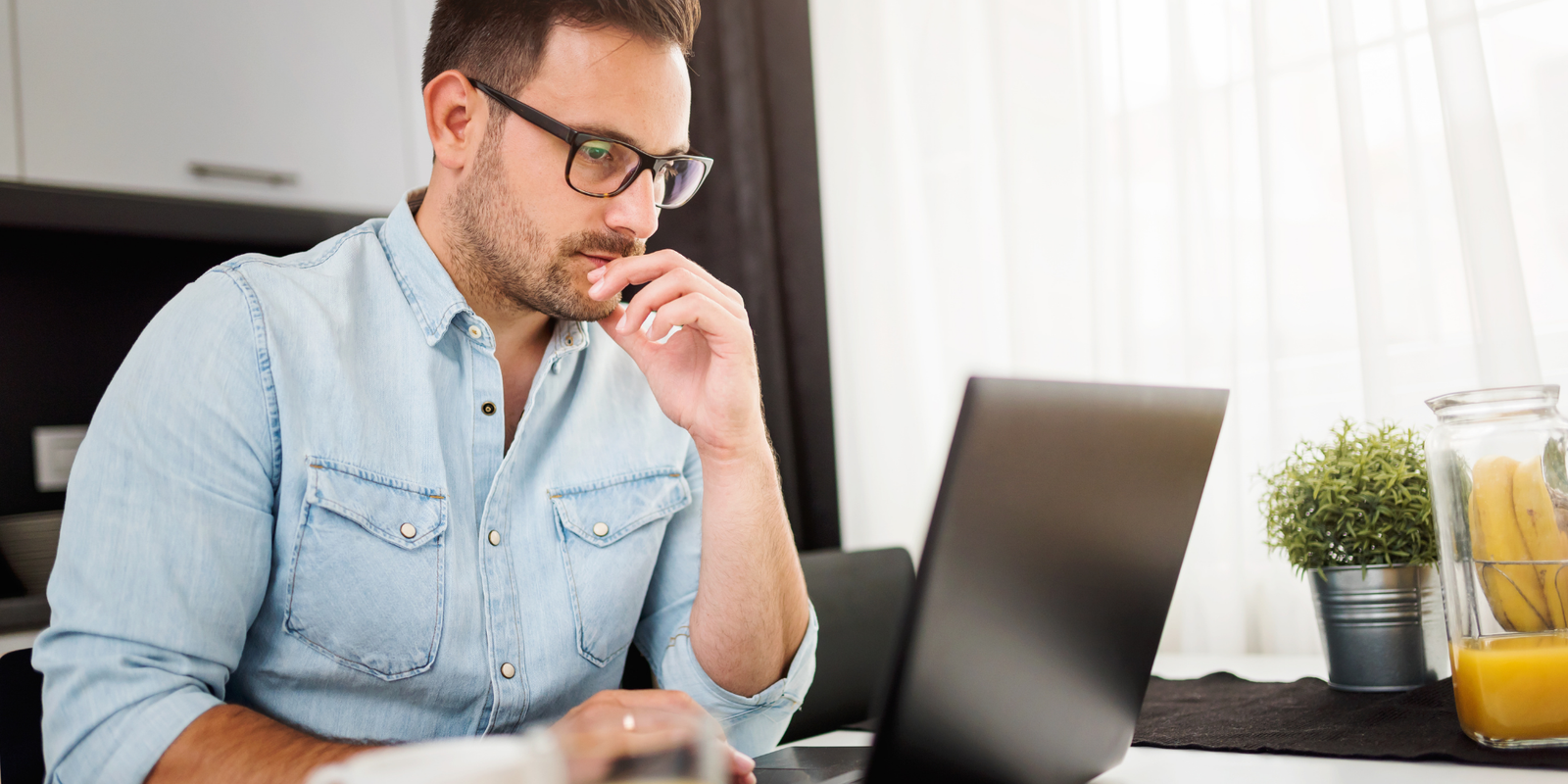 Find Domain Names with Real Business Value
Once you have your chosen niche, put yourself in the shoes of your potential customers.
Ask yourself the following questions:
If you worked in that industry and were looking for a domain, what kind of name or keywords would you target? Look at the domain names of big players in the sector.
How much profit are these customers likely to be making on average? If you don't know, do the math for a rough estimation (e.g., for real estate rentals, find out about rent costs in different areas).
What are the current trends in the industry?
Which domain names sound the most authoritative and trustworthy? For certain industries, clarity is paramount, while others can be a bit more playful.
Then, check if there are any domains available for the keywords or names you've identified. If the name you want is already taken, all hope isn't lost — you might be able to buy it from its current owners on aftermarket sites.
However, this is likely to be more expensive than purchasing an expired domain unless you get lucky. Are there any related keywords or names you could target instead?
SEO and Technical Factors
Understanding your niche and the business value of various domains is a great start, but these aren't the only things you need to know to succeed. For example, no matter how good a name is in theory, you could be in for a nasty shock if you find out it's been abandoned for a reason, such as a history of spamming or a legal dispute.
Here are a few technical and SEO factors you should be aware of before you buy.
Legal Implications
If a site has been used for a crime like fraud or trafficking, it's a definite no-no. Even if a site is no longer used for untoward purposes, its history creates liability risks — even after expiration. This could put any company that uses it in the future at risk.
To check a domain's history, enter it into Wayback Machine to see some snapshots of its past. Does everything look legitimate?
Has Google Banned It?
After Google bans a domain, it takes over ten years for it to be re-released — and the tech giant is known for being strict when it comes to enforcing this policy. So, unwittingly buying a banned, expired domain is an expensive mistake.
Use bannedcheck.com to stop this from happening to you.
Domain Name Age
Generally, the older the domain, the more valuable it is. You can use WHOIS to see the date a domain was registered.
Backlink Quality
Backlinks are Google's way of seeing how valuable a website is — if a site is constantly cited as a source (especially by other high-value sites), this is a strong indication it's providing quality content. On the other hand, a domain with low-quality, spammy backlinks is far less valuable.
Use SmallSEOtools to check the backlink profile of a domain.
Moz Rank
A site's Moz Rank measures a site's Domain Authority and Page Authority (PA) scores, both of which influence how a website ranks in search results. The higher the number, the more valuable the domain.
You can access a free domain analysis from Moz or pay for its Rank Checker for a more accurate result.
Site Quality
Before the domain expired, was it home to a quality site or one used as a link farm for spam? Again, Wayback Machine is a useful tool to check this.
Google Index
It's important to know if Google still indexes a domain — if not, it's no better than a brand-new domain in terms of rankability.
To check this, use Google Cache to find out which version of the website Google has indexed. If there are no results, avoid buying.
Site Traffic
Finally, find out the domain name's Alexa ranking to see how much traffic (or how many visitors) the site receives. A high number of visitors is another indicator to Google that a site is valuable.
SimilarWeb provides good estimates.
Evaluate the Price
Okay, so you know you've found a domain with great business value and a clean profile. But is it selling at a fair price?
The first thing to know is that there's no magic number of what's "too high" or "too low." Domain prices are relative. What might seem too high to one person might be worth paying for someone who just had a stroke of inspiration that they needed to call their business a given name and buy the corresponding domain.
However, there are some tools you can use to help you evaluate price. For example, GoDaddy has a free domain value appraisal tool, which gives you a rough estimate of what a domain name is worth. It also shows you the price similar domains have sold for and domain names currently for sale with similar keywords.
If you think a price is too high, domain brokers can contact the person selling a domain and make a deal for you. Remember, you're aiming for profit here — there's no point buying a domain if you don't think you can get a comfortable margin.
Buying and Selling Expired Domains
At this point, you're probably wondering exactly where you can buy or sell your domain. We recommend using GoDaddy Auctions, afternic.com, sedo.com, or flippa.com.
However, these aren't the only sites out there. So if you stumble across another platform offering to put up your domain name for sale or sell your desired domain, you might be tempted to give it a go — but make sure you ask yourself a few questions first.
Is The Platform a Trusted Source?
You need to determine if the place you're buying and selling a domain name is a trusted source, so you know the transaction goes through. Otherwise, you risk paying money for a domain you'll never receive or giving away a domain for free.
Unfortunately, figuring out a site's legitimacy can be easier said than done. However, forums, social media sites, and review sites like Trustpilot are a good place to start — if past customers want to complain, these are the first places they'll go.
Is The Distribution Network Strong?
If you're selling a domain, you need to ensure that potential buyers will actually see it. Using a tool we mentioned earlier, SimilarWeb will reveal a site's traffic. Ideally, you should be looking for a website that pulls in millions of visitors a day.
Do More Research
Look, there's always a learning curve for buying and selling domain names for a profit. Even if a website looks good based on the above questions, never stop researching.
Joining forums like Namepros is a great way to learn from other domain entrepreneurs. If you're using a major platform like GoDaddy, you could also try contacting their customer service team for more information.
Finally, try to keep up with industry trends — make sure you're investing your money in something that will make sense in the long term. This is why it's so important to choose a niche you're familiar with already.
Other Ways to Monetize Expired Domain Names
Although this article is focused on flipping domains, it's worth mentioning that there are a few other ways you can make money from expired domains.
Here's a brief run-through of each one.
Speculating
Domain speculation involves acquiring an old domain name, holding it for a while, and then selling off when there's new demand in the market. For example, this might be because of an emerging technology you're sure will take off. This process requires patience and risk, but it can pay off big time.
Domain Parking
To park a domain, find an expired domain with considerable traffic. Then, visit domain parking websites that offer pay-per-click advertising services (PPC). When you park it with their name servers, they'll then pay you based on how many visitors click on the ads placed on your site.
It's a great way to make a little money with minimal effort.
Building a Website and Adding Value
This is a much more long-term strategy, but it's worth the effort.
Build a good website, add SEO content, and start generating traffic. Over time, you'll attract more traffic and increase your search ranking, allowing you to sell the domain for a higher price.
Redirecting Traffic
When you redirect traffic, all visitors to an expired site are automatically taken to a different website, where you can place an affiliate program that will pay you based on clicks or purchases.
For best results, make sure the sites are in the same niche, or visitors will click away as soon as possible.
FAQs
If you still have a few unanswered questions, chances are you'll find the answers here.
How Much Will an Expired Domain Cost in an Auction?
It depends. For example, GoDaddy auctions start from $10, but Namejet starts at $69. In some cases, valuable domains can sell for thousands of dollars; in other cases, you can get them for free from web hosting companies like Hostinger.
Who Buys Expired Domain Names?
The main buyers of expired domain names are investors and entrepreneurs looking to buy the names wholesale and sell them for a profit (or sometimes improve the domain authority in the process). The end customers are usually business owners or bloggers who want a domain to launch their venture.
How Do I Know When a Domain Will Expire?
You don't always have to sit around and wait for a domain to expire. Instead, you can use a backorder that tries to catch the domain name as soon as it expires by monitoring the WHOIS (a public database about website ownership) for changes.
If the name servers change or the person who owns the name changes, you'll receive an email to let you know, and you can reach out to buy it. Or, if the domain expires, it alerts you that it's gone to auction.
The backorder will give you a free $10 auction credit and cover your renewal cost for the domain name on GoDaddy. NameJet also offers backorders.
Ready to Make Some Money?
Buying and selling expired domains might not be as easy as it seems at first, but if you're prepared to take it seriously, it can be extremely profitable. Hopefully, we've given you the confidence and information you need to start your journey.
The general gist of the process can be summed up in three words: research, research, and research.
If you have any further thoughts or questions about what we've covered, please share them below! Or maybe you've heard about another interesting side hustle idea that you'd like us to explore? Either way, don't be shy.
---
About Arthur Dubois
Passionate about personal finance and financial technology, Arthur Dubois is a writer and SEO specialist at Hardbacon. Since his arrival in Canada, he's built his credit score from nothing and is now one of the go-to experts at Hardbacon when it comes to comparing credit cards.
---
More ways to make side hustle cash:
*Disclosure: I only recommend products I would use myself and all opinions expressed here are our own. This post may contain affiliate links that at no additional cost to you, I may earn a small commission.
Summary
Article Name
The Ultimate Guide to Making Money from Expired Domain Names
Description
The Ultimate Guide to Making Money from Expired Domain Names.
Author
Publisher Name
Publisher Logo