Last Updated on September 4, 2023 by Katie
Is it possible to start affiliate marketing without a website?
Yes, it certainly is!
While starting an affiliate website is a profitable form of affiliate marketing, many people don't want the hassle of building a website.
The main goal of an affiliate is to drive targeted traffic and get people to click on your affiliate links. The good news is that this can be done in many ways which we'll discuss in this article.
Read on if you're interested in making money affiliate marketing with zero startup cost and minimal hassle.
---
Want to Make Extra Money Right Now?
Acorns: Get a free $10 just for signing up and start saving for your future. Your spare change is invested for you by experts. No investment knowledge is required! Join Acorns Now.
Survey Junkie: Earn easy money by taking surveys and giving your opinion on new products. Make up to $3 per survey and cash out quickly. Join Survey Junkie now.
---
7 Ways to Start Affiliate Marketing Without a Website
Social Media
Email Marketing
YouTube Channel
Write An eBook
Content Publishing Platforms
Promote Through Forums
PPC Marketing
What Do You Need to Start Affiliate Marketing?
Before you learn how to start affiliate marketing without a website, it is important to know what basic tools you need for success.
Your goal as an affiliate marketer is to promote the right product, to the right audience, at the right time.
Get this right and you'll make a sale. Get it wrong and you notice tumbleweeds blowing around your offer.
To start affiliate marketing you need:
A product to promote
An audience interested in your offer
There are many ways to find affiliate products to promote. Have a think about any products you've used and courses you've taken. Many of these need affiliates to promote their stuff.
Search the helpful links section at the base of websites. Sometimes you'll see a link to 'partnerships' or 'affiliate sign up'. Click on these and apply to be an affiliate.
Other places to find affiliate products to promote is on large affiliate networks such as:
Other affiliate tools that are helpful include:
An email autoresponder. Not everyone will buy your product the first time they come into contact with you. To become a great affiliate, you should nurture your audience to build trust. This can be done by posting helpful, informative, free content on a regular basis. Offer a free lead magnet in exchange for a follower's email address. Once they're on your email list you can continue to promote your product until you get the sale.
A link cloaker. Some social media platforms are not tolerant of affiliate links. Plus, a normal affiliate link is very long and messy. A link cloaker such as Bitly allows you to shorten links and create your own ones with keywords that your audience is more likely to feel comfortable clicking on.
Search Affiliate Programs That Don't Require a Website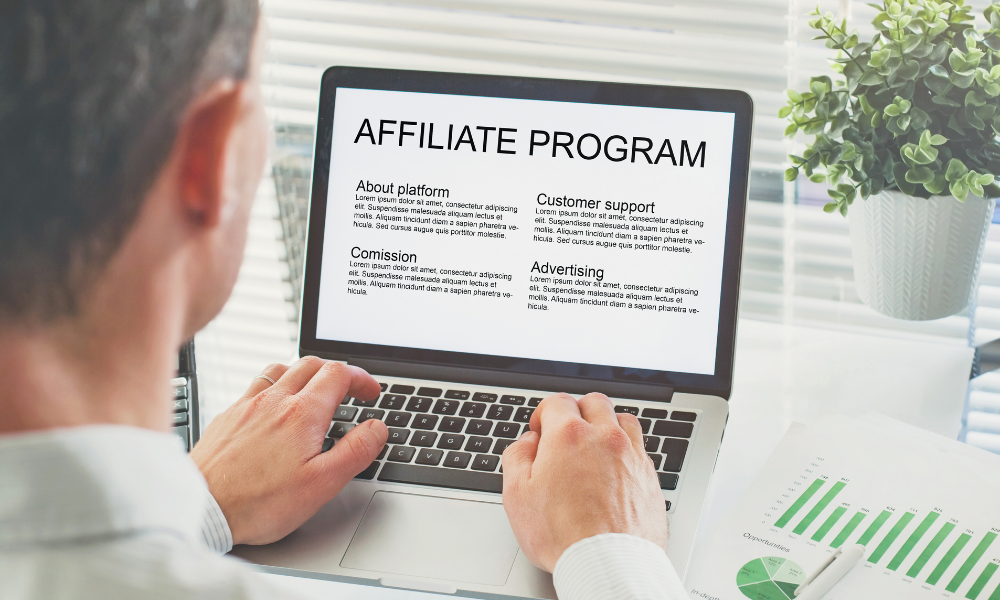 Many affiliate programs require you to have a website to sign up and promote them.
This is because, in the past, some affiliate marketers got a bad name using shady tactics.
You've probably experienced it – someone spamming links to you constantly on social media, without even saying hello.
Or getting caught up in a solo ads list where your email has been sold and you suddenly get an influx of promotional messages.
But as time has moved on, affiliate marketing without a website has become less spammy, with many marketers doing it the right way and making a full-time living from it.
Make sure you check the terms and conditions when you research affiliate programs. This should tell you what is required from affiliates.
Otherwise, you may get asked where you intend to promote the vendor's product.
Some will accept no website, some won't. Don't get disheartened if you get refused. Just move on and find another product.
How to Start Affiliate Marketing Without a Website
When you start affiliate marketing, it's best to focus on one method to really master it before moving on to the next. I
t can be quite overwhelming in the beginning and you need to use your time well.
Whichever way you decide to start with; it can take some time to start seeing results.
Make a plan and stick to it for the long term. Consider taking a few courses to learn from those who've achieved what you want.
1. Social Media
One of the best ways to start affiliate marketing is on social media.
You may have a large following on one or more social sites which can be used to your advantage.
If you don't have a large following, the first thing to work on is – building your audience. Don't know where to start building your social media accounts?
A course called Social Media Mastery taught me so much about building a brand that stands out on Twitter. You learn:
The art of building tweets
Ways to create passive income quickly
Basic Twitter rules and etiquette
How to find your tribe and build your community
How to create content that overwhelms the algorithm
How to monetize your account quickly
Extra ways to make money online even if you have no money
And much more!
Taught by Boss Your Day who has over 100,000 Twitter followers this course teaches everything you need to know about building a lucrative social media brand.
To make money on social as an affiliate, stop thinking of your accounts as social and start thinking business.
Start posting helpful, thoughtful content. Not posts about what you had for dinner or the latest cute cat meme.
Facebook, Twitter, Pinterest, Instagram, Tik-Tok, LinkedIn and Quora can be gold mines for affiliate marketing if done the right way.
Build up trust and authority by posting relevant content that solves problems. Once people start to see you as an expert, they'll want to buy what you recommend.
Only post links to a product every 3-4 helpful/tip posts. And make sure you read the product creators' unique rules for affiliates. They will vary and you need to follow the rules to avoid getting banned.
I learned so much about Twitter affiliate marketing from Hustle4Freedom.
This guy makes thousands a month by tweeting about niche-relevant products his audience wants to buy. His course Twitter Cash Machine teaches:
How to close sales in the DMs (direct messages)
Tips to make affiliate sales even with a tiny following
A case study of a perfect sale in the DMs
Blueprint to writing promotional tweets that sell
When not to promote (this is important!)
How many times to promote to make the most money
And much more..
---
Related Reads:
---
2. Email Marketing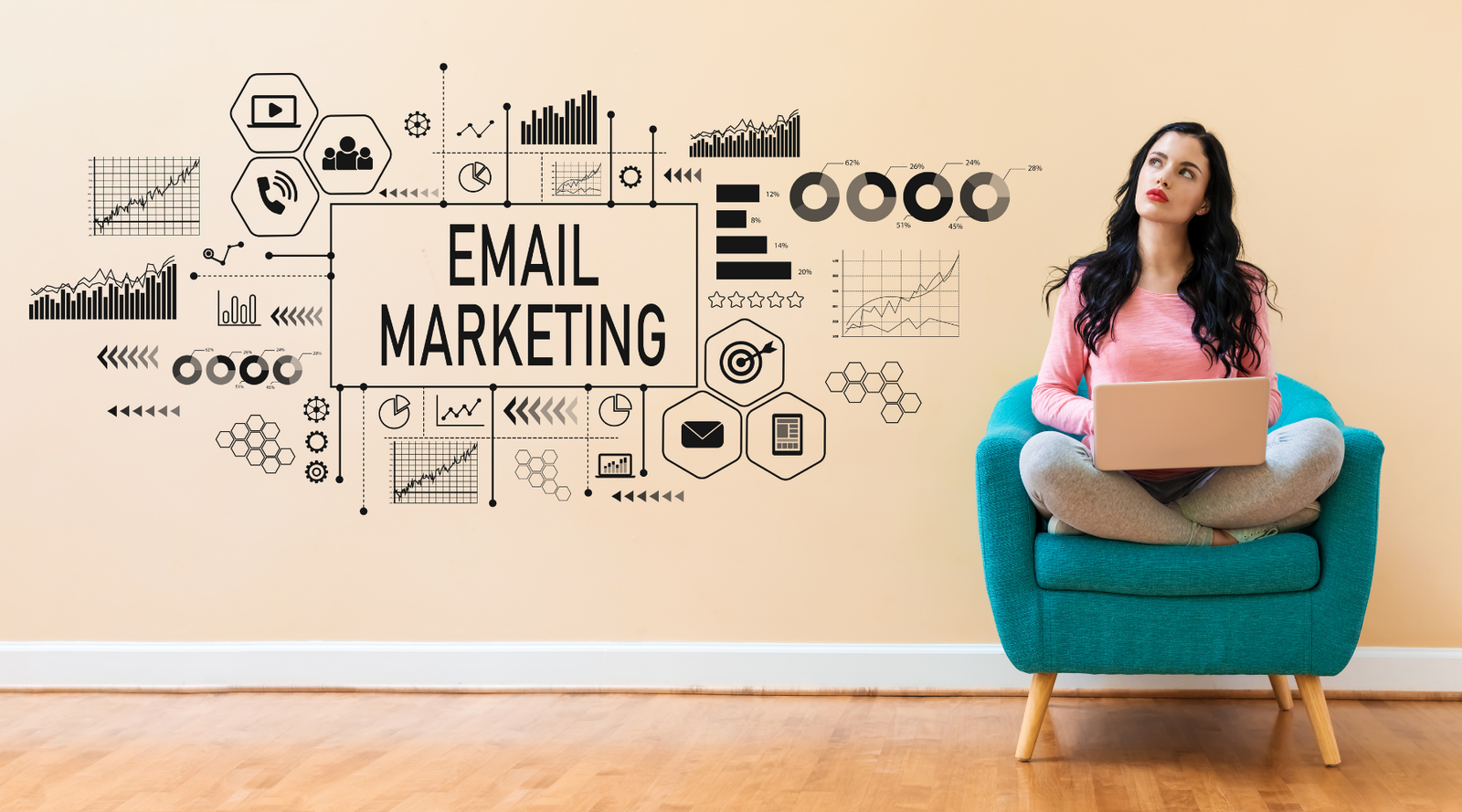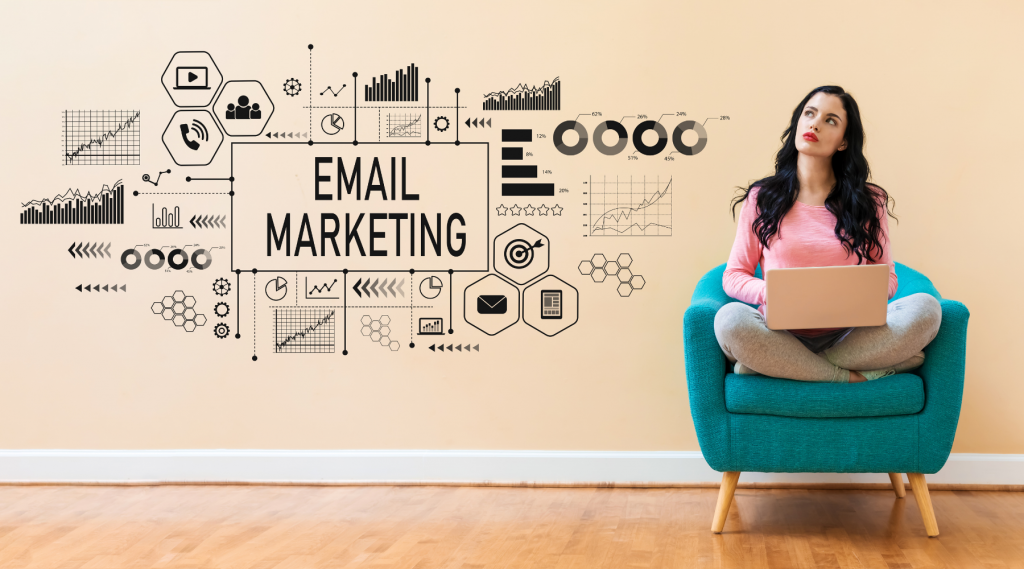 To make money from affiliate marketing through email, you need to build up an email list first. You can do this by offering a free lead magnet in exchange for an email address.
How-to guides, short EBooks or PDFs, video tutorials, cheat sheets, checklists or bundles of useful tools like digital planners or stock photos work well.
Make sure your freebie is niche-specific, easy to consume, and solves a problem.
For example, if you're in the blogging niche, you could offer a free blog post checklist. This will be helpful to new bloggers, allowing them to check off each step as they write a new post.
Once you get email subscribers, start an email marketing campaign.
Again, try to be helpful and educational with your email content, don't just spam links every time.
Tell stories, help solve problems and promote products and services your subscribers will love through your affiliate links.
3. YouTube Channel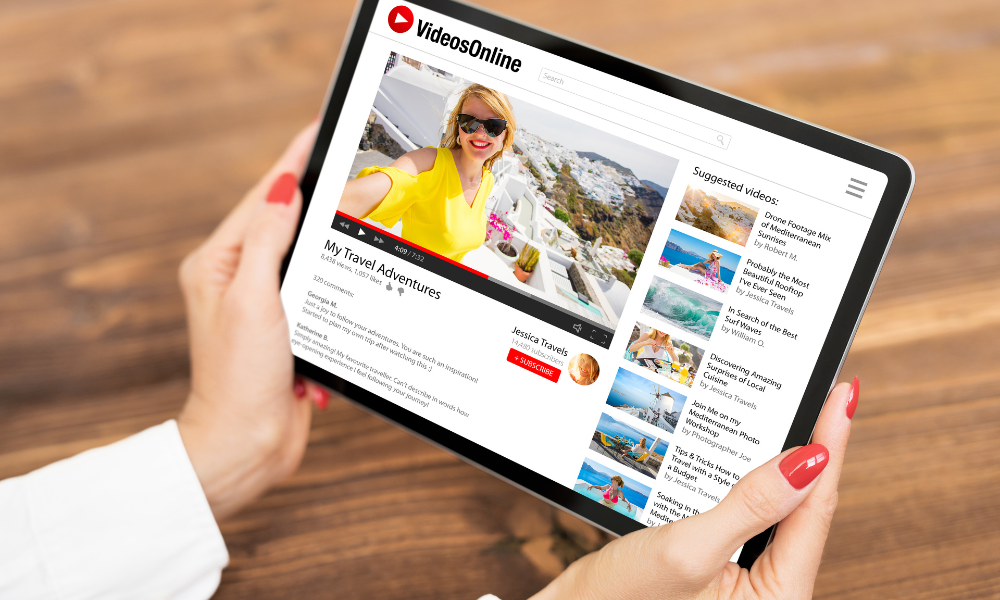 Affiliate marketing on YouTube can be extremely profitable.
Some of the top YouTubers earn millions each year from a mix of advertising, brand sponsorships, selling their own products and promoting products as an affiliate.
It's hard to believe, but a 9-year-old still holds the top spot in 2020 as the highest-earning YouTuber! Ryan Kaji reviews toys and earned a reported $29.5 million with his channel Ryan's World.
A close second was Jimmy Donaldson (Mr. Beast) who earned $24 million on his channel which is a mix of stunts and humour.
So you can see the possibilities there.
You can start a niche channel without even showing your face if you don't want to. Make sure the videos are high quality, relevant to your audience, engaging and informative (or entertaining) depending on your niche.
Work to build up your subscribers with a regular video post schedule.
Once you start gaining traction, put affiliate links in the description of your videos to the products you talk about or promote.
4. Write an eBook
An easy way to start affiliate marketing without a website is by writing an eBook. This doesn't have to take months to write and be hundreds of pages long.
Some of the most successful eBooks I've seen have been 50-60 pages long.
Make sure your eBook is niche specific and it solves a problem.
If you can do this, you'll gain a reader's trust which may lead to them clicking on affiliate links you place in the e-Book.
eBooks can be a brilliant source of passive income also.
If you price your eBook affordably at $20 and get five sales a day. That's an extra $100 a day and you may even make those sales while you're sleeping!
Related: How to Make Money from eBooks (Complete Beginner Guide)
5. Content Publishing Platforms

Popular free content publishing platforms are;
Anyone can set up an account on these platforms and start writing their own articles.
In your articles, you can add affiliate links to products you promote. Always disclose you're using affiliate links as per the platform's rules and regulations.
Medium gets over 100 million readers monthly and can be a great place to hone your writing skills, before investing in your own blog. Its huge amount of traffic means you should get your articles ranked in Google, even on the first page with authority websites.
While it does seem too good to be true – a ready-made platform to make you money from immediately, right?
It is important to remember, you don't own the platform and are at the mercy of decisions made by Medium and the other platforms.
If they shut down or decide to delete your account, you could lose all your content and hard-earned followers.
6. Promote Through Forums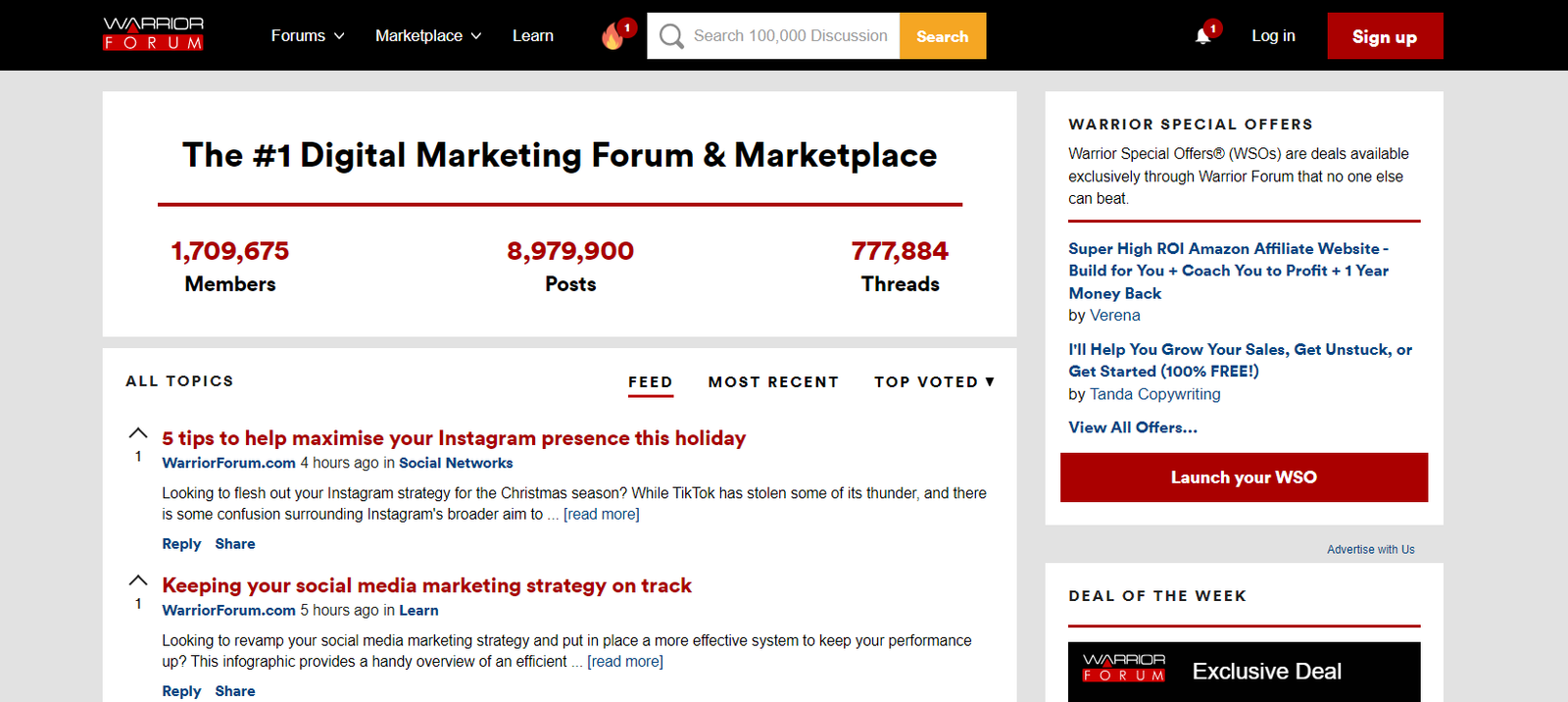 Another easy way to do affiliate marketing without a website is through forums and online communities.
These platforms are where like-minded individuals come together to share information and discuss niche topics.
To start affiliate marketing on forums, you first need to find one where people are interested in the product you'll be promoting. For instance, if you're an affiliate for a baby product, a motherhood forum is ideal to find your target niche.
Take time to check out each forum before committing to spending time there. Not all will be active and some will have strict rules regarding what links you can and can't share.
Once you find an ideal forum, focus on posting helpful and informative content. Spend time answering questions and becoming a knowledgeable and useful member of the forum.
When people start to trust you and follow you, this is when you can start recommending helpful products that solve a problem.
7. PPC Marketing
PPC stands for pay-per-click. To get started you can set up ad campaigns on Google or Facebook and you only pay when someone clicks on your ad.
After finding an affiliate product to promote, you need to run ads to it.
You pay a small fee every time someone clicks through to the product but make that money back and a healthy profit when someone purchases through your affiliate link.
Affiliate Marketing Without a Website FAQS
Is affiliate marketing good for beginners?
Affiliate marketing is considered one of the easiest ways for new entrepreneurs to start making money online.
This is because:
Zero startup costs
Low ongoing costs
Very low risk
Can work from anywhere
Work the hours that suit you
High-income potential once you build an audience
Can you start affiliate marketing with no money?
Yes! You can start affiliate marketing with no money on social media, in forums and through free content publishing platforms.
Find a great product to promote in a niche, build an audience and post about how your product will help solve a pain point.
You make money every time someone purchases through your link.
No need to spend any money up-front building a website if you don't want to.
How much do beginner affiliate marketers make?
There is no exact amount that every beginner affiliate marketer makes.
Earnings are likely to vary. One deciding factor is how much commission you make from each affiliate sale made through your link.
If you're promoting a $50 product and get a 50% commission for every successful sale, you make $25 each time.
As a beginner, you might make 1-2 sales a week which earns you $100 – $200 a month.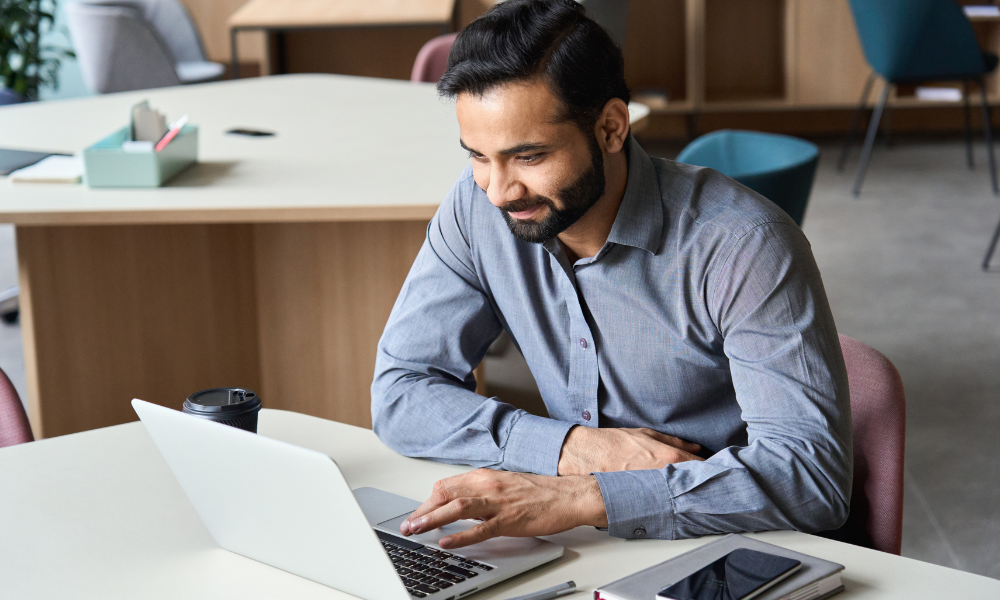 How long does it take to be a successful affiliate marketer?
Every affiliate marketer's journey is different.
If you have a large social media following already, you may find success as an affiliate quite quickly.
If not, you may need 6 – 12 months to build your account and your authority, so people begin to trust you.
Affiliate Marketing Without a Website – Final Thoughts
As you can see, there are many ways to make money affiliate marketing without a website.
Choose one way that aligns with your skills and likes the most, then work until you see success.
After you start making money, consider investing some of the money into starting an affiliate website which can bring in another revenue stream.
Remember – whichever method you use, building an audience is the number one key to success. Without it, you won't make many affiliate sales.
Focus on posting helpful, informative content daily to your social accounts to build up trust and authority.
Analyze your results each month to work out what you did right and what you need to change. Get an accountability partner if you can, to ensure you hit content deadlines and stick to your posting schedules.
Be patient – success with affiliate marketing needs hard work and consistency but is well worth it.
---
Further Reading:
---
Do you have any questions about affiliate marketing? Let me know in the comments, I'm always happy to help.
Affiliate Marketing Without a Website: 7 Ways You Can Start Today
*Disclosure: I only recommend products I would use myself and all opinions expressed here are our own. This post may contain affiliate links that at no additional cost to you, I may earn a small commission.
Summary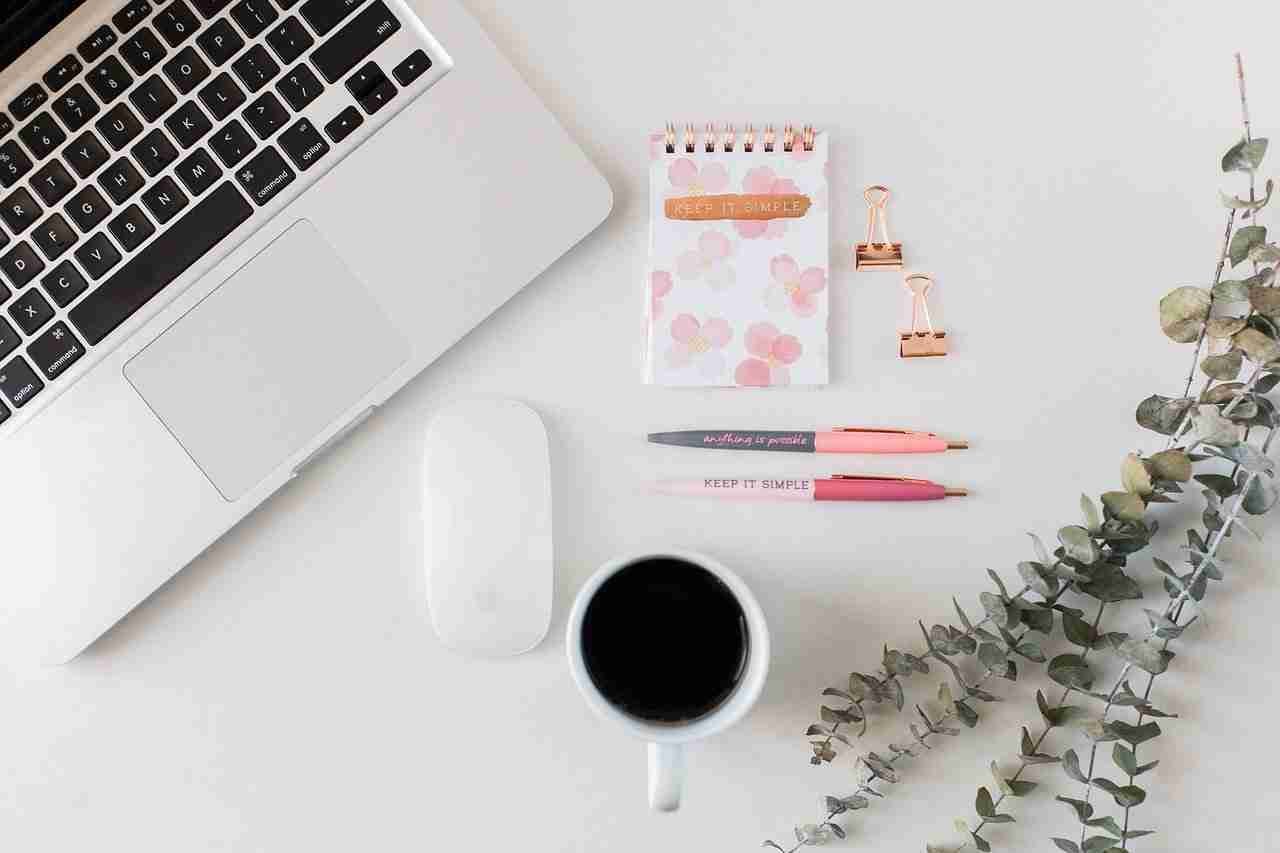 Article Name
Affiliate Marketing Without a Website: 7 Ways You Can Start Today
Description
7 ways to start affiliate marketing today and make money.
Author
Publisher Name
Publisher Logo