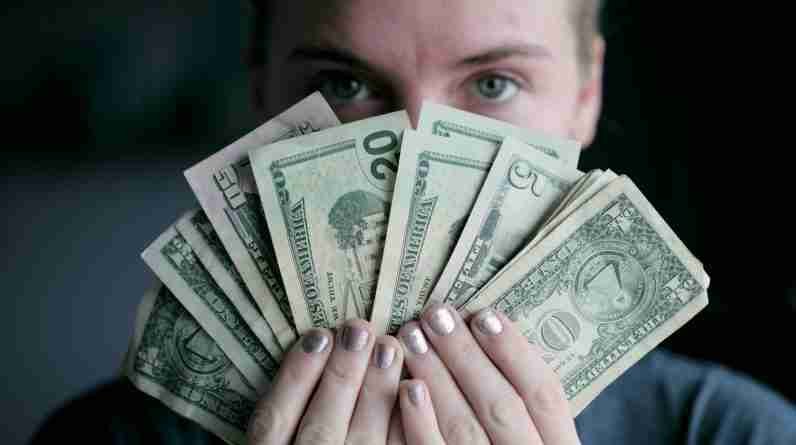 How to make $100 a day passive income.
Can you imagine waking up and seeing extra money in your bank? Money that just rolled into your bank account while you were sleeping!
Learning how to make passive income is not a made-up folks tale, it's actually a real possibility for anyone.
While it is a possibility, it's important to understand it does take work upfront to start making money. So, some argue it shouldn't be called 'passive' income as you have to be very active to set it up.
But after the work is done, your income stream will become passive and a nice little earner for a long time.
If you like making money while you're sleeping, or while doing the housework — this post is for you.
---
Want to Make Extra Money Right Now?
---
Summary of How to Make $100 a Day Passive Income
Sell online courses
Create  a niche eBook
Start affiliate marketing
Sell stock photos
Sell digital downloads on Etsy
Become a blogger
Invest in real estate
Social media influencer
Rent vehicle ad space
Invest in dividend stocks
Rent out unused gadgets
Build and sell apps
Start a dropshipping store
Amazon FBA (fulfilled by Amazon)
Sell low-content books on Amazon
Sell POD (print on demand) apparel
Vending machine business
Audiobook narration royalties
Rent a room on Airbnb
Start a YouTube channel
Become a storage landlord
Credit card cashback rewards
Silent business partner
Write and license music
Install apps on your phone
Rent out your car
Share your data
Sell handmade goods
Buy and sell websites
Create and sell spreadsheets
Creating passive income means you'll have more time on your hands to enjoy life's little pleasures.
Did you want to travel more?
Are your family always asking for items you can't afford?
Do you want to quit your 9-5 and build an online business?
If you answered yes to one or all of the above, learning how to make $100 a day passive income is the way to go.
$100 a day is an extra $3,000 per month! This can be side hustle cash around your main job or you could actually quit your 9-5 and live on this.
Read on for a massive list of simple passive income ideas you can start today.
How to Make $100 a Day Passive Income Every Day
#1 Sell Online Courses
Selling your own course online is one of the top ways to make 100 dollars a day passive income, potentially forever.
Once you've done the hard work shooting your course videos, editing them and uploading your course to the chosen platform, you can sit back and enjoy the money from course sales.
Many of the big sites like Udemy, Skillshare and Teachable have huge online presences, meaning they'll do a lot of promotion for you.
Of course, it is a good idea to promote your course as well either on your website, YouTube channel or social media to increase revenue.
You may think you have nothing to teach people? You can find courses like; scrapbooking, copper deficiency in goats and many other unique courses on Teachable!
Further reading: How to Make Passive Income Selling Courses Online
#2 Create a Niche Ebook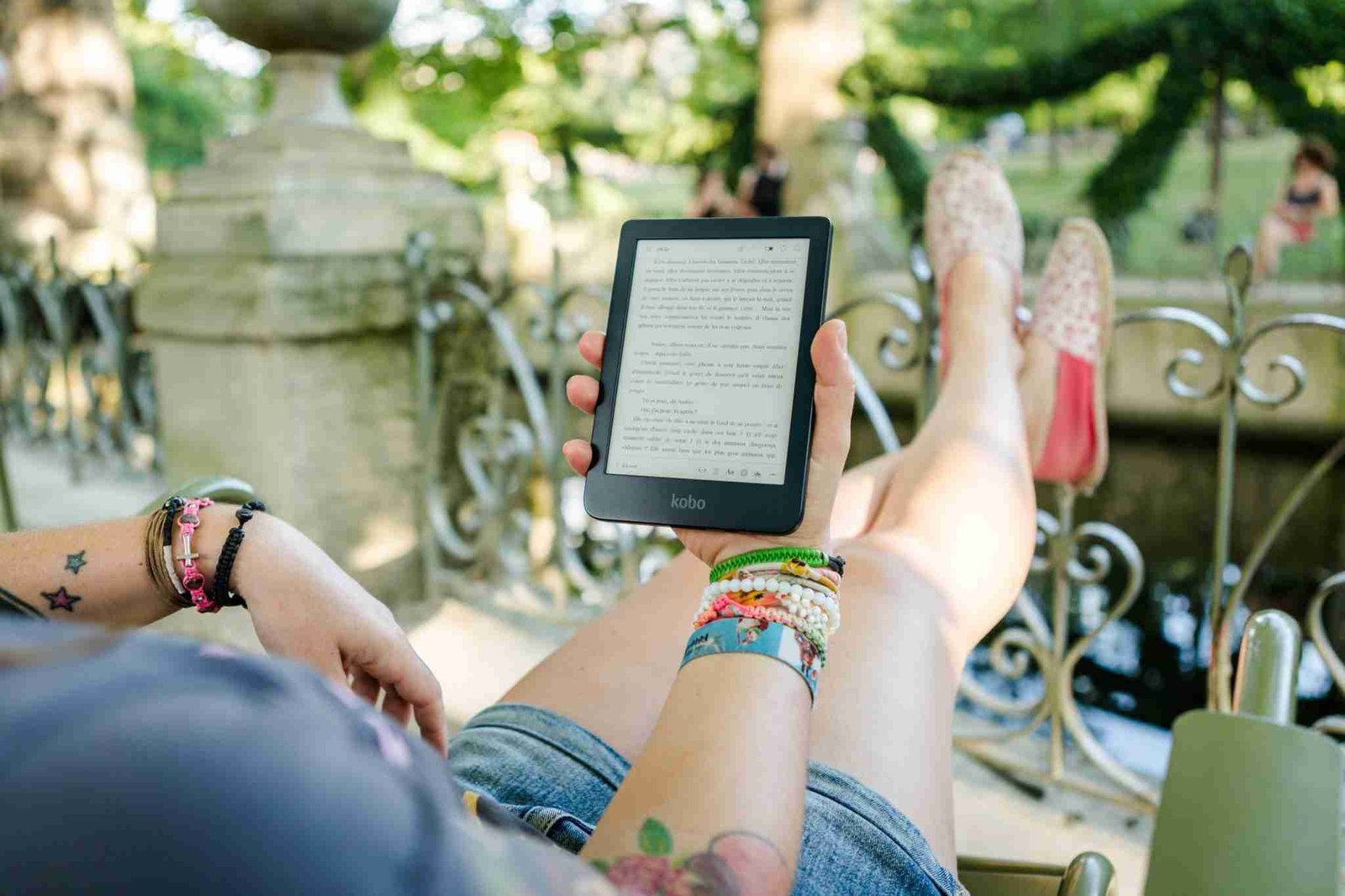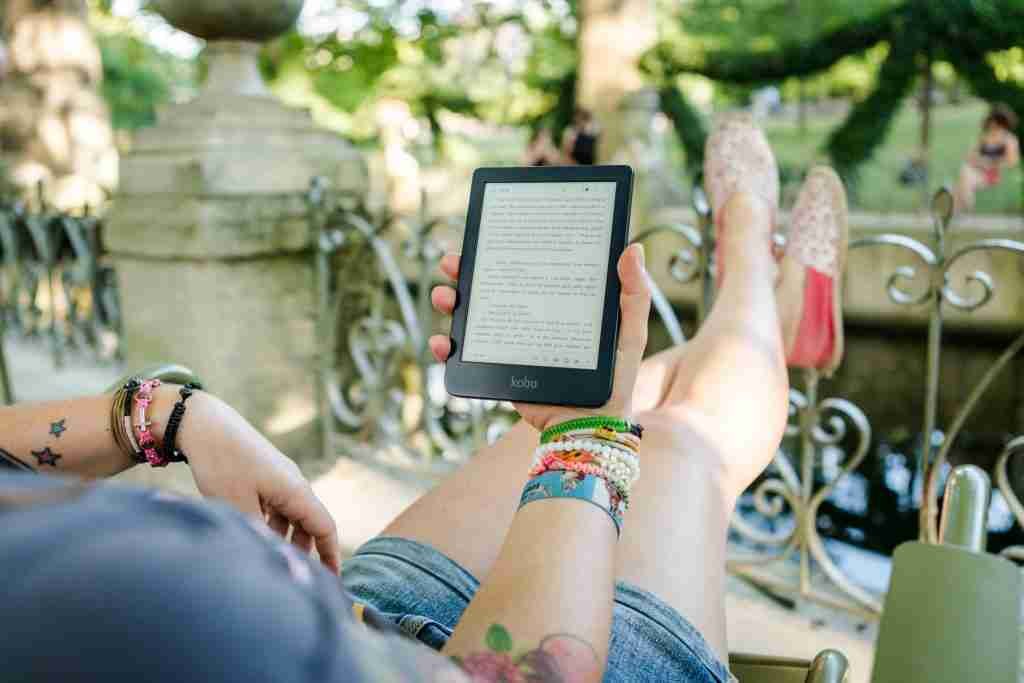 When searching how to make $100 a day passive income, selling eBooks is worth checking out.
Just like you can create a digital course to sell over and over, you can also sell a digital product like an eBook in the same way.
Have a search through Amazon Kindle to see what book niches are popular and trending. You don't always have to be entirely unique – but how could you create the same book as someone else, but make it better?
Once you have your book written, there are many free platforms to sell it on.
Some of the best are; Payhip, Amazon Kindle, Blurb, Lulu, Tradebit and Smashwords.
Further reading: How To Write eBooks For Money (Complete Beginner Guide)
#3 Start Affiliate Marketing
Affiliate marketing is fast becoming a popular passive income method.
This is due to it being a simple method, with little barrier to entry that can even become a full-time career.
Many top bloggers and marketers make hundreds of thousands a month from affiliate commissions. I know that amount sounds crazy, but it's totally true and possible if you put the work in.
To start affiliate marketing you need a website, YouTube account or social media platform to promote on.
Then you can apply to be an affiliate for products, where you get your own link. When someone buys through your link you make money…. cha ching!
While you need to do a lot of work upfront here. Once you've written articles or shot videos, your affiliate links in that content can make you passive income for years to come.
---
Further reading:
---
#4 Sell Stock Photos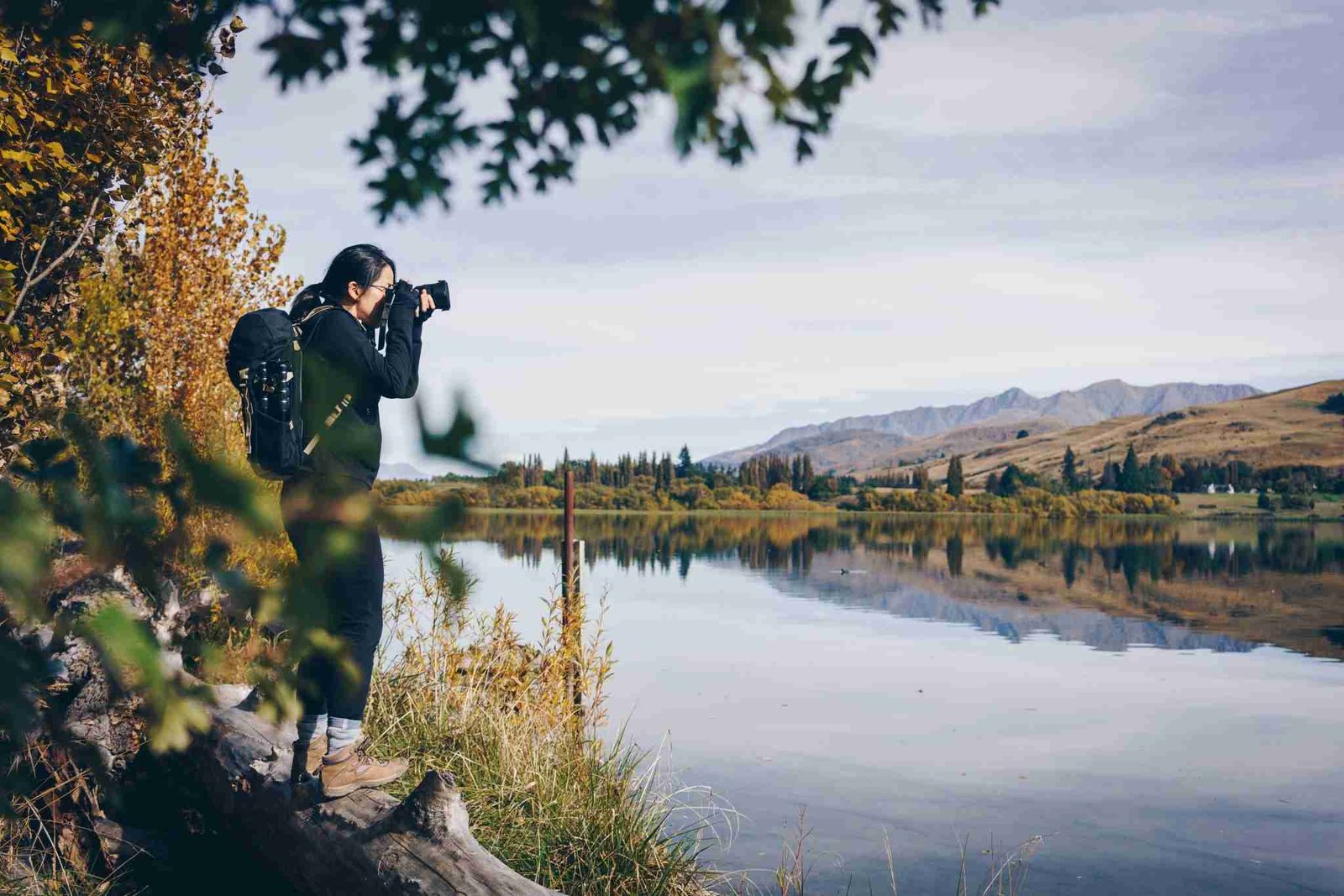 Selling stock photos is another cool option when learning how to make $100 a day passive income.
When you're browsing the content on blogs and online publications, you'll probably notice a lot of cool imagery.
These photos need to come from somewhere. And, while there are free sites for everyone to use, bigger publications want unique photos that'll help with boost their search rankings.
Some recommended places to sell your stock photos are; DepositPhotos, Getty Images, iStockPhoto, Dreamstime and Shutterstock.
#5 Sell Digital Downloads on Etsy
The digital product niche is huge and that includes things like planners, organisers and notebooks.
If you have a bit of an arty side, or you're willing to learn how to use Canva, you could make passive income from selling your creations.
Have a think about a niche you're passionate about and sketch down some ideas. Think how your digital download will help people and how it will be unique from others?
Some popular digital planner niches are; bride and weddings, mum and baby, hobbies, fitness or business.
Some free and cheap platforms to design your planners on are; Canva, KeynoteApp, Microsoft PowerPoint, Google Slides and Adobe InDesign ($20.99/m).
#6 Become a Blogger
One proven way to make 100 dollars a day passive income is blogging.
Anyone can start a blog even with minimal technical skills.
You can start for free on sites such as Wix or invest a few dollars a month to set up a professional website with WordPress and paid hosting.
Getting a blog to the stage where it earns money does take time. You'll need to create content regularly and build traffic by using SEO (search engine optimisation) and by promoting your content on social sites such as Pinterest, Twitter, Facebook and Instagram.
Once you get a decent amount of traffic, you can monetise your blog with advertisements, sponsored posts and affiliate marketing.
If you have a little cash to invest up-front, you can skip the blog setup process. Websites like Flippa sell starter blogs and established blogs that already have traffic and are making money.
#7 Invest in Real Estate
Investing in real estate is a tried and proven way to build passive income.
It used to take a lot of expertise and patience but nowadays thanks to real estate investment apps, even beginners can get in on the game.
Some apps let you get started for as little as $100! Check out some of the best real estate investment apps for beginners and those with more cash:
#8 Social Media Influencer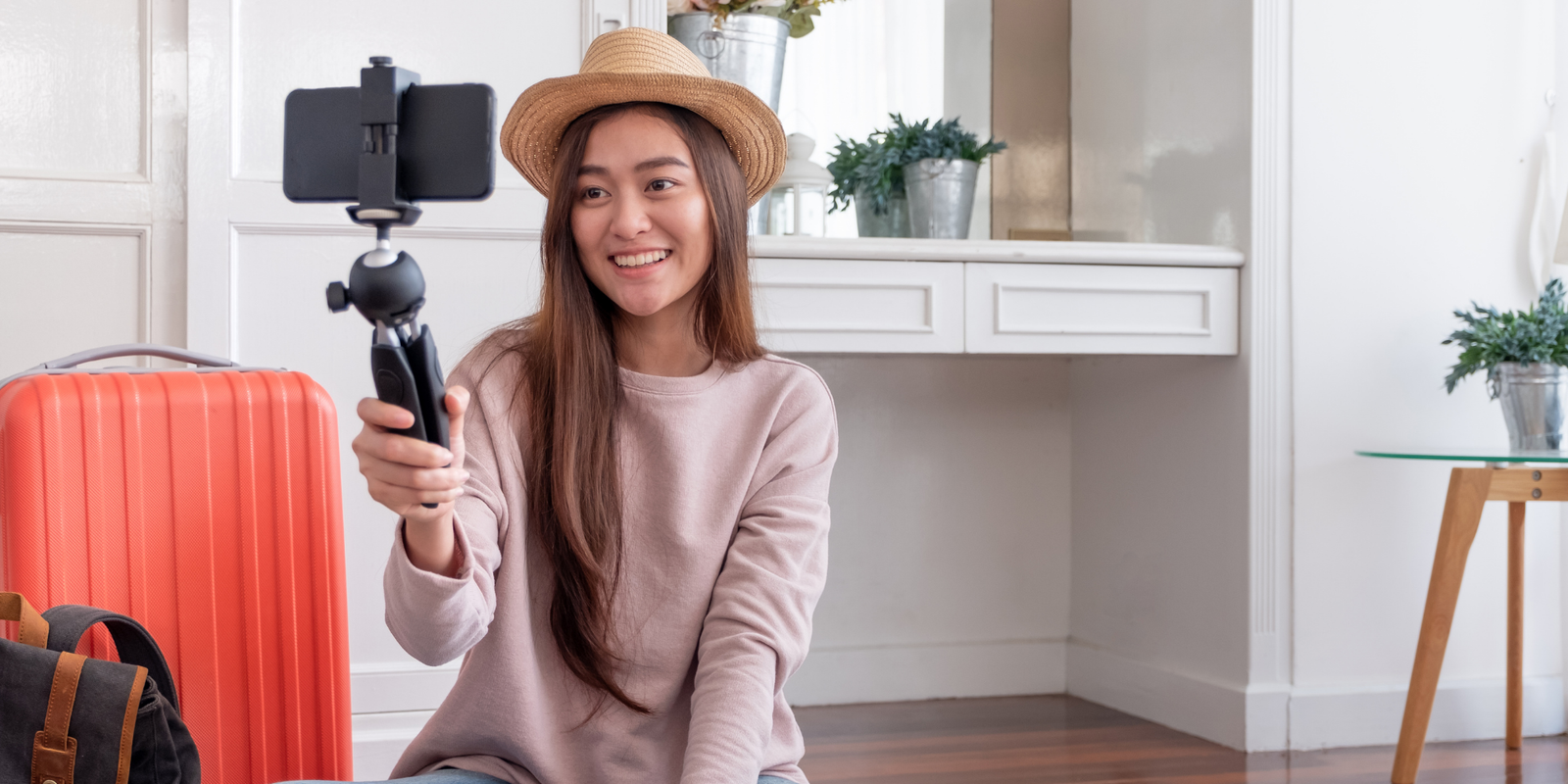 Being a social media influencer doesn't just mean posing and pouting at the camera all day.
Many savvy influencers never even show their face but build social followings around one niche such as wealth building or travel for example.
To turn your social account into an income stream, you do need to spend time building a large audience. Once you have people engaging with your content you can make $100 a day in passive income through brand sponsorships and affiliate marketing.
#9 Rent Vehicle Ad Space
Do you drive around town and further afield frequently? If yes, you can earn passive income by selling ad space on your car, truck or van.
While you will have to look like a driving billboard, you could earn hundreds extra a month for doing what you normally do!
There are some big vehicle ad sites worth checking out. These are:
#10 Invest in Dividend Stocks
Dividend investing is buying the stock of companies that returns profits to shareholders each year as dividend payments.
It's similar to holding your money in a savings account and the bank paying you interest.
When searching for ways to make100 dollars a day passive income, dividend investing is a safe and solid way to grow your income. Learn about 25 high dividend stocks and how to invest in them.
#11 Rent Out Unused Gadgets
Do you have a room full of gadgets you never use?
Instead of letting your gear gather dust, put it to work making you passive income.
Fat Llama is an established, popular site allowing users to list items for rent and rent them safely when they get an offer.
Many users make $50 $100 a day renting out their belongings such as camera equipment, DJ equipment, drones, musical instruments, electric scooters, sewing machines, cars, projectors and more.
#12 Build and Sell Apps
You might be thinking "How can I create an app with zero tech skills?".
Well, you'll be surprised to hear anyone can create an app without coding or being a tech geek. There are plenty of free app design platforms including:
If you wanted to go down the coding route, you can learn for free at the Code Academy.
Or partner with a coder and split the profits 50/50. After all, Angry Birds is a free to download game app that earned the creators over 300 million in 2020 alone! Can you come up with the next best game app?
Further reading: How to Make Money Creating Apps Even with Zero Tech Skills
#13 Start a Dropshipping Store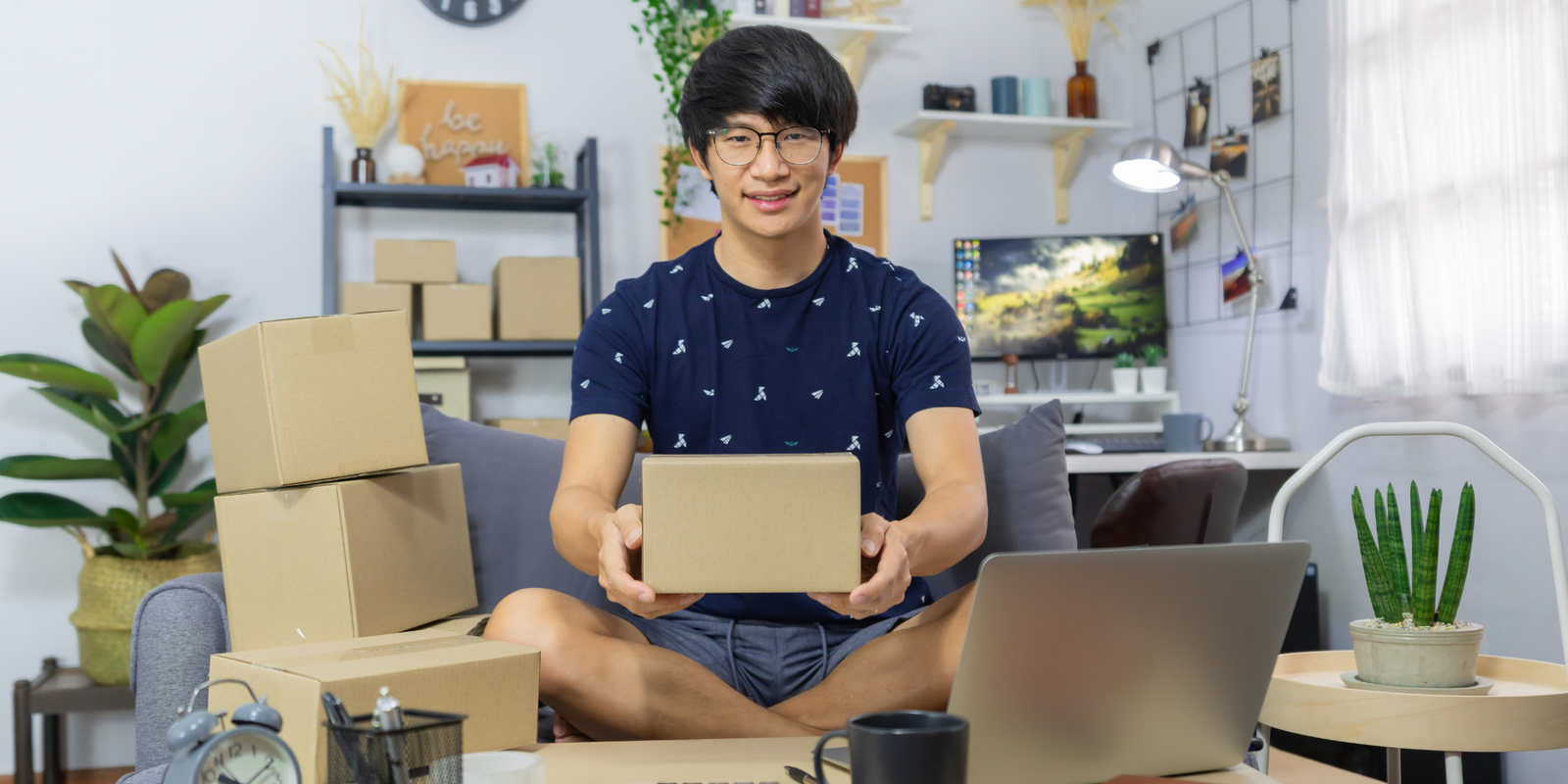 Dropshipping is the new way to have your own store, without the high costs of renting a space and dealing with storage and the delivery of products.
You can set up your store easily on Shopify.
Select the products you want to sell and add images with product descriptions. Promote your store across social media and with ads if you have the budget. The supplier takes care of packaging and shipment when orders come in.
Once your store starts getting traffic, this is one of the best ways to make 100 dollars a day passive income. If your products need a little boost, consider using Instagram influencer marketing.
#14 Start Amazon FBA (Fulfilled By Amazon)
If you're fed up with your 9-5, an Amazon private label business could be the answer.
Amazon FBA (fulfilled by Amazon) is a proven and lucrative business model. You don't need any sales or business experience because Amazon takes care of everything for you.
Once you're set-up, Amazon handles the fulfilment side of things so you can sit back and enjoy passive income. All you have to do is continually source great products to sell.
To learn more, check out this 6-figure Amazon Private Label training. The course is taught by Michael Wishko who earns hundreds of thousands a year with his Amazon FBA business.
#15 Sell Low Content Books on Amazon
Did you know — it's possible to create a whole business selling low-content or zero-content books on Amazon?
I didn't a few months ago. But now know a few creators who've left their day jobs behind and make a full-time living with this hustle.
This is a great way for beginners to start making passive income. You can begin for free using tools such as Canva and Google slides or even outsource the book cover design extremely cheaply on Fiverr.
Once you've created your covers and interiors once, you can sell them hundreds or thousands of times again.
#16 Sell POD (Print on Demand) Apparel
Anyone can start a POD empire for free!
Thanks to smart websites such as Redbubble, TeePublic and Zazzle, you can upload your designs and let them handle the printing and shipping of your designs on a variety of apparel.
If you're a creative type, this is the ideal way to make passive income. Create your designs once and they can be ordered for years to come.
Even if you're not very creative, starting a POD business is still possible. Use free tools such as Canva to create designs or outsource the process for cheap on Fiverr.
The pet, funny memes and hobby niche are just a few popular ideas for POD product designs.
#17 Vending Machine Business
If you're researching how to make $100 a day passive income, this idea might seem a little unusual.
But, it is surprisingly low maintenance and profitable, if you get the research phase right.
Firstly, you need to approach business owners to see if you can put a vending machine on their property. Offering a cut of the profits is a way to get them to agree and selling relatable products to their business is a must.
So, if you approach a gym, don't say you'll be selling high calorie muffins — your idea will definitely be shut down. Next, you need to source your vending machines and stock.
Once your vending machines are in place, you'll need to drive round every few weeks to replenish stock and remove the cash. Not a bad way to earn passive income for very little effort though.
#18 Audiobook Narration Royalties
Audiobook narration is a great side hustle that can even become a lucrative career.
Top narrators make $100 per finished audio hour. If you love reading and have an engaging voice, audiobook narration is worth a try.
If you want to make 100 dollars a day passive income with audiobook narration, choose to receive royalties when taking on a job. The method of pay is usually agreed on before work starts. The other option is to receive pay for each completed audio hour.
Further reading: Make Money Reading Audiobooks: Step by Step Guide
#19 Rent a Room on Airbnb
If you're lucky enough to have a spare room or holiday home, rent it out on Airbnb for a nice little profit.
Apart from tidying the place in-between renters, this is completely passive income.
Airbnb is a popular site so if you live in or near a popular tourist destination, your room should be booked frequently.
And to keep it booked all year round you can diversify where you promote your room. Some quality Airbnb alternatives are Vrbo, Booking.com and The Plum Guide.
#20 Start a YouTube Channel
The average person can become a millionaire with an engaging youtube channel.
The highest YouTube earner of 202 is Ryan Kaji who is only nine years old! YouTube revenue comes from brand partnerships, ad revenue, selling merchandise and affiliating for products.
While work needs to be put in up-front to create videos, they stay on the platform forever and can earn for years to come. You don't even need to show your face on videos either. Some creators have built hugely profitable channels using slides and voiceover.
Further reading: Step By Step Guide on How to Make Money with YouTube 2022
#21 Become a Storage Landlord
Do you have a spare garage or storage room that could be rented out?
This is a smart option when researching how to make $100 a day passive income. Many people will pay to store furniture and equipment and if you have the space, you can help out and earn cash.
One site to check out is Neighbor.com. This platform is free to sign up for and allows you to list your space for rent.
Neighbor has a ton of useful info on the site detailing how to prepare your garage space, how much to charge and how to respond to messages.
#22 Credit Card Cash Back Rewards
Many credit cards offer cash back, just for using them. If you aren't taking advantage of this, you're leaving money on the table.
This obviously isn't going to make you $100 a day, but every little adds up.
Another option is to sign up to cashback sites such as Quidco and TopCashBack. These platforms have partnered with many top retailers and give you cash back each time you make a purchase. It's easy money for what you do anyway.
#23 Become a Silent Business Partner
If you've got money to spare, why not become a silent business partner for a new venture?
When searching how to make $100 a day passive income, this is definitely one of the best options.
It works well because if you don't have the time to run your own business, you can still be a part of something.
The details of your arrangement will be agreed upon before you invest. But these usually involve owning a percentage of the company and receiving a cut of the profits at regular intervals.
#24 Write and License Your Own Music
If you have a love and skill for creating music, you can license your tunes and receive passive income every time someone uses your track.
This is a great way to earn extra money if you're a musician or even someone who writes music for a hobby.
To start selling your own music online, a good place to start is by building your social media profiles. Some fans will buy from social and you can set up a fan website also.
Don't forget about streaming websites such as Spotify and Apple Music. You won't make much here but it's a great way to let fans test your music.
#25 Install Apps on Your Phone
Yes, you can get paid to download apps onto your phone!
When learning how to make $100 a day passive income, this is a simple side hustle to build up your earnings. Many big companies want to know how consumers use their mobile devices and pay to find out.
For little effort, you can earn extra cash in a few clicks. Pay is usually in points which you can exchange for cash. Here are a few platforms that pay you to download apps:
#26 Rent Out Your Car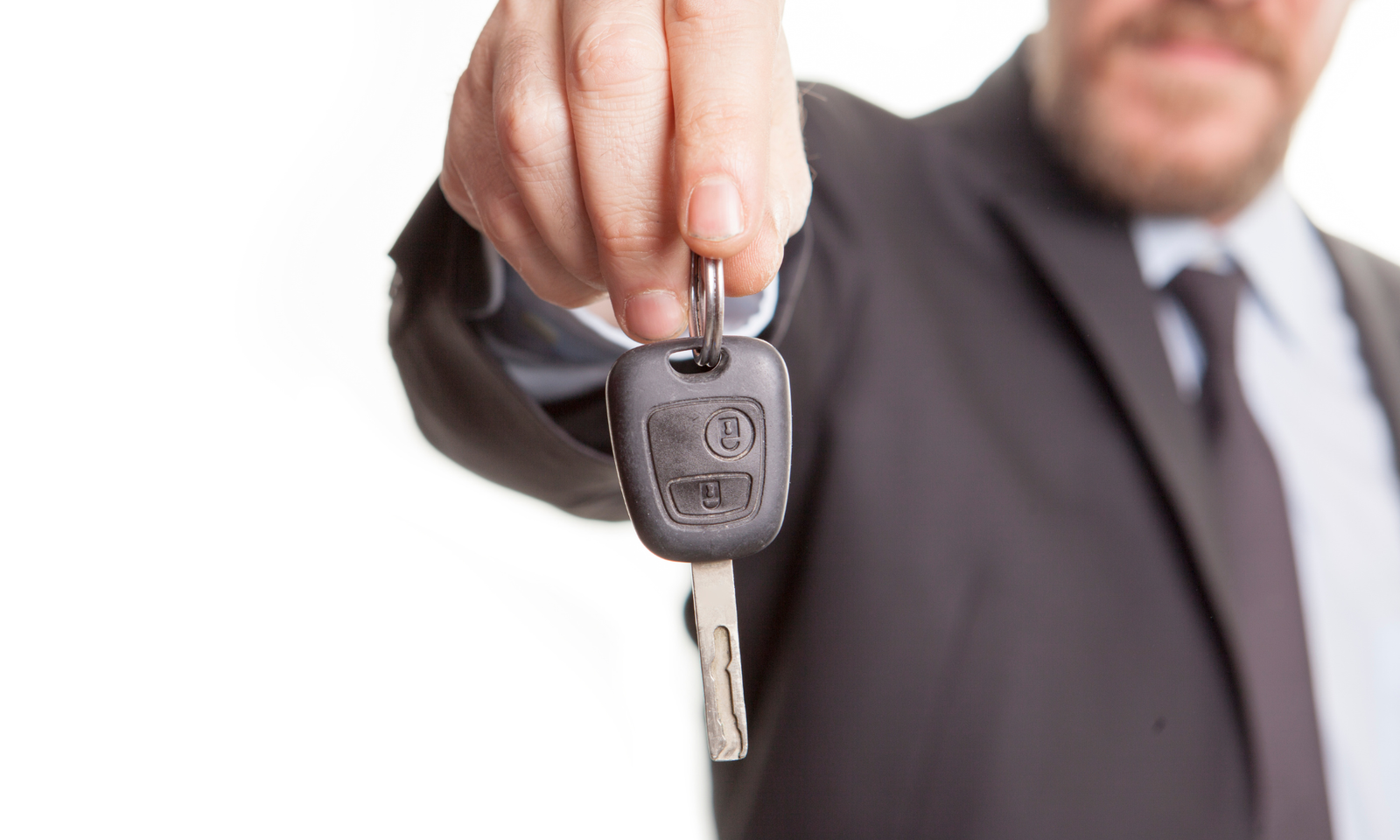 Your unwanted gadgets are not the only thing you can rent out! You can also rent out your car to interested people on platforms like Turo.
On this site you can list your car for free in about 10 minutes, lay down your ground rules and customise when your car is available and confirm where to pick up the keys once someone books it.
Payment is made three days after the trip and you earn 65 – 75% of the trip price. When you hire your car out through Turo you are covered with a 20 million in liability insurance and physical damage protection.
This is one of the best ways to make 100 dollars a day passive income with some Turo users saying they earn $1,000+ a month.
Sharing your data won't make you rich, but it's a simple way to make passive income on auto-pilot. All you have to do is install an app on your PC or mobile and keep it running.
This works well if you have a data plan with unlimited access. Your location, network speed and the number of IP addresses will determine how much you earn.
The data-sharing apps charge people to use your data and pay you in cash or credits that can be redeemed for cash. Try out these apps to get paid to share your data:
#28 Sell Handmade Goods
With Etsy processing $10.28 billion in annual gross sales in 2020, there has never been a better time to start making handmade goods and selling them online.
The opportunity to set up and scale an online store is massive,
Alongside Etsy, there are plenty of other top sites to sell your crafts on. Some only allow certain products to sell on their platform, while others are open to anything. These include:
eBay
Amazon
Handshake
AliExpress
Ruby Lane
Further reading: Need Extra Cash? Check these Easy Things to Make That Sell
#29 Buy and Sell Websites
The good news is that you don't always have to put the hard work upfront to create a website!
There are many platforms where bloggers and business owners sell their websites, which you can purchase.
Search the Exchange Marketplace and Flippa to buy and sell websites and dropshipping stores. You can filter the sites for sale by price, what they earn, the niche and multiple other variables.
This is a great way to start running a business that already has a little traffic and sales. After your purchase, spend time creating content for the site and getting more traffic so you can sell it on for a profit.
---
Further reading:
---
#30 Create and Sell Spreadsheets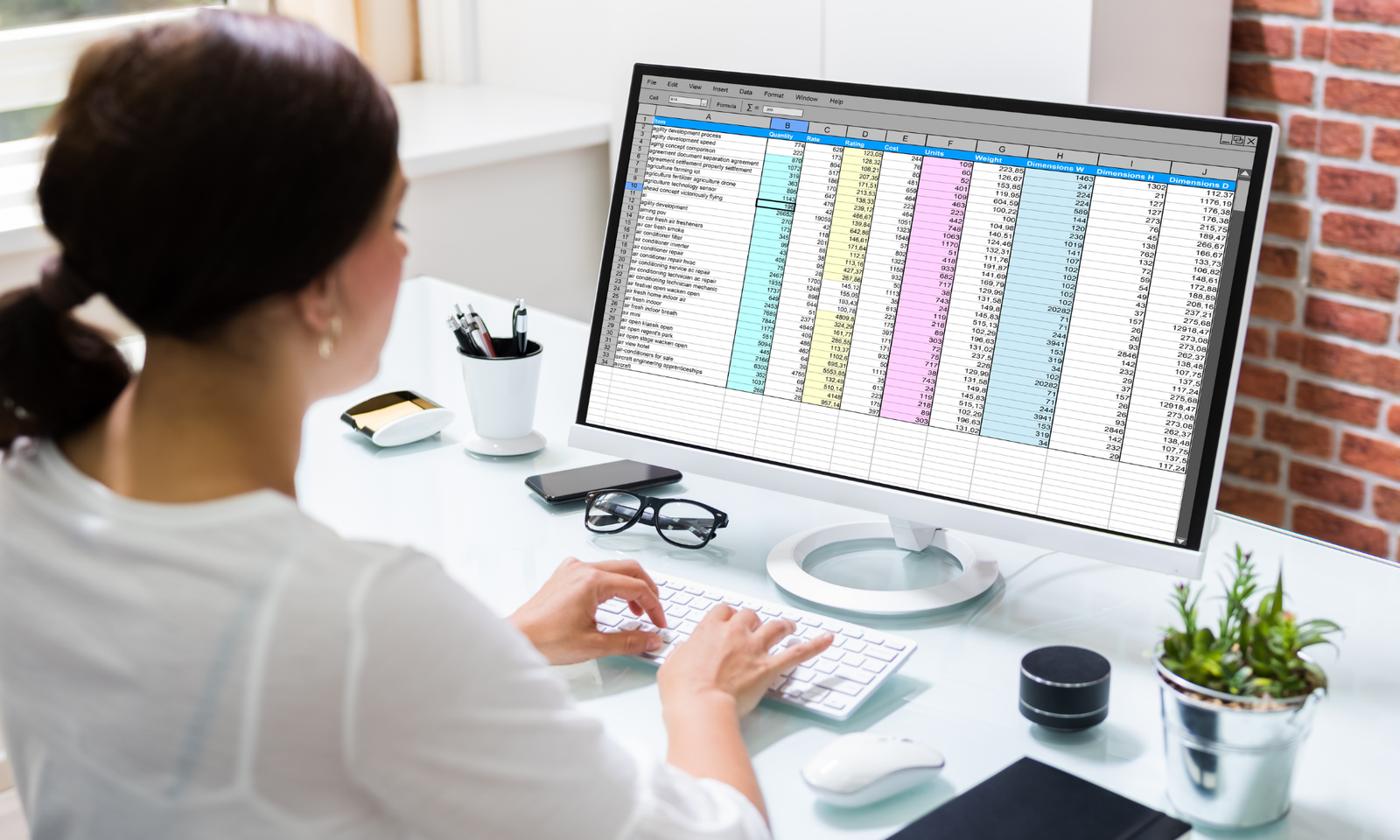 Are you a natural at creating spreadsheets? Do you live, breathe and love the art of creating a great spreadsheet? If this sounds like you, selling your spreadsheet creations is one of the best ways to make 100 dollars a day passive income.
Many people are not good at creating spreadsheets and will buy spreadsheet templates online. You can start a digital download Etsy store or Shopify store to help people with this problem.
Spreadsheet examples include budgeting, habit tracking, profit and loss, tax, future planning and project planning.
How to Make $100 a Day Passive Income — FAQs
What is passive income?
Passive income is a source of income, that continues to bring in money even after the initial work is completed. It may take some time for the income source to be completely passive and will require active work in the beginning.
Can you live off passive income?
It's entirely possible to live off passive income after time has been taken to set up the income stream. The best way to secure yourself financially is to set up multiple passive income streams. The average millionaire has on average 3 – 7 passive income streams.
How can I make passive income with no money?
There are many ways to earn 100 dollars a day passive income even with no money. Easy ways for beginners include affiliate marketing, blogging, investing in dividend stocks, renting out gadgets, creating an eBook or online course and many more. See the suggestions in the article above.
How can I make $500 a month passive income?
Make $500 extra monthly by setting up multiple passive income streams. When you have one set up, start another to diversify your passive income portfolio.
Final Thoughts on How to Make 100 Dollars a Day Passive Income
Now you know how to make $100 a day passive income. Start with one income stream and add more to your portfolio once the first one takes off.
If you don't try, you'll never know if a passive income stream will work for you. So I say, just get started and see where it takes you.
In six months or a year's time, a new passive income stream could turn into life-changing earnings.
Let me know in the comments section, which passive income stream you're going to try today.
*Disclosure: I only recommend products I would use myself and all opinions expressed here are our own. This post may contain affiliate links that at no additional cost to you, I may earn a small commission.
Summary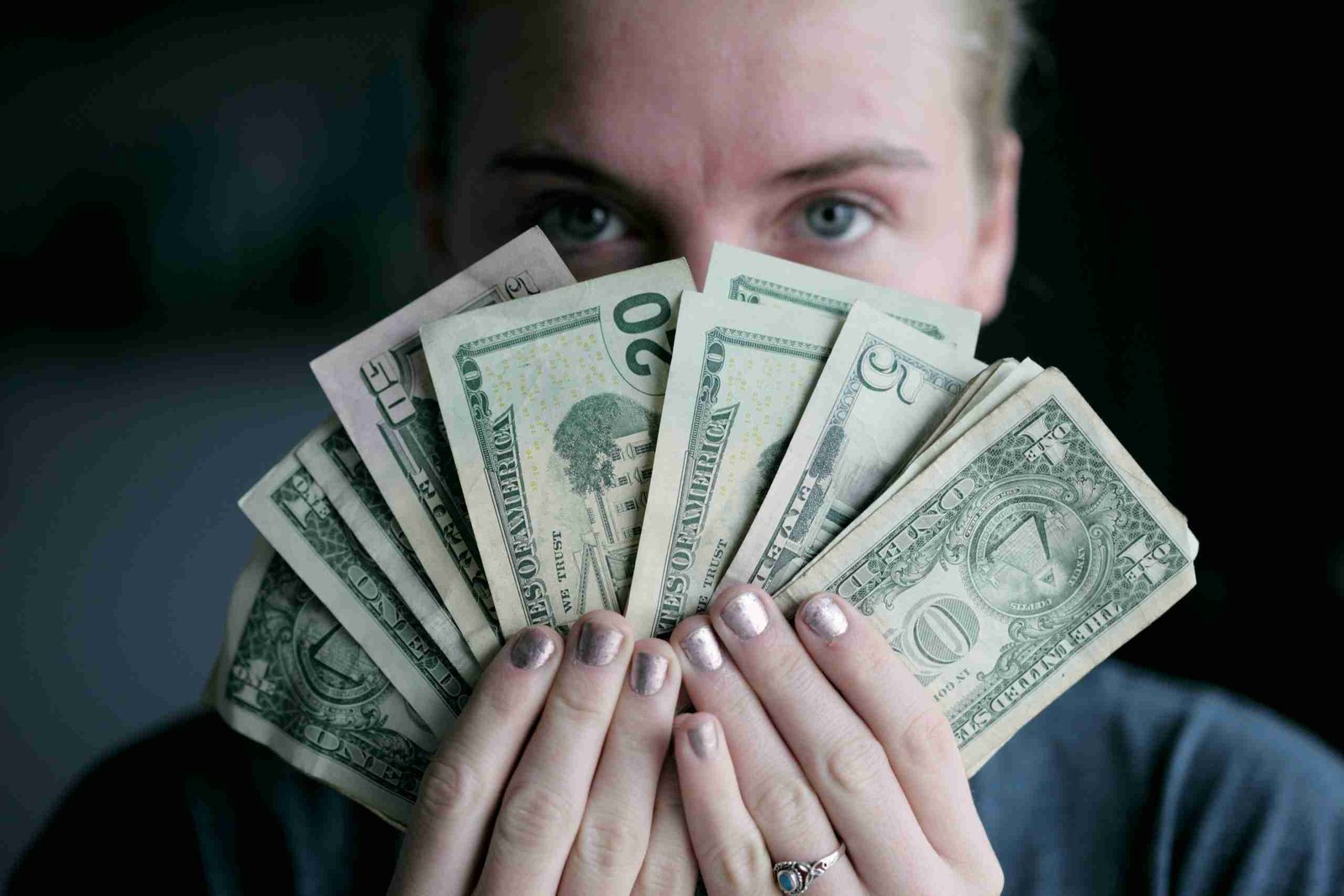 Article Name
How to Make $100 a Day Passive Income
Description
How to Make $100 a Day Passive Income - 30 Ways in 2023
Author
Publisher Name
Publisher Logo