Last Updated on March 3, 2023 by Katie
There are many passive income ideas for artists to help ease the strain on bills.
While working as an artist is a passion first, extra money helps to keep things ticking over.
Artists are creative by nature, but it often takes a while to make a full-time living. If this sounds like you, luckily there are many new ways to boost the monthly income.
The internet is literally alive with opportunities if you know where to look.
This article discusses the many lucrative passive income ideas for creatives.
All can be done in your spare time so you can still get on with your artistic projects.
Summary of the Best Passive Income Ideas for Artists
Print on Demand (POD)
Online Creative Courses
Sell Notebooks
Social Media Banners and Logos
Promote Art Affiliate Programs
Monetise Social Media
YouTube Graphic Design Channel
Start a Podcast
Sell Printables on Etsy
Sell Stock Photos or Photo Presets
Start a Creative Blog
License Your Artwork
Sell eBooks
Subscription Services
Create and Sell Surface Designs
Sell Creative Fonts
Build a Niche Dropshipping Store
Film and Sell Stock Videos
Craft Patterns and Templates
---
Want to Make Extra Money Right Now?
---
The Best Passive Income Ideas for Artists
Passive income is not passive in the beginning.
You need to put the work in up-front to get to the money-making stage.
But once set up, your new creative income stream will possibly pay you for months or even years without having to do any extra work.
Here are 19 of the best passive income ideas for artists.
1. Print on Demand (POD)
POD sites allow you to upload your creative designs and choose which apparel you'd like to print on.
Good ideas are t-shirts, phone cases, pillows, bags, jumpers and hats. If your artwork is good, it'll be easy to make passive income from POD.
The good thing about this hustle is that the POD company takes care of printing, delivery and customer service.
And designs only get printed when an order comes in, so no need to buy tons of stock that potentially won't sell.
Recommended POD platforms to check out are Printify, Printful and Zazzle.
2. Online Creative Courses
Online e-learning platforms like Skillshare feature thousands of classes from creatives.
Anyone can sign up and sell their own classes to a ready-made audience.
As an artist, you could create classes teaching graphic design, photography, drawing or animation depending on where your skill lies.
To create a course, you'll need:
Laptop and WIFI
A quality microphone
Screen recording and editing software
A quiet room to shoot your class
---
Learn more here:
---
3. Sell Notebooks
Did you know you can make passive income by selling blank notebooks on Amazon? Yes, there really is a market of buyers for these!
As an artist, this should be an easy hustle using your creative skills to make your books stand out more than the rest.
Even though the notebooks are blank inside, a beautiful cover design is what draws people to purchase.
So, as one of the best passive income ideas for artists, you can get started on this right away.
Just set up a seller account on Amazon and start designing your books in Canva.
Once your notebook designs are uploaded, Amazon ships out orders and deals with customers when sales come in.
4. Social Media Banners and Logos

Business owners and entrepreneurs often don't have time to create social media logos and banners.
As a creative, you can offer your design skills as a freelancer.
To make this a passive hustle, try offering monthly bundles of Pinterest pins that you create once and sell multiple times.
Another idea is to create sales banners for businesses.
After you've created templates, these can be sold to multiple businesses after tweaking the logo, brand colours and messaging.
Check out these platforms to sell your logos online:
5. Promote Art Affiliate Programs

What artistic tools do you use? If you use graphic design software, check out their website to see if they have an affiliate program.
Most will because it helps them get more business and keeps people loyal if they're benefiting.
Some art affiliate programs worth checking out include:
---
Learn more here:
---
6. Monetise Social Media
As an artist, you may have a decent-sized audience on social media who love your work.
Monetise your accounts with affiliate links, brand partnerships and paid shoutouts. Good platforms to make money from are Facebook, Instagram, Twitter and Tik Tok.
Reach out to businesses you want to partner with or set up a profile on influencer sites such as Valued Voice and Intellifluence.
Once signed up you can set your rates for product shoutouts and big campaigns.
Some businesses will reach out to you or you can scroll through available jobs and apply to be a part of ones that take your fancy.
---
Learn more here:
---
7. YouTube Graphic Design Channel
Help others achieve their goals and you'll never go broke!
YouTube is basically an online university to learn all types of skills.
You can set up a channel and teach people how to draw, edit, paint, create logos or any other type of artsy skill.
Once you hit enough views on each video, you'll be eligible to make money from ads.
Other ways to monetise your channel include brand sponsorships and affiliate marketing.
---
Learn more here:
---
8. Start a Podcast

Not everyone likes to watch videos. Some people prefer podcasts – even aspiring artists.
A podcast is a huge opportunity for you as an artist to share your wisdom on painting, drawing or graphic design.
You can even interview top artists in each field.
Get started with as little as an iPhone and earbuds. Don't overthink what you need in the beginning or you'll never get started.
Antrese Wood, host of the Savvy Painter podcast is a shy painter at heart and started her podcast after moving to Argentina to pursue her love of painting.
9. Sell Printables on Etsy
One of the best passive income ideas for artists is selling digital printables on Etsy.
The first step is deciding which niche you want to sell in. This could be business, party planning, organisational or kid's education for example.
Ideas for downloads that sell well on Etsy are planners, water bottle labels, party games, crochet patterns, colouring book pages, budget trackers and custom stickers.
After creating your designs, upload to your Etsy store for a small $0.20 fee per item.
Once your store is live, you can make sales over and over again with no extra work.
Check out this Etsy guide on how to become a successful seller.
10. Sell Stock Photos or Photo Presets

Are you an avid photographer with a library of creative shots?
Great photos can make you passive income by advertising them on stock photo websites.
Bloggers and businesses need imagery for their websites and social media.
Legit stock photo sites to try out are iStockPhoto, Dreamstime and Getty Images.
Photo presets are custom filters used in Adobe Lightroom. Influencers and social media marketers use presets to give all their photos a coherent look.
If you design and use your own presets, bundle them together and sell through Etsy, the Creative Market or FilterGrade.
11. Start a Creative Blog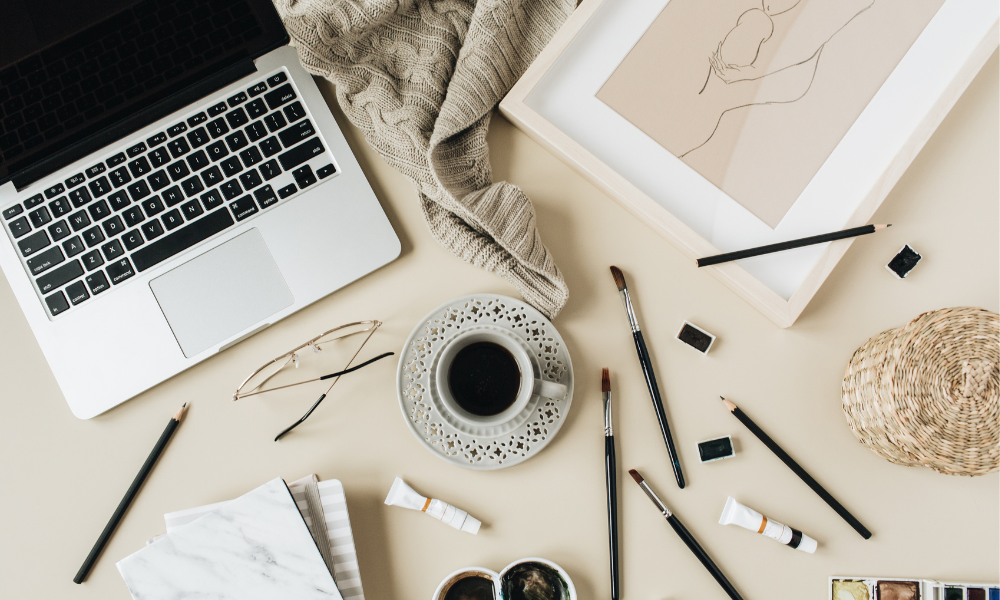 Starting a blog is extremely cheap and simple these days and a great way for artists to earn passive income.
Buy your domain name and hosting for a few dollars, download WordPress and start creating content.
Once you get a decent amount of traffic, monetise your site with advertising, affiliate links and sponsored posts.
You can use blogging as a way to promote your art and engage your audience with tutorials.
It's easy to sell your art directly from your blog, or link to a store where you sell it.
Blogging takes a lot of work up-front, but once you find your audience it becomes a lucrative asset.
---
Learn more here:
---
12. License Your Art Work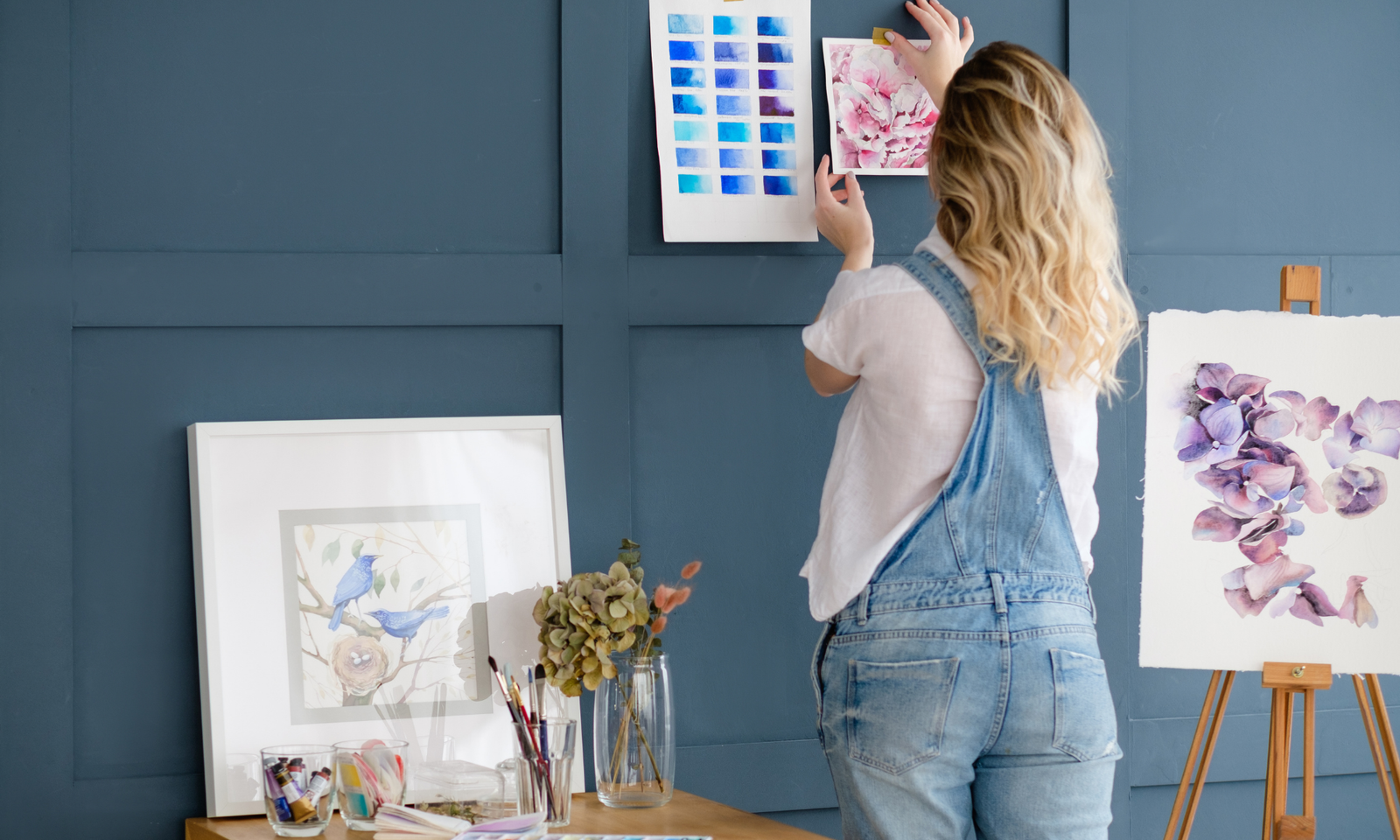 If you're an established artist or happen to create an in-demand design, you can make money from art licensing.
This basically means you sell the license to use your artwork in specific business campaigns.
You then get a cut of the sales each time your designs are used.
It is a top passive income idea for artists, but probably one of the hardest to be successful with.
If you do make it work, you could make a lot of money passively. Before you commit, read about art licensing so you know what you're getting into.
13. Sell eBooks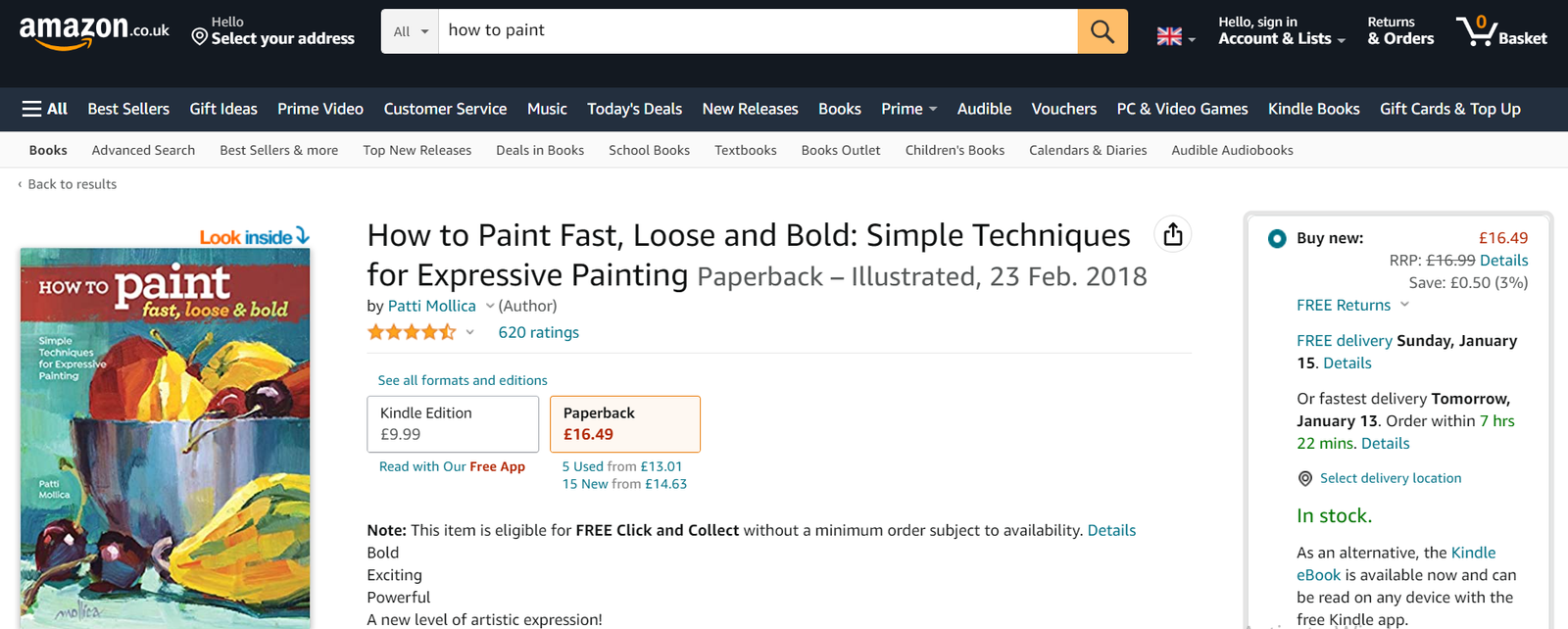 EBook publishing is a simple side hustle for creatives to get into.
It doesn't have to be thousands of pages long to be a success, just 50 – 100 pages is a good goal to aim for. As long as it solves a problem, the eBook will sell.
If you don't love writing, outsource this part on freelancer platforms like Upwork or Fiverr.
The book can be about art or anything you have knowledge about.
Think about what you've achieved or overcome and put it into an eBook to help others.
Once your eBook is ready to go, sell it on Amazon Kindle e-publishing where sales and customer service are handled for you.
---
Learn more here:
---
14. Subscription Services
Subscription services are areas of gated content, where people pay to access video tutorials, tutoring, premium articles, tools or exclusive previews of work.
This passive income stream works well if you have a blog or a large social media following.
Set up this service and let your followers know via social media and your email list.
Recommended subscription software to use is Podia or Gumroad which allow you to set up monthly payments (subscriptions) from your followers.
15. Create and Sell Surface Designs
Surface designs are used on wallpaper, fabrics, gift wrap and table mats.
If you've created multiple designs, put them to work on platforms such as Spoonflower.
Each design that sells banks you a 10% commission, making it a great passive income idea for artists.
Other platforms to sell your surface designs on include:
Consider selling your designs across multiple platforms to increase income potential.
16. Sell Creative Fonts

Do you have nice handwriting and an interest in hand lettering?
If yes, you could create your own fonts and sell them. After creating a decent amount of fonts, the work is done and you can enjoy passive income when the font is sold over and over.
Entrepreneurs and businesses will buy unique fonts to make their brand stand out from the crowd.
Many free fonts only come with limited licensing and can't be used for commercial use.
After purchasing a premium font, a brand or business can get the proper licensing to use the font commercially.
A few of the best places to sell your fonts include:
17. Build a Niche Dropshipping Store
Dropshipping is one of the best passive income ideas for artists.
It's possible to make anywhere between a few hundred per month up to a six-figure income through drop shipping.
Dropshipping works by creating an online store on a platform such as Shopify. You promote a range of products from a manufacturer that only get sent out when a customer purchases.
This means you don't have to buy stock and pay to keep it in a warehouse and risk that it might not even sell.
Plus the retailer or manufacturer where you source the product fulfils orders for you.
This means once your shop is set up and your drive traffic to it, the money your earn is passive.
Some of the best dropshipping companies for creative products include:
Etsy: Etsy is one of the largest marketplaces for creatives online today. It's simple to set up a store and start selling your artwork or creative pieces. Plus, you can even sync your inventory to Shopify with the Etsy Marketplace Integration app.
Finerworks: Finerworks will print your digital art files on a wide range of print media including canvas, metal, fine art papers, card, acrylic prints, posters and more. You can link your store directly to them and they'll take care of the printing and delivery when orders are made.
Redbubble: Redbubble is a popular site for artists to sell their designs on a variety of products. Simply upload your artwork, select which apparel you'd like it printed on and Redbubble will produce and deliver your products when orders come in.
18. Film and Sell Stock Videos
If you enjoy filming videos, you can make passive income selling them on popular stock sites.
With over 3 billion internet users watching videos at least once a month in 2022, marketers and brands know the importance of using video content in their campaigns.
And businesses don't always have time to create their own videos. You can step in here and create stock video footage that can be sold over and over again.
A few of the best places to sell stock video footage include:
19. Craft Patterns and Templates

Knitting, sewing and crochet are still hugely popular hobbies.
This means people need help with their hobby and this is where you can come in and sell your patterns and templates.
You could sell these patterns and templates via your social media or a Shopify store. Or you could sell on popular craft sites such as Etsy or Folksy.
However, there are a few marketplaces dedicated to selling patterns,
All you have to do is upload your patterns and interested buyers can pay and download your patterns in a few clicks.
Check out these dedicated online pattern marketplaces:
Passive Income Ideas for Artists – Final Thoughts
Now you know the best passive income ideas for artists.
With a little work up-front, you can start building extra monthly income and reduce stress around paying the bills.
If you're new to the art world, it takes time and effort to get your work out there and seen by the right people.
Multiple passive income streams make life a little easier and could even turn into something bigger.
Have you tried any of the side hustles mentioned? Let me know your experiences in the comments below.
---
Further Reading:
---
*Disclosure: I only recommend products I would use myself and all opinions expressed here are our own. This post may contain affiliate links that at no additional cost to you, I may earn a small commission.
Summary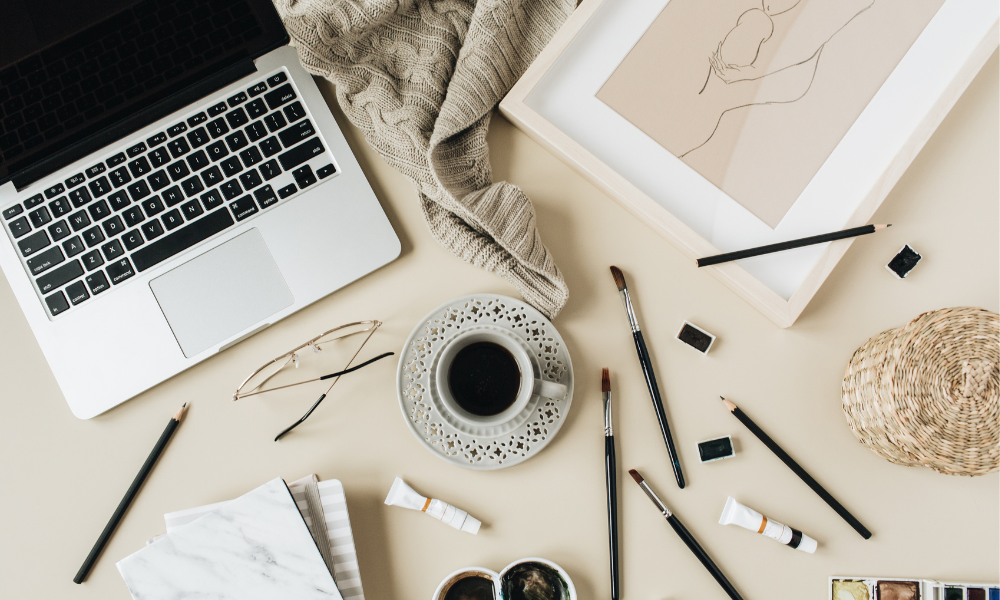 Article Name
19 passive income ideas for artists to boost earnings
Description
19 passive income ideas for artists to boost earnings.
Author
Publisher Name
Publisher Logo