Last Updated on September 22, 2023 by Katie
Do you want a work at home job so you can work the hours that suit you? This is the dream for many, which is why it can often be tough to get a remote job in the first place. Luckily, there are a few remote jobs always hiring that are entry-level.
The majority of companies hiring virtual workers advertise a position and within an hour they have hundreds of applicants. Competition is tough!
If this sounds like your situation and you're feeling frustrated, this article is for you.
I am going to detail 45 entry-level remote jobs that are almost always hiring.
Some companies have hundreds of jobs available constantly, while others can be relied on to advertise a new position every few days or weeks.
And, check this article if you're looking for a work-at-home job that provides equipment.
---
Want to Make Extra Money Right Now?
Acorns: Get a free $10 just for signing up and start saving for your future. Your spare change is invested for you by experts. No investment knowledge required! Join Acorns Now.
Survey Junkie: Earn easy money by taking surveys and giving your opinion on new products. Make up to $3 per survey and cash out quickly. Join Survey Junkie now.
---
Complete List of Entry-Level Remote Jobs Always Hiring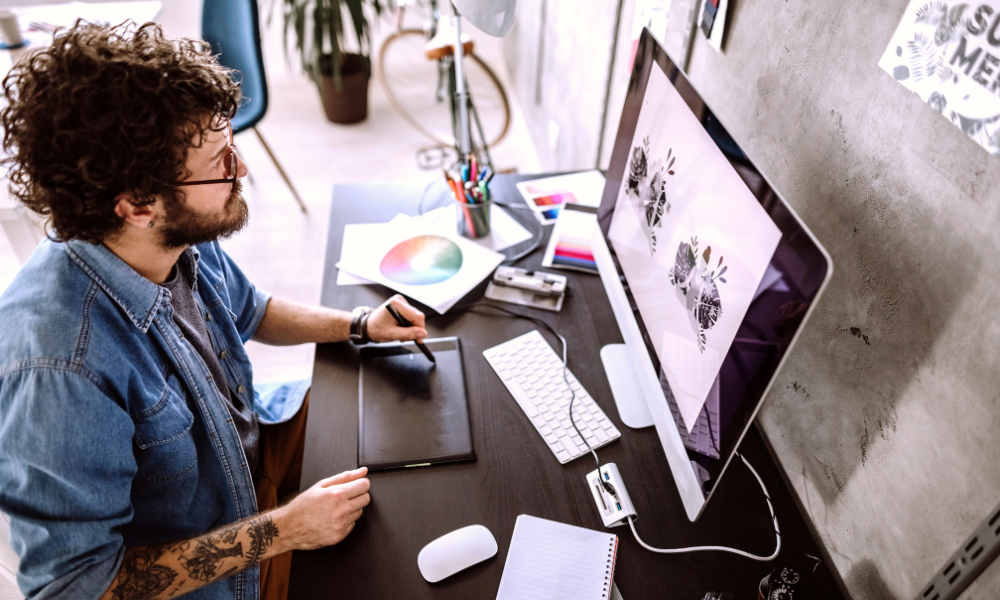 Read on to find the best entry-level remote jobs always hiring.
All these companies are legit and are constantly looking for skilled and non-skilled people to work from home on different projects.
Why not send off your CV and see what happens!
Appen is a company that focuses on technology services. They often have open positions for work-at-home transcriptionists, surveys, data collection, internet evaluators, micro taskers and long-term opportunities.
Apple doesn't need any introduction. They produce some of the most popular technology in the world and they also have a ton of remote work positions available. On the careers page, type work from home in the search bar and you'll see over 300 jobs such as chat agent, at home advisor, product managers and more.
American Express is a credit card company that regularly recruits for customer service reps, sales and management, virtual travel consultants and more. Choose to work completely at home or do a mix of in-office and virtual. Pay starts at $16 an hour and rises depending on the position.
Amazon has 500+ virtual jobs that need filling. On the virtual locations page, filter the jobs by location, category, role type and whether you want full or part time. Jobs include sales, IT, customer support and more.

Alorica has many work at home opportunities available for those living in Asia, Europe, Latin America and North America. Jobs on offer include customer service reps, bilingual customer service reps, sales, recruiting and more. They even offer bonuses, benefits and growth opportunities.
This company works with fitness businesses, providing software and payment processing services. They are always hiring for remote workers including executive assistants, technical support advisors, data analysts, onboarding executive and many more.
This product management software company runs its operations 100% remotely. Current openings on the careers page include digital marketing director, customer success managers, engineers, product developers and recruiters.
Aira is a visual interpreting service for visually impaired individuals. They regularly recruit for people to video chat with visually impaired people, product managers and bilingual chat agents.
This company is a health insurance provider, working towards improving access to healthcare for all Americans. They have many remote jobs always hiring such as customer care, field case managers, care management associate, analytics and more.
Belay needs remote workers to help their clients with bookkeeping, admin tasks and website management. They have current open positions for bookkeepers, social media managers, virtual executive assistants and accounts specialists.
Blooms Today is a nationwide floral delivery service in the US. They regularly hire independent sales representatives to join their team.
This company works in the health, financial, travel and high growth company sectors. They have many work at home positions available such as customer service, sales reps, payroll manager, customer care and IT applications manager to name a few.
Conduent offers customer experience management, claims and administration and business operation solutions. They always have openings for customer support, call centre, transaction processing and more. Employees get paid time off, benefits, health and welfare and ongoing training.

This company provides customer experience strategy, experience design and contact centre transformation. They hire virtual employees worldwide for customer and technical support roles.
Direct Interactions provides call centre solutions for disaster response and general enquiries. They regularly hire customer service reps from the US for full and part time roles.
Enterprise is a popular car rental site that often hires remote sales representatives. Search for open opportunities on the career page and sign up to receive email job alerts.
This company helps people buy, sell or find their next home. It operates in 14 countries and has over 60,000 real estate professionals on the books. They often hire for work at home roles such as admin support, accounting agent support and agents.
This is a hosting services company where millions of developers build and maintain their software. They have a ton of open remote positions for worldwide candidates in the business, design, finance, legal, marketing, sales and security sectors.
This company offers a range of services including customer service, accounts receivable management and back office solutions. They have remote jobs always hiring such as sales, accounting, admin support, human resources and more.
Hilton is a world-renowned hospitality company that always has open remote positions. Frequently available work at home roles includes sales reps and customer service representatives.
HSN is a prolific television retailer that hires remote workers for sales and customer care. Find jobs via the search bar by typing in your preferred job title, description and location.
HubStaff is the producer of multiple time saving products allowing teams to take control of their work hours, payroll, reporting, projects and more. Open positions on the site include content manager, customer support, mobile developer, product manager and SEO team lead to name a few.
This is a huge healthcare and insurance provider who always have open remote positions. In the advanced search box, type in ''work from home'' and scroll through many opportunities such as admin support, tele sales agent, call centre, lead service designer and many more.
iTutor provides online and human to human education to students across the world. Click on the ''Become a Tutor'' tab to start the process of becoming a virtual teacher.

This company offers call centre solutions for specific business needs. They frequently have openings for customer service reps and technical support agents.
Lionbridge is a global technology support company trusted by hundreds of big brands such as BMW and Expedia. They always have open job positions like corporate associate, translation, interpreter, gaming and internet evaluation.
LiveOps offers virtual contact centre solutions for a range of industries. Click on the careers tab to see many open remote positions such as agent results advocate, project manager, business analyst and more.
This is an interpreting and translation company that has remote jobs always hiring. Click on the careers tab to see current open positions.
The Mayo Clinic has multiple remote positions available in the US and internationally. Jobs available include telecommunications and regional service reps.
Mod Squad provides customer support and social engagement for a range of brands. They regularly hire work from home ''mods'' for content moderation and community management roles.
This healthcare staffing company currently has over 18,000 employees serving more than 4,300 hospitals. And, they always need more! They currently need a remote medical coder, project managers, appeals collectors and customer service reps.
Rev is a great remote company to work for if you have zero experience in this field. You will have to pass an initial test to be accepted, so brush up on their style guide. But, once accepted, you can enjoy a constant flow of transcription work.
---
Further reading:
---
Sykes offers business process outsourcing services. They always need worldwide remote workers for customer service, account managing, team lead and training roles.
Sitel helps businesses build stronger brand engagement by improving customer experiences. They often hire remote customer service reps.

This is another business process outsourcing company. Remote positions are always available in sales, customer service and tech support roles.
TaxJar helps ecommerce merchants look after their sales taxes. All their employees work remotely and they always need new workers for marketing operations, enrollment, software engineering and more.
Toptal is the largest, fully remote global company with over 1,000 core team members in 90+ countries. Current work at home positions available include marketing, design, engineering, public relations and content creation.
This company provides CX management, analytics, a consulting and range of other specialised services. They often hire work at home employees for tech and customer support.
TTEC offers call centre services and customer service software for a range of big brands. They have a range of open remote positions and provide proactive training and dedicated support.
Unum is a health insurance provider helping millions of employees protect their families and finances. They often hire new customer service representatives.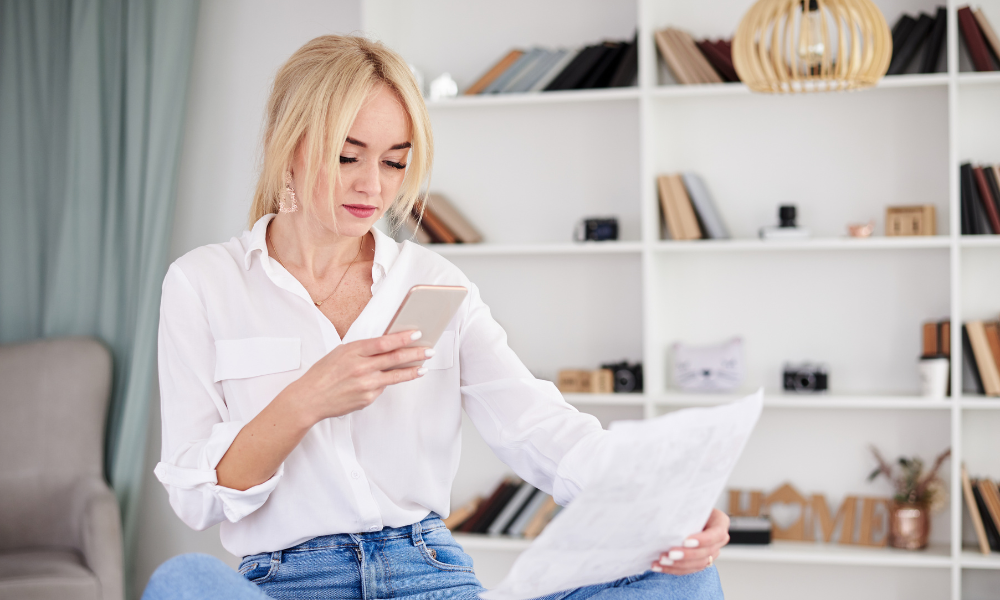 U-Haul is a popular moving company offering self-storage, moving supplies, containers, trailer hitches and moving labour. They hire reservation agents, customer service reps and more. Pay is $10 – $14 and higher, if you speak multiple languages.
This company helps entrepreneurs build lucrative businesses around their content. Uscreen often needs tech support, content marketers, customer success reps and sales agents.
VIPKid pays teachers $14 – $22 an hour to teach English from the comfort of their own homes. They always take on new language teachers with the right qualifications, to provide online classes to Chinese students.
Verbal Ink is a transcription and translation company. They currently need transcriptionists and linguists to join their growing team.

Another business process outsourcing company, Working Solutions always has the need for ''Work Anywhere Agents'' as they call them. Jobs include customer service, sales and tech support.
Remote Jobs Always Hiring – What to Do Next?
Now you know the best entry-level remote jobs that are always hiring.
All you need to do is to start applying to the ones that suit your skills and passion and you'll be working from home in no time.
Follow these simple steps to help you get started:
Click on the companies that are interesting to you
Take a look at their website and what jobs are available
Read through their application process and follow it exactly
Make sure your CV is up to date and that it shows off your skills and experience well
Send out applications to multiple companies listed above
Get ready for your job interview. Take the time to practice answering questions if you've not had an interview for a while
Final Thoughts on Remote Jobs Always Hiring
As you can see, there are many remote jobs that are always hiring.
If you dream of working at home, one of these companies could be your golden ticket.
Get your CV in order and start applying. The good thing to remember is that some of these companies have hundreds of positions to fill, so you have a good chance of success.
For more work from home job leads check out my Hiring Now page.
This is updated weekly with the hottest online jobs available across the web.
---
Further reading:
---
45 Entry-Level Remote Jobs Always Hiring New Talent
*Disclosure: I only recommend products I would use myself and all opinions expressed here are our own. This post may contain affiliate links that at no additional cost to you, I may earn a small commission.
Summary
Article Name
45 Entry-Level Remote Jobs Always Hiring New Talent
Description
45 Entry-Level Remote Jobs Always Hiring.
Author
Publisher Name
Publisher Logo