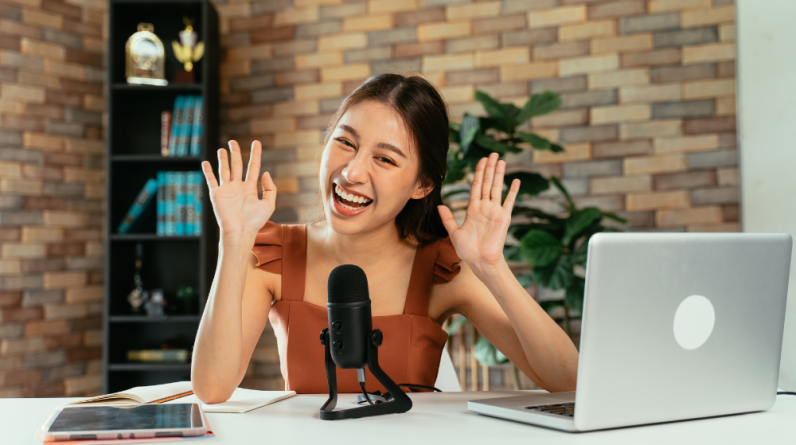 Last Updated on September 29, 2023 by Katie
Have you thought about getting into the voice acting industry as a beginner? If so, this list of no-experience voice-over jobs will be of interest to you.
Starting out in the voice-over industry may seem like a daunting task as a newbie. But, don't fret! Even without prior experience, there are countless opportunities for aspiring voice actors.
It's all about knowing where to look. In this blog post, we'll dive into the world of voice acting and you'll discover a list of reliable companies that offer paid voice-over work.
These companies welcome beginners and provide ample opportunities to hone your skills and build your portfolio.
From audiobooks to video games, commercials to animated series – there's a wide spectrum of voice-over work waiting for you!
In a hurry?
Check out this FREE mini-course – Intro to Voice-over
What Are No Experience Voice-Over Jobs?
Voice-over work is a creative field that offers exciting opportunities for individuals looking to showcase their vocal talents and earn a paycheck.
No experience voice-over jobs, as the name suggests, are roles that require little to no prior experience in the industry.
These jobs serve as an excellent starting point for aspiring voice actors, providing a platform to develop their skills and gain valuable professional experience.
Types of No Experience Voice-Over Jobs
In this section, we will discuss different types of no-experience voice-over jobs that you can consider.
Whether you have a natural talent for mimicry, a captivating voice, or a passion for storytelling, there's a role out there for you!
1. Audiobook Narration
If you have a knack for bringing stories to life and capturing the attention of listeners, audiobook narration could be an excellent starting point.
Many authors and publishers are constantly on the lookout for fresh voices to lend their talent to their stories.
Check out platforms like ACX, Findaway Voices, and Voices.com to find audiobook narration gigs.
2. E-Learning and Training Modules
In the digital age, e-learning has become increasingly popular, and with it, the demand for voice actors to lend their voices to training modules, educational videos, and online courses.
Platforms like Voice123, Bodalgo, and Upwork often have listings for e-learning voice-over jobs. This type of work can be a great way to gain experience and versatility in your voice-acting career.
3. Explainer Videos and Commercials
Explainer videos and commercials are ubiquitous in today's digital landscape.
Companies are constantly creating videos to promote their products or services, and they need talented voices to bring their scripts to life.
Websites like Voices.com, Fiverr, and VoiceBunny provide opportunities for you to find voice-over work in this field. It's a fun and dynamic way to showcase your skills.
4. Phone and IVR Systems
Ever wondered who the voice behind those automated phone systems is? Well, it could be you!
Many businesses require voice actors to record prompts for their phone and interactive voice response (IVR) systems.
Websites like Voice123, Voices.com, and Fiverr often have listings for such voice-over jobs. It's a unique opportunity to make a lasting impression on callers.
5. Podcast Intros and Outros
If you're passionate about podcasts and have a knack for creating engaging introductions and outros, consider offering your voice-over services to podcasters.
Podcasts are growing in popularity, and hosts are always looking for captivating voices to set the tone for their shows.
Look for podcasting communities and platforms like Podjobs, PocastingJobs.com, and Upwork for potential opportunities.
6. Video Game Characters
Do you have a passion for gaming? If so, lending your voice to video game characters could be a dream come true.
Video game developers often require voice actors to bring their characters to life, and this can be a thrilling avenue for voice-over work.
Websites like Voices.com, Voice123, and Backstage list voice acting opportunities in the gaming industry.
Remember, even if you don't have prior experience, these types of voice-over jobs can provide you with a platform to showcase your talent, develop your skills, and gain valuable experience.
Top 30 Companies that Offer No Experience Voice-Over Jobs
Now we'll take a look at the best companies that offer legit no experience voice-over jobs. There are several companies out there that offer opportunities for beginners to get started.
1. Voices

If you're just starting out in the voice-over industry, Voices is a great platform to consider. They connect voice actors with clients from all around the world.
With a simple registration process, you can create your profile and start auditioning for various types of voice work.
2. Upwork
Upwork is a popular freelancing platform that offers freelance voice gigs for beginners.
It's a great place to find clients who are looking for voice actors of all experience levels. With Upwork, you can create a profile, showcase your skills, and start bidding on voice over projects.
It's a competitive platform, but with the right approach and determination, you can find plenty of no-experience voice-over jobs on Upwork.
3. Bunny Studio
Bunny Studio is another platform that provides opportunities for voice actors with little to no experience.
They have a user-friendly interface and offer a variety of voice-acting projects. From commercials to video games, Bunny Studio covers a wide range of industries.
Signing up is easy, and you can start auditioning for voice-over jobs right away.
4. Voices123
Voices123 is a platform that connects voice actors with clients in need of their services. They offer a range of voice-over jobs, including opportunities for beginners.
With this company, you can create an online profile, upload your demos, and start auditioning for projects. It's a great platform to gain experience and expand your voice-over portfolio.
5. The Voice Realm

The Voice Realm is a platform that specializes in voice-over work.
They offer opportunities for both experienced and beginner voice actors. The platform allows you to create a profile, showcase your skills, and start auditioning for various projects.
The Voice Realm is known for its diverse range of voice-over jobs, making it an excellent platform to explore as a beginner.
6. Bodalgo
Bodalgo is a global voice-over marketplace that offers opportunities for voice actors at all experience levels.
It's a reputable platform that connects talent with clients from around the world. With Bodalgo, you can create your profile, upload your demos, and start auditioning for voice work quickly.
They have a user-friendly interface and provide a supportive community for beginners.
7. Snap Recordings
Snap Recordings is a company that provides professional voice-over recordings for business telephone systems.
After you've signed up and added voice demos, you can choose various voice acting gigs such as recording greetings, on-hold messages, voice prompts and more.
8. Filmless
Filmless is a production company that produces video content, photography, animation and graphic design services.
They often hire freelance voice actors and you can find available jobs in their career seciton.
9. Voice Crafters
Voice Crafters is a platform that connects voice actors with companies and brands that need their services.
They need voice-over talent in a range of different languages and for different types of work such as e-learning, audiobooks, corporate videos, explainer videos, video games and more.
10. The Mandy Network

The Mandy Network is essentially a jobs platform for cast, crew and creative professionals.
Have a scroll through their job board to find any voice acting jobs currently hiring.
11. EarWorks
EarWorks is an audio production and voice talent agency that's been in the business for over 30 years.
To get accepted for work, you need to fill in their 'voice talent application' and you'll be contacted by email if you seem a good fit.
12. Voice Jungle
If you're a beginner voice talent, Voice Jungle is a good place to look for your first few gigs.
They have a range of voice-over projects including phone messages, explainer videos, e-learning, podcasts, commercials and automotive ads.
To get work, create a free profile, upload your demos and scroll through the available voice-over jobs.
13. Backstage
Backstage is a website that has thousands of acting and voice-over jobs available to apply for.
Join Backstage to start applying for work and you can also take advantage of their free tools and resources to help you get ahead in the industry.
14. Voices Now
Voices Now is another great place to find no experience voice-over jobs.
You can create a free profile and search for voice acting work and be contacted directly be companies looking to hire talent.
15. World-Voices.org

World-Voices.org is a non-profit industry association showcasing professional voice talent.
Once signed up to the platform, you can use their free resources to help further your voice acting career, get mentorship and talk with potential new clients.
16. Behind the Voice Actors
Behind the Voice Actors is a community database of voice actors, linked with audio clips of the characters they play.
It's a worthwhile platform to create a profile on, showcase what you do and potentially be found by new clients wanting your voice-over services.
17. Voice Archive
Voice Archive is a global voice-over agency that's been in the business for over 20 years.
They offer voice clips in over 150 languages and in a range of industries such as e-learning, video, gaming, advertising and more.
To apply as a voice talent, fill out their onboarding form and wait to be contacted.
18. AirGigs
AirGigs is a platform where producers can hire a range of talent such as musicians, voice-over artists and recording engineers.
Sign up as an AirGigs pro and work on jobs such as commercials, audiobooks and jingles.
19. VOPlanet
VOPlanet is a site where professionals can post voice-over jobs for free and voice-actors can send in their auditions.
Fill out their voice talent application to get started and you will have to pay a fee of $199 to see and apply to the available voice acting gigs.
20. Voiceover Universe
Voiceover Universe is a social network where you can connect with other voice-over professionals and potential clients who may need your services.
They also have a voice-over job board and free resources to help you further your career.
21. Voices UK
Voices UK is the go-to platform for  British voice-over artists to get found and hired.
To join their voice talent community and apply for voice-over work, you need to fill out their registration form and pay a one-off fee of 99.99GBP.
22. Voquent
Voquent offers voice-over and translation services for advertisements, e-learning projects, multi-lingual films and more.
To get work, you need to sign-up, upload voice demos, set your rates and you'll be notified by email when your profile is live.
23. TooGit
TooGit is an online freelancer community where you can search for jobs in the voice-acting industry.
Sign, up and create a profile detailing your voice acting skills and what you can offer and you can send out proposals for voice work that suits your requirements.
24. FlexJobs
FlexJobs is also a top place to find no experience voice-over jobs.
All jobs are hand-screened by humans to ensure they're legitimate and you can even access career advice and a range of resources to help improve your chances of getting paid work.
25. Brilliance Publishing

Brilliance Publishing is often on the lookout for new voice actors and audiobook narrators.
To apply for jobs, you'll have to send in a voice demo and go through an audition process.
26. Studio Center
Studio Center is a production and branding company that provides voice actors for a variety of different projects.
To get work, head over to their voice talent application page and fill out your details.
27. NY Castings
NY Castings is a casting and agent directory that works with voice-actors, models, actors, singers, dancers and more.
Whether you're a beginner or an advanced voiceover artist, this is a good place to start to find paid work.
28. Spoken Realms
Spoken Realms regularly hires audiobook narrators for podcasts or graphic novels.
You can choose to be paid for finished projects by a percentage of future royalties or by per finished audio hour.
Find more opportunities in this article detailing how to make money reading audiobooks.
29. Fiverr
Fiverr is a popular freelance platform where you can create a profile and advertise your voice-over services for sale.
Created a detailed listing describing what type of voice acting work you do, your rates and any previous experience you have and interested clients will contact you.
30. LinkedIn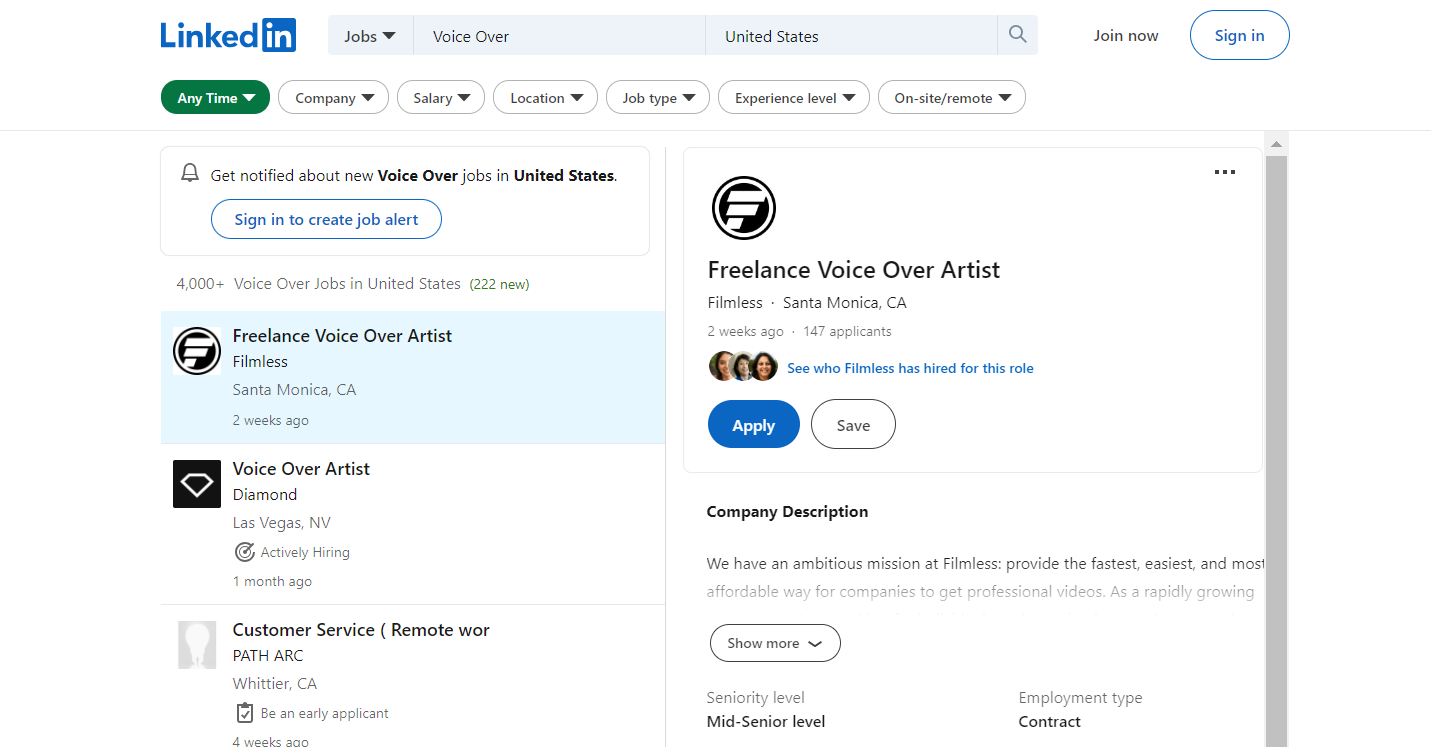 LinkedIn is a huge professional marketplace designed specifically for the business community.
You can create a profile detailing your voice-over skills and experience and apply to voice-acting jobs on their jobs page.
Understanding the Basics of Voice-Over Work
Voice-over work involves lending your voice to various projects such as commercials, animations, audiobooks, video games, and more.
It requires a unique set of skills, including the ability to convey emotions, deliver clear and articulate speech, and adapt to different character roles.
Voice actors possess the power to captivate audiences through their voice alone, making it a sought-after skill in the entertainment industry.
If you've wondered how voice actors bring characters to life or how they create compelling narrations, you're in the right place.
In this section, we will explore the basics of voice-over work to help you get started on your journey to becoming a successful voice actor.
1. Developing your voice: A voice actor must have a versatile voice capable of portraying various characters and delivering different tones. Practice exercises like vocal warm-ups, enunciation drills, and reading out loud to enhance your vocal range and clarity.
2. Understanding scripts: Voice actors are often provided with scripts that they must bring to life. Familiarize yourself with script analysis techniques to understand the context, tone, and character motivations, enabling you to deliver a compelling performance.
3. Setting up a recording space: Creating a suitable recording environment is essential for producing high-quality voice-over work. Invest in a good microphone, soundproof your recording area, and use audio editing software to enhance the final product.
4. Building a professional portfolio: As a beginner, it's essential to create a portfolio that showcases your voice-over skills. Include a variety of samples, demonstrating your ability to adapt to different genres and styles. This will help potential employers assess your talent and suitability for specific projects.
Benefits of Pursuing No-Experience Voice-Over Jobs
Can Work Remotely
One of the significant benefits of voice-acting jobs is the ability to work remotely.
With advancements in technology, voice-over artists can record and submit their work from the comfort of their own home studios.
This flexibility allows individuals to work from anywhere in the world, eliminating the need for a traditional office space or commute.
Flexible Working Hours
Another advantage of voice-over jobs is the flexibility it offers in terms of working hours. As a voice-over artist, you have the freedom to choose when you work, making it an ideal option for individuals with varying schedules or other commitments.
Whether you prefer to work in the early mornings, late at night, or during weekends, voice-over jobs can easily accommodate your preferred working hours.
Opportunities for Creativity
Voice-over work provides ample opportunities for creativity. It allows you to experiment with different tones, accents, and emotions to bring characters or scripts to life.
As a voice artist, you have the chance to showcase your unique style and interpretation, making each project an exciting and creative endeavour.
This creative aspect of voice-over work adds a sense of fulfilment to your work life.
Potential for Lucrative Income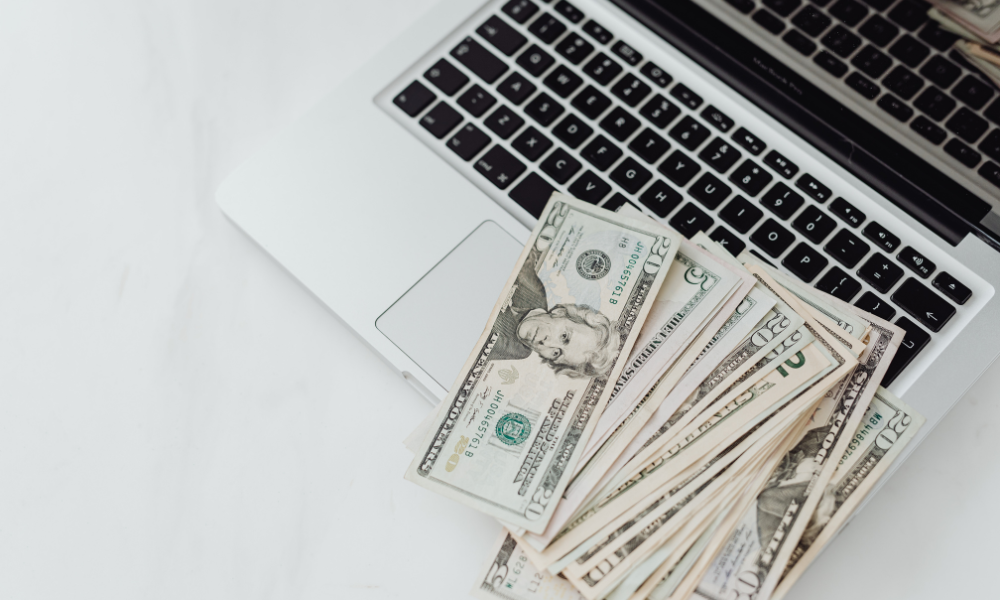 While starting out in voice-over may not yield substantial earnings immediately, the potential for lucrative income is undoubtedly enticing.
As you gain experience and build a reputation in the industry, you can command higher rates for your services.
Voice-over work for commercials, audiobooks, video games, and animated movies can be highly profitable, providing you with a steady source of income.
May Get to Work with Big Name Producers
One exciting aspect of pursuing no experience voice-over jobs is the possibility of collaborating with popular producers in the entertainment industry.
As you establish yourself as a talented voice-over artist, you may have the opportunity to work on projects produced by well-known companies.
This exposure not only enhances your portfolio but also opens doors to more prominent and high-profile projects in the future.
How to Get Started in the Voice Acting Industry
In this section, we will explore three essential aspects to consider when getting started in no-experience voice-over jobs: building a professional voice-over portfolio, practicing and developing your vocal skills, and investing in quality recording equipment.
Build a Professional Voice Over Portfolio
Creating a professional voice-over portfolio is crucial for showcasing your talent to potential employers.
Start by recording samples of your voice in various styles and genres, such as commercials, narration, or character voices.
Focus on highlighting your versatility and range as a voice actor. Consider including a mix of short clips and longer demos to showcase your abilities across different projects.
When building your portfolio, it's important to organize and categorize your samples effectively. Create separate sections for different voice-over genres, making it easier for casting directors or clients to find the specific type of voice they need.
You can also add a brief introduction or bio to provide context and give potential employers a glimpse into your personality and passion for voice-over.
Remember to update your portfolio regularly as you gain more experience and refine your skills. Treat it as a living document that evolves with your growth as a voice actor.
Practice and Develop Vocal Skills
Voice-over work requires more than just a pleasant voice. It demands skill, technique, and the ability to convey emotions effectively through voice alone.
To improve your vocal skills, consider enrolling in acting classes or voice acting workshops.
These resources can provide valuable guidance on techniques such as breathing exercises, vocal warm-ups, and voice modulation.
Regular practice is essential for honing your voice-over abilities. Set aside dedicated time each day to practice different styles of reading, character voices, and speech patterns.
Recording yourself during practice sessions allows for self-assessment and improvement. Listen back to the recordings critically, identifying areas where you can enhance clarity, diction, or emotional delivery.
Additionally, explore online resources and tutorials that offer tips and exercises specific to voice-over work. Remember, practice makes progress, so make it a habit to consistently work on developing your vocal skills.
Invest in Quality Recording Equipment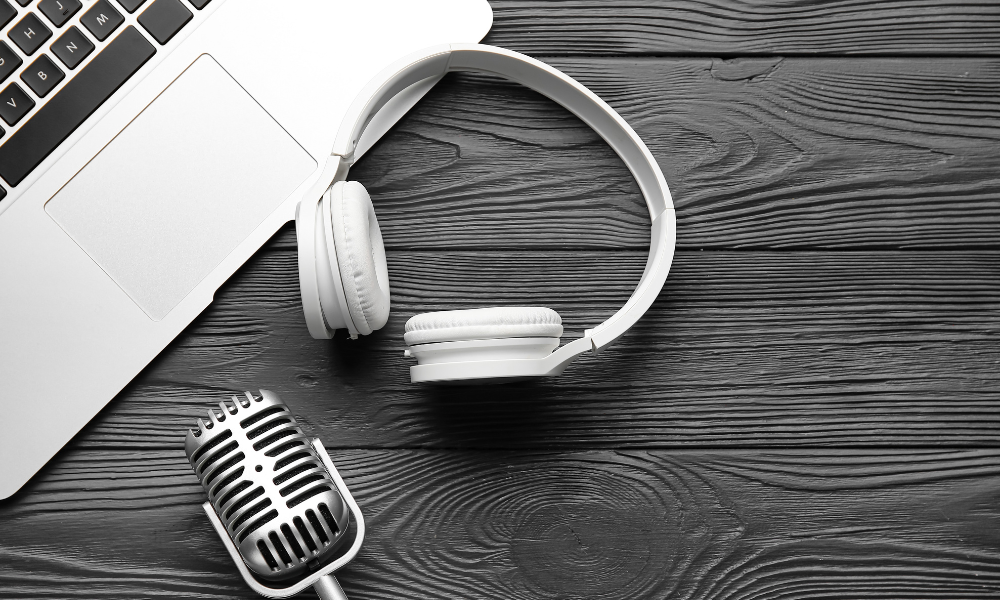 Having access to high-quality recording equipment is essential for producing professional voice-over demos and audition submissions.
Invest in a reliable microphone, headphones, and a soundproof recording space or booth to ensure optimal sound quality.
When it comes to choosing a microphone, research different options and consider your budget and specific voice characteristics.
USB microphones are a popular and affordable choice for beginners, while XLR microphones offer higher audio quality but require additional equipment, such as an audio interface.
Furthermore, a quiet and well-treated recording environment is crucial to minimize background noise and ensure clean recordings.
If a dedicated booth is not feasible, you can create a makeshift soundproof area using blankets, pillows, or foam panels to absorb unwanted echoes and reverberations.
Remember, investing in quality recording equipment demonstrates your commitment to professionalism and can significantly impact the overall impression you make on potential clients and employers.
By building a professional voice-over portfolio, practicing and developing your vocal skills, and investing in quality recording equipment, you can lay a solid foundation for your voice-over career.
How Much Can You Earn with No Experience Voice-Over Work?
When it comes to pursuing a career in voice-over, you may be wondering how much you can earn, especially if you have no prior experience in the field.
While the earnings can vary based on a range of factors, such as the type of work, your skills, and the company you work for, there are opportunities out there for beginners to earn a decent income.
Entry-Level Voice-Over Rates
As a newcomer in the industry, it's important to set realistic expectations for your earnings. Entry-level voice-over rates typically range from $100 to $300 per hour.
Keep in mind that these rates can vary depending on the specific project, such as commercials, audiobooks, or video game voiceovers.
Voices.com is a reputable website that can provide you with more detailed information on industry-standard rates for different types of voice-over work.
Freelancing Platforms
Freelancing platforms, such as Fiverr and Upwork, can be a great starting point for beginners looking to gain experience and earn money.
These platforms allow you to create a profile, showcase your skills, and offer your voice-over services to potential clients.
While the rates on freelancing platforms can be lower compared to industry standards, they provide a valuable opportunity to build your portfolio and establish a reputation in the voice-over community.
Building Your Own Client Base
Once you gain some experience and feel more confident in your abilities, you can start reaching out to potential clients directly.
Consider creating a professional website or portfolio to showcase your voice-over demos, and utilize social media platforms like Facebook and LinkedIn to promote your services.
Building your own client base allows you to negotiate rates directly with clients and potentially earn higher income compared to freelancing platforms or online casting websites.
Remember, your earnings as a beginner in the voice-over industry will largely depend on your dedication, talent, and the effort you put into marketing yourself.
With time and experience, you have the potential to increase your rates and secure more lucrative voice-over jobs.
What Skills Do You Need to Succeed as a Voice-Over Artist?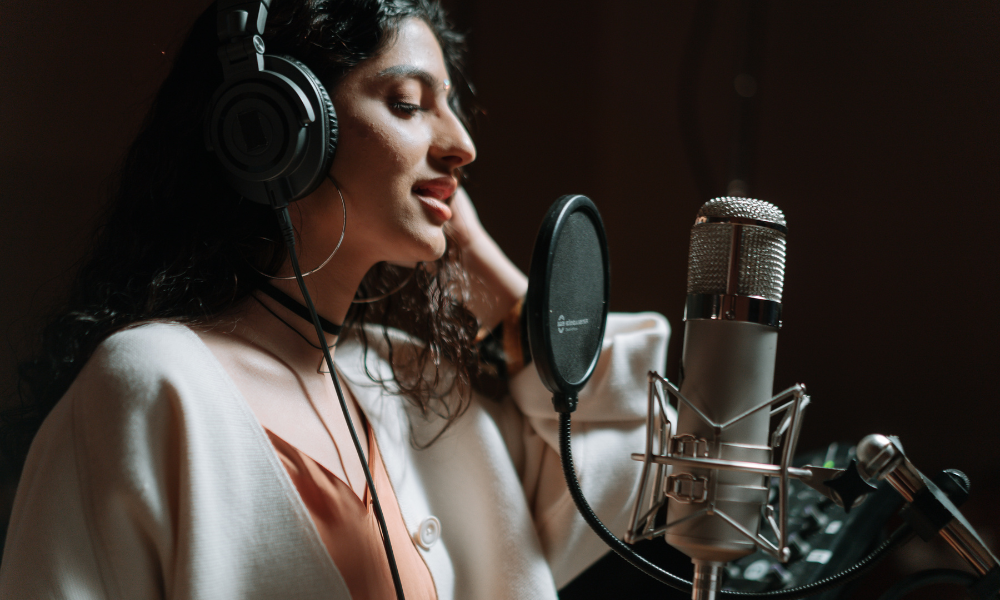 In the world of voice-over work, possessing the right set of skills can significantly contribute to your success.
Whether you are a seasoned professional or just starting out, honing the following skills will help you thrive and excel in your voice-over career:
Voice Control and Technique
Having a strong command over your voice is essential for any voice-over artist. This includes skills such as:
Clear articulation
Proper pronunciation
Varying pitch, tone, and volume
Mastering different accents
Developing these techniques will allow you to deliver your lines effectively and convincingly, captivating your audience with your vocal prowess.
Acting and Interpretation
While voice-over work may not require a physical presence on screen, it is still a form of acting. To succeed, you need to:
Understand the emotions and intentions behind the script
Bring characters to life through your voice
Convey the right mood and atmosphere
Adapt your delivery style to fit different genres or target audiences
By mastering the art of interpretation, you can effectively engage your listeners and make the script come alive.
Script Analysis and Delivery
Being able to analyze a script and deliver it in a compelling manner is crucial. Skills in this area include:
Understanding the message and purpose of the script
Identifying key elements and story arcs
Emphasizing important phrases or words
Using appropriate pacing and timing
By analyzing and understanding the script, you can deliver a more impactful performance that resonates with your audience.
Professionalism and Business Savvy
Being a voice-over artist also requires a level of professionalism and business acumen. Some key skills in this area include:
Meeting deadlines and managing time effectively
Communicating clearly and professionally with clients
Negotiating rates and contracts
Marketing yourself and networking within the industry
By mastering these skills, you can establish yourself as a reliable and sought-after voice-over artist.
Remember, developing these skills takes time and practice. Continuously refining your abilities will help you stand out in a competitive industry and open doors to exciting voice-over opportunities.
Tips for Finding Success in No-Experience Voice-Over Jobs
When starting out in the world of voice acting, it's important to be well-prepared and persistent. Here are some valuable tips to help you find success in no experience voice over jobs:
Tip 1: Study the Script
Before recording any audio, take the time to thoroughly study the script. Understand the tone, style, and intended message.
This will allow you to deliver a more natural and convincing performance. For more information on script analysis, check out Voices.com's article on voice-over script analysis.
Tip 2: Practice Before Hitting Record
Practice makes perfect, even in voice-over. Before you start recording, spend time rehearsing and refining your delivery.
Experiment with different interpretations and pacing. This will help you feel more confident and comfortable during actual recording sessions.
Learn more about the importance of practice from Voice Acting 101's blog post on practicing voice acting.
Tip 3: Don't Let Rejection Get You Down
Rejection is a part of any creative industry. Don't let it discourage you. Instead, view it as an opportunity to learn and improve.
Take feedback constructively and keep refining your skills. Remember, even the most successful voice actors faced rejection early in their careers.
Check out Edge Studio's blog post on handling voice-over audition rejections for more insights.
Tip 4: Audition Consistently
The more auditions you submit, the higher your chances of landing voice-over jobs. Make a habit of regularly browsing casting platforms and submitting auditions.
Treat each audition as an opportunity to showcase your talent and gain experience. To discover popular casting platforms, visit Voices.com's list of voice-over casting websites.
Tip 5: Network in the Industry
Networking can open doors to new opportunities in the voice-over industry. Connect with fellow voice actors, coaches, and industry professionals through social media platforms like LinkedIn.
Attend voice-over events and join relevant communities to expand your network.
Learn more about effective networking strategies from Voice Over Herald's guide to voice-over networking.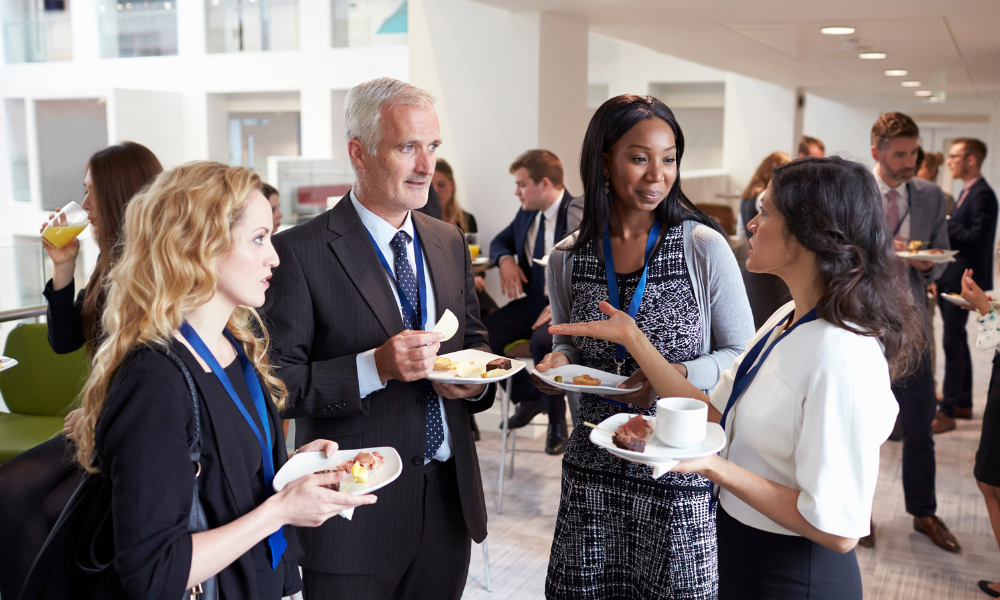 No Experience Voice Over Jobs FAQs
Voice-over work can be an exciting and rewarding career path for those looking to break into the industry.
If you're new to voice acting, you might have some questions about getting started and finding opportunities.
Take a look at some common FAQs to help you navigate the world of no experience voice-over jobs.
Is there any free voice actor training classes online?
Yes, there are several online platforms that offer free voice actor training classes.
Check out this FREE mini-course – Intro To Voice-Over.
Inside this free course, you learn what voice-over work actually is and the exact steps to get started in the industry.
This class will help you develop your skills and improve your chances of landing voice-over work.
How do you make a voice-over demo with no experience?
Making a voice-over demo with no prior experience can seem challenging, but it's not impossible.
Start by selecting scripts that showcase your vocal range and abilities. Practice reading them aloud and record yourself using a decent microphone.
You can then edit the recordings using free software like Audacity, adding background music or sound effects to enhance the demo reel.
How do I get started in voice-over work?
To get started as a voice actor, it's essential to create a professional online presence.
Build a free voice-over portfolio website on a site like JournoPortfolio where you can showcase your demos and provide information about your skills and experience.
Can you live off voice acting?
While it is possible to make a living from voice acting, it can take time and dedication to reach that point.
Many voice actors start by taking on small projects and gradually build their reputation and client base.
Building long-term relationships with clients and consistently improving your skills can increase your chances of making a sustainable income from voice acting.
When you're starting out, explore making money from home in multiple different ways to sustain your income. Check out these articles for inspiration:
Is it too late to voice act?
It's never too late to pursue a career in voice acting. The industry values diverse voices and experiences.
Whether you're young or older, there are opportunities available for those willing to put in the effort and develop their craft.
Embrace your unique voice and don't be afraid to start applying to voice acting jobs that suit your skills.
Can anyone do voice-over work?
While anyone can technically try their hand at voice-over work, it does require certain skills and dedication to succeed.
A good voice-over artist needs to have excellent vocal control, the ability to interpret scripts, and the willingness to continuously improve their craft.
Practice, training, and persistence are key factors in becoming a successful voice actor.
Is voice-over in demand?
Yes, voice-over work is in high demand across various industries.
From commercials and video games to audiobooks and animations, there are numerous opportunities for voice actors to showcase their talents.
With the rise of digital content creation, the demand for voice-over talent continues to grow.
Conclusion
Those are the best no-experience voice-over jobs worth taking a look at if you're a beginner to the industry.
There are numerous companies out there that offer opportunities for new talent to get paid for their work.
Remember to create a professional demo reel, hone your skills through practice, and leverage online platforms to find new opportunities.
With dedication, perseverance, and a little bit of luck, you can turn your passion for voice-over into a rewarding and lucrative career.
Interested in working as a voice-over artist?
Sign up for this FREE mini-course taught by a professional voice-over artist with huge success in the industry.
*Disclosure: I only recommend products I would use myself and all opinions expressed here are our own. This post may contain affiliate links that at no additional cost to you, I may earn a small commission.
Summary
Article Name
No Experience Voice Over Jobs: 30 Companies To Find Paid Work
Description
No Experience Voice Over Jobs: 30 Companies To Find Paid Work
Author
Publisher Name
Publisher Logo