Last Updated on September 4, 2023 by Katie
Do you love all things beauty? Then this list of beauty side hustles is for you.
Maybe you already work in the beauty industry. Or maybe it's just a part-time hobby for you. Either way, there are many ways to make extra cash with your knowledge in this industry.
Beauty is big business! Many people scroll through social media looking for inspiration and the next 'wonder' product that'll help them look amazing.
You can be that person who helps others with their beauty woes. And I'm going to show you many different ways to try today.
Read on to learn how to make $2000 fast, in the world of beauty.
Overview of the Best Beauty Side Hustles to Make $2,000/Month
Beauty Shopify Store
Make Beauty Baskets for Etsy
BeautyCounter Consultant
Beauty YouTube Channel
Teach Beauty Classes on Udemy
Start a Beauty Blog
Specialist Beauty Writer
Remote Beauty Consultant
Affiliate for Beauty Products
Freelance Makeup Artist
Instagram Beauty Influencer
Mobile Hairdresser
Sell Manicures and Pedicures
---
Want to Make Extra Money Right Now?
Acorns: Get a free$10 just for signing up and start saving for your future. Your spare change is invested for you by experts. No investment knowledge is required! Join Acorns Now.
Survey Junkie: Earn easy money by taking surveys and giving your opinion on new products. Make up to $3 per survey and cash out quickly. Join Survey Junkie now.
---
13 Beauty Side Hustles to Make $2,000/Month
If you'd love to make money in the beauty industry, take a look below for the best beauty side hustles proven to make money.
And remember, what starts as a side job, could turn into a full-time, lucrative career with a little time.
1. Beauty Shopify Store
Anyone can set up a Shopify store and start selling for just $9 a month. No need to rent an expensive property on the ground.
Shopify makes it easy to sell your own products or dropship products from wholesalers such as AliExpress. This option is so simple because the delivery is taken care of.
Just list the products you want to sell on your store and when someone buys, the order gets triggered and sent to the customer.
Natural, organic beauty products are big business. It's amazing how many beauty products we use have harmful chemicals in. If you know of a beauty product that is good for the skin and has decent branding, this could be your ticket to $2,000 per month.
Check out these Shopify beauty store success stories for inspiration.
2. Make Beauty Baskets for Etsy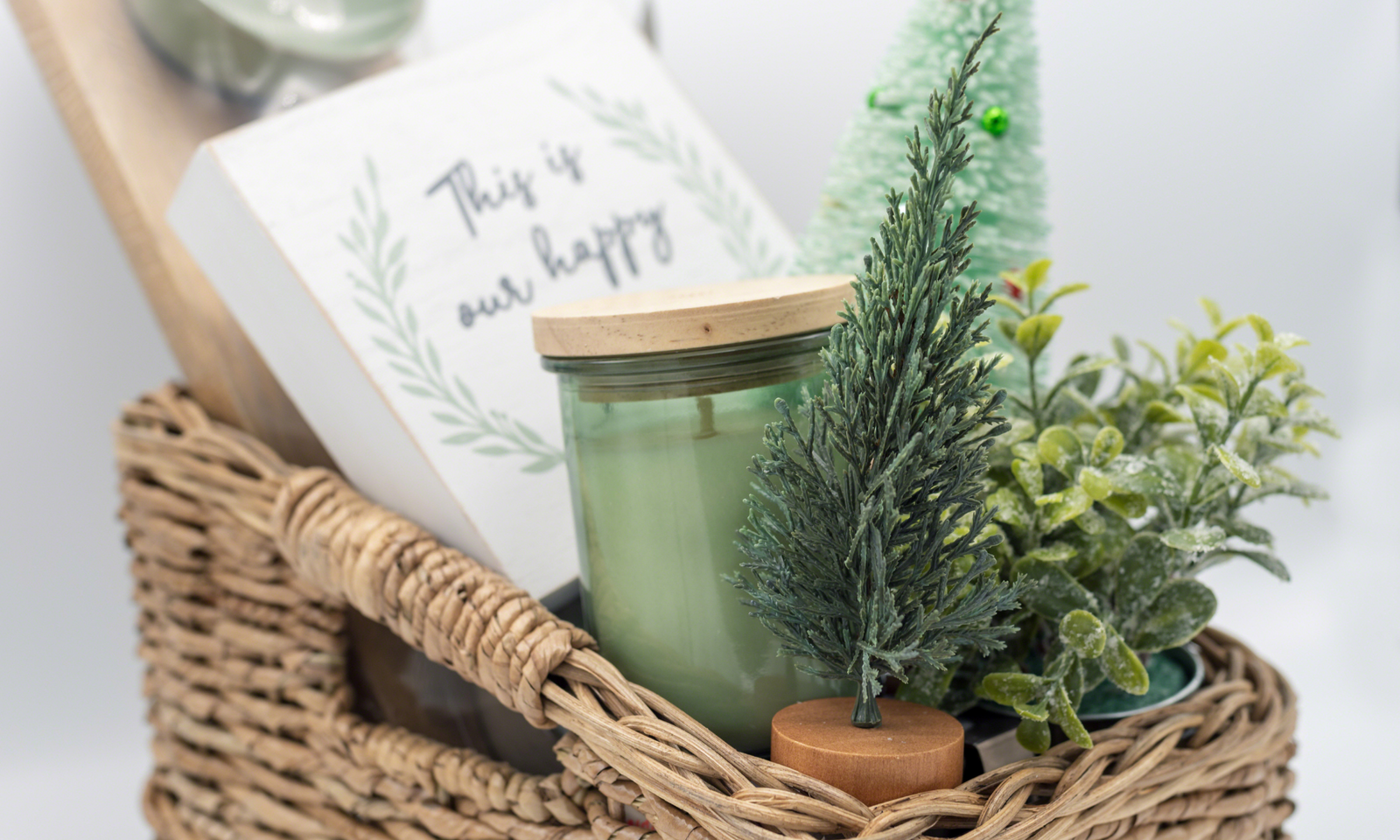 Approximately $10.28 billion in sales went through Etsy in 2020. And with 81.9 million active buyers, there's enough for everyone to make some cash.
Beauty gifts and crafts are some of the most popular niches on Etsy. If you love beauty, you could make and sell beauty gift baskets. Some popular ideas are:
Sustainable eco-friendly spa gift box
Hug in a box self-care package
Winter pamper set
Mystery makeup and beauty box
Ultimate relaxation kit
Makeup hampers
There are literally so many options for selling beauty gifts on Etsy. You will be charged a listing fee of $0.20 for each item in your store and Etsy charges 5% transaction fee on the selling price.
---
Related read:
---
3. BeautyCounter Consultant
BeautyCounter is a direct-to-consumer company that sells cosmetic and skincare products.
What makes BeautyCounter a standout company is the way they've banned more than 1500 unsafe ingredients, yet their products perform just as well as many major brands. BeautyCounter allows anyone to join them earning money on product sales.
As a BeautyCounter consultant, you can work as much or as little as you want. To get started you need to invest $50 on the digital kit which gets you a website, access to the selling tools and the customised training platform.
Then you can start promoting online and schedule one on one consultations with anyone you think may be interested. You'll make 35% on all sales credited to you.
Learn more about BeautyCounter here.
4. Beauty YouTube Channel
The most notable beauty youtubers have millions of followers! With this many fans, these guys most likely have lucrative deals with big beauty brands.
But, don't think you can't make any money with a small number of followers. Even with a few thousand, you can make money as an affiliate for products that you use in tutorials.
What is your beauty strength? Are you great at hairstyles, putting on makeup or making your skin glow?
Whatever you're good at, you can help others get the same results with beauty tutorials. Once you have enough followers, make more money with YouTube ads and affiliate partnerships.
Take a look at these top 10 YouTube beauty gurus for inspiration.
5. Teach Beauty Classes on Udemy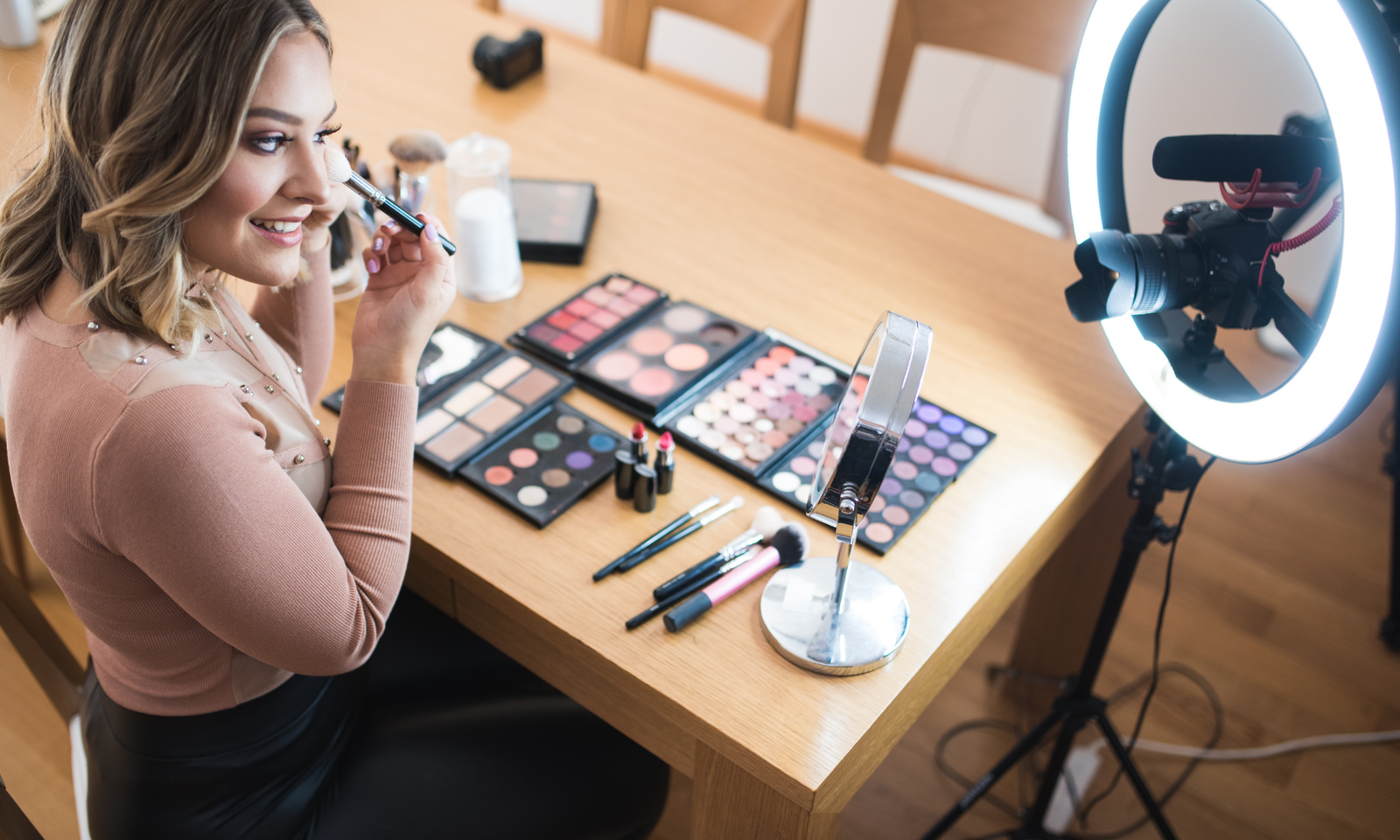 Many people struggle to put on makeup and creating up-styles that suit them. If you excel at these things, you can teach others how-to, with your own beauty classes on Udemy.
Udemy makes it simple for anyone to create tutorials and make money.
You can decide on the price for your classes, but most sell from $10 up to $199 depending on how in-depth the content is.
Follow these tips to create an Udemy beauty class that sells:
Set your main goal for the class
Write an engaging script that is broken up into short videos
Find a quiet space with attractive background for filming
Ensure your lighting, sound and video quality is high
Promote your class across social media
---
Relate read:
---
6. Start a Beauty Blog
Still looking for beauty side hustles? Then starting a blog is another way to share your knowledge with the world.
Blogging is a lucrative side hustle that could become a full-time career once you get enough readers. Start your blog for just a few dollars a month on Siteground.
If you're not ready to invest yet, start for free with platforms such as Medium or Wix.
It's recommended to write content around one beauty niche and become known for that. If your content is broad, you'll be competing with a lot more people. Ideas could be organic products, skincare or makeup for over 40s.
Popular beauty blog ideas include:
Budget-friendly makeup choices
Best makeup picks for travelling
Celebrity inspired makeup ideas
Morning and evening skincare routines
Top perfume and makeup ideas for moms
The beauty blog post ideas go on!
Take a look at these 17 incredible beauty blogs for inspiration.
7. Freelance Beauty Writer
If you have knowledge of the beauty industry and decent writing skills, you can become a beauty writer.
Some writing gigs may ask for a bachelor's degree, but most will prefer you to have some sort of experience or qualification in the industry.
It also helps if you have a writing portfolio put together. This shows off the writing experience you have and tells potential employers what you can do.
To get experience, apply for guest posts on popular beauty publications. This means you write for free, but you'll get a link back to your own blog and social media accounts which build your credibility.
Once you feel confident, check out these best freelance writing websites to apply for paid work.
---
Further reading:
---
8. Beauty Consultant
Celebrities and the wealthy elite don't generally look fabulous because they're stylish. They employ beauty consultants and stylists to do the hard work for them.
If you excel in glamorous makeup, hair or styling, you can offer your services for big bucks. This is a lucrative beauty side hustle that could turn into a full-time career once you build up the connections.
As a beauty consultant, you can help people choose the makeup that suits them, haircuts, clothes and accessories that bring out their best features.
Start by building a social media following to show what you can do, then reach out to people who may need your help.
Check out these beauty consultant jobs available on LinkedIn you could apply to.
9. Affiliate for Beauty Products
If you work in the beauty industry and already have an audience on social media, you can make money as a beauty affiliate.
Billions of dollars worth of beauty products are sold online each year. If you could get just a tiny piece of that, you'll make $2,000 or more each month.
Some affiliate programs will only approve you if you have a blog.
Others are fine with you promoting on YouTube or another social media account. You'll be asked how you plan to promote when applying to each affiliate program.
When selecting beauty affiliate programs, make sure to check the cookie length and payout for each.
Check out these general makeup and beauty affiliate programs:
10. Freelance Makeup Artist
Do you have a knack for turning tired eyes into 'come here' eyes? If you're an expert with makeup brushes, this is one of the best beauty side hustles for you.
Brides to be, prom attendees, party goers and actors all need skilled makeup artists. You could earn upwards of $100 an hour once you're established.
To increase your income, offer extra services such as hair styling or nail art.
Start posting what you can do on your social media accounts. Instagram is perfect for makeup artists as it's a very visual platform.
To get your first few clients, offer to do their makeup for free in turn for a shout out on social media. This helps to get you known and before long, you'll have messages asking when you can do their makeup!
Check out these freelance makeup artists you need to be following on Instagram.
11. Instagram Beauty Influencer
This is one of the top beauty side hustles that leads on nicely from being a makeup artist. If you're already established in the industry, this is an easy progression.
Instagram beauty influencers have large followings and post daily tips, inspiration and tutorials. They usually work with certain brands, where they do paid promotional posts.
As a new Instagram influencer with 5K+ followers you may be able to earn $100+ per post. But, some established influencers command tens of thousands per post!
The highest Instagram beauty influencers include:
Huda Kattan $165, 402 per post
Bretman Rock $74,620 per post
Maria Maria $72, 873 per post
Nikkie Tutorials $55,579 per post
Check out these best influencer sites to start making money as an influencer.
12. Mobile Hairdresser
If you love styling your own hair, chances are you'd be good at styling other people.
Freelance hair stylists earn anywhere from $500+ a week working evenings and weekends. So you can see this is one of the best beauty side hustles to make $2,000 or more a month.
Beauty gigs can be fitted in around a day job you have. To get started you'll need to get your own styling tools and reach out to people in your area.
Start by styling friends and family, then word of mouth will take over after you get good reviews.
According to statistics, the haircare industry is set to grow to $102 billion dollars in the US by 2024. Meaning, there's never been a better time to start your hair styling hustle!
13. Sell Manicures and Pedicures
Every girl loves to have beautiful nails. But, it can be hard to keep up with the trimming and painting yourself.
Selling manicures and pedicures is big business and is only set to keep on rising. Nail art is another popular service. If you love making your own nails beautiful, why not cash in and help others.
You could set up at home or start working part time at a local nail art salon. Many take on freelance nail technicians, so you can work the hours that suit you.
Manicure prices range from $25 up to $200 for nail beauty packages.
Check out these best nail art channels on YouTube for inspiration.
Beauty Side Hustles if You're Already in the Industry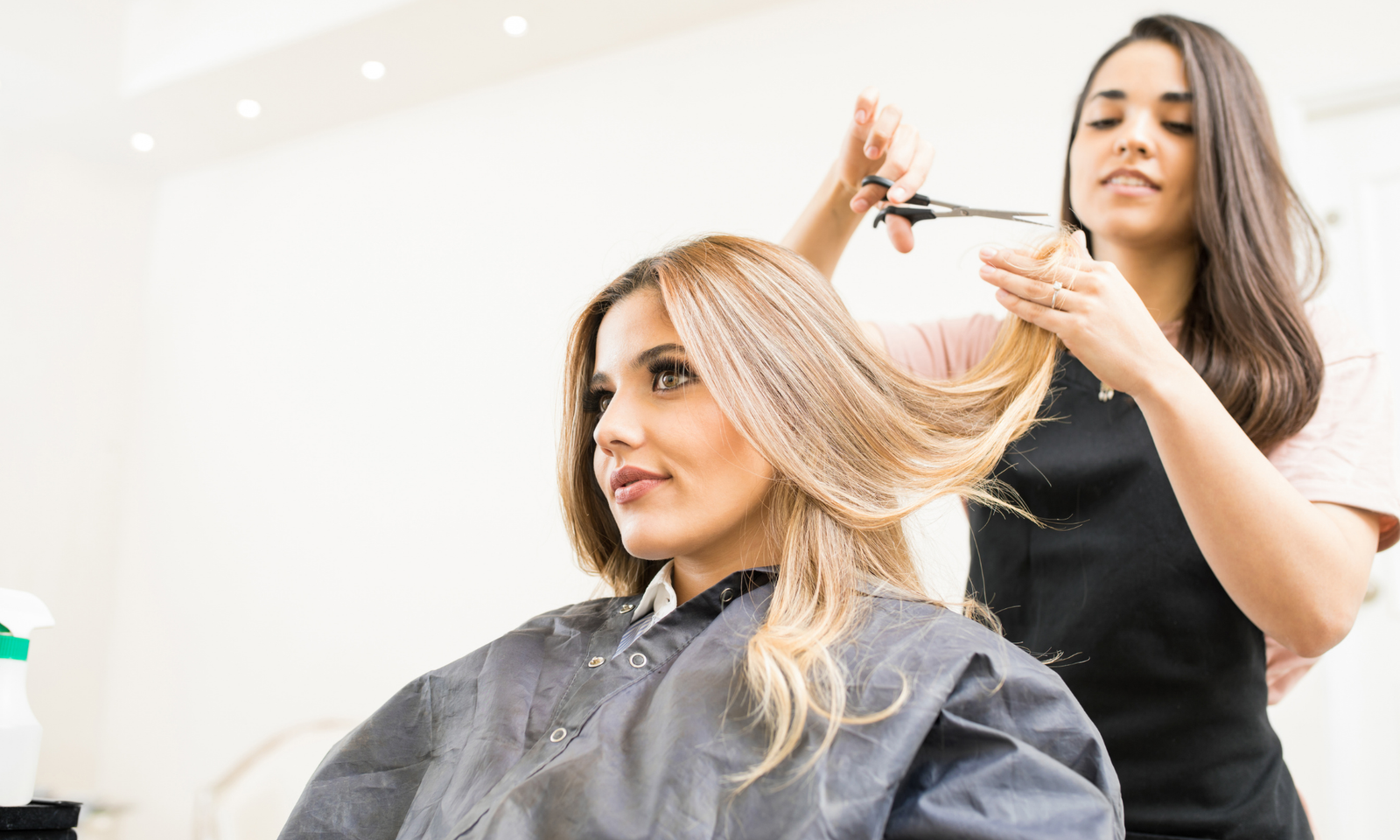 The above beauty hustles can be performed by anyone with some experience in the industry. If you have more in-depth knowledge, you can branch out and train to perform other treatments which increases your monthly income.
These include:
Waxing
Tanning
Hair extensions
Dermal fillers
Laser hair removal
Eyebrow design
Semi-permanent makeup
Many beauty therapists offer multiple services. It does take time and money to train up in these areas.
But, in the long run, you'll make your money back plus thousands more each month once you're established.
Beauty Side Hustles FAQs
Is beauty a good career?
Yes! The beauty industry is set for exponential growth over the next 5 years. The demand for talented beauty therapists is going to increase.
And with so many opportunities to sell online, the amount you can earn is huge. If you enjoy beauty, get credited skills and build your beauty business offline and online.
What are the benefits of being a beautician?
There are many benefits of beautician work and the beauty side hustles mentioned. These include:
Flexible work schedule
Set your own rates
Earn money offline and online
Strong job security
A varied career where you can offer multiple treatments
Job satisfaction knowing you help others look their best
What skills do you need to work in beauty?
You'll need the right skills to perform each beauty treatment. The beauty industry thrives on referrals so you need to be good at what you do to get repeat customers.
General skills beauty therapists need include:
Incredible customer service
A keen eye for what works for different clients
An understanding and sensitivity towards clients' needs
Thorough attention to detail
The ability to work with your hands and stand for long periods
How much does a beauty therapist earn per hour?
Beauty therapists earn from $23 up to $100 or more an hour, depending on the type of treatment.
Of course, this can increase if you work with celebrities or high net worth individuals.
What's a beauty influencer?
Beauty influencers are also known as 'beauty vloggers', 'beauty gurus' or 'beautubers' if they specifically work on YouTube.
These people create posts, videos and tutorials about beauty, fashion, styling, nail art, cosmetics and other beauty-related topics.
How much do beauty influencers charge?
The amount earned depends on how many followers the influencer has. A rough guide is:
10k – 100k followers $100 – $500 rate per post/video
100k – 500k followers $500 – $5,000 rate per post/video
500k – 1 million followers $5,000 – $10,000 rate per post/video
1 million or more followers $10,000+ rate per post/video
Final Thoughts on Beauty Side Hustles
You may be looking through these beauty side hustles as a way to earn extra cash. But after some time, beauty may become a full-time, rewarding career.
Helping people look and feel great is a job worth doing. And with so many opportunities to increase your beauty income online these days, what you earn is hugely scalable.
Do you currently work in beauty?
Let me know in the comments if you've tried any of the side hustles mentioned above.
*Disclosure: I only recommend products I would use myself and all opinions expressed here are our own. This post may contain affiliate links that at no additional cost to you, I may earn a small commission.
Summary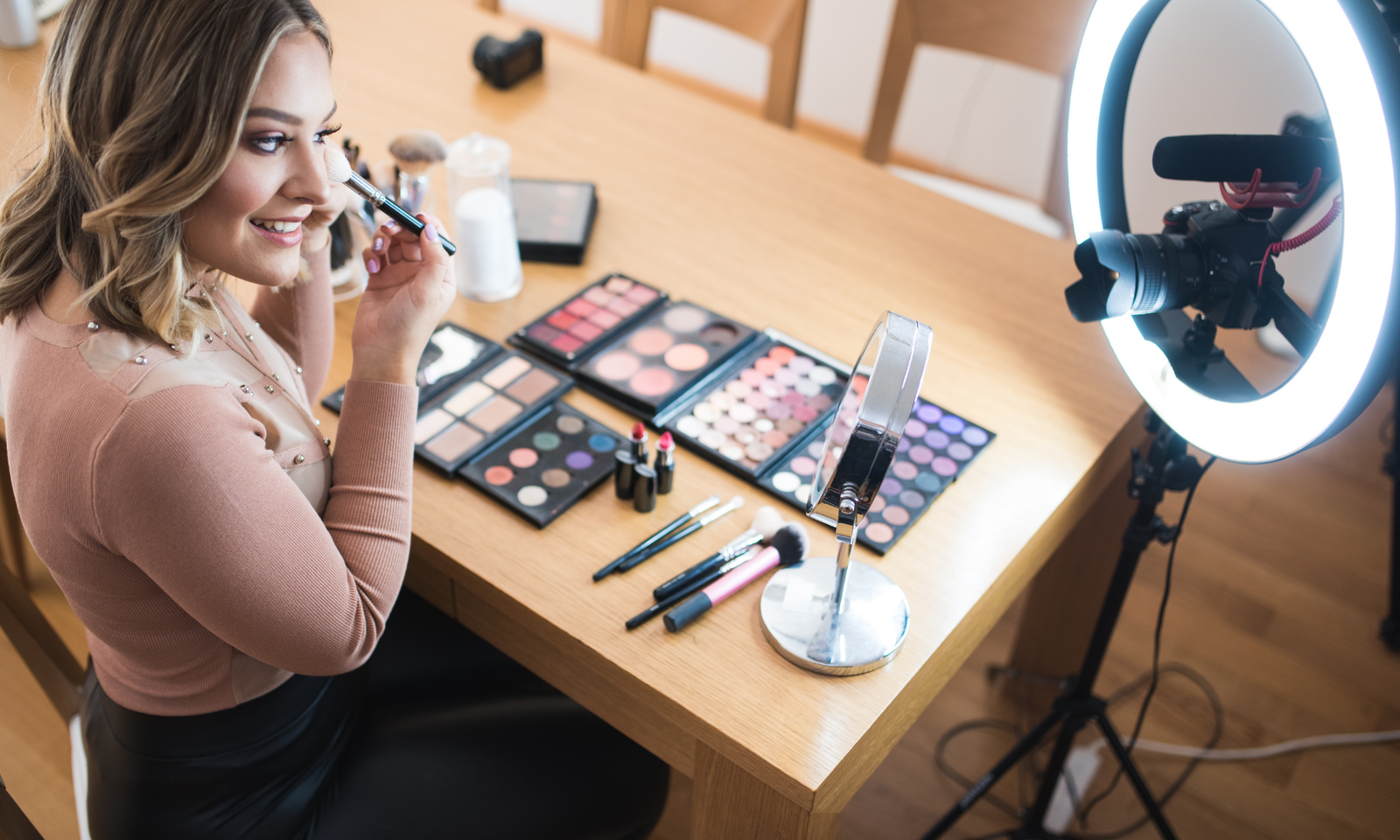 Article Name
13 Beauty Side Hustles to Make $2,000/Month in Your Spare Time
Description
13 beauty side hustles to make $2,000/month in your spare time. Perfect for beauty therapists or those you have a keen interest in beauty.
Author
Publisher Name
Publisher Logo