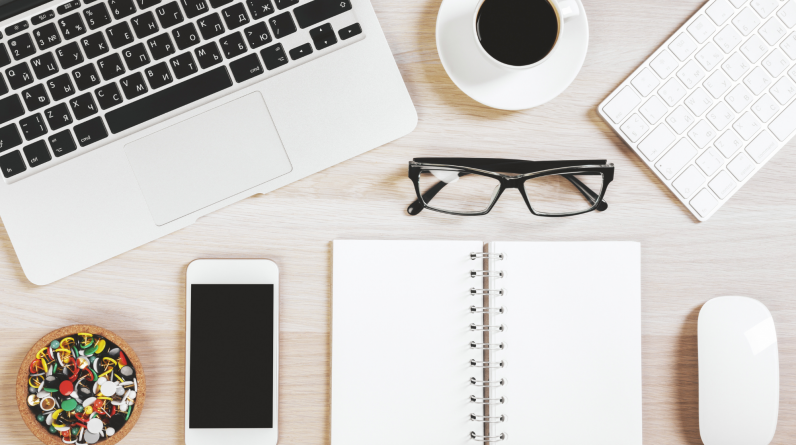 You may have googled the 'best proofreading jobs online no experience' and landed on this page. I did when I first started investigating proofreading to see if you could actually get work, even as a beginner.
What I found was pleasantly surprising and I'm going to share it all with you today.
There are actually many places to get proofreading work that take on people with little experience.
With the rise of online content, people writing their own books and businesses having an online presence, the demand for proofreaders is continually rising.
Maybe you work at home already and are looking for an extra side hustle? Or you might be looking for a new change of career?
Either way, proofreading is a top way to make money online and be location-independent.
55 Best Proofreading Jobs Online No Experience
Clickworker
Get Editing Jobs
Proofreading Services
Proofreading Pal
Lionbridge
Reedsy
Edit Fast
Quality Proofreading
Writing Jobz
Upwork
Gramlee
Sibia
Wordvice
Words R U
Kibin
Cactus Communications
Polished Paper
Resume Edge
Jobs for Editors
Scribbr
Proofreading.org
Proofread Now
Edit 911
Edit My English
Lifetips
Keep reading below for more proofreading jobs online no experience.
Best Proofreading Jobs Online No Experience Needed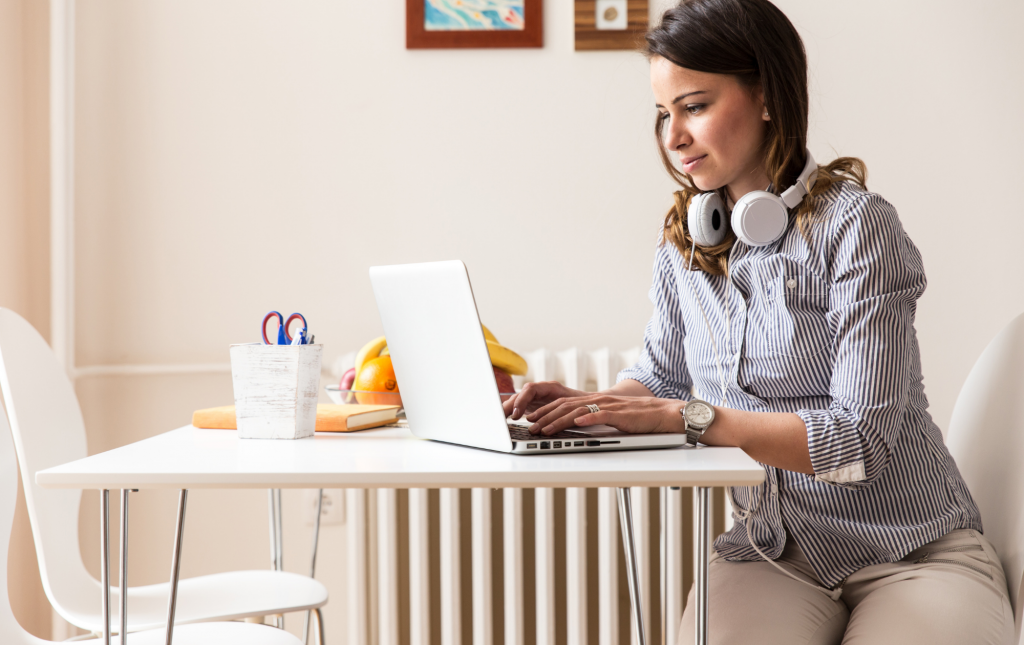 Now we're going to look at the best proofreading jobs online that don't require experience. To demand a higher rate as a proofreader, set yourself up a professional profile on LinkedIn and even set up a website.
This shows you really mean business and will put you ahead of others. Also, think about niching down and offering proofreading services for one demographic like medical, marketing, finance, fiction books or another area you have expertise in.
Clickworker is a crowd-sourced platform that offers a variation of online work including proofreading jobs. Many companies post work that needs to be done on Clickworker which you can pick and choose.
To get started on Clickworker, you must register and fill out a few questions about your skills, the languages you speak and where you live.
Next, you must head to the assessments section and take tests to show you have the required skills. To qualify for proofreading work, you must first take on a few text creation jobs. If you do these well, you can move on and take their proofreading test.
Clickworker offers some of the best proofreading jobs online, no experience needed. But be aware that work may be sporadic.
Get Editing Jobs is a freelancer platform offering a range of proofreading, editing and writing jobs.
Sign up for their free email alert to know when new proofreader jobs are posted. You can even polish your editing skills in the 'resources' section where you'll find a huge amount of content from experts in the field.
You can create a free job seekers account and upload your resume to show prospective employers.
Proofreading Services is a top platform to get well-paid proofreading and editing work. You don't need any formal education, just the ability to pass their 20-minute proofreading test.
Just click on the 'apply to be a proofreader' button and do your best to pass. You'll be asked a series of questions about grammar and spelling and then have to write a short essay.
Pay is $19 — $46 per hour, depending on your turnaround time and you can work flexible hours. They also take on workers for transcription, tutoring and resume writing roles.
According to Proofreading Pal, their editors and proofreaders earn from $500 – $3,000 per month. But to be accepted, you'll need to have a graduate degree or have some type of editing or proofreading experience.
Proofreading Pal uses two proofreaders to edit every document. This is great for you in the beginning, as you'll get feedback on your work giving you an opportunity to fine tune your skills.
To be accepted, sign up through their career opportunity page filling out your details, qualifications and any experience.
Lionbridge is a crowd working platform offering a range of freelance gigs like proofreading, search engine evaluation, translation, writing and more.
All you have to do is register, answer a few questions about your skills, complete an evaluation and then you'll be contacted when work is available.
Reedsy makes it easy to connect with authors and get proofreading work. Just sign up on the platform, fill out your portfolio and if accepted, you'll be shown to prospective employers.
Reedsy uses data science to match you with clients that are likely to be a good fit. This is hugely helpful, cutting down the time you have to scroll through thousands of job listings.
What makes it even easier is; on the Reedsy platform, clients only request quotes from 5 freelancers at a time which slashes the competition.
Edit Fast hires proofreaders, writers and editors who are looking for freelance work. To begin, you'll need to register, complete the resume builder, take an editing test, build your web page on their platform and fill out a non-disclosure agreement.
If accepted, your web page will go live and you'll be able to receive new project notifications. You will need a degree or some proofreading experience to be accepted with Edit Fast.
If you have experience in science, engineering and/or business management, you'll be able to get proofreading work with Quality Proofreading.
To be accepted, send an email with the subject line 'proofreading application' and describe why you'd be a great fit to work for them.
What I like about Writing Jobz is that you can search and apply for proofreading gigs depending on your experience level and time available.
Get started by filling out their form, a bit about your background and what your areas of interest are.
Once accepted, you can apply for a range of opportunities including academic proofreading, article proofreading and book proofreading. They also have a large variety of writing jobs on offer including sports writing, essay writing, ghostwriting, grant writing and more.
Upwork is a place where you can build your own freelance proofreading business. It's a well-established platform with a huge amount of traffic and therefore customers.
It's easy to get started on Upwork, just sign up, fill out your profile with details of your proofreading experience and then start browsing through the work available.
You can set your own rates and send proposals to proofreading jobs that take your fancy.
As a beginner, expect to work for around $12 an hour and with more experience, up to $30+ per hour. Once you start completing assignments and get feedback, you can put your rates up and earn more.
Gramlee is always on the lookout for new talent and is one of the best places to find proofreading jobs online no experience.
They take on editors as contractors and once you've been accepted into the team you can determine your availability.
If you're interested to work for Gramle, start by filling out their employment application form. Be patient after sending your form in as they receive hundreds a week.
Pay ranges from $10 – $20 an hour, depending on how many corrections you have to make and what type of editing service was given.
Sibia offers editing and proofreading services such as ESL editing, journal article editing, thesis editing, essay editing, academic editing, book editing and business editing.
Because of the high level of proofreading and editing required, they only take on native English speakers with experience and college backgrounds.
They're currently not hiring right now, but keep your eye open for when they do.
Wordvice offer a range of proofreading and editing services in the academic, admissions, business, book and screenplay niches.
They are one of the fastest growing academic editing companies in the world, but still keep an intimate connection with their workers. Their editors live and work all over the world and are free to choose a scehdule that works for them.
To get accepted as a Wordvice proofreader, you'll need a degree, editing experience and the willingness to learn and take on feedback.
They're currently hiring for multiple positions such as:
Freelance editor
Freelance translator
Research expert content writer
Educational video instructor
Seminar and workshop lecturer
Sales managers for China and Japan
WordsRU offers a range of editing and proofreading services for academics, authors and businesses.
They offer edits in US, UK, Canadian and Australian English. To work with WordsRU you'll need to hold a master's degree, a PHD or have equivalent professional experience.
You'll also be required to:
Have at least 2 years of experience proofreading or editing
Be proficient in MS Word and the tracked change feature
Have experience in efficient document management
Be familiar with formatting styles, business documentation and/or manuscripts and web content styles
Editors are accepted from any country but will be expected to work weekends.
Kibin is currently hiring editors and particularly encourages editors to apply who live outside  international timezones, like the US and Canada or that have overnight ability.
Kibin focuses on essay and thesis editing and aims to help students to be better writers. The platform gives 24/7 access to editors and has a library of over 500,000 essay examples for eager student eyes to peruse.
To apply as a Kibin editor you need to:
Sign up for a Kibin editor account
Prove your grammar and style skills with a timed pre-test
If you pass the test, you'll be asked a bit more about yourself
If you're deemed a good fit, you'll be asked to complete a final test sample edit
You can gain access to available editing work
Cactus has a range of remote job opportunities including freelance academic editing, translation, design, medical writing, customer service and more.
They take on workers from all over the world and have a great reputation for having an open and inclusive work culture. Cactus even ranked number 18 among the top 100 companies for remote jobs in 2022.
To work as an editor for Cactus, hit the 'current openings' tab and apply to be a freelance editor. You will need native-level English, a PHD or master's degree and a high level of computer literacy.
Polished Paper offers first-class editing and proofreading services for essays, businesses documents, dissertations, journal articles, personal statements, resumes, novels and more.
They hire contract editors from all over the world who can pick and choose the assignments they wish to complete.
To be excepted, you must have a native command of English, be familiar with academic styles and have the latest version of Microsoft Word, Powerpoint and Adobe PDF editing software.
The application process contains a two-part editing test and you'll need to show an up to date resume.
18. Resume Edge
Resume Edge is a professional resume writing and editing service.
They work in a range of industries, but specialize in the executive, IT, nursing, engineering, military to civilian and federal spaces.
If you fancy writing and editing resumes, send them an email via their contact form.
Jobs for editors is currently hiring editors, proofreaders, translators, writers and copywriters.
To get registered and start receiving work you need to:
Submit your resume
Speak with a recruiter
Pass a short online Skype interview
Complete an English test and edit a 2-page sample
Complete the in-house educational course
Register a profile on the platform
Editors and proofreaders receive a percentage of the price paid for each order (5 – 50 %). Monthly bonuses are paid according to the quality and quantity of completed orders.
Scribbr is currently hiring editors and proofreaders who speak English, French, German and Dutch.
The platform aims to help students graduate with professional proofreading services, a plagiarism checker, a reference generator and an extensive knowledge base.
As a Scribbr proofreader, you'll be polishing up essays and dissertations and answering questions about academic writing.
To start editing for Scribbr, you'll need to take the language quiz, fill out an application form and complete tasks in the Scribbr academy.
Cambridge Proofreading takes on experienced editors from around the world.
They claim to have 300+ editors working for them and have edited over 201,000 documents! Work is flexible and you retain control over your schedule, working the hours that suit you.
The majority of their clients are students or academics, so they prefer their editors to have a bachelor's degree, and:
Be a native English speaker
Have prior editing experience
Have stable internet and the ability to meet deadlines
Average pay is $20 – $25 per hour, paid twice monthly.
To become a part of the team you'll need to take a Cambridge grammar quiz, fill out an application form and edit a short trail document of 750 words.
Proofread Now offers 24/7 proofreading and editing service for businesses. The types of documents they work on include:
Emails
Websites
Research papers
Legal briefs
Advertisements
Marketing brochures
Sales proposals
Medical letters
Many other business documents
The main services the company offers are clarity proofreading, style copy editing and translation.
To work for Proofread Now, you'll need a minimum of five years of experience and be expected to pass editing tests. You'll also need reliable internet, Microsoft Word and Adobe Acrobat Professional.
Edit 911 claims to have edited over 100,000 documents since their founding in 1999. All their editors are native English speakers and have a PhD or a professional equivalent.
The type of editing and proofreading services they offer includes book editing, business document proofreading, essay and dissertation editing, article editing and proofreading and scientific editing.
Some of their big clients include Toyota, DHL, Unicef, University of London and many more.
To join their freelance editing team, check you meet their minimum requirements and send your resume plus a sample of your writing.
If you're looking for proofreading jobs online no experience, Edit My English is worth checking out. This company offers proofreading and editing services for students and professionals and claim to have edited over 125 million words since 2004.
The main services they offer include:
Academic editing
Business editing
Author editing
College admissions essay editing
Translation services
While they do hire editors and proofreaders from all over the world, you will need to be a US citizen and have a degree from a US university.
The compensation rate depends on the number of pages edited and you'll receive 60% of the client payment. To be considered for paid work, fill out their application form and upload your resume.
Lifetips is a platform offering 120,000+ tips, 50+ books and 300+ weekly podcasts. Alongside this, they offer writing services for business clients to help drive traffic and engage readers.
To help with content production, they need editorial staff to help develop content strategies and edit the content sent in by their freelance writers.
This is a full-time role with a salary and full medical benefits included.
To apply, fill out your contact information and upload your resume. A team member will respond to you within a week if you're successful.
Find Beginner Proofreading Jobs Online Via Job Boards
Another easy way for new proofreaders to find work is on job boards. Some ask you to create a profile and others allow you to scroll through available jobs and apply to the ones that fit your experience and skill level.
Some proofreading jobs on job boards will be remote, while others may require you to work in-house. You can filter options in the search bar by typing in "remote".
Check out these job boards for proofreading jobs online no experience:
Flex Jobs
Remote.co
Virtual Vocations
Indeed
LinkedIn
Media Bistro
Simply Hired
Glassdoor
Monster
Zip Recruiter
Jooble
Wow Jobs
Career Jet
Jobilico
The Write Jobs
Writing Jobz
We Work Remotely
Find Beginner Proofreading Jobs Online Via Freelance Platforms
Freelancer platforms are a popular way for beginners to find entry-level proofreading work. These websites have a massive client base, which often means you'll have clients come to you.
To get noticed, you'll need to create a clear profile detailing what you do, any experience and why someone should choose you over the rest.
Some popular freelancer platforms worth setting up a profile on include:
Guru
Fiverr
Toptal
Upwork
Freelancer
Cloud Peeps
Truelancer
PeoplePerHour
Find Beginner Proofreading Work Via a Publishing House
While many large publishing houses only take on proofreaders with experience, you can often get your foot in the door with an internship.
Another idea is to scout out smaller publishing houses that may be willing to give you a chance as a beginner proofreader. Always do your research to find out the companies hiring requirements.
Here are a few publishing houses worth applying for:
Macmillan
Harper Collins
Simon and Schuster
Hachette Book Group
Penguin Random House
FAQs
Proofreading Jobs Online No Experience
What Does a Proofreader Do?
Proofreaders check and edit written documents like books, articles and website text. They provide the final quality check before the text is published and viewed by the public.
As a proofreader you're responsible for fixing grammar or spelling mistakes, ensuring the text flows and that it follows any company style guide.
What Skills Do I Need to Be a Proofreader?
To be a successful proofreader, you need to have a strong grasp of grammar, spelling, punctuation, syntax and formatting. You are the last eye on a piece of text before it goes out and you need to ensure it reads perfectly and is error-free.
It helps if you are detail-oriented, able to focus on the same task for extended periods without distraction and you have a decent level of computer proficiency.
How Much Money Do Proofreaders Make?
According to Indeed, the average salary of a proofreader in the UK is £23,219 per year.
This will of course depend on your experience and who you are working. As a beginner, you may have to take on lower-paying gigs to build proficiency.
Proofreading Jobs Online No Experience – Conclusion
Proofreading is a great job to make money from home part-time or full-time. If you love to read and write, this could be a perfect job for you.
If you're not sure if it's right for you yet, try taking these free tests online;
And if you feel your spelling and grammar is not good enough, there are plenty of free tools to help you when starting out. These include;
But the best way to become a great proofreader is just get started.
The more you practice the better you'll become, opening you up to more work.
Have you tried getting work as a proofreader? What was your experience? Let me know in the comments…
---
Further reading:
---
*Disclosure: I only recommend products I would use myself and all opinions expressed here are our own. This post may contain affiliate links that at no additional cost to you, I may earn a small commission.
Summary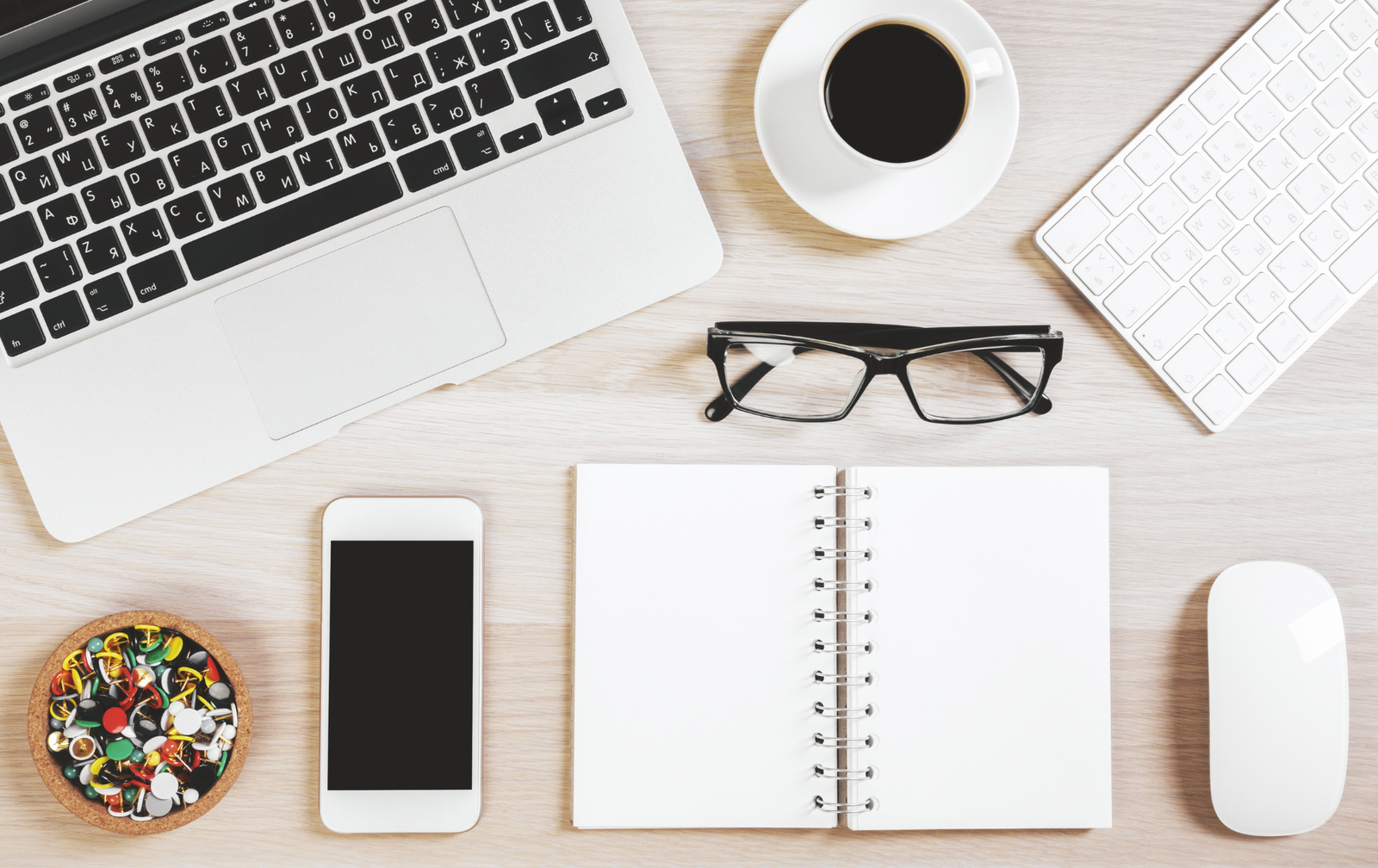 Article Name
55 Proofreading Jobs Online No Experience Needed
Description
55 proofreading jobs that take on people with no experience.
Author
Publisher Name
Publisher Logo