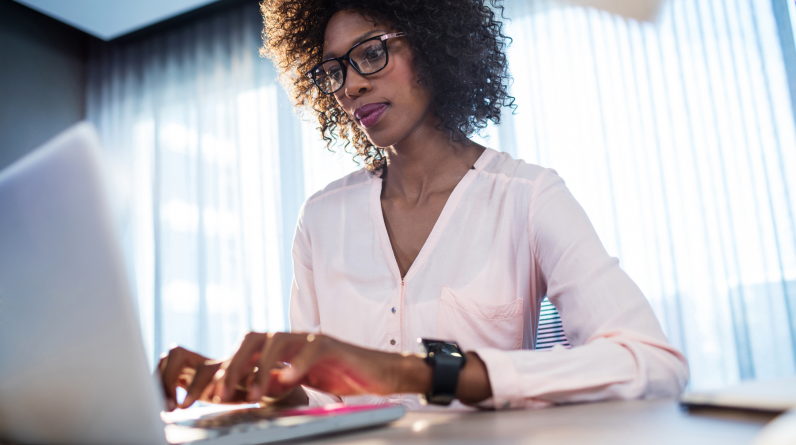 Last Updated on October 25, 2022 by Katie
Are you looking for typing jobs from home that are easy to get into?
Luckily, there are many ways to make money from your keyboard, even as a beginner.
If you have a laptop, fast Wi-Fi and decent level typing skills, this article shows you where to find the best-paid typing jobs.
Even if you're not that great at typing yet, there are many places to improve your skills for free.
Making money typing can be a side hustle gig or become a full-time career when you have the experience. Some platforms will let you choose your hours and work as little or as much as you want.
And that is one of the biggest pros of typing work, you can have location freedom and manage your work time in a way that suits you.
Work early in the morning, late in the evening or in the middle of the night – it's up to you. And you can even earn money from a coffee shop or while travelling the world.
So now you know the benefits, let's find out which kind of typing work is available to beginners and where to find it.
---
Want to Make Extra Money Right Now?
---
Legitimate Typing Jobs from Home for Beginners
1. Transcription Jobs
Transcriptionists listen to audio recordings and type out what they hear. Having good listening skills is essential, because you may be listening to accents, complicated paragraphs and even conversations with background noise.
Good typing skills and a grasp of grammar and spelling is required. Mistakes won't be tolerated and your typing needs to be error-free.
Many transcription companies will take on beginners, but you'll have to pass a test to be accepted.
Medical and legal transcription generally wants experience and even certification from its successful candidates. But these fields will pay more, so if you see this as a career, taking the time to get certified will help.
How Much Do Transcriptionists Make?
Transcription companies that take on beginners do not pay the highest rate. But the work is simple and you have to see it as a training ground to get the experience you need.
And most companies pay by the audio hour that you transcribe. So increase your typing speed and you can increase your income.
According to Indeed, the average salary of a transcriptionist is £20,605 per year. Consider training to be a legal or medical transcriptionist to get higher paid work.
Best Transcription Companies for Beginners
Rev.com
TranscribeMe
AccuTran Global
Further reading:
2. Data Entry Work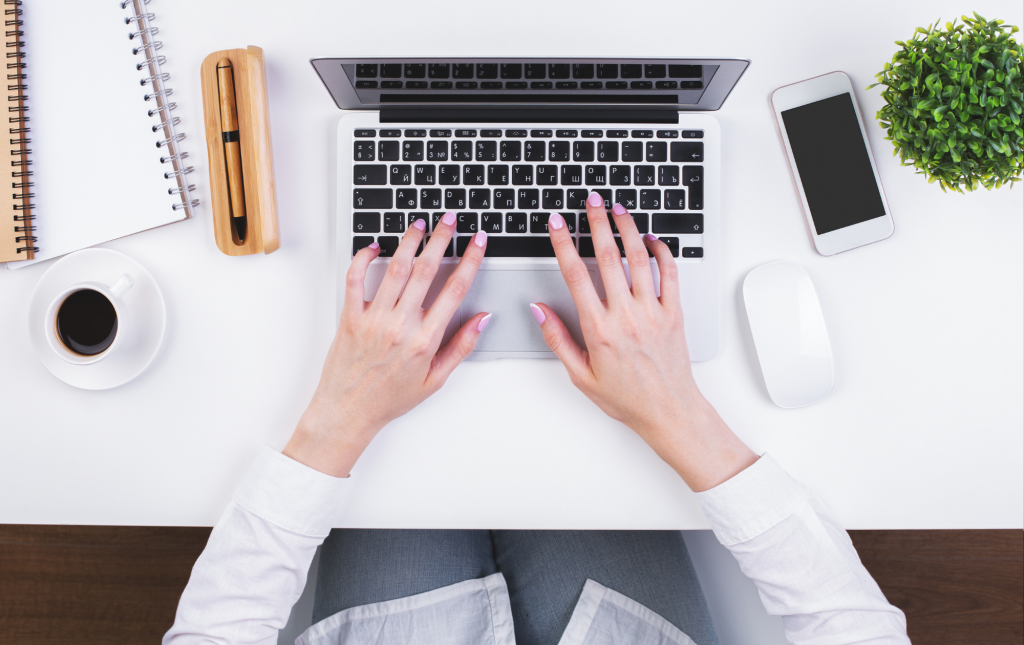 One of the easiest typing jobs from home, data entry is a top remote job for a beginner. All you need is a laptop, good Wi-Fi and the ability to concentrate on repetitive tasks.
Some jobs you may be asked to do as a data entry worker are filling out spreadsheets, editing data and researching information. You may be asked to do more specialist tasks but will get training for this, if you work for a good company.
Higher-level data entry work includes editing court reports and medical coding. To get these types of jobs, you'll have to complete specialised training and get certification.
How Much Do Data Entry Workers Make?
The average salary for data entry workers according to Total Jobs is £21,000 per year. Because of the low skill level, data entry work isn't the highest-paid remote gig.
Make yourself stand out by investing in extra training. You can also specialise in a certain field like medical data entry, to secure higher paid work
Best Data Entry Companies for Beginners?
SigTrack
Amazon Mechanical Turk
AccuTran Global
Read: 20 Best Data Entry Sites for Beginners Hiring Today 2022
3. Virtual Assistant
Virtual assistants support large companies and solopreneurs with the day to day running of their businesses. Work you may be assigned includes booking appointments, email opening and inbox management, social media marketing, answering customer questions, answering the phone, data entry, research and much more.
The good thing about virtual assistant work is you'll get a variety of tasks which keeps it interesting. You can even specialise in certain areas which may get you an increased pay rate.
Virtual assistant work can be done from anywhere, but you'll usually need quiet if you're making and receiving calls.
The company you work for may also need you online at certain times to perform tasks.
How Much Do Virtual Assistants Make?
According to Glassdoor, the average base pay for a virtual assistant is £27,223 a year. This will depend on who you work for and what tasks you are able to complete.
To increase your earnings, try branching out as a freelance virtual assistant (VA). When you search for your own clients, you can set your own hourly rate which can be a lot higher than what you'd get through a VA platform that takes a cut.
Best Virtual Assistant Companies for Beginners?
Vicky Virtual
Fancy Hands
BELAY
Read: Legitimate Virtual Assistant Jobs Hiring Today ($3,000 – $5,000/Month)
4. Captioning Work
Captioning requires you to transcribe an audio file and turn it into a caption on screen, for those hard of hearing or who watch with the sound off.
The two types of captioning work are: closed captioning (adding captions to a pre-recorded video file) and real-time captioning (where you caption a live broadcast or news show).
Real-time captioning is obviously quite intense, with you needing to be on the ball and typing what you hear fast and accurately.
Because of the skill needed, captioning work requires the worker to have certification and experience.
How Much Do Captionists Make?
Because of the specialised work, captionists make more than transcriptionists. The average wage for real-time captionists is £29,746 per year according to Salary Expert.
Increase your chances of getting work by getting a real-time captioner certification.
Best Captionist Companies for Beginners?
Rev.com
National Captioning Institute
Vitac
5. Freelance Writer
Freelance writing is one of the best typing jobs from home. It's how I started making money online and still make a full-time living with today.
There are so many opportunities for new writers. You can get a full-time writing job with a company, or find freelance gigs on many different platforms.
Different types of paid writing work include; blogging, copywriting, SEO writing, resume writing, email writing, ghostwriting, social media writing and more.
You can even start your own niche affiliate website and make money through ads, review posts and affiliate partnerships.
How Much Do Freelance Writers Make?
This can vary wildly depending on your experience and the type of writing you do.
Entry-level positions start at £22,000 right up to £61,750 for more experienced writers according to UK Talent.
By setting up your own freelance writing business, you can charge what you like. New writers generally charge around £20 for 500 words which takes around an hour, up to £100 an hour if you write in a specialist subject like tech, medical or big brand marketing.
Best Freelance Writing Companies for Beginners?
ProBlogger Job Board
Content Writing Jobs
LinkedIn Jobs
Further reading:
6. Micro Task Work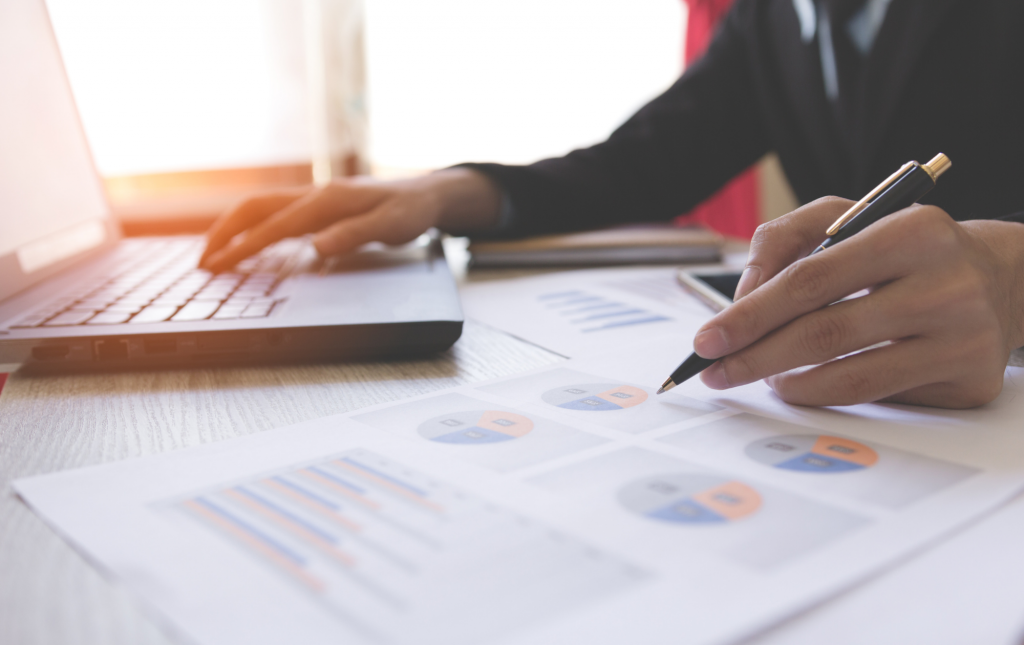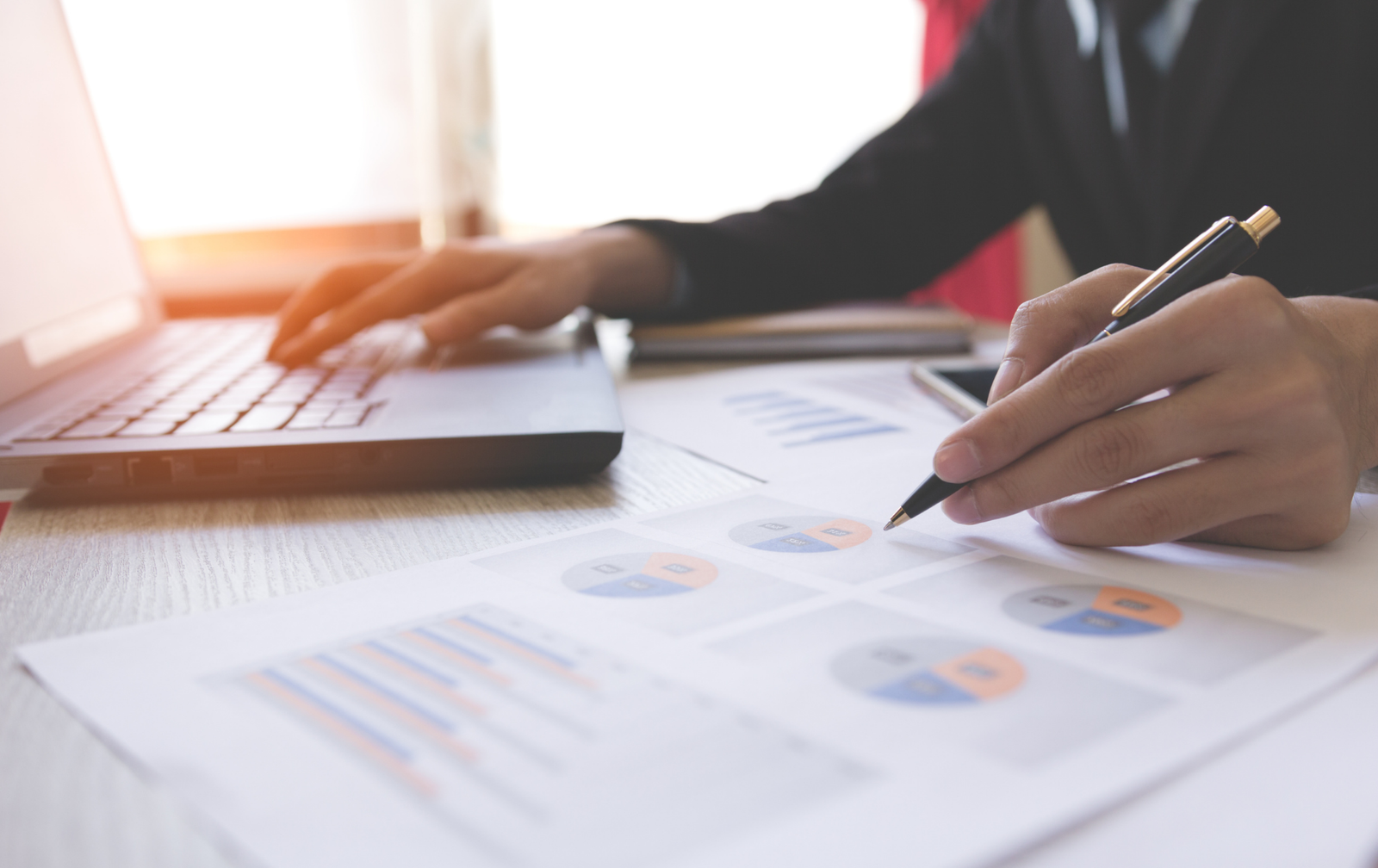 Micro tasks are just like they sound – small tasks that take a short amount of time. These can include data entry, updating a spreadsheet, searching for an answer online or transcribing a small file.
Micro tasks don't usually earn a lot of money, but they are simple to do and you can complete multiple tasks in an hour while watching TV even.
All you need is a laptop, decent Wi-Fi and the ability to use basic programs like Google docs, Microsoft Word and Excel.
How Much Do Micro Task Workers Make?
Most micro task jobs pay only a few dollars each. But because you can complete many tasks in an hour, you could easily earn $10 – $20 easily at a time.
Best Micro Task Companies for Beginners?
Clickworker
Rapid Workers
Microworkers
Read: Get Paid to Click Unlimited Ads (15 Sites Worth Your Time)
7. Website Testers
Big companies want to know their website or mobile application is user-friendly. This is because they can lose customers quickly if their website is hard to navigate, it keeps crashing, the design is off-putting or people just don't like the content.
This is where website testers come in.
As a website tester you'll be asked to perform a simple task on a website like; find a pair of jeans in men's size 28 waist or find information on when the shop opens and closes.
As you do the task, you talk through what you're experiencing and feeling and fill out a few questions at the end about your experience.
Each task usually takes around 20 minutes.
Website testing work is offered to certain demographics who match with each task. So you may get offered multiple jobs a day or sometimes only one a week.
How Much Do Website Testers Make?
Website testing is one of the easiest typing jobs from home perfect for side hustle cash. Work can be intermittent and dependent on where you live.
But you can sign up for multiple website testing sites to increase the work offered to you. Each 20-minute test gets paid on average $10 so you could make $30 an hour.
Best Website Tester Companies for Beginners?
UserTesting
TestingTime
UserFeel
Read: 11 Websites to Earn Money Browsing the Web
Now you know where to find the best typing jobs from home. Go out there and try them out to see which resonates with you.
Have you tried any of the typing jobs mentioned? What were your experiences? I'd love to know in the comments..
*Disclosure: I only recommend products I would use myself and all opinions expressed here are our own. This post may contain affiliate links that at no additional cost to you, I may earn a small commission.
Summary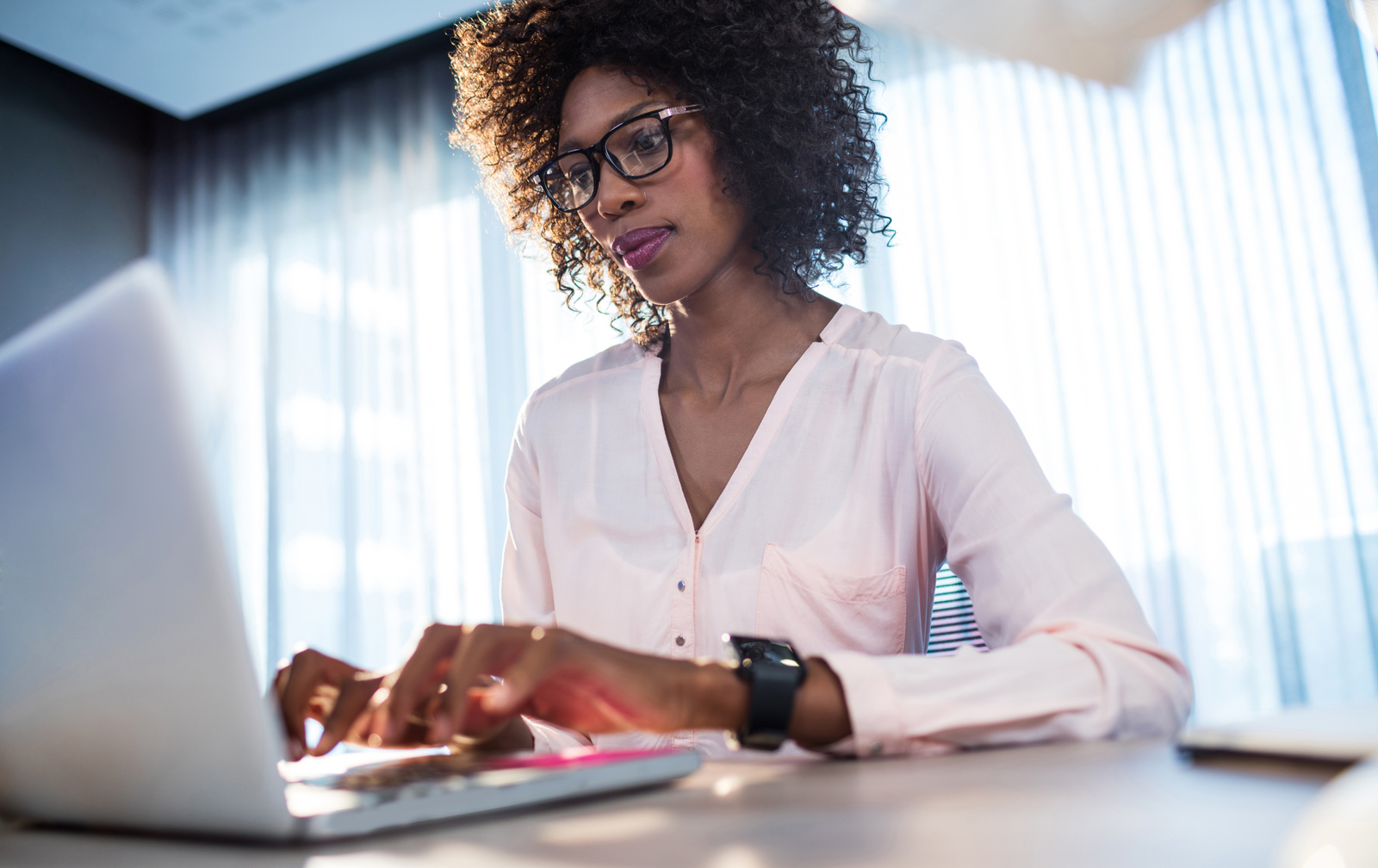 Article Name
7 Beginner Friendly Typing Jobs from Home That Pay Well
Description
Where to get beginner-friendly typing jobs that pay well.
Author
Publisher Name
Publisher Logo