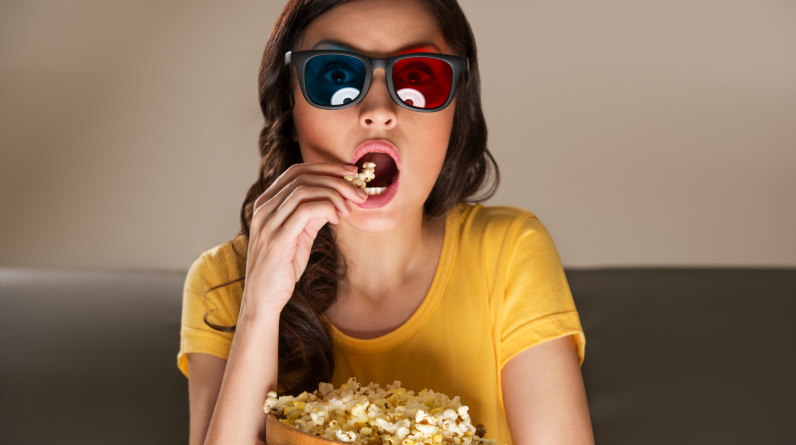 Last Updated on September 22, 2023 by Katie
Are you a movie fanatic? If yes, why not get paid to write movie reviews in your spare time.
There's actually a huge market for movie reviewers and many websites pay for opinions.
It's a side hustle that can be done around your regular 9 – 5 in your spare time and could lead to a career in writing or running a blog.
And you don't need to be a professional film critic to get paid to write movie reviews.
Many platforms want amateur movie lovers just like you. Here are a few of the best places to get paid to review films.
---
Want to Make Extra Money Right Now?
Acorns: Get a free $10 just for signing up and start saving for your future. Your spare change is invested for you by experts. No investment knowledge is required! Join Acorns Now.
Survey Junkie: Earn easy money by taking surveys and giving your opinion on new products. Make up to $3 per survey and cash out quickly. Join Survey Junkie now.
---
10 Sites to Get Paid to Write Movie Reviews in Your Spare Time
Screen Rant
Taste of Cinema
Cracked
Cineaste
Cultured Vultures
AnimationArena
HubPages
PopSugar Voices
Bustle
Create a Movie Review Blog
Get Paid to Write Movie Reviews: Sites That Pay for Your Opinion
Ready to make money from your love of film?
Take a look at the best places to get paid to write movie reviews, even with no experience.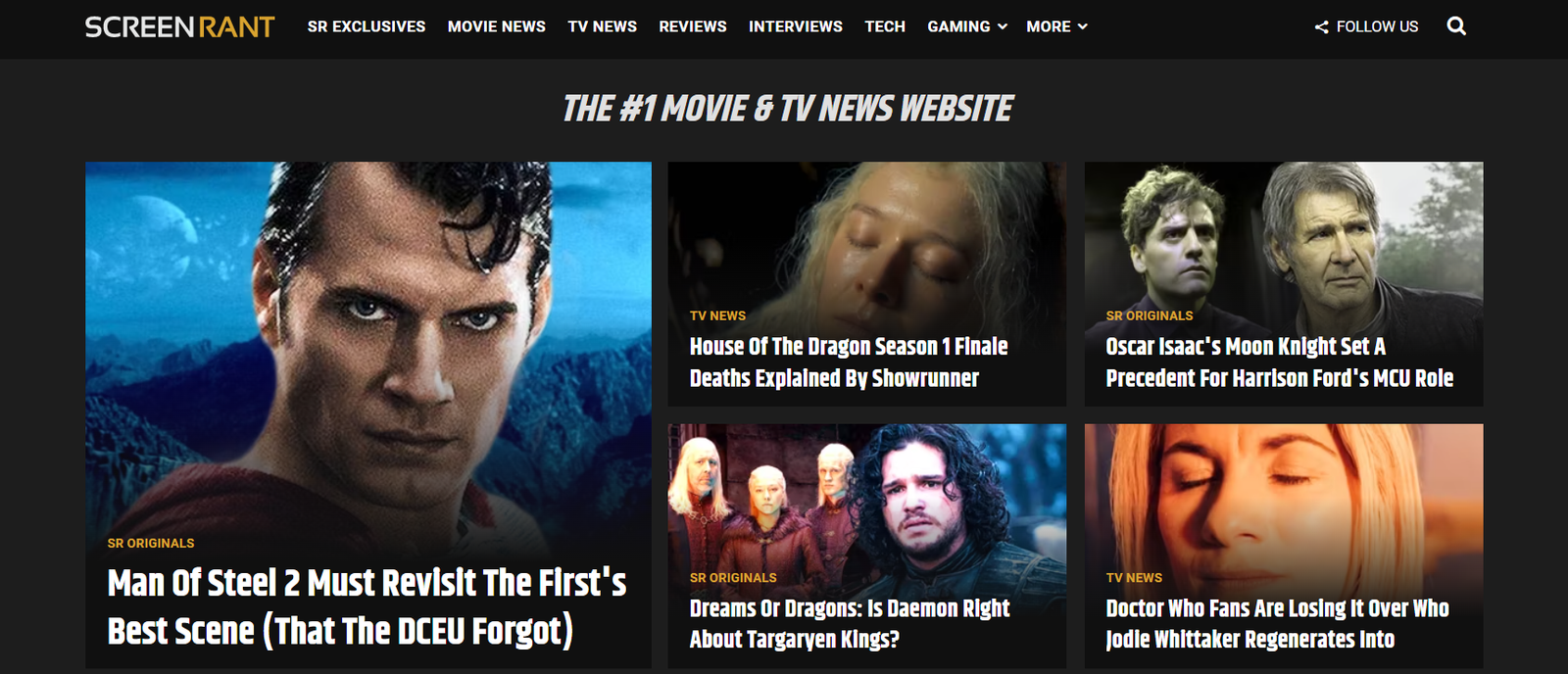 Screen Rant needs film buffs to write reviews for movies and TV.
They also feature a popular Movie News and TV Categories section featuring interviews, reviews and lists. To get your content accepted and paid, it needs to be detailed and long form.
Pay and how to apply: Pay varies. Fill out the contributor application form to be considered.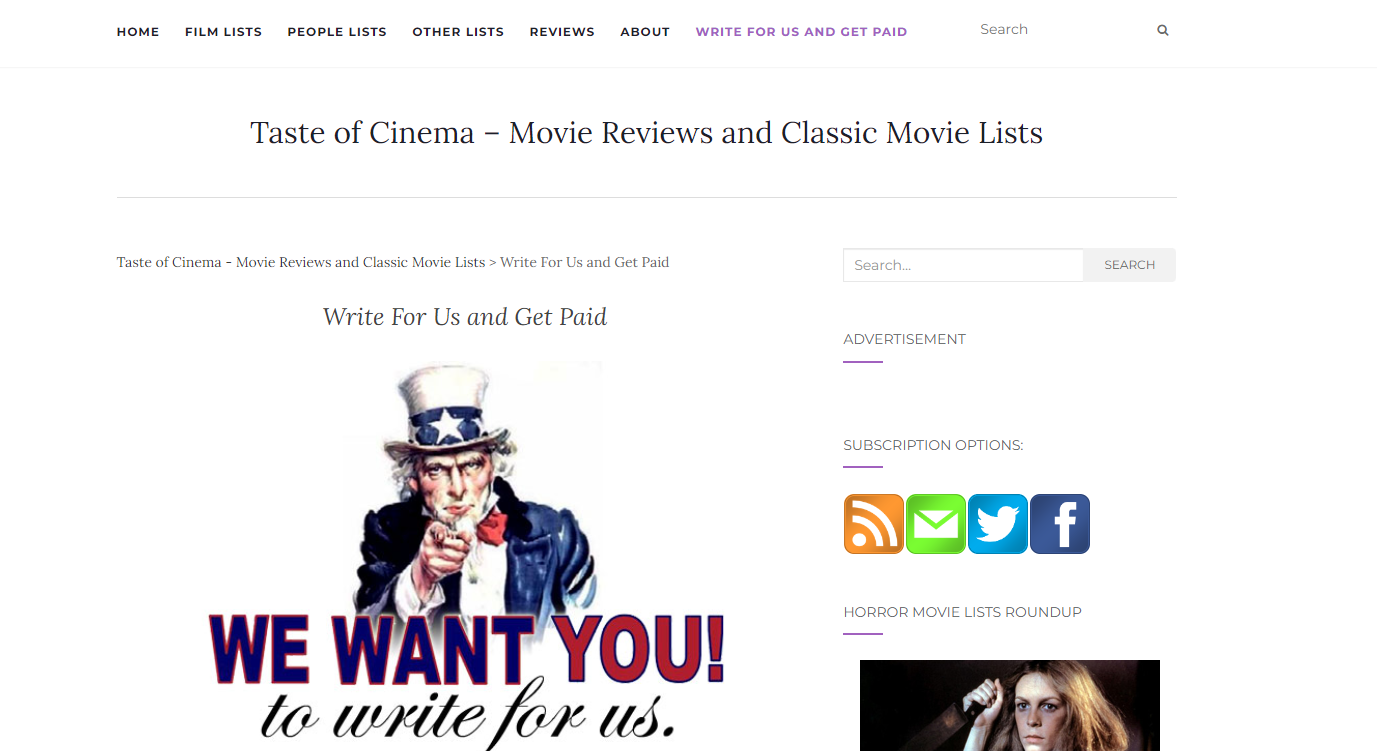 One of the best sites to get paid to write movie reviews, Taste of Cinema is always on the lookout for new contributors.
Their site is extremely active with over 600K monthly visitors so this is a great opportunity to get your writing seen. They need writers for reviews, listicle posts of old movies and to make videos from their lists.
Pay and how to apply: Pay is based on the number of clicks on your content. Hit the ''write for us'' tab to apply.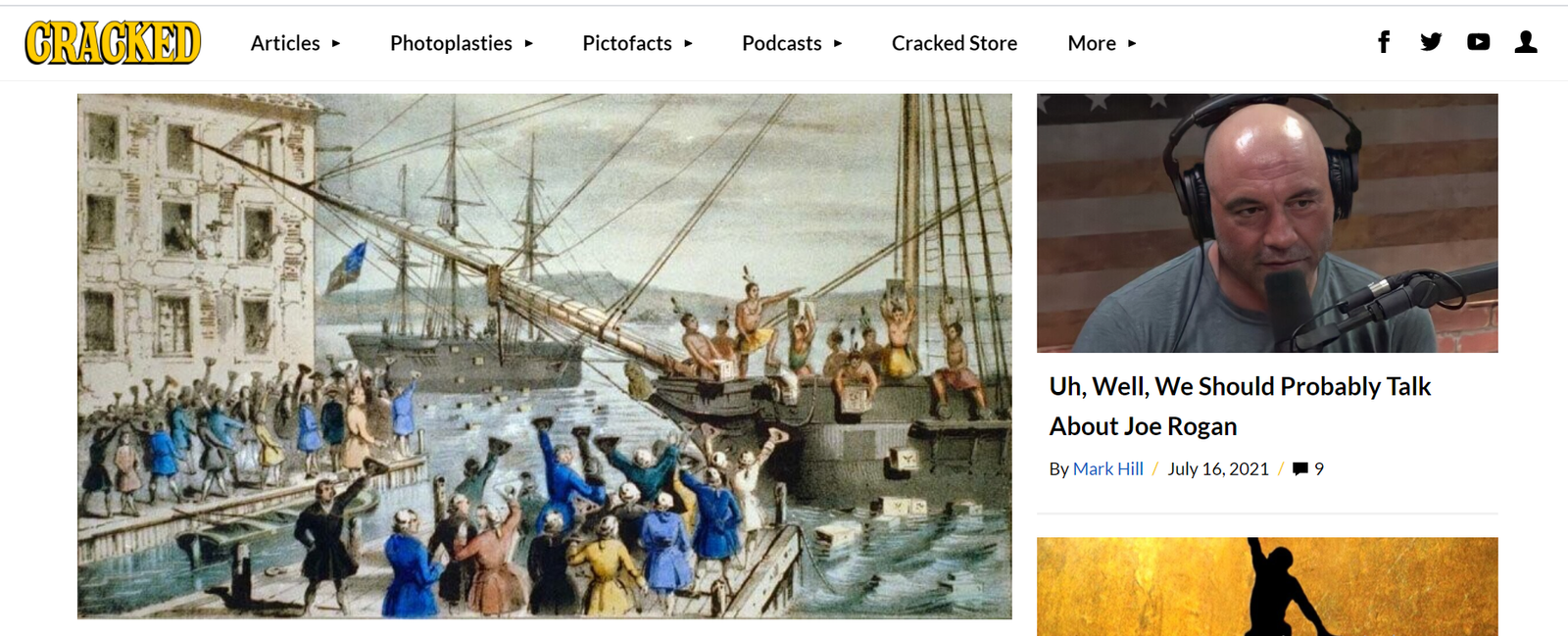 Cracked has content in a huge amount of categories including movies and TV. They need writers for reviews or short articles, you can choose what to contribute.
As you'd probably guessed, Cracked does sway towards the humorous side of things, so if you enjoy this, writing for Cracked is a great gig.
Pay and how to apply: Click on the ''careers'' tab to see current opportunities. Pay varies between projects.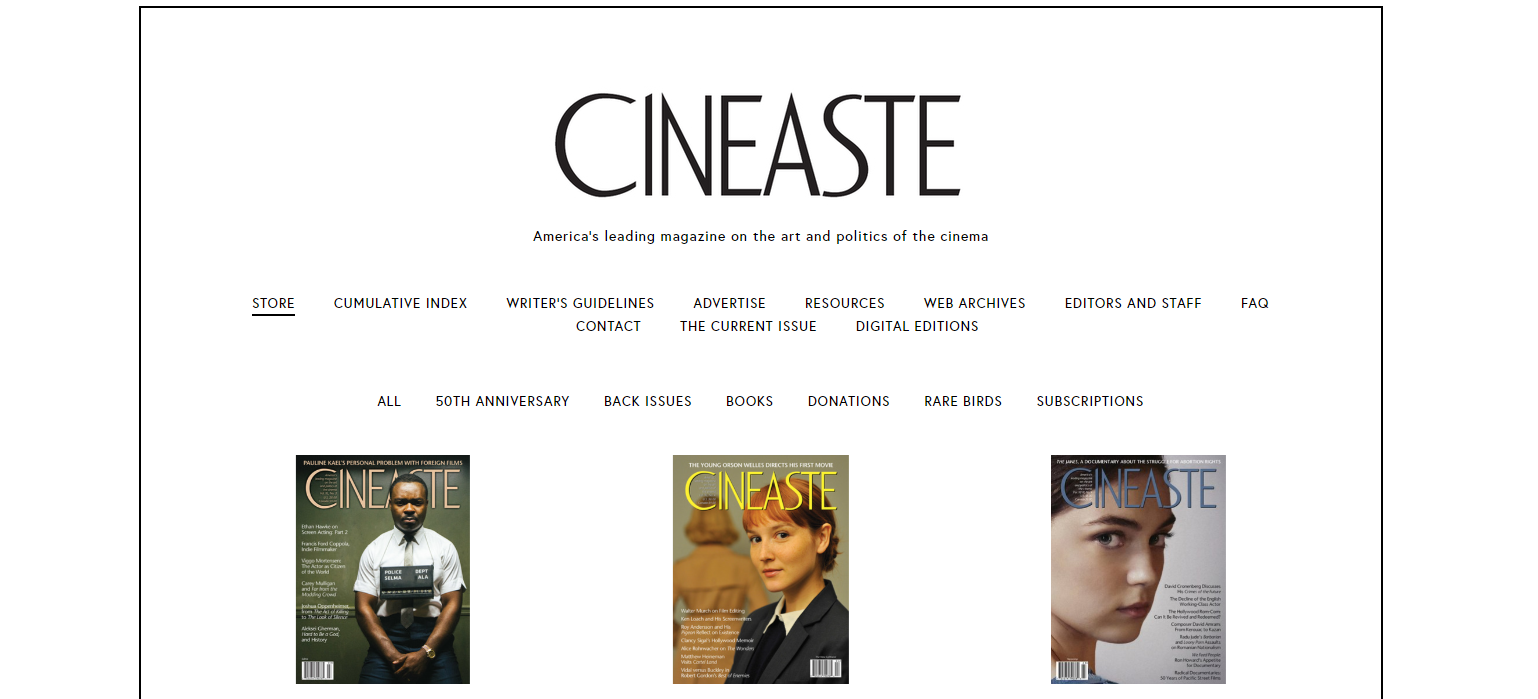 Cineaste is a leading publication for the arts, politics and cinema in America. The magazine pays for feature articles, film reviews, book reviews and interviews.
Articles contributed can discuss a movie or a specific genre of movies and need to be long-form around 3,000 – 4,000 words.
Pay and how to apply: Check out the ''writer's guidelines'' section to learn how to apply. Pay is $45 for feature articles, $36 for book and DVD reviews, $45 for movie reviews and $18 for ''short take'' reviews.
Get paid to write movie reviews and content about gaming, books, short stories and poetry on Cultured Vultures.
Movie reviews need to be 2,000 words, opinion pieces around 750 words and news articles 200 – 500 words. This site is run by writers for writers, so you need to be on top of your game.
Pay and how to apply: Head to the ''write for us'' section to apply. Pay starts at $2 for a feature article plus $2 for every 200 views in the first week. News articles get $1.50 plus $2 for every 200 views in the first two weeks.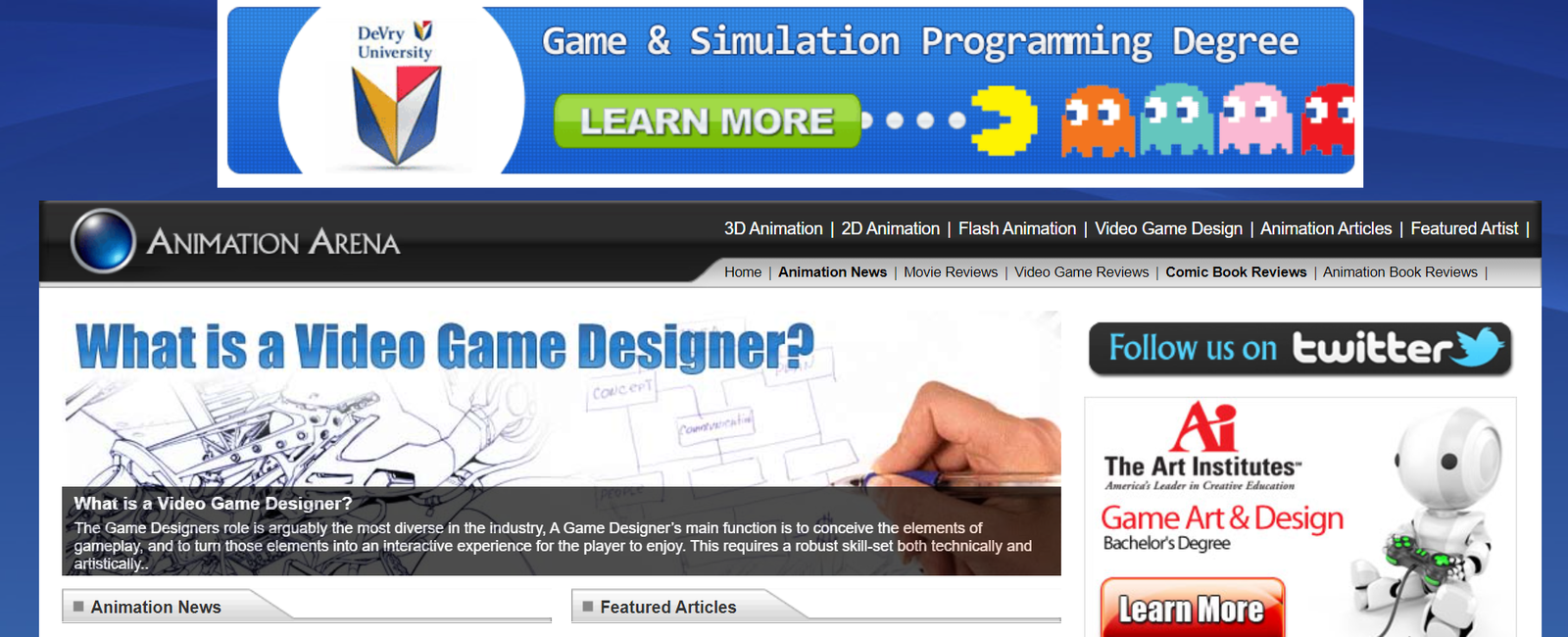 Get paid to write video game, comic book and movie reviews for AnimationArena. Reviews need to be at least 550 words long and original.
The good thing here is they take on writers with zero experience. Once accepted, you can submit up to 10 reviews a month.
Pay and how to apply: Email the platform with x2 writing samples and answer the questions outlined on the writer's page. Pay is $15 per review.

HubPages is a revenue-sharing site like Medium, allowing you to write content and get paid depending on the popularity of your post.
It's a faster way to make money from your content than blogging because HubPages already has a large readership. Sign up and start writing reviews about your favourite movies and TV shows.
Pay and how to apply: Sign up on the main homepage. Pay comes from the revenue share of ads on your article pages and will vary.

PopSugar Voices is mainly aimed at young women with content around entertainment, beauty, fashion, fitness, food and more.
They're currently looking for writers to contribute shopping guides, TV or movie theories, personal essays, tutorials and life tips. The Word count needs to be 800 – 1200 to get into publication.
Pay and how to apply: Head over to the ''join the team'' page to apply. Pay varies between content types.
9. Bustle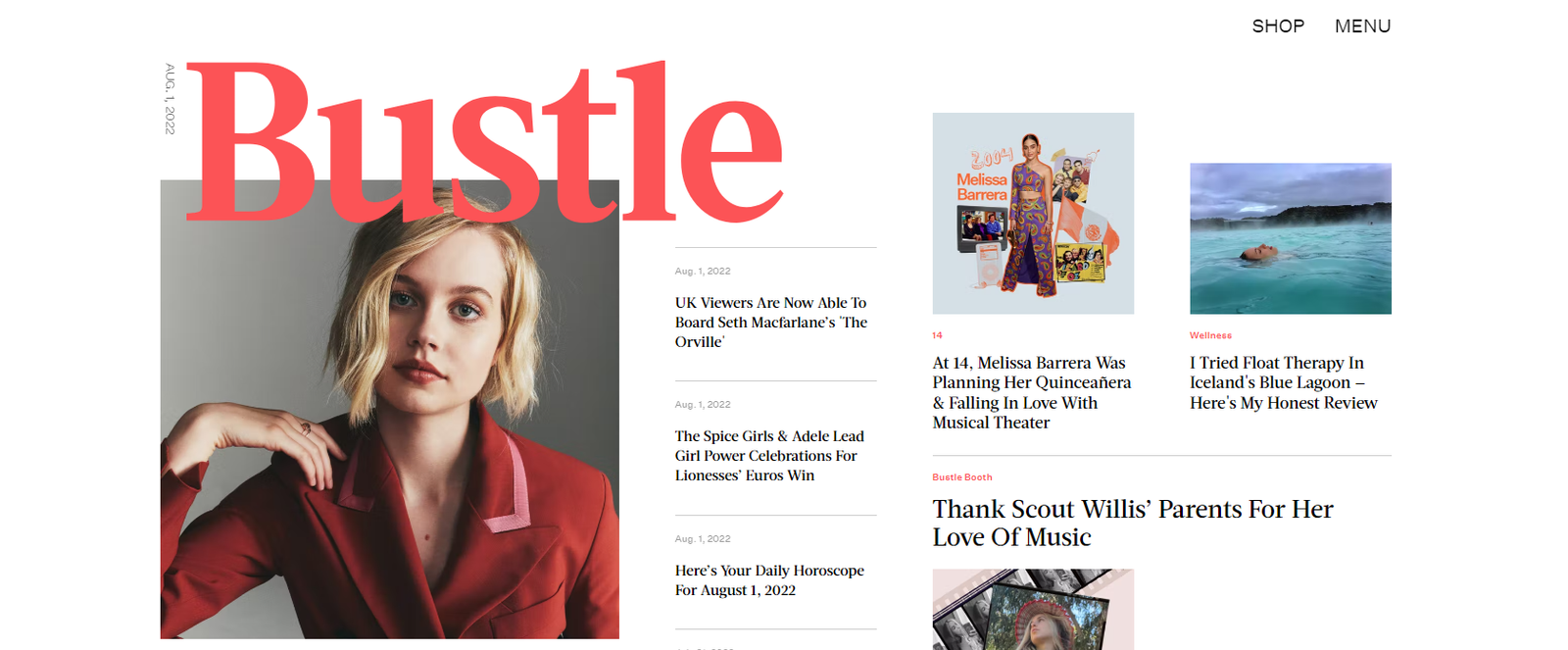 Bustle is an online women's magazine founded in 2013 by Bryan Goldberg. It contains articles on news, politics, celebrities, movies, beauty and fashion trends.
Three years after it was launched in 2016, it had over 50 million readers! If you're looking to get paid to write movie reviews, this is a publication worth looking at. You can pitch freelance articles to the editorial team here. Make sure to include:
1-2 sentences about your writing background and links to samples
A draft headline of your intended article
A short summary of the article
Sources and any research content you have on the topic
Why this article is a good fit for the Bustle audience
Your intended plan for photos
Your required rate for the finished piece
One huge benefit of writing movie reviews for Bustle is that you can set your own rate. You may not always get your required rate. But writing for less is still worth it, as your writing will get shown to millions of eager eyes that visit the Bustle platform every month.
Pay and how to apply: Email the editorial team at entertainmentpitches@bustle.com. Include your rate in the pitch.
10. Create a Movie Review Blog
Last on the list of how to get paid to write movie reviews is to start your own blog. This method requires a little more work up-front, but if you enjoy writing reviews, your own website will make more money in the long run.
Set up a basic site, start writing reviews and focus on driving traffic to get your content seen.
Pay and how to apply: No need to apply, just start building! Unlimited income potential.
Get Paid to Write Movie Reviews FAQs
How much do movie reviewers get paid?
Film critics in the US make on average $51,639 a year. This will vary according to the city you live in and your notoriety and experience.
Some platforms that accept movie reviews from the general public will pay according to how many views your review gets or a flat fee, depending on the length of the review.
How do you become a film reviewer?
Anyone can get paid to write movie reviews. However, if you want to become a full-time film reviewer you'll need:
Excellent English language skills
Exceptional written and verbal skills
Thorough attention to detail
The ability to describe in detail and bring a story to life
Able to work well under pressure and accept criticism
Good understanding of media production and communication
What makes a good movie review?
A great movie review should be informative, entertaining, persuasive and provide a unique opinion that doesn't give away the plot of the movie. The review should be reader directed, helping them to decide whether the movie is worth seeing or not.
How long should a film review be?
Film reviews tend to be quite short (around 600 to 1200 words). However, they do require a decent amount of preparation before you start writing. You'll need to research the director, writer and individual actors before you even watch the movie.
How do you review a movie?
Reviews are more than just your opinion on the movie, they require you to analyse the effectiveness of the plot, acting, special effects and all other elements surrounding the movie.
Avoid using generalised opinions such as "It was a good movie" or "the acting was terrible." You need to give details as to why you've come to these conclusions.
Follow these tips to write a film review people want to read:
Watch the movie once (twice is better)
Give your opinion with details to back up your thoughts
Consider who will read your review. Adjust your writing style to align with the target audience
Spend a little time talking about actor performances
Show your knowledge by highlighting what worked and what didn't work in relation to costumes, setting, storyline etc. And call out directors, costume designers and anyone else who did or didn't get it right
Create excitement by detailing tiny bits of the plot, but remember – no spoliers!
Write, read, edit, rewrite and read over again until it's perfect. Spelling mistakes won't make you look good
Find your movie reviewer voice. Don't be afraid to let your personality shine, as it's the ones that come across a little different that grab attention and get people coming back for more
How do I get paid to watch a movie?
There are many legit places to make money watching videos. A few of these include:
Sign up to your chosen platform and fill in your profile and payment method. Once accepted, you can scroll through the video-watching tasks available and earn anything from a few cents up to $25 per video (although this high amount is rare).
Is it hard to become a film critic?
It's hard to become a big-time, high-earning film critic. You often have to work in the industry for years, before you can start earning a decent salary. Many start writing reviews part-time, as a hobby.
This helps you learn the business, while you're still working a full-time job to pay the bills. Passion is needed to keep going when not much money is being earned. But, with time and practice, it's possible to get paid to write movie reviews full-time.
Get Paid to Write Movie Reviews – Final Thoughts
Now you know how to get paid to write movie reviews and the best places accepting guest reviewers now.
If you really love movies and have strong opinions, this could be the ideal side hustle to boost your bank balance. Start sending in pitches and applications to the sites in this article.
While you wait for responses, spend time writing movie reviews in your spare time and ask friends what they think. This way they can give you tips on where you need to improve.
Alternatively, get started right away with your own movie review blog. Every time you write a review, post it across your social media.
With a little effort, your blog may start to take off and you can monetise it with advertising and affiliate partnerships.
---
More side hustle ideas:
---
Get Paid to Write Movie Reviews: 10 Sites That Pay for Your Opinion
*Disclosure: I only recommend products I would use myself and all opinions expressed here are our own. This post may contain affiliate links that at no additional cost to you, I may earn a small commission.
Summary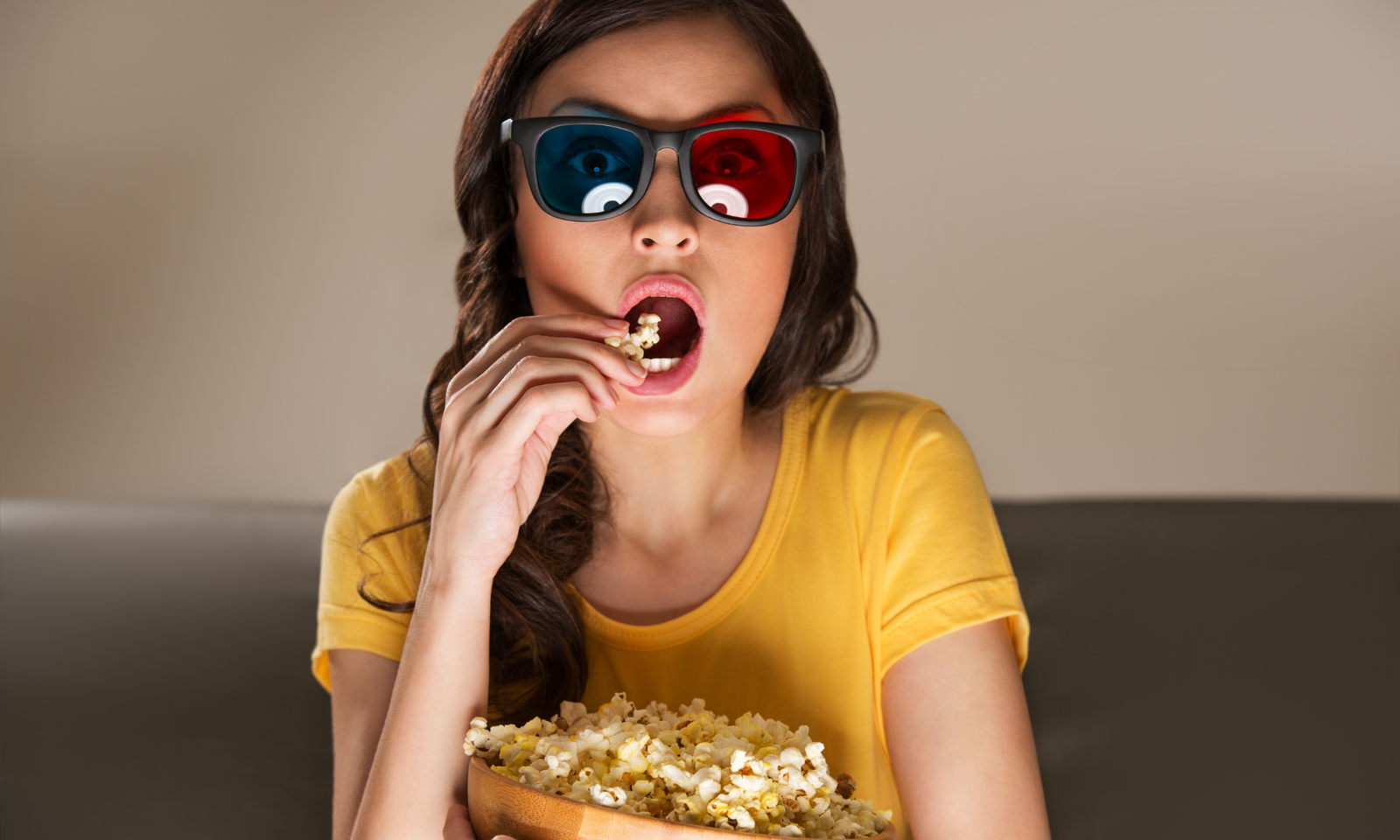 Article Name
Get Paid to Write Movie Reviews: 10 Sites That Pay for Your Opinion
Description
Article on where to get paid to write movie reviews.
Author
Publisher Name
Publisher Logo