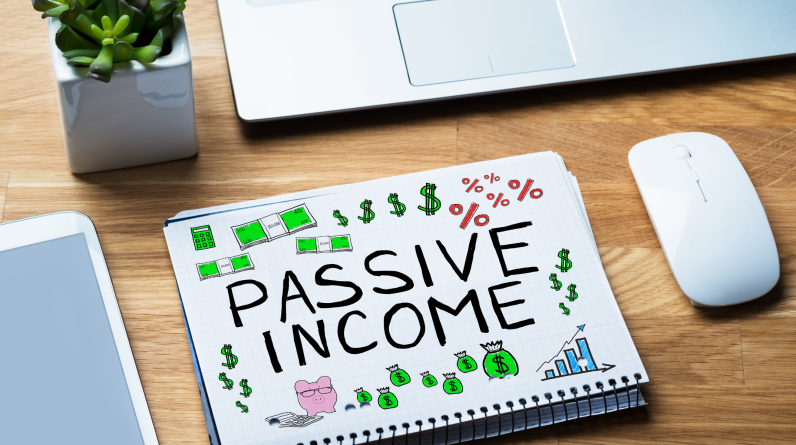 Last Updated on September 22, 2023 by Katie
There are multiple passive income ideas for teachers to boost monthly earnings.
But, not all are right for each person. This article lists seventeen ways to earn extra cash as a teacher and breaks down how each one can be set up with minimal effort.
As we know, life as a teacher is busy enough, right! The last thing you need is another full-time job taking up your relaxation time.
I worked as an English teacher for two and a half years in Cambodia and know the feeling of exhaustion after classes finish.
The good news is, there are many passive income streams you can set up to earn extra cash around the clock.
While you have to put the effort in up-front, once a system is in place, you can continue to earn money with minimal extra effort.
The passive income streams listed below are going to take advantage of your unique skills and expertise as a teacher.
They can be set up in a few hours a day or even during a school holiday.
Take a look through and start with the ones you feel fit your passion and skills.
Alternatively, you can read this article on how to make $100 in one day online to get extra, money-making ideas.
Overview of the Best Passive Income Ideas for Teachers
Publish eBooks
Start an Educational Blog
Audiobook Narration
Low Content Book Publishing
YouTube Video Tutorials
Sell on Teachers Pay Teachers (TpT)
Online Course Creation
Become a Resume Writer
Write Book and Movie Reviews
Affiliate Marketing
Start an Ecommerce Website
Sell Digital Downloads on Etsy
Sell Simple Crafts
Recruit Teachers for ESL Companies
Rent Out a Spare Room
Create Micro Courses on 1Question
Rent Ad Space on Your Car
---
Want to Make Extra Money Right Now?
Acorns: Get a free $10 just for signing up and start saving for your future. Your spare change is invested for you by experts. No investment knowledge is required! Join Acorns Now.
Survey Junkie: Earn easy money by taking surveys and giving your opinion on new products. Make up to $3 per survey and cash out quickly. Join Survey Junkie now.
---
Related content you may like:
17 Passive Income Ideas for Teachers (Earn $500/Week or More)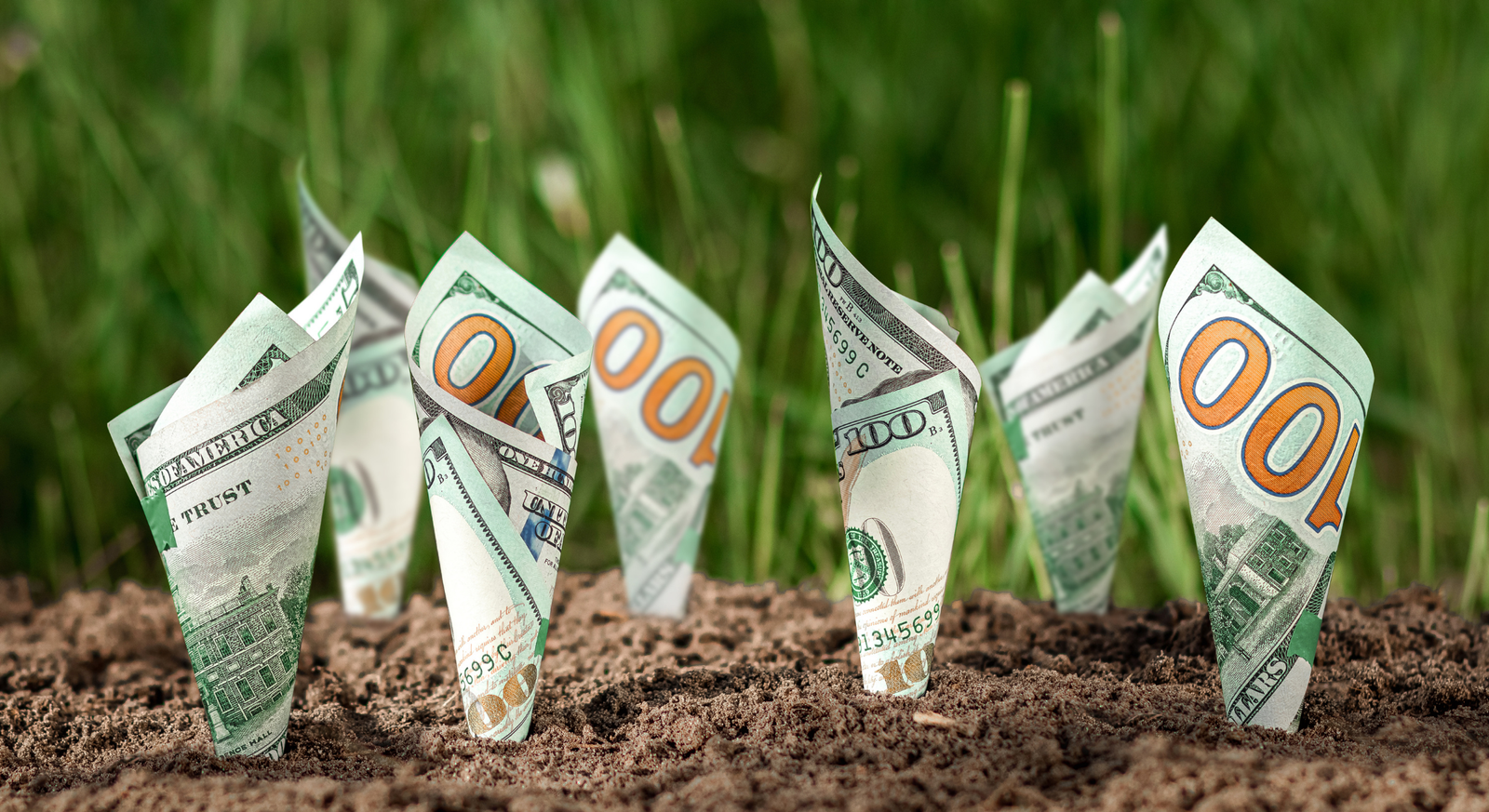 Take a look at the best passive income ideas for teachers to make extra cash in your spare time.
1. Publish eBooks
Writing and publishing eBooks is an excellent way to make passive income for teachers.
They do require work up-front to create the content. But, once written, an eBook can potentially bring in passive income forever!
As a teacher, you could help your students or other teachers solve a problem. Ebooks don't need to be thousands of pages long either.
Even a few hundred pages is enough to answer a question or teach someone how to do something.
Check the Amazon best sellers to see what is popular. And think how you could write the same content better or guide from a different perspective.
Once created, eBooks can be sold on a blog, through other bloggers, on social media and on big publishing platforms such as Amazon KDP, Smashwords and Kobo Writing Life.
Further reading: How to Make Money From eBooks (Complete Beginner Guide)
2. Start an Educational Blog
Blogging is one of the best passive income ideas for teachers.
Successful blogs do need a large amount of work up-front, but once the traffic builds, money can be made from advertising revenue, affiliate marketing and sponsored posts.
It only costs a few dollars a month to host a website initially.
I use Siteground which is £2.99/Month for the StartUp Plan.
They are extremely secure, easy to use and have great customer service which is helpful for a beginner blogger.
3. Audiobook Narration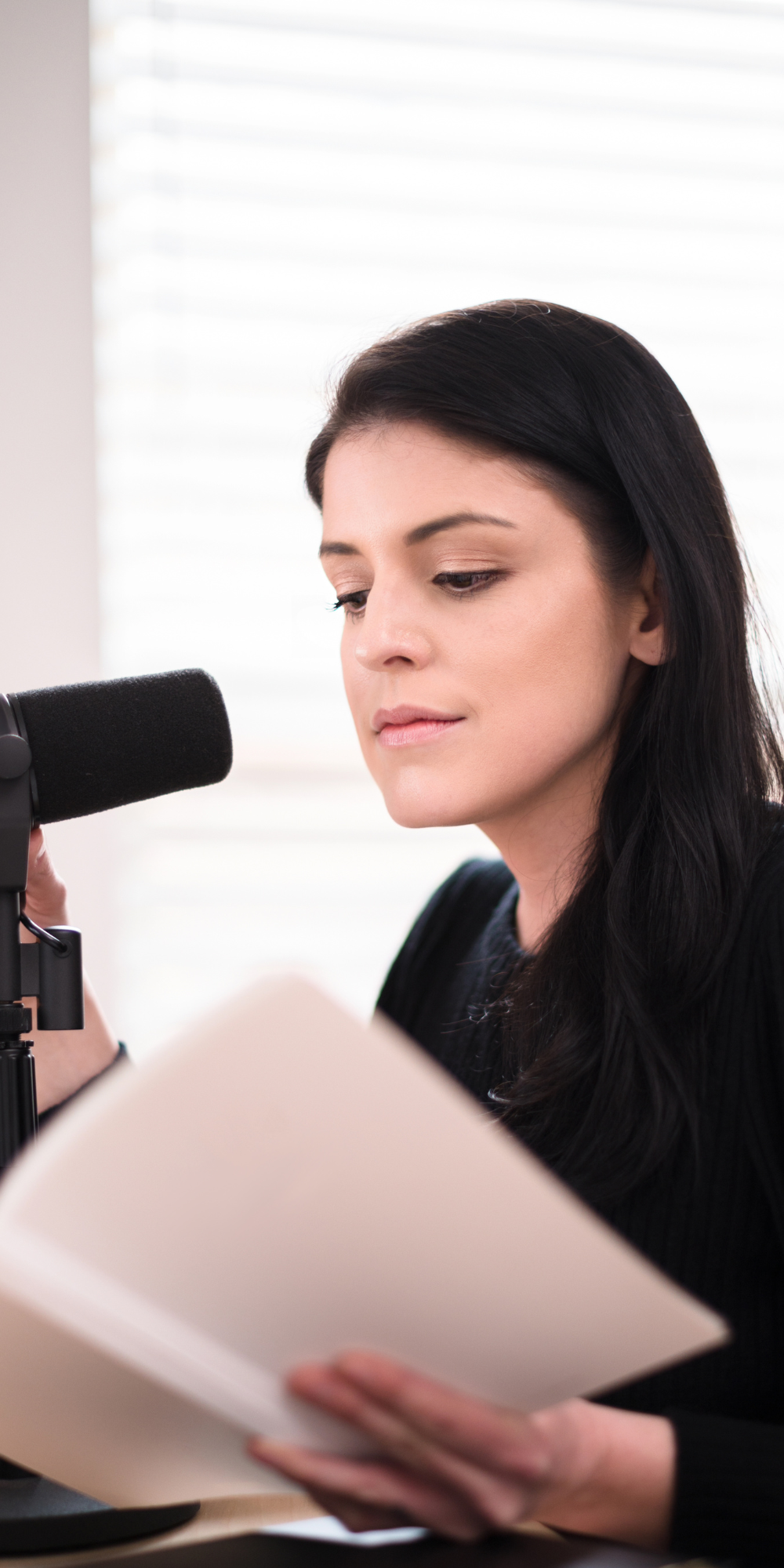 Do you prefer to talk rather than write? Then audiobook narration could be an ideal way for you to earn extra cash.
With the rise in popularity of audiobooks, narrators are in demand.
All you need to get started is a clear voice, character and pitch control, the ability to bring characters to life and to be good at conveying emotion through your voice.
Of course, these things can be learned and will develop with practice.
Pay rates depend on who you work for.
Choose to receive one flat payment for the whole book, or to receive a 50/50 royalty split with the author of the book.
Further reading: Make Money Reading Audiobooks: Step by Step Guide.
4. Low Content Book Publishing
Low-content and no-content books include notebooks, journals, drawing pads, colouring books, planners and more.
These are extremely easy to make in free graphic design tools such as Canva.
And once made, you can sell them over and over again on Amazon. The good part is, Amazon takes care of advertising, printing, delivery and customer support.
Your work ends after creating and uploading the books to your KDP account.
As a teacher, you could create low-content children's books such as cursive writing books, scissor skills books and alphabet colouring workbooks.
This is an easy way to build passive income and let your creative side come alive.
5. YouTube Video Tutorials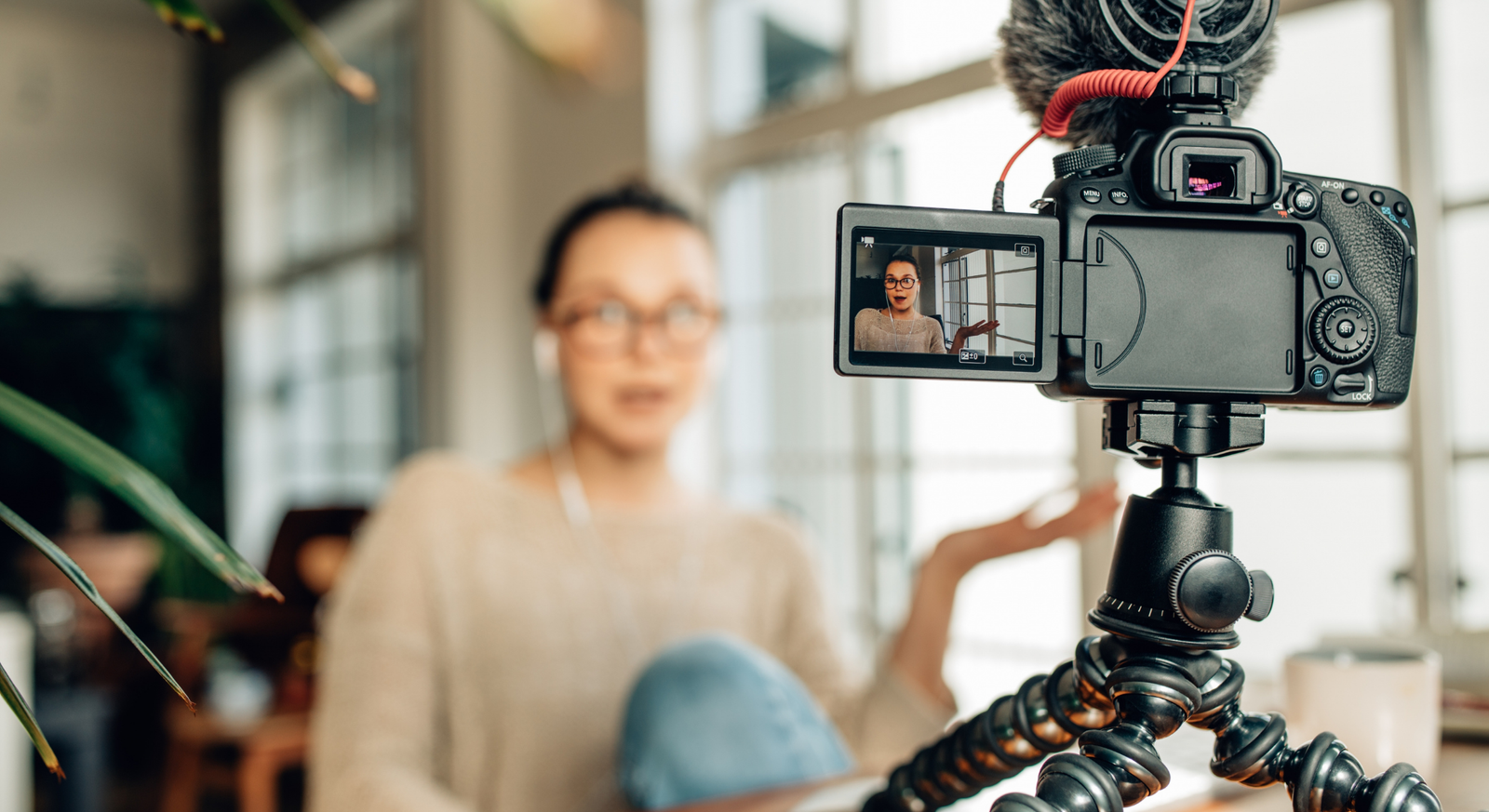 According to statistics, YouTube has over 2 billion monthly users and is the second most visited website in the world (only beaten by Google!).
Over a billion hours of video are watched on the platform each day, meaning it's a great place to start your own channel and make passive income.
Many Youtubers have become millionaires from their content.
While this doesn't happen for everyone, as a teacher, you could upload tutorials and monetise them through affiliate partnerships, ad revenue and brand sponsorships.
Work has to go into creating videos and building a following.
But once you gain traction, popular videos can bring in revenue for years to come, because they never disappear as social posts do.
6. Sell on Teachers Pay Teachers (TpT)
Teachers Pay Teachers (TpT) is a legit platform allowing teachers to buy and sell instructional resources such as worksheets, lesson plans, projects, literacy centre ideas, printables and more.
It's like an Etsy for educators and one of the best passive income ideas for teachers today.
When starting out on the platform, you can sign up for a free Basic Seller account. This means the platform will take a higher percentage of your sales.
As you progress, you can upgrade to the Premium Seller account which is $59.99/Year.
This allows you to keep a higher percentage of each sale, outweighing the cost of membership.
7. Online Course Creation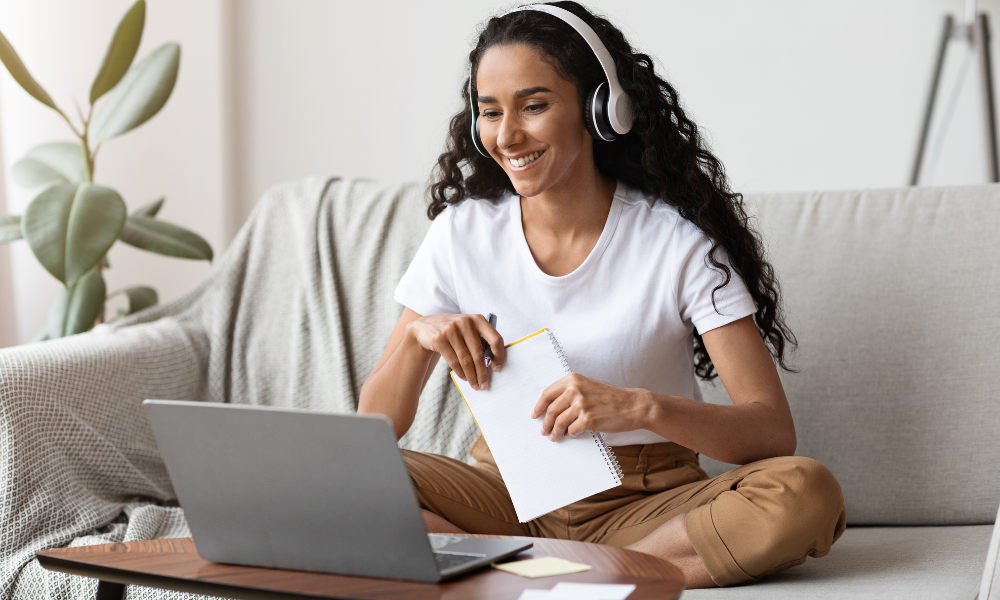 Creating digital courses is another way teachers can make passive income.
Online education platforms such as Udemy, Coursera, Skillshare and many others have boomed in the last five years and will only continue to gain in popularity.
Whatever your skill is as a teacher, you can package this into digital lessons and sell online.
The good news is, lessons can be filmed on your phone or with your laptop camera and edited with free software if you're not ready to invest yet.
Some popular online course ideas for teachers include:
Freelance writing
Website design
Proofreading and editing
Social media marketing
Teaching methods and best practices
How to find work and make money as a teacher?
Tutorials helping teachers pass exams
Further reading: How to Make Passive Income Selling Courses Online
8. Become a Resume Writer
Resumes show off the accomplishments, background and professional skills of an individual looking to get hired.
Adults and students leaving education may struggle to write their own resumes in a way that shows them as the best candidate for a job.
As a teacher, you can make extra cash by helping people write resumes.
Resume writers can earn $50 – $100 per resume and up to $300 for an executive-level client.
While active work is needed to create each one, once you've created a large portfolio of resumes, you can re-use templates and just edit certain parts to fit each client.
This means the work reduces the more you create.
9. Write Book and Movie Reviews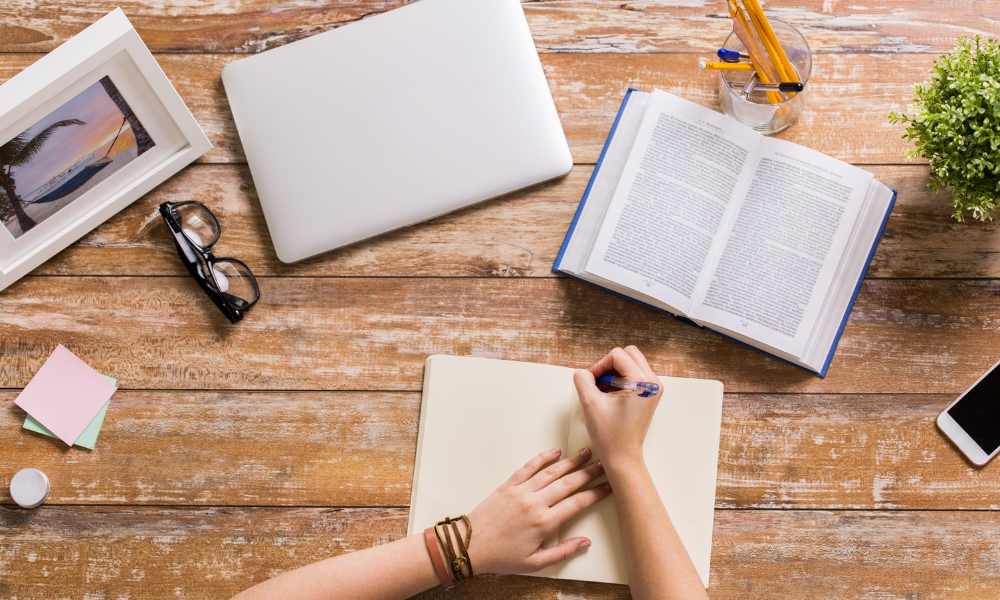 Do you love to read books and always have an opinion about the latest blockbuster movie?
Then writing reviews could be an enjoyable way for you to earn passive income. There are multiple sites that pay people to write movie reviews online.
And you don't need experience, just the willingness to put your opinions down into text.
Sites paying for movie reviews include:
Further reading: Get Paid to Write Movie Reviews: 9 Sites That Pay for Your Opinion
10. Affiliate Marketing
Affiliate marketing is the process of recommending a product and receiving a commission when someone buys through your link.
The majority of companies have affiliate programmes these days as it helps them sell more of what they offer.
As a teacher, you can make passive income affiliate marketing through blog content, a social media account, inside eBooks you create, through an email list, on YouTube videos or by word of mouth.
If you have an educational blog, it only makes sense to recommend products to your readers that benefit what they want to achieve.
Many companies, for example, pay for affiliates to recommend their TEFL or TESOL course.
---
Further reading:
---
11. Start an E-commerce Website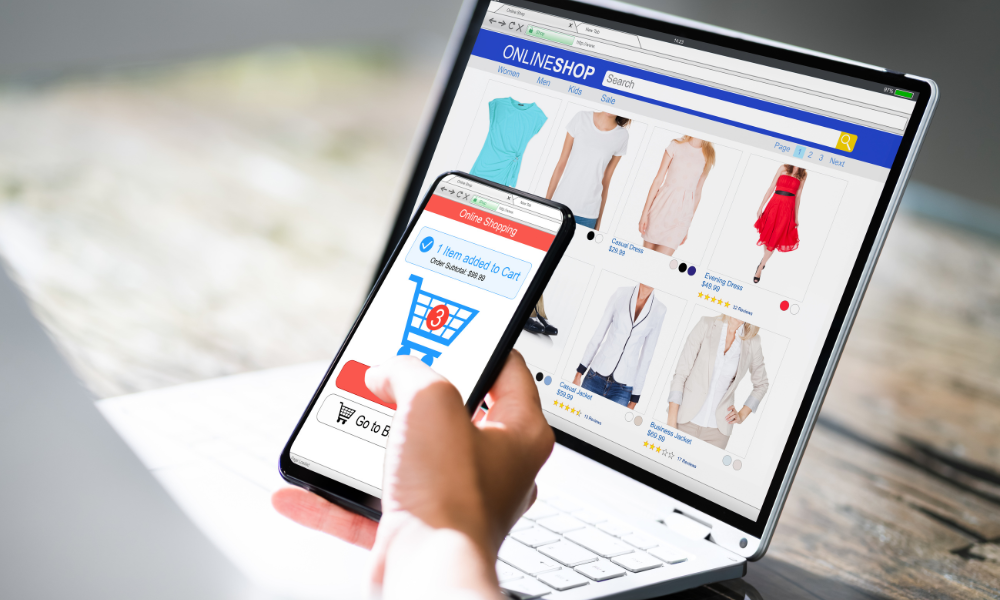 Are you a teacher but also a Mom? Do you have an interest in fashion, travel, pets or anything else?
You can set up your own e-commerce website and start selling products you love.
Large platforms such as Shopify have made it easy for anyone to start and make money from e-commerce.
This article helps you decide what to sell, evaluate your idea, find products, research the competition and set up your new business.
You'll need to spend time building and promoting your store.
But, once you find winning products, these can sell over and over again giving you a comfortable passive income stream.
12. Sell Digital Downloads on Etsy
If you're creative or arty, selling digital downloads online is a way to make passive income.
Etsy is a massive platform where teachers, Moms, entrepreneurs and regular people can create an account and start selling.
Products that fly off the Etsy shelves are t-shirt designs, digital planners, budget organisers, crafts and much more.
As a teacher, you could sell digital education bundles to help other teachers.
Every item listed on Etsy costs $0.02 and lasts four months.
And each time an item sells, a 5% transaction fee is taken from the sale price. Take time building out your listings with keywords, so your items get found.
13. Sell Simple Crafts
Are you an arts and crafts teacher? Then selling simple homemade crafts online could be a lucrative side business for you.
If your crafty business takes off, it could even bring in more money than your teacher salary!
Etsy is a great place to sell art and craft products online.
Top Etsy alternatives include EBay, Handmade at Amazon, IndieMade, ArtFire and Bonanza.
And a way to increase income is to sell on multiple platforms at one time.
Some ideas for simple crafts to sell online include:
Bath bombs
Handmade soap
Jewellery
Candles
Art prints
Further reading: Need Extra Cash? Check These Easy Things to Make That Sell
14. Recruit Teachers for ESL Companies
Next on the list of passive income ideas for teachers is recruiting for ESL (English Second Language) companies.
If you've taught online with a platform, you can earn money by referring new hires.
Many of the popular ESL companies online pay a referral bonus to those who find them new, great teachers.
Bonuses differ depending on the company but generally sit around $50 – $100 per referral.
Payment is usually made once the new teacher is hired and working.
15. Rent Out a Spare Room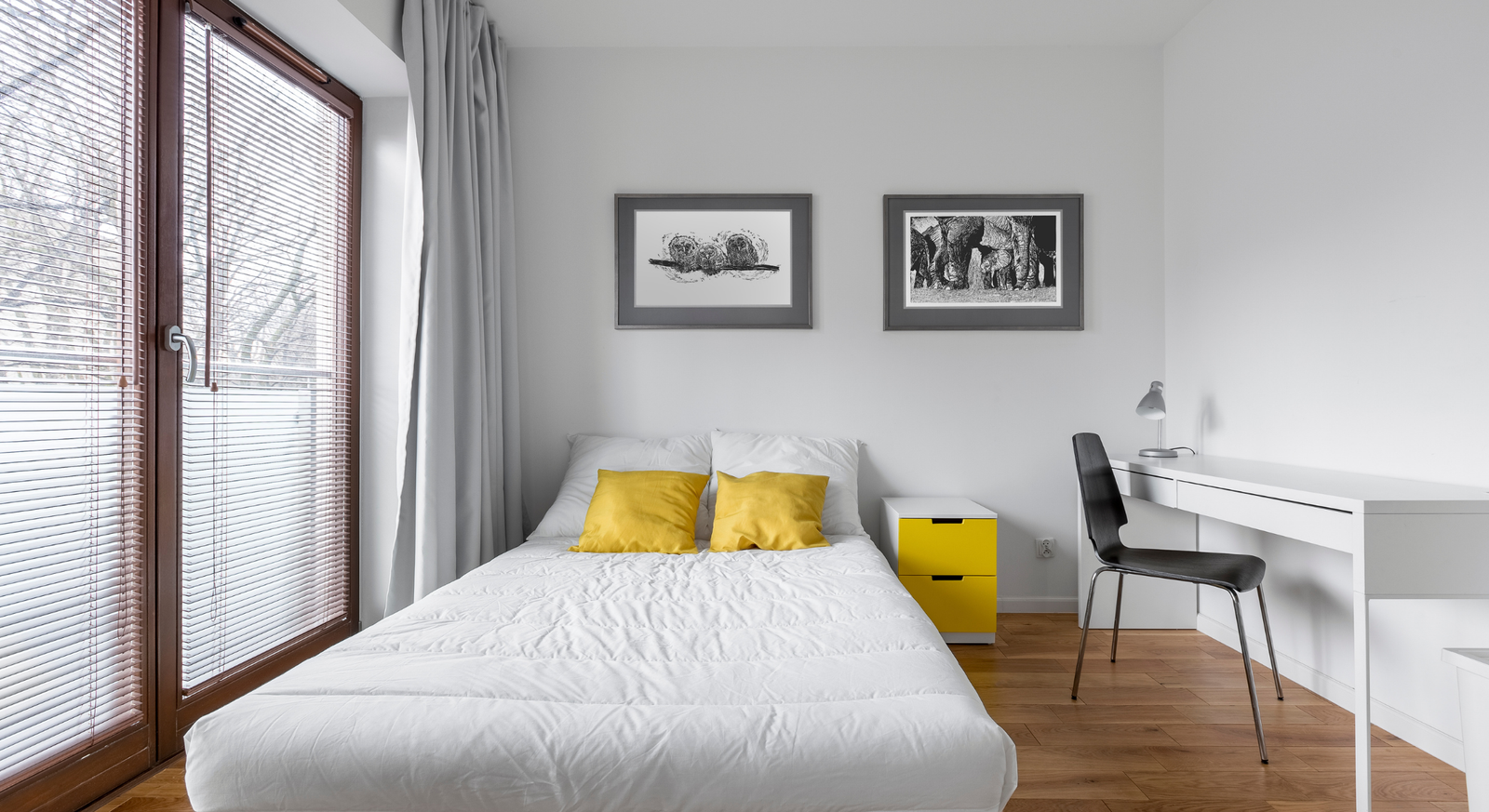 A tried and tested way to make passive income is renting out a spare room.
If you live close to a university or city centre, this is prime real estate that people will pay to stay in.
The great thing about renting out a spare room is that you're in control. Rent it just at weekends, for a holiday season or for certain months of the year – it's up to you.
If managed well, spare room rental can pay for a huge amount of expenses.
16. Create Micro Courses on 1Question
1Question is the world's first mobile app that requires children to engage in learning in order to earn screen time for recreational apps such as:
Games
Social media
Streaming.
This platform is on the hunt for teachers to create micro-courses for its educational marketplace on a wide range of subjects relevant to children in elementary or primary school.
Popular subjects include maths, personal finance and the growth mindset.
Each month, 1Question teachers are asked to produce 1-minute Tik Tok style video lessons along with a set of multiple choice comprehension questions.
The focus is on engagement, rather than perfect production.
Being a 1Question educator is a fantastic way to make passive income for teachers.
For example, a teacher could create 6 videos/month for 1Question at $75 USD/video. That's an extra $450 USD/month!
Teachers can get more info and apply to be a 1Question Educator here: https://1question.app/for-educators/
17. Rent Ad Space on Your Car

If you drive a significant distance to and from work each day, you can make passive income by selling advertising space on your car.
Car advertising could net you a few hundred extra dollars each month, just by doing what you usually do!
The only downside here is that you will have to have large stickers on your car or yo may need to have it totally wrapped.
However, if you don't mind your car being a moving billboard for a while, this is a simple passive income stream worth checking out.
Here are a few legitimate companies that'll pay to advertise on your car:
What Is Passive Income?
Passive income is money earned, even after the initial work is complete.
Some call it 'sleep money' because earnings often hit the bank account while in the land of nod!
As a teacher, you earn 'active income' which is usually paid hourly.
After you clock off, no other money is made. With passive income, you put work in up-front and only have to apply minimal effort to keep the money rolling in.
Of course, each passive income stream is different.
Some require months of work up-front, while others only a few hours. But, if you have time to put the initial effort in, you'll be paid back handsomely.
There's no better feeling than having multiple passive income streams bringing in cash around the clock.
How Can a Teacher Earn Extra Money?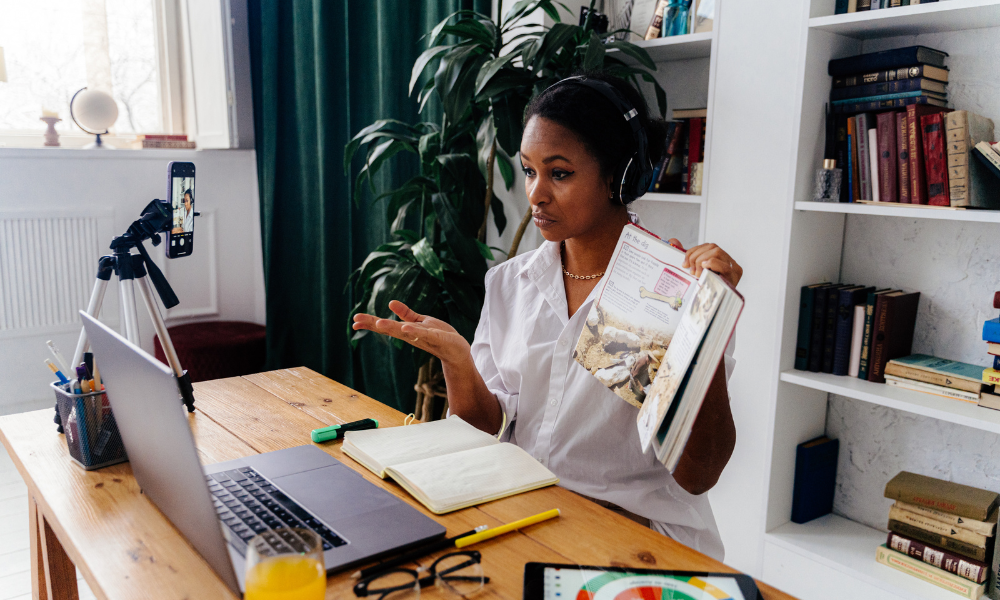 There are many ways for teachers to earn extra money that are detailed in this article.
But because of your educational background, tutoring is a great way to make extra cash. You can choose a way to tutor that suits you.
There will be tutoring opportunities in your town or city. Or, you could sign up to tutor students online.
Here are a few of the best online tutoring platforms to find paid work:
Final Thoughts on Passive Income for Teachers
As you can see, there are many simple passive income ideas for teachers you can try out today.
Whether you work as a full-time teacher or as an online ESL teacher, diversifying your income streams is a way to feel more secure financially.
None of the above are meant to be 'get rich quick' schemes. They need nurturing, in the beginning, to get to the passive stage.
But, if you stick with your chosen side hustle, it can change your finances forever.
17 Passive Income Ideas for Teachers (Earn $500 a Week or More)
*Disclosure: I only recommend products I would use myself and all opinions expressed here are our own. This post may contain affiliate links that at no additional cost to you, I may earn a small commission.
Summary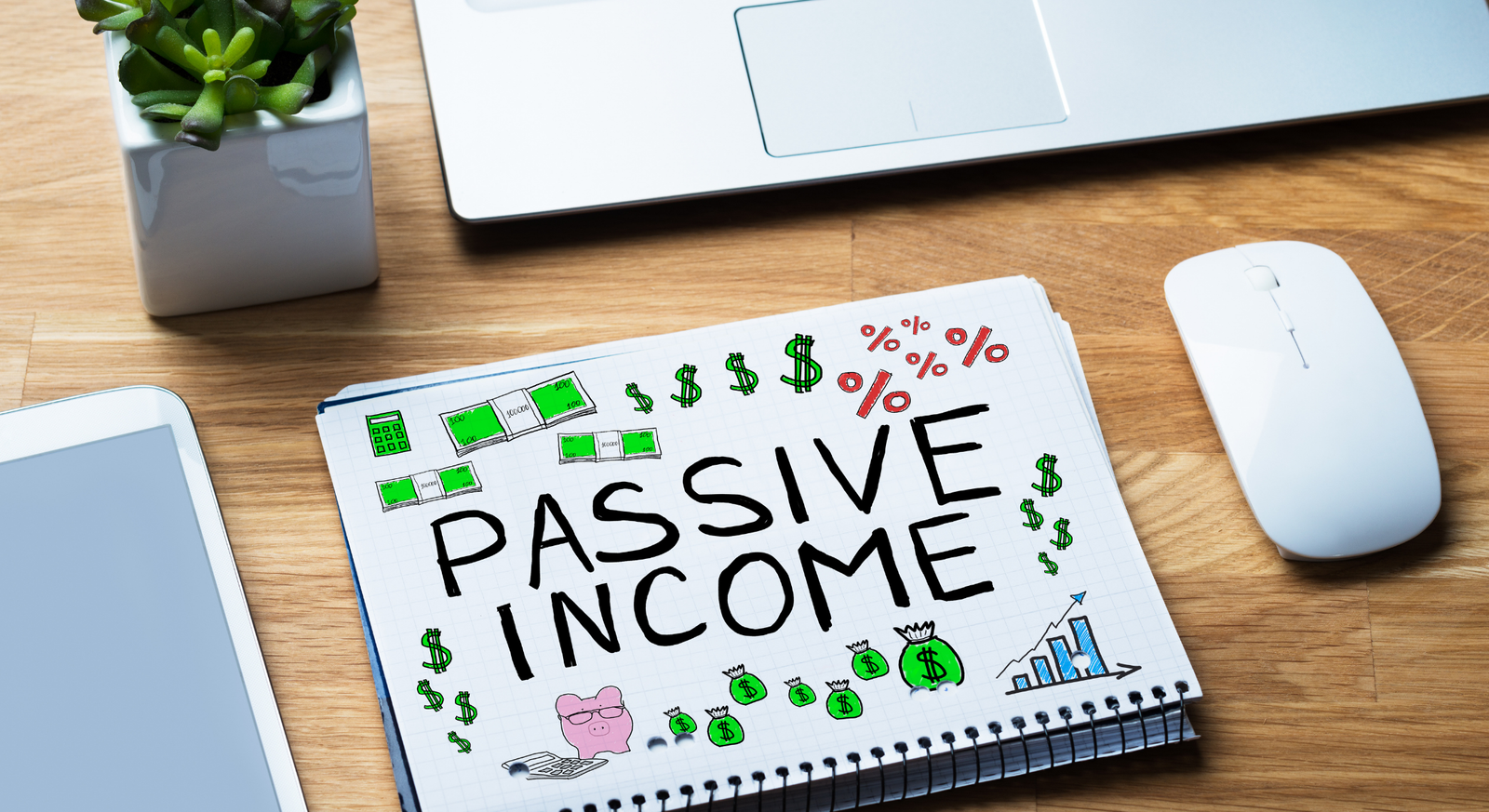 Article Name
17 Passive Income Ideas for Teachers (Earn $500 a Week or More)
Description
17 Passive Income Ideas for Teachers (Earn $500 a Week or More).
Author
Publisher Name
Publisher Logo